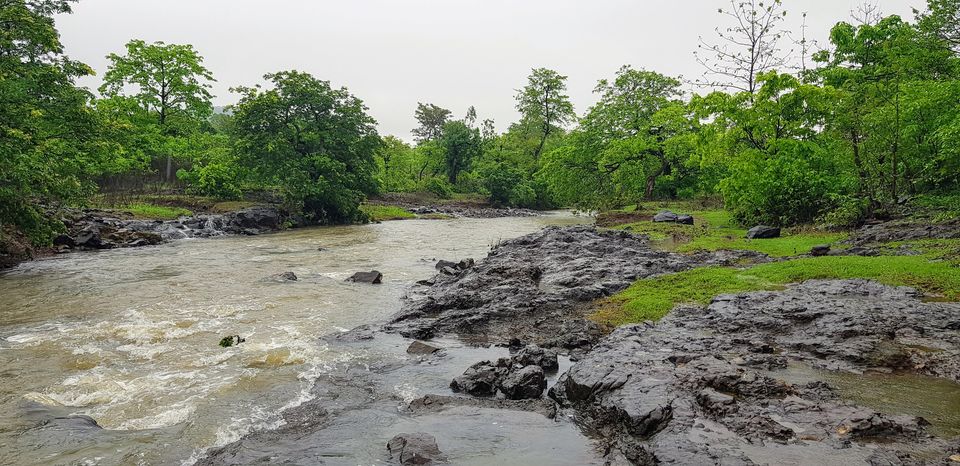 Most city dwellers share this common feeling of escaping to a place for a break away from the mundane routine between work and chores. Not most have the liberty or choice of a long holiday... So what is the way out for a truly refreshing break without burning a hole in your pocket. A place not too far from the city and amidst nature with scenic nooks and corners to explore around.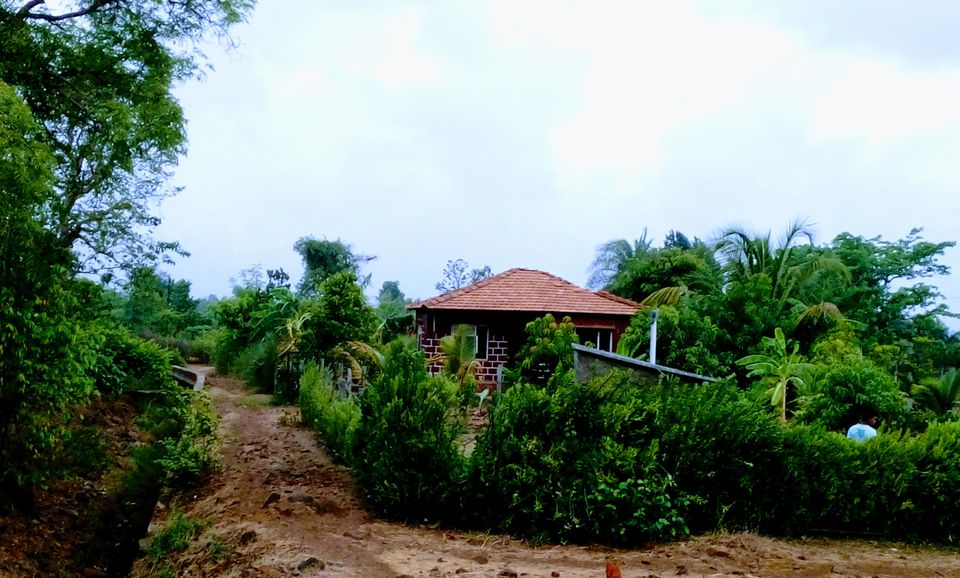 JV Farms located at Karwale or Karwalpada in Saphale can be reached easily within 1 or 2 hours from the city depending which end you are coming from. Saphale is a small town in Palghar district and is the third station after Virar. It is 65 kms from Thane and 104 km north of Mumbai.
JV Farms is a comparatively small property and not commercialized like other homestays or hotels. It is a quaint little red stone house with a conical clay tiled roofing much like the style found common among houses found through the Konkan coast till Kerala. It can host a family or a group of up to 8-10 people. It has a self cook kitchen with basic essentials of cutlery, stoves, a fridge, etc. There is a counter to enjoy barbeque just attached to the porch at the back of the house. Start the morning plucking fresh lemongrass and basil leaves for an herbal tea...the small joys of native living.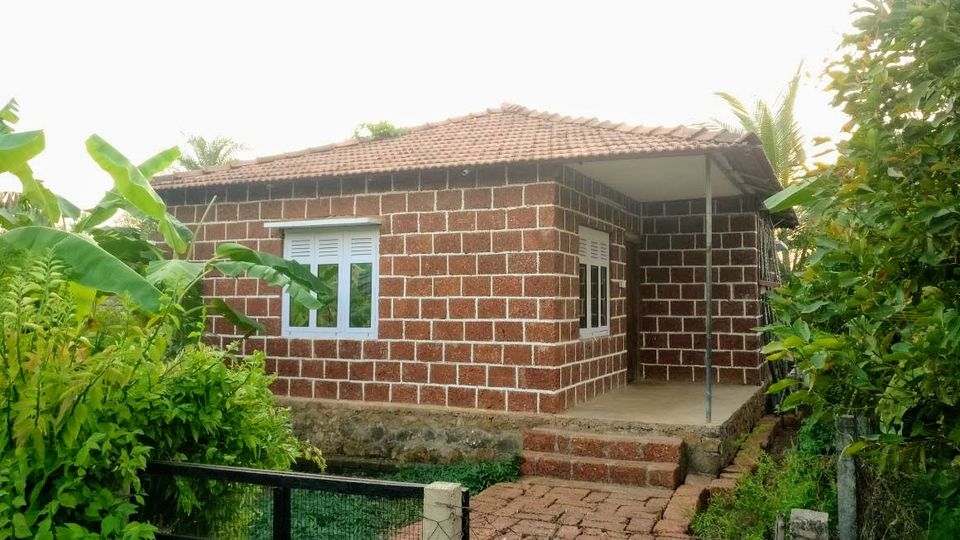 This homestay is located just at the foot of a hill and a channel runs right infront of the house and joins a dam not far away. During the monsoons, the sound of gurgling water is very soothing to the ears.
Things to do near and around :
Relax and unwind with your favorite activity
Play your favorite choice of music and unwind with hot coffee. Read the book you have been wanting to find some time out. Sketch something if you have been wishing to get back to your long lost hobbies. Play a pack of cards… There are so many things you wish to do but that life in the city just doesn't allow…
Hike up the hill in front of the homestay
Whether you are a trekker or not, you can go for a casual walk / hike up this small hill right opposite the homestay. It is a pleasant refreshing experience during rains and the green all around will wash your eyes and soul off the city grime. You can play at the streams that forms in monsoon which turns into a small waterfall.
This dam is at a walking distance of just 5-10 mins… Just follow the channel flowing infront of the house and through the natural pathway through green plains. Ask the local villagers for directions and you will slowly ascend over a wide water reservoir. You can walk across the whole stretch and reach the dam where the overflow of water turns into a nice waterfall. Some sections of this dam are safe for swimming but it is advisable to check with locals before venturing.
Take a dip in a mini dam at Rodkhadpada Umbarpada Nandade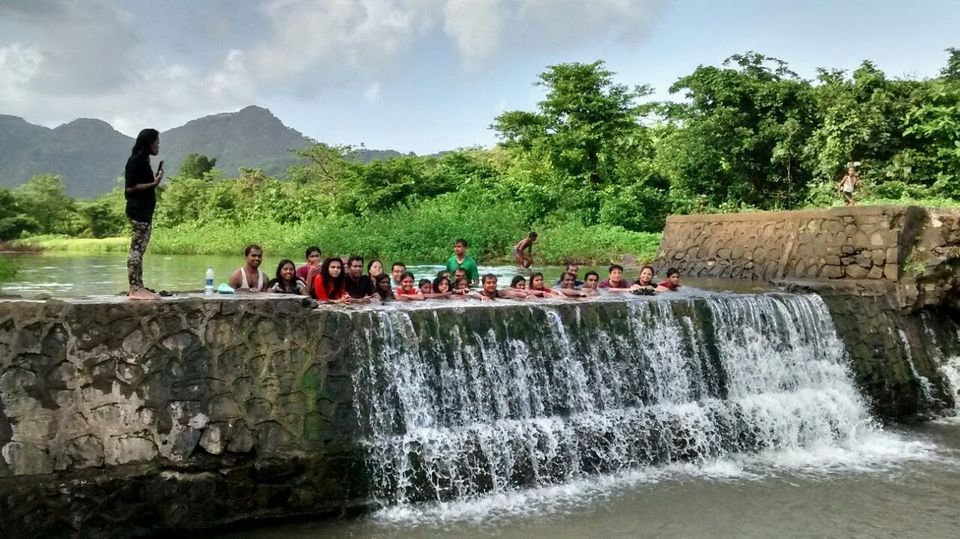 You can reach this dam by taking right at Rodkhadpada in Umbarpada Nandade which is on the way towards Saphale station east. Going ahead you will come to a Y fork road; take the right if you want to enjoy a dip in the stream. You can spend the whole day soaking in the waters or swimming to your heart's content. A word of caution - even experienced swimmers should take information about its depth before venturing in for a dive. The dept at the fall is deep and the bank is stony. Also when the rains are heavy and continuous, the water level rises. So venture with caution and leave with discretion. It is a very good spot for group picnics with family and friends.
If you are an outdoorsy type or a group of friends and want to have your bit of adventure then trek up to Tandulwadi Fort which was built primarily as a watchtower over surrounding plains and dates back to 800 years. It is a fairly moderate climb except the top bit of steep rock incline. The view is mesmerizing confluence of two rivers Vaitarna and Surya. On a clear day you can see other forts namely, Kohoj Fort, Takmak Fort, Asheri Fort and the Mahalaxmi pinnacle.
These are just the top 5 nearest spots around JV farms... There is more to explore in and around. You can also visit farms and pick fresh produce, walk to the nearest waterfall and bath, try ploughing a farm, catch fireflies, amaze at the different creations of nature!
Enjoy your break!
You can call Mr. Johney Varghese at +91-9029113199 for bookings.