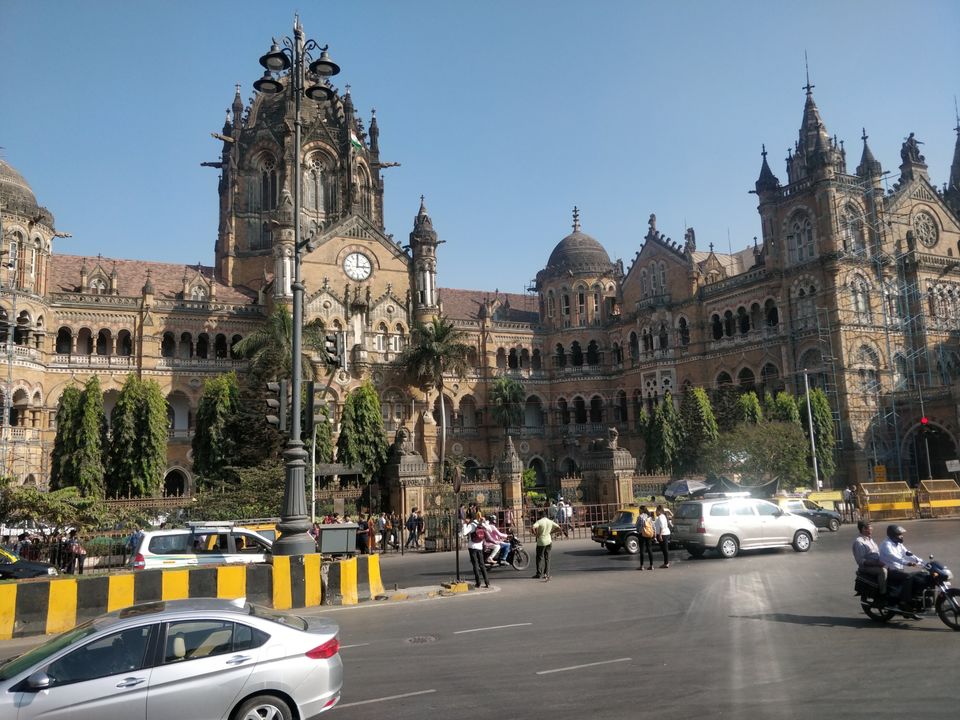 MUMBAiiiiii....the most happening city in INDIA!!!..you say it and you have it here.. that's why millions of people live here... it is also called the Dream City. Mumbai being a beautiful city, never fails to astonish and amaze you.
As I live in Pune (3.5hrs from Mumbai), I often go to Mumbai to meet my relatives, attend events, etc., but never have I ever noticed the city as a tourist point of view, to go travel through local trains ( which is the heart of Mumbai), eating famous Wadapav, visiting Gateway of India, etc.
Therefore, finally this Punekar decided to have a gist of Mumbaikars through a local way...So, I called up my friend and told him to take me through daily life of Mumbaikars.
So, early morning I took a train from Pune junction to Thane station, then caught a local to Ghatkopar (Rs.10) and then a metro from Ghatkopar to Saki nakka, because my hostel was walking distance from there. As, I wanted to travel through local and metro both, I opted for this long route otherwise you can just catch a rickshaw or taxi or obviously book a uber/ola.
I checked into my hostel which was so wonderful, it was a airport/ airplane theme based hostel. They have a really affordable and good cafeteria and they also include free breakfast with the room.
So, basically first day was kind of relaxing and chilling around because I had planned for a night out with my local friend.
Around 6pm I went back to ghatkopar to meet up with my friend and went to Andheri for a little snack break. We went to Candies and it was such a beautiful place with the spanish architecture alluring and obviously with good food. It was Christmas time and they had a wide variety of cupcakes and so.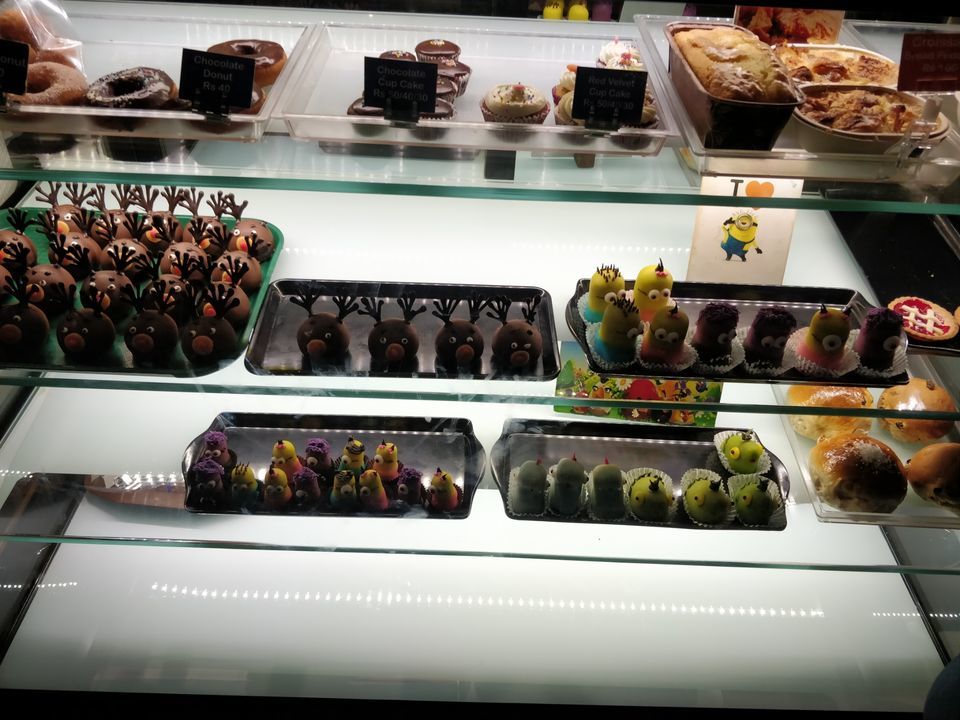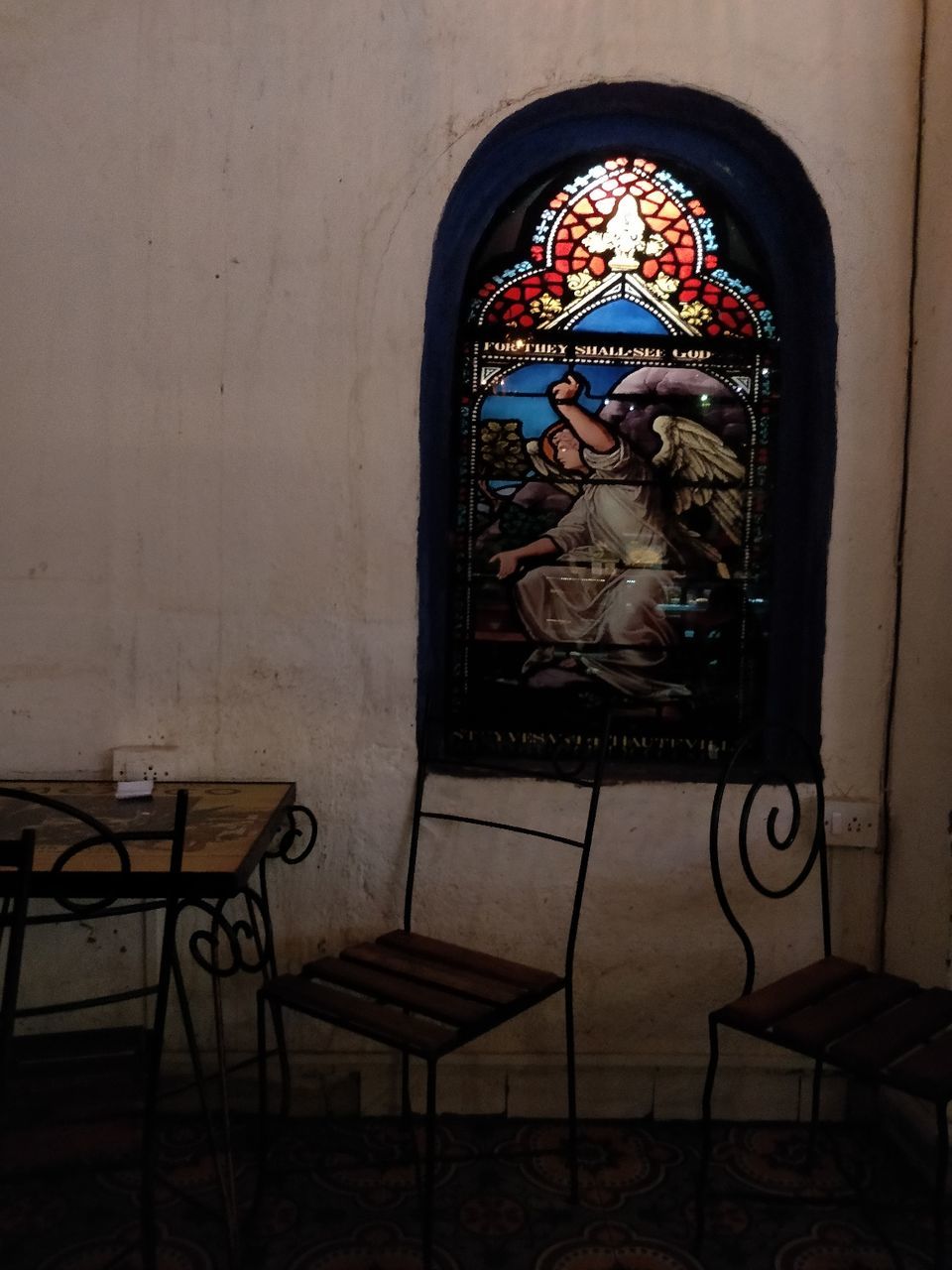 Then we headed for a little walk and visited Mannat (shah rukh khan's bungalow). There is a beautiful sea link and a pavement made for the people to walk on. We sat on the rocks by the pavement and enjoyed the stare at the sea..
From there we went to Marine Drive, which is a famous point in Mumbai. We sat there for like a long long time with our chit-chats and some silence and some gossips too..., and we didn't realise that it was 2 am and we were not going to get any transport there, plus rickshaws and taxis would charge you extravagantly, therefore we decided to sit by the Choupatti ( beach) till the locals would start again, so the first train in the morning was around 4.30ish am. I almost reached my hostel by 6.30 am and played as an alarm clock for the hostel mates sitting at the reception.
As I reached so early in the morning, and my checkout was at 12pm , so I had quite a time to rest, get ready, have food. So today's plan was Gateway- Elephanta caves - Colaba shopping - . We reached Colaba, and he showed me the old Mumbai architecture since the British, also had Canon pav bhaji (which is supposedly famous, but some people seem to like it and some don't, however I did like it). When you come to Mumbai, you should have pav bhaji and wada pav thats like a mandatory thing.
We went to Gateway of India and watched the monument with great precision, for some reason it did fascinate me for some reason. We were too late for the ferry to the elephanta caves, the last ferry had already set out, so we rather decided to go to shopping at Colaba which is walking.
As we had plenty of time we decided to visit Sassoon Dock, which was also walking distance. We got to see the fisherman's life, surroundings, and also there was a museum but now they have closed down but still there are some wall paintings, graffitis and architectures still there, totally worth visiting.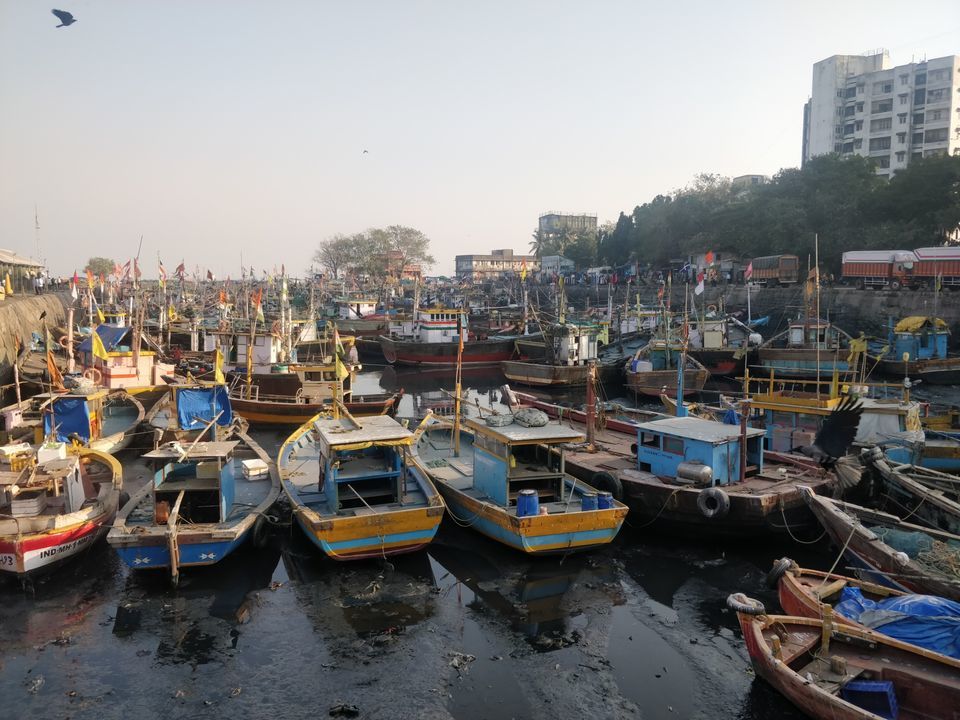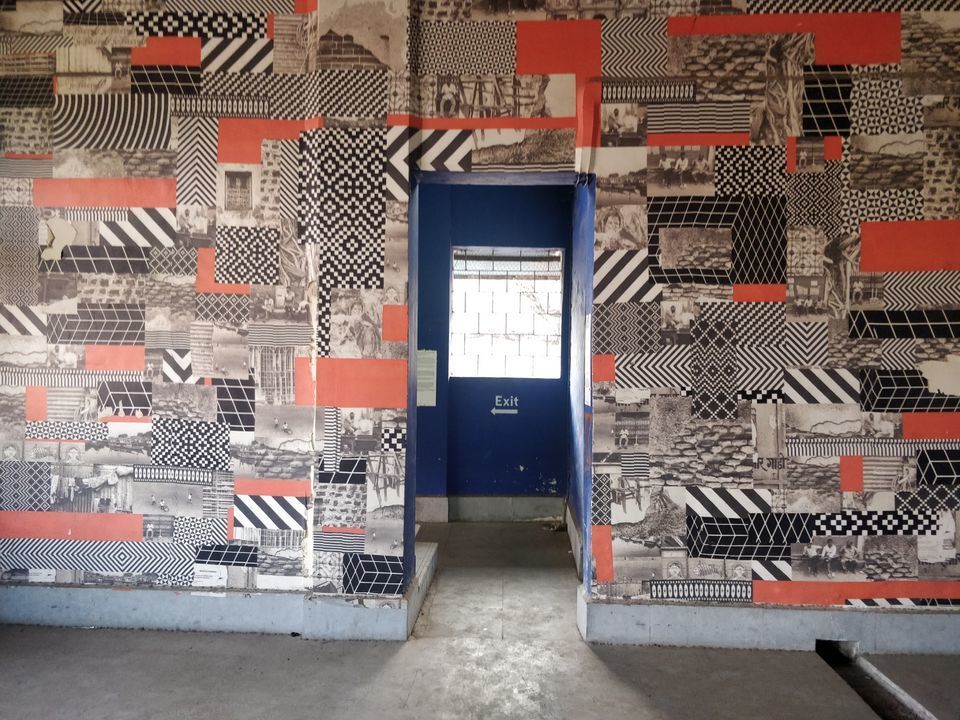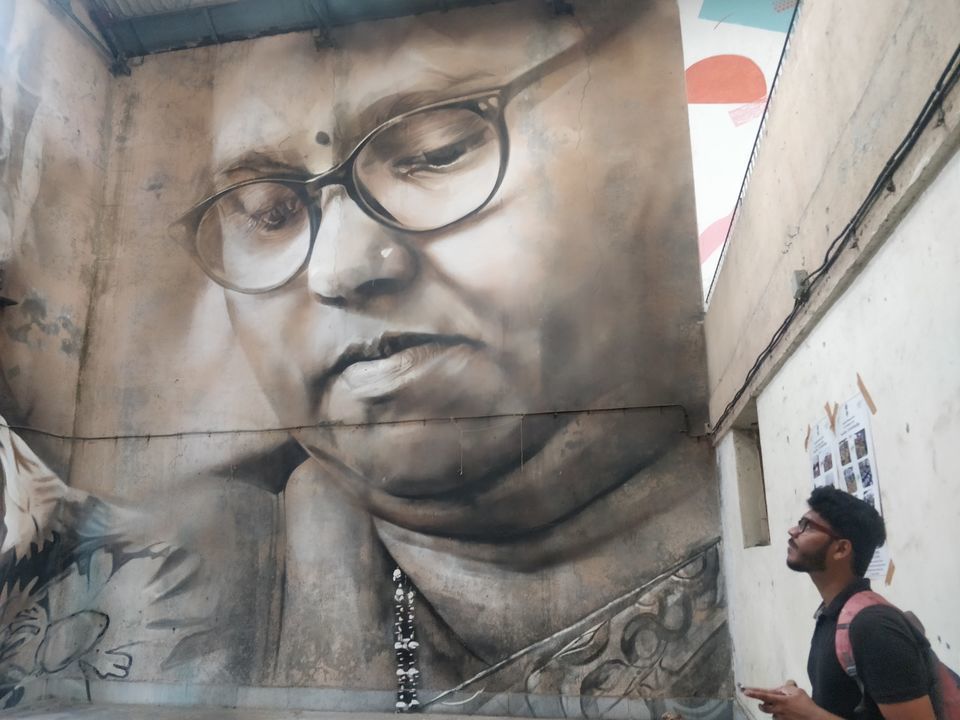 After that we decided to go back to our home ( for me I still had to check in into my new hostel), as we were too exhausted and wanted some rest, so took a local and went right to Andheri. I had booked myself in Zostel Mumbai for that night, so my friend being sweet as he already is, came to drop me to my hostel. We had dinner in a nearby hotel and we finally said goodbye to each other, as we so wanted to welcome our sleep.
The next day, my plan was to first go to Elephanta caves as I had missed it. So, I set out to Churchgate by local and met a friend at the station. We both went out to buy the tickets for the ferry but rather met with a long queue. The ferry journey is about 45-60 mins. once you reach there, you can find a toy train but honestly not that helpful as the distance is walking (hardly 5 mins), the caves are actually on the tip of the mountain, so you have to hike up and there are like 3-4 ticket counters on your way up, for what you may ask, even I don't know...so we had our lunch there itself and finally entered the caves. For me it was an awestruck moment because it was so old and the carvings were so fresh and lively. So, there are 6 caves, out of that one is the main cave and the other 5 are small caves, there is also a lake, where you have to hike down a little, but we decided to go back as we had to go back to our respective places and also the last ferry from Elephanta is at 6 or so, and it was 5 already, therefore to avoid the crowd we decided to head back.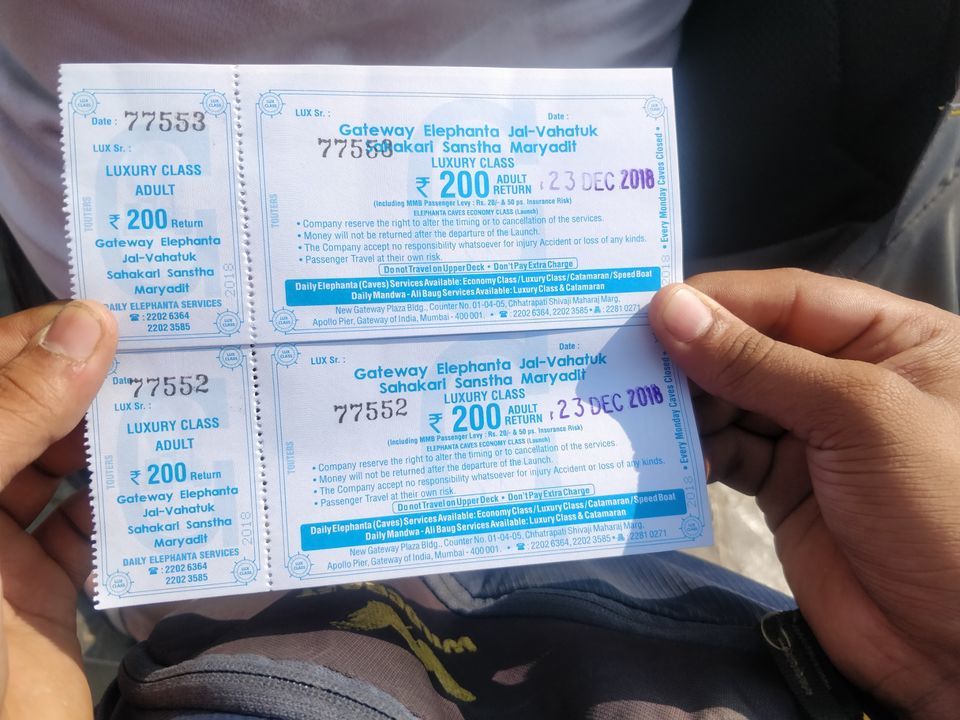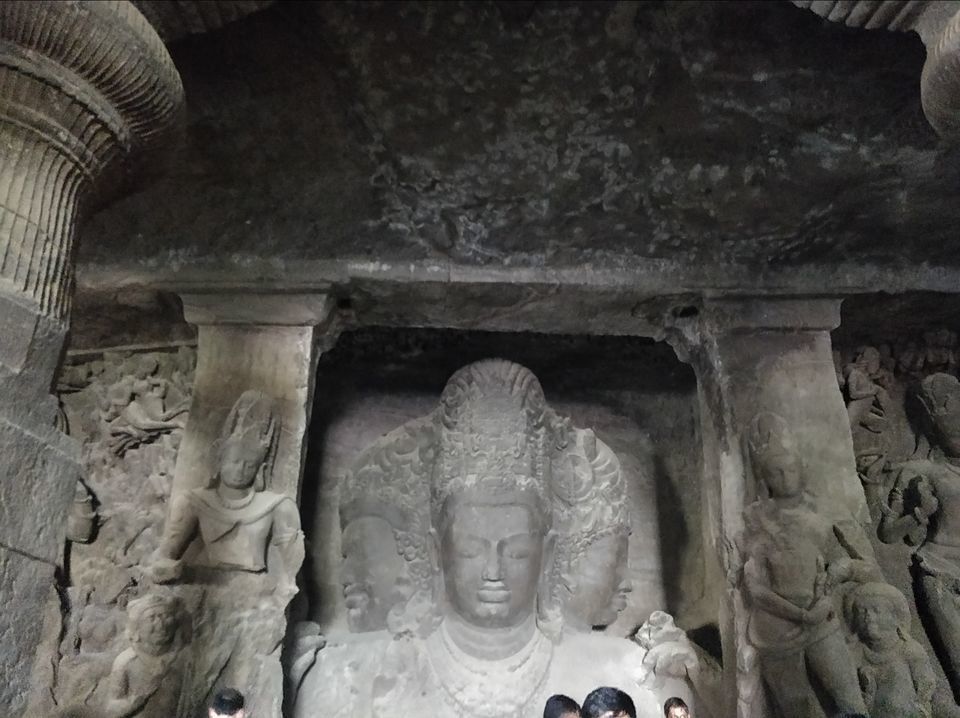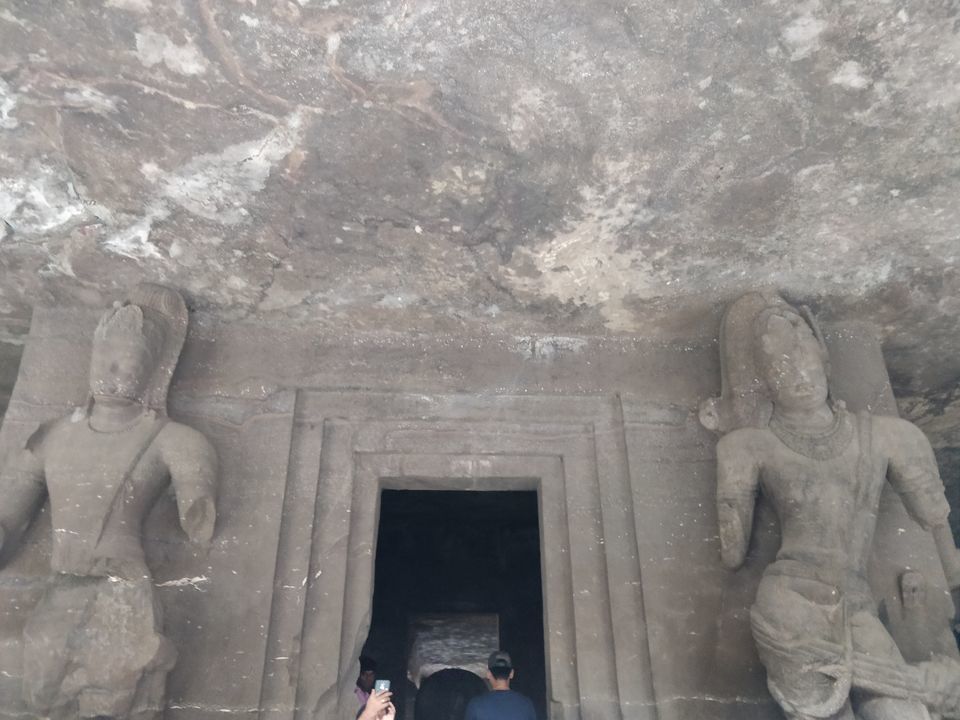 I was going to go to my relatives house for the night and next morning I was going to come back to Pune with them.
Food: Obviously I have told you earlier in this blog, that please try pav bhaji and wada pav. Also you can visit one of the old bars of mumbai called Sunlight, it is timid but the crowd is totally open and young.
Stay: the first night, I stayed with Qubestay Airport Capsule, totally worth it. You should totally book a stay here, they have a airplane theme based rooms, very clean and restaurant is also good. The next night, I had booked myself with Zostel Mumbai. Very friendly people and its totally filled with people, you get to interact with so many people there. You will spend a wonderful time there, it's like many people coming from other parts of world and telling their stories to you, plus they have activities planned, so you can totally go for it.
Transport: Transportation to Mumbai is really by all means as it is a very well renowned city.
FunFAct
1. India's first ever train ran between Mumbai to Thane
2. World's most expensive house is in Mumbai (Antilia, Mukesh Ambani)
3. The Mumbai- Pune railway line was built by a woman called Alice Tredwell.
I am totally thinking to write a blog about Mumbai Locals, obviously useful for the beginners and tourists, who have no idea about it ( I was also one of them). Let me know about your experience in Mumbai by commenting down below.