Available near Mumbai and Pune, is a remarkable private hangout for family and friends. Swank, with all creature comforts, Lè Farm is set on the gently rolling hills of the Western Ghats, touching the placid waters of the Vadivali lake.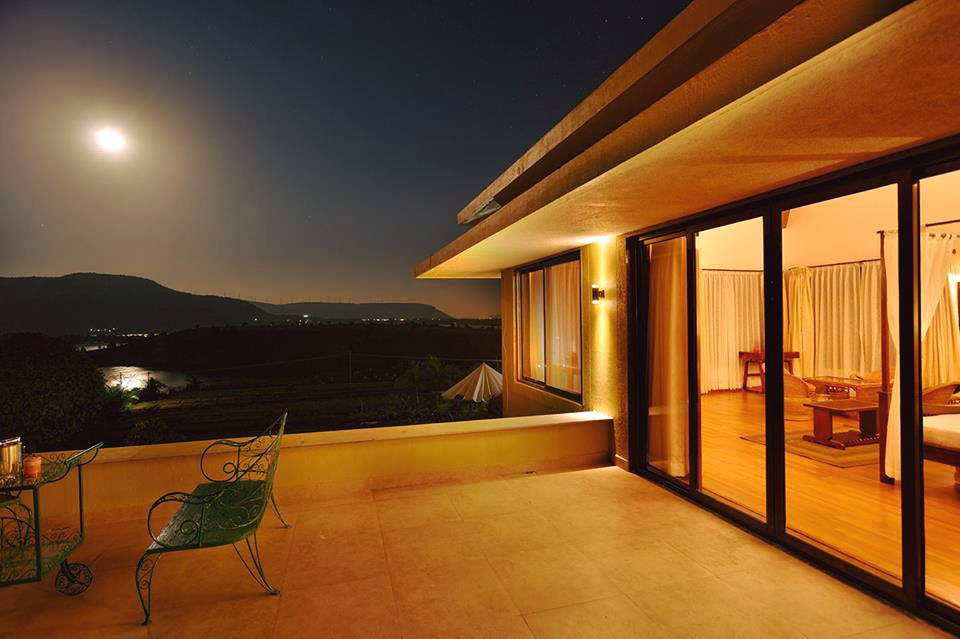 Around Lè Farm
The adventurous can take a swim in the lake, cruise para gliding, do a bit of sightseeing nearby and take a hike to the waterfall at Kondeshwar Temple (level) and further along the drop of the ghats (skill required). You can visit the garden-like Raikar Dairy Farm, and see how it operates, or take a tour to the Karla Caves.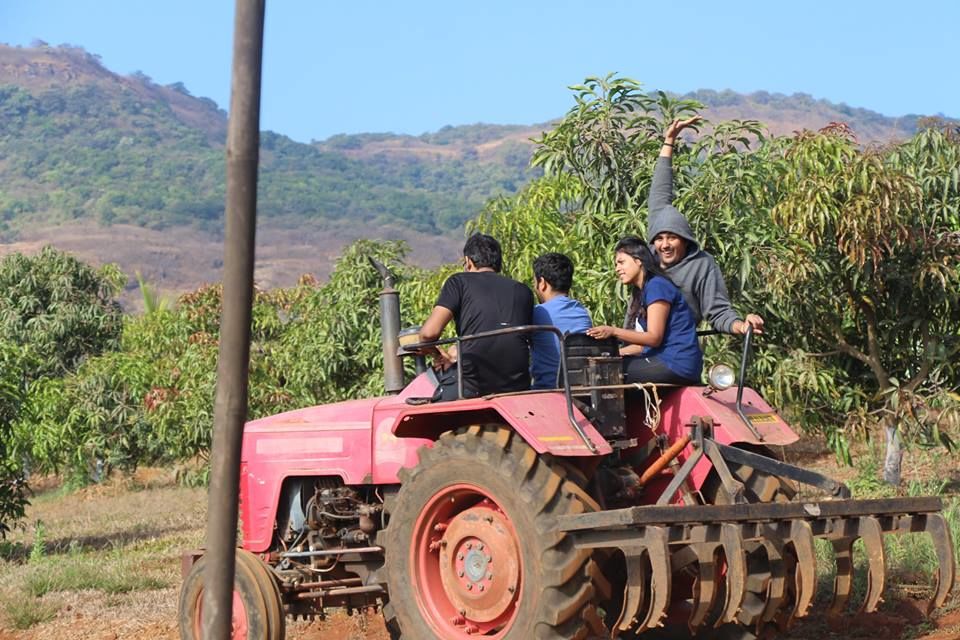 You can book the entire place for a day and more. The price includes a choice of breakfast, attentive service and housekeeping. Lunch, evening tea, snacks and dinner are arranged at a reasonable supplement.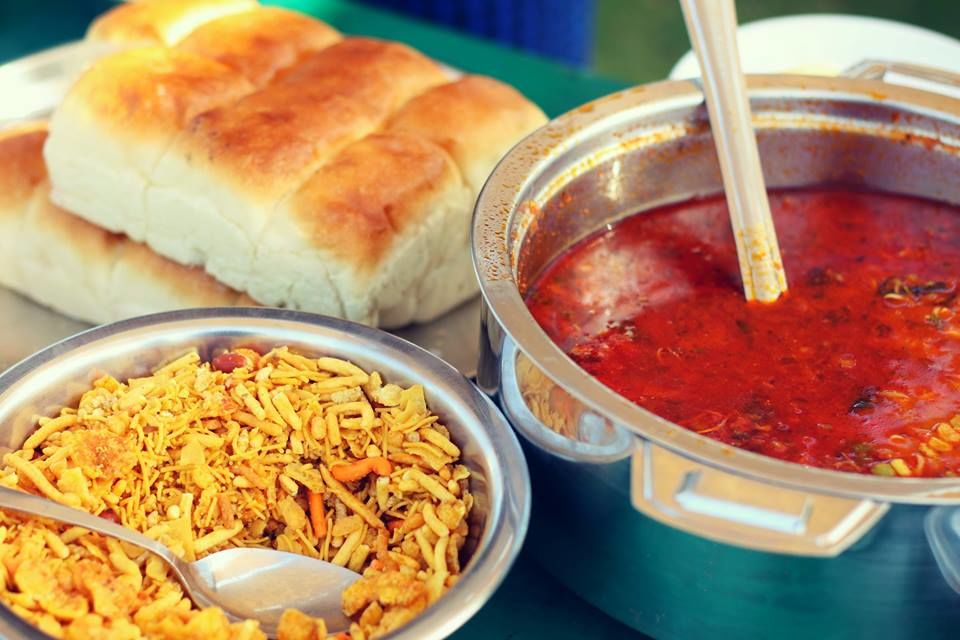 Lè Farm is wheelchair accessible, and suitable for both children and seniors. It is pet friendly, and yes, smoking is allowed if you wish to. There is a splash pool and a play park for kids. The kitchen has modern amenities you can use. You also have books, CCTV, a Hi Fi AV system, and a telephone should you need one.
There are ample places to lounge, enjoy an alfresco meal or take a stroll.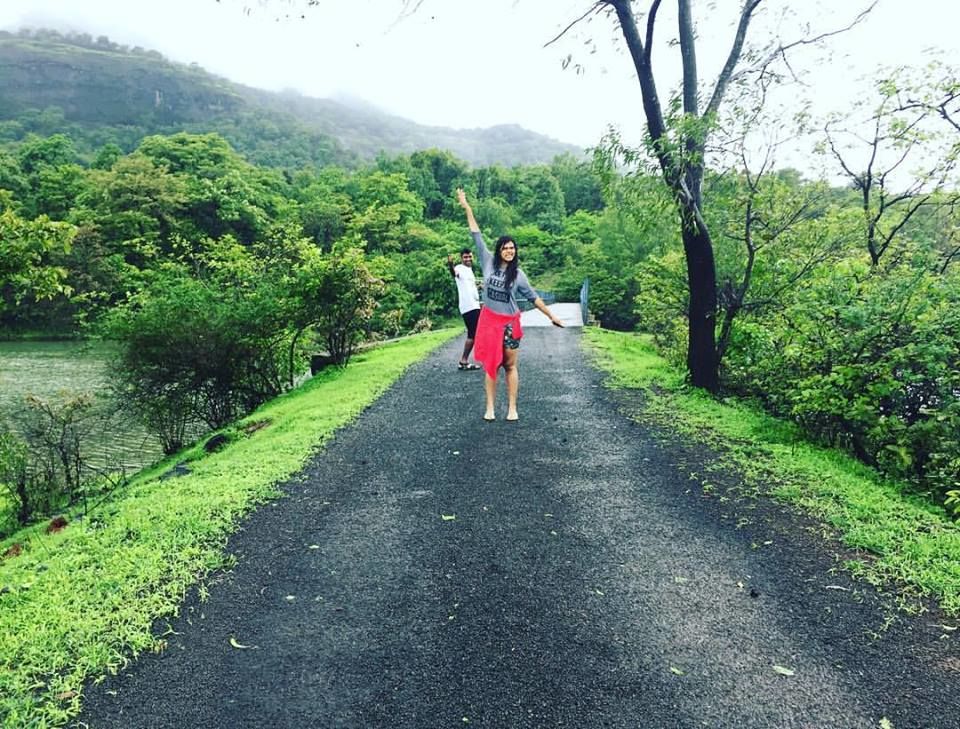 Khandala and Lonavala, are about half an hour away, should you fancy a popular excursion. The hills are dotted with ancient cave temples, medieval hill fortresses and colonial hill stations.
Le Farm, Kamshet,
Near Tata Power Somwadi Dam,
Vadivali Lake, Maval Taluka,
Dist. Pune - 410 415
Accommodation & Pricing
For 12 people, sharing double rooms, with breakfast
Monday to Thursday, and Sunday Rs. 40,000 (includes taxes)
Friday and Saturday Rs. 50,000 (includes taxes)
Lunch, evening tea, snacks and dinner
Vegetarian Rs.1500 per person (+18 % GST)
Non Vegetarian Rs. 1650 per person (+ 18 % GST)
Extra person
(Lè Farm capacity is 20 persons) Rs. 1500 per person (+ 18 % GST)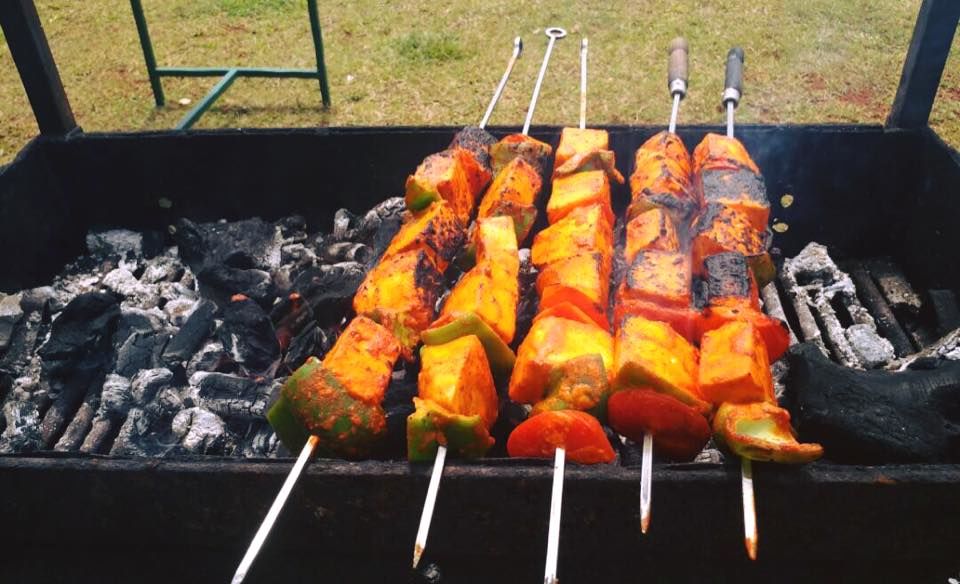 Access
Airport Pune 60 km (cab Rs.1200 one way approximately)
Mumbai 120 km (cab Rs.3000 one way approximately)
Railway Station Kamshet 20 km (cab Rs.500 one way approximately)
Set in 15 acres, with tasteful interiors, manicured lawns, panoramic vistas and ample parking, the 6 bedroom villa Lè Farm, is a classic and stunning location for staging Film Shooting, Television Commercials, Serials and Music Videos and Film Shooting.