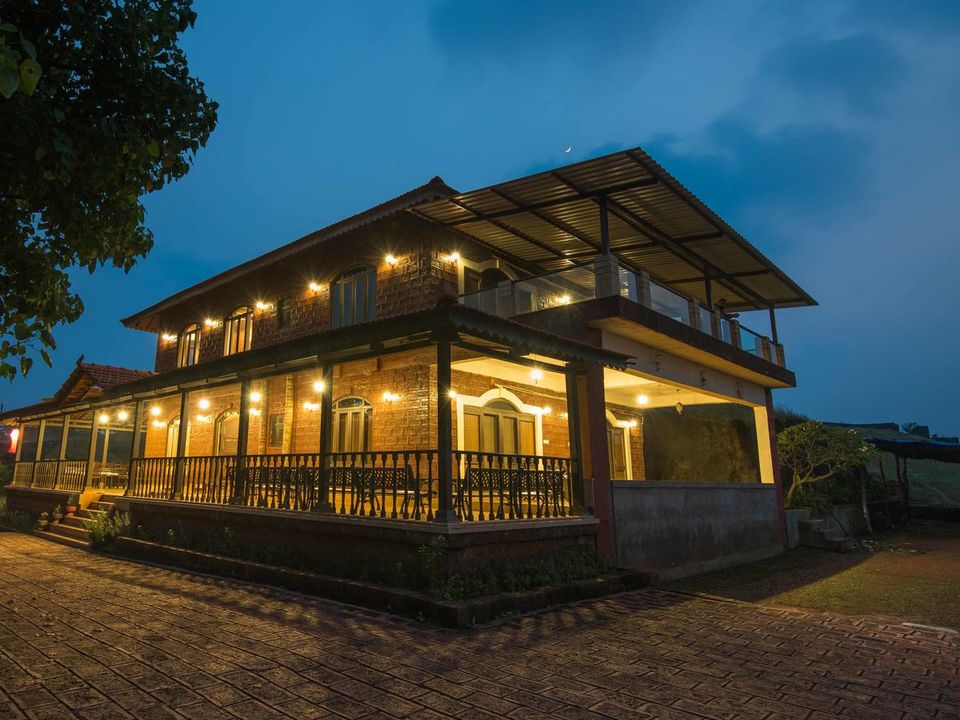 The last time I visited Anjarle with my squad, it was a chilly night by the beach with the melody of waves to accompany long conversations. And with this, we ticked off an item off our bucket list, spent a night at the beach by a bonfire.
I still thank a friend for taking that decision and ditching the rooms. But what if the view and the rooms were like the one at this magnificent property at Dapoli? Would our adrenaline push us to the beach. It's time to find out.
Where:
Turnanagar Pajpandhari Village, Near Anjarle
Ideal for:
A quick romantic getaway from Mumbai or for a get-together with friends or family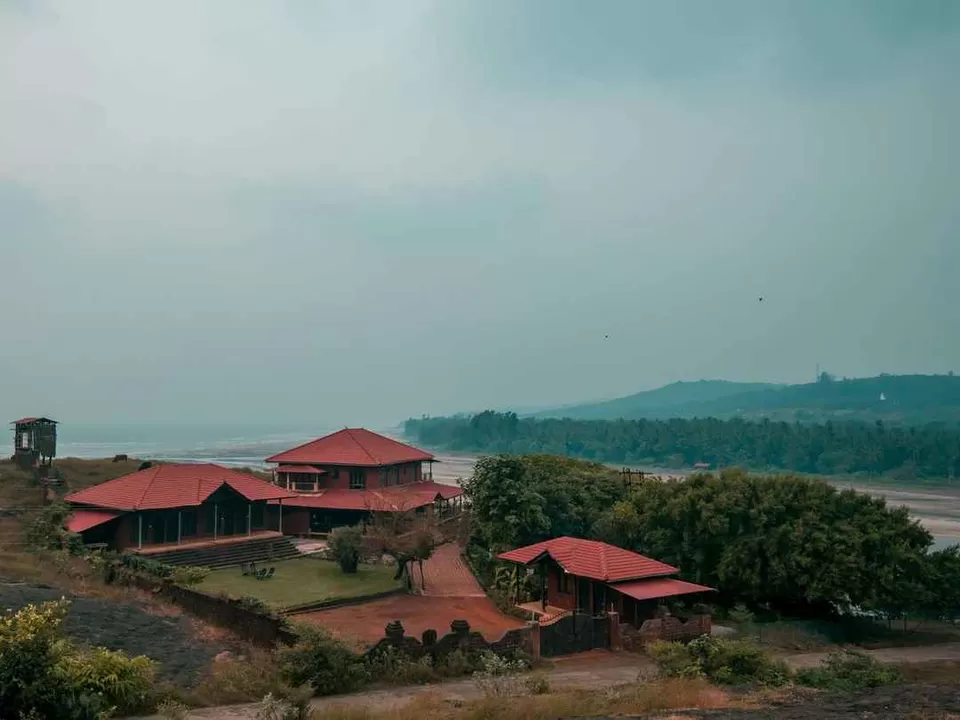 Why visit:
The entire Konkan belt of Maharashtra is blessed with stunning beaches, not to mention the equally delicious food and mesmerising landscape. This property at Dapoli, with its panoramic view of the sea and a traditional touch to the architecture makes it a traveller's delight.
Some rooms come with sprawling balconies where you can sit and enjoy your wine for hours, while the symphony of waves, birds, and the wind will definitely soothe your senses.
What about the food?
They have a separate dining area which is only a 2-minutes walk from the beach. Since it's Konkan, we recommend that you try the seafood first to relish the local cuisine.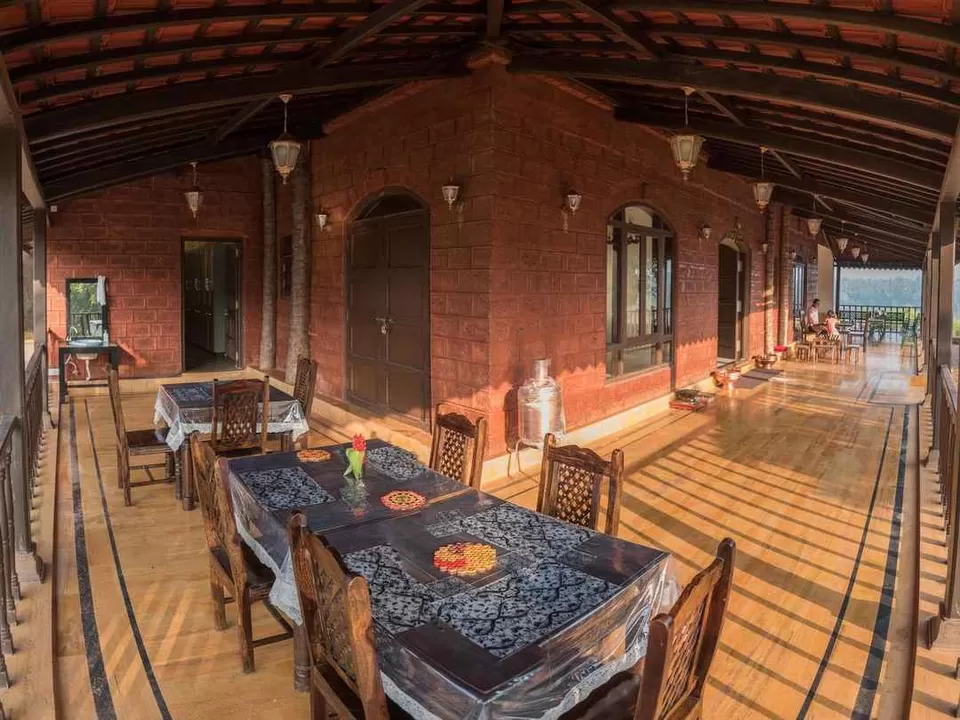 Cost
They have various room options that will surely suit you as per your budget.
1) First floor sea-facing room with outside seating, starting from Rs 7,000 per night
2) Ground floor sea facing room with outside seating, starting from Rs 6,500 per night
3) Premium room, starting from Rs 5,000 per night
4) Premium room with balcony, starting from Rs 4,500 per night
5) Standard room starting from Rs 4,500 per night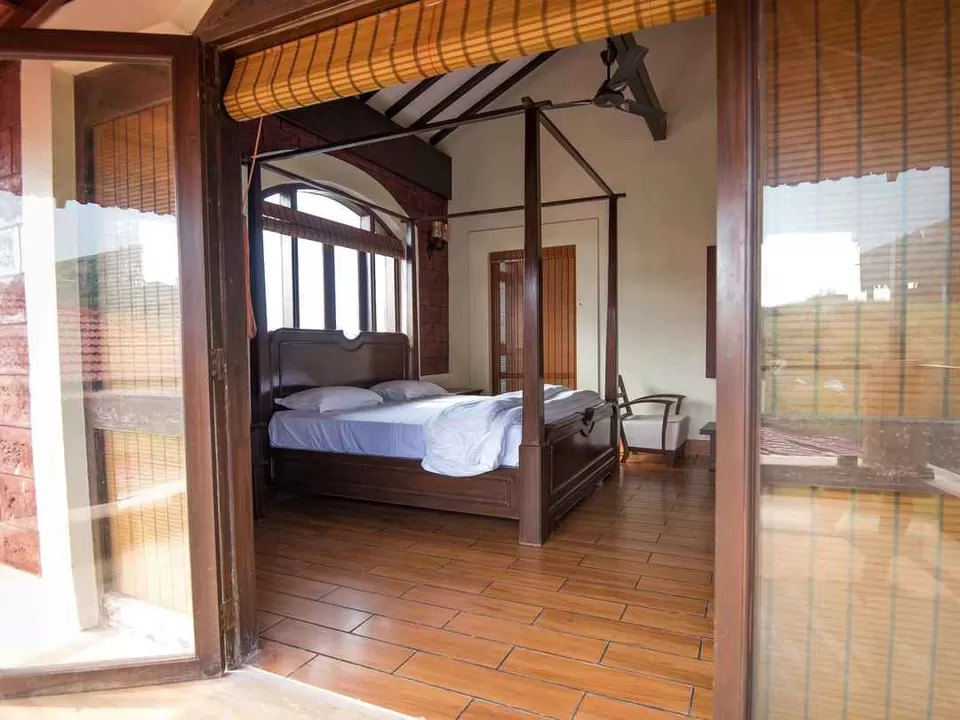 Best time to visit
It's a great place to visit throughout the year especially because of the location and the amenities. In summer, you will be quite lucky to have the best of alphonso mangoes of the Konkan region. While during the monsoon, the greenery around will show you a different picture of the place altogether.
What's around the property:
Dolphin spotting
For dolphin spotting, you will have to drive to the Murud Beach which is at a 9-12 km drive from the property. The resort doesn't organise for the ride and so you will have to figure that out on your own.
Also during the ride do not throw Kurkure or Lays to attract dolphins. It doesn't work like that. Instead, you will end up attracting seagulls. Secondly, do not play loud music or shout on the boat as it affects the dolphin's listening ability. To read more about responsible dolphin spotting, check out this website.
Harnai Bandar
If you want to catch the early fish or experience the activities at a fishing village then head to this port. You will see tons of Pomfret, Kingfish, Mackerel, White Jumbo Prawns, Lobsters, Squids, and other fishes being brought in and sold for lakhs of rupees per day.
Temples
There are quite a few temples around this property that have a historical significance or are known for their architecture.
Forts
For history buffs there is Suvarnadurga Fort which was built by Sultan of Adilshah and is considered to be one of the key stronghold of Maratha empire's navy.
Now you know where to take your bae on a romantic gateaway!
If you too know some great places in Konkan then do share them with us here.
Get travel inspiration from us daily! Save and send us a message on 9599147110 to be part of the Tripoto Travel Community on Whatsapp!