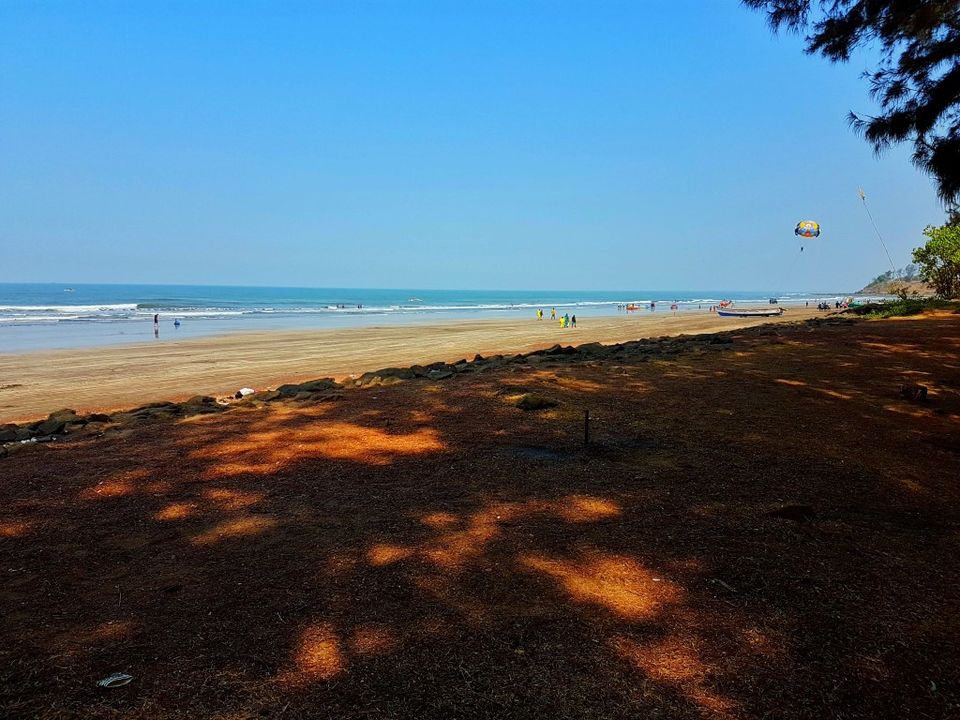 We reached our resort around 7pm where we took our dinner. Our stay was pre-booked with Pears Beach Resort . The beach was bang opposite to the resort that we can just walk to it in just a minute.
During three days of stay we were hitting beach in morning, evening and night as well. Luckily the temperature after evening was dropping up to 19 degree so we managed to do bonfire one night. During the night time, the reflection of moon in sea was just mesmerizing.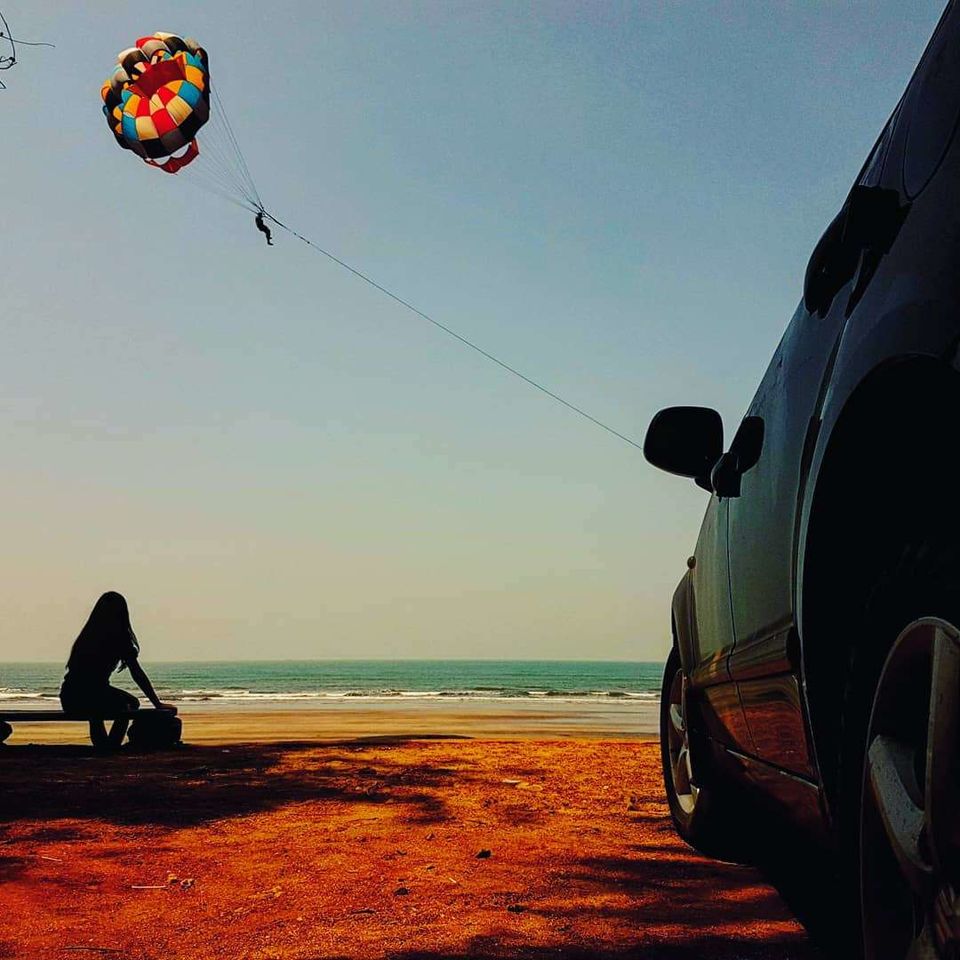 Places around: We roamed around one full day exploring other beaches and places around. But the best moments were the ones we spent as group of families while chilling at our Ladghar beach side resort and while being on the beach itself, instead of the time we spent roaming around.
The Harnai beach not actually a beach but it is famous for fish market and for ferry ride to Suvarnadurga fort inside the sea. We were disappointed with the chaos and hygiene around this place as the road is quite narrow passing through Harnai area, so we skipped this place without stopping here. Although it is popular among fish lovers.
We did quick visit to Anjarle beach too. But this place is worth visiting from March to May for Turtle hatching season
Commute: This trip was done as a road trip in my beast Maruti Suzuki SX4. We checked out on thrid day at 12pm after a last round in the sea followed by heavy breakfast. (Expenses details to follow)
Stay tips: If you stay at Ladghar beach then you don't need to head anywhere else. There are water sports and family boat ride on offer. For each ride one can negotiate for 150-200 INR per person.
But if you stay somewhere else then head to Karde beach which has longer stretch than the Ladghar beach and it is more popular too.
Food tips: Instead of trying various other cuisines, stick with konkan style of food preparation to enjoy the food, like gawnya (kind of spongy dosa made from rice flour) and thalipeeth for breakfast, bharli wangi, masoor or black chana during meals and modak as sweet dish are just worth trying.
While passing through Dapoli town, one can try raw cashew on roadside. These folks cut open the fruit to take out unprocessed and tender cashew. Worth trying.
Trip cost: We booked three rooms at around 2500 INR each room (the rate fluctuates based on the season and demand).
Per family, 3 days' food bill was around 2500 INR (we had all our meals in resort's restaurant)
Roughly 2000 INR for food and refreshments on the way.
5000 INR spent for 7 folks towards rides (tried pretty much all the ride) - so 1500 to 2000 INR per family
Fuel cost was 4000 INR for 360 kms for each petrol car. There were NO tolls gates on this trip.
So total expense around 12,500 INR for two nights and three days trip to Dapoli for family of 4 members.
Impromptu decision to visit Dapoli with family friends. We were group of three families wanted to hit a beach for 2 nights 3 days, to make use of long weekend sometime in end of March 2019. And surely we wanted kids friendly location too.
The place we stayed, was pretty neat. Mostly I have been to homestays on konkan beaches and thus I was having minimum expectations from beach side stay too.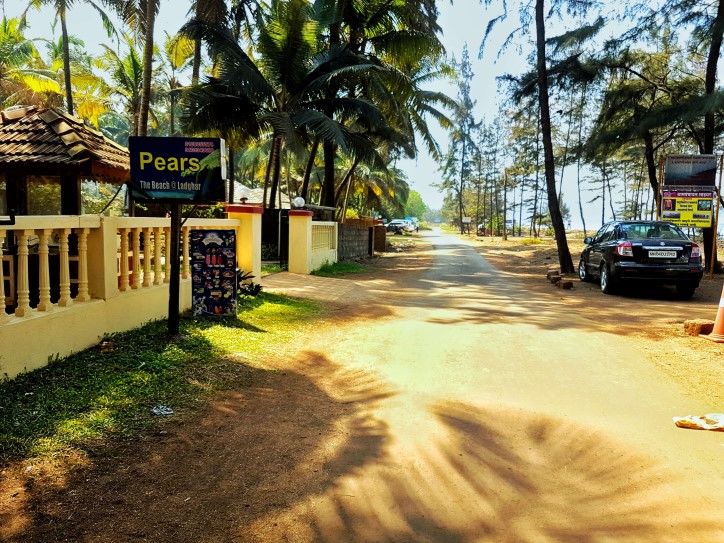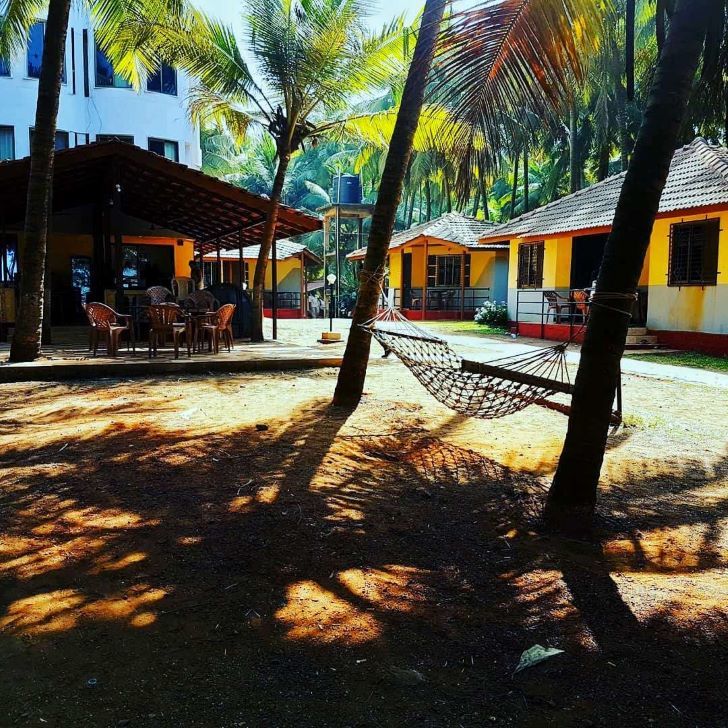 We started around 12pm after taking brunch to avoid being tummyful while crossing Tamhini ghat. On the way, on stretch of Tamhini ghat, we stopped at Kamath restaurant for a quick tea break and stopped couple of times for quick clicks.
When it comes to best beaches in Dapoli - there are 5 popular beaches 1) Karde beach (most famous and the biggest beach in the list) 2) Ladghar beach (the second famous beach and closest from Dapoli town) These two beaches are famous for beach activities, water sports, dolphin spotting and stays on beach side. Karde beach is longer and little far from Dapoli town, but most popular. Where as Ladghar beach is smaller and closer from Dapoli town.
Other 3 beaches are Murud (Karde is better than this one), Harnai (low key beach, known for fish market), Anjarle (not a great beach but famous for turtle hatching season from March to May - this too is lifetime experience).
Our journey towards Dapoli started from Pune via Tamhini ghat and Mangaon.