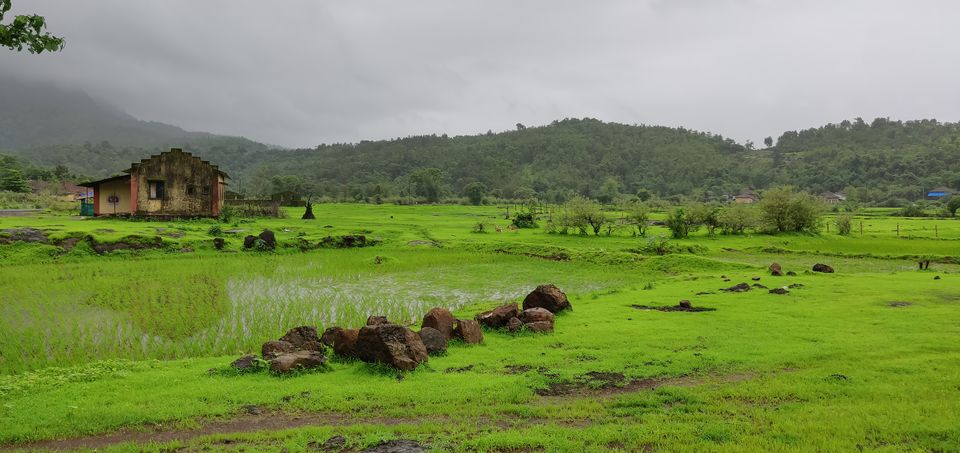 Wanting a peaceful life
It's not unusual that despite enjoying the luxuries of life in busy cities, our mind still yearns for the most ordinary life. A life that is slow and very importantly, one that has no access to wi-fi!
And it's so amazing that more and more of us are realising this and travelling to seek happiness outside our monotonous existence.
We had one such desire this monsoon, to take our toddler out and show her the beauty of villages that are covered in lush greenery. Having trekked for more than a decade, we reassured ourselves that there was nothing more captivating than the sheer views of unending mountains, gushing rivers and mind blowing waterfalls.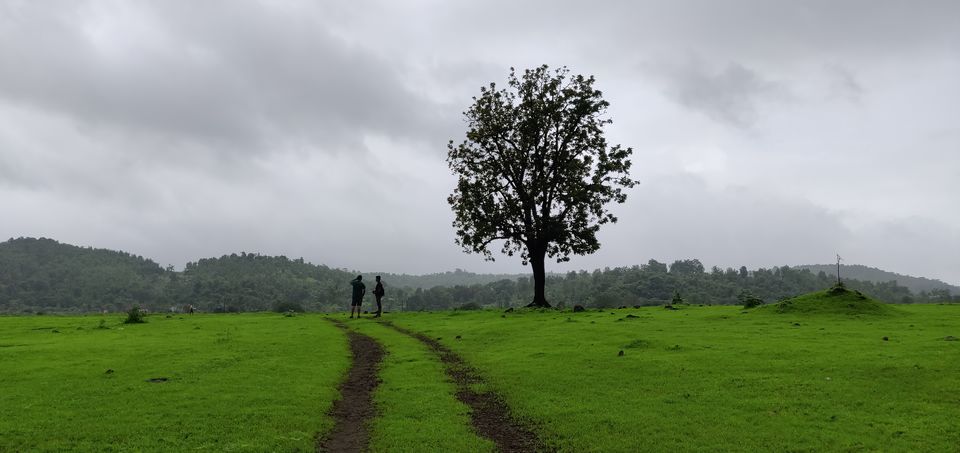 Nothing can replace the joy of feeling rain on vast green fields.

Finding a green hamlet just a few hours from Mumbai
And this desire of ours was fulfilled when we connected with Grassroutes Journeys! An award winning social enterprise, Grassroutes enables livelihood opportunities for the rural India. We opted for an overnight stay with the locals, to experience Dehene village, which is just about 80kms from Mumbai. The fact that you can travel back in time in just about 2.5 hrs, is amazing!
Our journey by road started in the morning with the only intention to avoid the maddening traffic and crowd leaving for other popular monsoon getaways. The journey is dotted with many eateries and food hubs. We opted for Shiv Sagar, which appeared to be hygienic and popular due to a number of travellers stopping by here. A weekend trip in Maharashtra begins in the true sense when you have piping hot potato vadas or misal pav as your breakfast!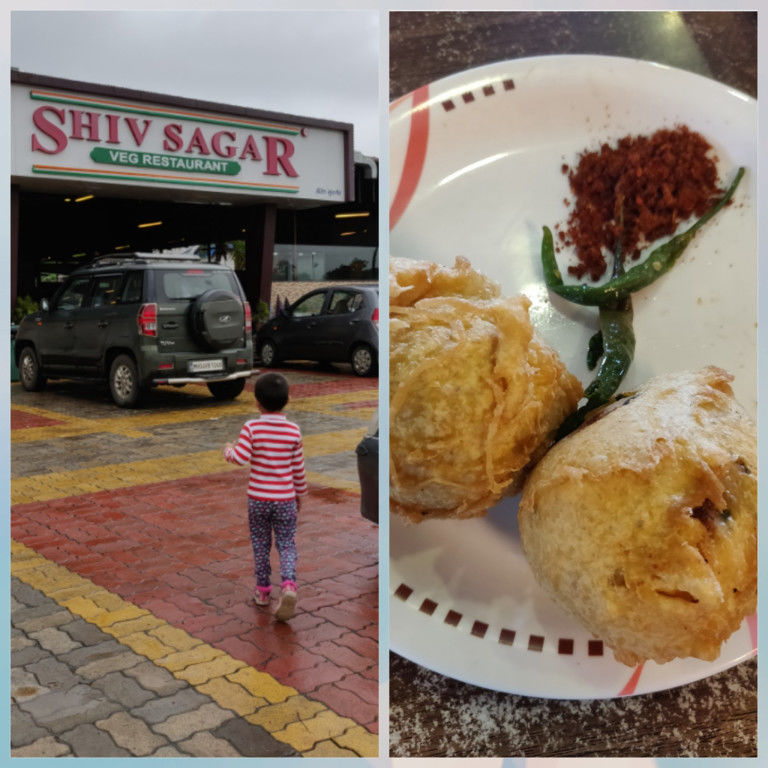 We realised we were slowly leaving the city as we were seeing less of the concrete jungle and more of green patches all around. The road journey is scenic as you come closer to Dehene.
The village has only about 20 houses. We were already feeling like a part of the family as we were welcomed in a traditional Maharastrian style with red tikka and white cap.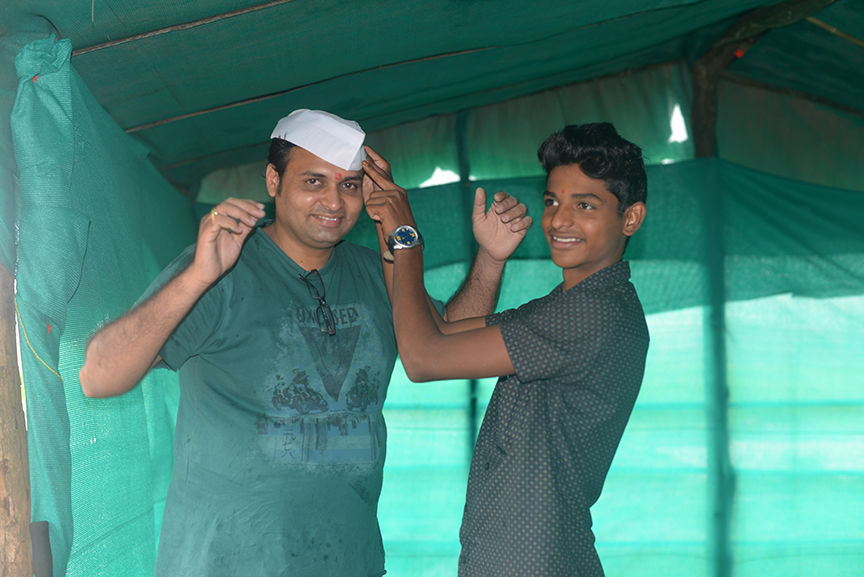 Our tour operator, Manoj and local guide, Nilesh, were excited to see us and take us around the village. Travellers can opt for a lot of activities like farming, fishing, spending time at the riverside, catching crabs, learning the art of making bhakri (rice cakes) or exploring the waterfall.
Trying our hand at farming
The beauty of such trips is that you can choose to sit back and decide to experience all such activities or do nothing! We simply chose to try our hand at farming.
Minutes into the muddy farms and we instantly realised that this is not everyone's cup of tea. The farmers were elated to teach us techniques of pulling the rice saplings from their very roots and sowing them in a different patch of land before they grow as rice crops. We gave it a try and it made us realise the value of food. It's so easy for us to waste food but so difficult to grow it! It takes sweat and patience to bring it to our tables!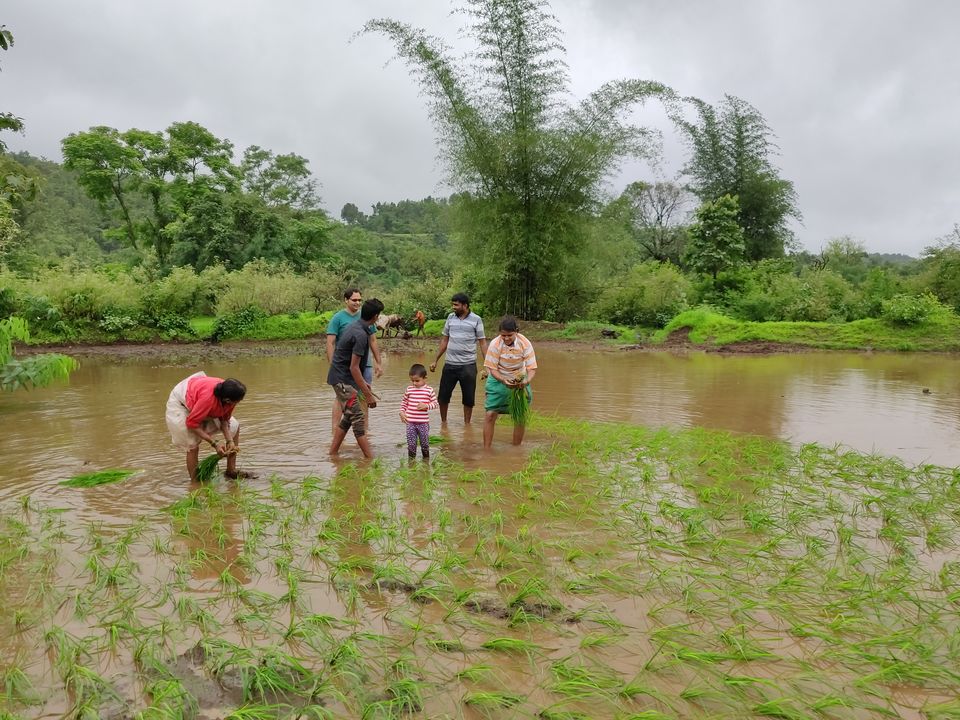 Finding our key to happiness
In those very muddy pants, we then took a stroll near the riverside. And it is during such times you realise that pretty much THIS is the pursuit of happiness. Hearing the sound of the river and the stones you carelessly throw in it, the view of misty mountains and the light swaying of trees. Yes, it is this. Words may fall short to describe what you feel; but deep in your heart, you know that this is not a made up world. And this is what you really yearn for, all your life. Peace.
Finding solace in humble food & afternoon naps
After exploring the riverside and a lot of running around on vast expanses of green, we made it back to our humble home for lunch, prepared by the locals. Nothing fancy here; but just about some good homemade food that ensured we had a nice afternoon nap until dusk.

This home was a very basic one with 3 beds for us. We couldn't help but marvel at the hand sewn curtains made out of old sarees and dupattas.
Rejuvenating in the lap of nature
Before it was dark, we decided to explore the waterfalls. It entailed a mini journey by car and some real walking only to experience the untouched waterfalls right in front of our eyes! With not a single soul in sight other than us, this was an out of the world moment worth treasuring!
As evening approached, we were simply hanging around, chatting with the locals. This village was indeed disconnected from the world with no network. They had surely said bye bye to wi-fi and it made us appreciate things and people around us.
Chatting with the locals
Our toddler had already befriended the cows, dogs and villagers. A twilight chat with Manoj, the tour operator from Grassroutes, revealed that people from across India and even other continents, visit such villages to seek the ordinary or learn something from the locals.
Like the Warli Art, which is taught in Grassroutes' Purushwadi tour. Our conversations jumped from tours to treks and to some interesting stories of the mighty Sahyadris. Manoj was indeed a storyteller. This session surely called for some onion pakodas and our talks continued over cups of black tea.

It was dinner time and we fell asleep almost soon after a traditional Maharashtrian fare made its way to our stomachs. With the most basic beds and blankets, we had a peaceful sleep.
It had rained continuously that night and we had to leave Dehene early in the morning after a power packed Poha as our breakfast!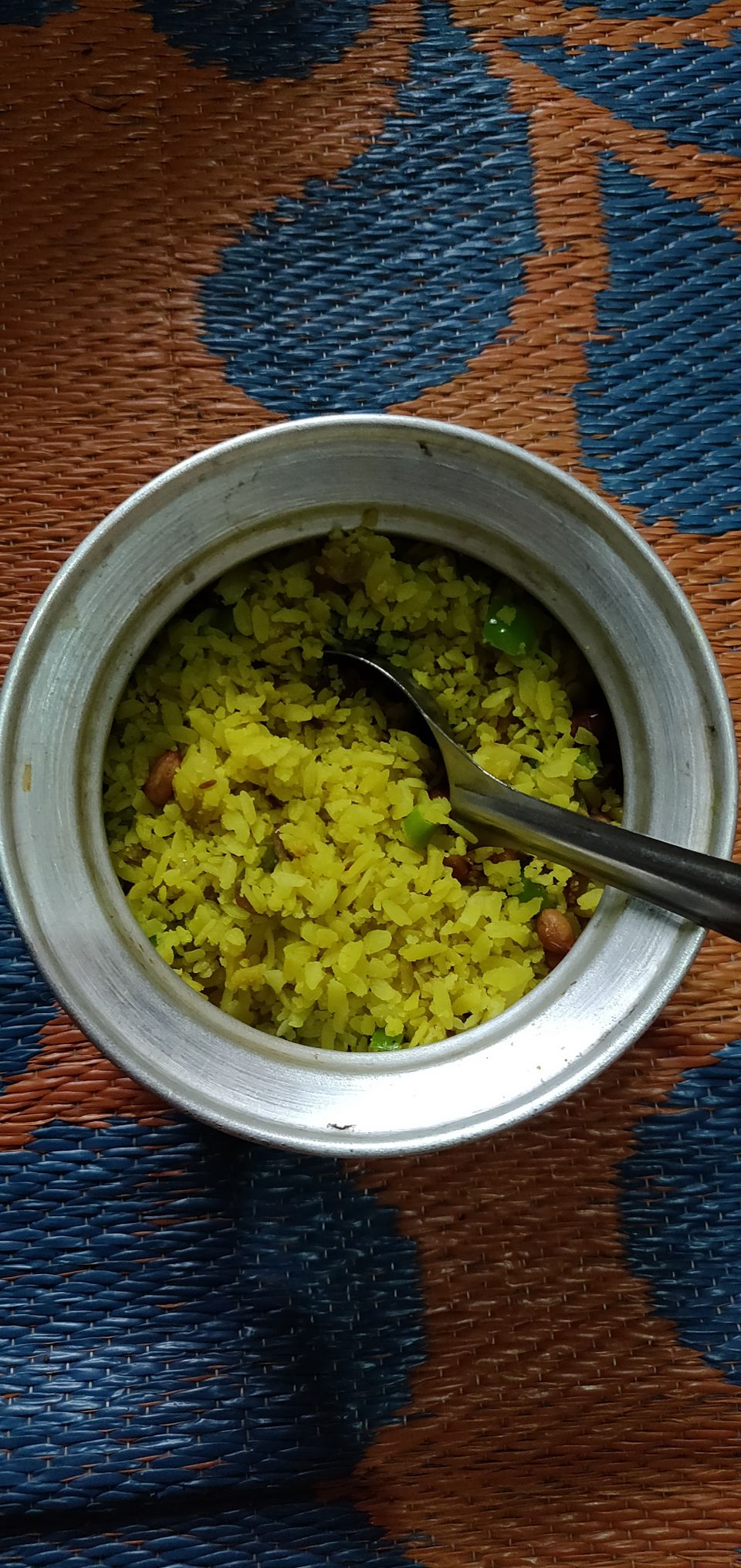 For adventure lovers who wish to stay longer, you can explore "Ajoba Hills" as Dehene serves as the base village for trekkers. It is one of the highest peaks in Sahyadris, standing at a height of 4,511 feet. You can come across Valmiki Ashram as you trek up towards the peak and explore a cave called "Luv Kush". However, it is strictly advised that you seek expert guidance before opting for this trek. Grassroutes also arranges this trek for the interested ones.
It's amusing how your mind wishes that everything there stays rustic so that you can disconnect from the city and please yourself with the rawness that the village offers. At the same time, it's a fact that the younger generation is raring to go out and explore the world outside their little village.
While it's laudable that Grassroutes Journeys is ensuring responsible tourism while keeping the basics intact, only time will tell how we evolve as humans of this contrasting but same world.
Best time to visit Dehene:
May and early June are best for experiencing fireflies
July to September are best for experiencing monsoon
October to January are best for group trips & conversations over local food and chai
Where to stay:
Grassroutes Journeys can be contacted on +918879477437. They arrange campsites and home stays for travellers and have hygienic western style sanitation facilities here.