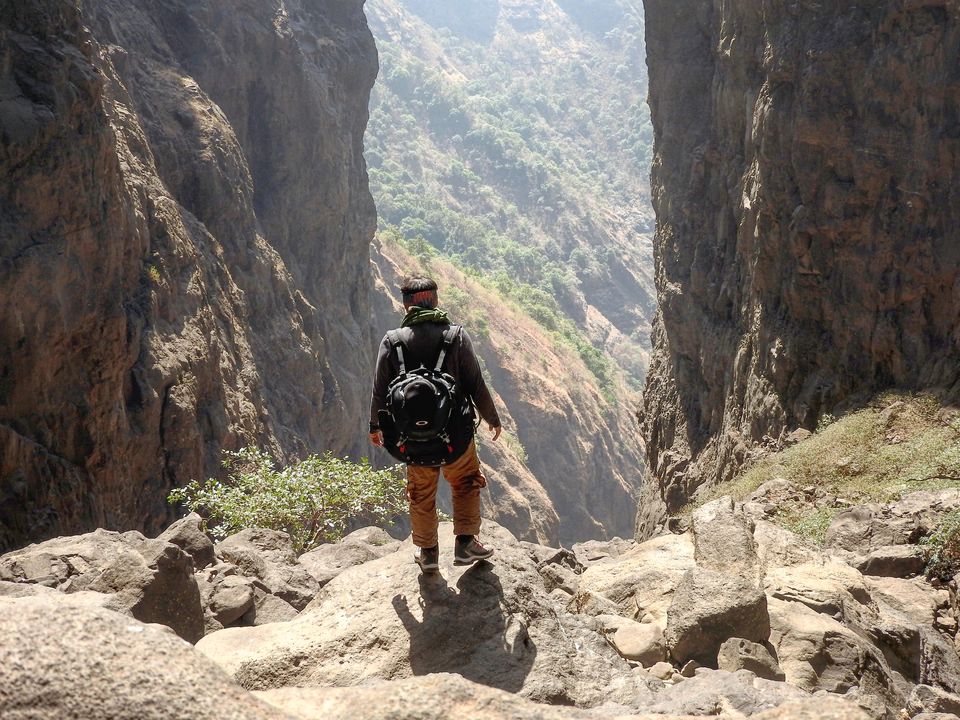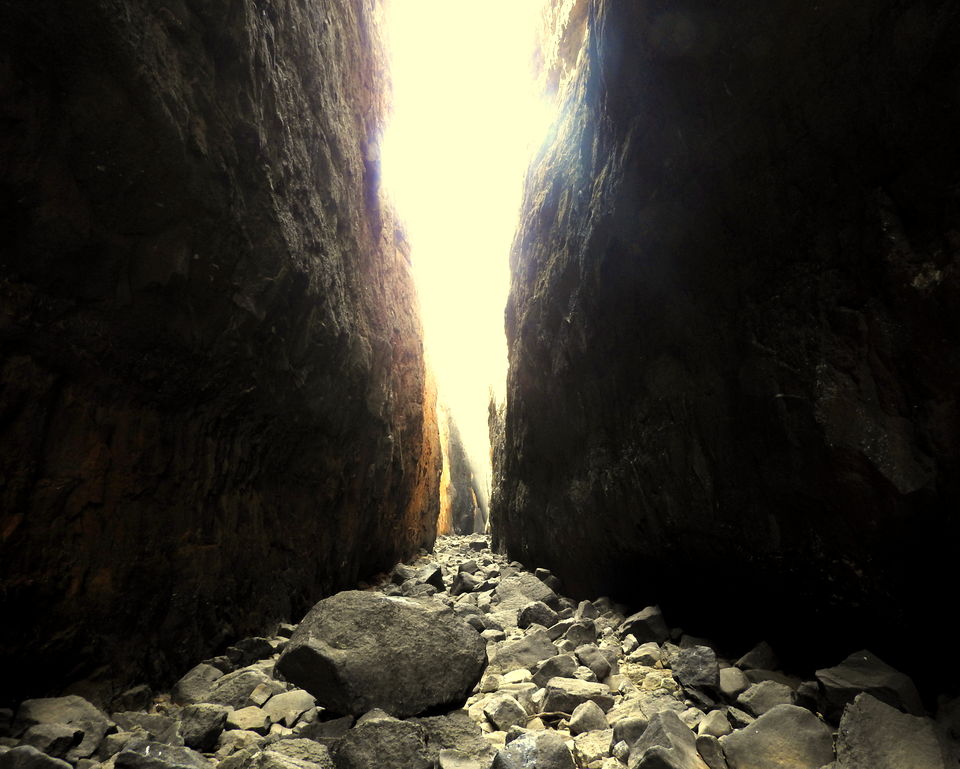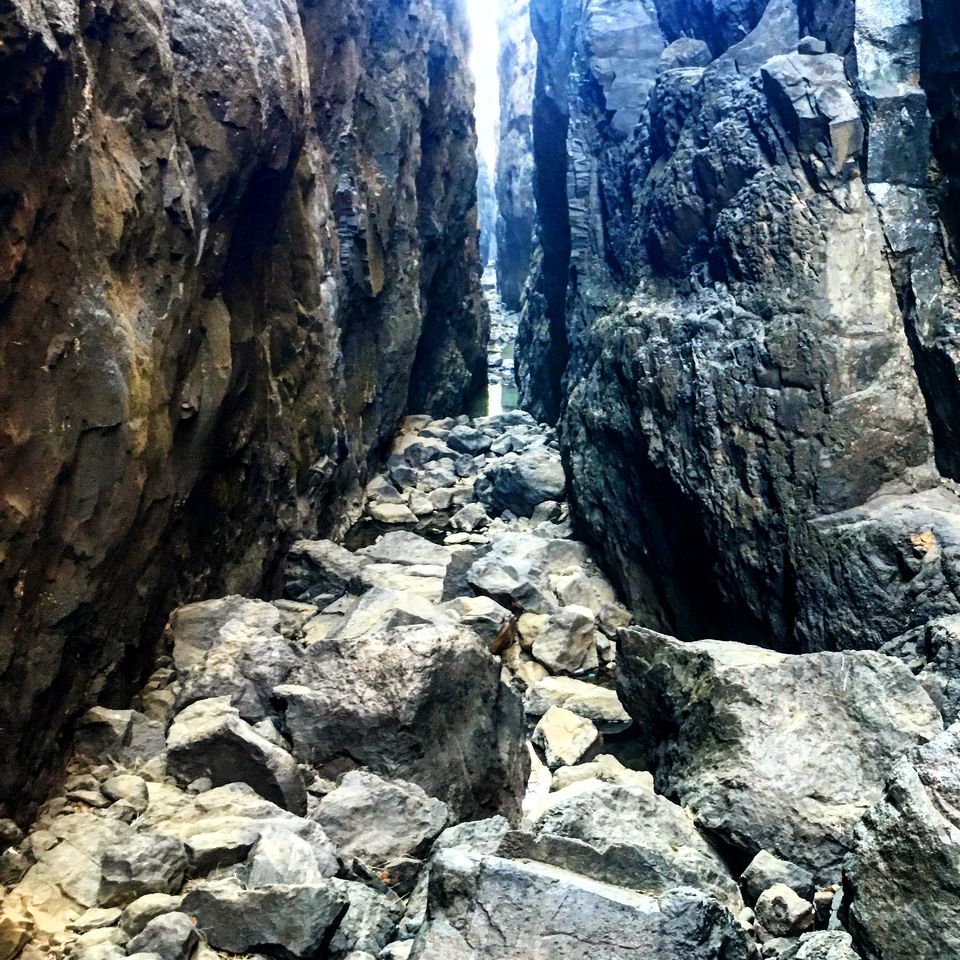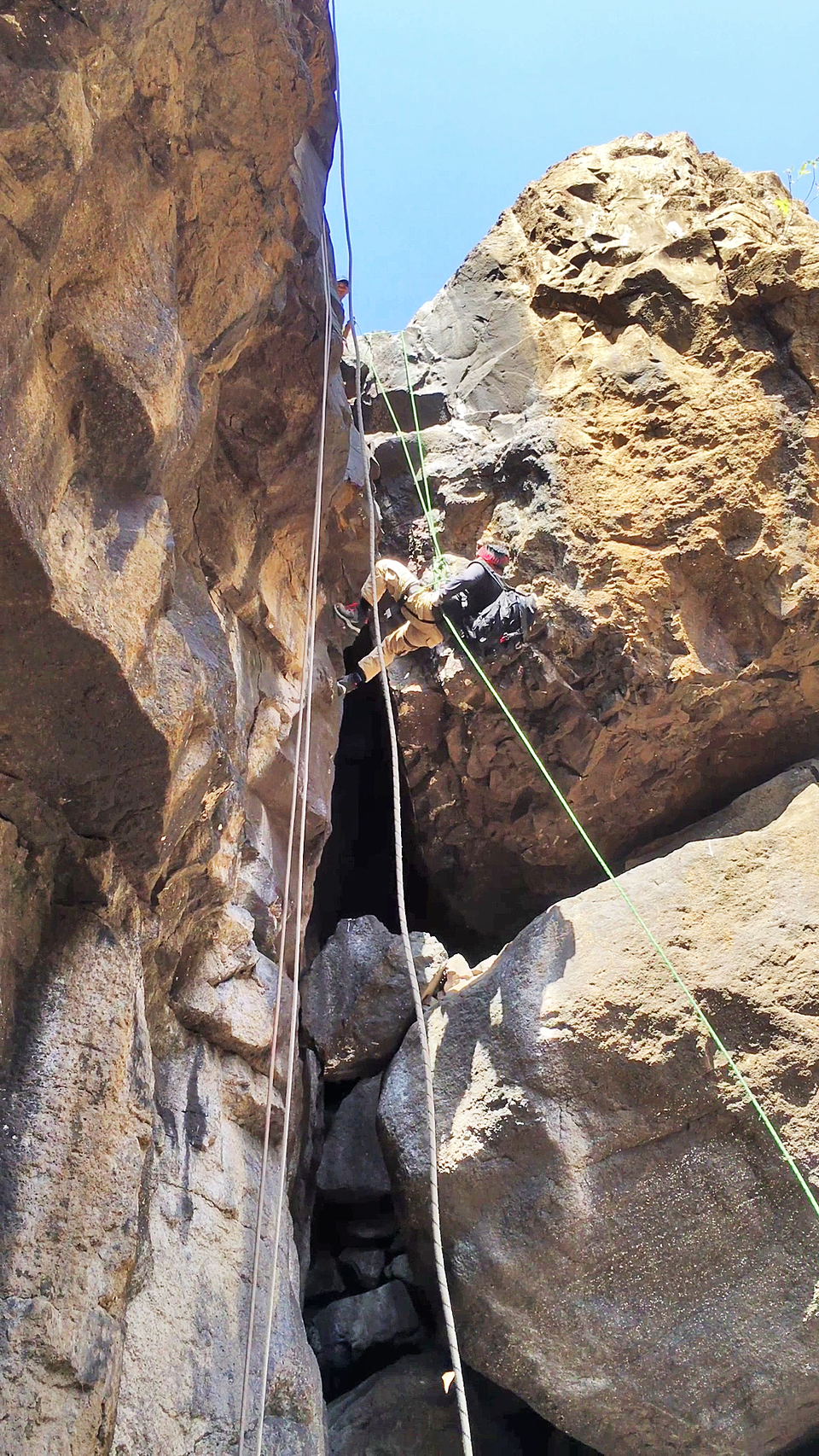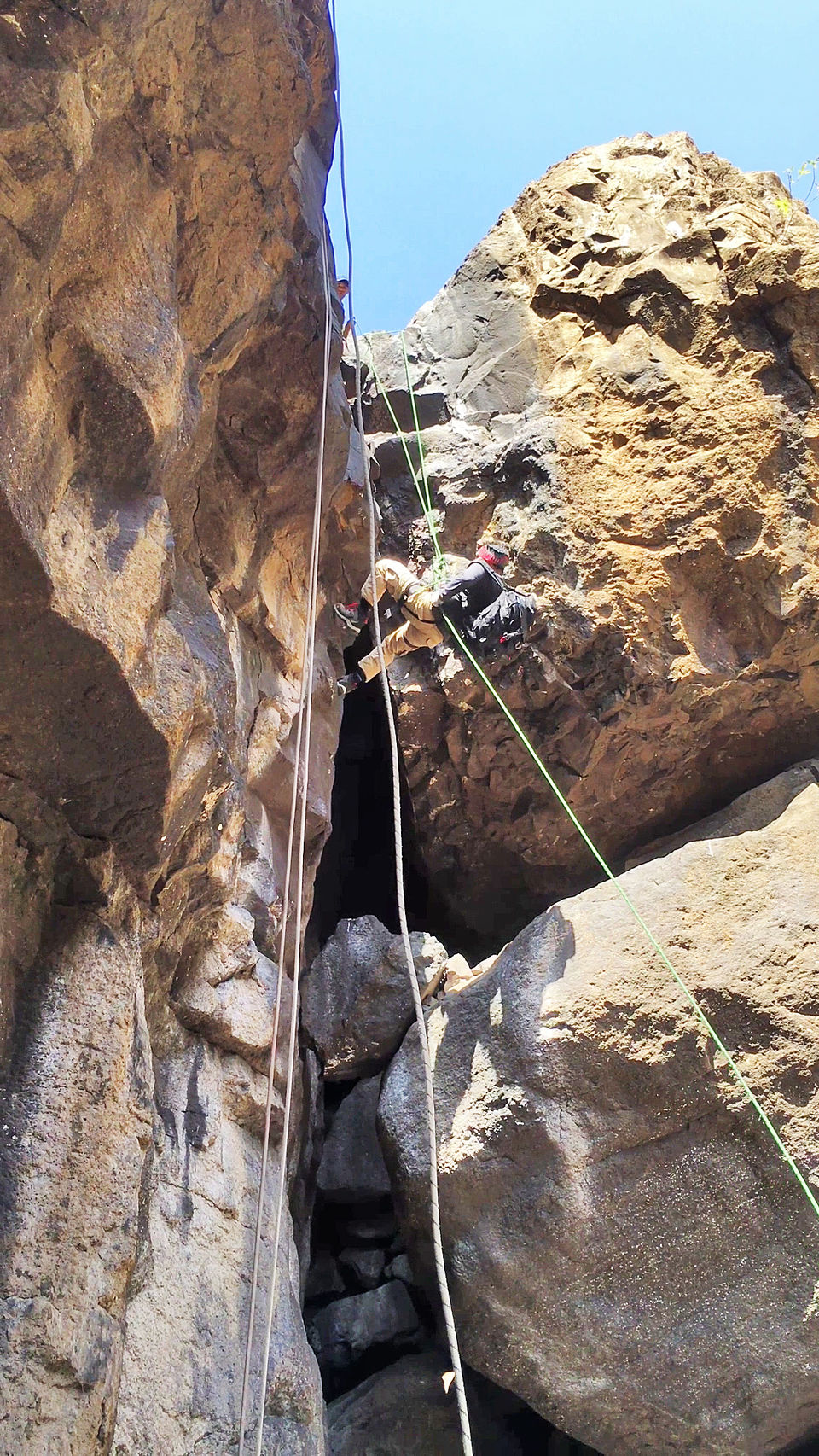 Sandhan Valley also known as 'The valley of shadows' is a trekker's paradise near Igatpuri, Maharashtra. It's a beautiful water cut valley full of adventure and a must trek destination for every adventure junkie. The trek starts from Samrad Village and ends at Dehene village passing through water pools, huge boulders and rappelling patches.
Sandhan valley had been on my list for many years until I finally decided to make it a solo expedition. When I discussed this with my office cronies they got quite excited and decided to tag along. We made our own itinerary and hired a local guide to help us with the route and rappelling equipments.
We left from Pune at 2am; and reached Samrad village around 7.30am. The village had no cell phone reception and we were unable to contact our guide. We went around knocking doors trying to search for our guide and finally found his house; our guide wasn't available and had been out to pick up another group of trekkers. While we waited for him, his associate helped us with accommodation and breakfast.
We started our trek at around 10.45am and after a few minutes' walk in open field we came across a narrow gorge which connected to the water pool. The pool was 3-4 ft deep and the water was surprisingly very cold. We immersed ourselves in cold water and crossed the cold patch in about 10mins.
The patch with huge boulders starts right after the water pool and continues till the end of the trek. Trekking on this terrain made me proud of my investment in good trekking shoes, I was swiftly jumping and hopping on huge boulders while others were being very careful on every step.
The gorges between huge rocks are magnificent all the way through. Little sunlight and dark shadows creates a great natural setup for cinematography. I wish I had a Camera Dolly to record the dolly zoom shot (vertigo effect) with the gorge in background.
After vigorously Jumping and trekking through boulders we reached at the first rappelling patch. Surprisingly this place was crowded; there were at least 10 other group of trekkers, and all of sudden the ambiance changed from being echoic to noisy.
Since there were many groups rappelling at the same time; the entire rock patch was occupied, our guide selected a nook and tied the rope to one of the boulders. Rappelling down the nook was tricky since there were many cracks which we didn't realized at first. We wore our harnesses and prepared ourselves, while our guide explained us on how to tackle the rope. The first step towards the descent was scary; however our guide encouraged us assuring his control over the rope and we successfully rappelled down the nook.
After trekking through many more boulders and hunching through a small rock tunnel we came across the second rappelling patch. We were already ahead of our guide since he was escorting another group and while we waited for him one of my fellow trekker had an idea to slide down the rock instead of rappelling. Sliding down the rock was tricky as well as risky; however we tried and with little difficulty we managed to slide down the rock patch. Mission accomplished !
After successfully sliding down the rock patch we got more enthusiastic and paced our trek to the last rappelling patch. Sliding was not an option here coz this rock was bigger than the previous one and also upright. We waited for our guide and after like an hour our guide arrived. This time I made a mistake by not wearing any harness and tied the rope directly on my waist. I took my first jump and immediately felt the rope tightening up my belly; somehow I got hold of the knot and very carefully rappelled down.
The last rappelling patch is near the camp site which was adjacent to a dry waterfall with little water still flowing. There were approximately 20 tents here and it was very noisy. We settled in our tent and had tea followed by dinner. Our day ended with bonfire under the stars !
There are 2 exists to this trek, one is to ascend back to Samrad village via a different trekking route and the other is to exit via Dehene village which is just 2km walk from the camp site. We chose the 2nd exit since we had already asked our driver to pick us up from Dehene village.
The experience on this trek was very lively and inimitable. Rappelling and Trekking in the gorge adds to the excitement. My next visit here will be in Monsoon, just to check out the huge waterfall which created this valley and camp next to it.
Few Pointers:
Carry at least 2ltr water per person
Do not stand on the edge of rock in the rappelling area to take a sneak peak, one of the trekker fell down from here and broke his leg.
Always wear Harness while rappelling, do not tie the rope directly to your waist.
Plan your trip on a weekday to avoid crowd