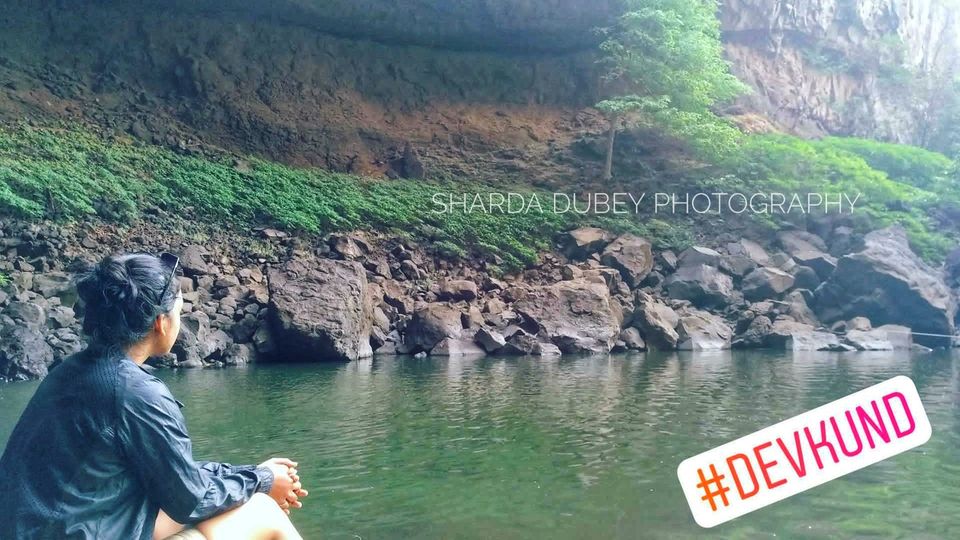 Visiting my friend's native in Nagothana which is a part of Raigad district had become quite a routine for us. Every visit makes me feel like I am at home. But this time we decided to explore closeby surrounding.

Devkund is just an hour and a half drive from Nagothana. So we decided to explore it, as it had been on my list for a while now.

It is a waterfall located near Bhira in Raigad District in Maharashtra.
A must visit for all the nature lovers.

Enroute to Bhira
We started our journey from Nagothana at 8:30 am and as per Google map the drive was for an hour and a half.
Google Maps you have been such a boon!!
We were very excited about the trek and to add to the journey we had our family member Ceaser doing his first trek of his lifetime. He is a 9 months old pitbull and a very adorable baby. A brat by nature but a very loving and disciplined one. We feel blessed to have him as a family.

While travelling we came to know that Kundalika river is also close by and it is very famous for white water river rafting which is on my list too. We reached Devkund trekking spot around 10:00am and was very excited to start our trek.Since we did this in the month of December. The weather was very pleasant. The waterfall was not as active as it would have been in monsoon however I was very happy with whatever I got to see.

Please note and beware of the villagers who would force you to take a guide along with you mentioning it is mandatory. However there is no such guideline mentioned any where. We signed a petition stating that we can take care of ourselves and made it clear to the villagers that we will not dirty the place and be protective aboput the environment and also will not risk our lives at any cost.

Started the trek at around 10.30 am. The route was small and full of greenery.
We had to cross a river which was full of rock patches. Water was flowing in a narrow lane.
A major portion of the trek route involves walking through the dense forest beside the river.
Rolling hills and water body lend a surreal feel to the breathtaking scenery. The trek path is also scenic and is worth visiting for all nature lovers.
Then we reached a vast area . The trail is a treat for the eyes as you soak in the views of lush green vistas and the majestic peaks of Thamani Ghat. It's a fascinating and rewarding trek as it takes you along the river.
And the trek continued after crossing the stream. The rest of the trek was through the dense forest. Soon we reached the waterfall. What an amazing view. Honestly it was a sort of meditation for me.
The water is crystal and emerald green in color. It looks magical as it can get.
Devkund has been one of the most enchanting place, I have been. This place has given me a million reasons to visit again.