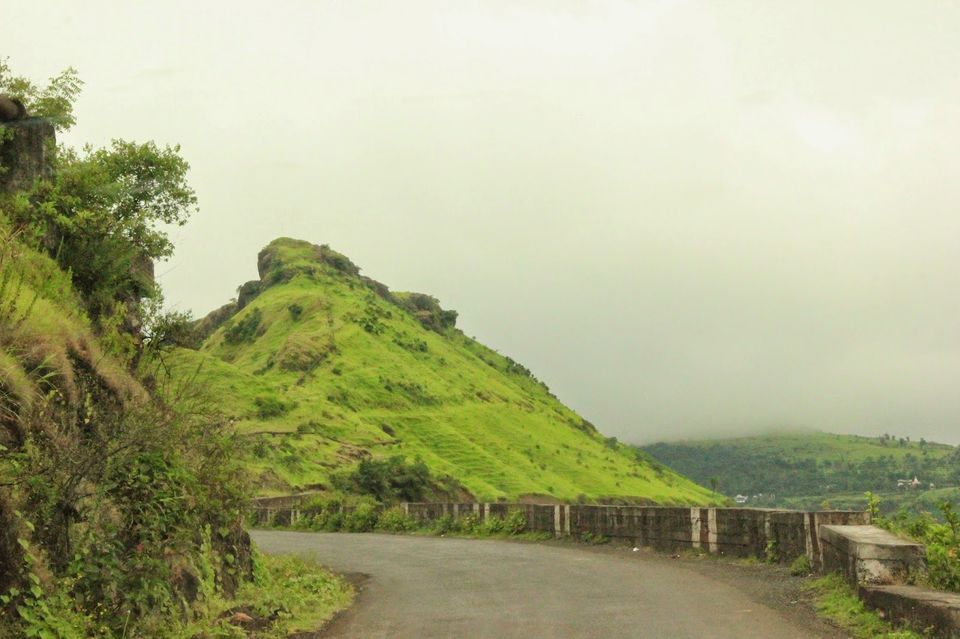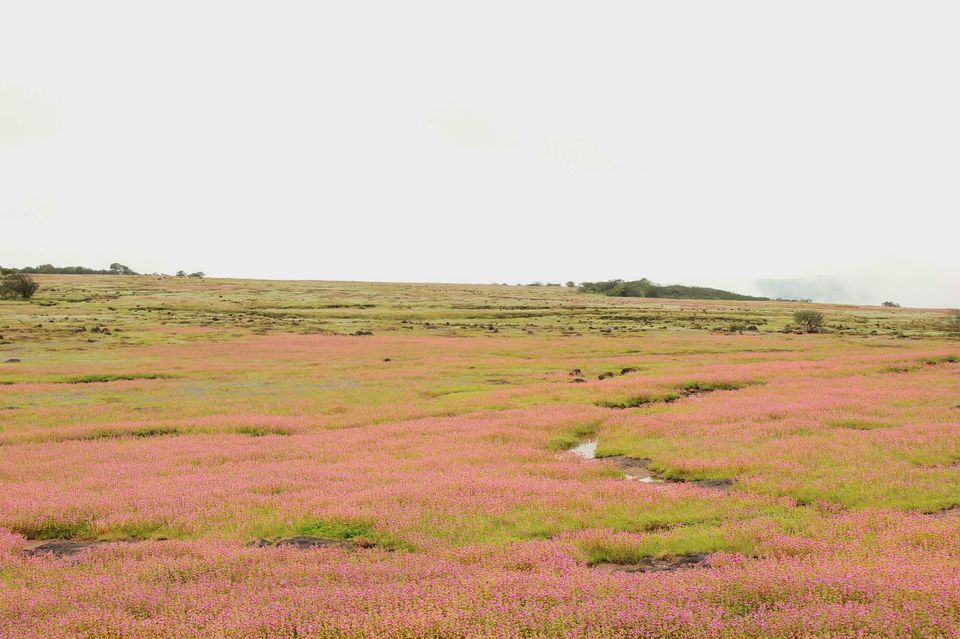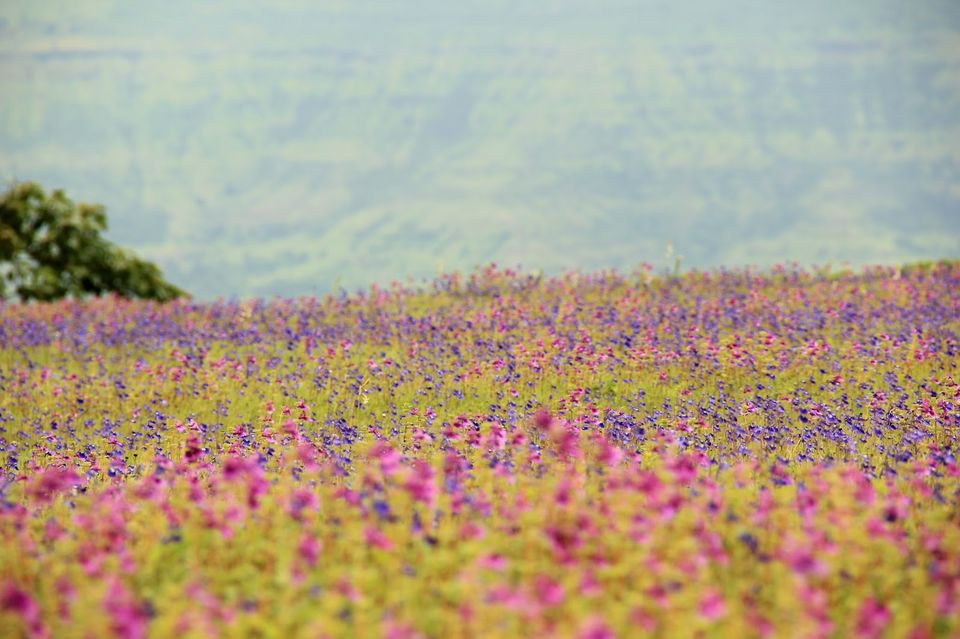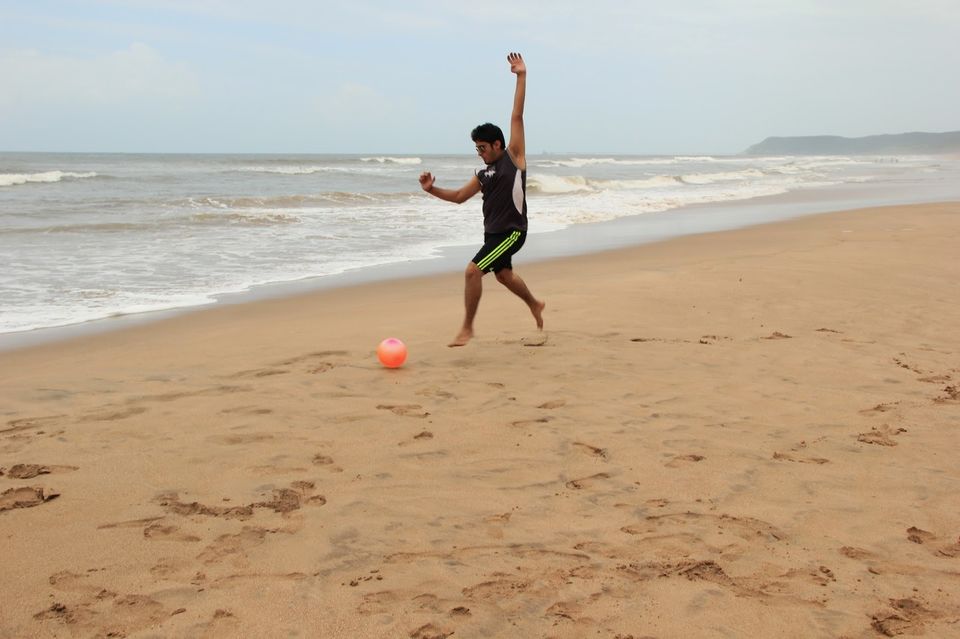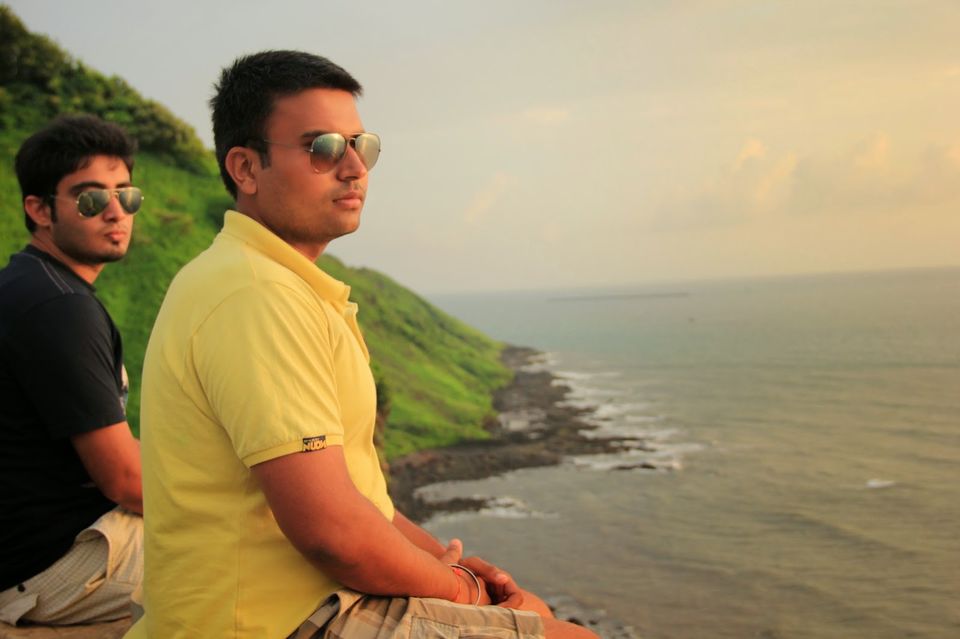 Did you ever wish to visit heaven prior to death? Yes it is possible and is situated in a very close proximity to Mumbai. I am talking about "Kaas plateau" aka "The valley of flowers." The Plateau has been recognized as "bio diversity heritage site" by UNESCO. A car, 3 friends, a DSLR, some beer and cool music what else do we need for a road trip! All of us being fresh graduates did not own a car but we hired a selfdriven diesel car from Girikand travels and headed straight to Mumbai-Pune expressway and reached Satara town in about 6 hours. Being a national highway, the roads were smooth and there was no scarcity of eateries. We halted at one of the dhabas to fill our tummies and kept moving. It was an uphill journey from Satara to 1 of the 7 wonders of Maharashtra – The Kaas Plateau. This 22 kms ghat is not a very tough one to drive on and its full of scenic beauty. As we move close we could see the blossoms and suddenly it started drizzling making the journey more pleasing. Car parking venue is after you cross the valley of flowers and you have to walk back to the valley. Once we reached there, all we witnessed was an endless carpet of colourful blooms on both sides of the road. It seemed as if the rainbow has been laid on the ground.
The whole stretch was so refreshing and rejuvenating that for once, we thought of quitting our jobs and blend in the valley forever. It is a surely a paradise for shutterbugs and can be an inspiration for poets and painters. Kaas also endorses a breathtaking aerial view of Shivsagar lake. The Kaas plateau is known to be home to around 850 varieties of plants of which around 600 are flowering plants and about 40 of which are only found in Kaas. The volcanic soil i.e. rich in natural minerals is the reason for such wide floral diversity. This plateau is surely an ocean of learning for botanists and researchers. Being a weekend it was crowded.
[Note : Do not pluck or disturb the blossoms and walk only on the pathways marked with stones ].Best time to visit is end august to November.
Attractions:
We were awestruck after feeling the smooth white sand on this virgin Guhagar beach. The water was clear and so was the beach. It felt as 3 of us were the only tourists. After having a dip in the Arabian sea, we headed towards the famous Gopalgarh fort which has great historic significance. It is believed to be built at the start of 16th Century by the Siddis. It was captured by Shivaji Maharah in 1660.
Being one of the most important lighthouses of India, Anjanvel Light house is a must visit. The lighthouse operator explained us the technicalities involved in signaling and controlling the ships. We halted on an unknown and unnamed venue on the hill and facing the Arabia Sea for some time and did not realize when we ended up halting there for hours. The air was the freshest air we have not hadinhaled in our lifetime and the breathtaking view was the best ever experienced. The thought of quitting job was dwindling all over again. We enjoyed some late night drinks on the beach in the moonlight and under the sky full of twinkling stars.
Vyadeshwar and Velaneshwar temple: Both are temples of Lord Shiva and are the Kuladaivat of a lot of Kokanastha Brahmins.
Next morning we were all set to hit road and decided to take the road less travelled, where we had to cross Dabhol creek on a ferry along with our car, which was a superb experience to reach Ratnagiri. Visited an ancient Chandika Devi Temple to reach Pune via not so easy to drive Tamhini Ghat. The ghat is full of waterfalls and scenic beauty during the monsoon. We drove back to Mumbai with a lifetime experience, much improved bond of friendship and promises for the many more upcoming roadtrips.