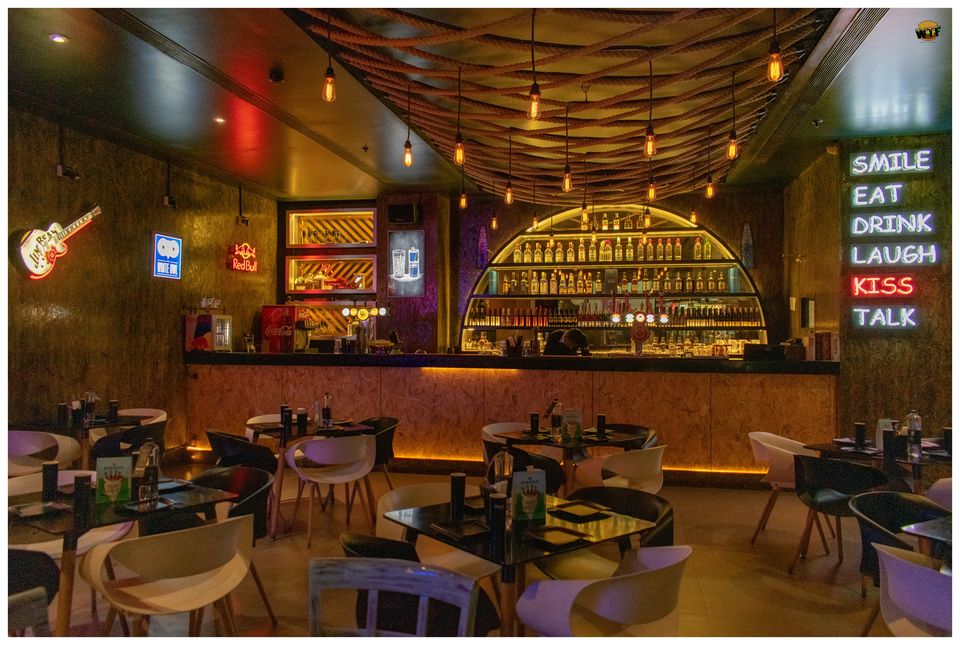 With a number of restaurants opening everyday in the city, The real fight is about to stand out in terms of food, service and Ambiance. While Food and Service comes after, Ambiance is something that makes an appeal to pay a visit to any of Restaurant. While I thought The Sassy Spoon and Wicked China has won this game, Bar Stories is just beautiful in every corner of it. You can't just take your eyes or your phone off looking at every corner or taking selfies.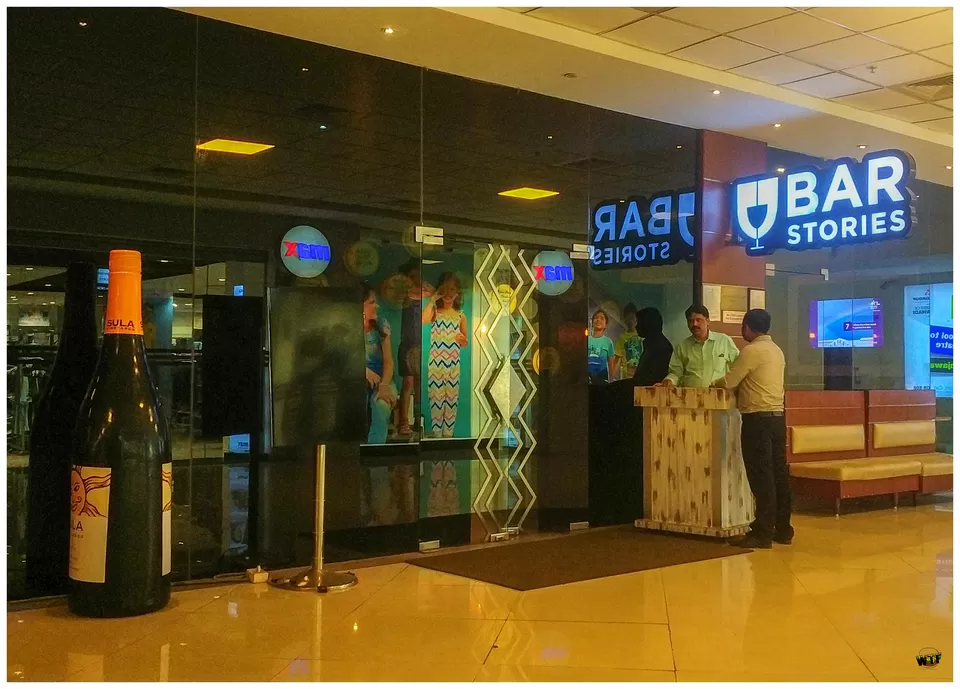 Located in City One Mall at Pimpri, There's no doubt the place is right in the center of crowd and has to look gorgeous enough to stand out. And the efforts are quite visible, Right when you enter you can spot Numerous lights, LED Quotes, A gigantic Bar, A big screen to enjoy matches, Funky Tables and the quotes written alongside just makes you stick to this place like you never wanna leave.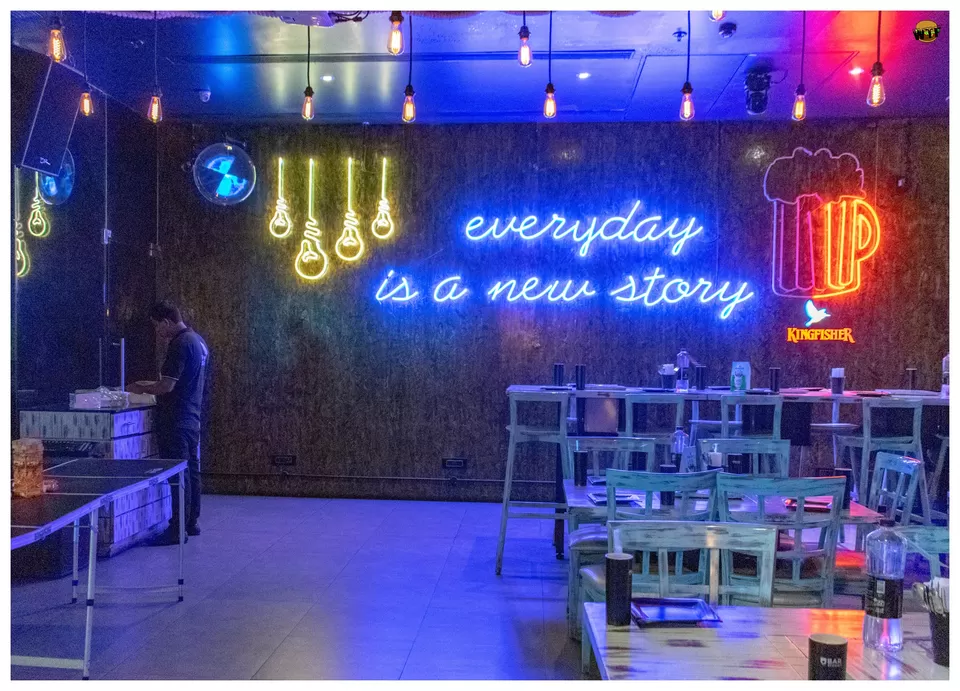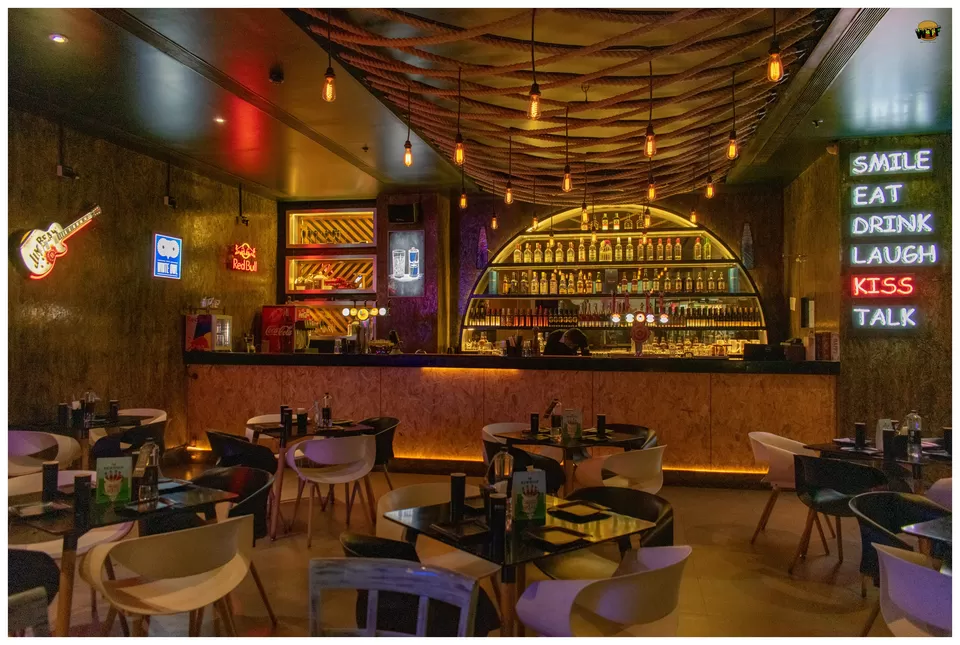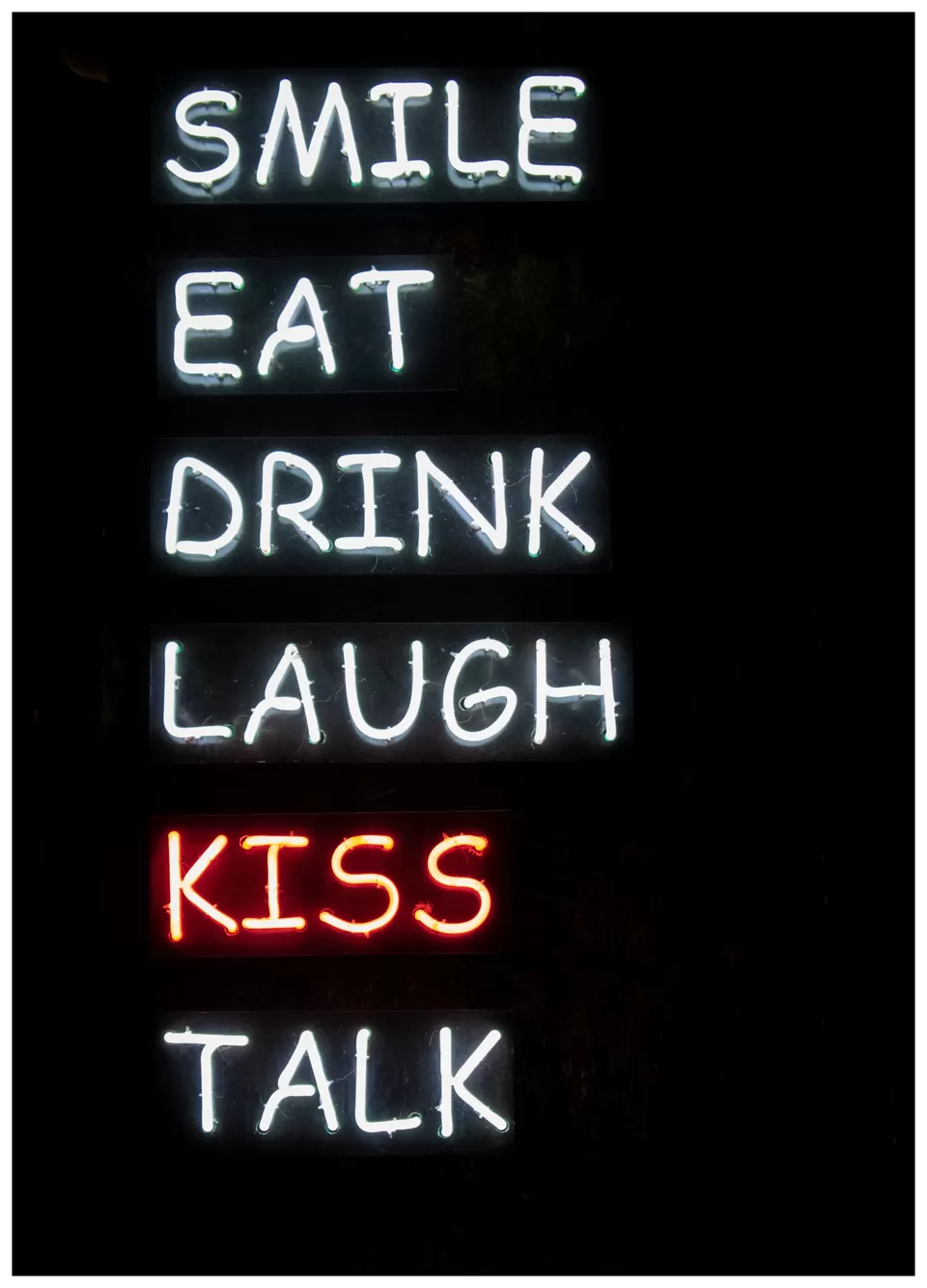 I was recently invited for a Bloggers Table here and given below is a list of few amazing dishes I got to try my hands on:-
MOCKTAILS:-
Orange Passion Frappe (199 INR):- A perfect blend of Orange, Lime Juice and Ice, Orange Passion Frappe is just an amazing cool drink to set your summers right.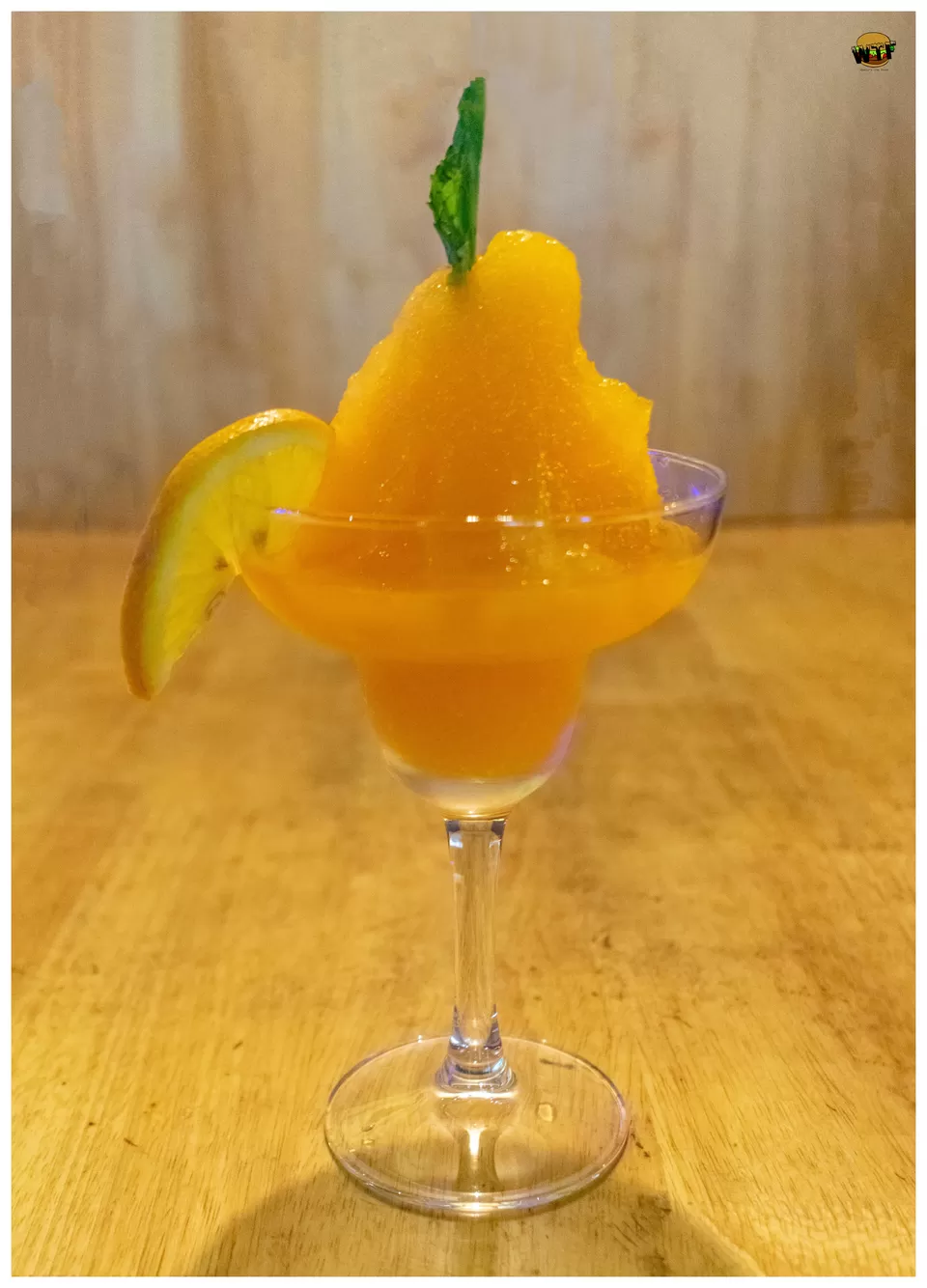 Kala Khatta:- Bar Stories simply serves the Best Kala Khatta ever, Period. I wish I could show you the expressions that were on my face right after I took the first sip. I was literally sipping on it till there was nothing left in the glass, not even the smallest piece of gola (ice), I swear.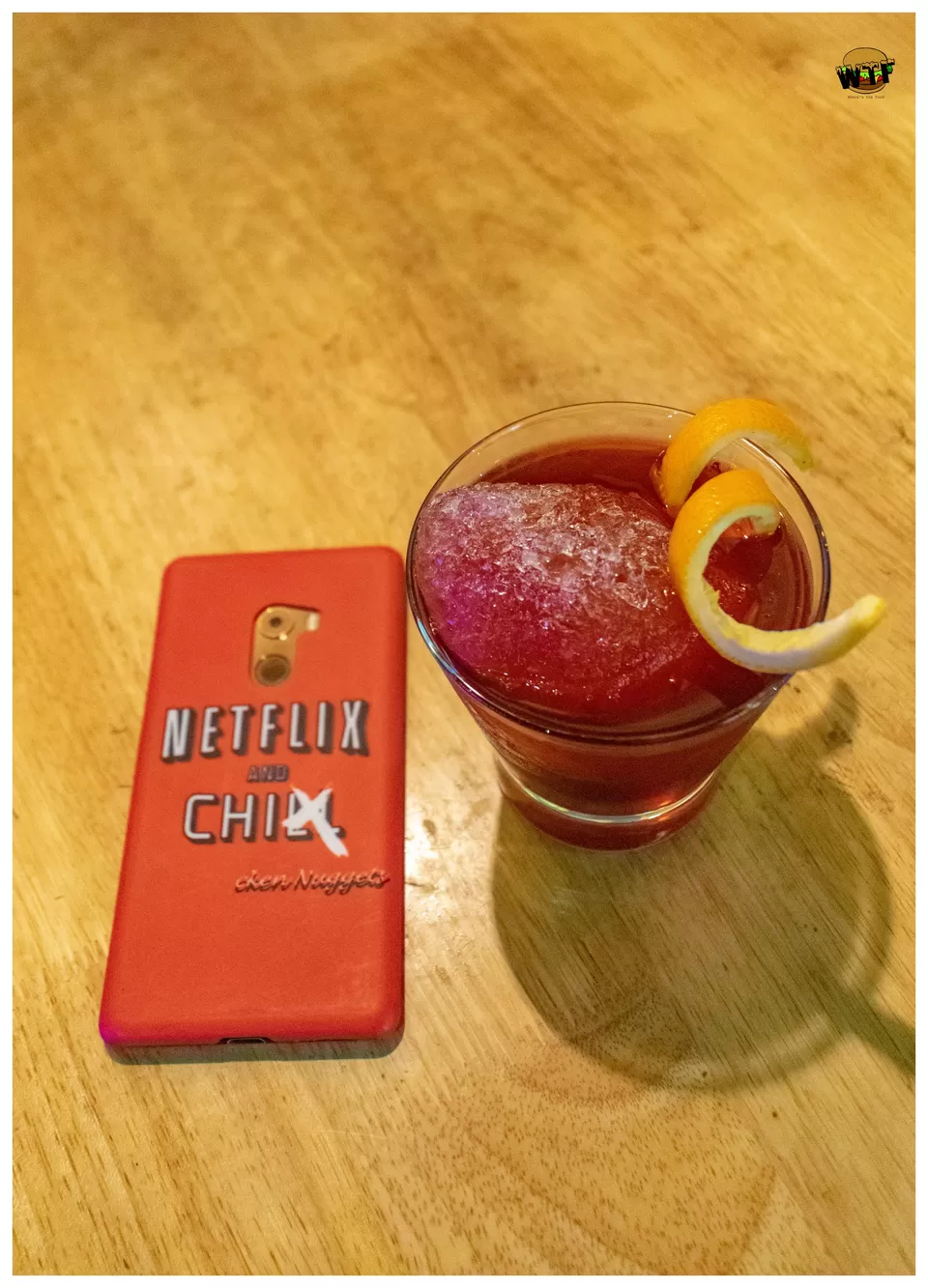 I'm Still a Virgin (199 INR):- Woah! This was something.. Something Really.. Something.. You know what Never Mind. This was just another Green Apple Mojito served in such an unsual way that the presentation did drop all our jaws to awe.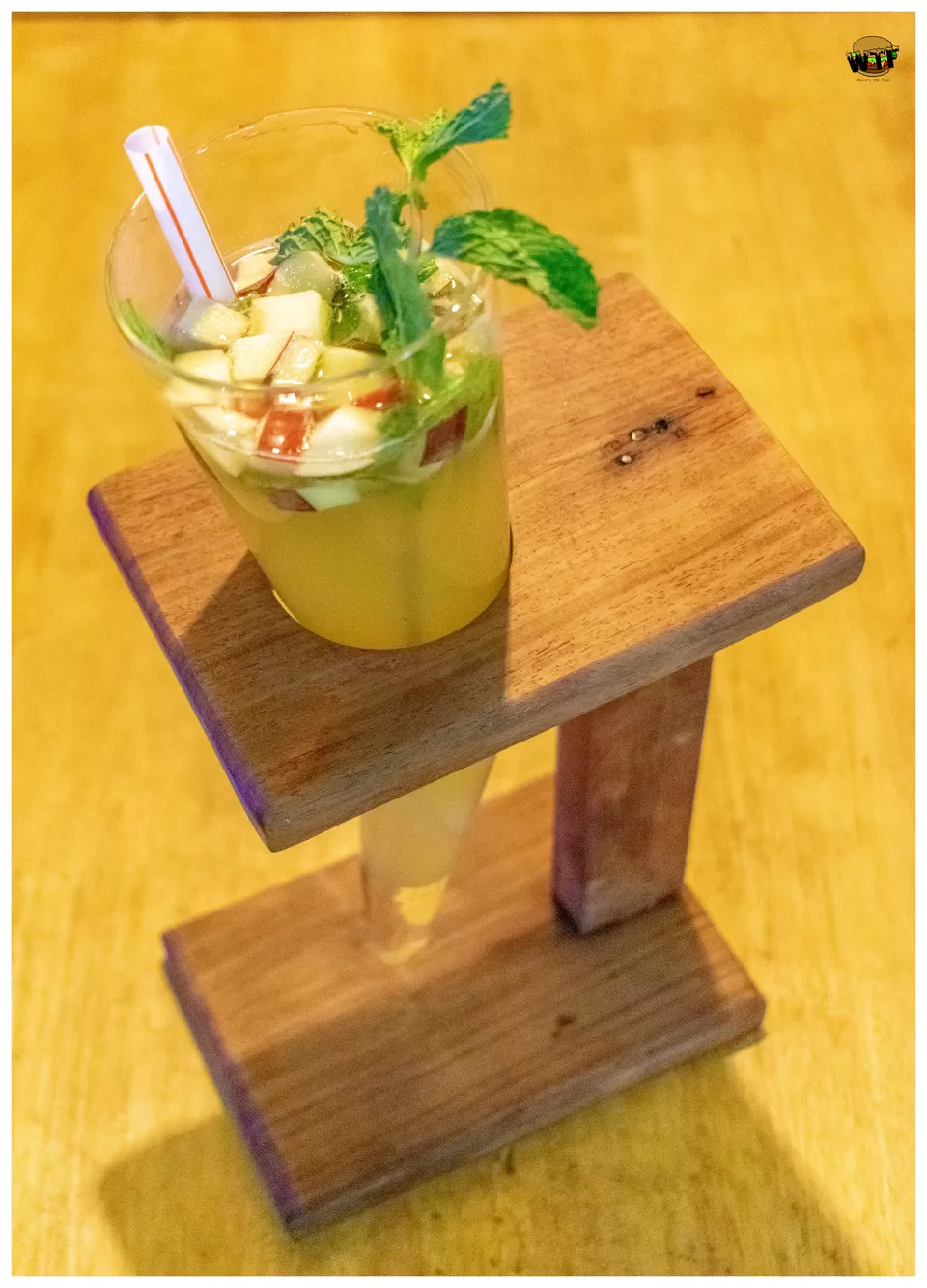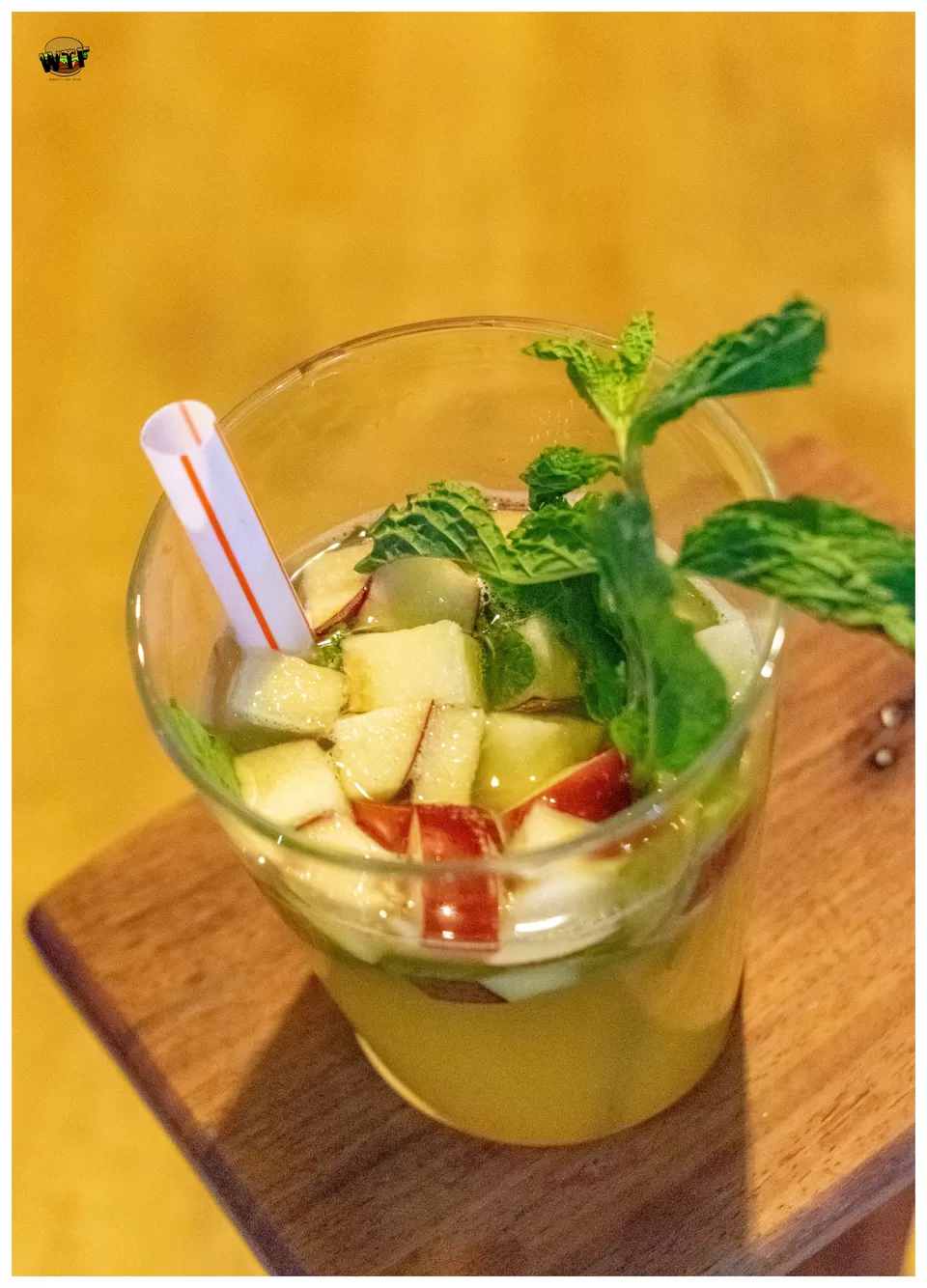 SALADS:-
Herbed Quinoa Salad (240 INR):- Quinoa with Bell Peppers and Lettuce was on fleek with maintaining all the healthy flavors of a Salad, Only if the bland taste of Quinoa could be adding any lol.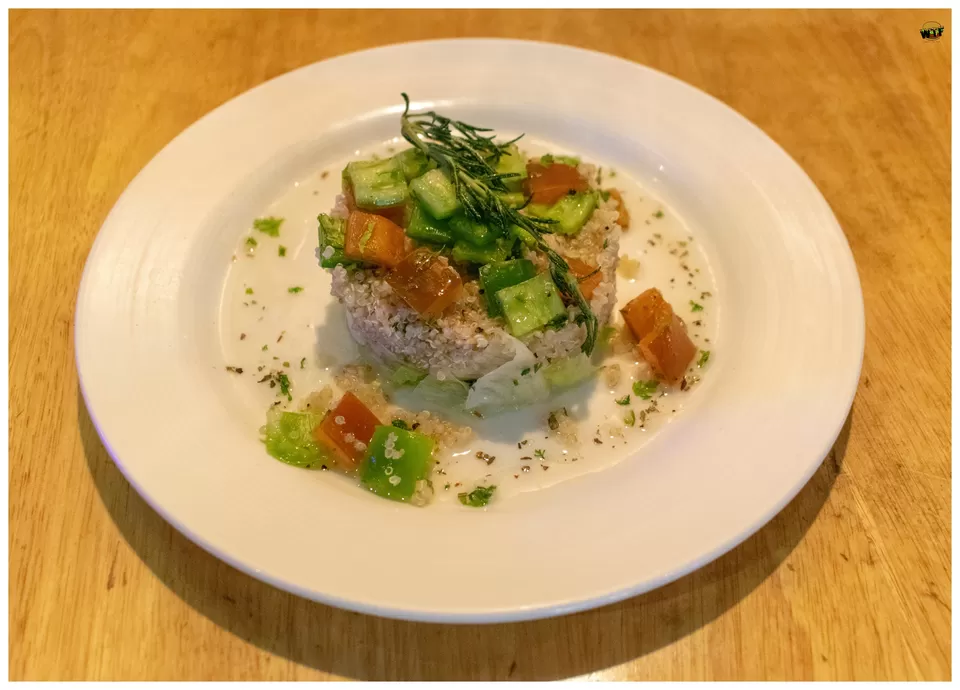 STARTERS:-
Supreme Nachos (260 INR):- Nachos are love, I can't deny that! But With the pace of time, It has occurred to me that Veg Nachos has turned out to be way more delicious than the the Non-Veg ones. With a huge amount of Nachos Cheese Sauce, Bell Peppers, and Tomatoes, these spicy nachos just found a way to my heart.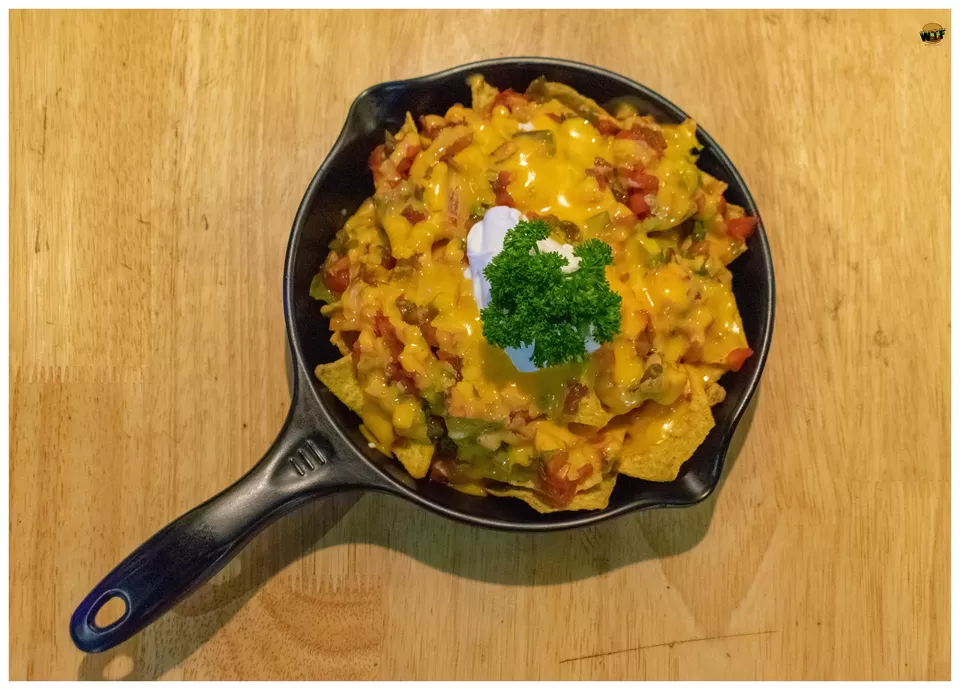 Corn Crispy Nachos (260 INR):- I just don't know why just as the name suggest these crispy and crunchy corn reminded me of the ones I had at TBSE, Baner. And, It was just yumm.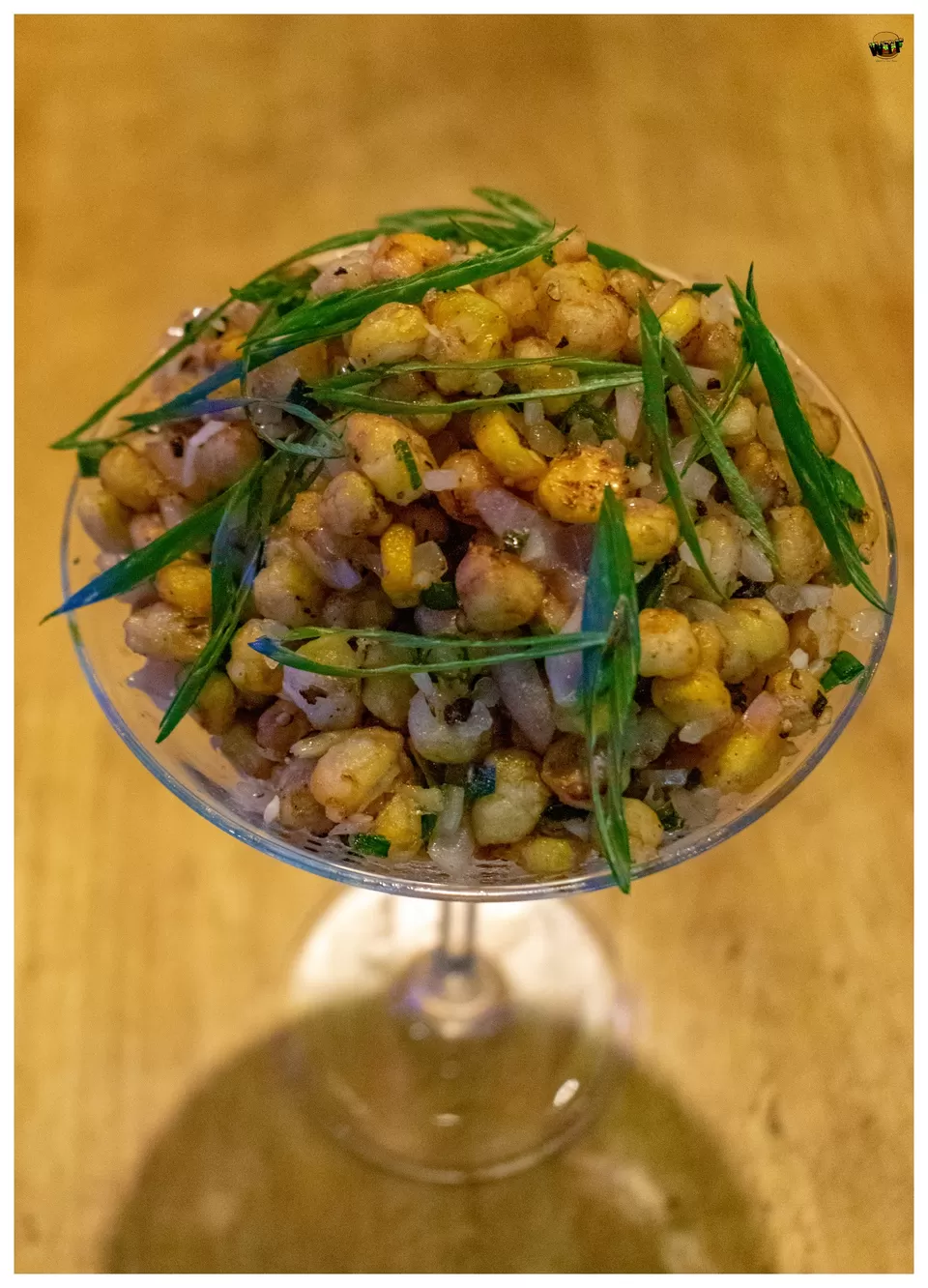 Stuffed Fungi Delight:- While I'm still finding my ways with mushrooms, stuffed mushrooms(fungi) are a thing in the market. But this one happened to me in a very different, I can't deny that I liked how the Crispy Coated Mushroom Shells were stuffed with mushrooms with cheese in it. But what makes me wonder still is that crispy coats, how could anything be so crispy and delicious?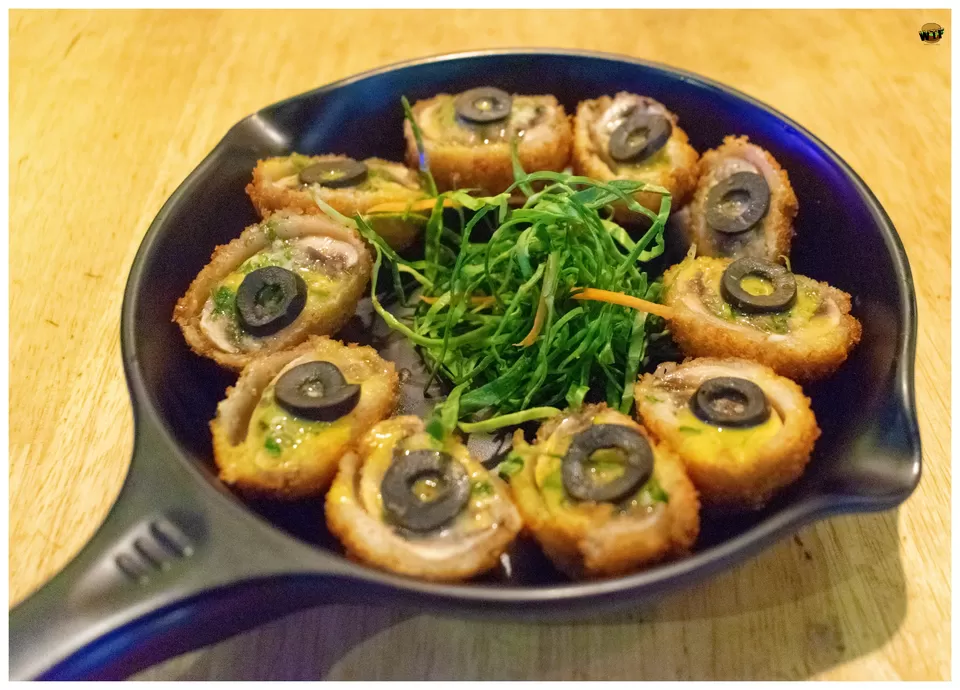 Corn Curd Mongolian (260 INR):- Tofu Yaaaaaaaay! Sorry I overreacted, or maybe I didn't. I mean how can you just ignore a corn curd recipe that just melts in your mouth just like it, damn I'm so corny right now, haha jk.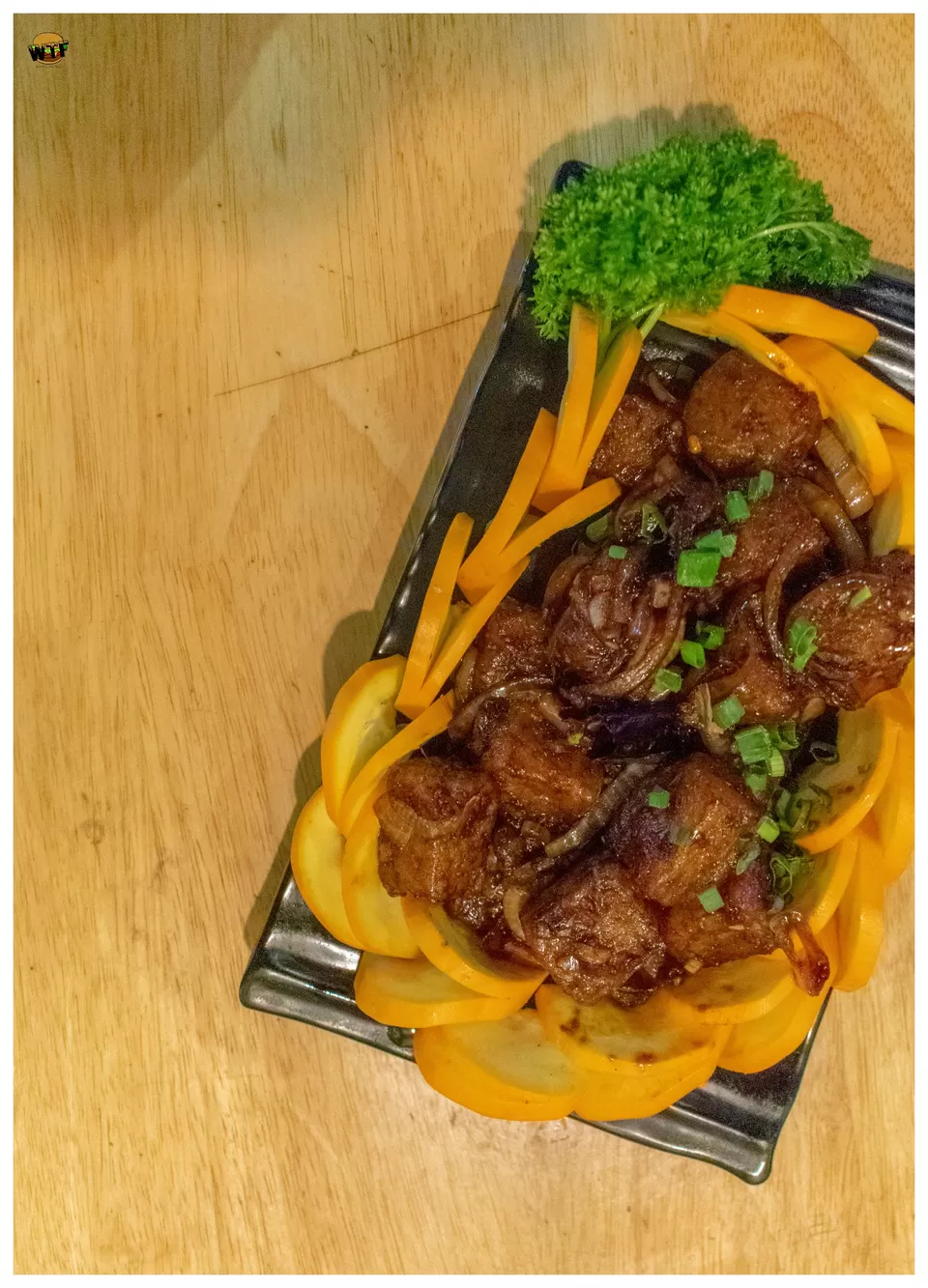 PIZZAS:-
Farmhouse Pizzas (320 INR):- To have or not to have was the trouble on the table the other day because everyone was sure A pizza and we wouldn't be having an appetite for Mains. Clearly That's all I can remember except that how thing that Pizza was despite of having loaded with so much veggies just like any any other Farmhouse Pizza.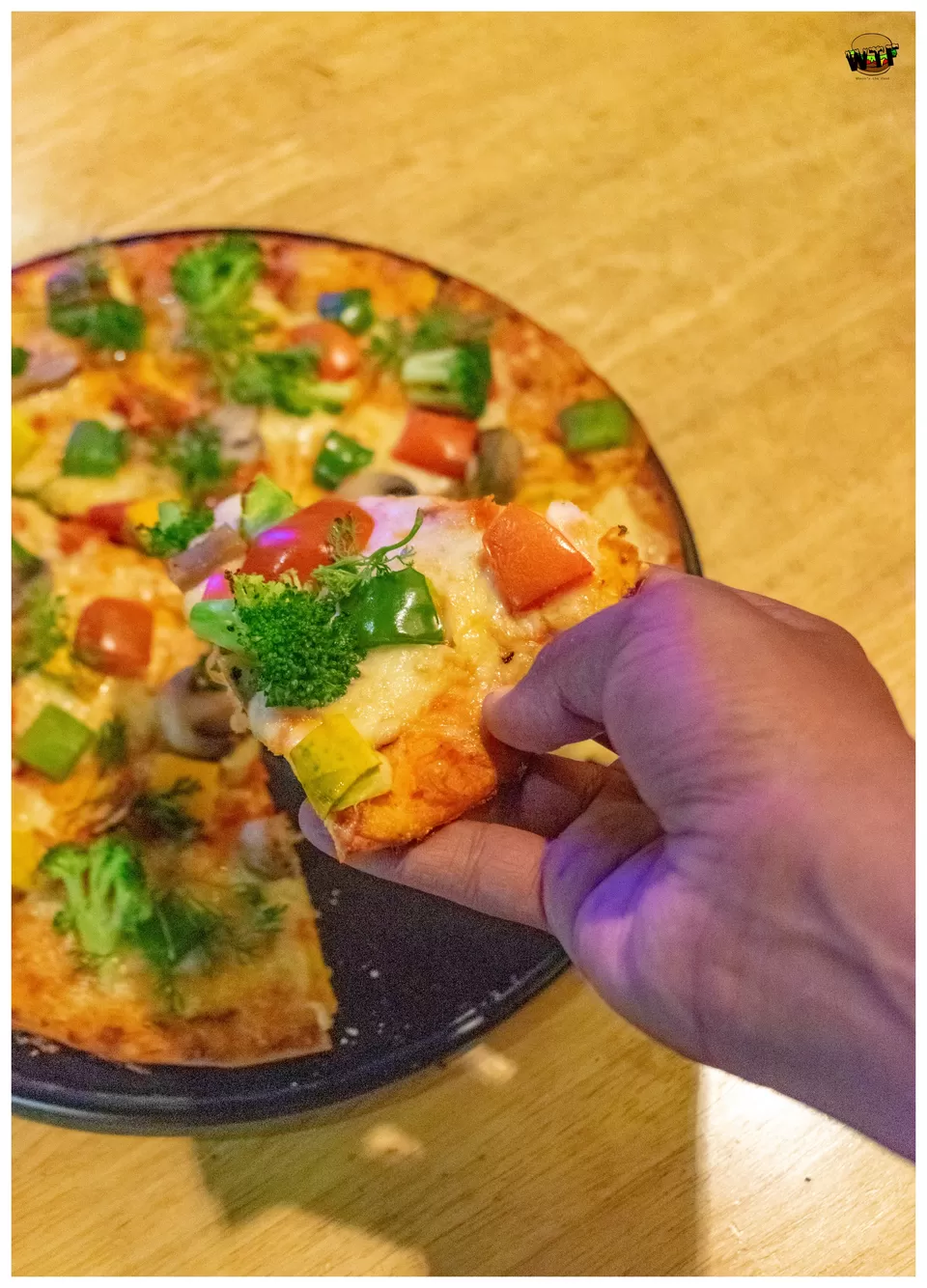 MAINS:-
Thai Curry with Rice (280 INR):- I remember a friend of mine saying I haven't developed a taste for Thai Recipes yet and I'm like have you ever tasted Non-Veg Thai Curry? And, We all said No, and I was the only one hogging on that entire bowl of Veg Thai Curry. Yeah Chuck the Story, I was veg for the day.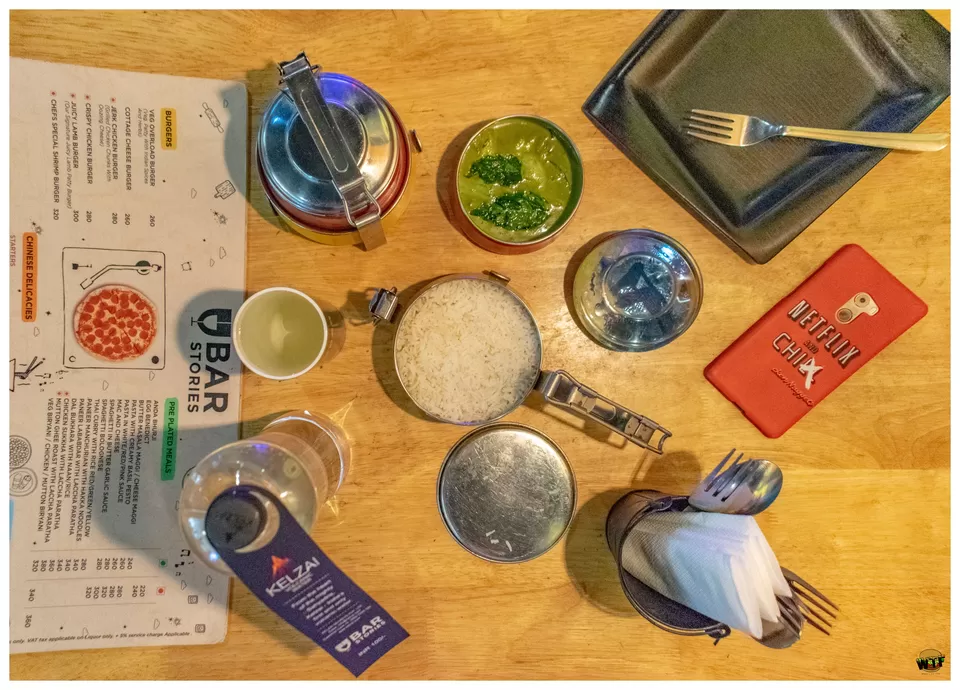 Pav Bhaji Fondue (280 INR):- Well Well Well, Hello There! Who doesn't like Pav Bhaji, I mean seriously who doesn't? Without having to said more about that or the Bhaji, I would really mention the fact that the Pav was thicker that I'd have expected and I don't know why the first thought that came to my mind was maybe they make it like that and After asking the Chef It turned out to be true. Tell me would you want to your Pav to be thick,.....(awkward silence).... I just realized how inappropriate that sounds :P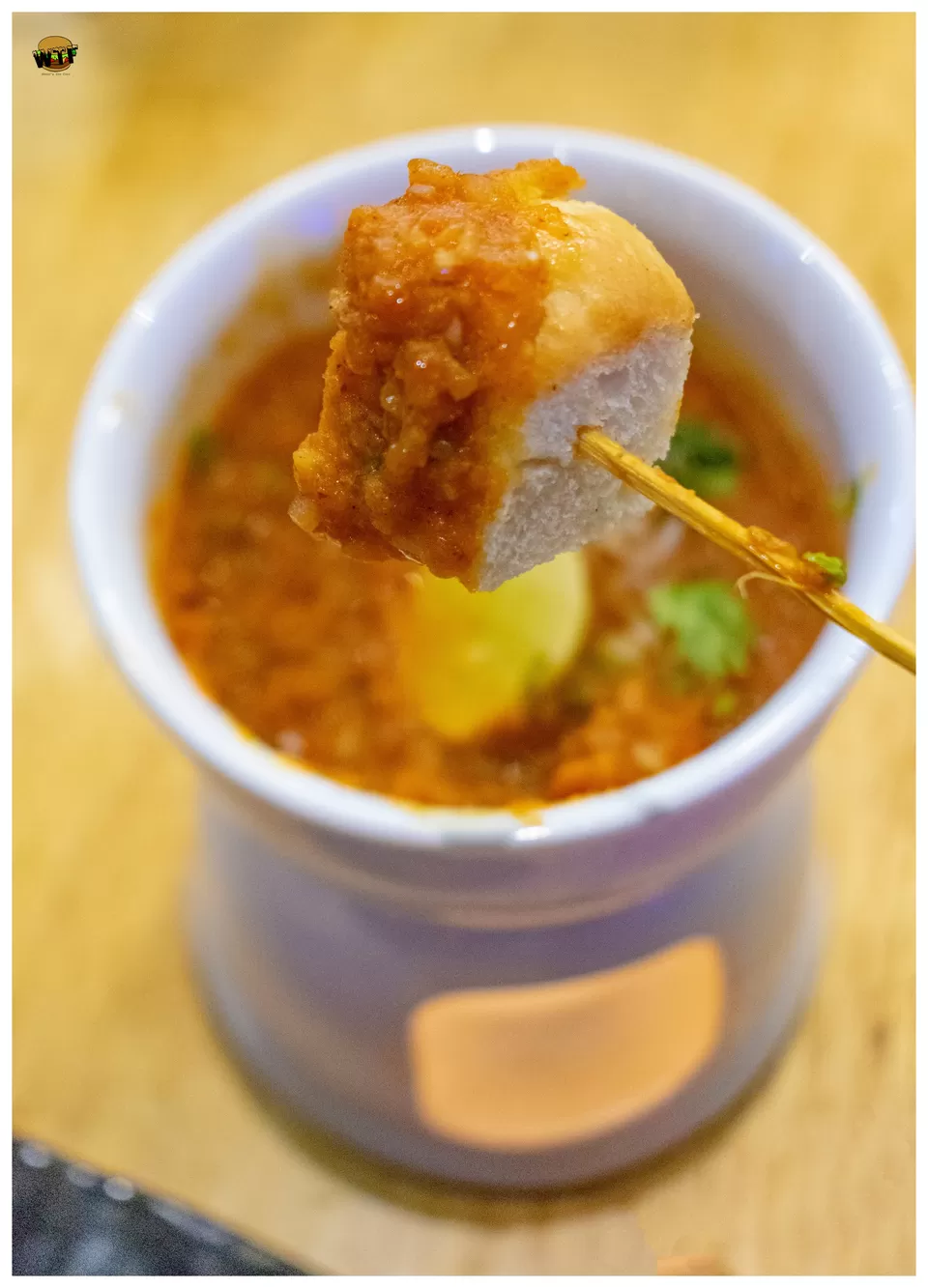 DESSERTS:-
Tiramisu Jar (240 INR):- Now that's a thing that doesn't need explanations or opinions. It's Tiramisu, a strong flavour of coffee out of a jar full of whipped cream, I had to finish it all my myself and I did. Come on, Coffee is like blood in my veins. Don't believe me? Ask @thesaucesstory or @tasteofmiles yourself!
Pan Shots:- The first few memories of Pune that I can never forget includes Pan, but that's yet another story so maybe next time. But, As the concept and the name were still were new to me, I'm glad that I tried on my hands on this one and I bet you should too.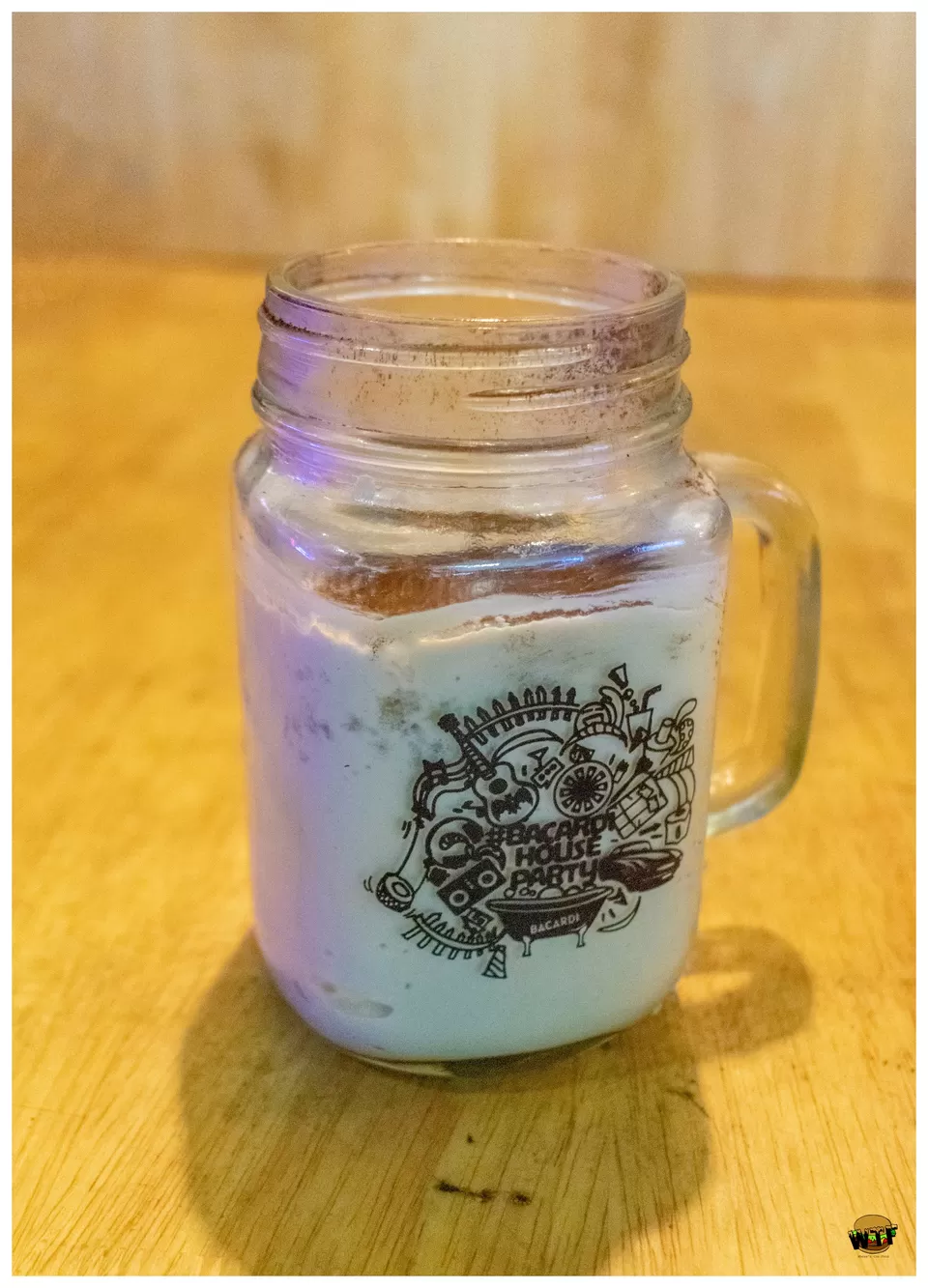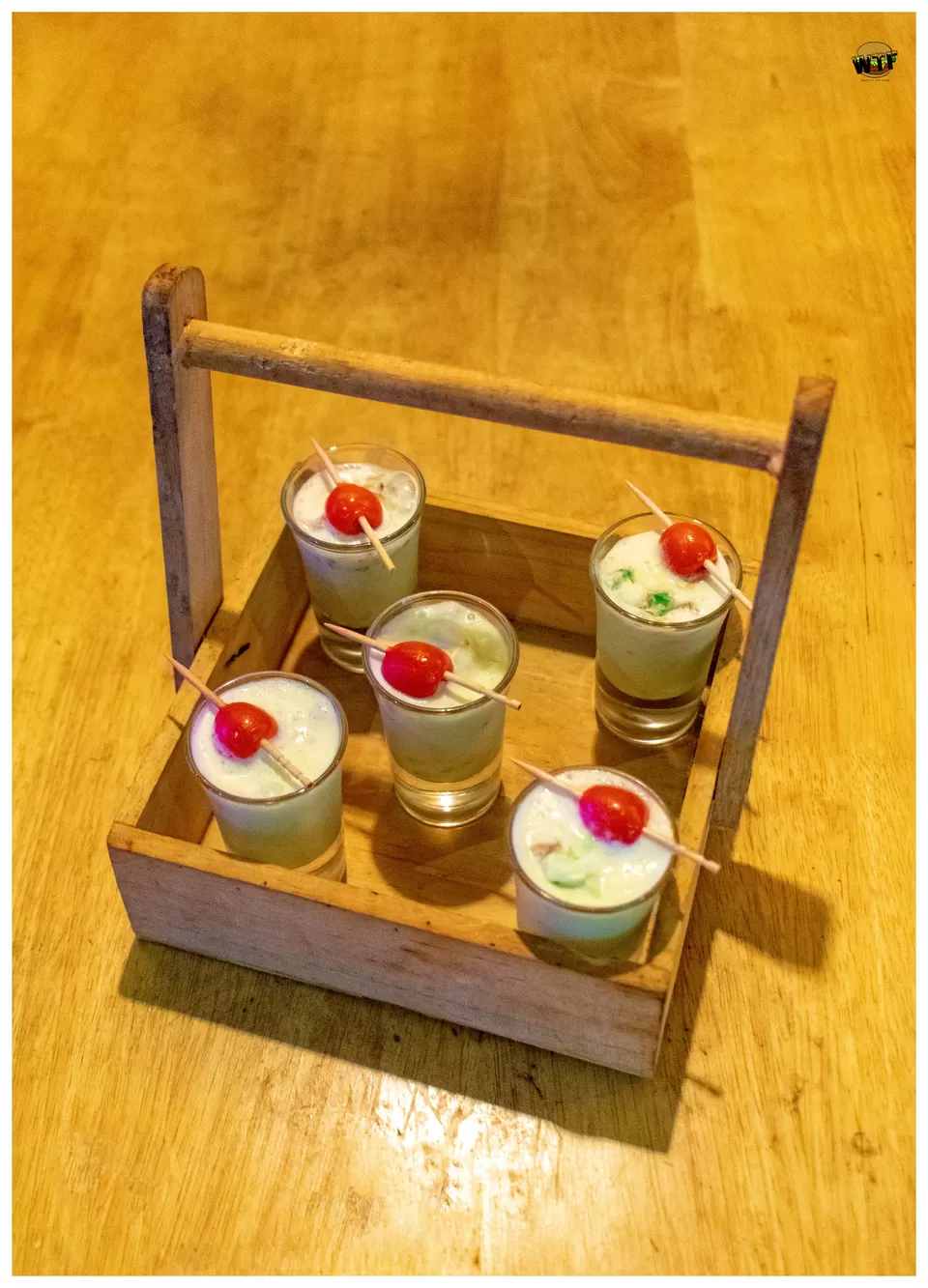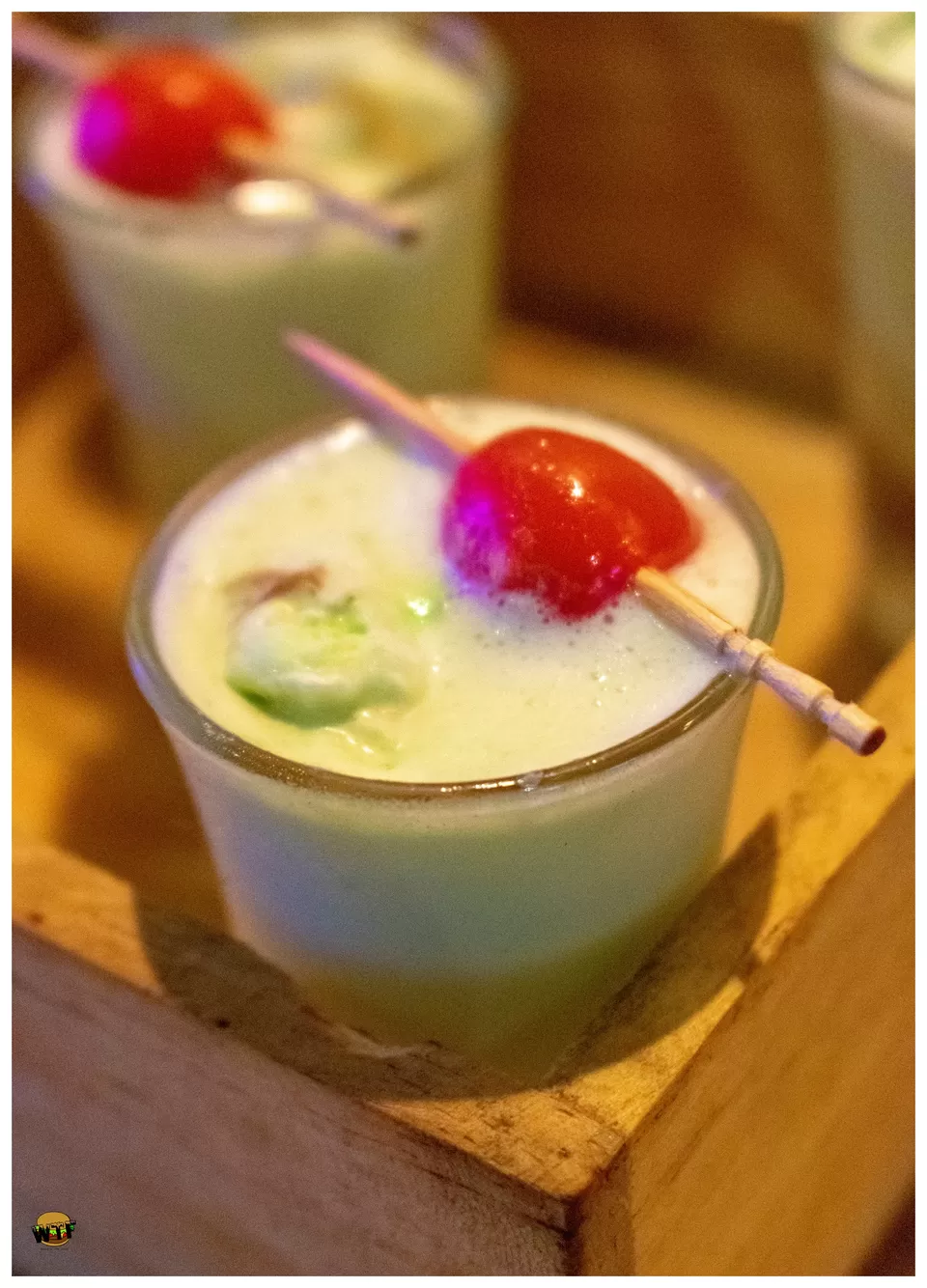 Chocolate Bomb (240 INR):- These were chocolate bombs filled with Ice-Cream. Next thing you know is, I remember the plate going empty in less in 5 minutes.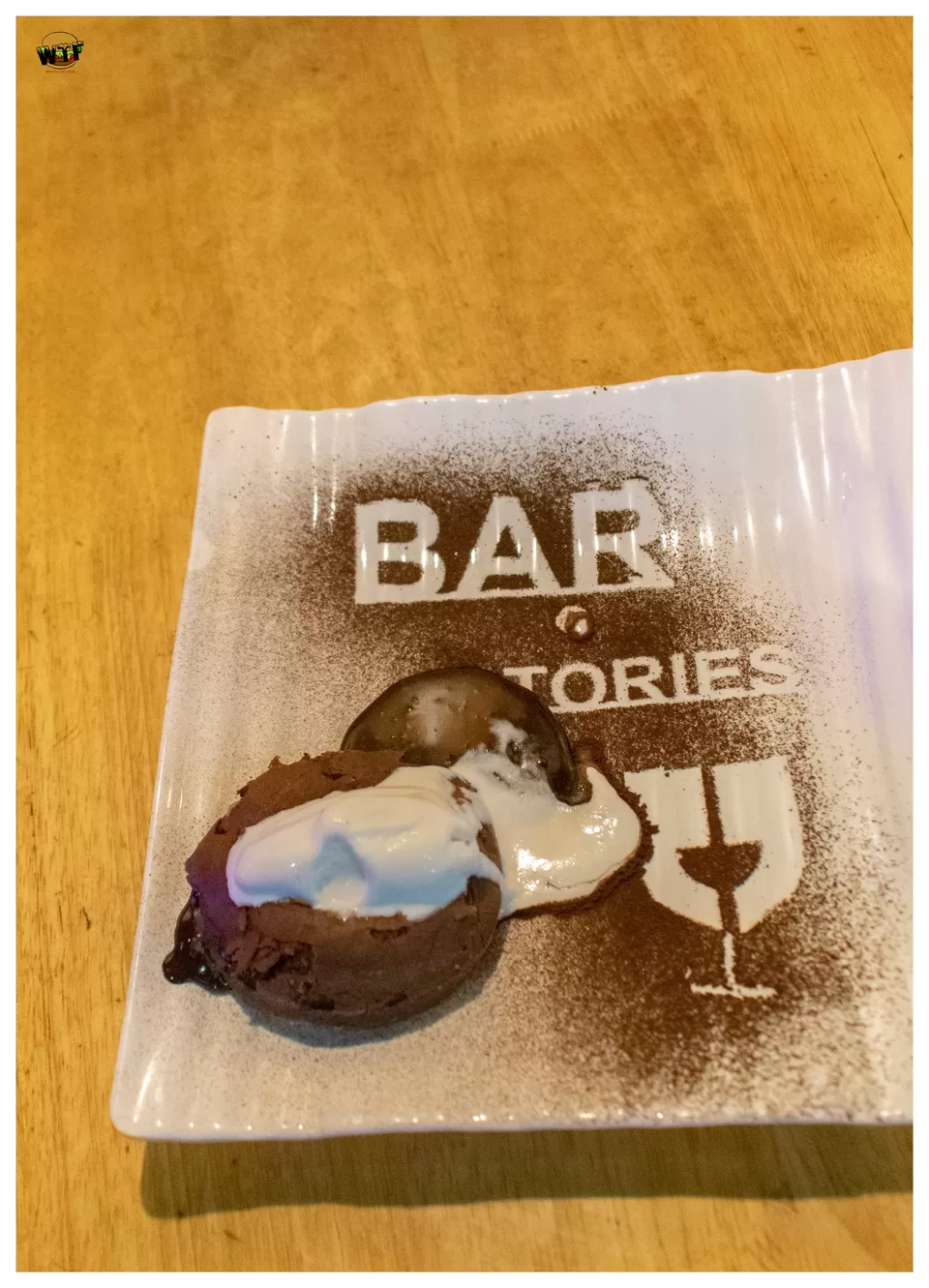 I am a hardcore Non-Veg lover and I'm not very proud of the fact that I was going Veg this day for some reason but I'm suprised that I did like everything on the table and I can't deny that. It's a fact that with this ongoing fight of Veg Bistros, Bars and Lounges might not be able to cope up, But Bar Stories is fairly a winner for me.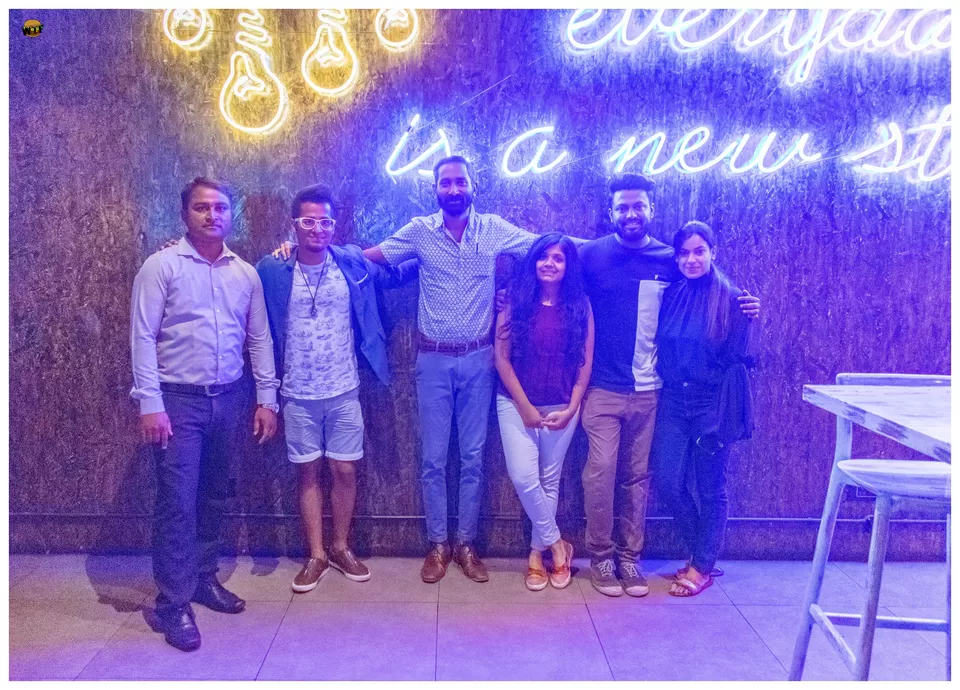 Thank You Sashsa Anand and Pomelo Social for extending the invite and Thank You Rahul Khandve and Team Bar Stories for hosting us.