Nomads don't like dry weekends..!! So we decided to create our own Ashtavinayak ride. So me and my friend Mr. Pranav Bhoir decided to visit our friends and relatives places for the Ganesh Festival creating a mini coastal ride. It was a combo of festival and a road trip across a coastal place near Mumbai.
We started early morning from "Mumbai Port" or "Bhaucha dhakka" to reach Rewas. Take a early boat of 8:30 am from here and never miss a"Puri Bhaji" at this place.
We started off for Rewas at 8:45 am. Early morning breeze and sunshine, clouds painting beautiful shades on the canvass of sky and plenty of boats at he port for fish trading. Mumbai never disappoints you in any manner. As we started off , we could click some good pictures offered by the wonderful climate of Mumbai.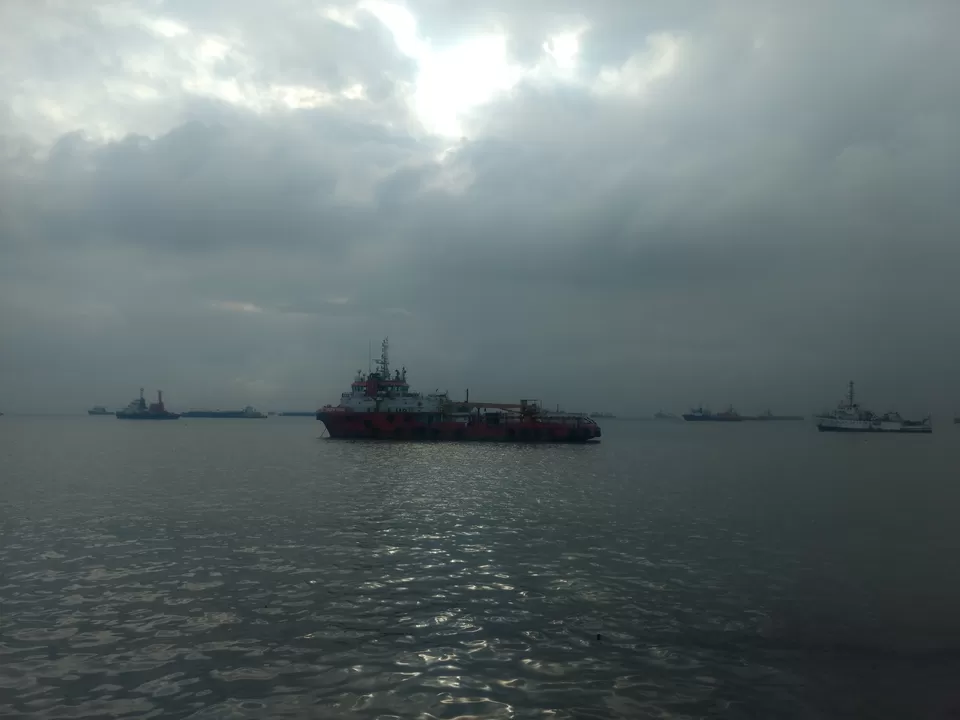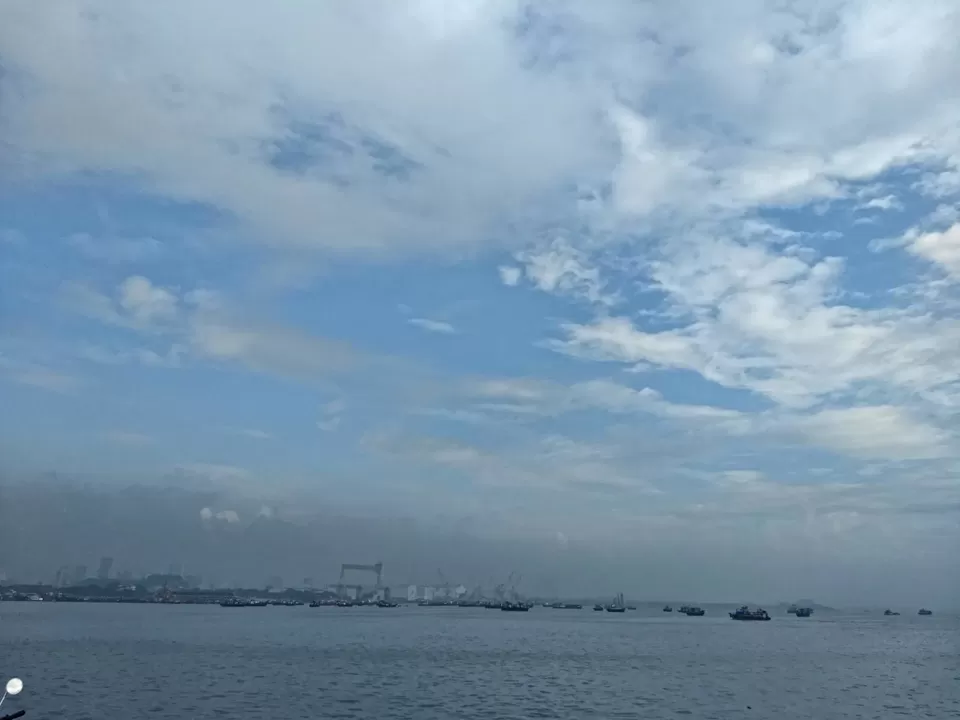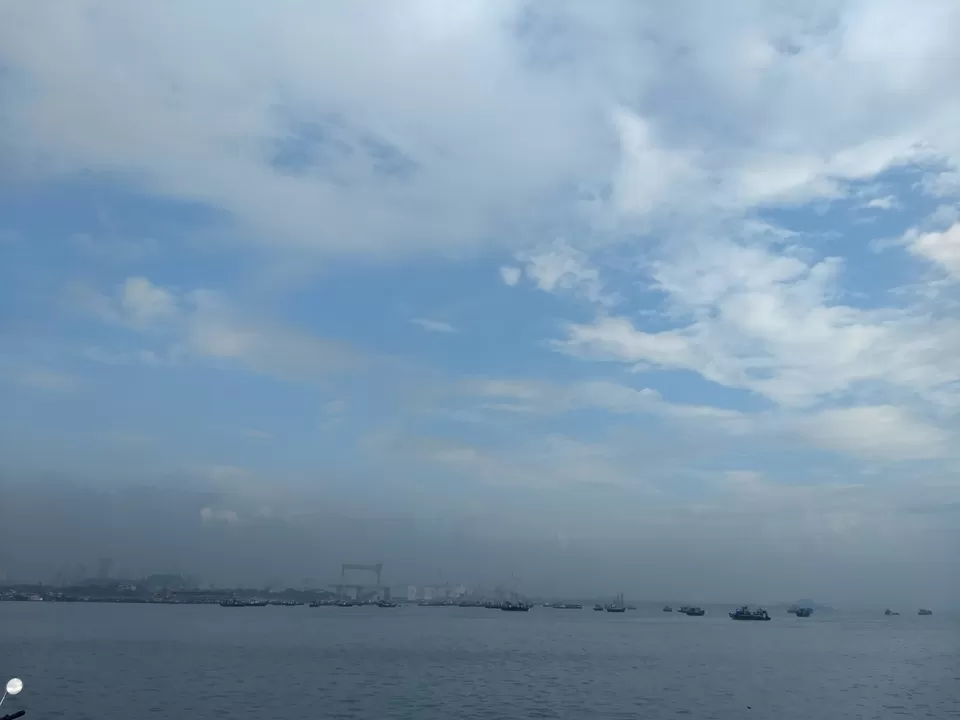 It takes nearly 1hr 45 mins to reach the Rewas port. But if the climate is cool you enjoy the boat ride. We reached Rewas around 10:30 am. And how could we miss clicking this wonderful picture of nature.
We took a short break of tea at Rewas, so that we can freshen ourselves up quickly. And then began our mini coastal ride. Men Machines and Mobile. You ride on the roads with the lovely machine to control and both are complimented by a mobile to get capture as a moment.
With Still the breeze cool and the climate with the early sunshine moment we started off toward Hashiware. A coastal village in the Alibaug District of Maharashtra where you can find the people doing fish farming. With wonderful houses built across the coastal line, Mangroves covering the periphery of this line you can find the coolness in this area.
We visited at one of our friend's place in Hashiware. Had a wonderful breakfast offered by my friend's mother. We were touched by their hospitality. We then left for Mankule at another relative of my rider friend Pranav.
Ganesh festival is celebrated with sheer enthusiasm in this state of Maharashtra and visiting at friends place and relatives for this festivals creates a different bond between people. When i visited this coastal place I could see the bond in the people. Festivals reduces the distance between people I must say. I was witnessing this bond for the first time in my life. From Mankule we left for Kandale village 30 kms away from Mankule.
After riding fro nearly 13 kms from Mankule, my friend took me to some untouched places by me. I came across one of the calm place (At that time) where i could find some peace. The "Teenvira dam". I cannot express i it words but visit this place when less crowded and it will not disappoint you for sure.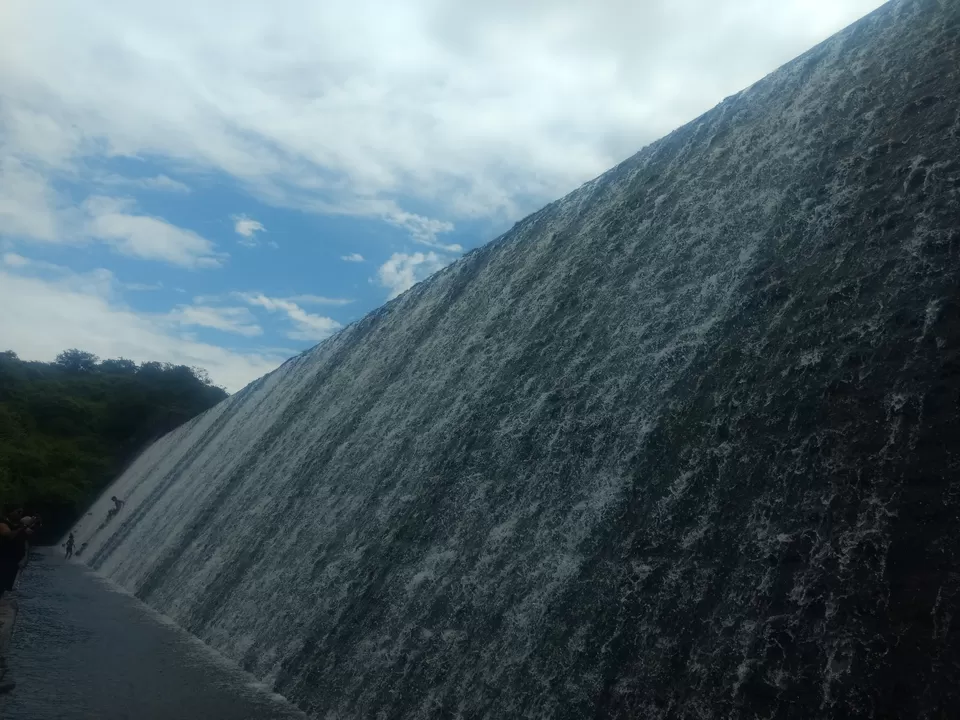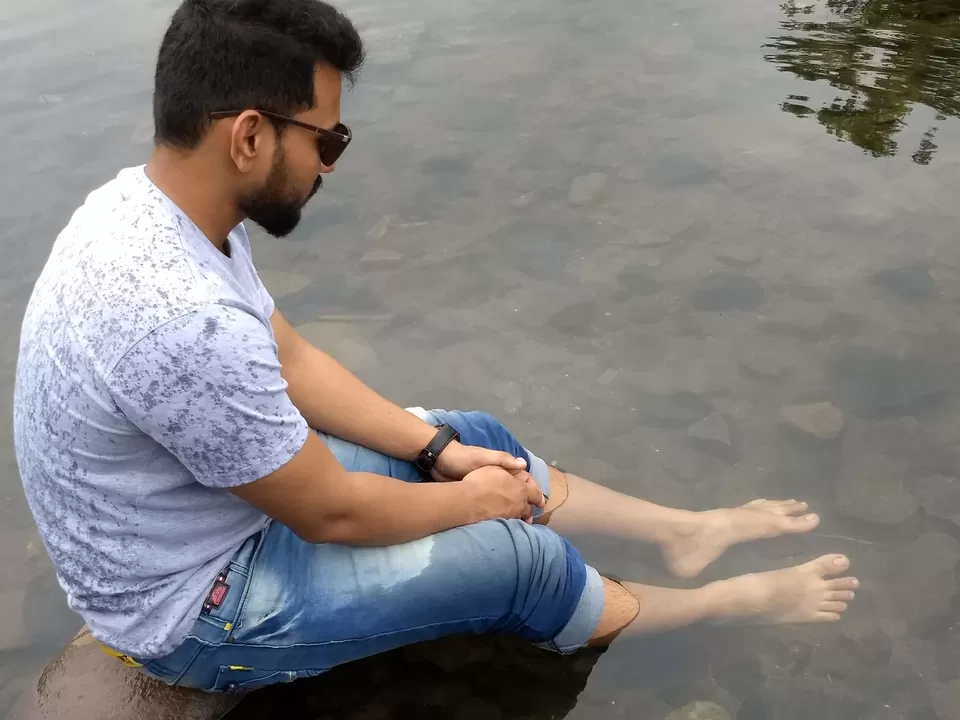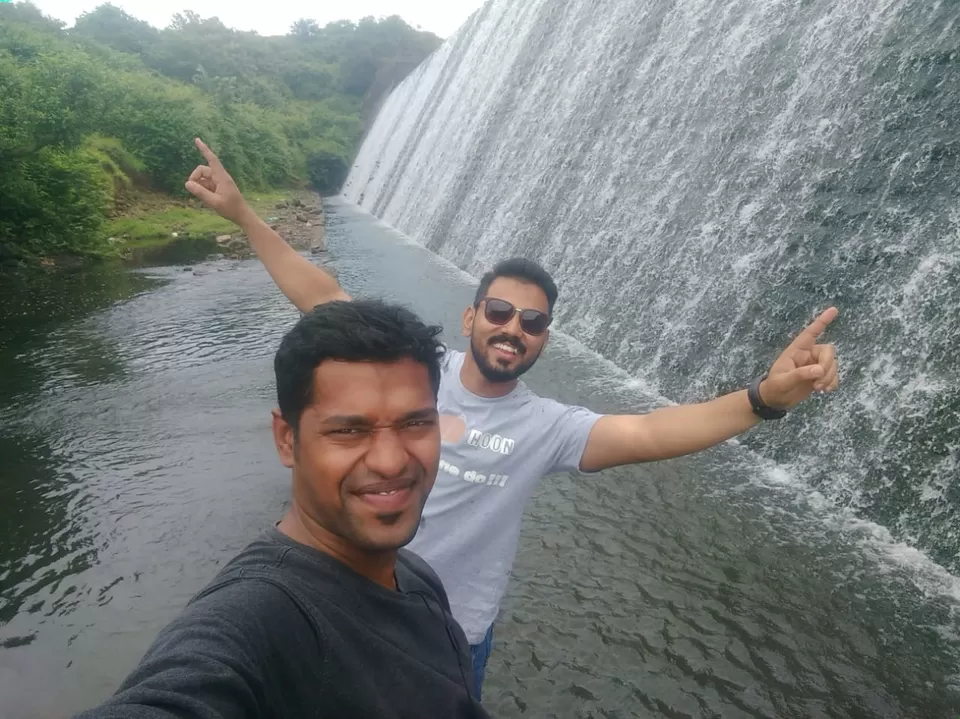 We had a peace of mind at this place and then left for our next destination. But AFter riding for just 2 kms we came across a whintage place called D.Samson cold drinks. It has been 80 years since its inception the D. Samnson soda cold drinks has survived. This is a place from where the famous "Goti Soda" originated.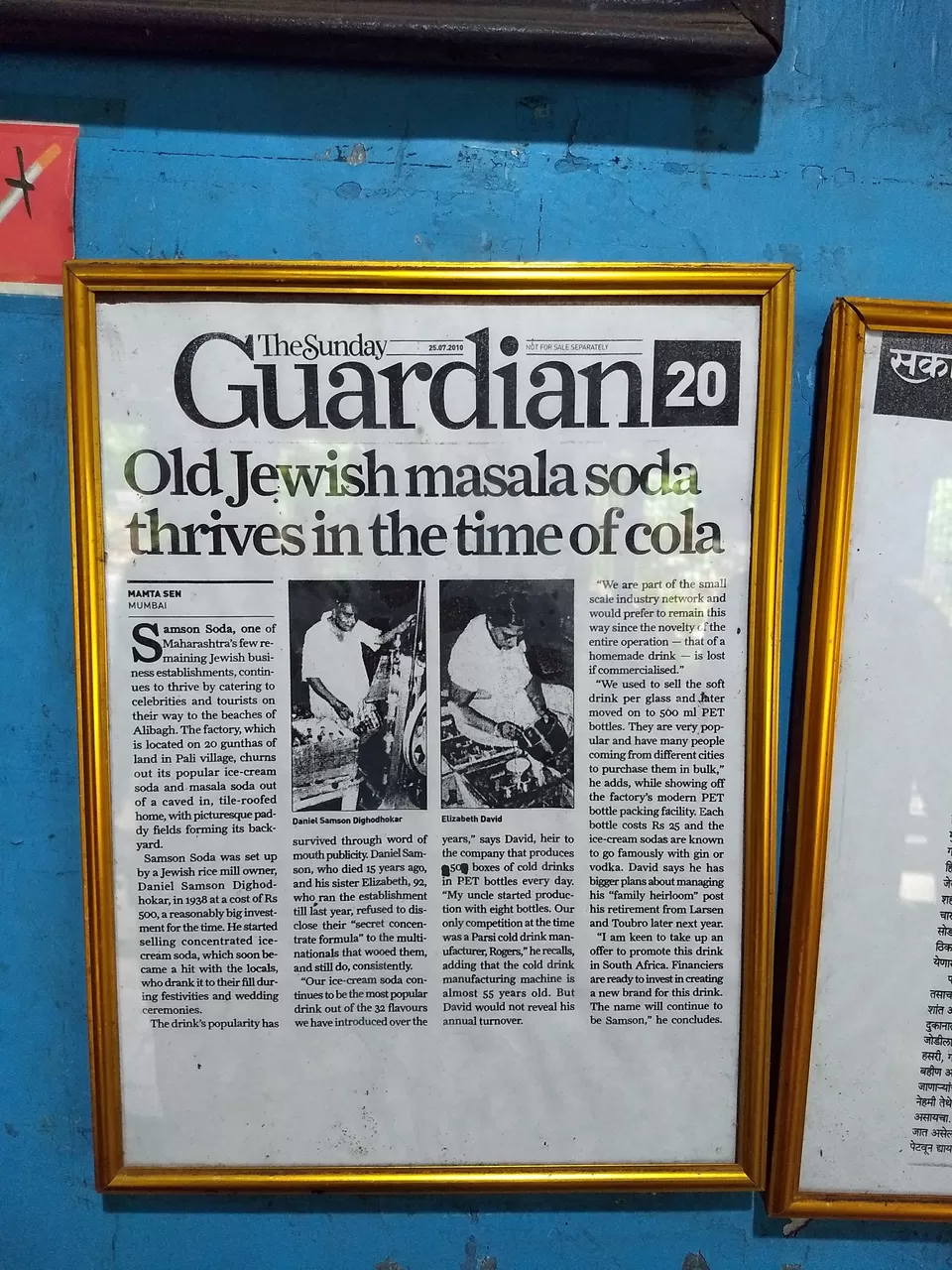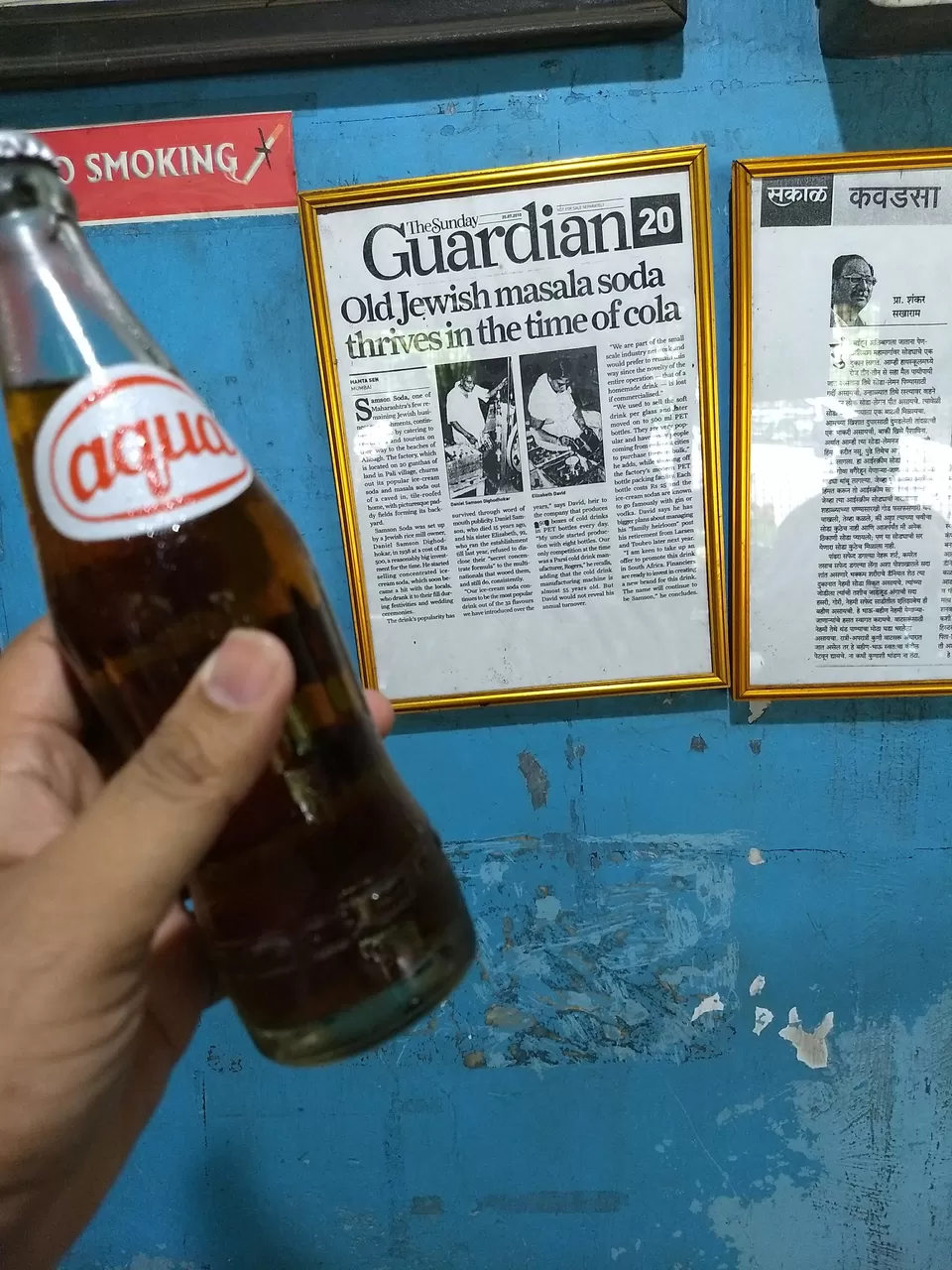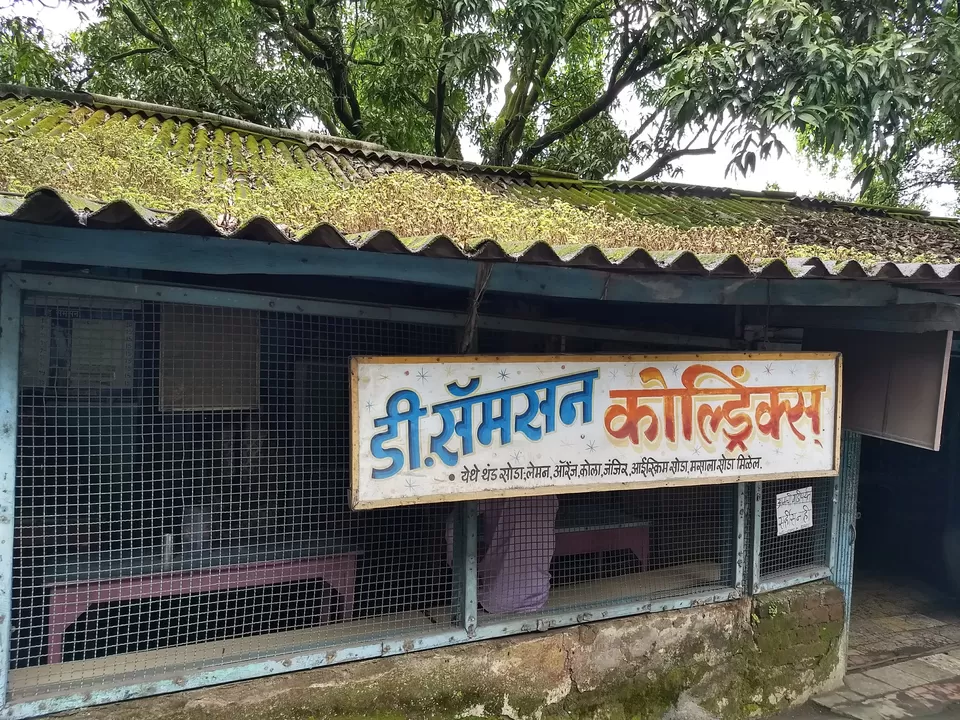 Till now we visited 4 our our friends. 4 were ye to be visited. We reached Mankule at our friend's place where we were served with wonderful lunch by his mother. This hospitality would have been even more lavishly coastal has it not been a Ganesh festival. In India we don not serve non-vegetarian food in festivals. We visited one more friends who stayed near by. Now it was hot in the afternoon so we decided to rest for a while. But resting for a while for us means visiting few more backyard places. So there was a small pond in the backyard of this village. A hot afternoon with a cool small pond and few more pictures. That's all we want when we ride.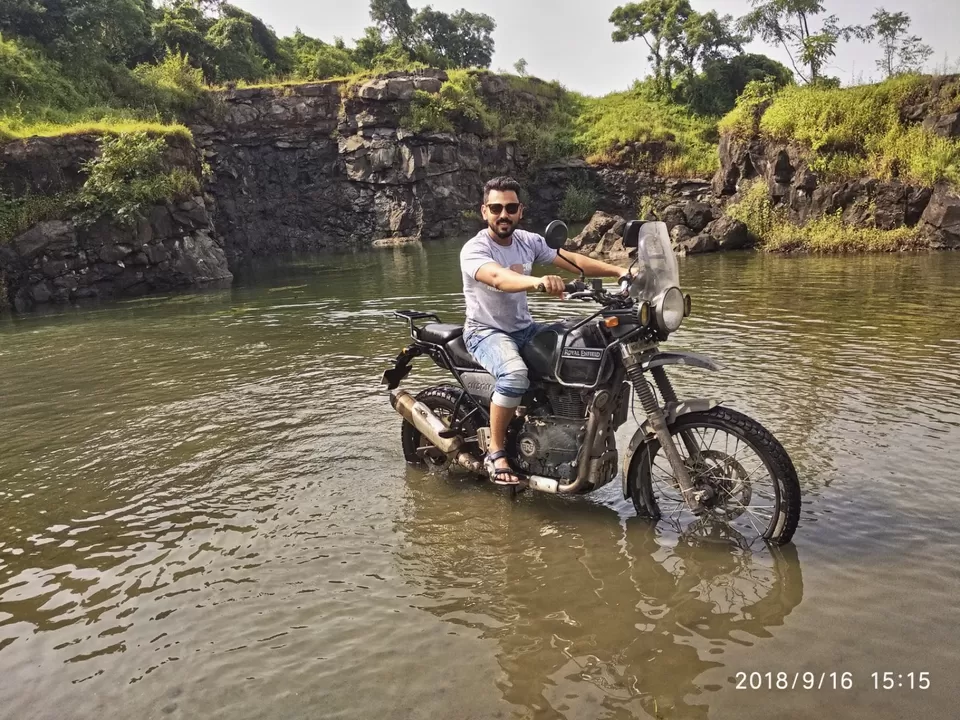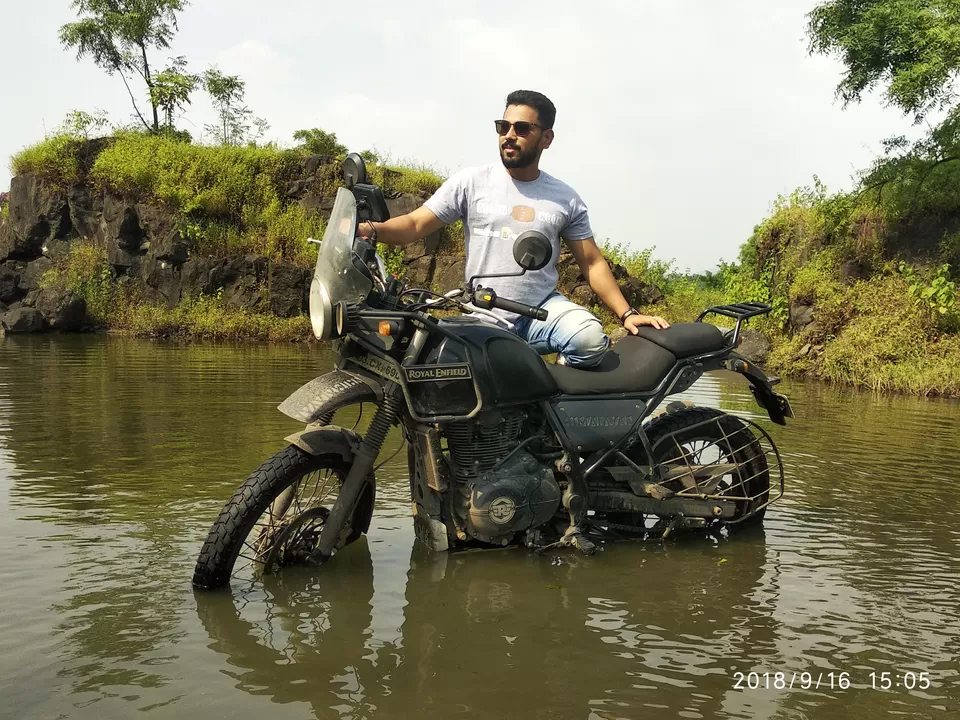 There was also a small lake which belongs to this village. I loved this way of working of a Gram Panchayat who gives this lake on lease to whomsoever wants it for 2 years. And people do fish farming in this lake which earns them a good amount. This lake is built with tress around it which provides cool shades. Peace !!!!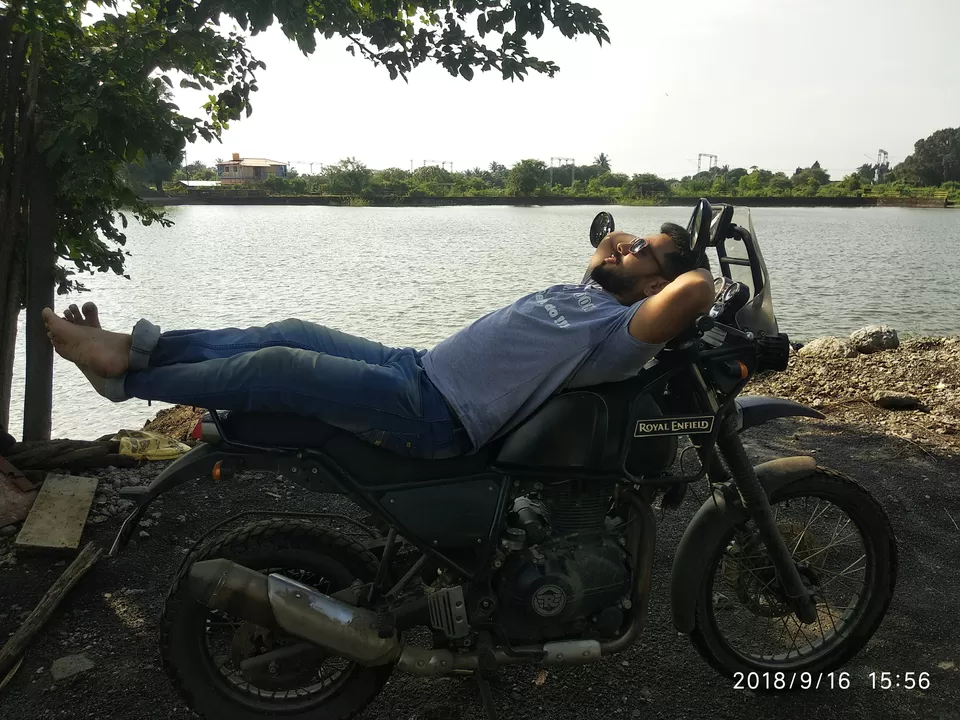 We left this place once the sun showed some signs of settling down. Our next destination was Washi village in Pen. We visited our friend's place there and had a cup of tea, then left for Rasayni near Panvel. And the from Rasayni we reached Chembur around 10 pm as we had to face the terrible traffic of Mumbai which no one can escape. And in this way we completed our Mini Coastal ride or we can say our "Personal Ashtavinayak" ride.
And I would like to end this on one quote which truely is real " We travel not to escape life, but life not to escape us". Some rides give you what you search for. Peace. Calm, Freshness .. whatever may be the reason to do it, When in doubt..RIDE!!!.