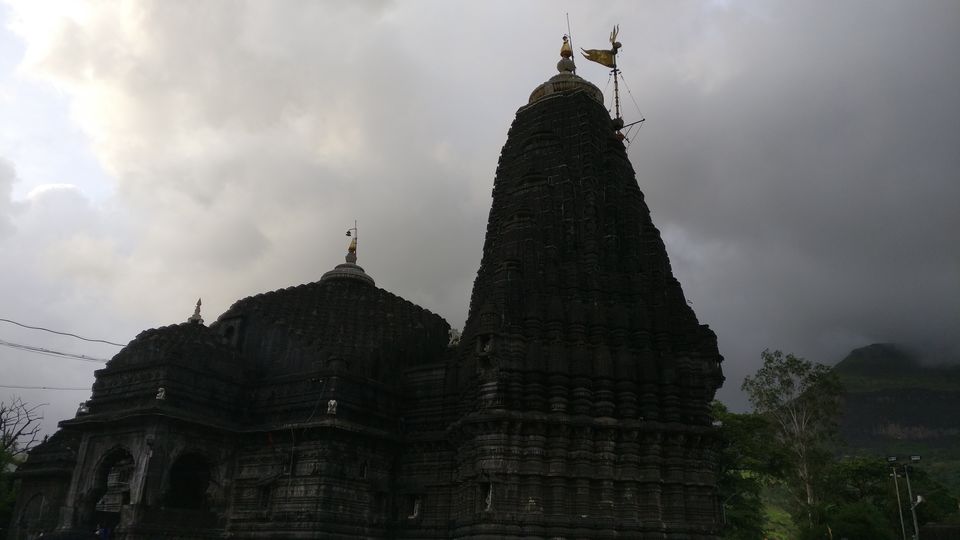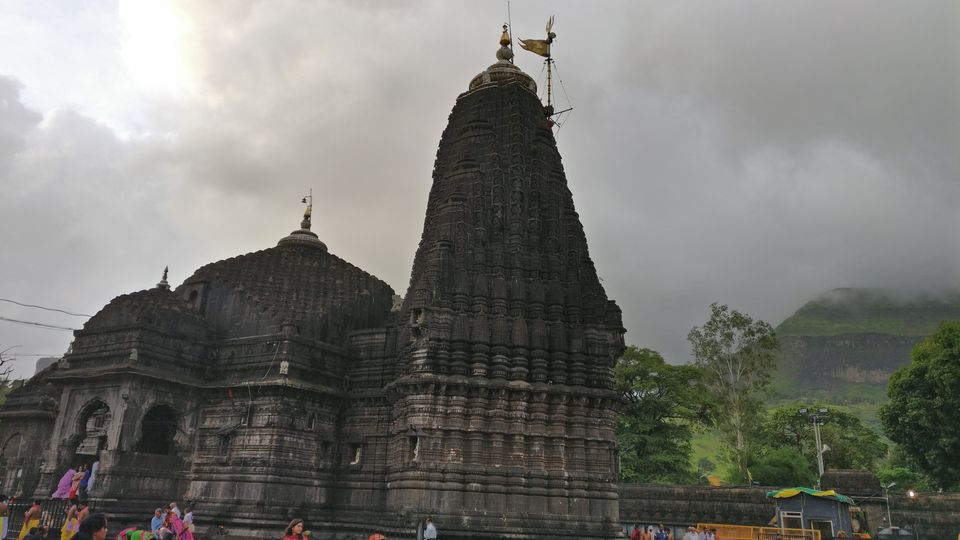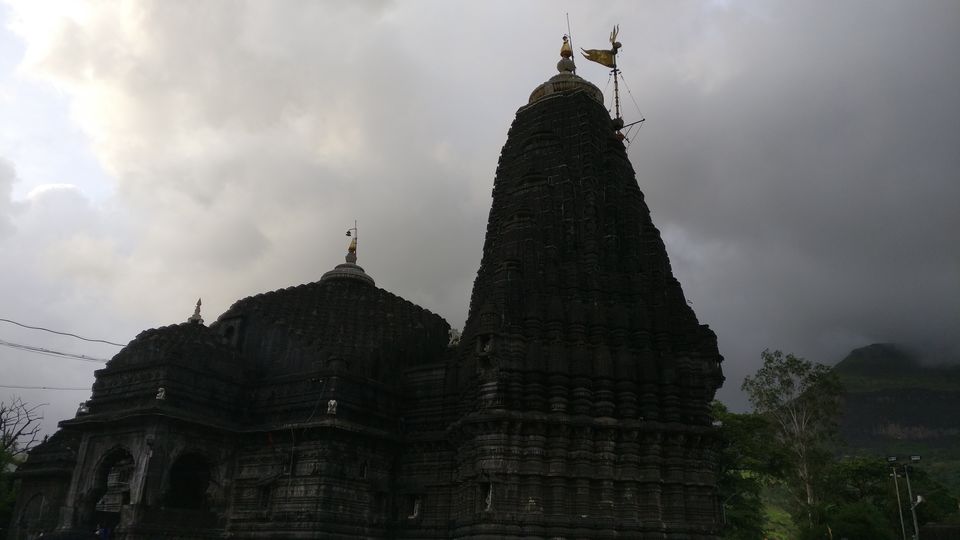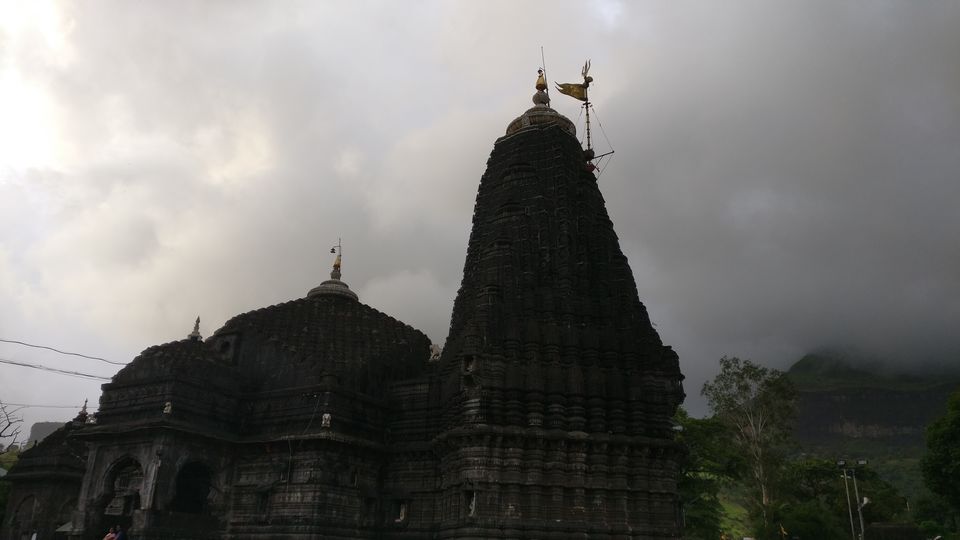 Pune is beautiful in monsoons; everything is fresh like a dew drop and greenery all around, surrounded by sahaydari hill ranges it doesn't feel like you live in a city. Pune isn't just the city of concrete jungles, it has somehow maintained its old world charm. The not too far drive from city takes one to beautiful places. There are a lot of places nearby which make for a beautiful monsoon drive.
One such drive took me to the ancient jyotirlingas of shiva – Trimbakeshwar and Bhimashankar.
Trimbakeshwar - Located in a picturesque nasik city surrounded by sahaydari ranges , this is a beautiful ancient temple and one of the 12 jyotirlingas of shiva. Temple is surrounded by three hills – Brahmagiri, Nilgiri and Kalagiri which give it a majestic look. Trimbakeshwar temple was built by third Pehwa balaji bajirao in 1740-1761.
The temple architecture has been designed with such precision that it's difficult to imagine it being more than 200 years old. There are numerous carvings on temple and there is a perfect symmetry in each design.
Situated just 240 kms from Pune, it is not just a temple that is beautiful but the drive to place is very refreshing. With beautiful smooth roads and paddy fields alongside it offers a great escape from the city. Just 30 kms from Trimbakeshwar is Sula vineyards which is famous worldwide for its fresh wines so once you have taken the blessings of lord shiva make sure you go to sula and take the wine tasting tour as well.
Places to stay - A night stay is recommended either in Trimbakeshwar or in sula so that you don't tire yourself much. The best thing about a pilgrimage location is that you can get accommodation and good food at a really economic price. I stayed in Gajanan asharam which is at a 5 min walking distance from temple and has been beautifully made. The dorm room can be obtained for as low as 300 and a private room is available only for 700 and a good hygienic food is provided in the ashram premises itself. The room and stay was very clean and hygienic. The ashram campus is huge and so green and beautiful that it doesn't feel like an ashram stay.
Connectivity - Since it's a pilgrimage site so the connectivity to a place is really good. Plenty of government and private buses travel between Pune and Trimbakeshwar. There are train options available as well. On an average, Pune to Trimbakeshwar travel time is 3 hours.
The place is a charm for both travellers and photographers, with hills in the background and ancient temple architecture in foreground it makes for beautiful scenery.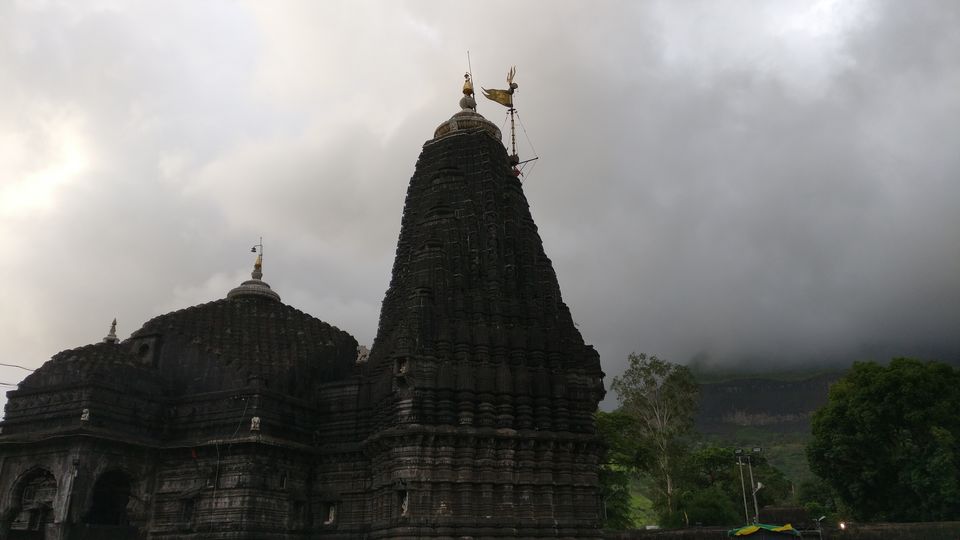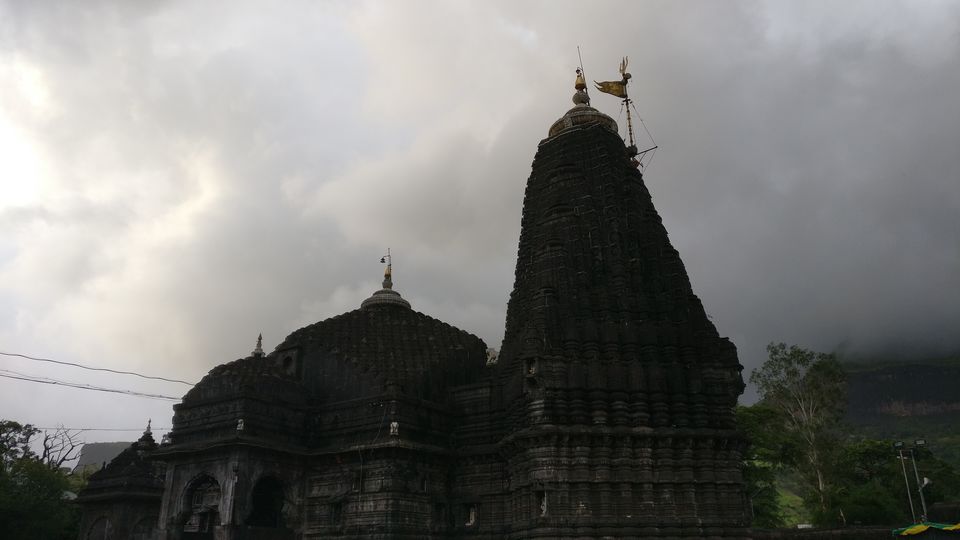 View during the journey to Trimbakeshwar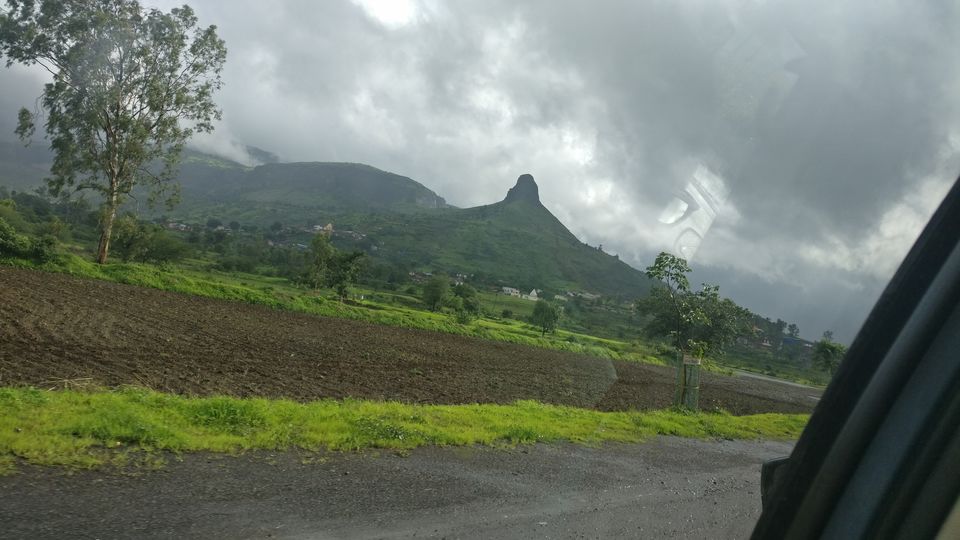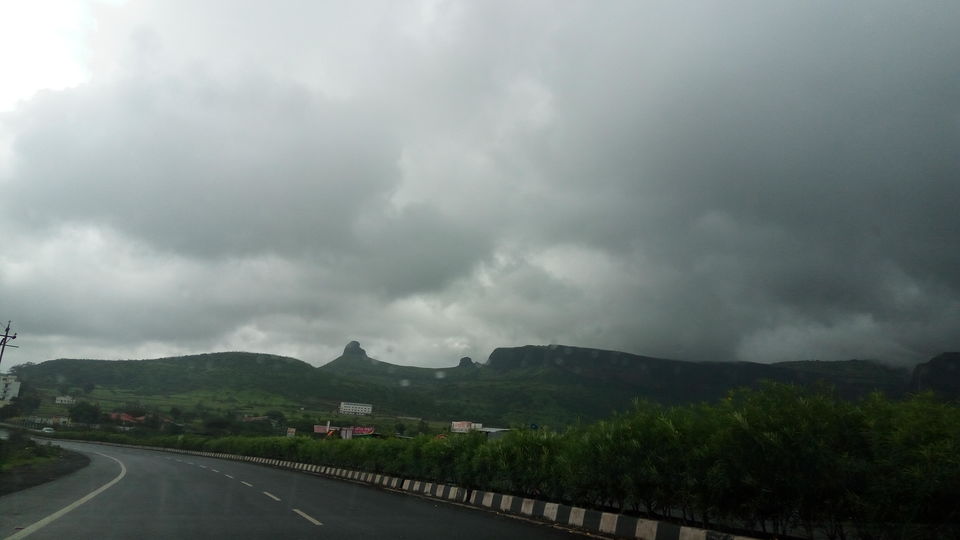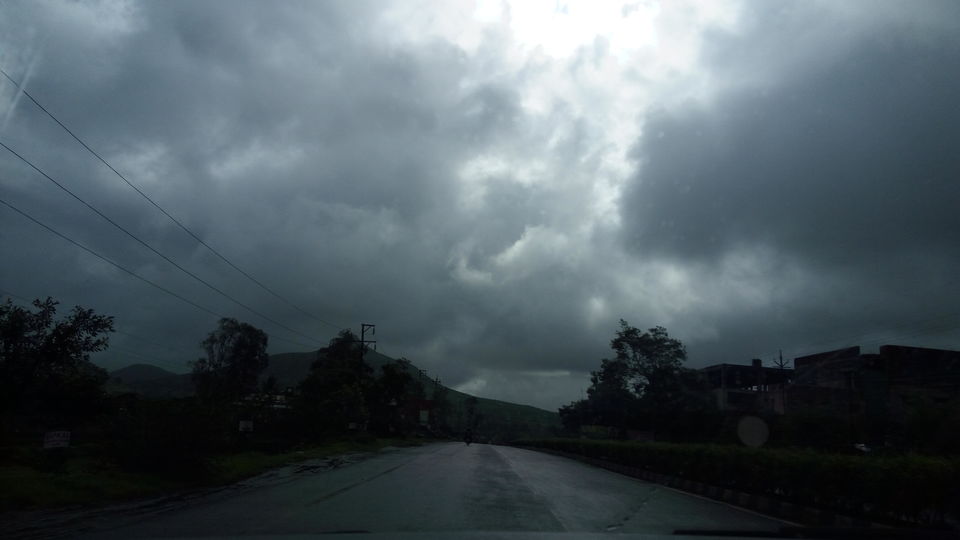 Bhimashankar – it is at 100km distance from Pune and just a day's drive, can be done easily. While returning from Trimbakeshwar we took a small detour and visited Bhimashankar as well. I loved the drive of Bhimashanker, it was the one of the most beautiful drive that i took. The small villages situated on the bank of a river and surrounded by hills reminded me of himachal. So much greenery with rice fields around, one sure won't regret taking this drive.
In-fact, to be honest i wanted to visit this place only to take this beautiful journey but seeing such ancient temple and one of the 12 jyotirlingas was a cherry on the cake. Since the temple was getting renovated so i couldn't see the architecture much. But i enquired and got to know that the Bhimashankar jyotirlinga is situated on the peak of Dakini in the mountain range of Sahaydari so this too is a treat to the eyes.
There are not many stay options nearby and it is advisable to do day's visit to Bimashankar rather than a night stay.
Things to keep in mind while visiting Trimbakeshwar and Bhimashankar:
• Take Shiva's blessings
• Admire the beauty of ancient architecture surrounded by mesmerising scenery
• Drive slow and cherish the beautiful scenery
• Go in monsoons
• Avoid going on Mondays cos it's Shiva's day so would be difficult to escape from crowd
• And lastly, be thankful to Shiva for everything :)
View during the journey to Bhimashankar: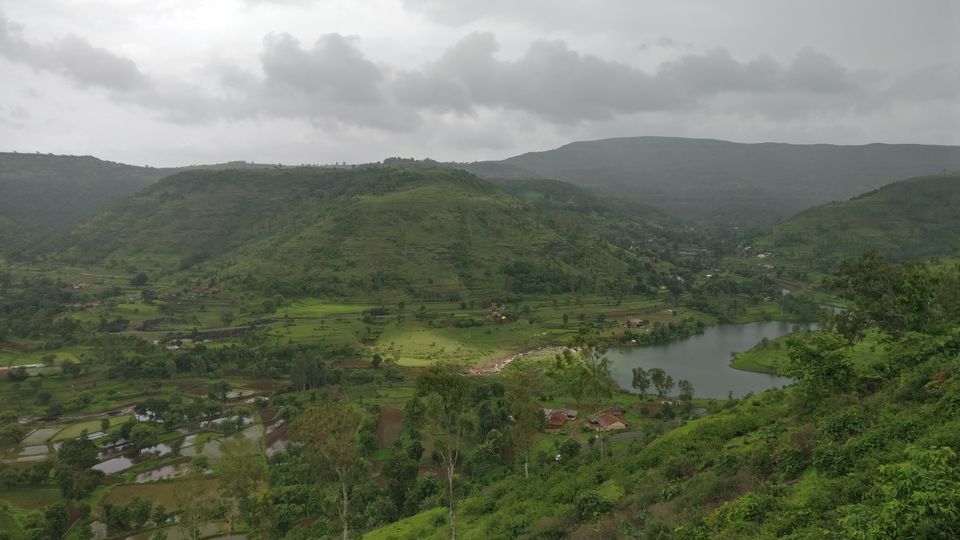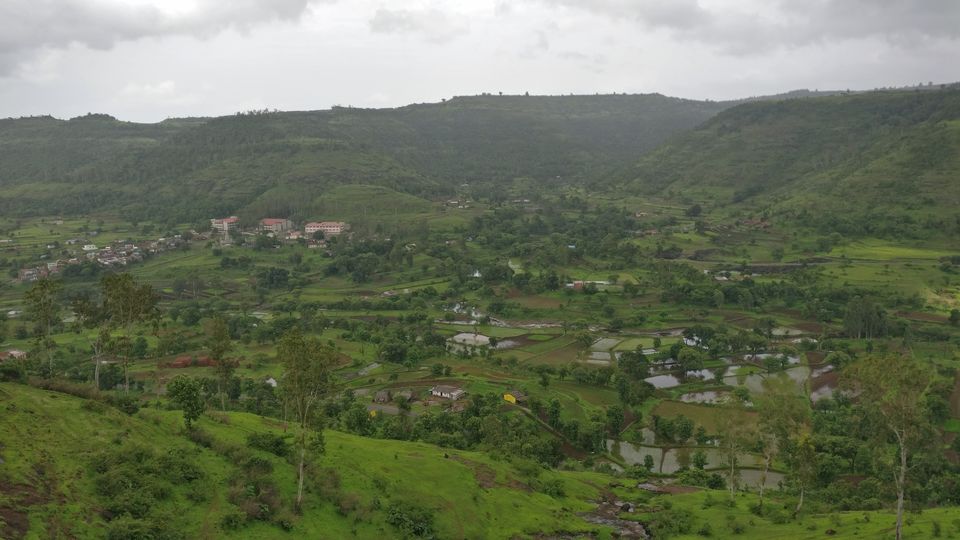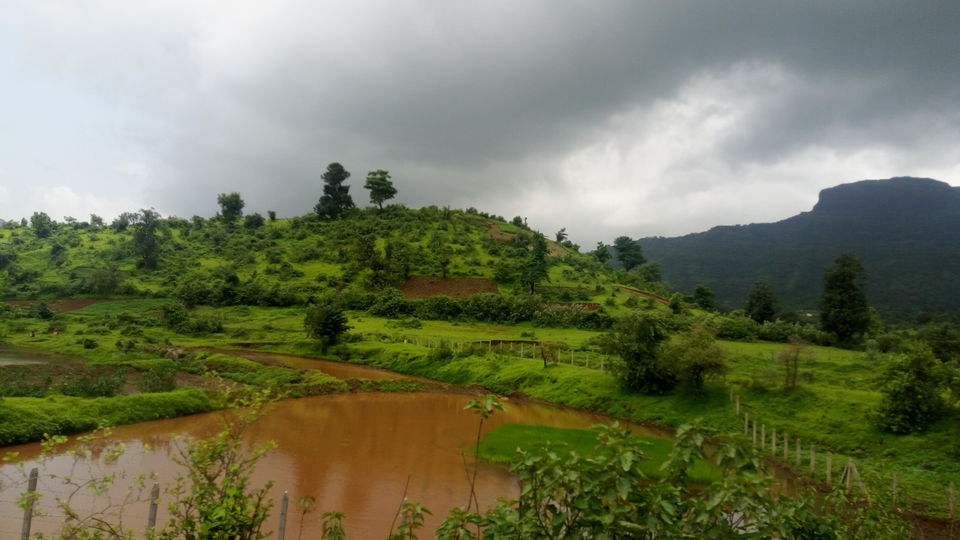 Hope you enjoyed reading this :)