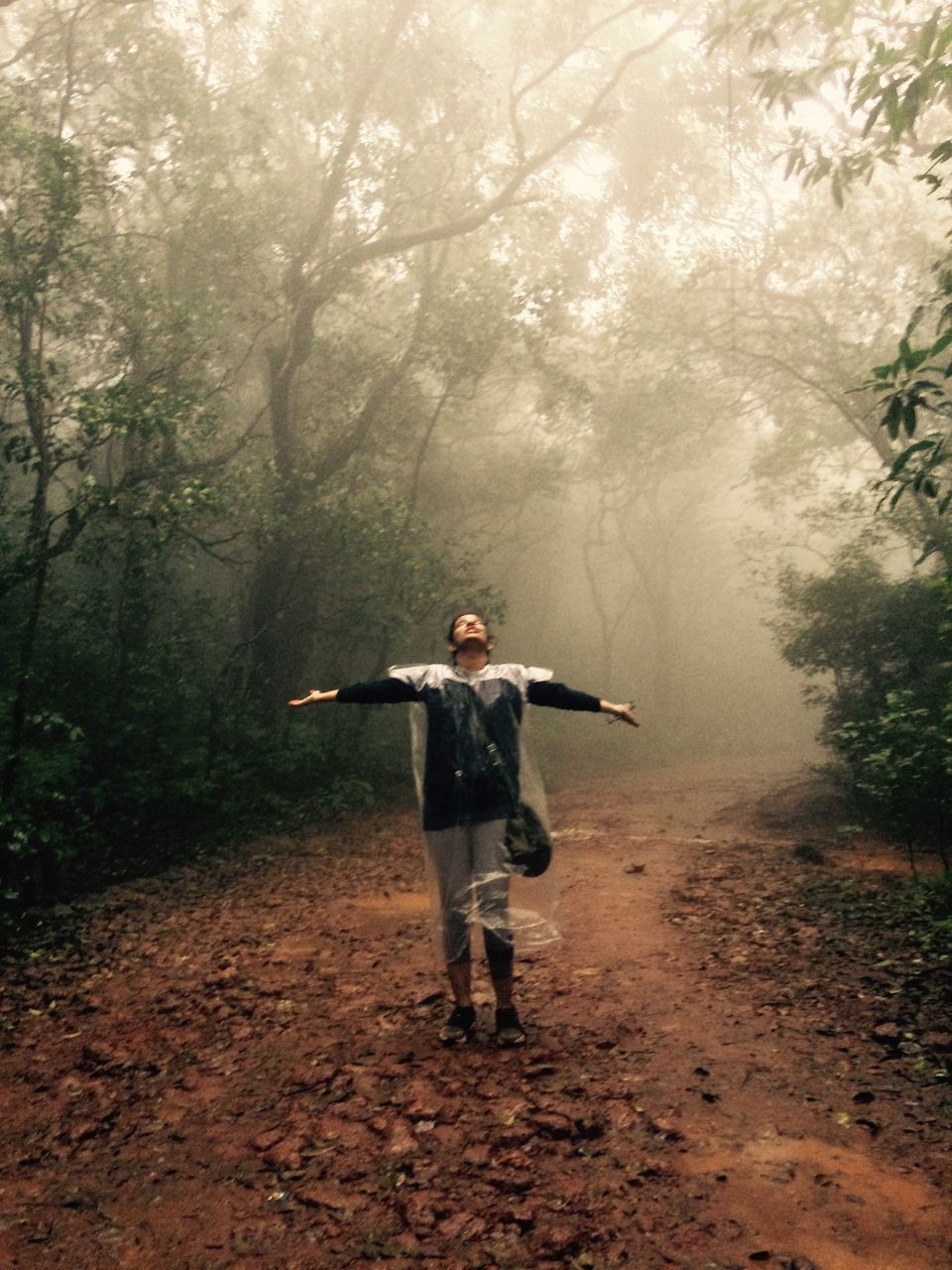 You may have already heard 100 times how beautiful Western Ghats are; you might think why we need another post on it. But trust me even if we write 100 more times , the beauty explained will still be a new perspective, a fresh insight, a new experience or a thrilling adventure that need to be rewritten.
It started with the travel bug in my feet started to itch and without any second thoughts opted for a weekend Matheran Trip.
Four of my friends joined along with another group of enthusiastic trekkers from Hyderabad.
The journey was as much fun as beautiful it is. We played most of the time in the train. We reached Karjat station by Saturday morning 11.30 AM. We entered the Western Ghats range passing Pune, Lonavala, Karjat stations. The tiny waterfalls we passed through out and the rain, and went under almost 18 tunnels, is a spectacular emotion that each and everyone has to experience themselves.
After reaching Karjat we took a local metro to Neral and from Neral, we hired a tempo to reach Matheran Start point or station point. Before we started out trek, we bought the plastic transparent raincoats that had cost us of 50 bucks each and a hat of 40 bucks. These won't stop us from getting wet but it helped us not getting drenched too much.
It's a 7 to 8 km walk from start point to Matheran village. There are multiple ways to reach to the village either you can take a horse, toy train, walk along side of rail tracks, or trek from Ambewadi village.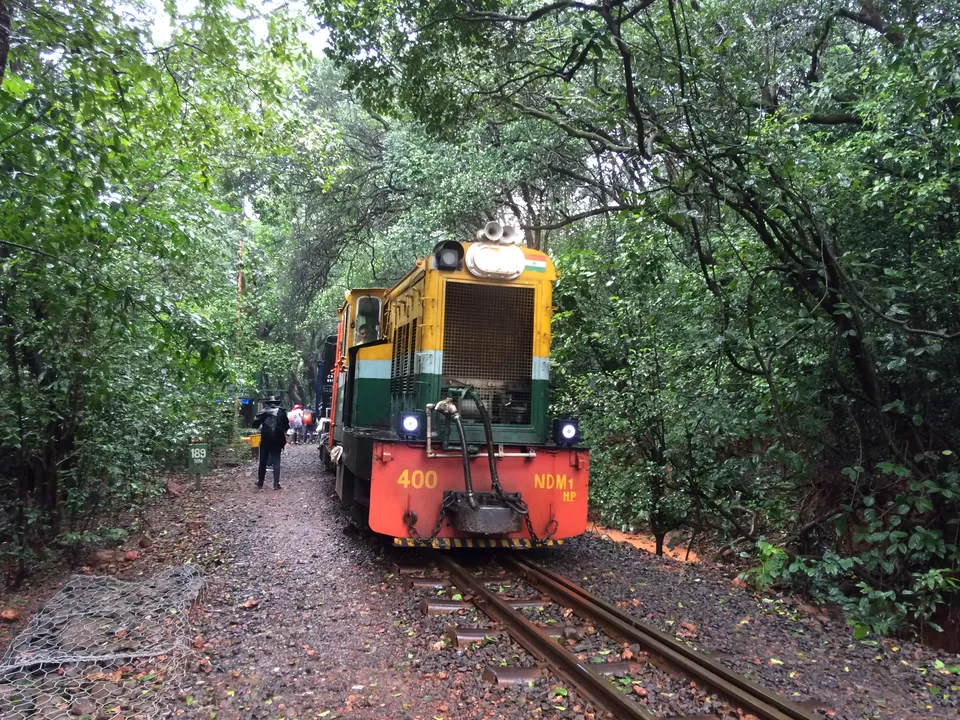 I usually prefer and also opted for Walk, due to the limitations of my non athletic body throw and also as am totally against using animals as transport. We walked through the beautiful, yet path full of stones, mud water and with breathtaking views.
We reached Matheran Village after 2 hour walk. Matheran is a small village with zero plastic usage having a small market center, surrounded with some hill points, waterfalls and many small hotels. After freshening up in a small home stay, we hiked to lake point view the weather is so beautiful with rain falling on our faces like a spray.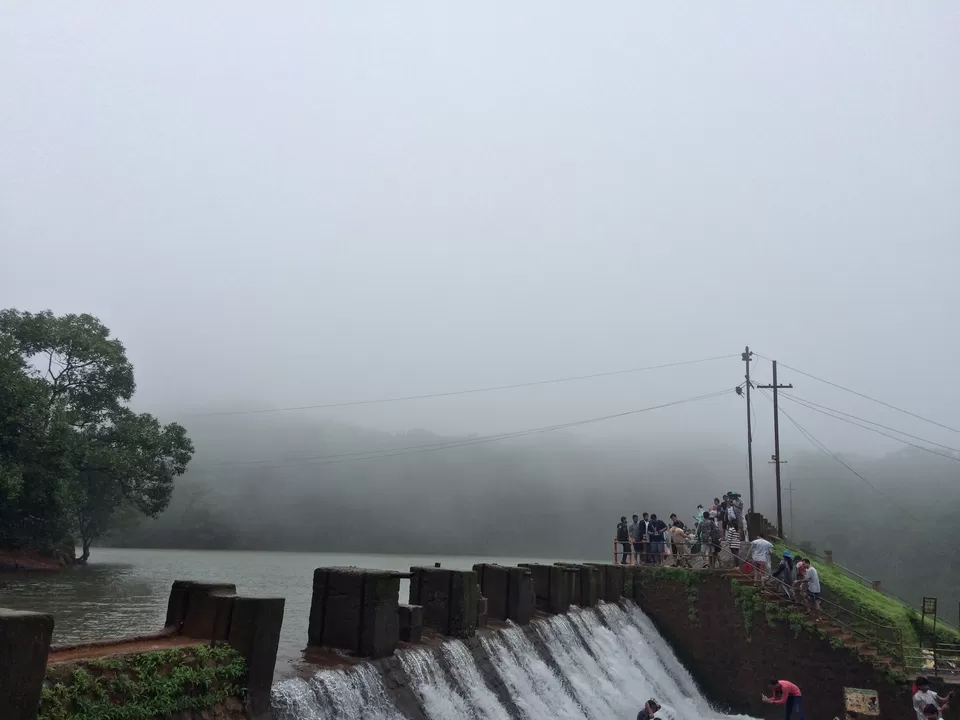 After considerable amount of spending time here we moved to Lord Point nearby and the mud is knee deep and it's like edge of the cliff and next to us is a waterfall. But due to security constraints, police made us leave saying that is not safe at the current moment. So we left back and walked around another 2 km's towards Louisa point.
The path to Louisa point is steps having leaves grown from the edges, it was picturesque. The moment we reached the point it's like we are in par with clouds , we couldn't see anything down as there is too much air( I lost my hat because of the strong winds), and we started to get glimpses of the village below us when the clouds started to part .It was just beyond words.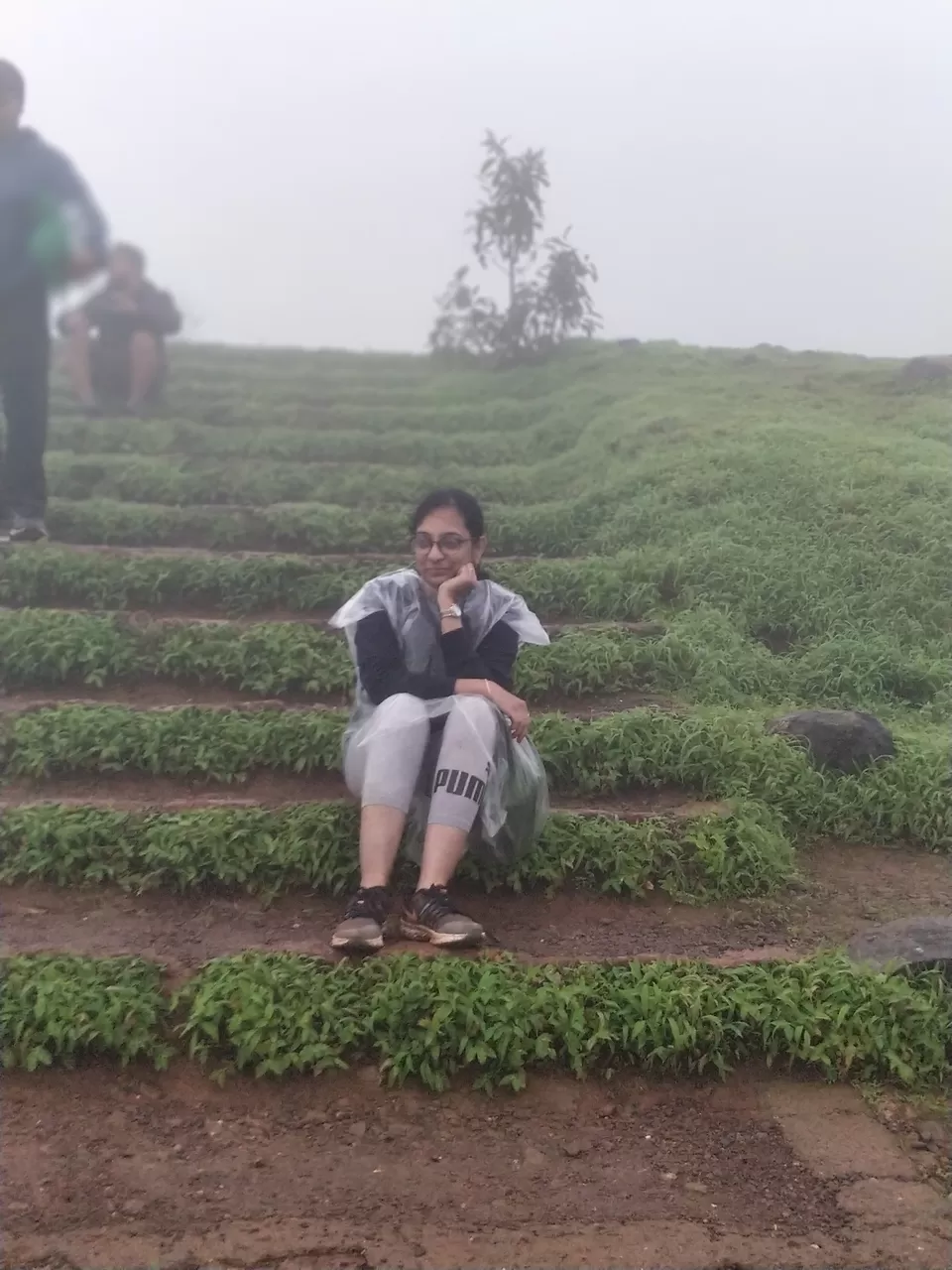 On our back to our accommodation it's a night trek, and it's totally dark in the woods. It's kind of fun but pitch dark, have stumbled couple of times but finally we made it. We went straight back to market road to get some dinner. We found a small Maggie bar (I mean Maggie shop) that is serving hot, cheesy and delicious Maggie and satisfied our taste buds. We took a stride for sometime after dinner and hit back to our rooms and hit bed straight away. Our feet are so wet and the climate is as wet as our feet, it didn't dry up whole night. Next day morning was so beautiful we trekked towards one hill point.
The point was so steep and green algae over the rocks made it so slippery, as am not good with slipping floors(yeah I fall even with the slightest water on the floor :P) I stopped my attempt to cross the small the other side of the hill after risking almost half the path. My friends went to the other side and having unlimited fun, I sat back on the thinnest path, with a monkey next to me and stole my aloo bhujia packet. I talked with couple of locals who were climbing up from the village located down of the hill carrying a lot of heavy stuff on their heads and just slippers on their feet. But City folks like us wear the branded trekking shoes for more grip here these people are hiking in slippers amazed me. That's why there is a saying about the strength of Mountain folks.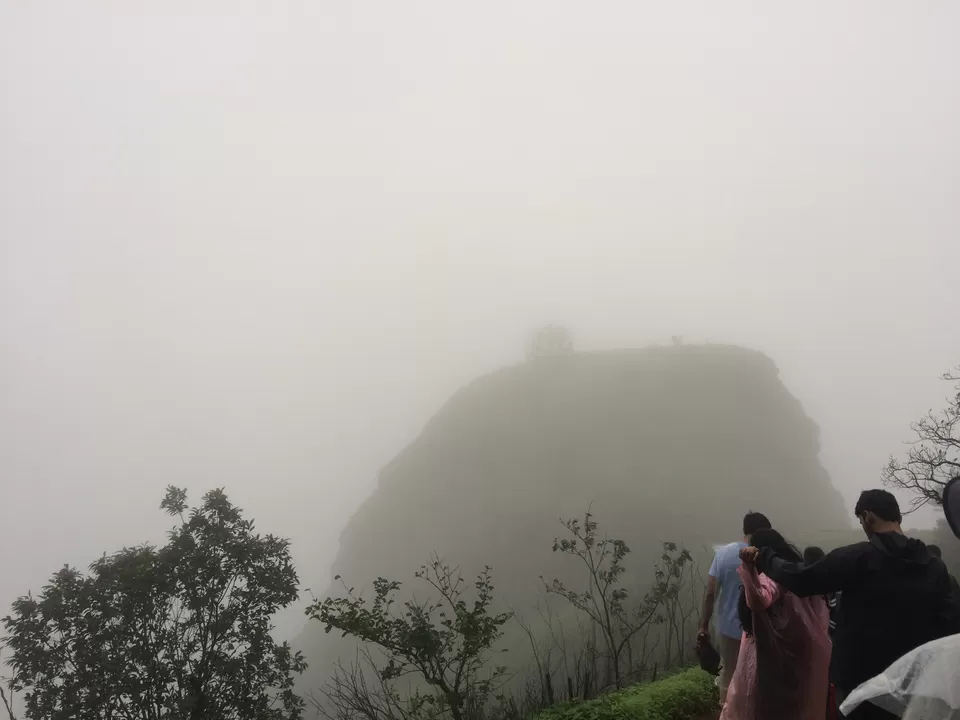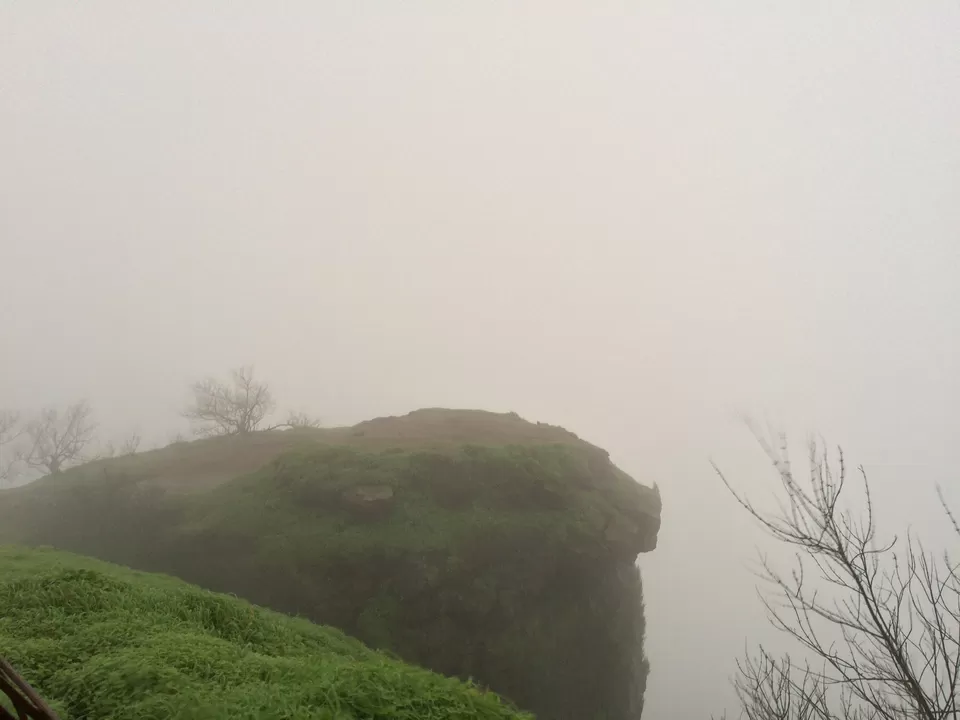 After this stint we walked our way back, got ready for trekking back to Matheran Start point and catch the train back to Hyderabad from Karjat. As per our estimation we have trekked or walked whatever you consider it's around 30km's give or take.
And as usual the journey back is full of memories, learning about our own limits or expanding them.
"It is not the mountains we conquer but ourselves" this quote may seem out of proportion with the trek I took but it an achievement for me under many circumstances. Every journey changes a little in Us for good.