Some travel plans are instinctive to kill monotony and this was one such trip when I pestered and convinced my inner self to take up. I planned to stay away from the metropolis for two days. So I travelled alone to this 'a stone's throw away from the metropolis hill station' called Ma-the-ran literally meaning "Forest on Top."
I rushed into the morning dead traffic to board a Karjat local to get off at the Neral station. The local rain was as expected crowded but deep within I had a feeling that I'll be out of the city madness sooner than later. It took about an hour to reach Neral station from where I were to hop into a toy train run by the Matheran Hill Railway which started its services in 1907. These trains run around five times a day and you should be lucky enough to get into one. The look of the toy train brought a big smile to my face, but to my bad luck it was crammed with the vacationers who had arrived earlier than a lazy me! So I stuck to the plan B and got into a shared cab right outside the station to get to the top of the hill to Dasturi car park from where one gets to either hike all the way to the heart of the town or just ride a pony. What a relief from the honks and screeches. I chose to walk up following the railway track as for once I could smell some fresh air flavored with a scent of wet wood which I missed back home. Though it was quite a long distance and good enough to be called an elevated half marathon little did I complain?
I had a hotel reservation for myself at one of the oldest hotels in the city Giri Vihar run by a very friendly host Mrs.Acharya. Spread across a large area this is truly an heritage property with rooms which once hosted the British army. Words fail to describe her hospitality and the yummy Veg Thalis she offered me during my stay. Though the resort was a little far away from the hustle and bustle for Matheran standards, it is a gem indeed close to most of the key points that are popular amongst the tourists.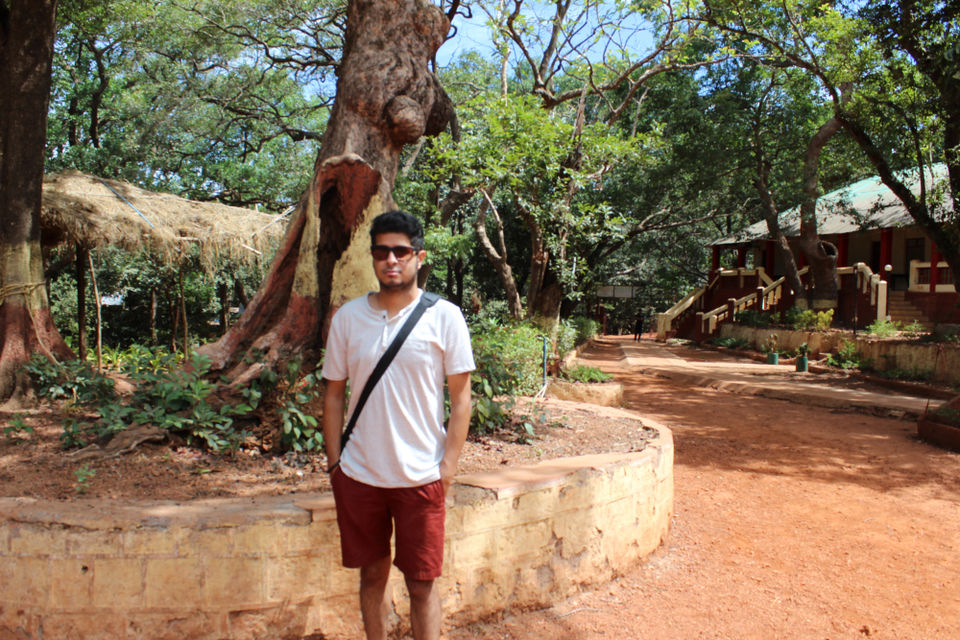 Soon after I checked in and had a brief conversation with Mrs.Acharya, I realized living so close to a metropolis and yet in a forest on top of a hill is such a beautiful thing indeed. Lucky her! She does spend a few hours watching the Idiot box but most of the time is busy with running errands at the hotel, taking care of the guests and their requirements, monitoring the kitchen herself and the best part sporting a smile whenever you see her. I envy her life but there isn't much I could about it. There are plenty of food options in the town. You can easily pounce on a tasty Veg Thali ,Vada pav, biryani, kebabs or try Chinese food at the various restaurants both street stalls and expensive joints.
Early in the morning I strolled past the muddy roads and thick woods which lead to Belvedere point and the One tree hill, the path leading to which has stunning views of the forests around. On the way I came across a Parsi cemetery dating back to 1900. I walked into it, there was an eerie silence, the only sound I could hear is me trampling the sun dried leaves and gravel. I for a moment thought if there is any living soul at all guarding these beautifully carved tombstones? I had none to tell me a tale of two of these great people who lay there and I walked back on my path.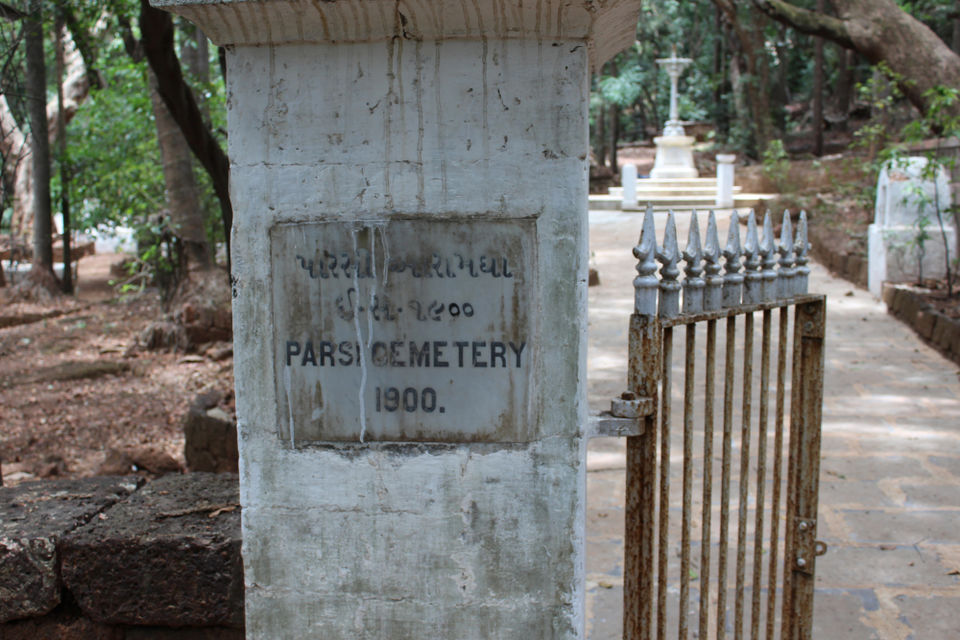 A little ahead I came across a modern villa with plush exteriors. It has to be some rich family who would once visit this abode to get rid of the city rush. This place has its disadvantages though which actually has worked in its favor. You cannot drive to Matheran. Yeah you read it right, you park your car and then trek or hire a pony. Ah now you can relate to me smelling those woods? Aha! I though do feel maybe this could also be a reason for people to not invest here much and stay back. Not everyone would love a not so comfortable pony ride eh?
I visited the Lumley seat, Lord Point, Louisa Point and the Charlotte Lake which opens into a waterfall. Boy! I did have the guts to get to the edge of the cliff to check the depth. Suicidal? No I wasn't! Just a little deficiency of nature perhaps. But that was not all, as the sun set there was more to come. Matheran has the reputation of being haunted. People have felt and seen apparitions. As it got darker I had to walk through the same woods to get to my safe haven. I love to take selfies, and as I walked past the woods I did so. I did click a few pictures expecting to spot a figure in it. The forests maybe or maybe not haunted but it does have a look and feel that adds to the conclusion. Every shape formed by the dim skylight in front of me looked spooky. A cricket was chirping somewhere close by and the solitary sound of it in the dark gave me goosebumps as I was walking alone on a never ending trail. I passed by a few quaint British styled bungalows on my way, most of which seemed to be deserted and ghostly. But I did manage to reach my hotel without any supernatural being pouncing at me from the woods behind.
That was that for the first day. The next morning I woke up early. It was misty and I could barely see anything beyond a few meters. The air smelt fresh. I got my camera and tripod and started walking through the scary trail right next to the Bombay House Hotel towards the Alexandra Point known to give you the best view of the sunrise. I got the best shots indeed! Well my stomach grumbled. I needed some of the best breakfast my host may have laid for me. I started walking back. Even in daylight, the jungle looked spooky and I kept feeling that someone is constantly watching me. Later in the day I came across an old Parsi bungalow just a stone's throw away from the hotel. This place was in a real muddle. A perfect location for a horror film shooting indeed. I walked into the house after chatting for a while with the old lady who was the caretaker there who stayed just outside the bungalow in her small crampy out house. I got in crumpling the wrecked pieces of glass under my feet. The bungalow was an amazing sight to my eye firstly, it was quite big secondly, the interiors were truly amazing. The walls spoke to me. I could stand there by the door of the verandah and be in the shoes of the rich Parsi man, hosting a lavish party like six decades ago?. How lively the atmosphere would have been then? I wondered! Ladies serving the food in the most expensive crockery around. Music being played on a gramophone, the air smelling of fresh rose water. Just then a cat crossed my path when I was about to enter the living room and I was back to reality. I did pick a china plate as a souvenir just before I left the place. The best part is that there was no one to question me.
I had an awesome dinner that night at the hotel. I love the way Mrs. Acharya spoke about how close her heart was to the hotel and Matheran, both were her home for years now. Little help does she need from her husband or her son who were not so keen to take care of this gem. My stay here though was going to end the next morning. I had to go back to my busy life in the metropolis.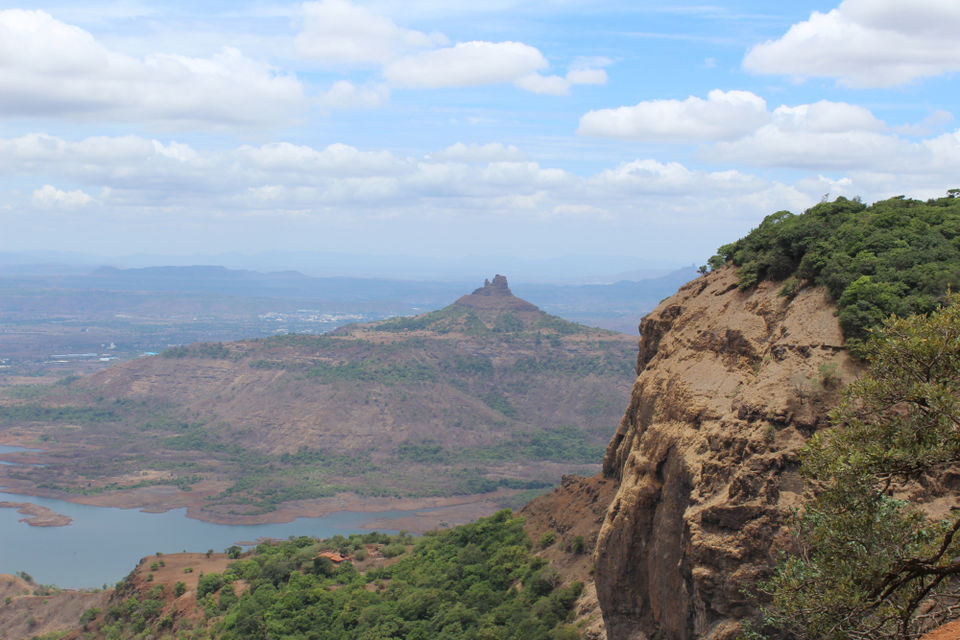 The next day I woke up at 5 am, snacked a bit and rushed to the station and got on to the toy train, this time I was lucky. There were a mix of people in the train, but all of them did have one thing in common, they were all going to miss this beautiful place. A couple brawled over travel plans perhaps not being perfect. A father kept asking his daughter not to get close to the door though the train travelled at a snail's pace. One can easily get off and get in at your will without injuring yourself. I walked to the door and as the train chugged through the mountains I looked back at the town on top of the hill. I said I will miss you but then you are not really far away.
How to get there?
The nearest airport is Mumbai. One can take a cab from the airport or decide to drive down, it's about 100 kms and roughly takes about minutes. If you don't like to go by road the best option is board a suburban local train from Mumbai CST and get off at Neral to hop into a Matheran Hill Railway service which takes you to the city.
Best time to visit
The best time to go to Matheran is post-monsoon between the months of September to November.If you like it chilly then December and January are the months!