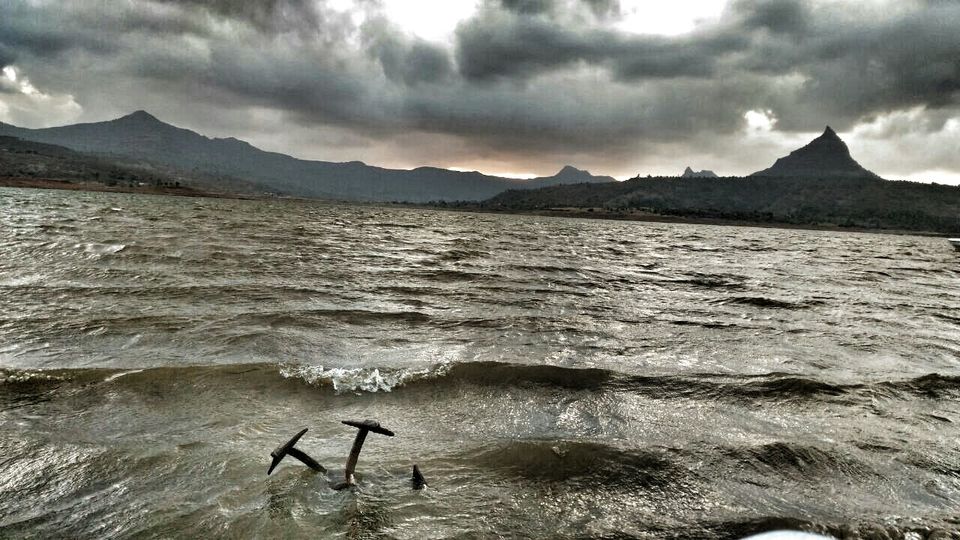 Pavana Lake is a hidden treasure about 45 minutes ahead of Lonavla. There are very few accommodation options but this trip can be done in a day too! If you intend to stay then opt for The Bob House. They will even provide for a day's arrangement. The owner, Vicky and his crew are super friendly, warm and support agri tourism with the property employing locals. They have beautiful love birds, rabbits, turtles and Rottweilers if you are an animal lover.
We drove from Mumbai into Lonavla market road and reached The Bob House where we parked ourselves for the day. The drive around the lake is a slight uphill and beautiful even during summer. It must be gorgeous during and after the rains. The lake is large, choppy and beautiful with the Sahyadri range peeping over it.
There is the Tikona and the Tung fort trek if you are up for it. Or else just relax by the lake! There is nothing much to do which is the best part of this trip. All you do is chill by the lake, enjoy the quiet and the wind - a perfect day getaway from Mumbai.