Majority of you have watched the Malayalam movie 'Traffic'. There's a famous dialogue delivery from Mr. Jose Prakash in it- If you say 'NO' then this day will pass just like any other day. But one 'yes' from you may become history. The kind of history which will yield courage to many, to say 'yes'!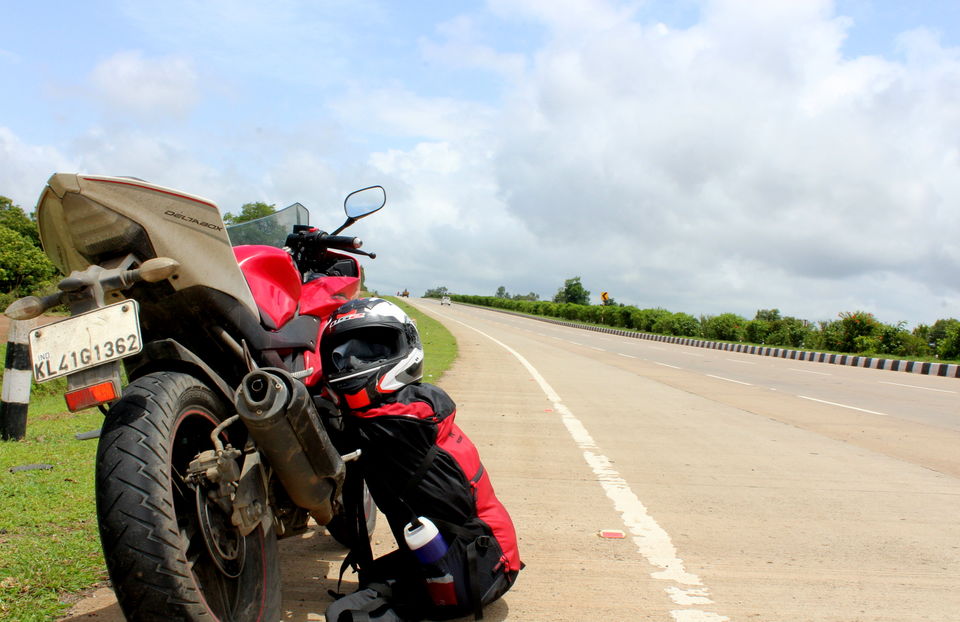 I don't say that this trip created any history, but the 'YES' from one of my best friends gave me the courage to complete 2500 KM solo road trip in 5 days. The places to cover during this ride was planned months back, but even a day before the ride I was not sure whether I wanted to take this solo ride. Finally, on 23rd June at 3 AM I started from Bangalore all alone! Initially it was hard to believe that I was gonna ride this 2500 KM without any company, but later on each halt gave me new companies- It could be a cow, a bird, or even a herd ;) Just communicate with them and surely they will respond and pose for the clicks!

'NFS most wanted' is the evergreen game from EA according to me! On the way to Pune, I came across some huge, dark tunnels which gave the same thrill as driving in NFS. The first day was energetic and I rode 900 KM straight away with 3 halts and reached Pune. As it was a random trip, I had to depend on my friends to give me a shelter during witching hours :D Thanks to the lady who helped me to get a proper pit stop at Pune- Aysha Sana. I prepared the route map for the next day and slept off. From the next day, the rider had to change roles to a tourist and a trekker. The time I chose was the peak of monsoon because I wanted to ride through some unknown ghat during a rainy day. However, trekking with a fully loaded bag pack from one fort to another was grueling.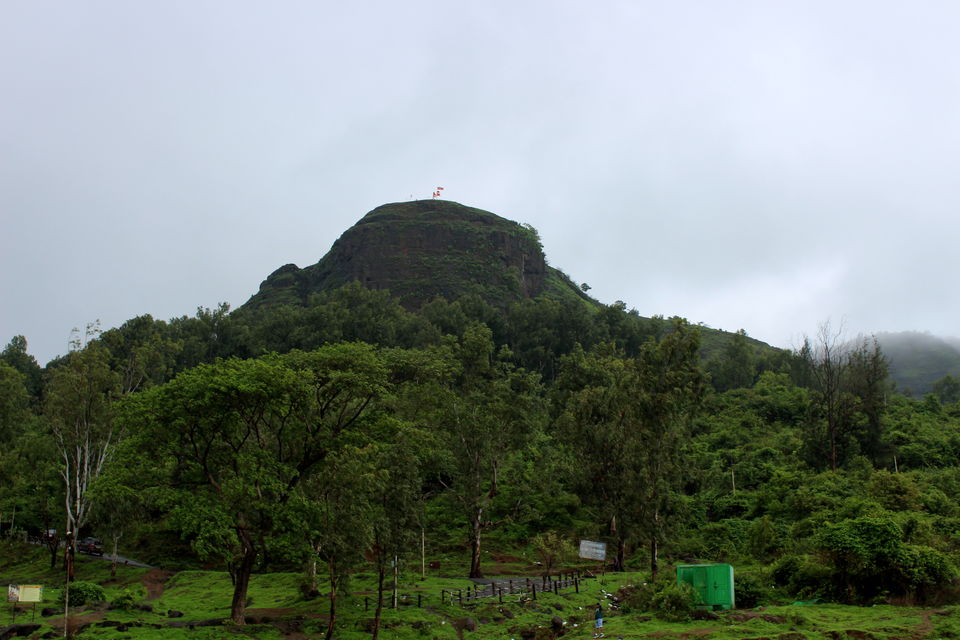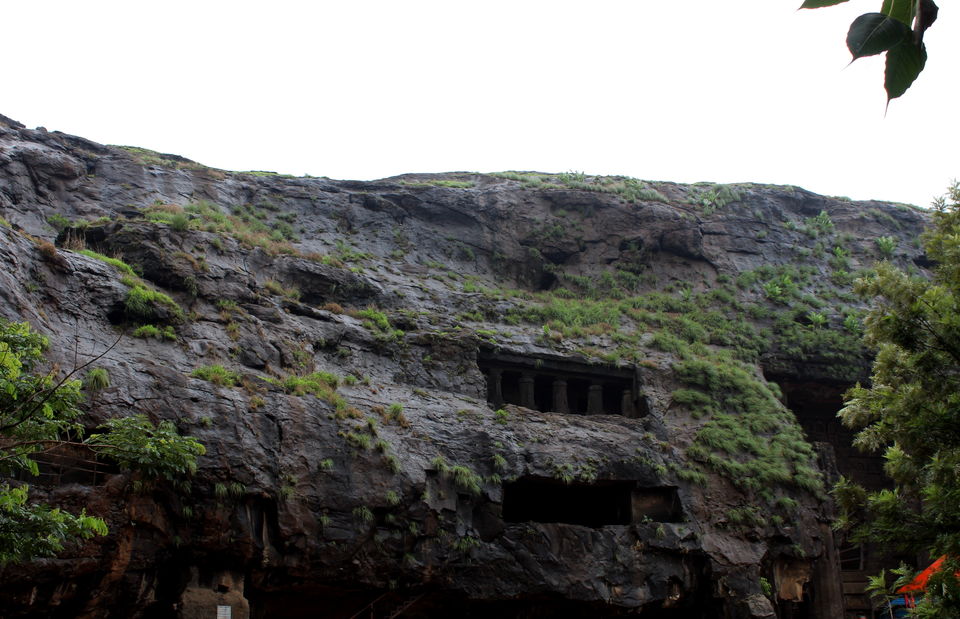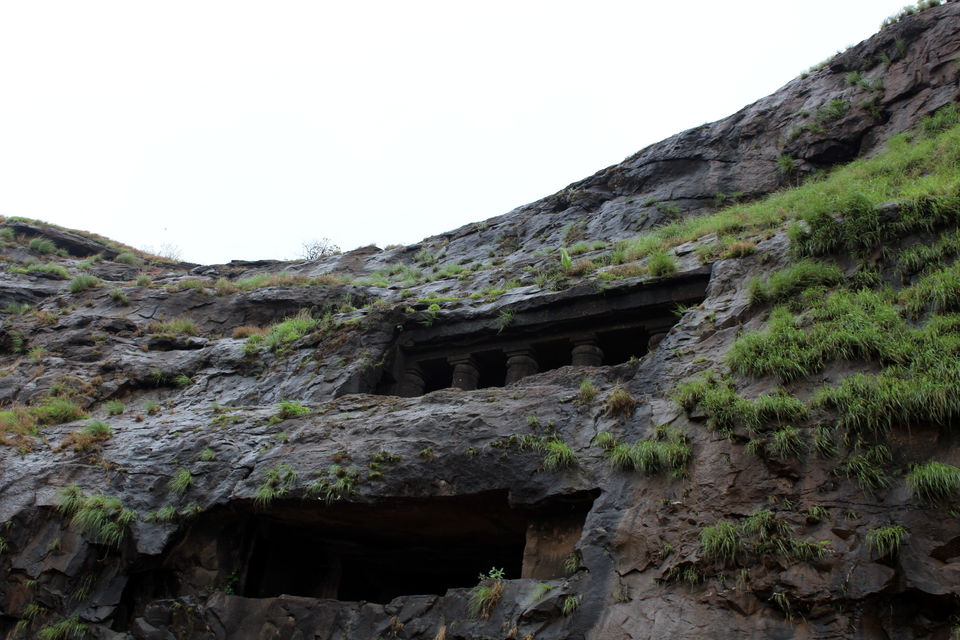 My first destination was 'Karla fort'- The ancient Indian Buddhist rock-cut cave shrines with 16 excavations. Karli's location in Maharashtra places it in a region that marks the division between North India and South India. During 1st millennium AD, these caves were excavated in Sahyadri hills. The intricately carved 'Chaitya' (Buddhist shrine) is one among the largest rock cuts in India with encrypted inscription on pillars and carvings of different art work including the elephants carrying buddhas above. I had to go on a small trek of 350 steep steps with a bag pack and my helmet! But walking through the historic Buddhist monastery was peaceful.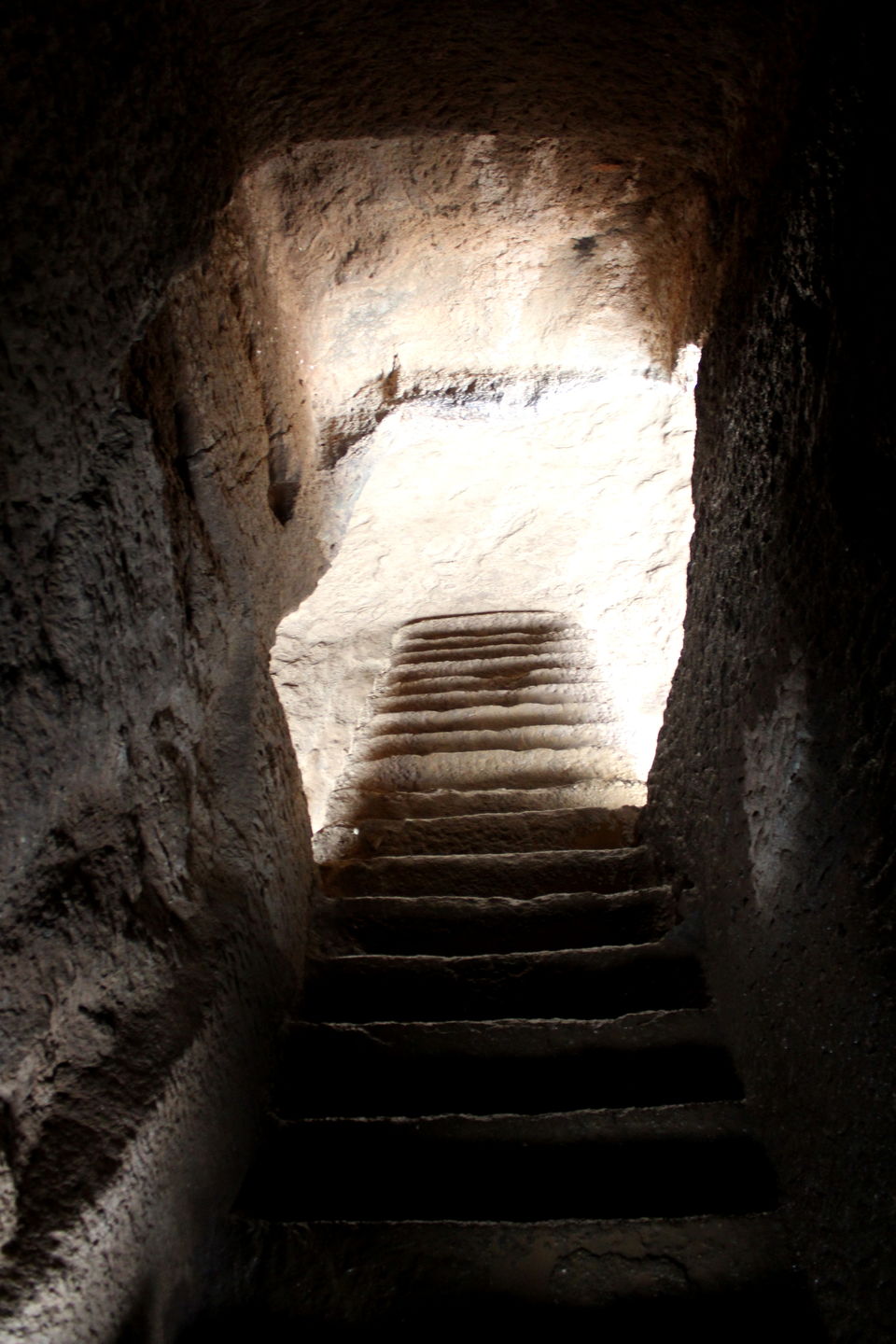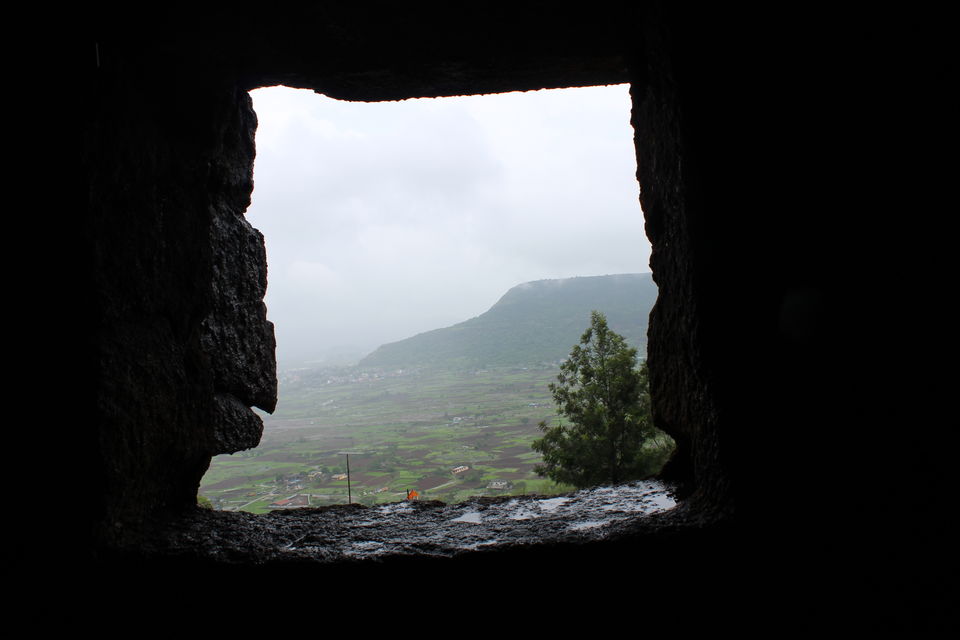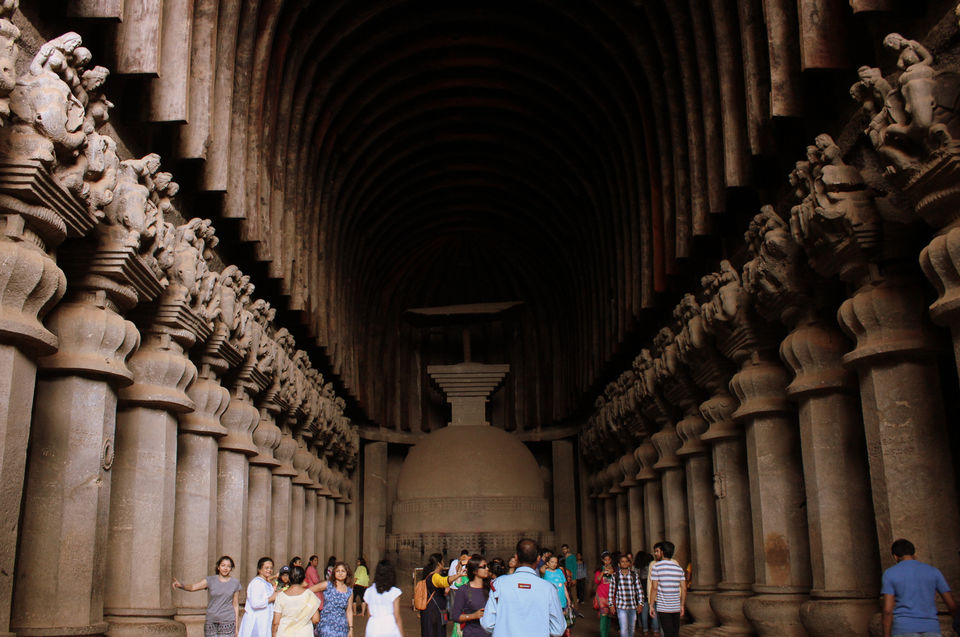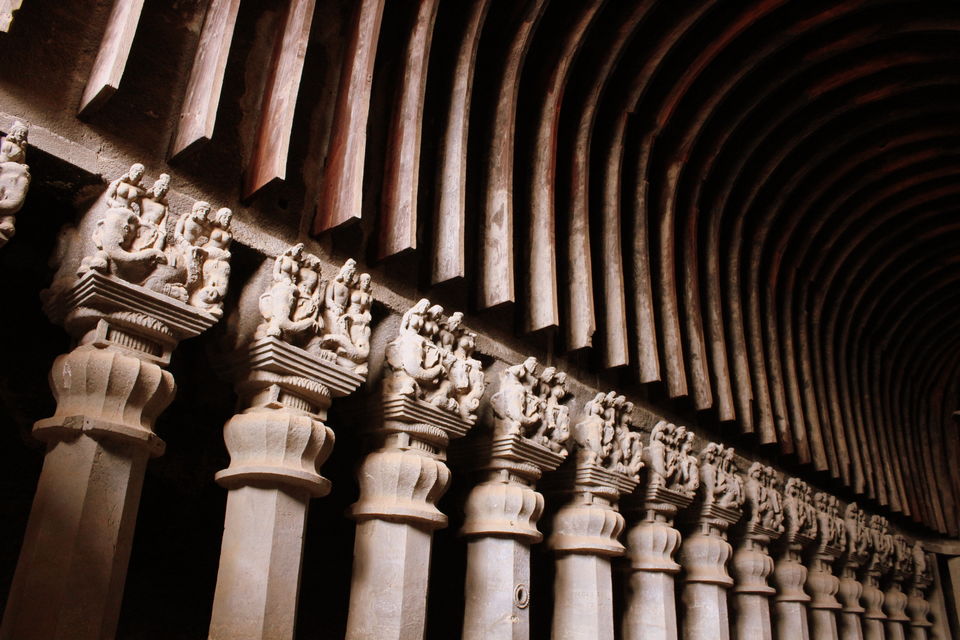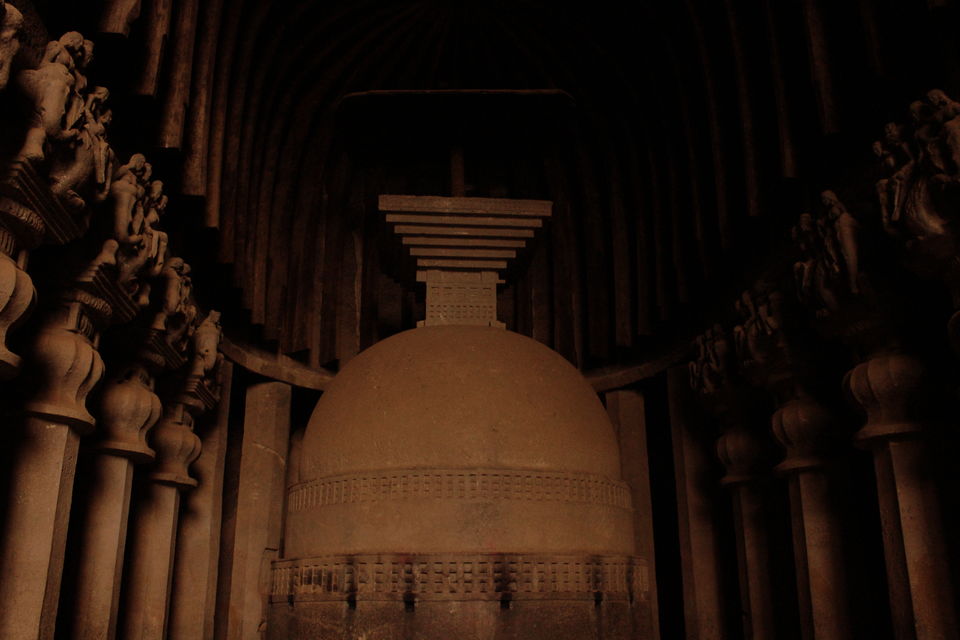 The next stop was Bhaja caves which is a group of 22 rock-cut caves dating back to the 2nd century BC. Bhaja was almost similar to the Karla with prototypes of wooden architecture and a vaulted horseshoe ceiling. All 22 cave entrances has its own significance's where I'll mention few of them:
*Cave VI- It is an irregular vihara, 14 feet square, has two cells on each side and three on back side. The chaitya window is ornamental all over cell doors. Ploughman's wife- Bodhi, gifted this Vihara as her name is inscribed on cell door.
*Cave XIV- This cave is facing towards northern side 6 feet 8 inches wide and 25.5 feet deep, with 7 cells. Stone benches, square windows, stone beds—are observed in the cells.
*Cave XV- It can be reached by stairs to the south of Cave XIV. It is a small vihara 12.5 wide and 10 feet deep. It has two semi-circular niches and a bench on right side.
*Cave XIX- It is a monastery with a verandah. The door has guardian figures on both sides. This cave has Surya riding a chariot and Indra riding on an elephant.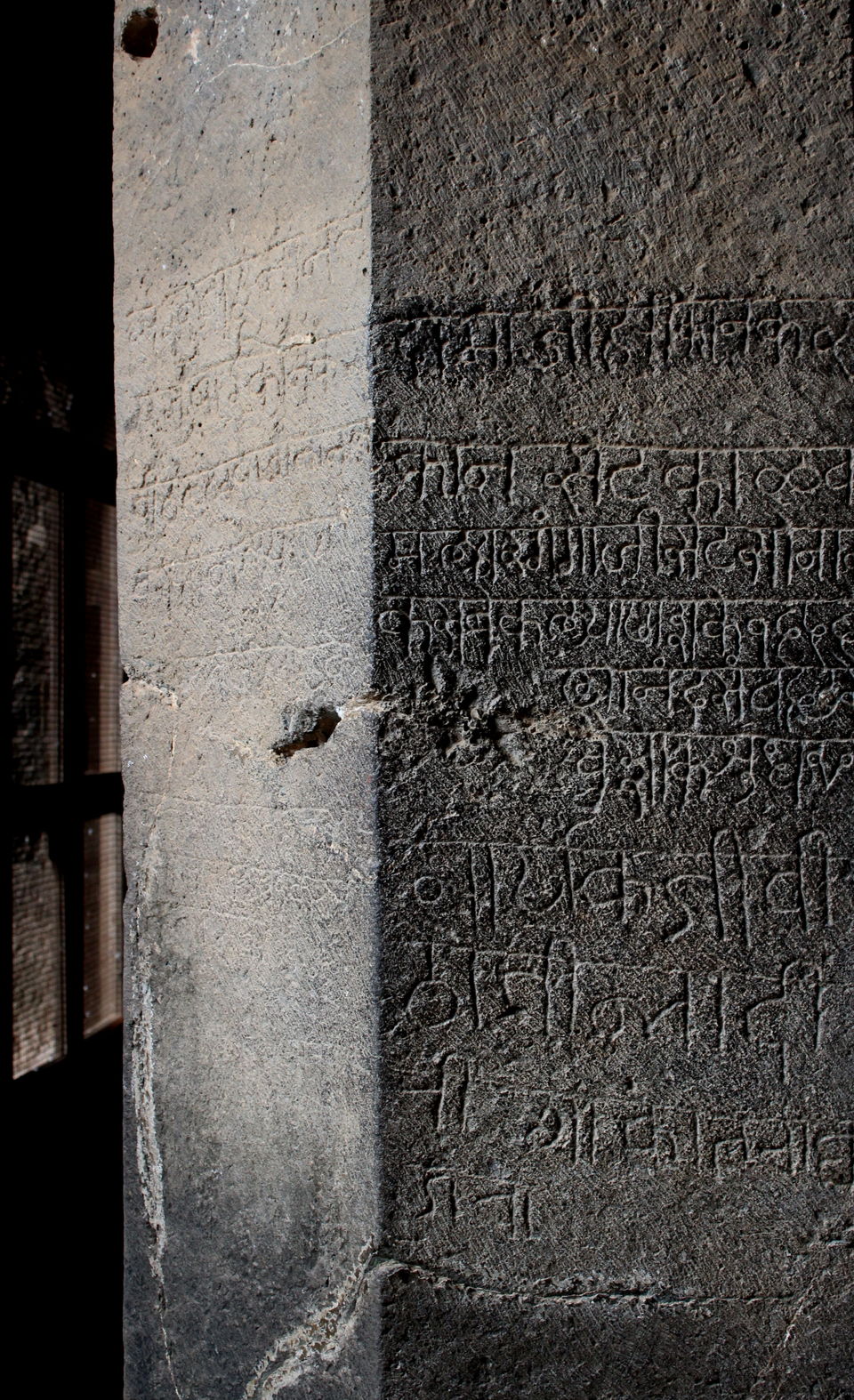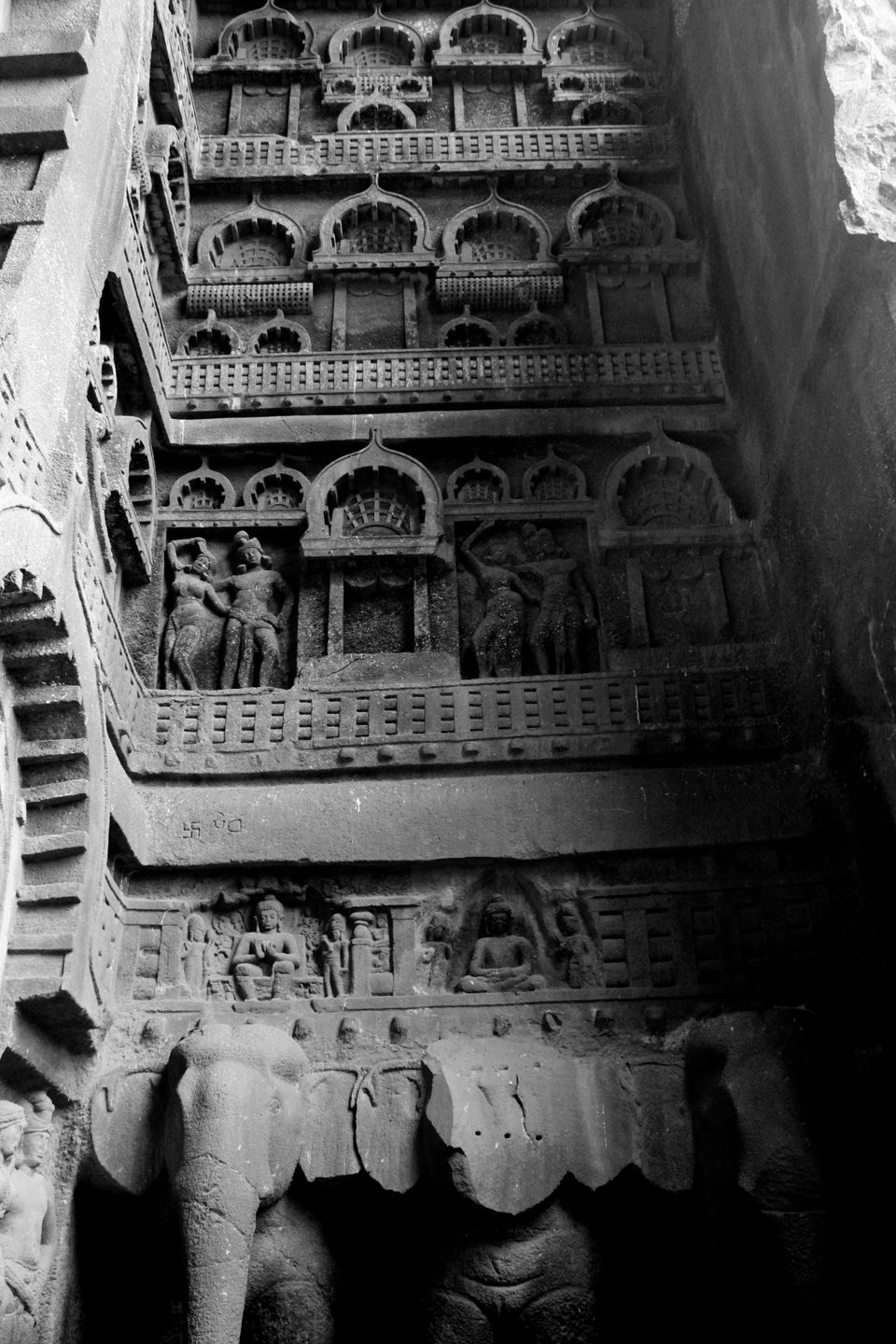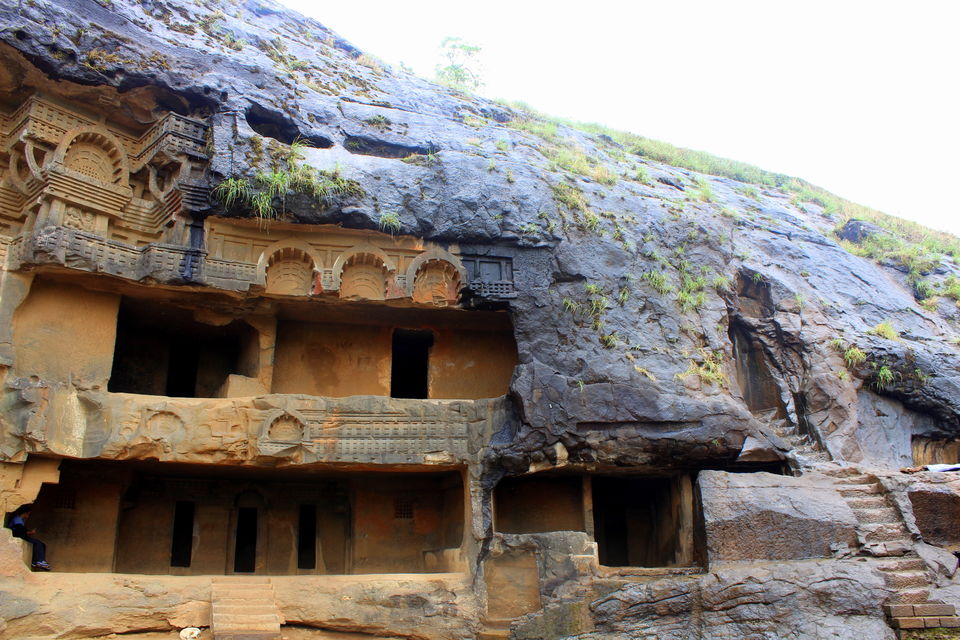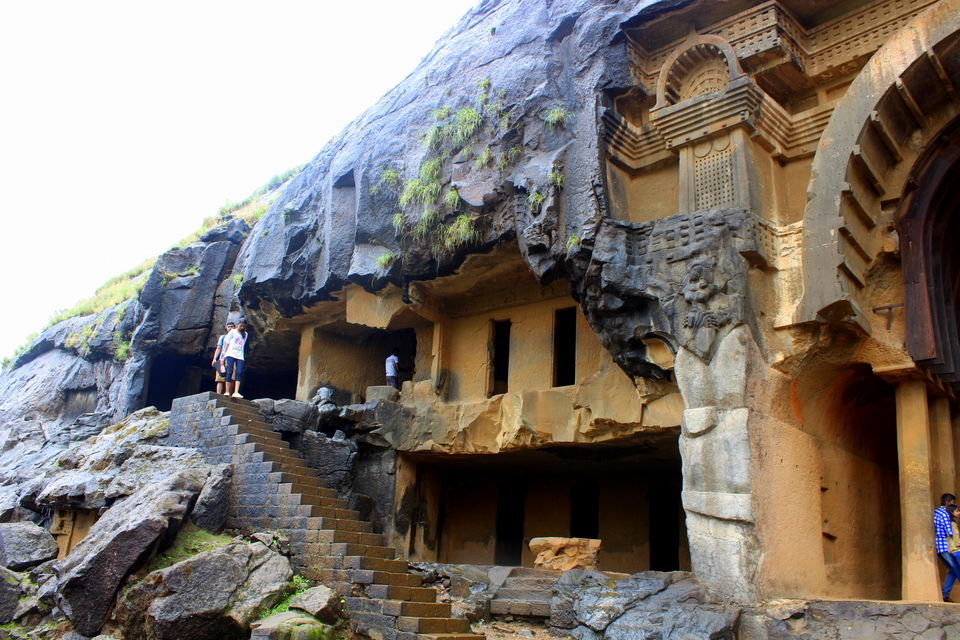 Lohagad and Visapur are twin forts of Maharashtra. As it was already afternoon, I couldn't make it to Visapur fort, because it requires a 2.5-3 hours of trek from the base. Lohagad is well preserved and had steps till an elevation of 1033 Mtr from the sea level. I chose to ascend Lohagad because I didn't want a muddy trek during monsoon season.. Yeah I had a long way to go thereafter! Once you reach the base of Lohagad Fort, you are sure to be spellbound by the magnificent fort, rising spectacularly into the sky. It looks impregnable and Lohagad means "Iron Fort", which it really is. There is a big tarn at the top which fills during the peak monsoon and overflows through the steps at the entrance. It was raining throughout and after trekking for an hour I felt that I've summited until I saw a huge stockade. It was an impeccable creation by Bharatpur Jat rulers to block the intruders.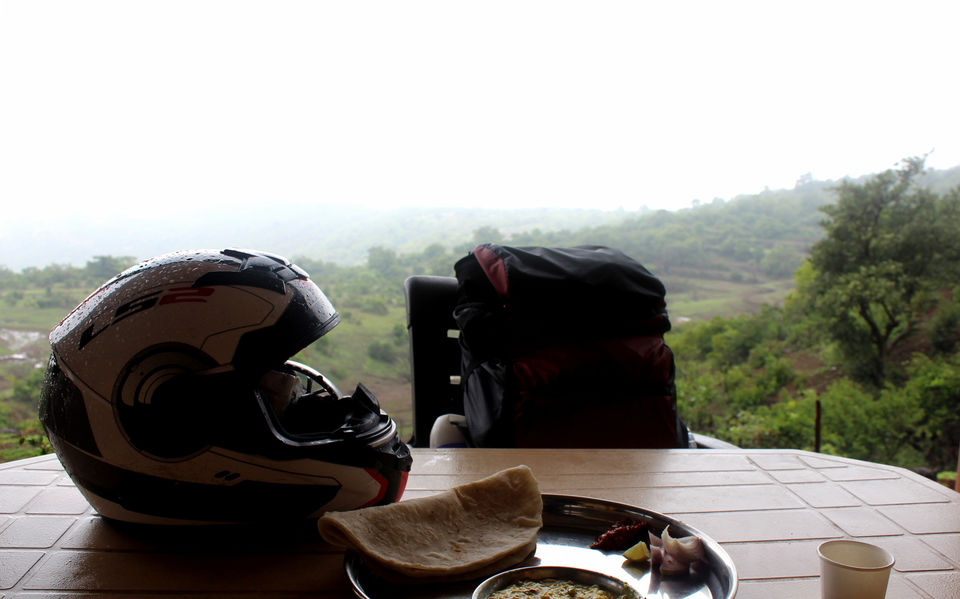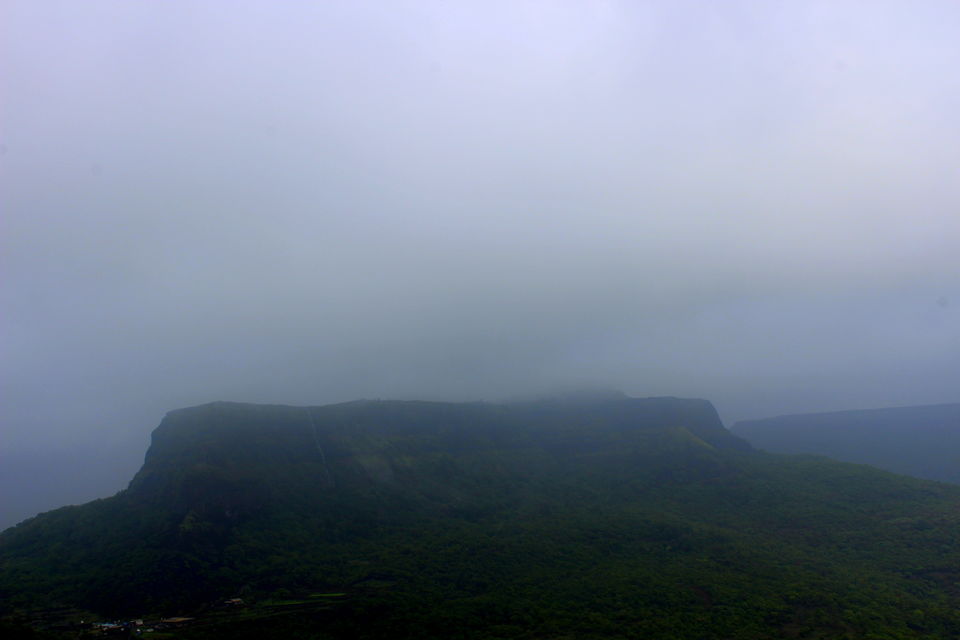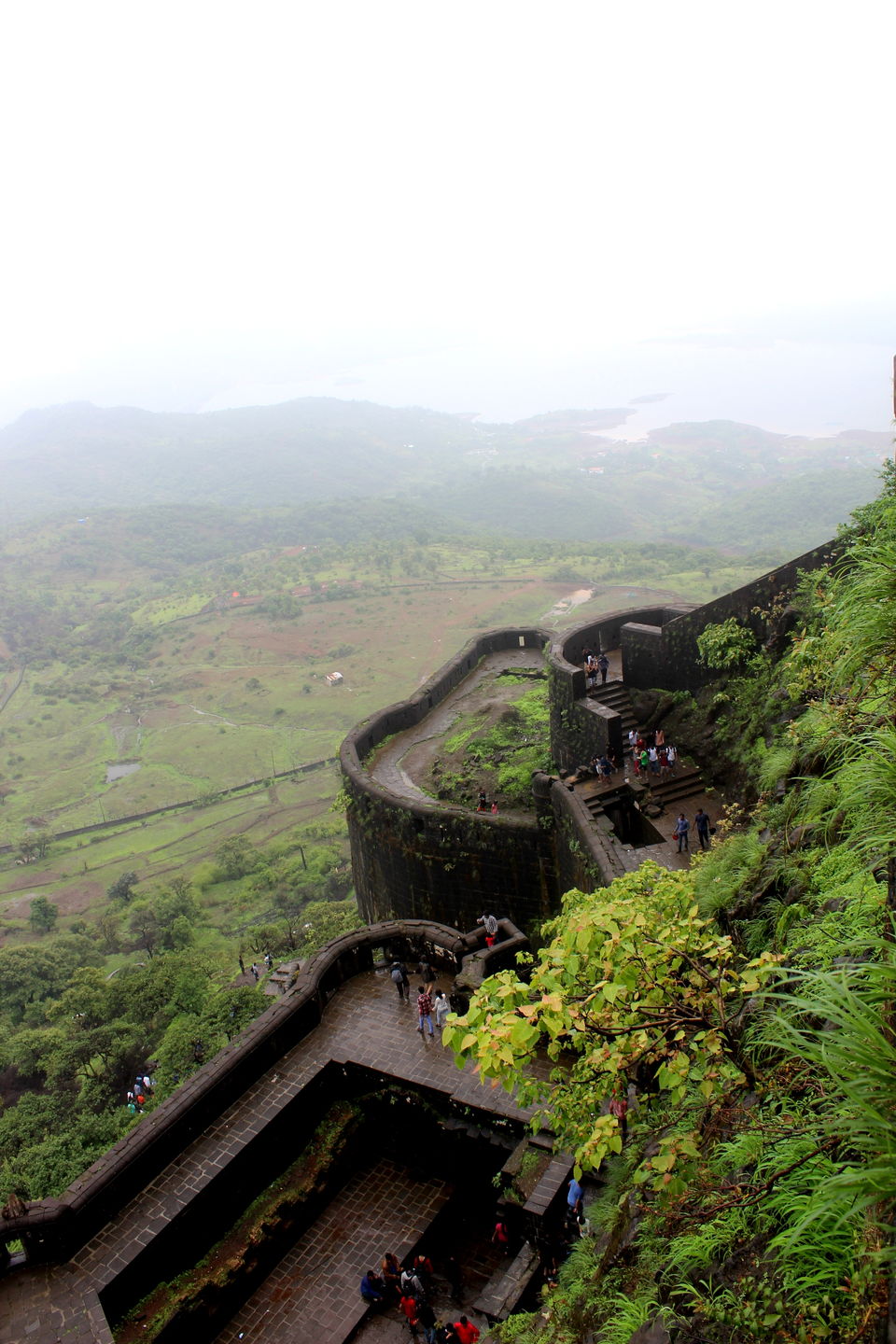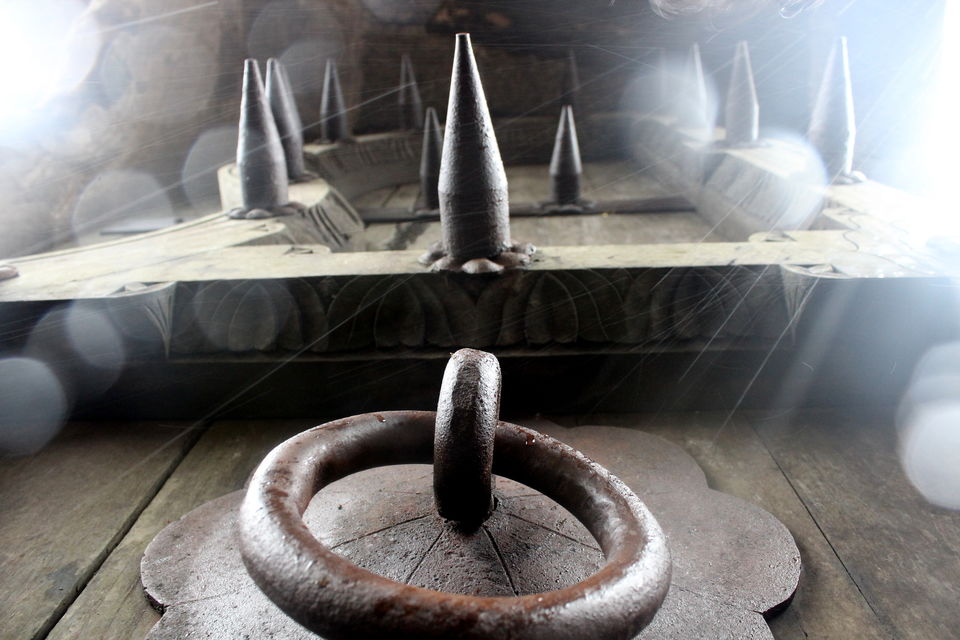 It was already 6 PM and I had to reach Navi Mumbai before it got dark. During a rainy ride it's always difficult to manage google maps alone, which took me to another destination by mistakenly choosing a left over a right. There goes Bushi dam and Zenith water falls. ;) Let the pictures speak how it was. A direct ride from Lonavala to Navi mumbai was tiring because of several treks and rainy rides. My college buddy Abraham K Jacob was staying in Navi Mumbai and after dinner we had few hours of nostalgic chat and some future trip plans! The next day morning I was planning to roam around the city of dreams- Mumbai.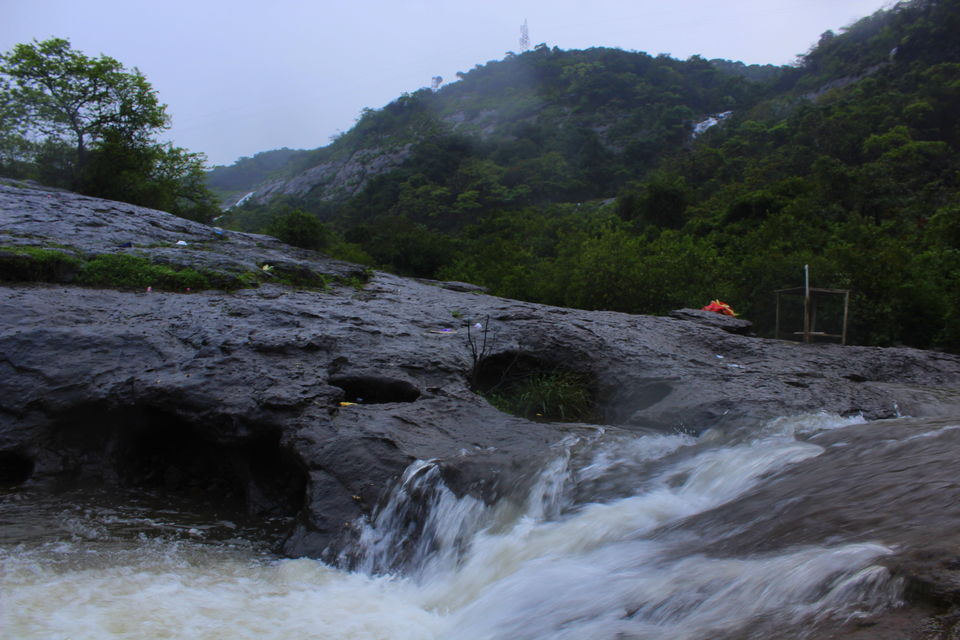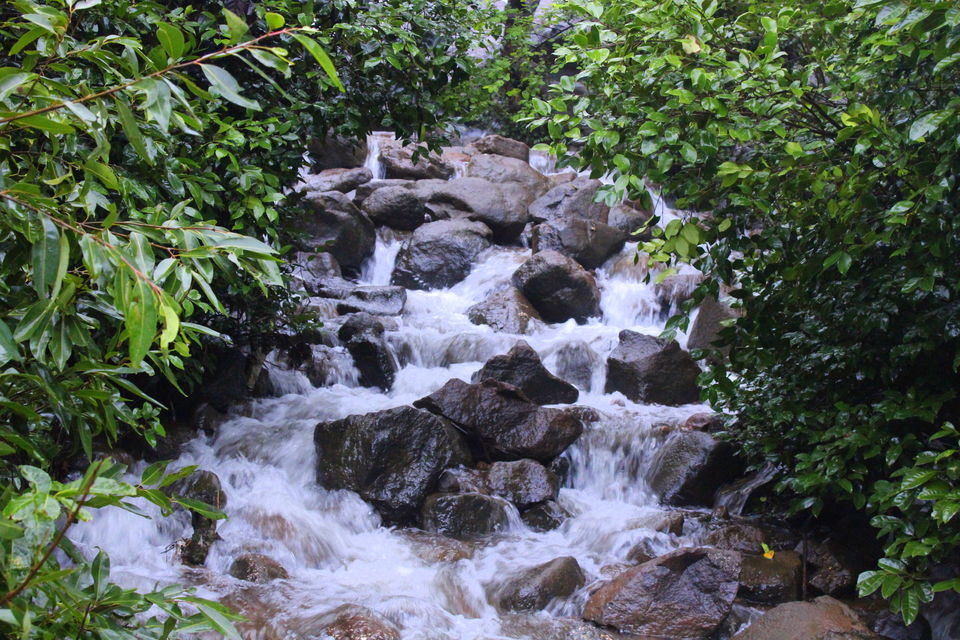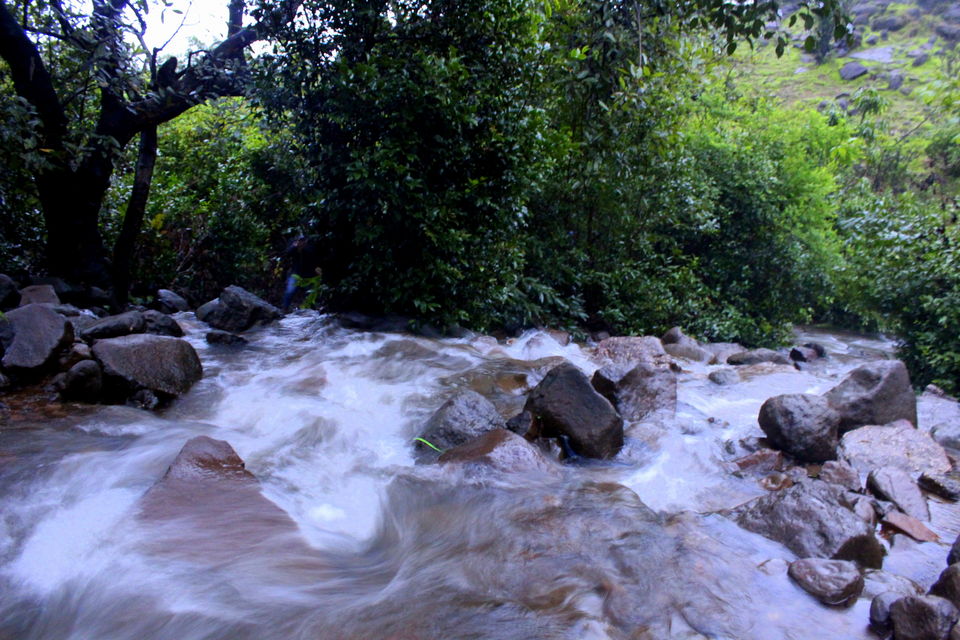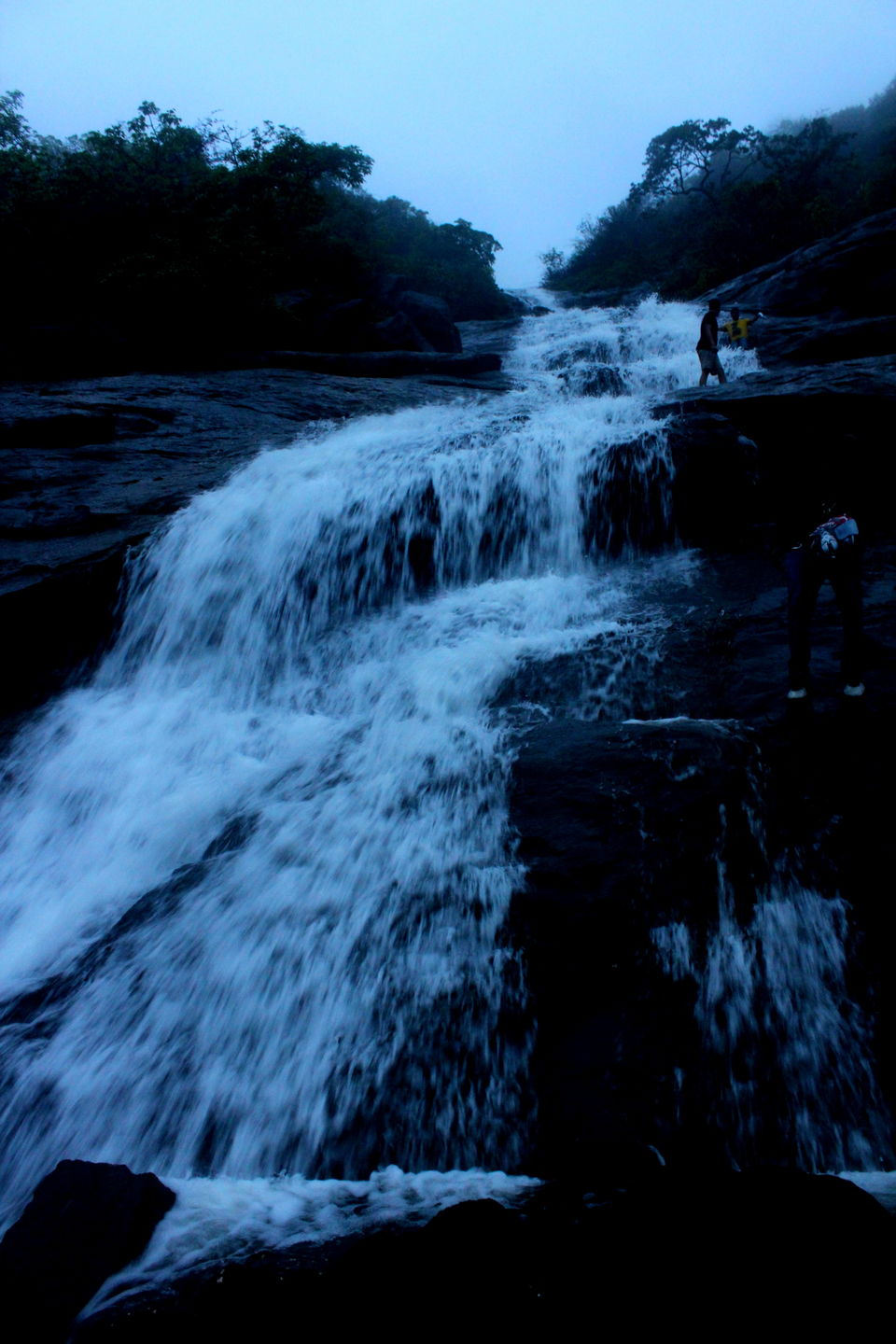 I started with CST- Chatrapati Shivaji Terminal around 11 AM and walked through the heart of the city. I wanted to visit 'Elephanta Caves', but due to heavy rains the boating to that floating island was closed! It was a proud moment to see the arch monument built during the 20th century- 'Gateway of India' at Mumbai harbor, bordered by the Arabian Sea in the Colaba district. The picture of architectural masterpiece Taj Mahal Palace Hotel against the gorgeous backdrop of the azure Arabian Sea was an added delight. I couldn't ride through the sea link which connects Bandra in the Western Suburbs of Mumbai with Worli in South Mumbai as two and three-wheelers were not allowed to ply on the Bandra-Worli sea link.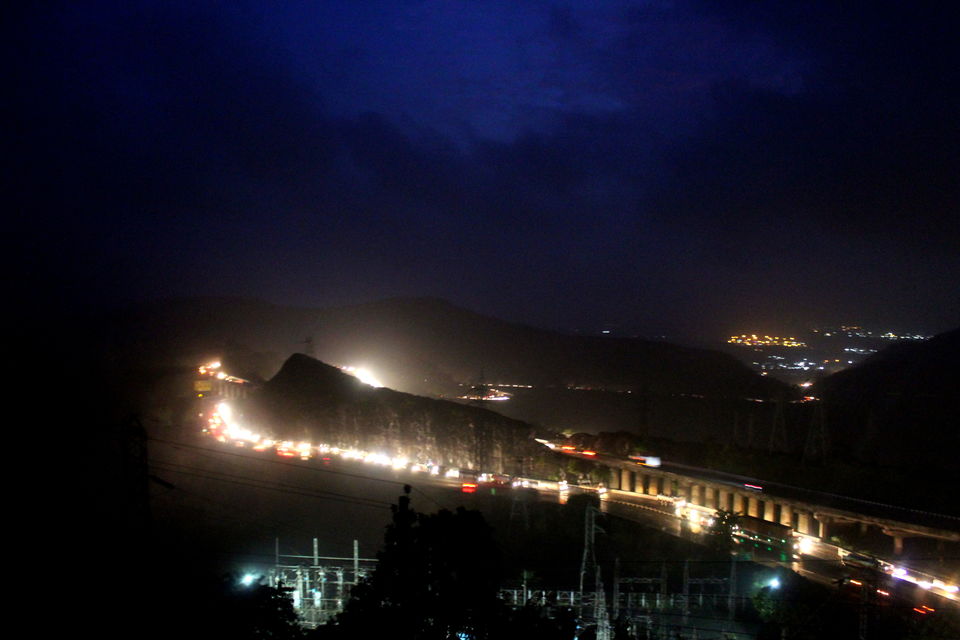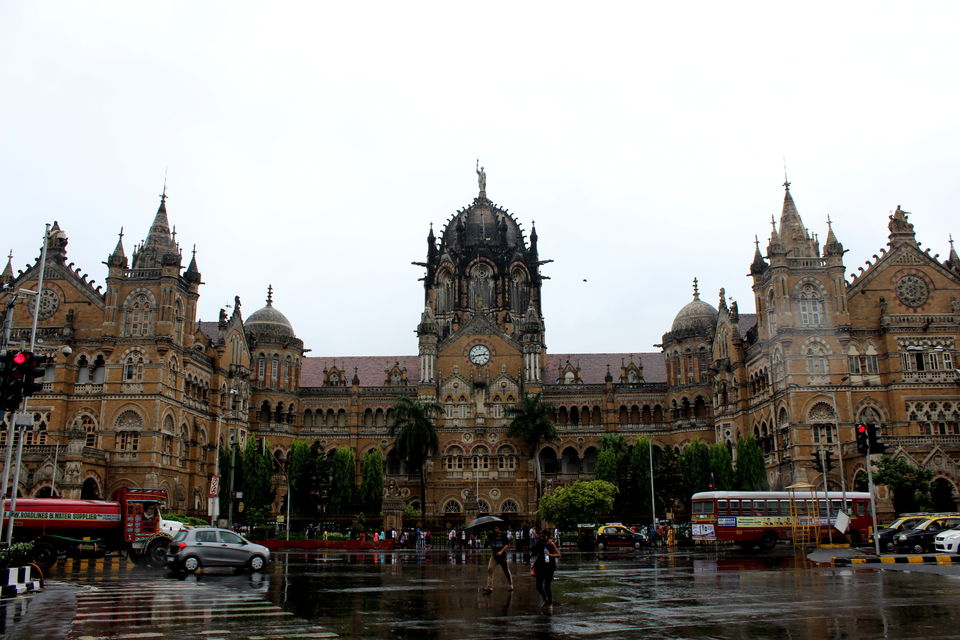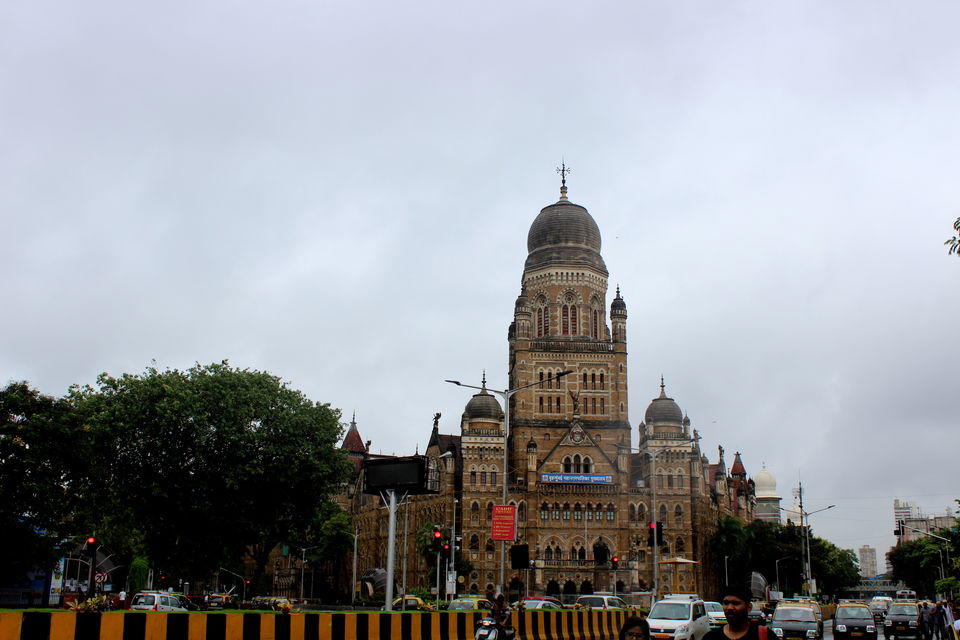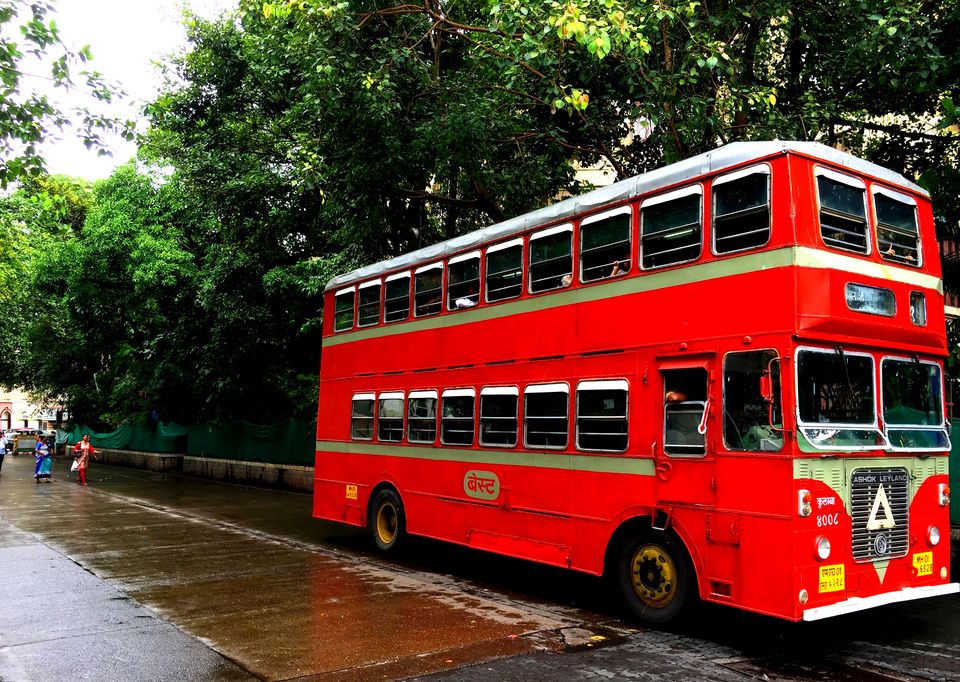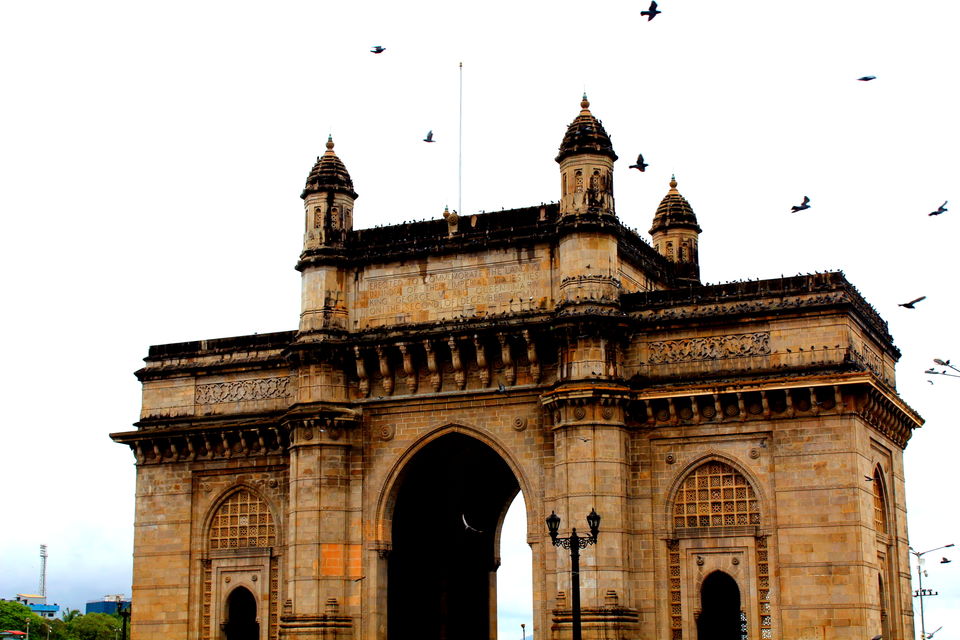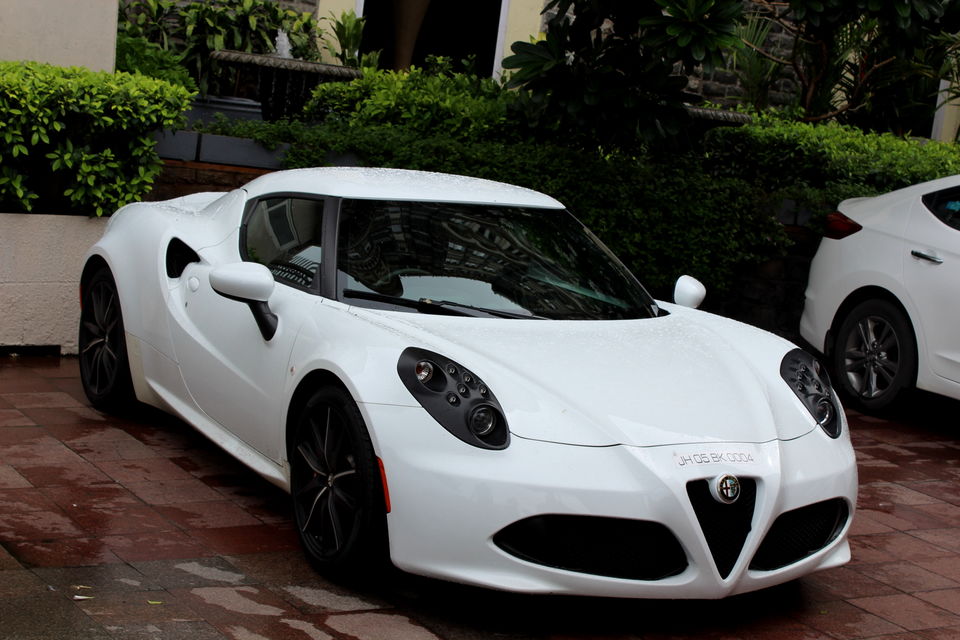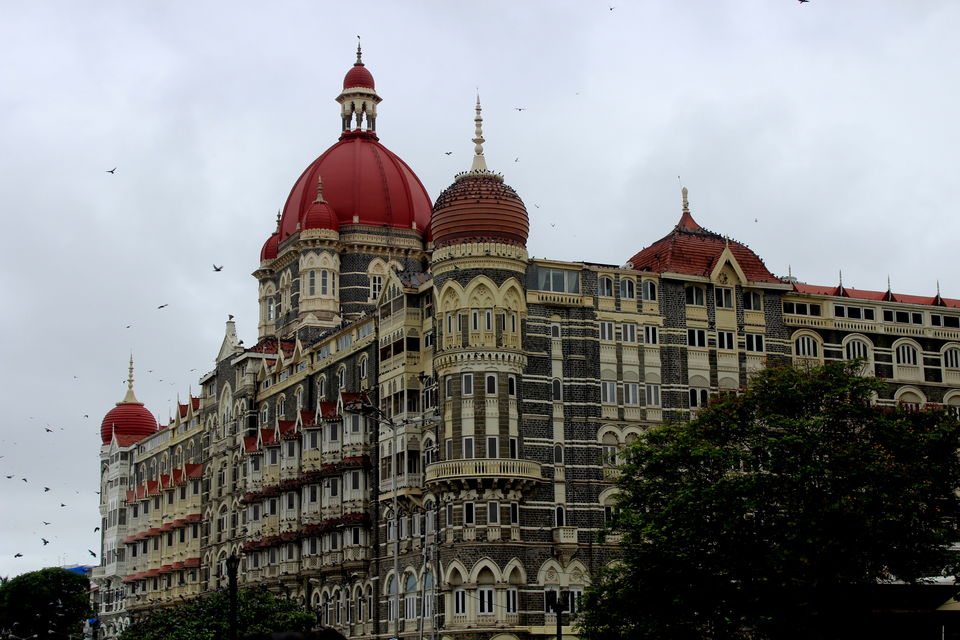 If you know the story of Haji Ali, you wouldn't mind taking a halt to spend some time at 'Haji Ali Dargah'. The brilliant Indo-Islamic style of architecture floating in Arabian Sea, 500 m away from the Worli shore. Before visiting this place, I had been to Nariman point and Marine drive to observe the real culture of Mumbai. It's just as same as we have seen in many movies, but over crowded!! I got a chance to visit the Roman Catholic Mount Mary basilica which was destroyed in 1738 during a raid by the Marathas and rebuilt about 100 years back. That was a wind up and I expressed the gratitude for blessing me to complete the listed places without many hurdles.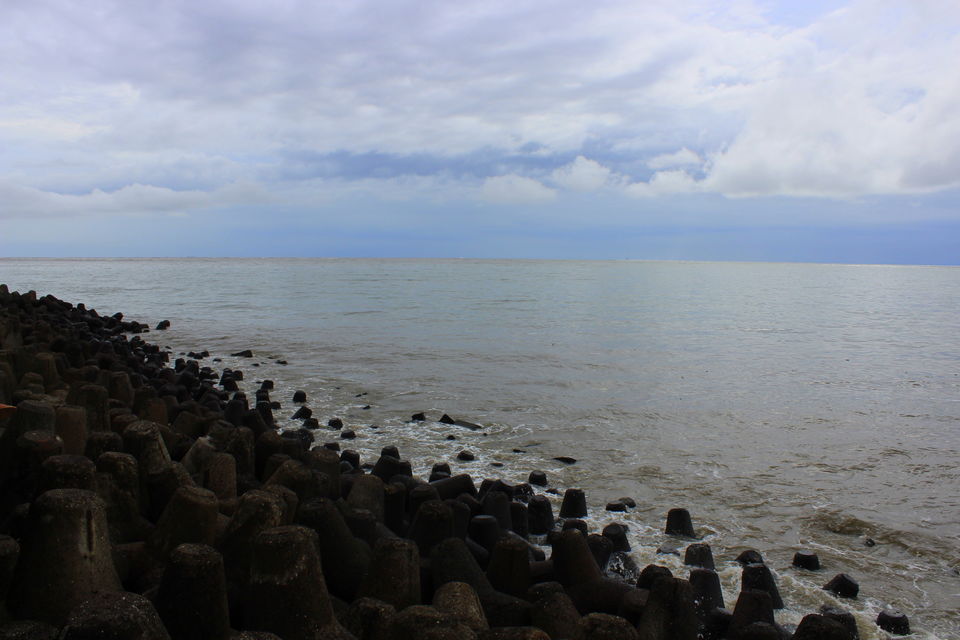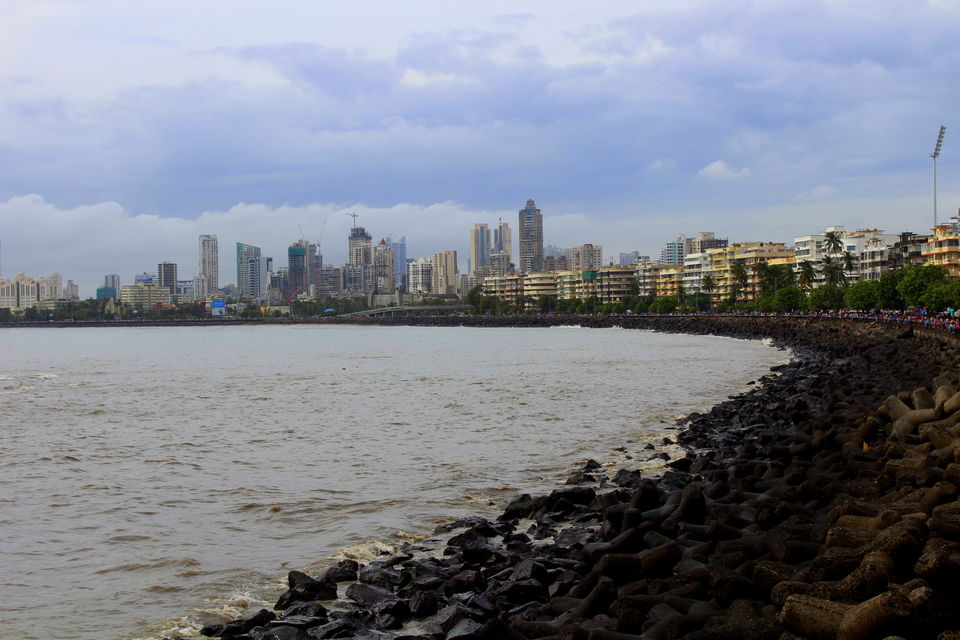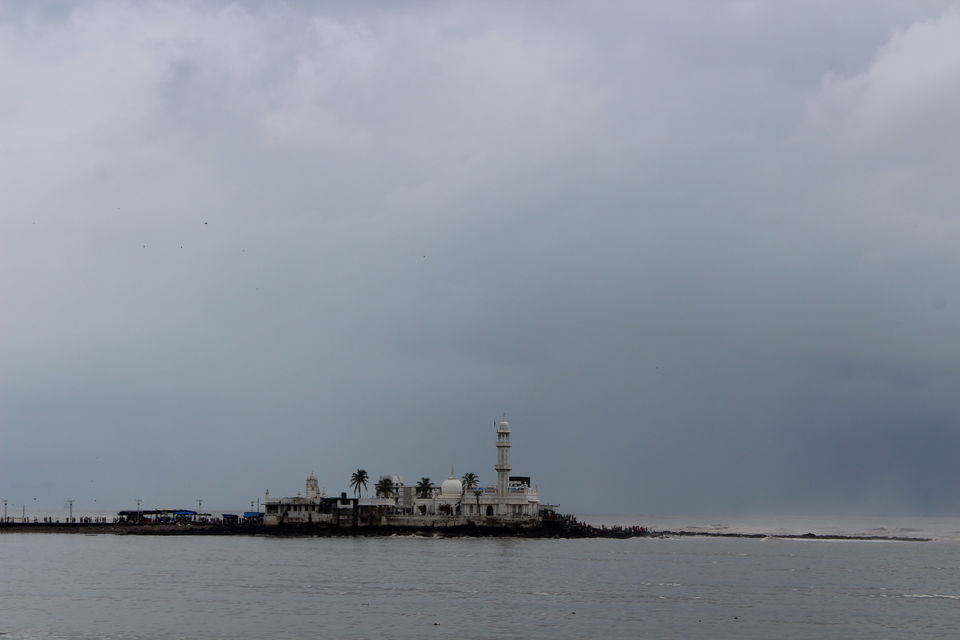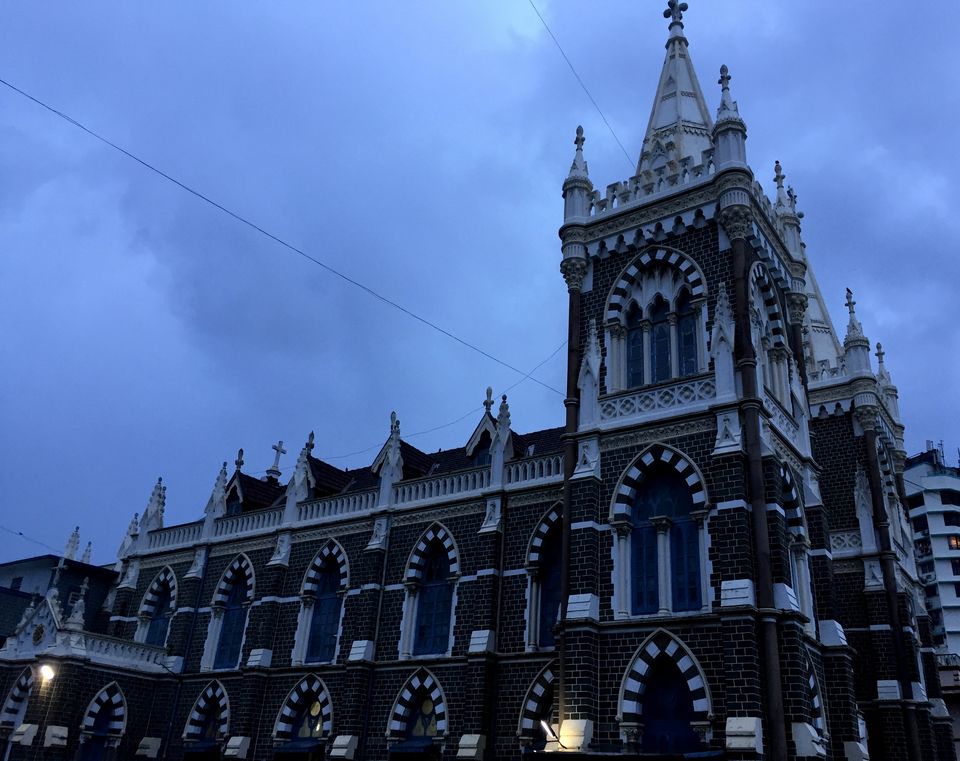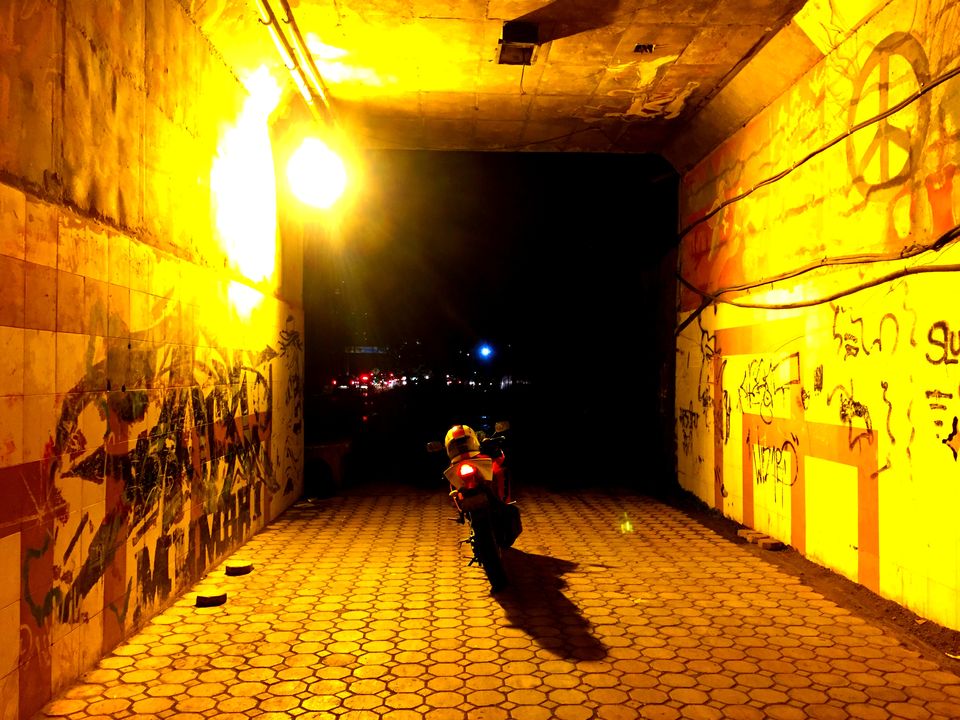 I started my ride back to Bangalore, but destiny was different. My college mate Vishnu Prakash Sreenivasan rang me up and said that we could catch up in Pune and go to 'Mahabaleswar'. Without second thoughts I accepted the invitation as this hill station in Western Ghats range was always there in my bucket list. Unfortunately, he had to drop the plan and we decided to meet at Belgaum. So I took a halt at Pune and visited my buddy Dolly Mokati who served me a great dinner. Later, I started riding through the beautiful Mapro plantations, all the way to Mahabaleshwar. The visibility was below 5 m when I reached 'Sydney Point'. The solo rider was tired by then and didn't want to take the risk of exploring the dense forest during the early night. While riding down the ghat, I saw three street lights a few steps away from the road and a bit inside the forest. The curiosity drove me towards it. It seemed like a haunted place with graves written in Arabic. This place took me aback "for the night is dark and full of terrors" :O . Somehow, I managed to take a few pictures and walked towards my bike with a fear in mind.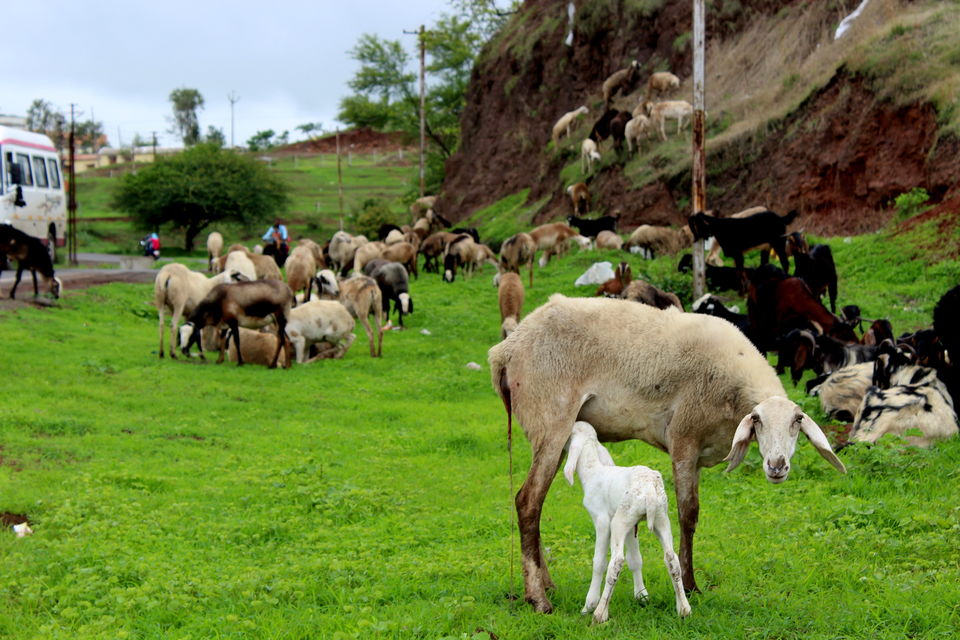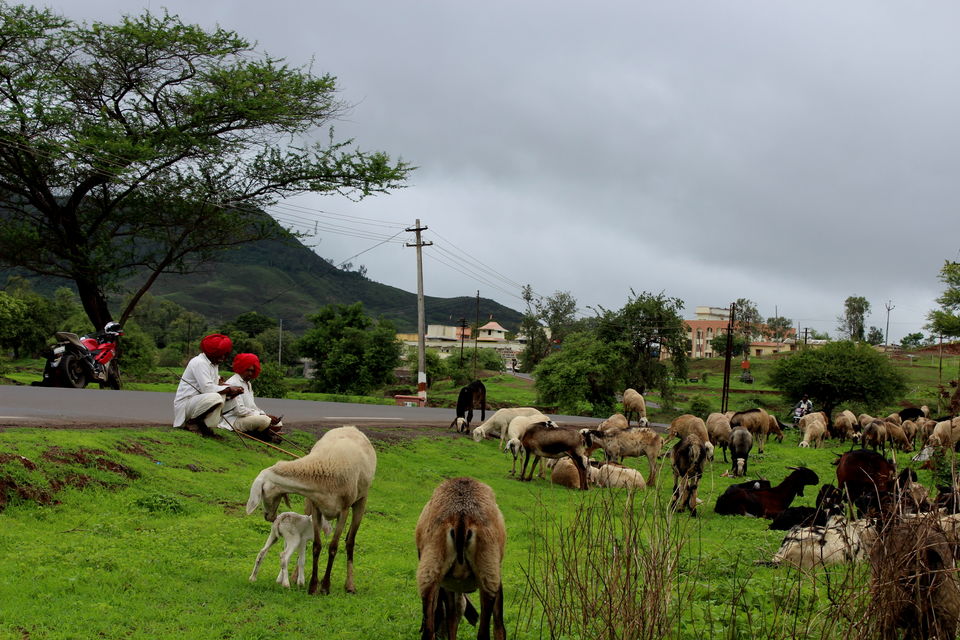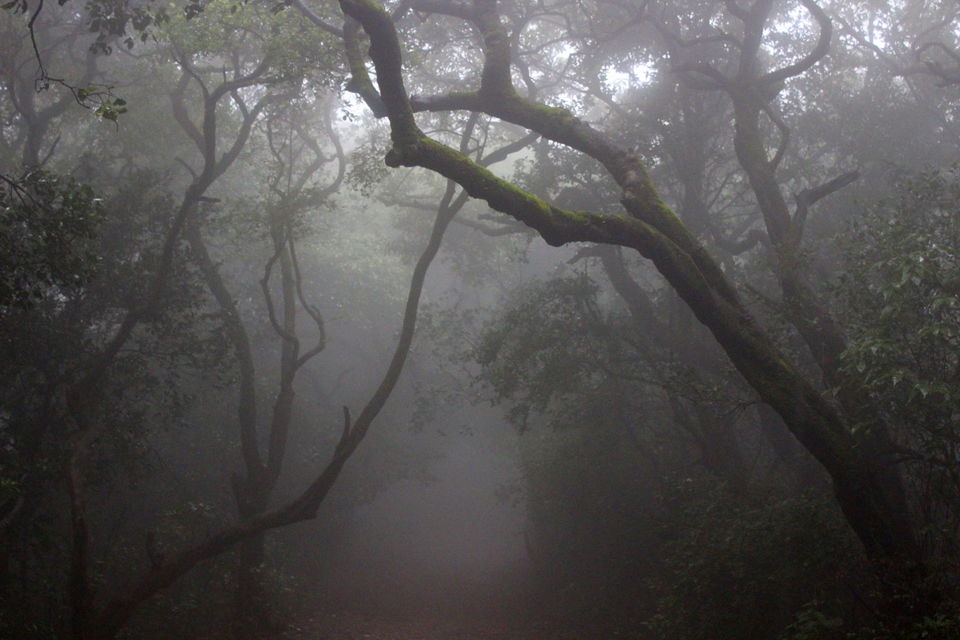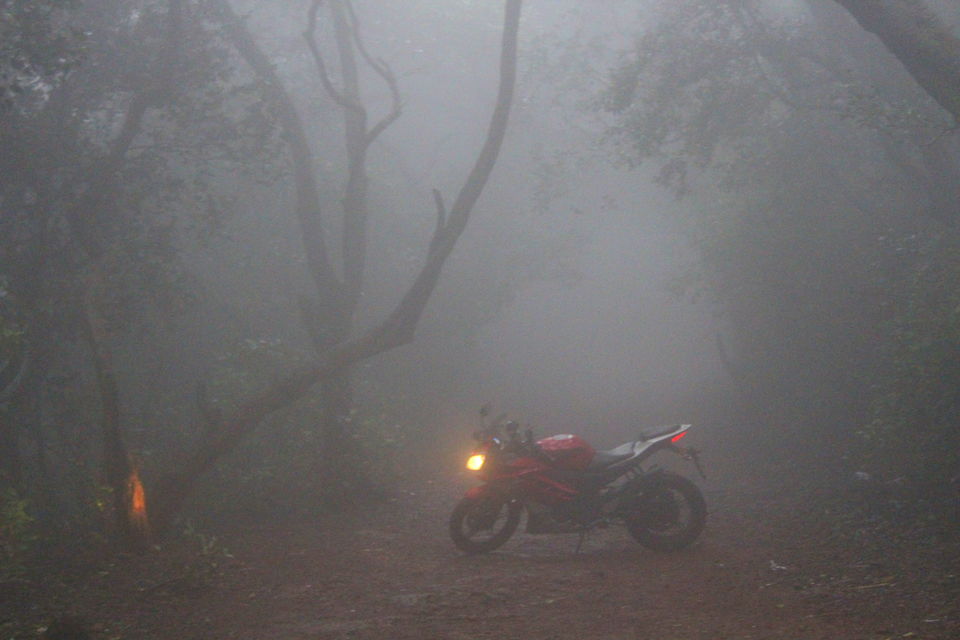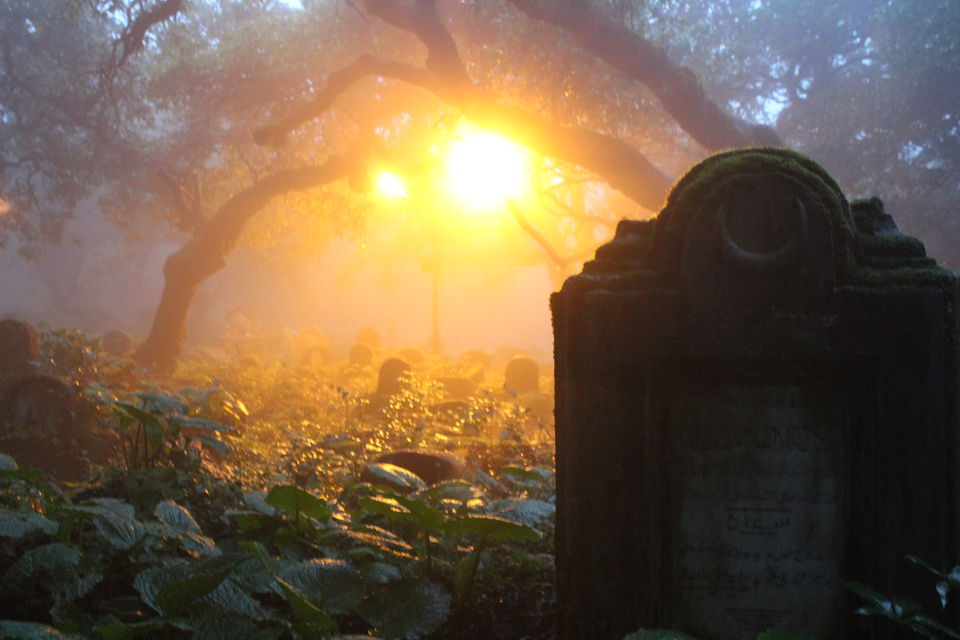 I reached Belgaum by midnight but that graveyard had consumed my mind until I fell asleep. Early morning, Vishnu and I had breakfast from the hotel where we stayed and was all geared up for the ride to Bangalore. We took few pit stops for rest and for taking photos and reached Tumkur around 4 PM. From there, we bid adieu to each other and he took the deviation towards Mysore and I rode towards bangalore. Finally, reached namma bengaluru by 8 PM feeling like a champion. An amazing time had come to an end. I felt so refreshed and earned many XPs to my real life experience. Thank God for those awesome five days which was the longest solo ride by me- 2500 KM!