I have been to Mumbai two times before but it always feels refreshing when I visit this city. The city is magical - busy roads, people hovering around the streets, catching locals, smiling, helping... The city restores me back to life. Always.
The city has lot of places to visit. Frankly, one day is not enough to cover the city. I recently went for Mumbai darshan and thought of covering some new places. You can refer to the following Mumbai darshan places list to make your Mumbai darshan itinerary as well.
I reached Bandra station, Mumbai at 7:30 in the morning, hired a cab and straight away went to my hotel.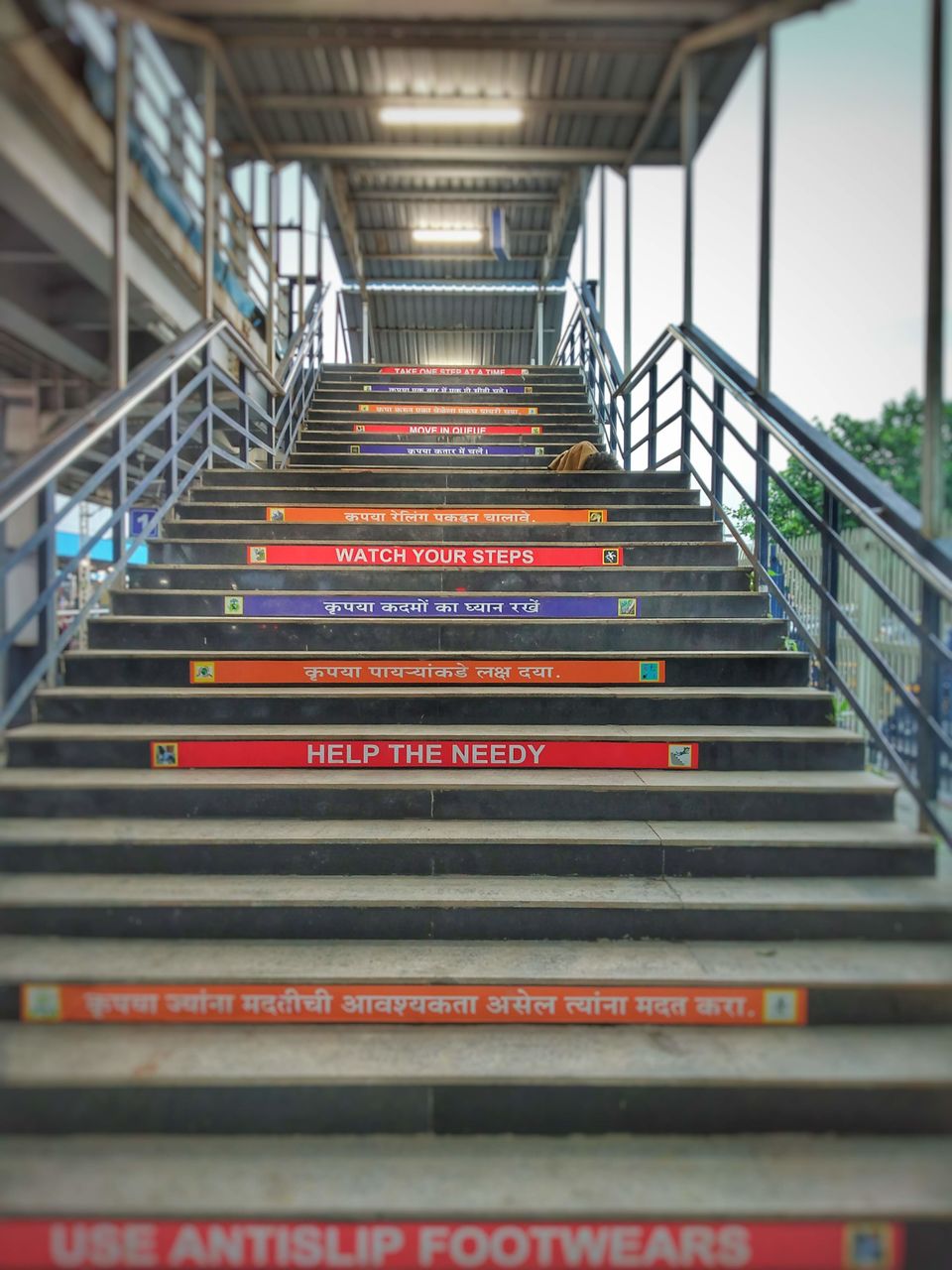 After getting refreshed, I started my journey for a day. First place in my Mumbai darshan checklist was Siddhivinayak Ganesha Temple. But before that I wanted to have something as I was famished and was craving to have some local Maharashtra cuisine. I picked a restaurant near Sidhivinayak mandir called Aaswaad. I ordered my favorite Misal Pav and Thalipeeth. Both the dishes were delicious. Specially Thalipeeth. Do try this restaurant for breakfast. Total cost - Rs 150.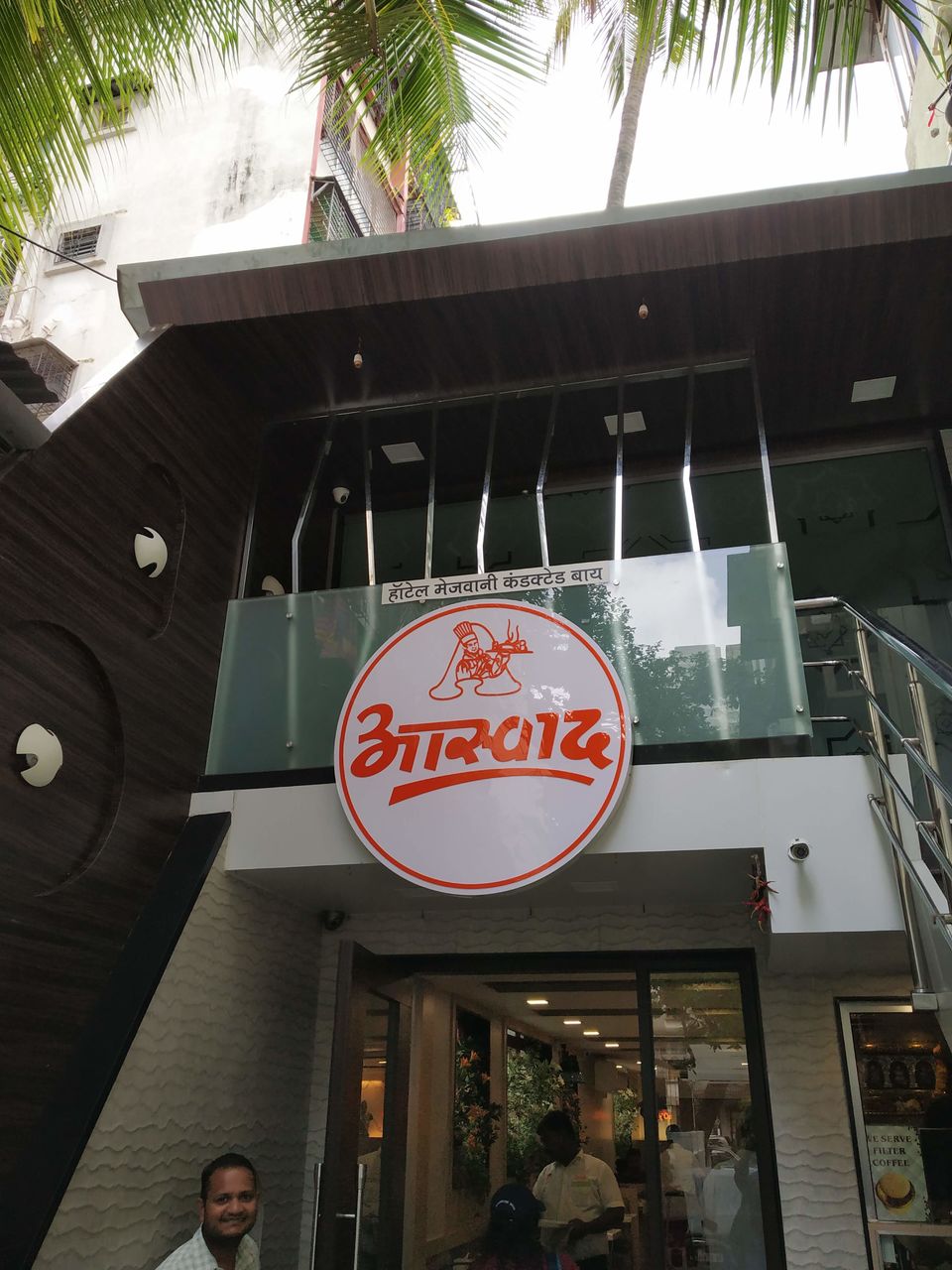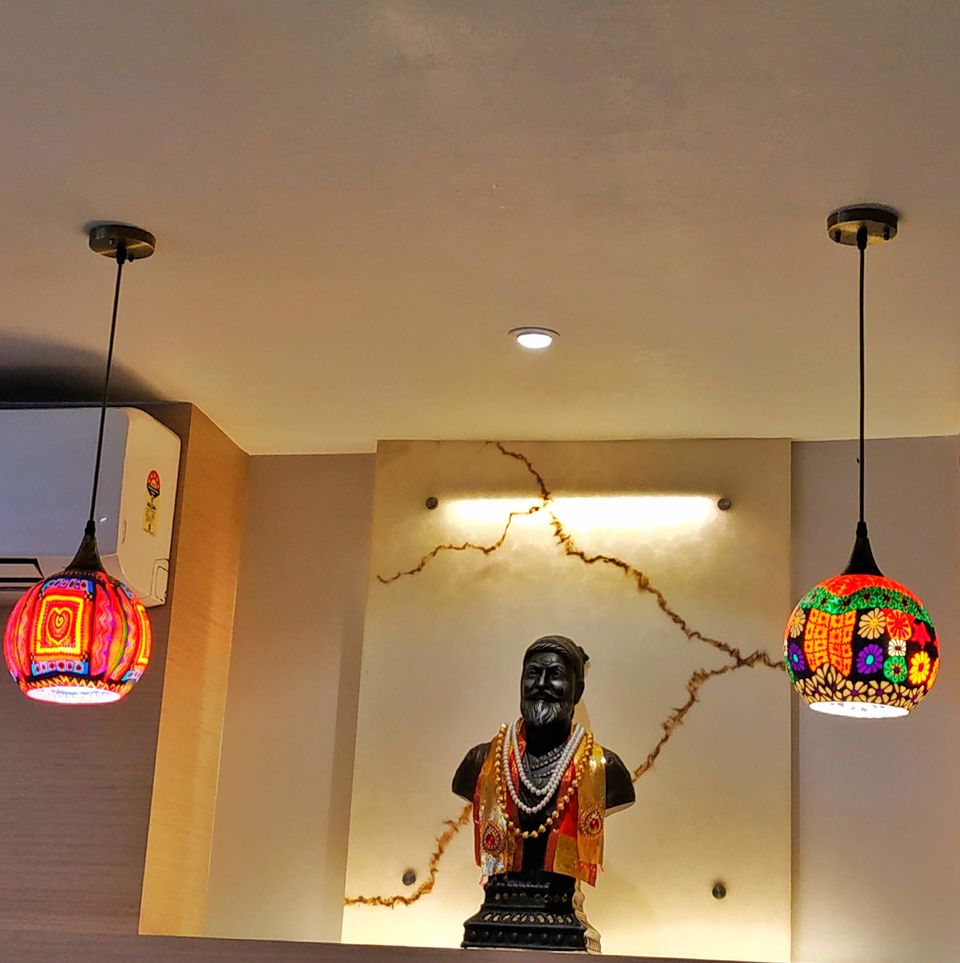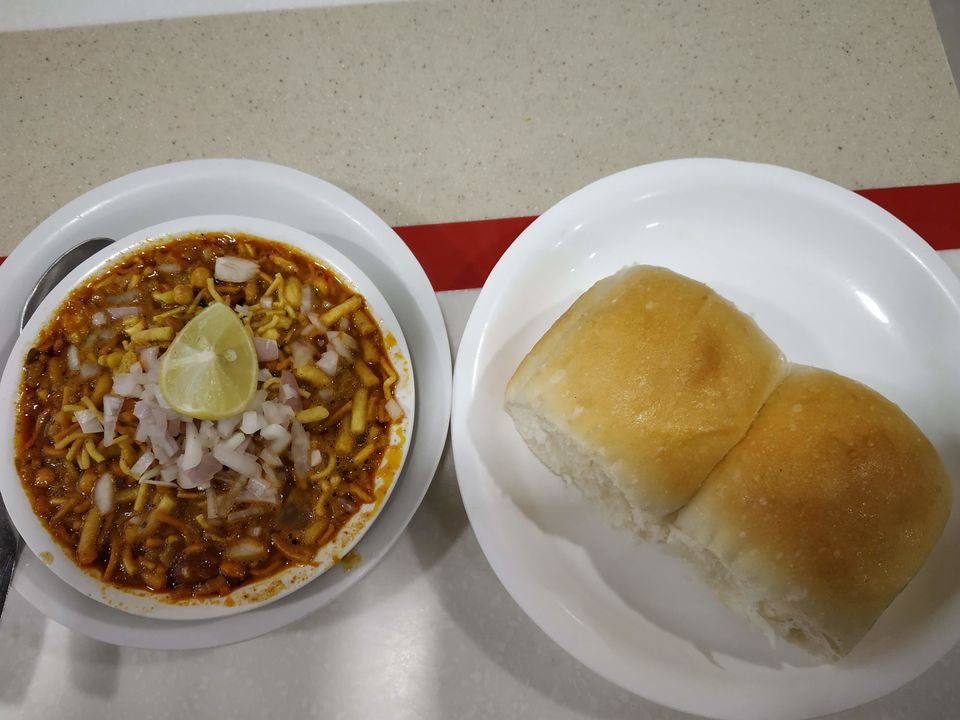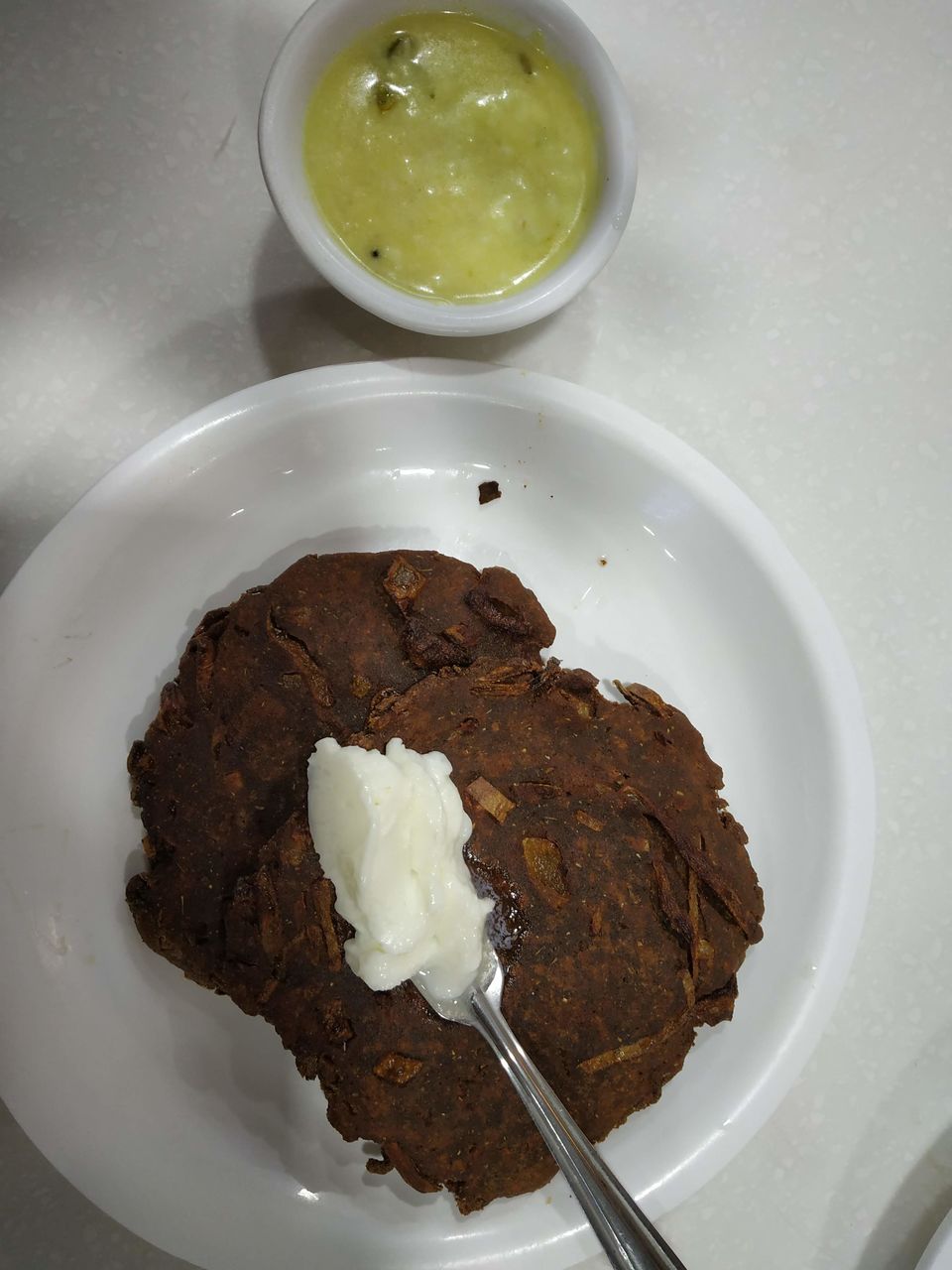 After having breakfast I started walking towards the temple. It was 10 mins(1Km) walk from the restaurant.
I reached the temple and stand in the queue. As it was Sunday, many people were on a Mumbai darshan tour so the queue was long but in 30 mins , I reached inside the temple.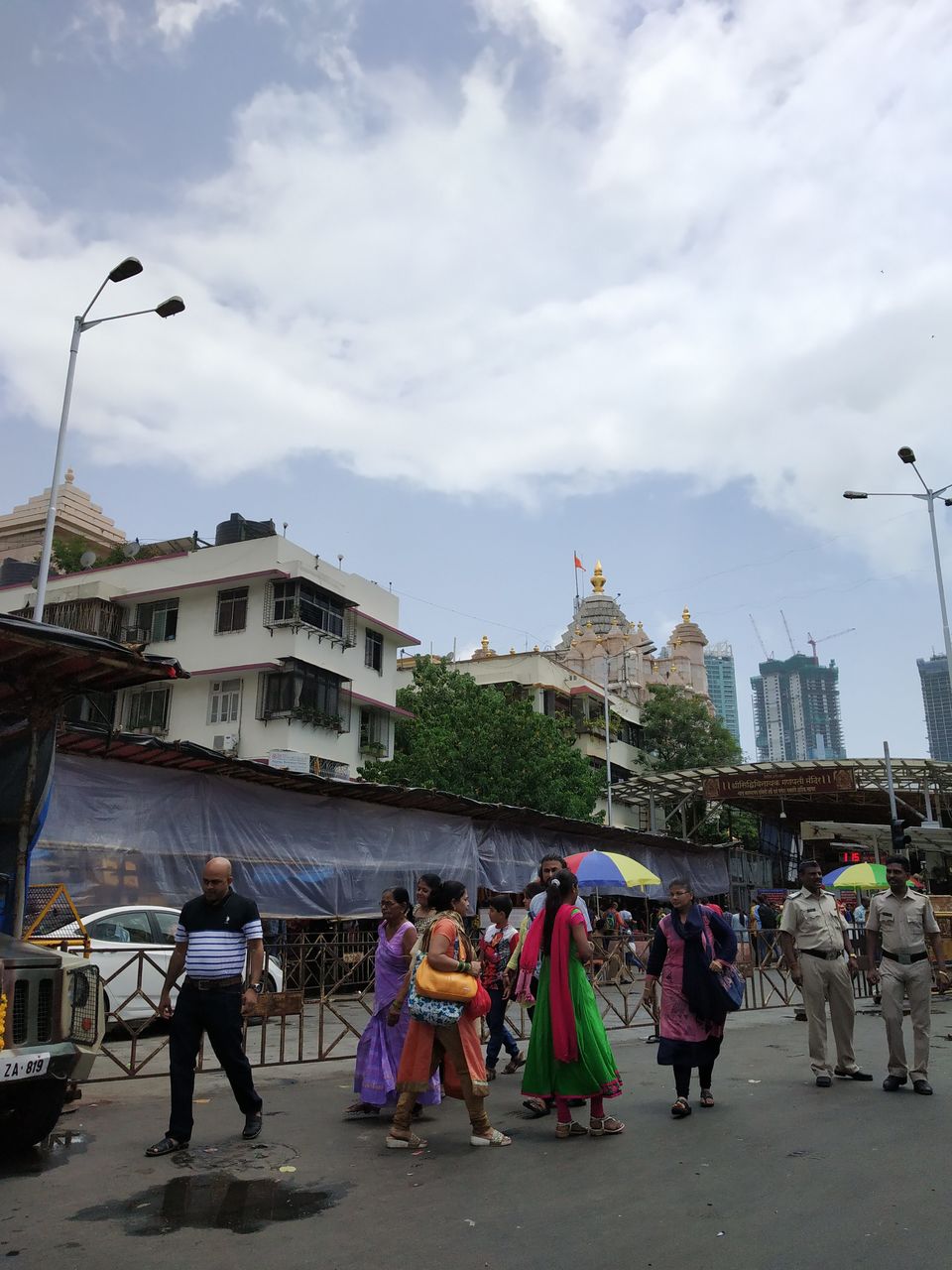 Next place on my Mumbai darshan itinerary was Bandra-Worli Sea link. As there was no direct local to reach Worli, I preferred to take a taxi to take me through the sealink. Including toll, the taxi driver took Rs.250. The drive through the sea link was fun. I recorded the entire Mumbai darshan journey through the sealink and also took photos.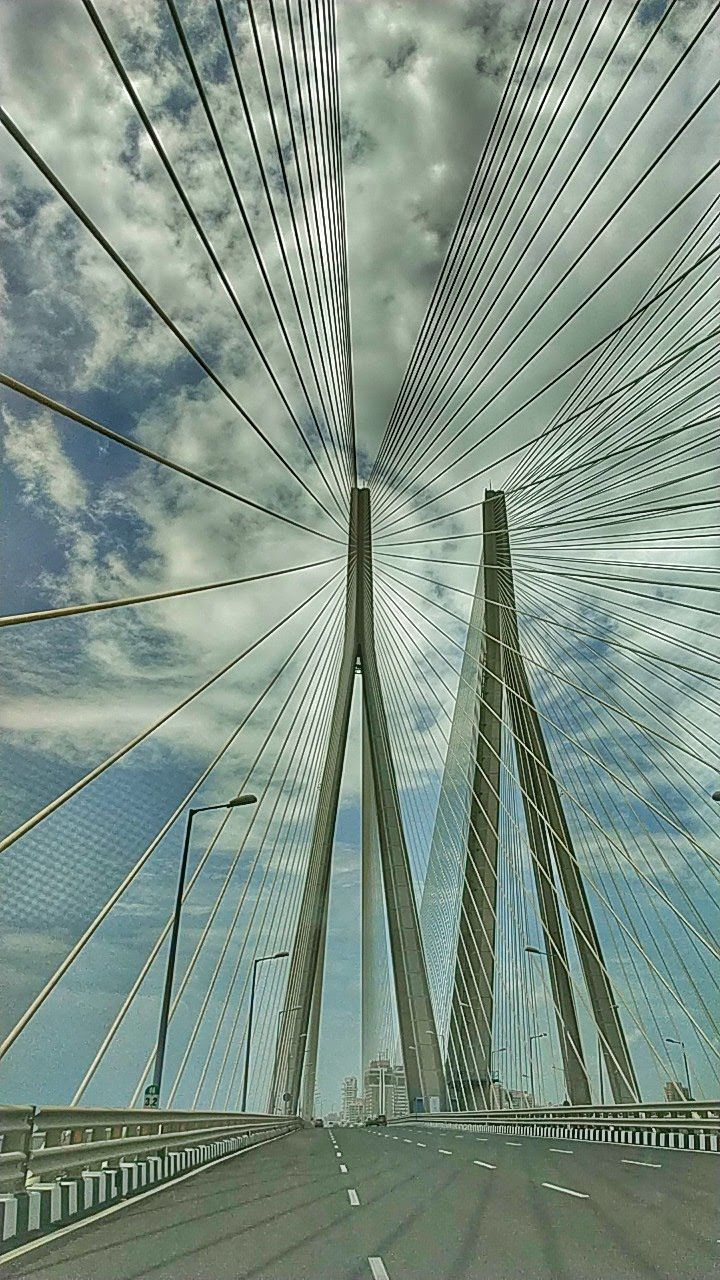 The driver dropped me near Band stand. I started walking towards Mannat -Mr. Sharukh Khan premises. Unfortunately he was not there at home. I took some photos there and moved ahead for my next destination.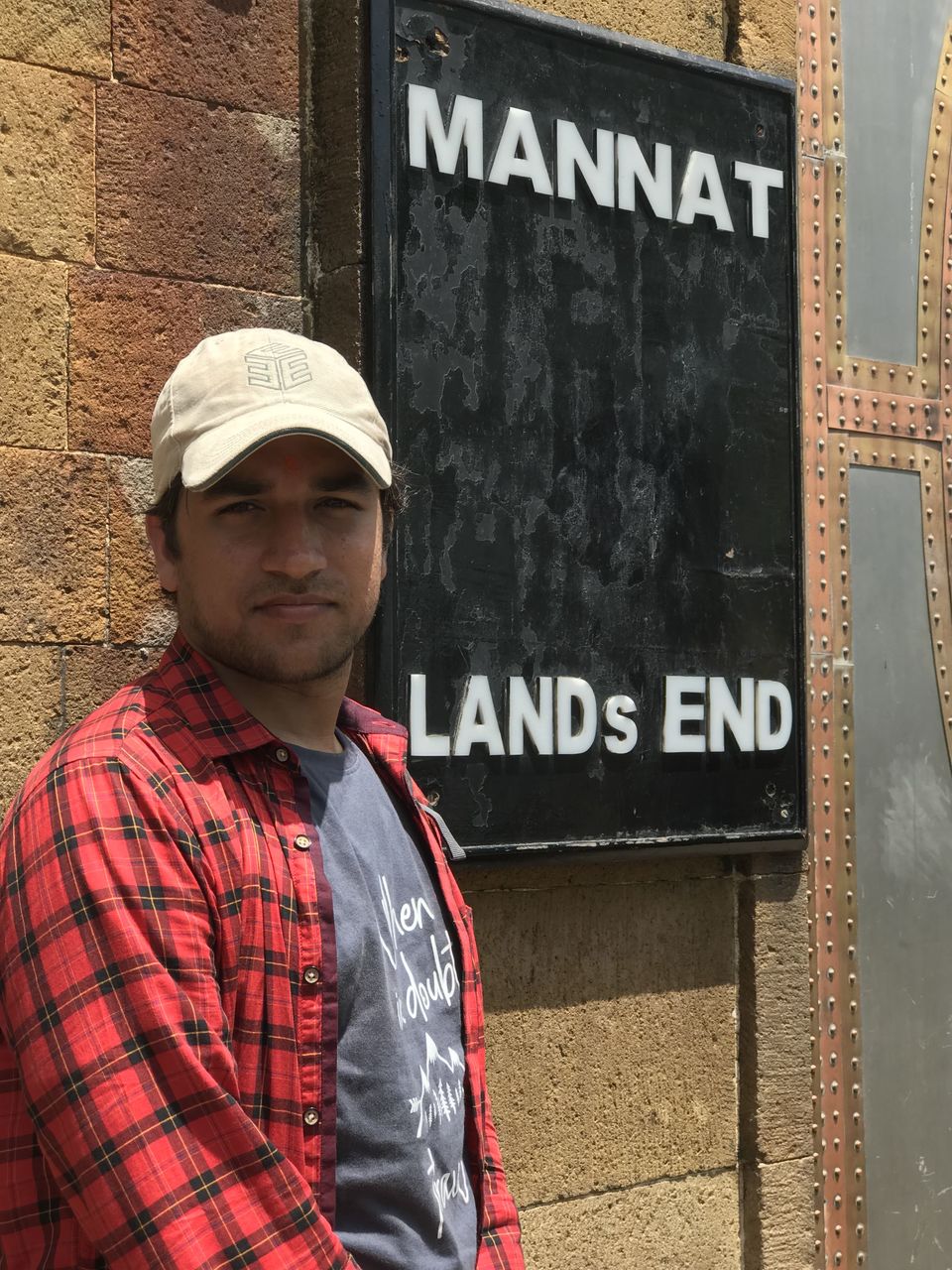 The next place in my checklist was Band Stand Fort. The palce was very scenic. Sit on giant rocks beside the sea and gaze beautiful Bandra-Worli sea link. I bought bhel puri and sat there to enjoy the view.
After this, I took a bus from nearby bus stop and headed towards Bandra Railway station to catch local for CST.
Bus ticket price from Band Stand fort till Bandra Railway station Rs. 35 and from Railway station till CST is Rs. 5.
By the time I reached CST, it was almost 4pm. I was hungry. Thanks to zomato that I found a good restaurant opposite to CST called Aram Vada Pav. The restuarant also has a sitting area. Some person was having Sabudana khichdi and after seeing it I felt so tempted that I ordered it immediately. One sabudanaisn't enough for me so I ordered 2 vada pav and tea also :D
Total Cost for snacks - Rs 110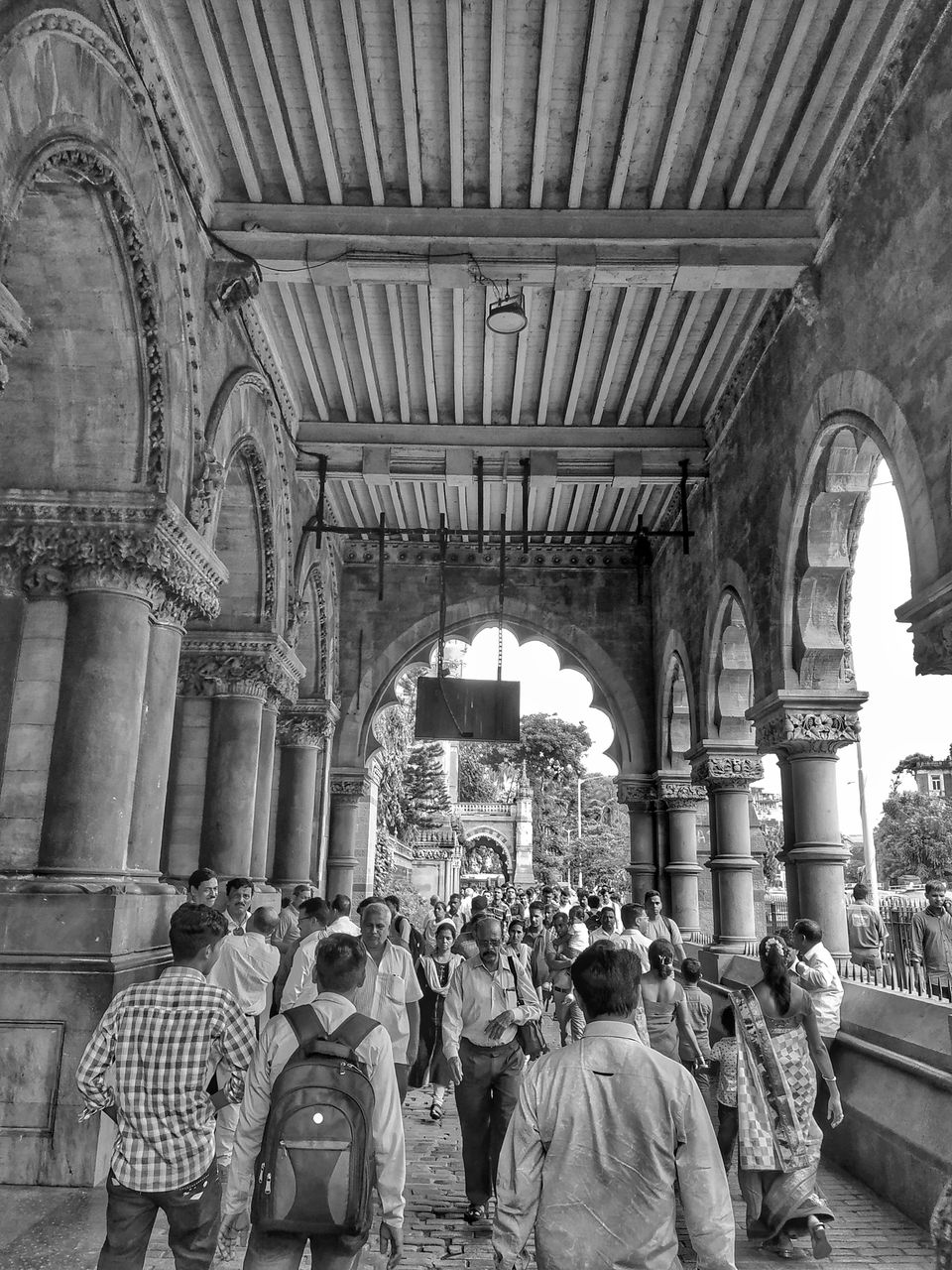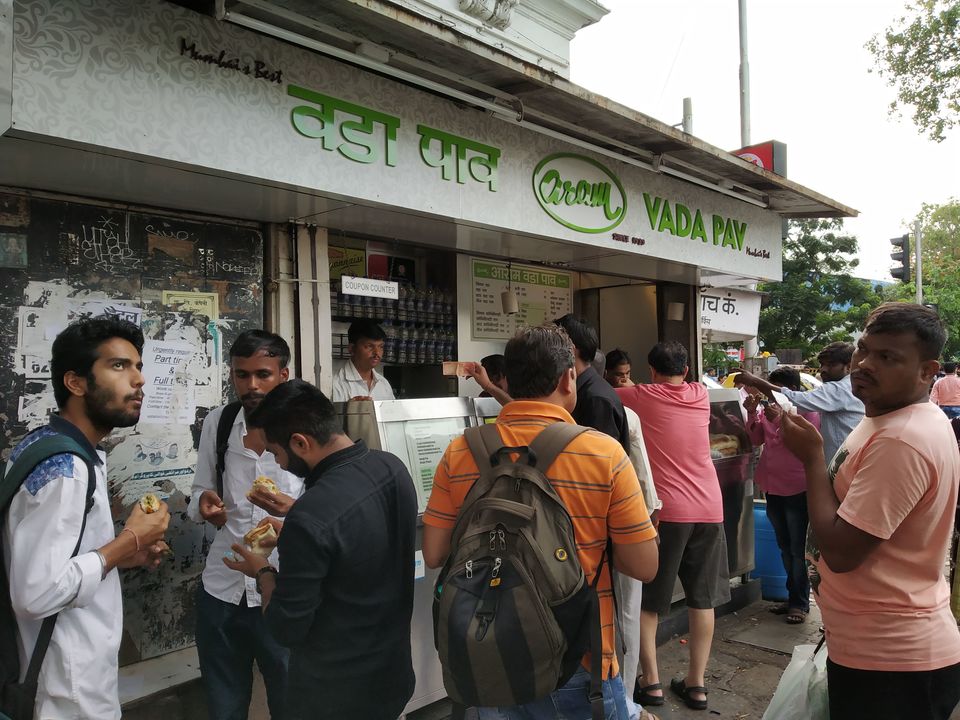 I crossed the road and went back to the station to take bus for my next destination on my Mumbai darshan tour - Gateway of India.
But I observed that there are shared Taxis can be taken outside the station. The cab took Rs 20 per person for Gateway of India. He dropped me near Taj Hotel.
To avoid wasting time I took a ferry ticket near Gateway of India and stood in the queue for the ride. Ticket price - Rs.90
This was the best part of my entire 1 day venture of the Mumbai darshan spots.
While I was waiting in the queue, it started drizzling. Ferry came for boarding and I rushed to catch front seat. The total ride generally takes 1 hour.
After a while it started raining like cats and dogs and it added more adventure to the ferry fun. Thrilling experience it was. Don't miss the ferry ride if you visit Mumbai.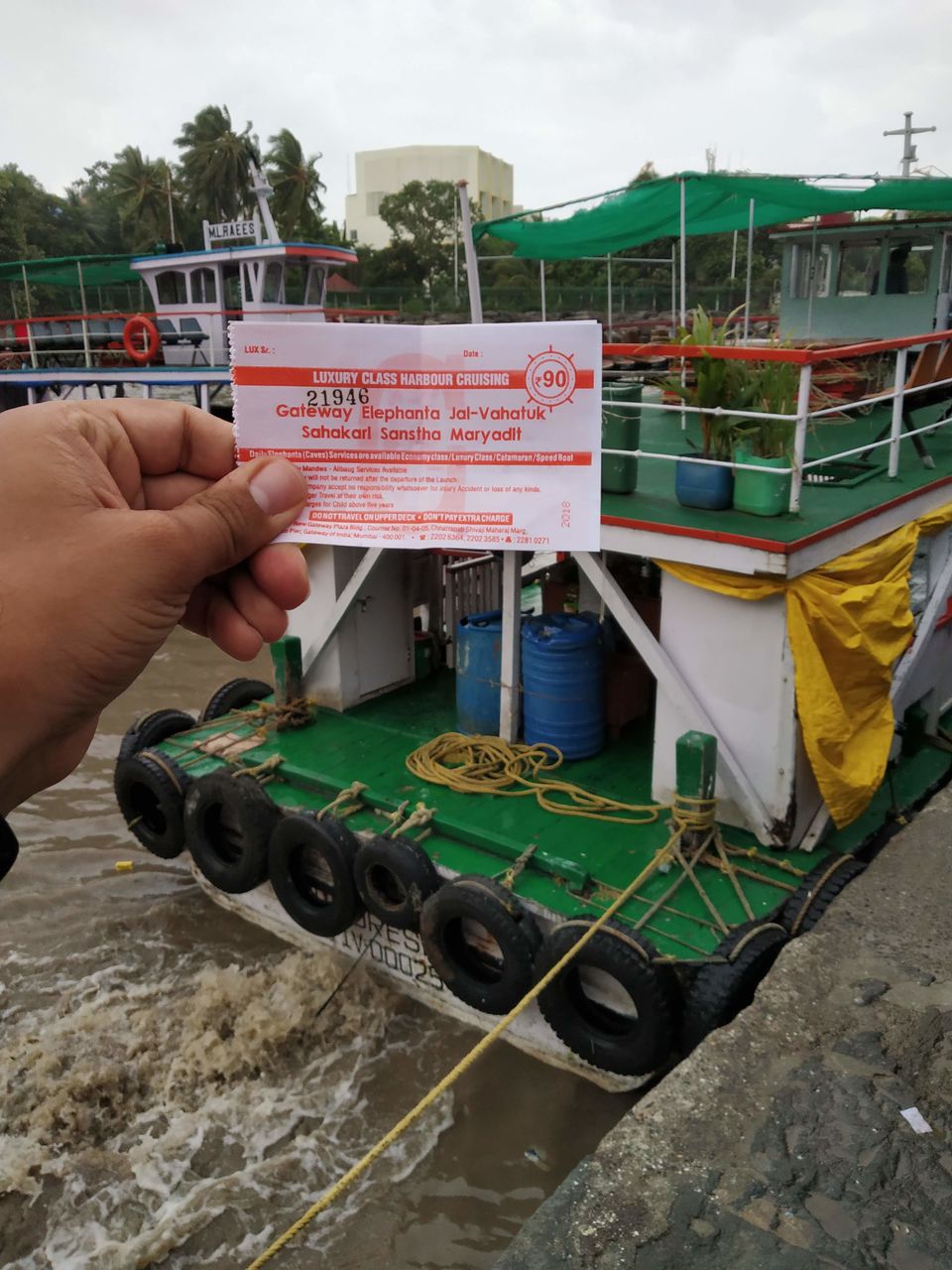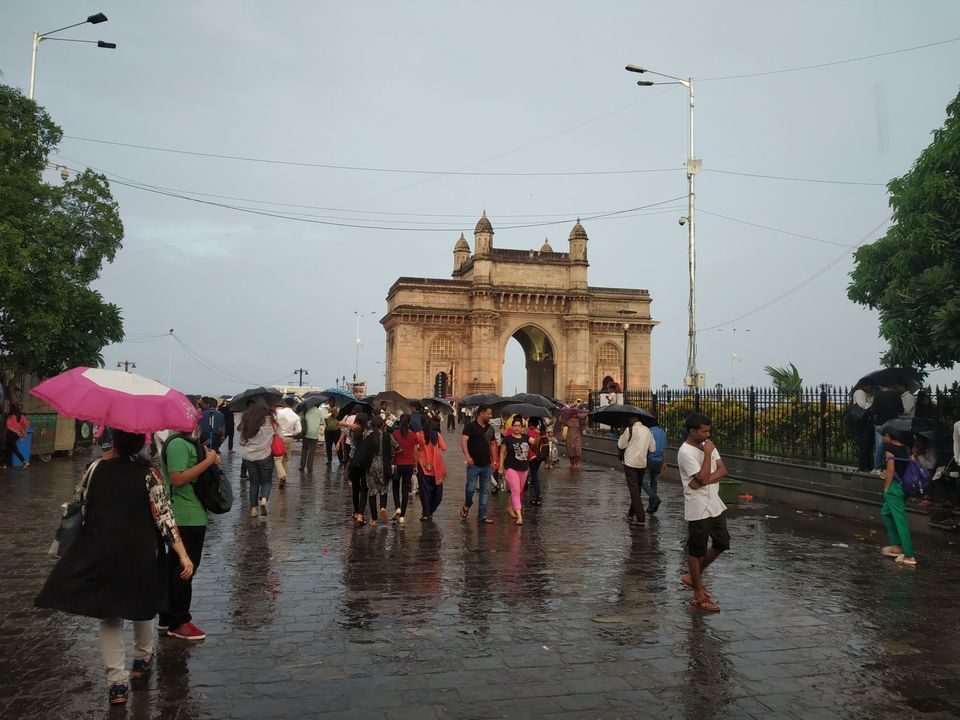 After I returned back from the ride, I sat near Gateway of India to dry my clothes. I was completely drenched :).
Now it was time to do shopping in local markets as part of the Mumbai darshan. I headed to Colaba Causeway market which is 10 mins walking distance from Gateway of India. The marker is very lively. You can find clothes, jewelry - dirt cheap with great quality.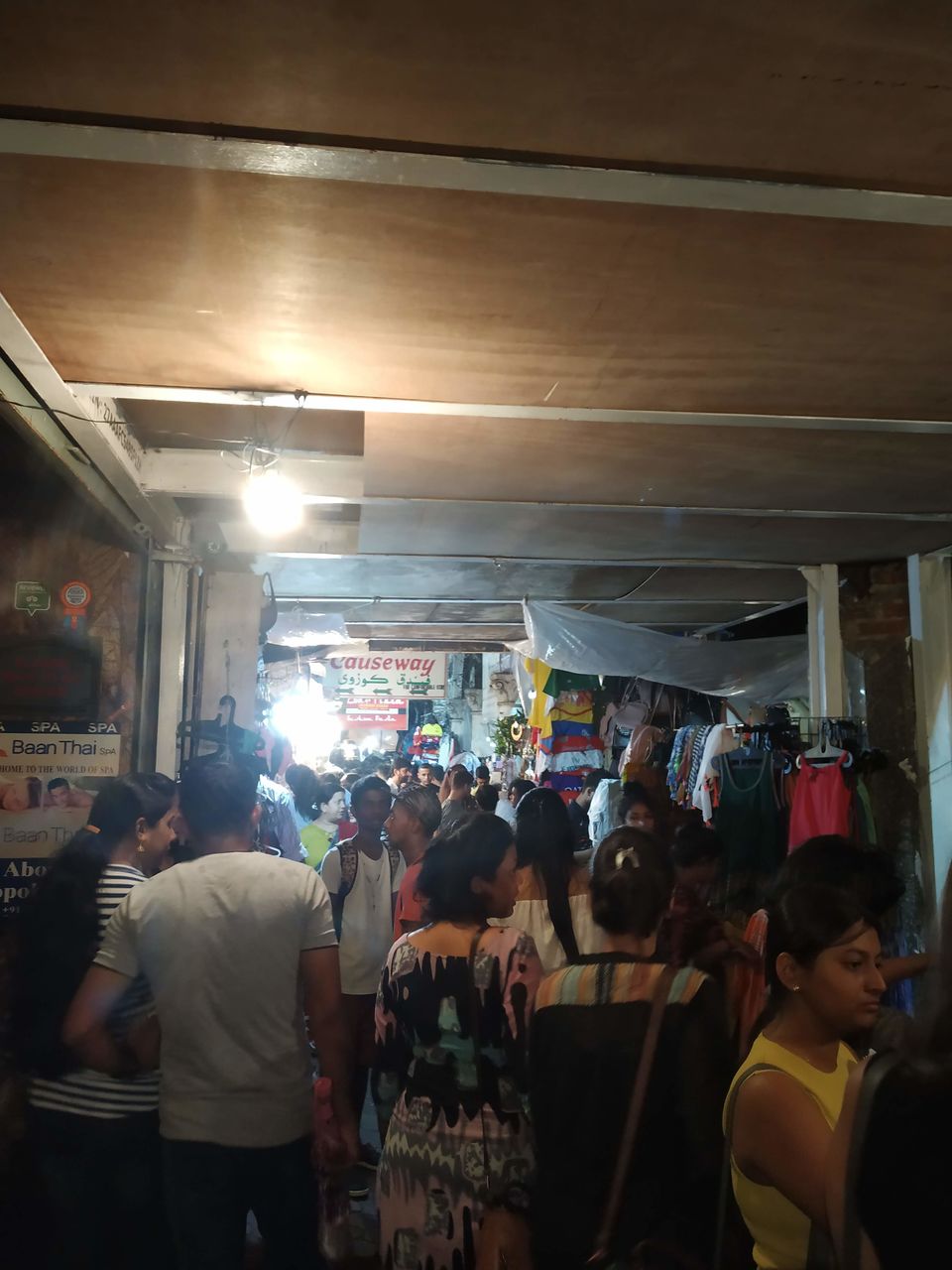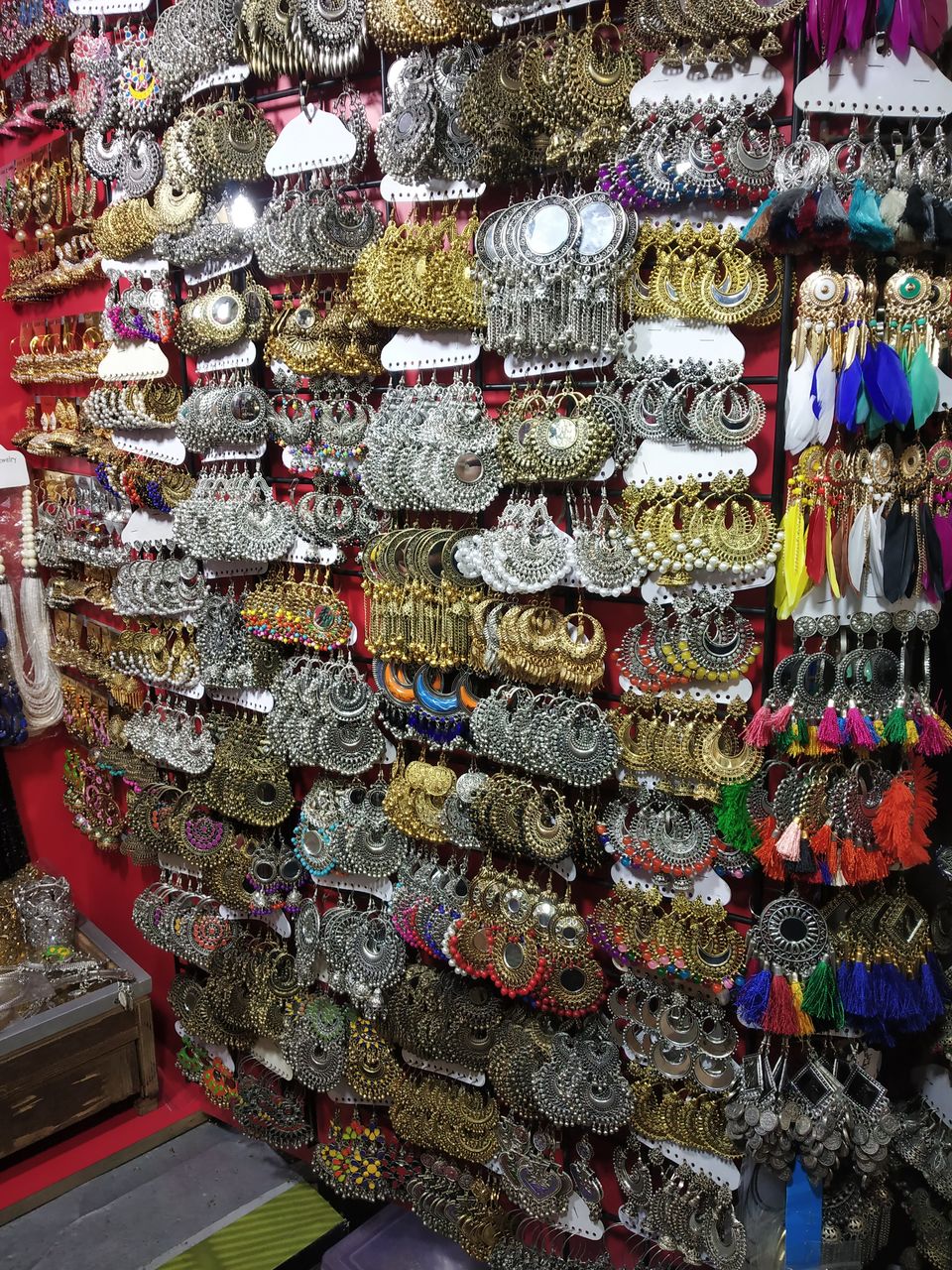 This place also offers some of the best places to eat in the city. Hence it is advisable to reserve table if you are planning to have dinner nearby.
I had dinner at Delhi Darbar restaurant in opposite lane of the market. The food wasn't so great but I had no option as all restaurants were packed.
It was 10 p.m and the rain had stopped. I took a shared taxi and headed back to CST.
I was mesmerized by seeing beautiful lights decoration on CST and MahaNagar palika.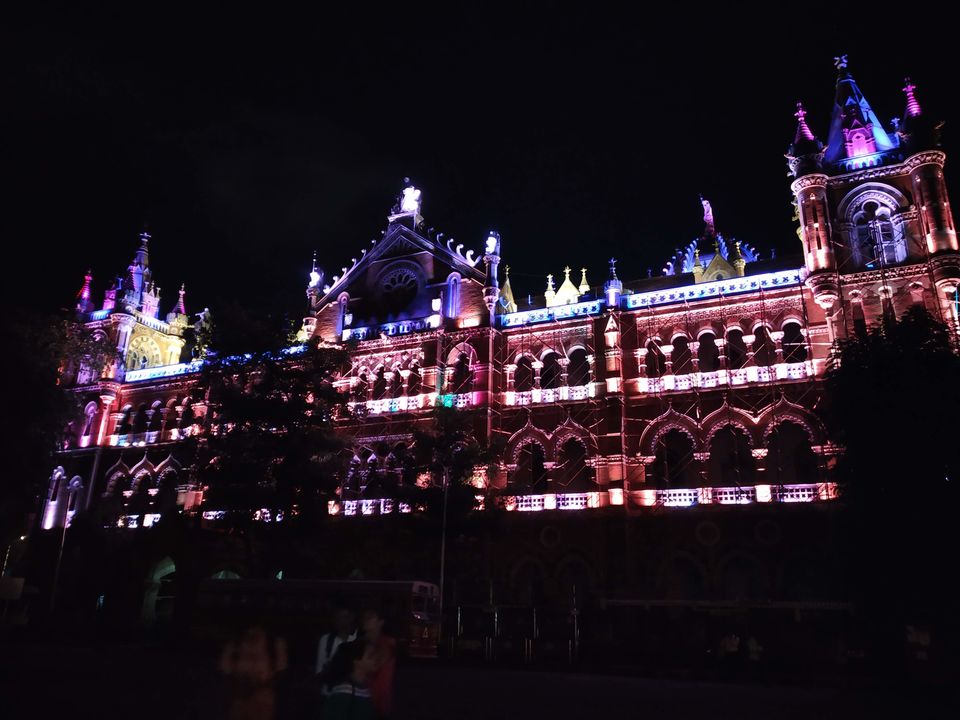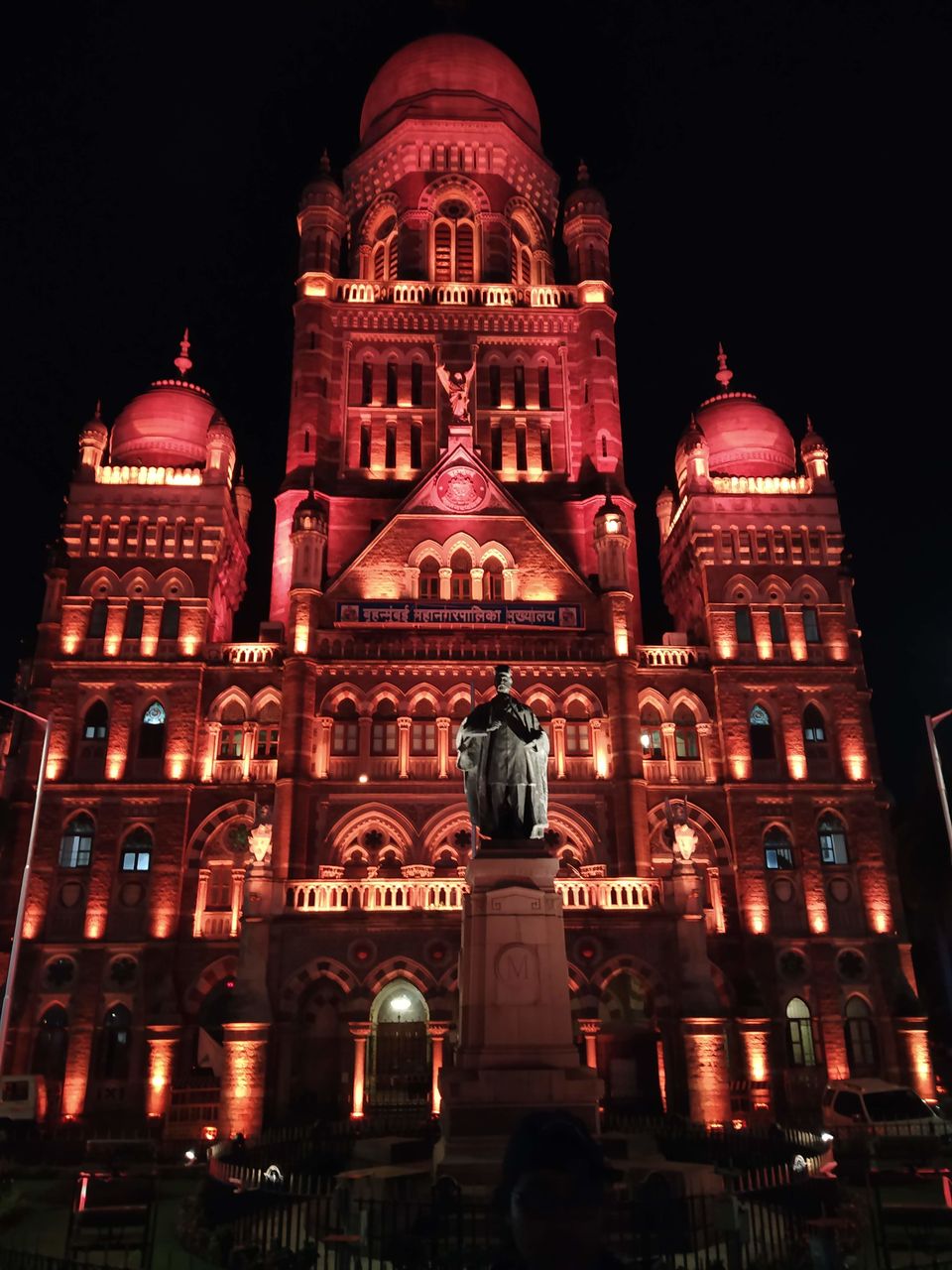 After spending some time with lights, I boarded a local to Kurla and headed back to my hotel as I had my train to Pune early morning.
At the end of the day, I was immensely happy that the day went as I planned. While going back to hotel I started searching for places to visit in Pune the next day :).
If you want to explore the city, you can also embark on your own Mumbai darshan journey or book some Mumbai darshan packages. Whether you are coming for Mumbai darshan from Pune or Delhi, travellers from every part of the country will enjoy visiting the various Mumbai darshan places.
Cheers to traveling !
Frequent Searches Leading To This Page:-
Day tour in mumbai, mumbai holiday package for 2 days, weekend getaways from mumbai, 2 day trip near mumbai, weekend tour packages from mumbai