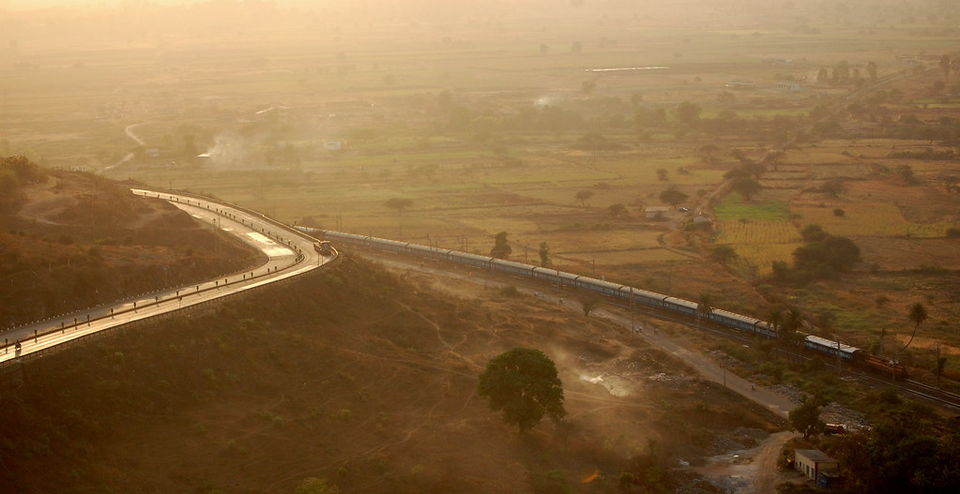 The region around Pune came into the news this rainy season when it received more amount of rain than even Mawsynram and Cherrapunji, the two wettest places on Earth. This inordinate amount of rains bought train travel between Mumbai and Pune to a halt. Rail services which were stopped earlier are still expected to take atleast a couple of days to resume. Railway officials were hoping to open the tracks over the weekend, however, given the condition of tracks and the mountainside, they are estimating it to take further time till 16th August.
The Mumbai-Pune railway route has been non-operational since 3rd August when heavy boulders came crashing down on the tracks between Lonavla and Karjat. Since then, various train services have been cancelled, diverted or short terminated by the railways. The popular trains that have been cancelled include Pragati Express, Deccan Queen, Sinhagad Express, Mahalaxmi Express, Intercity Express, Koyna Express and Nanded-Panvel Express among many others.
To aid the rescue operations in situations where trains are stuck due to floodwater, Central Railways is planning to buy 10 boats to expedite the process instead of waiting for disaster response agencies to arrive. The inflatable boats which will be equipped with life jackets will be used to rescue ailing and elderly passengers and will help in delivering food packets. The Railway Protection Force(RPF) will receive these boats and form an "Anti-Flooding Squad" to deal with the floods.
Think we missed out on something? Tell us about it in the comments below.
Get travel inspiration from us daily! Save our number and send a Whatsapp message on 9599147110 to begin!