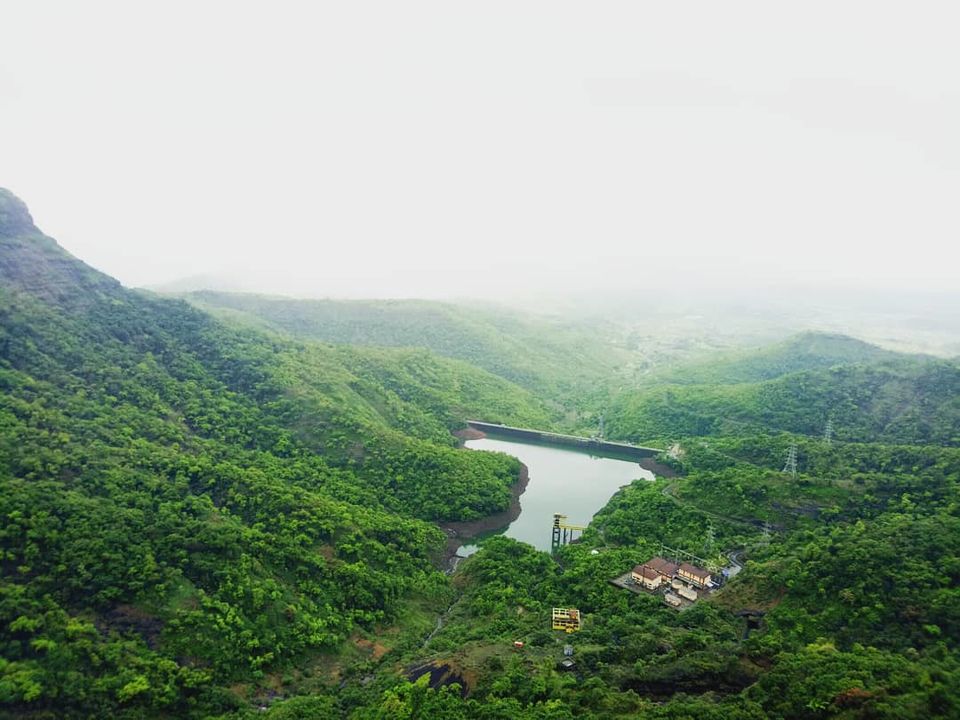 Nestled between the western ghats and river Pravara 'Bhandardara' is a small village in Maharashtra.Each day hustling for work in this busy city life badly needed a break from this hustle n bustle of city and mundane life.So this was my destination I decided to explore and rewind with nature for a while-Bhandardara.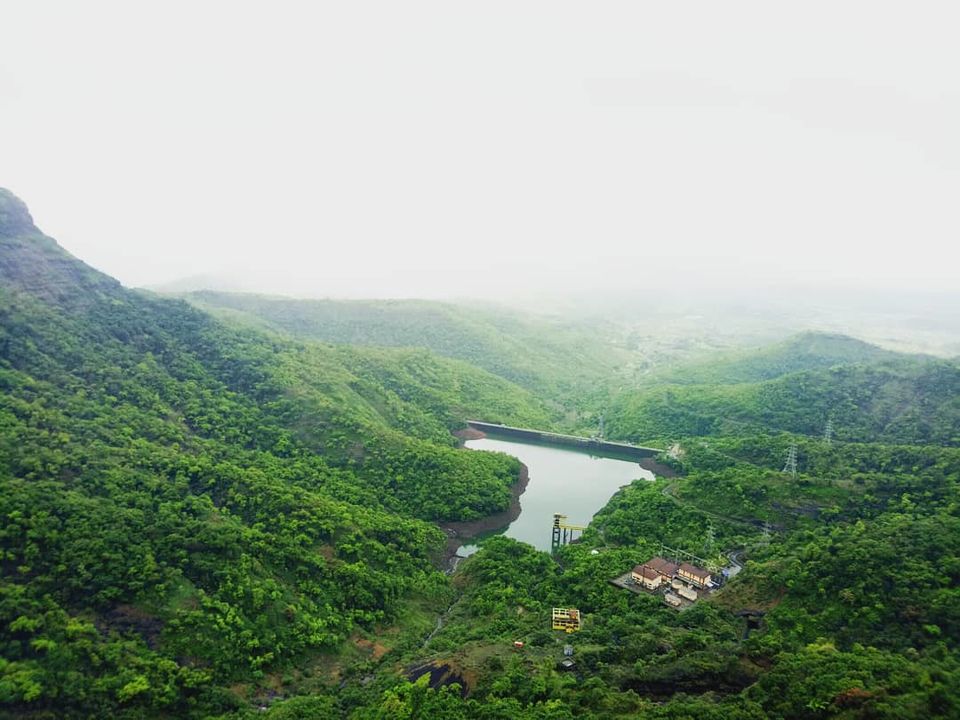 The village is located in Ahmednagar district of Maharashtra about 160 km from Pune.
So starting in the morning, we(with a group of 30) reached there around 6 in the evening.In the month of June,with the temperature still soaring in city and no rains received yet this place(bhandardara) is a paradise full of fresh air,frequent downpours and tranquility all around.
Got down from the bus to enjoy the lovely view of Pravara river,weather was so pleasant along with the sunset view;sky was showing different colors.It was like nature showing us #nofilter mode ;)The view,the weather, the vibes everything was so refreshing!While everyone was enjoying a lot clicking pictures,capturing the splendid landscape, in a moment it started raining!C'mon its Monsoon season!:)Temperature dropped quite a much in the evening and ofcoz after the rain.
After reaching the campsite....yes we did camping by the riverside:)Having a simple and delicious dinner(ghar ka khana) at a local's house we all went for night trail in the woods.And here comes the surprise!!!!!
We all geared up for the walk in the woods along with our torches as its dark in the woods.Rain had stopped now but cool and fresh breeze was flowing.There was a sense of quietness in the dark amidst the music n notes of different creatures.The moment all the torches went off.....it was like magic all around!!!!
Glowing and dancing lanterns everywhere!
All trees and bushes full of fire flies :)
It felt as if mother nature had taken out its lanterns for us to guide in the dark-completely spell bound in this fairy land!Well I love the places which make me believe more that fairy world and magical land do exists.
Coming back to the campsite slept in tent with the fear of tents might be flown away by wind as it kept raining whole night,but luckily nothing as such happened(sigh!)
Next morning waking up to the fresh and lovely view of river and western ghats in front of my tent was amazingggg!!The air was temperate,mountains were calm,river was serene and all the nature was silent.That gorgeous and panormatic sight,greenery everywhere was ice to my eyes definitely.I was witnessing the magical hush that mother nature bestowed on this village.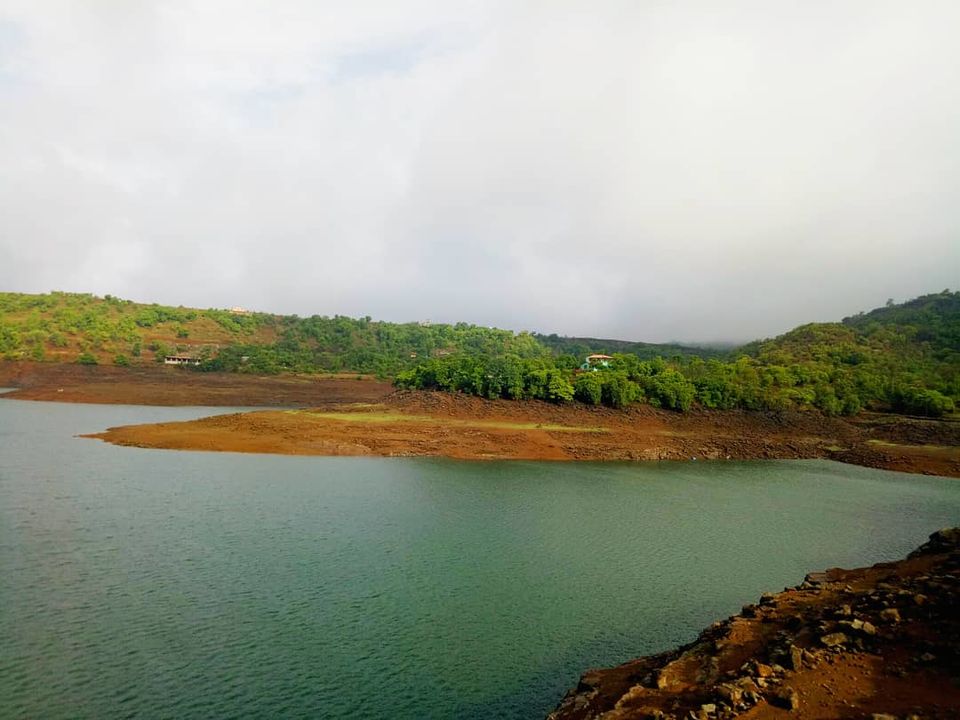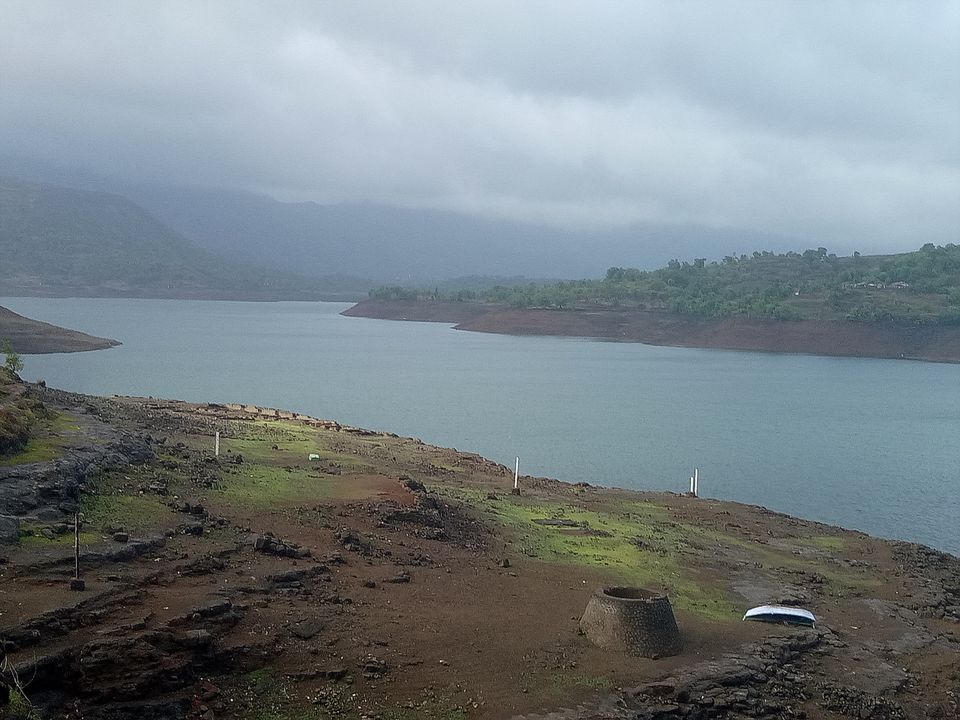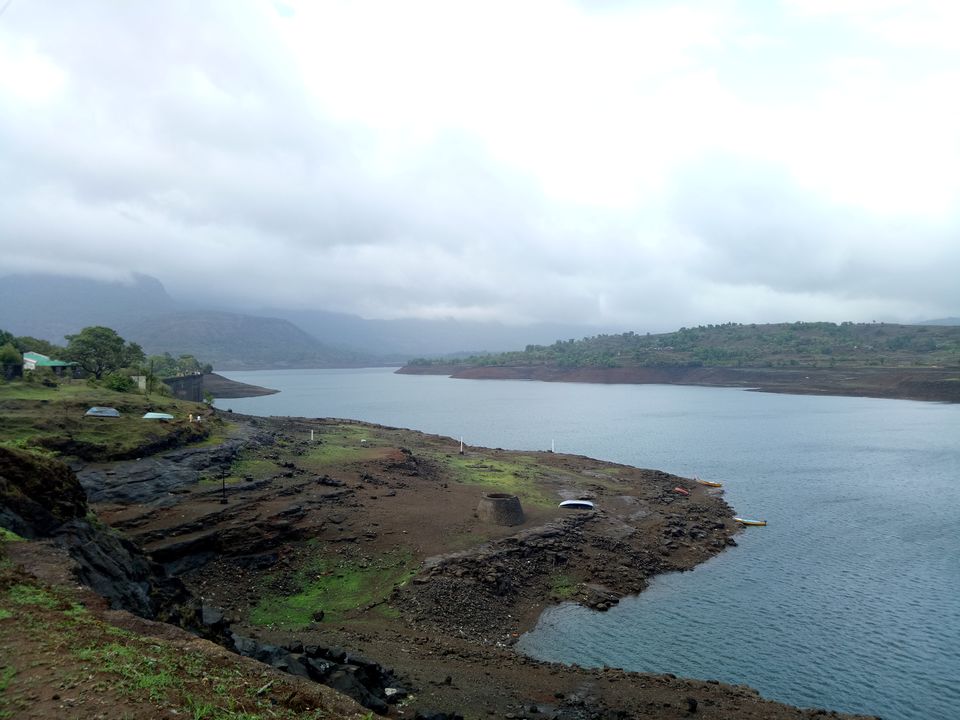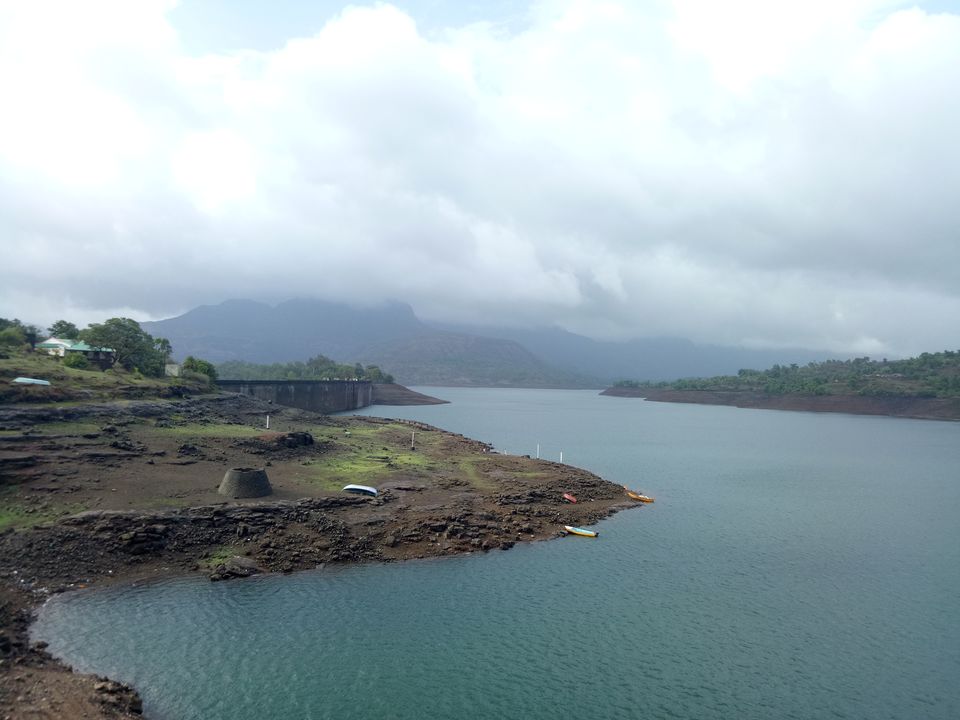 After having a light breakfast,we went to visit nearby places.On the way to visit Arthur lake we enjoyed the contour of lush green landscapes,many waterfalls and village folks working in fields even in the rains.
At a point near Randha falls we could see the Wilson Dam(one of the oldest in India) from the top,there was fog all around,this is the best thing I like about monsoons-fog-completly refreshing!
Well after having some chai bhajjis and lunch at bhandardara we left for Pune.
Coming from a mountaineous region I love coming closer to the nature every once in a while.Although living in a city(pune)you can't witness such greenery and pleasant weather every-time. Bhandardara definitely satiated my cravings for fresh air,green verdure and serenity giving me the opportunity to relax in the lap of mother nature!Thank You!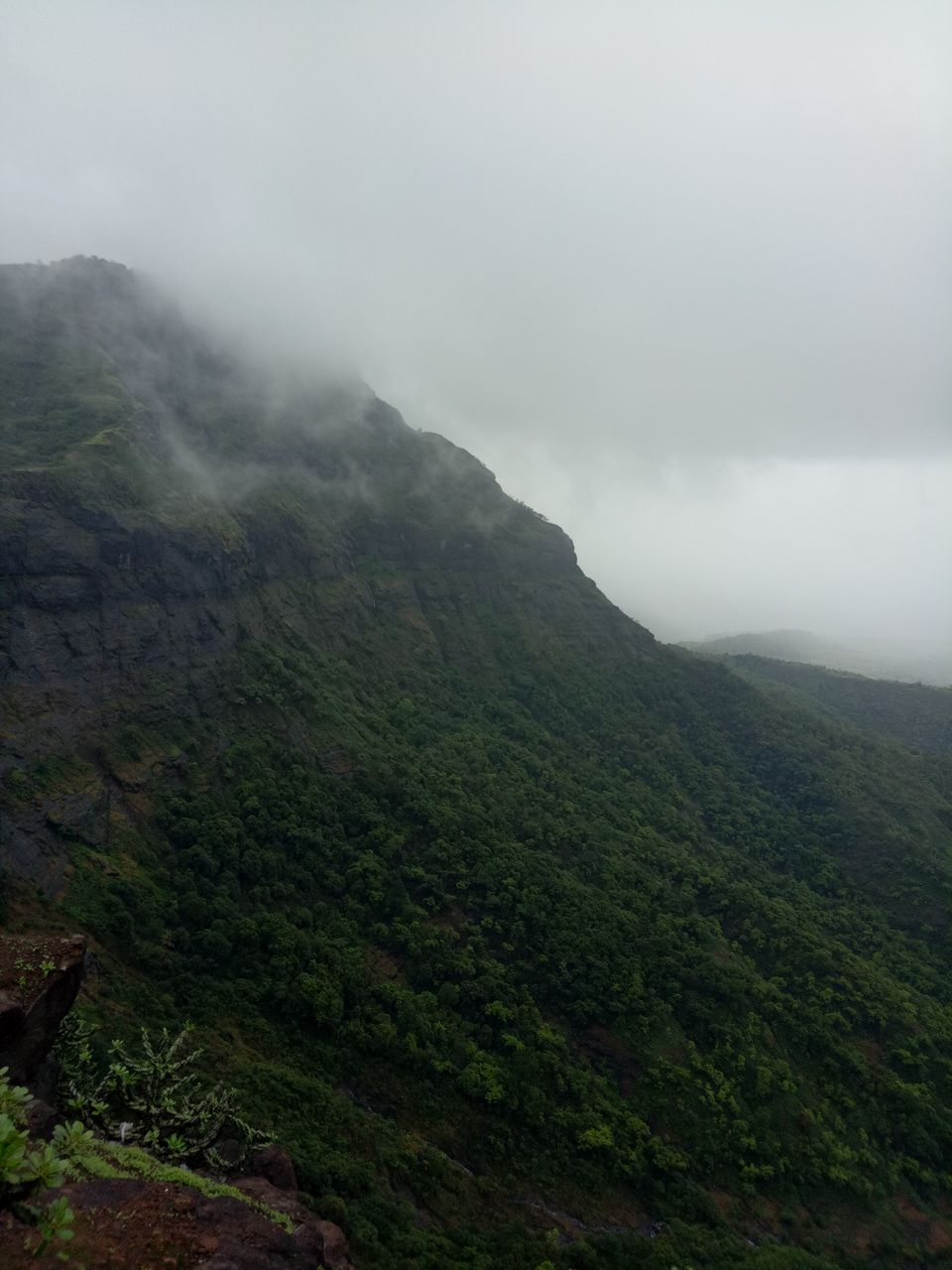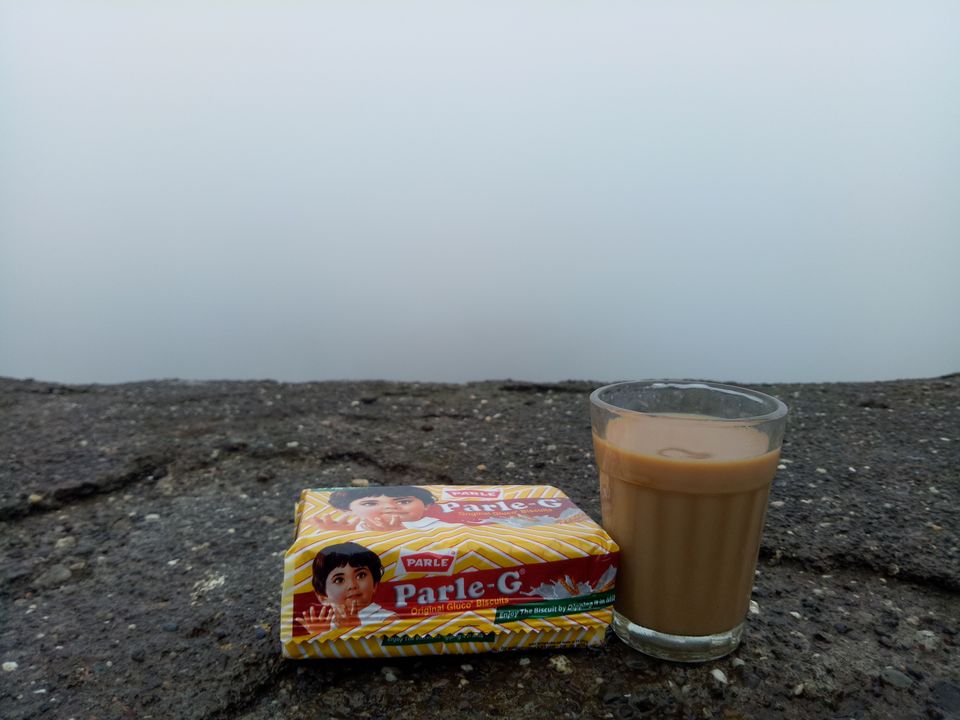 Life sucks a lot less when you add mountain air, a campfire and some peace and quiet ;)
So explorers go for that hike,spend a night under stars,besides a campfire and enjoy the nurturing of nature:)