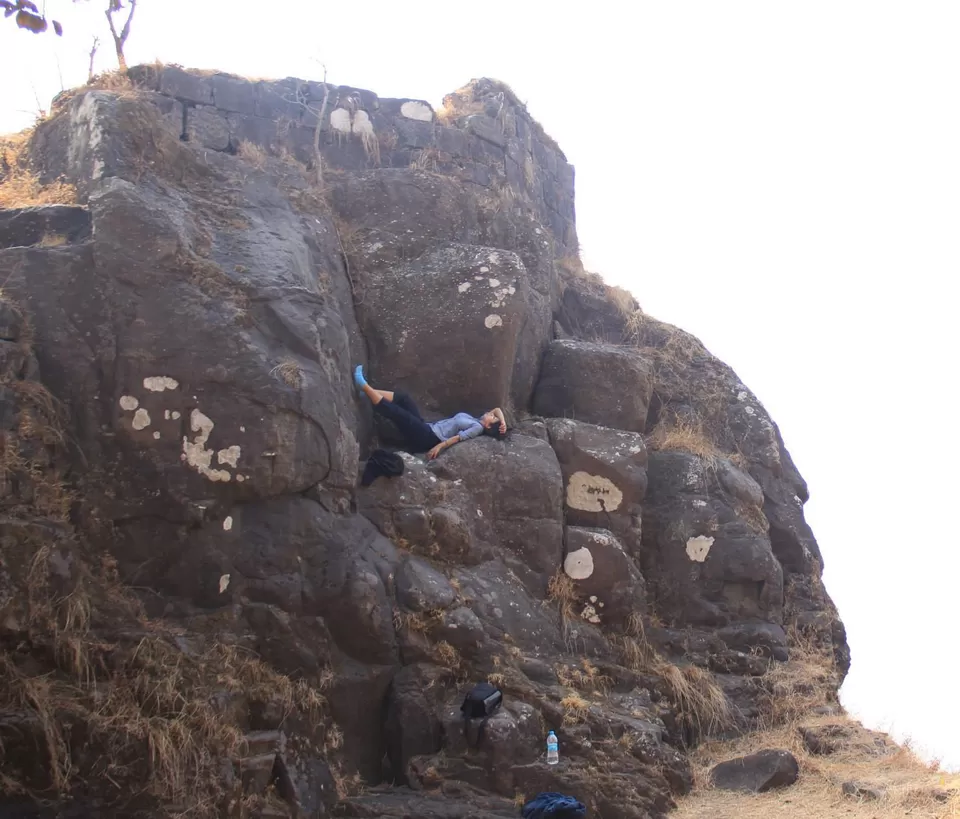 Me and my brother (thanks to him for the amazing candid photo above) have travelled a lot together. Four years back, we chanced upon images of the Prabalgad Fort in Panvel, Maharashtra, literally 2 hours away from Lokhandwala, where we were for some work.
We decided to go for it, since it was almost an arm's away. We booked a room near our trek spot and spent the night there, and 8am started our trek of 3 hours, to reach about 2,300 feet up.
A very safe trek, even those who aren't used to trekking will enjoy it, as it is a little steep and not too much and the views on the way and upon reaching the Kalavantin fort are amazing. The landscape makes you feel very surreal. I have done other easy treks around India, but this one definitely takes the cake.
My brother and I decided to document our trek with a slightly fictional touch to the whole thing, also delivering the message, that you can travel to escape certain situations in your life, but your emotions will always catch up with you, no matter where you are.
Frequent searches leading to this page:-
prabalgad fort trek how to reach, tourist places to visit in maharashtra, best tourist places in maharashtra in summer, tourist places in and around mumbai, information about tourist places in maharashtra