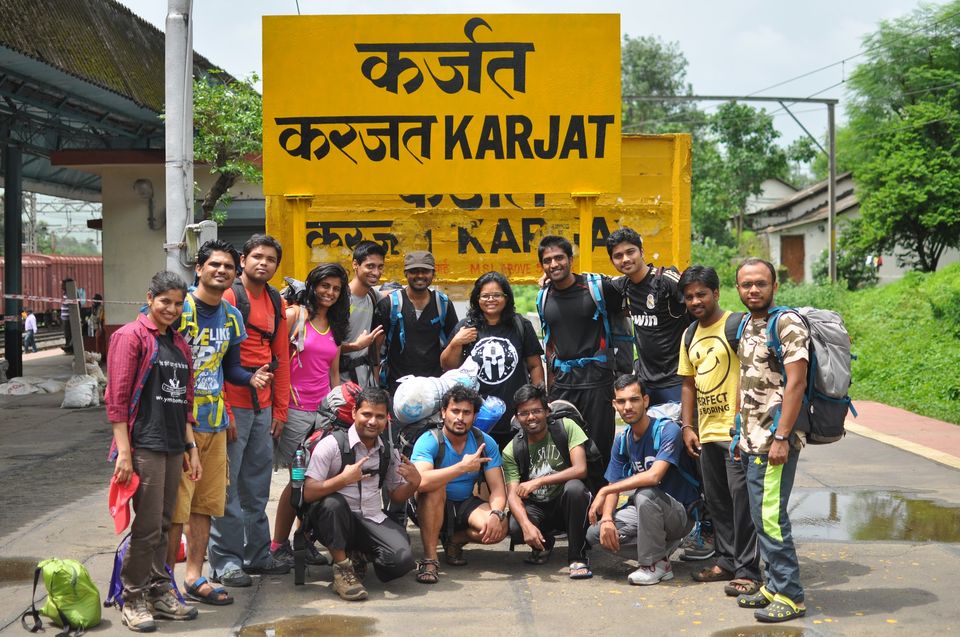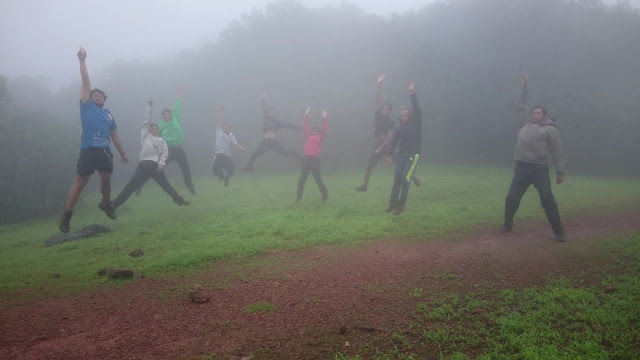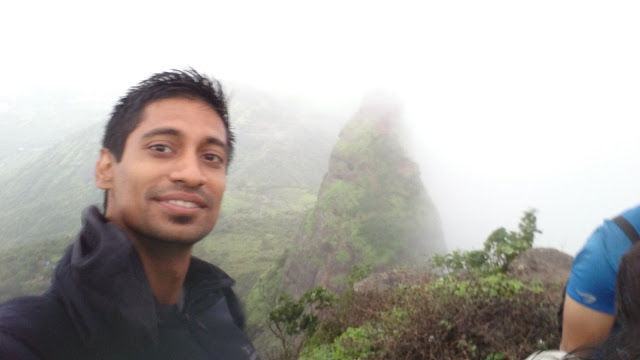 The Northern part of India is blessed to have the Himalayas. Down south, we have been blessed with the Sahayadris and Nilgiris. They provide ample opportunities for trekking enthusiasts to bring out their sleeping bags out for the weekend. One of many such treks is Kalavantin Durg.
How to get there: Kalavantin is located in Panvel, Maharashtra. Our group of 20 set off from Hyderabad and reached Panvel. From there you can easily find a share auto/ 8 seater and reach Thakurwadi.
Thakurwadi, is a small hamlet made up of a couple of homes/ huts, temple and a bus stop. From there the way forward is only UP towards Kalavantin Durg. Kalavantin is located in the Matheran Plateau.
Since, we had gone there in the rainy season, it was very humid. You sweat profusely and lose a lot of water when it is not raining. Water and some sweet lozenges help, so carry them.
After a long walk on mushy soil you reach a plateau from where you can either go towards Kalavantin Durg or Prabalgad Fort. It was late afternoon when we had reached the plateau, so we decided to finish Kalavantin Durg and Prabalgad Fort the next day in the morning.
The walk to Kalavantin Durg is not easy. The rain makes the mud slushy and the rock slippery. To reach the top of the cliff, there are steps. The stone steps cut into the stone, date back to the Maratha kings. They are huge and each step is of varying height, some of them as big as 2 to 3 feet. Once you reach the end of the steps, you are faced with a big rock with a crack.The rock forms a watchtower over the Prabalgad fort.You have to chimney your way up. And once up, you have a panoramic view of the entire region. You can also see the adjoining Prabalgad fort! Since, the area is located close to Mumbai, a lot of development is taking place at a rapid pace. For any nature enthusiast this is a sad moment to see Mother Nature falling prey to development.
The trek back down is a little tricky and the rain makes it tough. You have to watch your step and walk down slowly. Once back on the plateau, you can stay back at the house/hotel that is available. They offer good food and a roof over your head at a reasonable rate. The family is really sweet and a couple of minutes into the conversation they offer free tea. The late night view of Mumbai from afar is breathtaking with little lights twinkling away.
The next day we make our way to Prabalgad fort. The route is a little tricky and the many paths around make it a little confusing. We had encountered a group of trekkers who had lost their way and had finally managed to catch us when we were returning back! The trek to Prabalgad is simpler since it does not have the uneven steps. It's a slow climb and once atop you get the same fabulous view that you get from Kalavantin minus the effort.
Kalavantin Durg is a welcome break for the weekends. It is not very tiring but at the same time it is refreshing and helps you get on with your busy city lives. Treks like this help us rejuvenate and get our mojo back to face the next 5 days up ahead. Go ahead and give it a try when you can!
Frequent searches leading to this page:-
7 days package from Hyderabad price, kalavantin durg trek, kalavantin durg temple, shirdi package from hyderabad telangana tourism, telangana tourism packages from hyderabad