Prabalgad Fort, also known as Muranjan and Pradhangad, It is located between Matheran and Panvel in the Indian state of Maharashtra, at an elevation of 2300 feet in the Western Ghats. Prabalgad is often confused with Kalavati, but they are two separate forts.It can be seen from the Mumbai-Pune Expressway.
How to Reach by Car or Rented Bus From Pune to Kalavantin Durg or Prabalgad.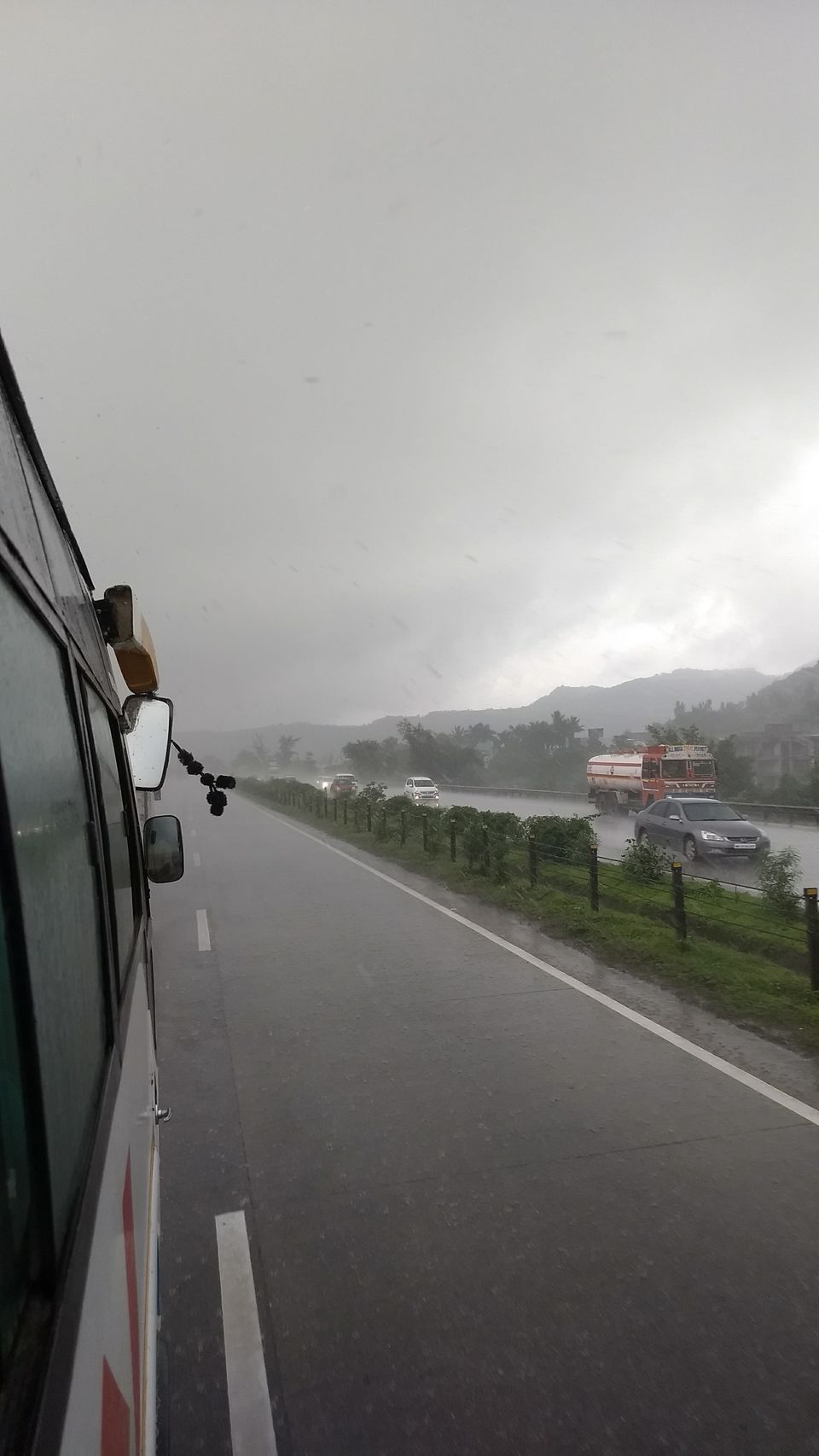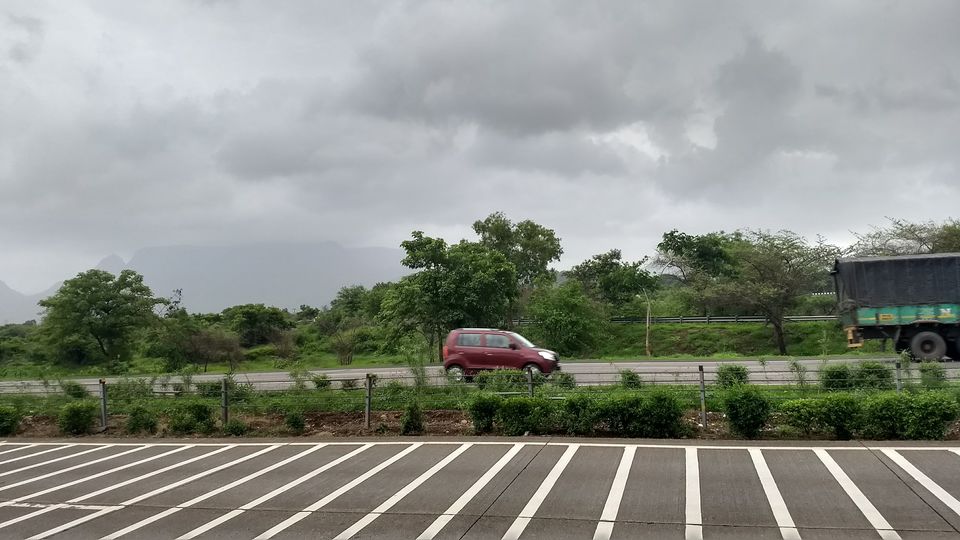 The Kalavantin Fort is located near Panvel ,Drive till Shedung Phata Panvel on old Pune express way Take a turn towards Thakurwadi Village .
By Local Transport.
Go to Panvel railway station From Pune.
11026 Pune Bsl Exp
12126 Pragati Express
22150 Pune Ers Sup Ex
11101 Kanhan Valle Express
Reach the state transport depot or hire an share autorickshaw till Thakurwadi village.
You can also get down at shedung phata an take an rickshaw till thakurvadi.
Food Arrangement at Kalavantin Durg or Prabalgad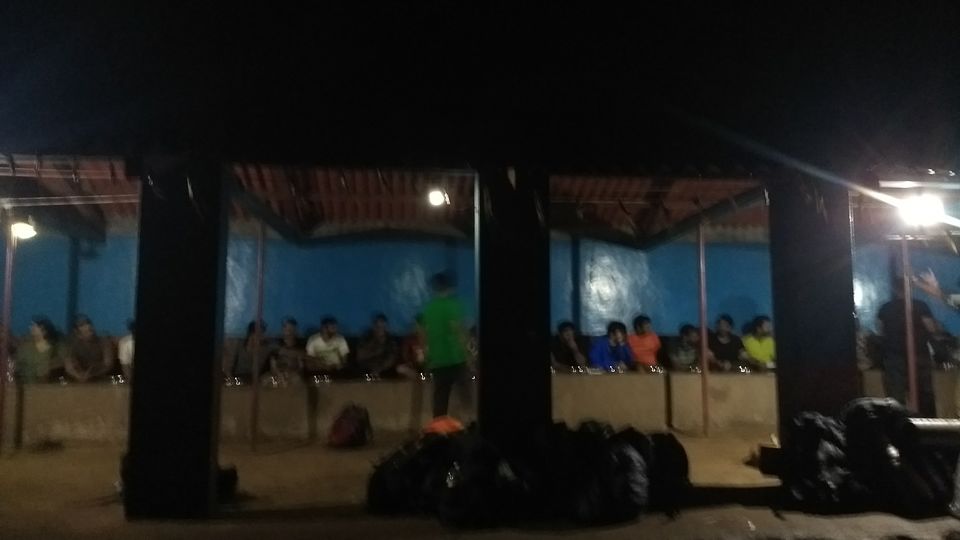 Food is available on top of Prabalmachi (A base point where one can approach both - Prabalgad & Kalavantin Durg.)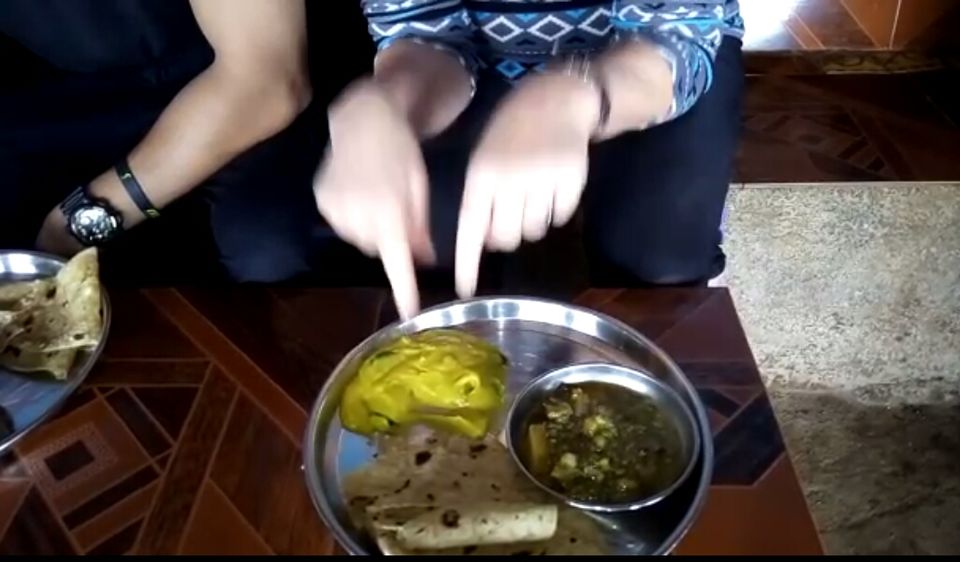 Many Villagers offer homestay and campign option at Prabalmachi Village. you can get authentic maharastrian food. You need to order for you food before you go for the Kalavantin durg trek or Prabalgad trek as they take time to prepare the food.
Kalavantin Durg Best Time to Visit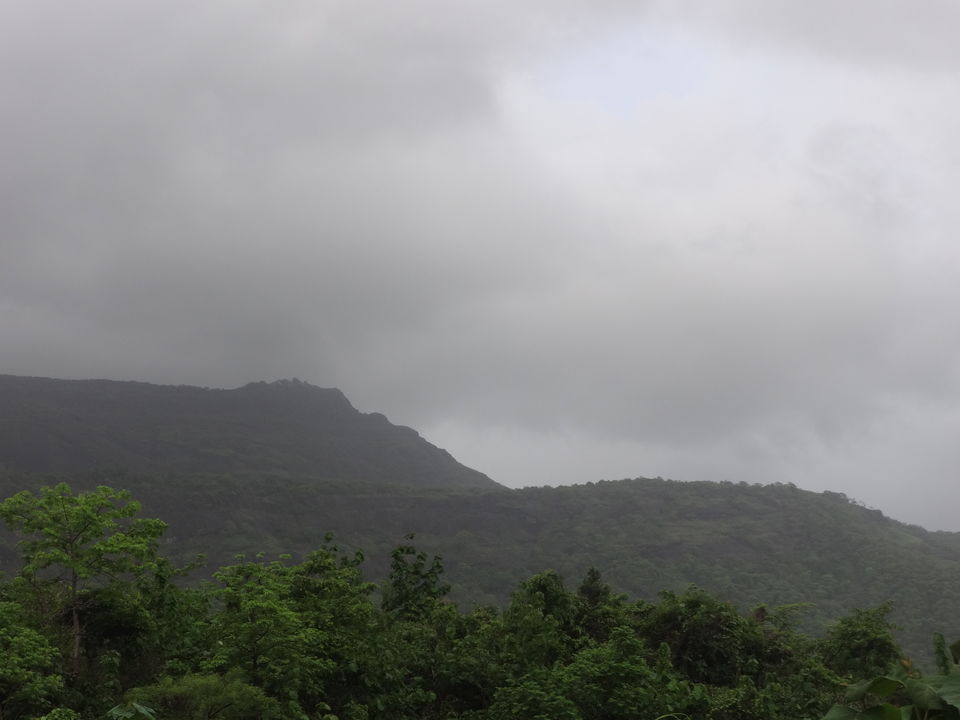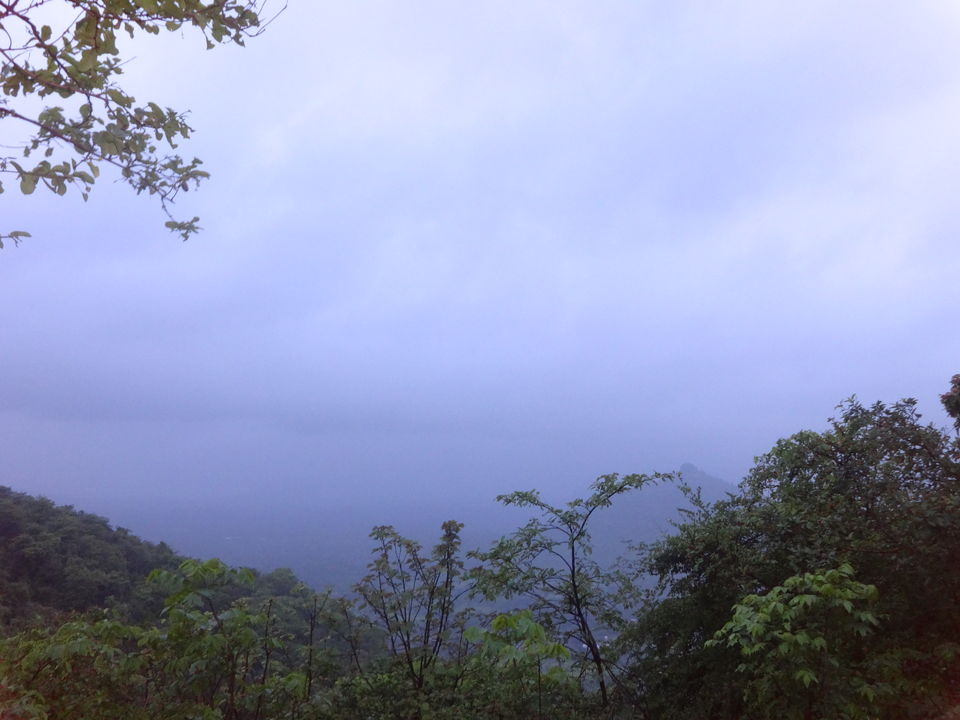 Can be visited all year round but avoid in summer season(March and April).
Kalavantin Durg it is heavily crowded during monsoon seasons(June to August), reach as early as possible to avoid crowds and Start your track as early in The morning.
Things to Carry
1. Minimum 3-4 Litres of water Bottle (Mandatory),There is no source of water so carry atleast 3-4 litres there is an village located on the plateau where you can refill though would require an detour if you are planning prabalgad and kalavantin in same trek.
2. Torch with extra pair of batteries (Mandatory) ,if you are planning for trek early in morning around 4 am or in night.
3. Wear Trekking Shoes / Sports Shoes with good Grip (Mandatory)
4. Sleeping Bag / Carry mat and Shawl / Chaddar(Mandatory)
5. Some ready to eat food like Biscuits/Plum Cake etc.
6. Extra Pair of Cloths and Socks.
7. Personal Medicine if any.
8. Pack all luggage in Sack
Difficulty
Medium to Difficult
Endurance: Medium
Life is better in hiking boots, Saturday 24th June 2017.
Keep close to Nature's heart…and break clear away, once in awhile, and climb a mountain or spend a week in the Nature. Wash your spirit clean.
We started from Pune at 1.oo pm reached Thakurwadi by 6.30 pm after introduction from group members we start walking towards the plateau the route is pretty easy.It is a steady ascent over bad roads and jungle trails. Difficulty level is easy and almost everybody should be able to do.you should avoid carrying heavy load on trek.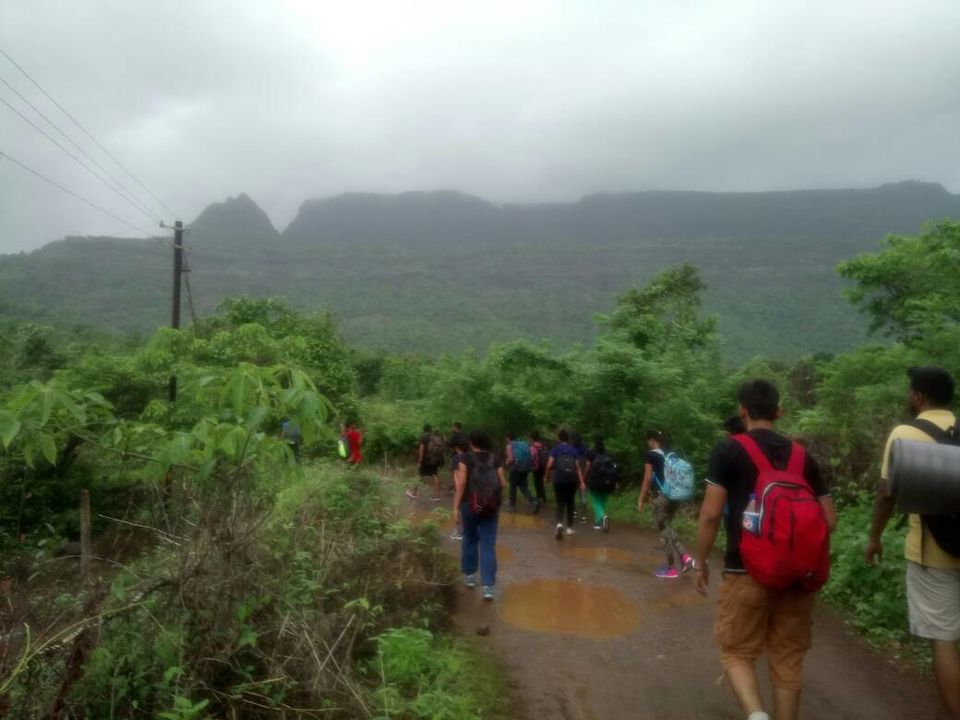 After walking 2 hr you can reach to Prabalmachi . Prabalmachi is a flat ground and very scenic. Prabalmachi is the base for two mountain treks, Kalavantin Durg and Prabalgad.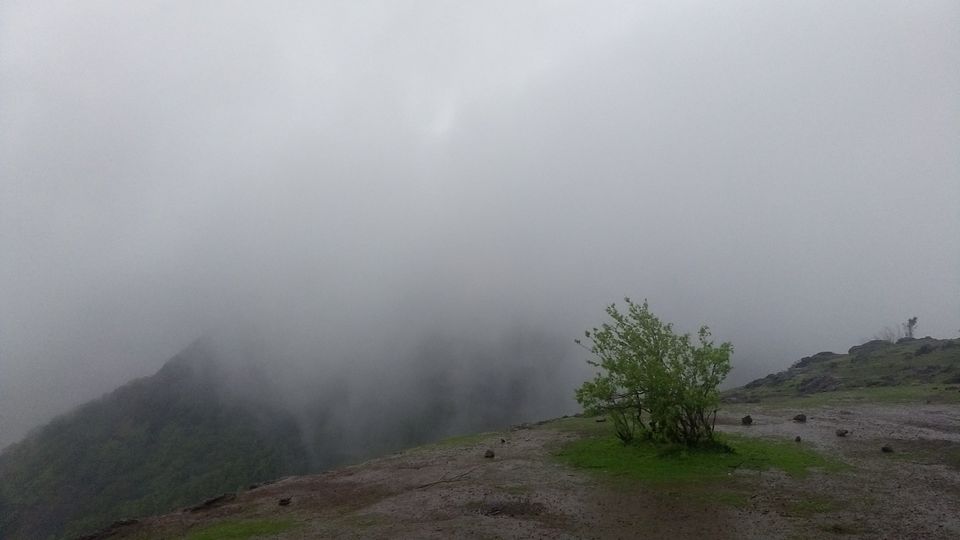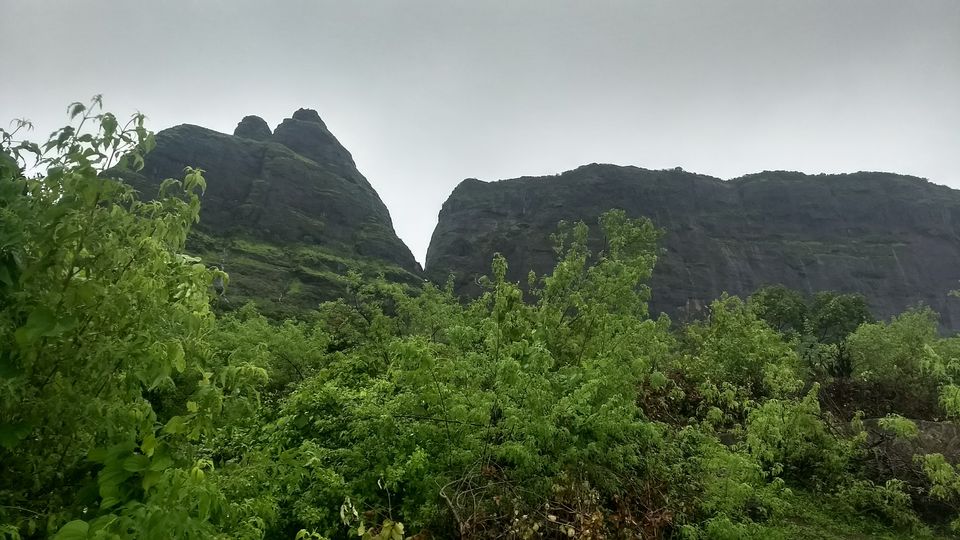 We Start Trek to Prabalmachi at 7:00 PM Reach Prabalmachi & Dinner & Camping,we have already booked (Village Home Shade) Stay Charges applicable depend on season,charges varies.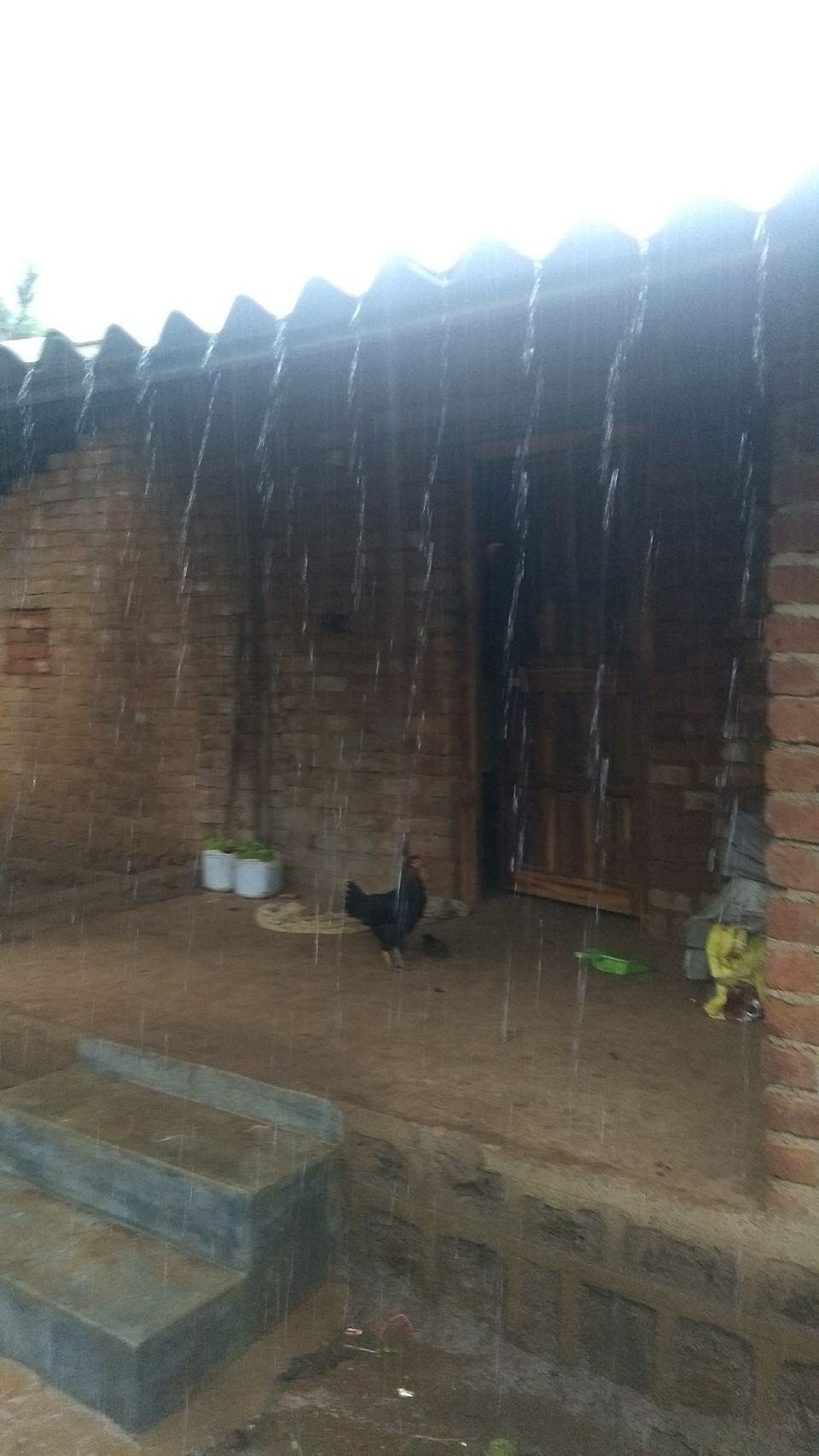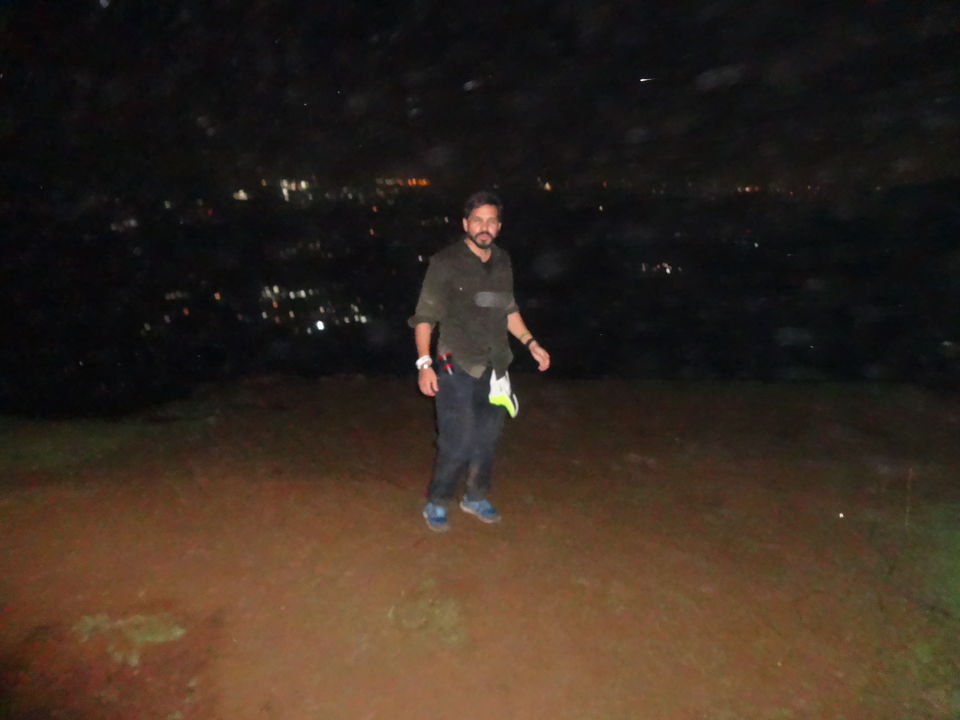 Today is your day! Your mountain is waiting, So… get on your way!
At 4:00 AM Wakeup Call and 4:30 AM we Trek To Kalavantin Durg.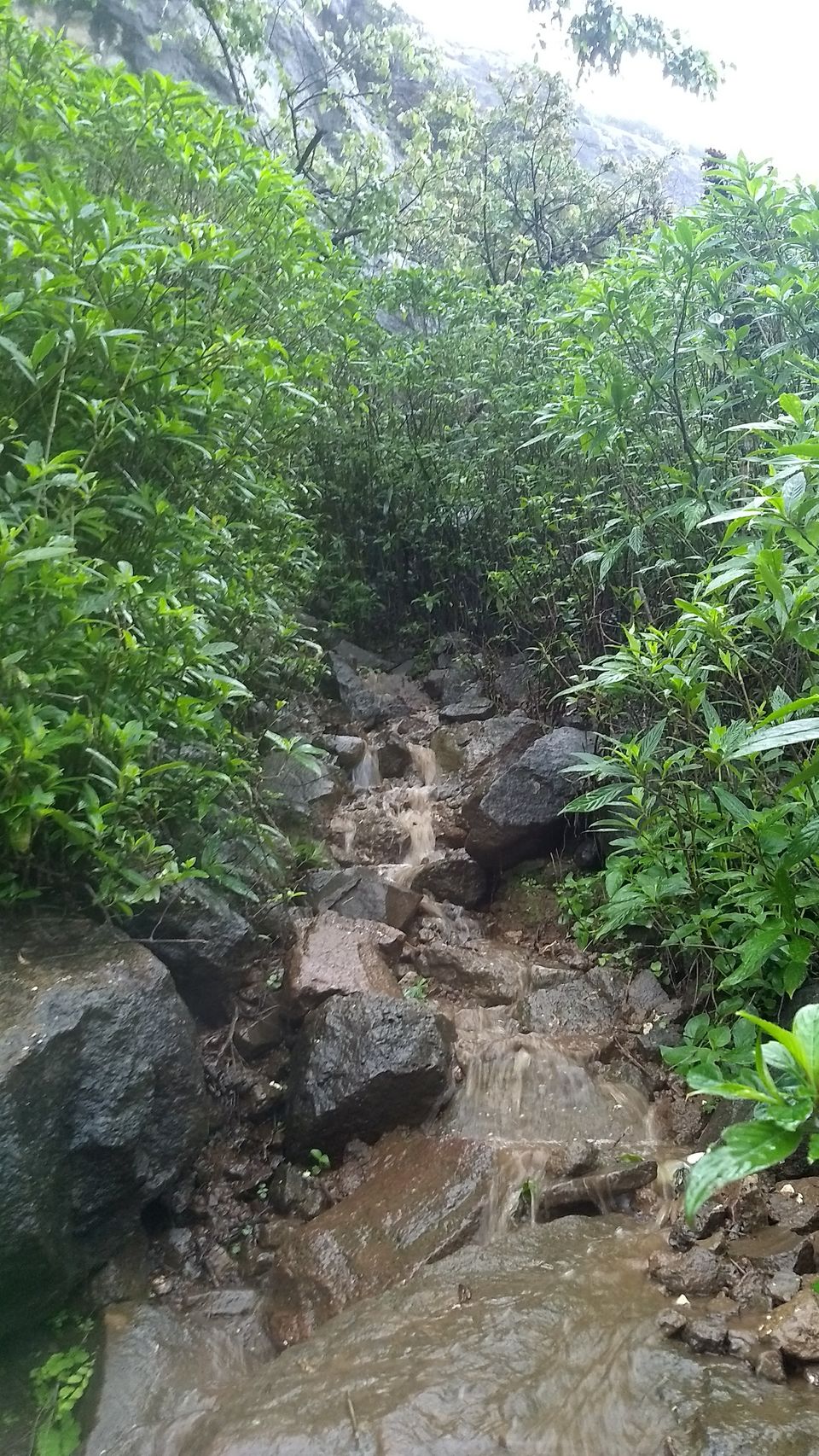 There is no actual path for the trek and you can make your own road here. There are a few trails that one can follow.It was completely dark route at 5 am .rain was heavy that day,we were walking against the water flow with normal speed we reached 6:40 AM at Kalavantin top.
but the entire route is a 45 degree climb over boulders and trees. There is no flat road and you need to just keep on climbing using your legs and hands.At that i was just thinking of all the beauty still left around me.
after you have climbed up to a small ledge between Prabalgad and Kalavantin Durg. From here the stairs to the top of Kalavantin durg starts. In every walk with nature one receives far more than he seeks.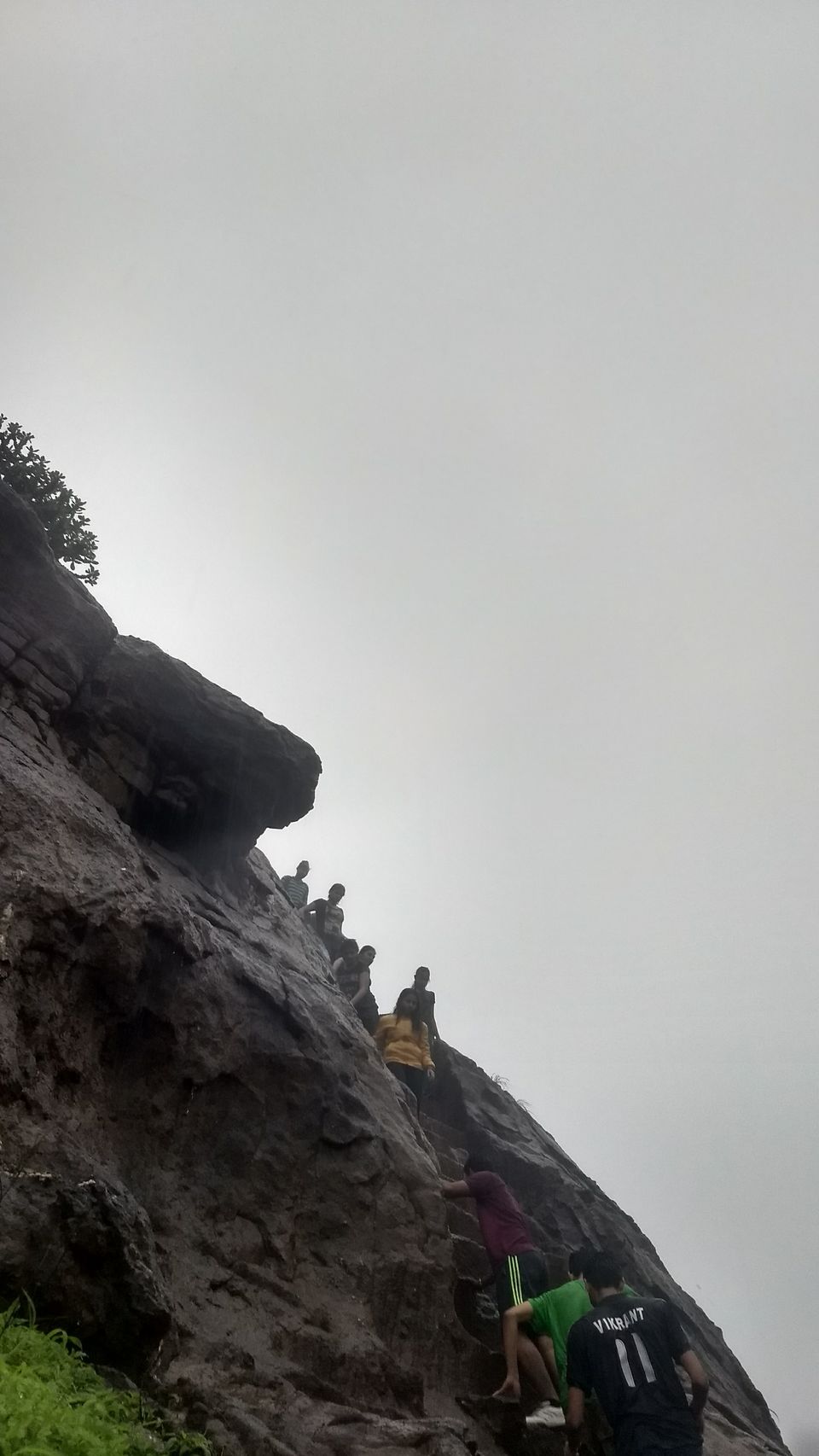 Even though they are called stairs, most of the time they are just holes dug into the mountain surface and one needs to be very sure-footed to be able to navigate them. The climb is risky and a miss footing would lead to a straight drop to one's doom.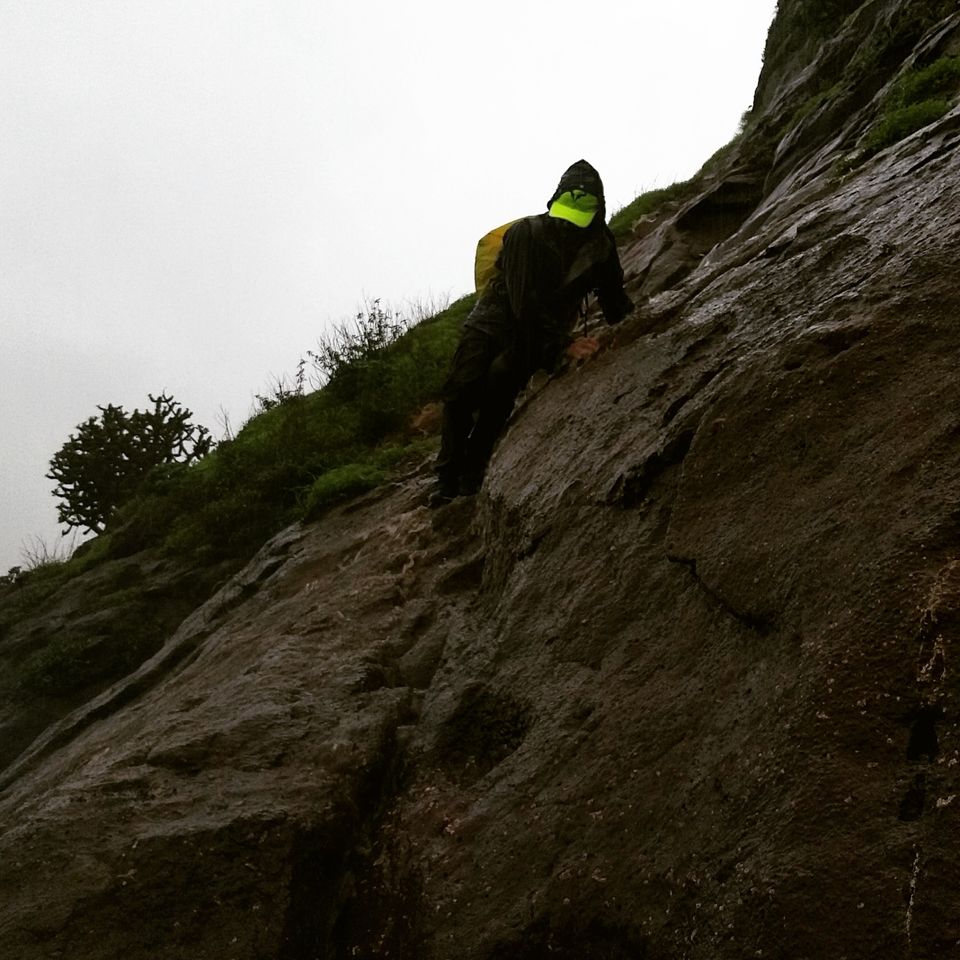 ohh darling lets be adventurous.This the most difficult part of the trek . If one looks back, they will definitely be scared, as the only thing one can see is a straight drop down. The stairs are more like huge rocks and you have to actually climb them using all your limbs.it is nothing but a watch fort supportive to Prabalgad (Main fort). The Kalavantin durg has series of steps.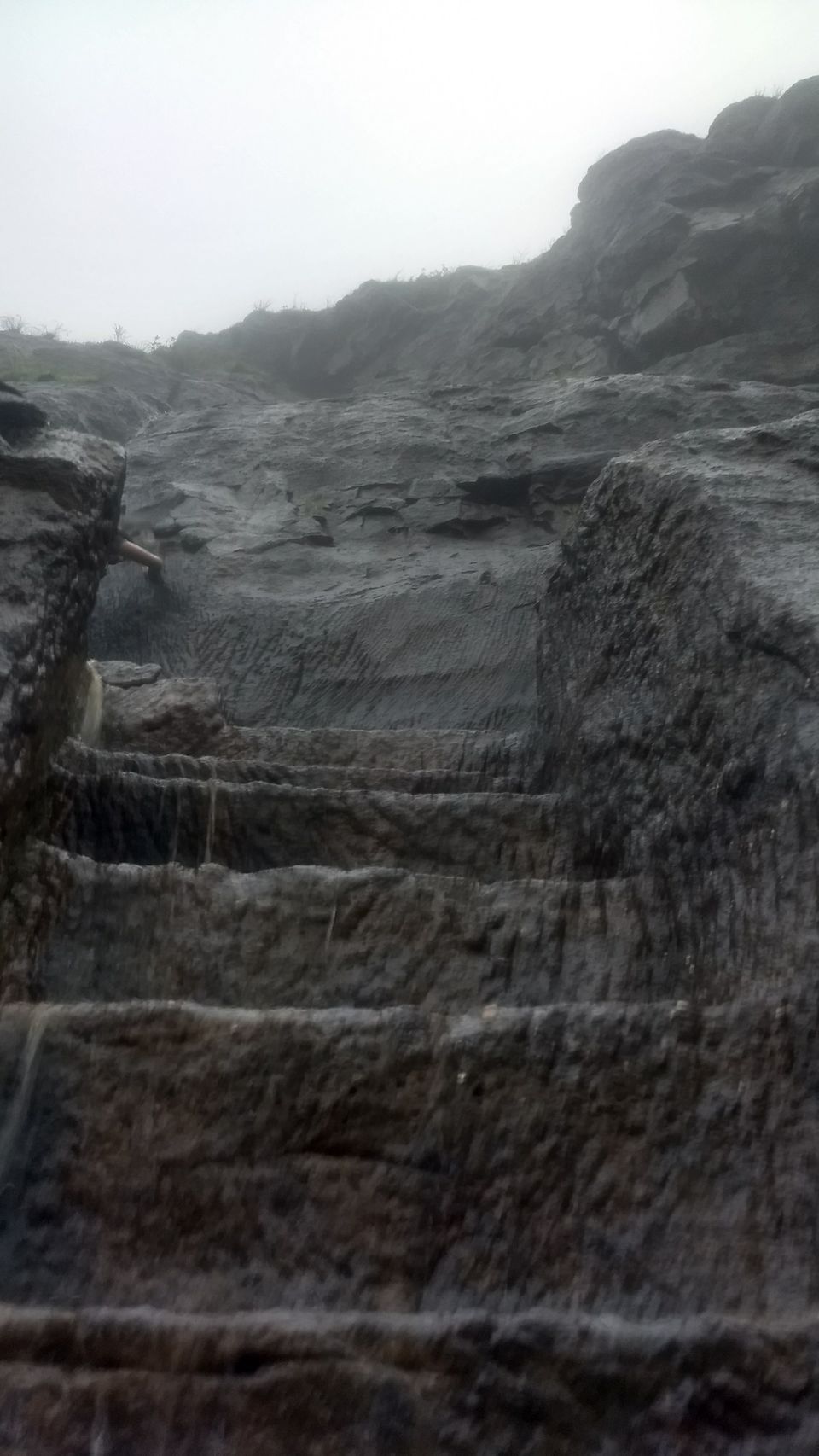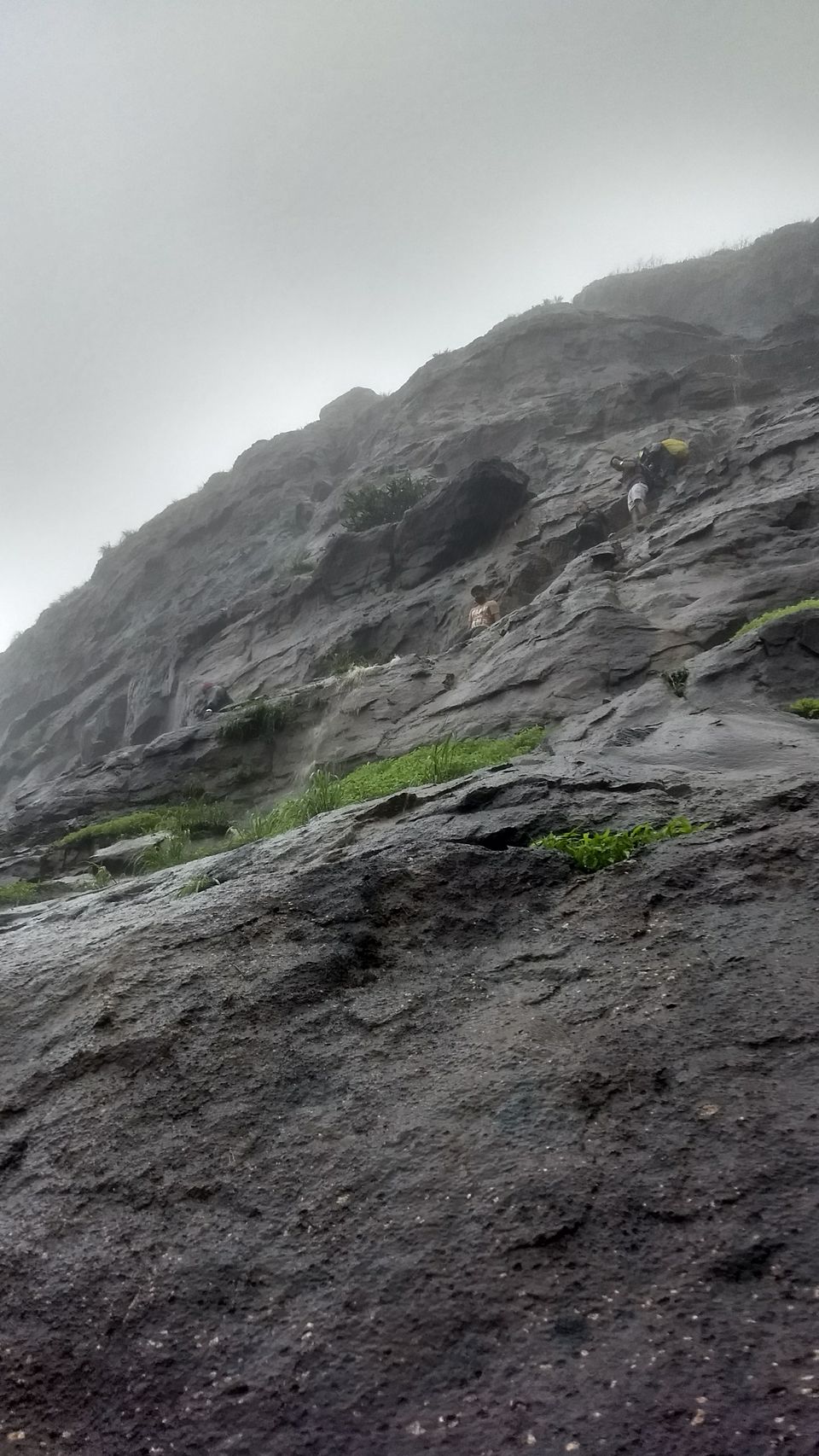 After crossing series of steps, we reached on small plateau. Still to reach on top we need to climb one final patch.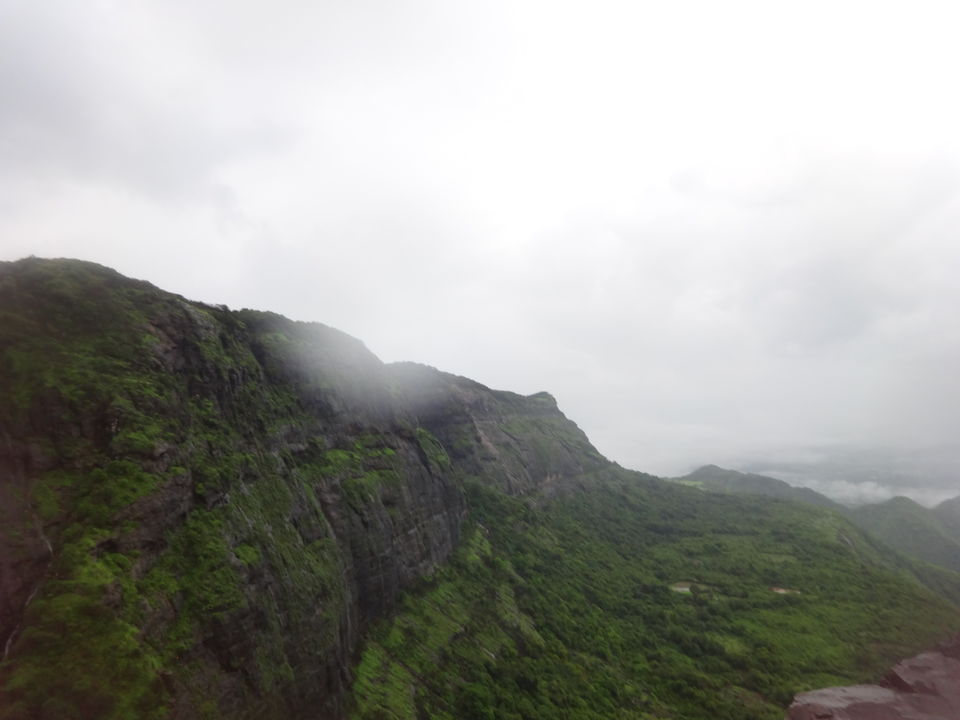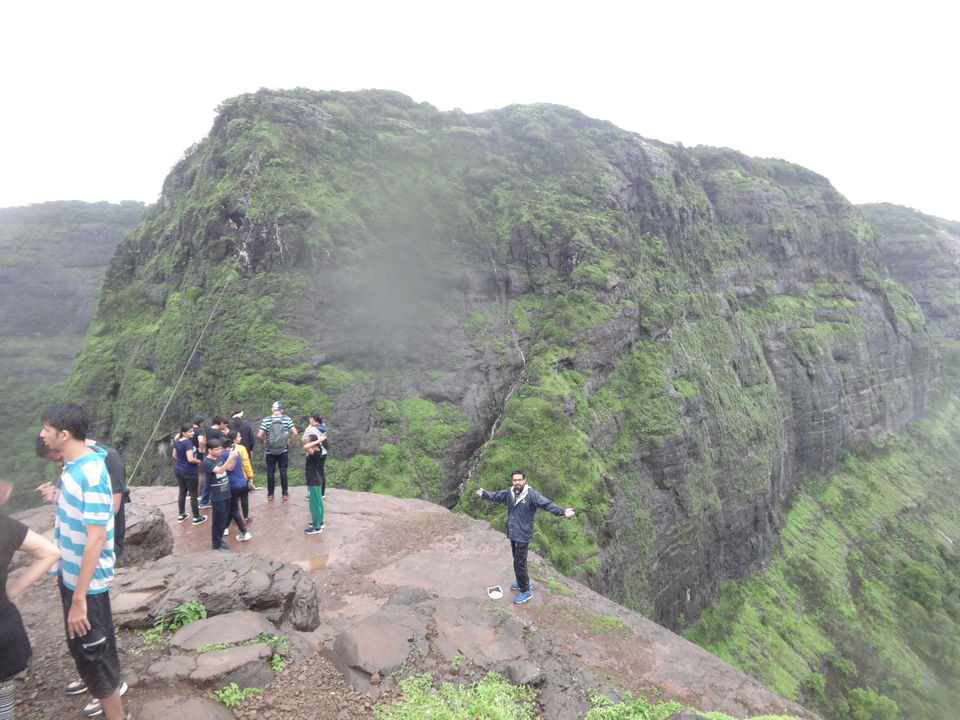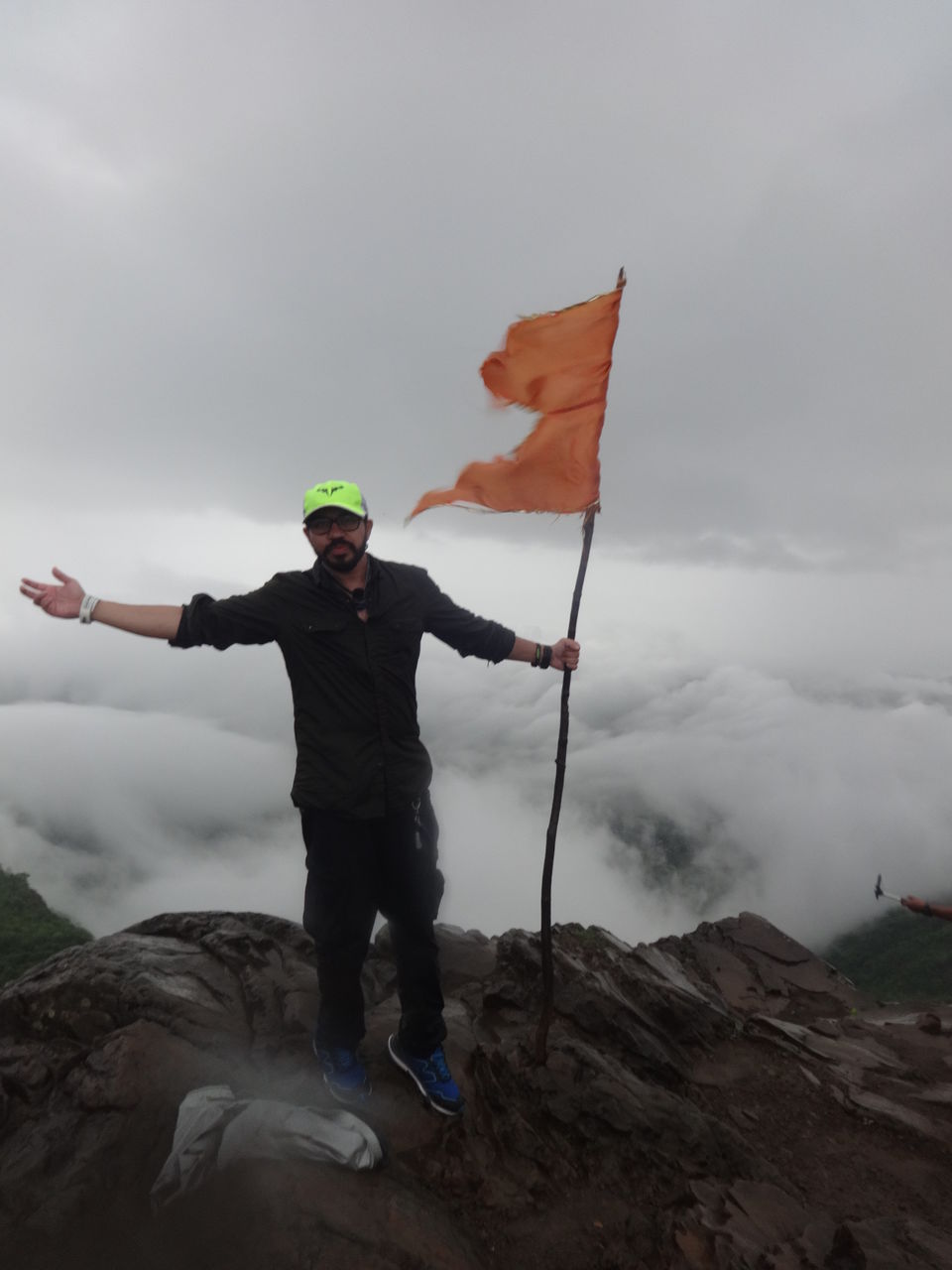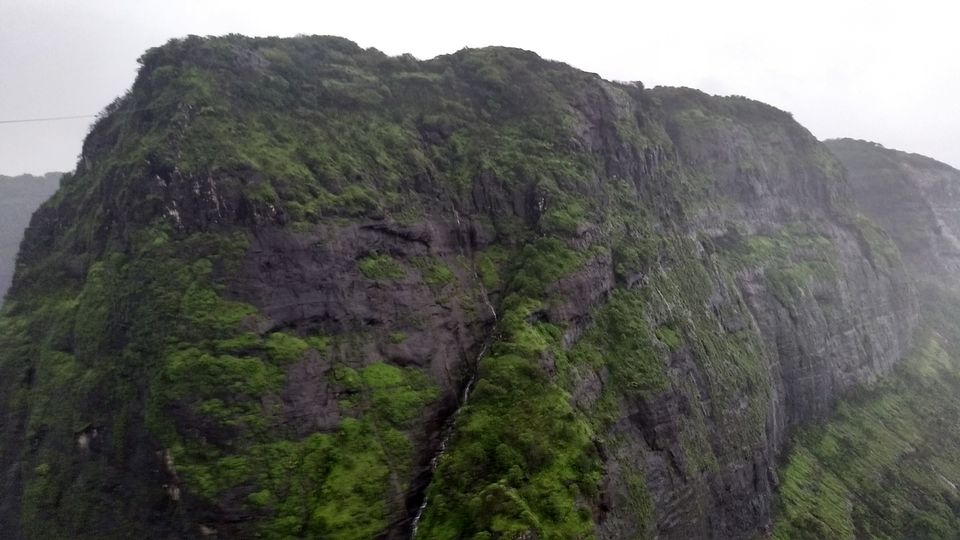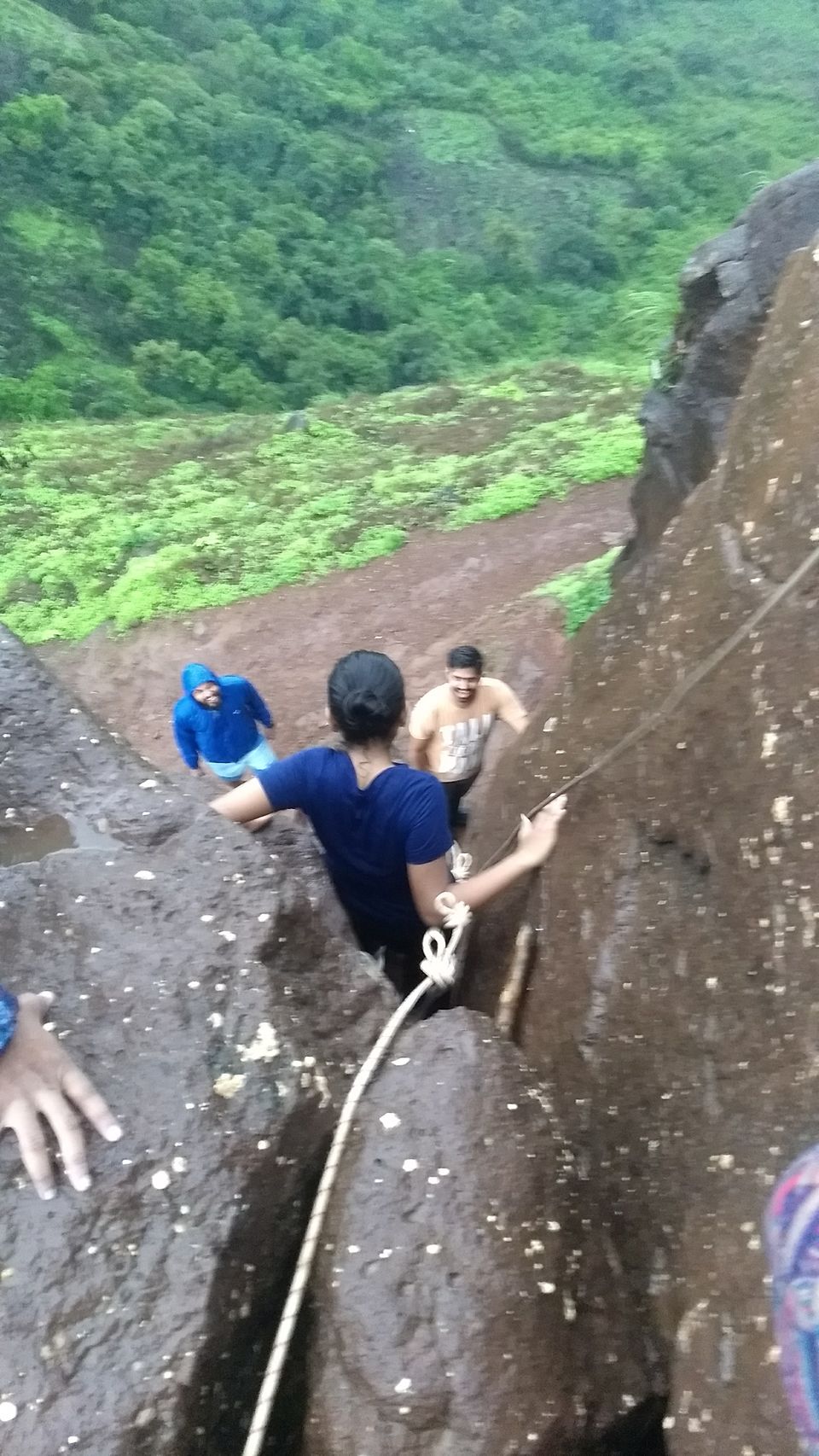 The best view comes after The hardest climb,view from the top was heartbreaking ,finally i was at the top of kalavantin durg.From top, one can see huge plateau of matheran, haaji-malang range and plateau of prabalgad.This is where you find out who you are.
At 8:30 AM we Return To Prabalmachi & Did Breakfast and
Somewhere between the bottom of the climb and the summit is the answer to the mystery why we climb.
AT 9.30 AM Start Trek to Prabalgad. Prabalgad ascent starts from the small colony from the right hand side direction of Prabal machi village.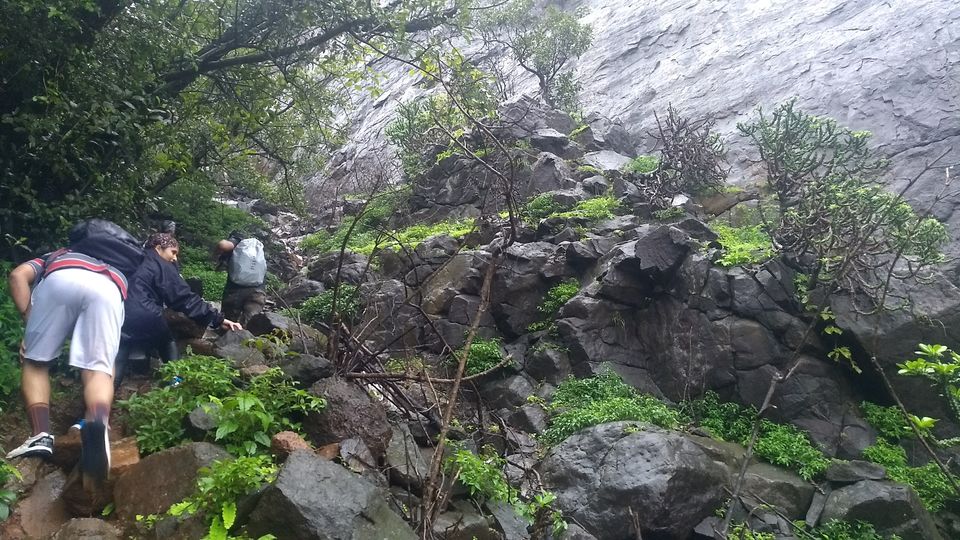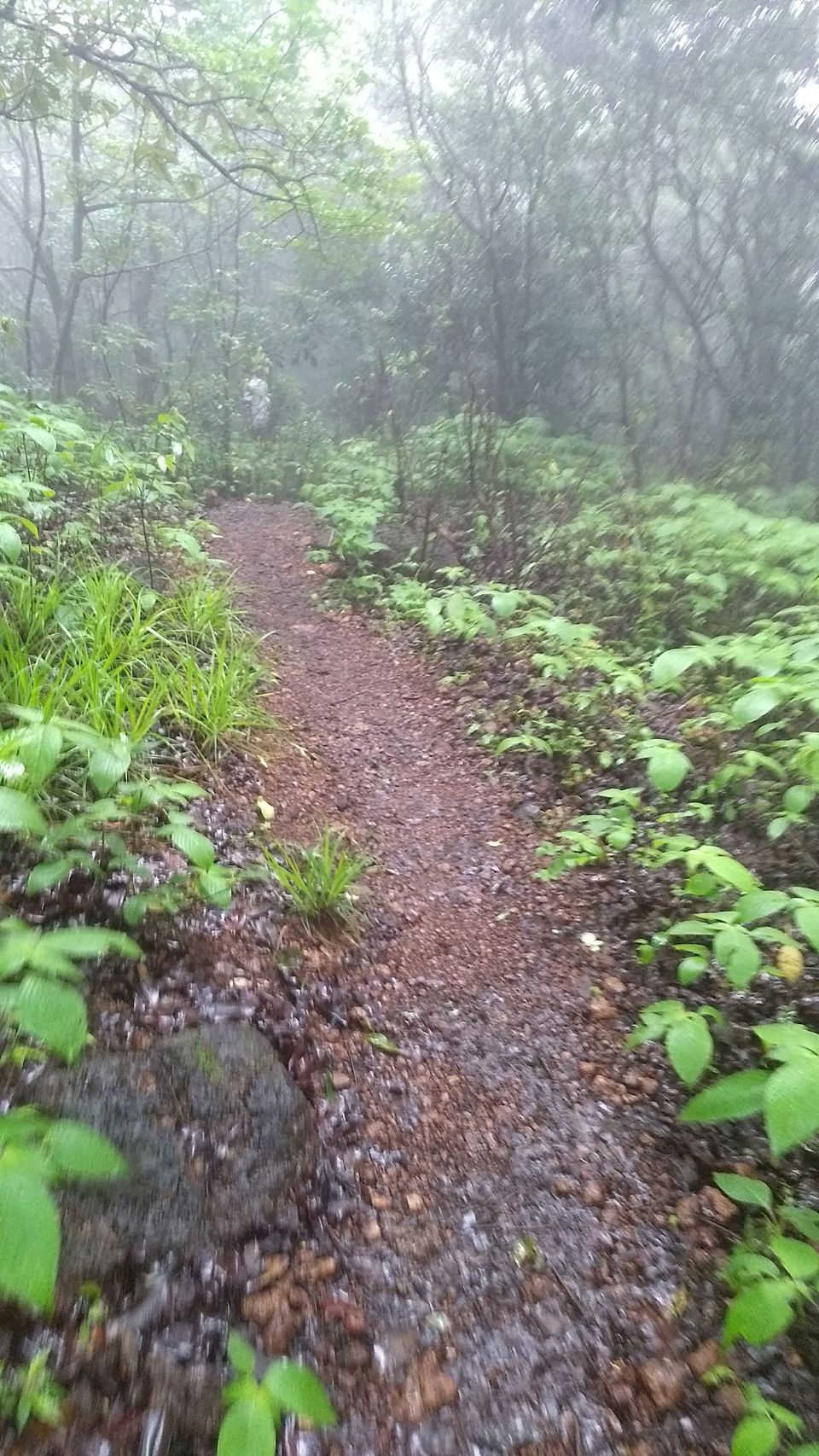 Soon we reached on top of Prabalgad. Prabalgad top is nothing but a huge plateau covered by dense forest. (Note: One needs to hire a local guide from Prabal machi village. Without guide, one can easily get lost in the forest).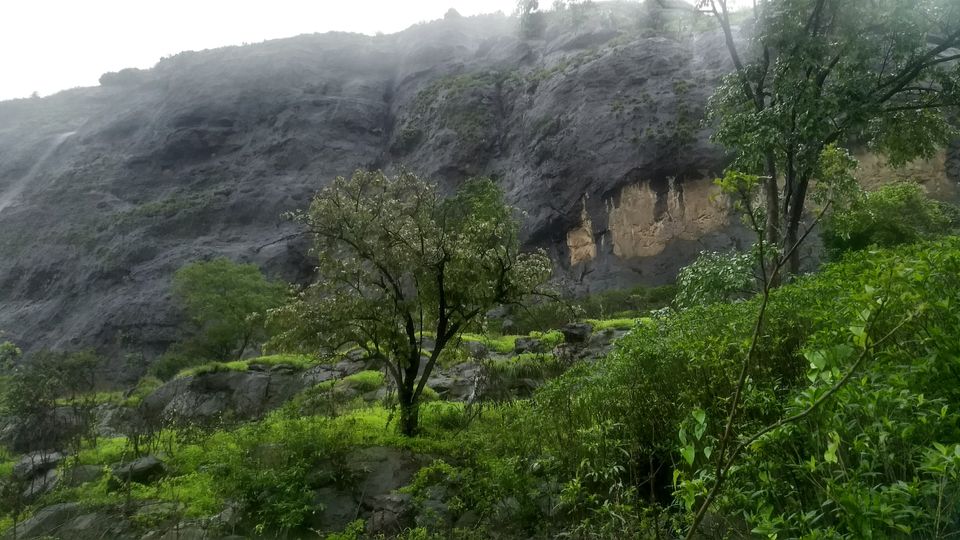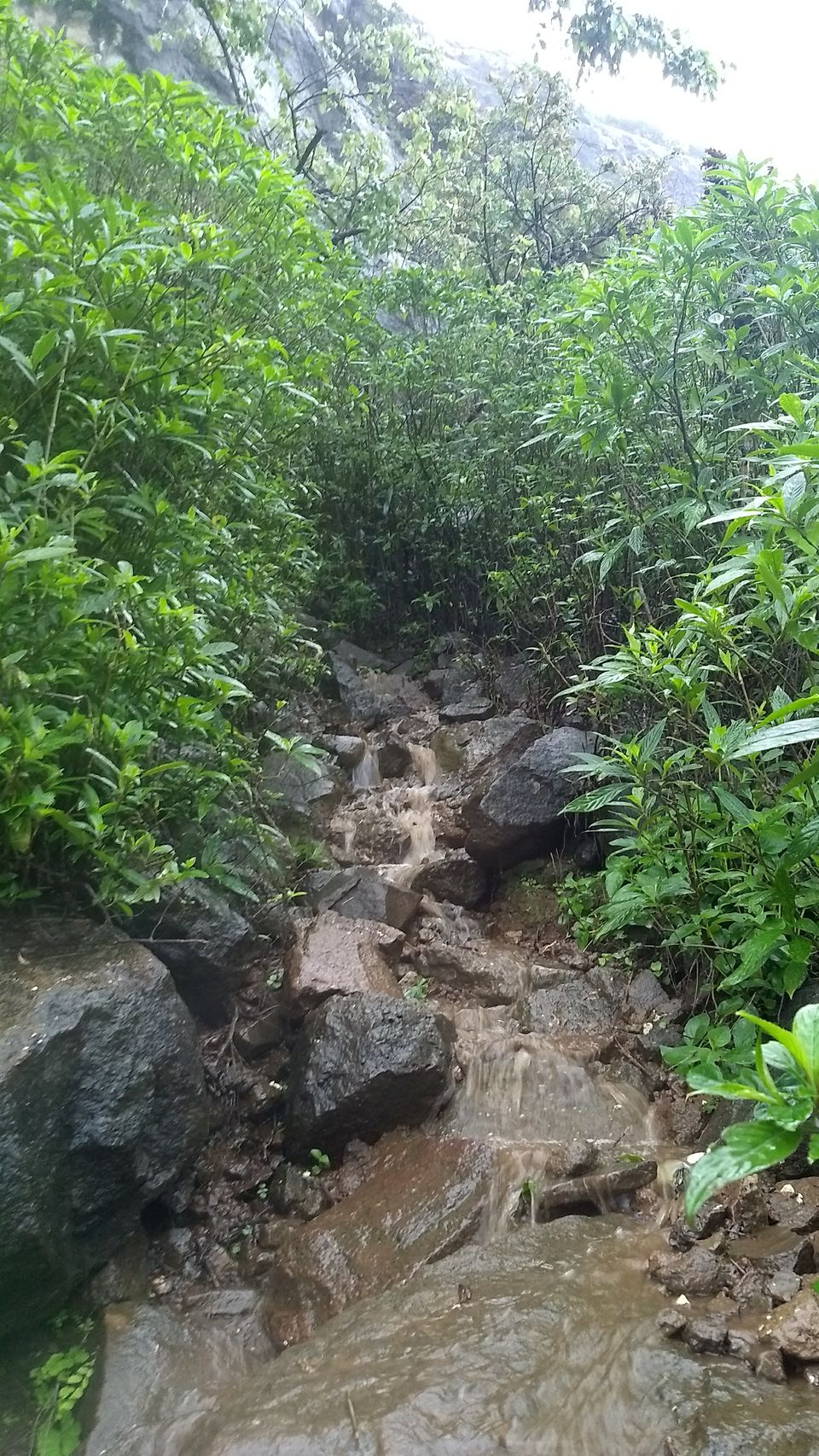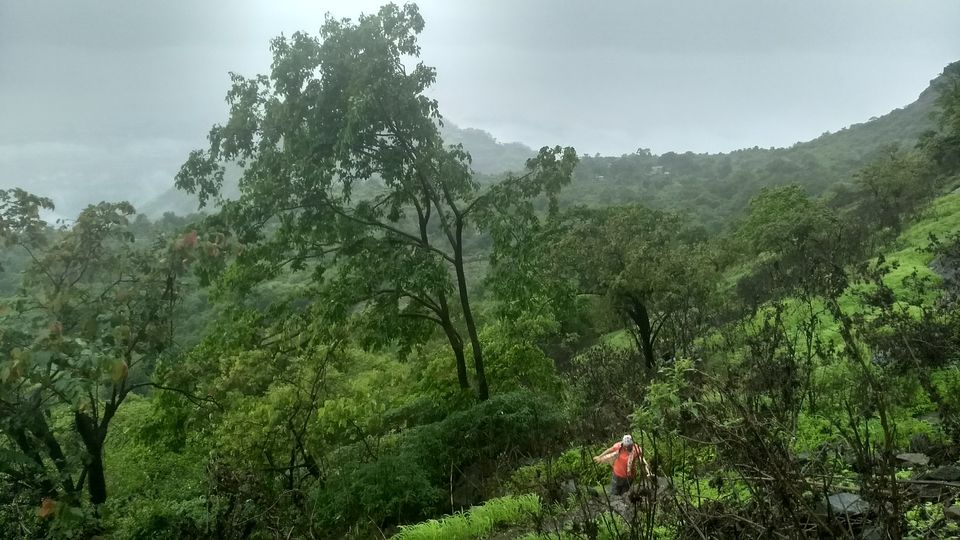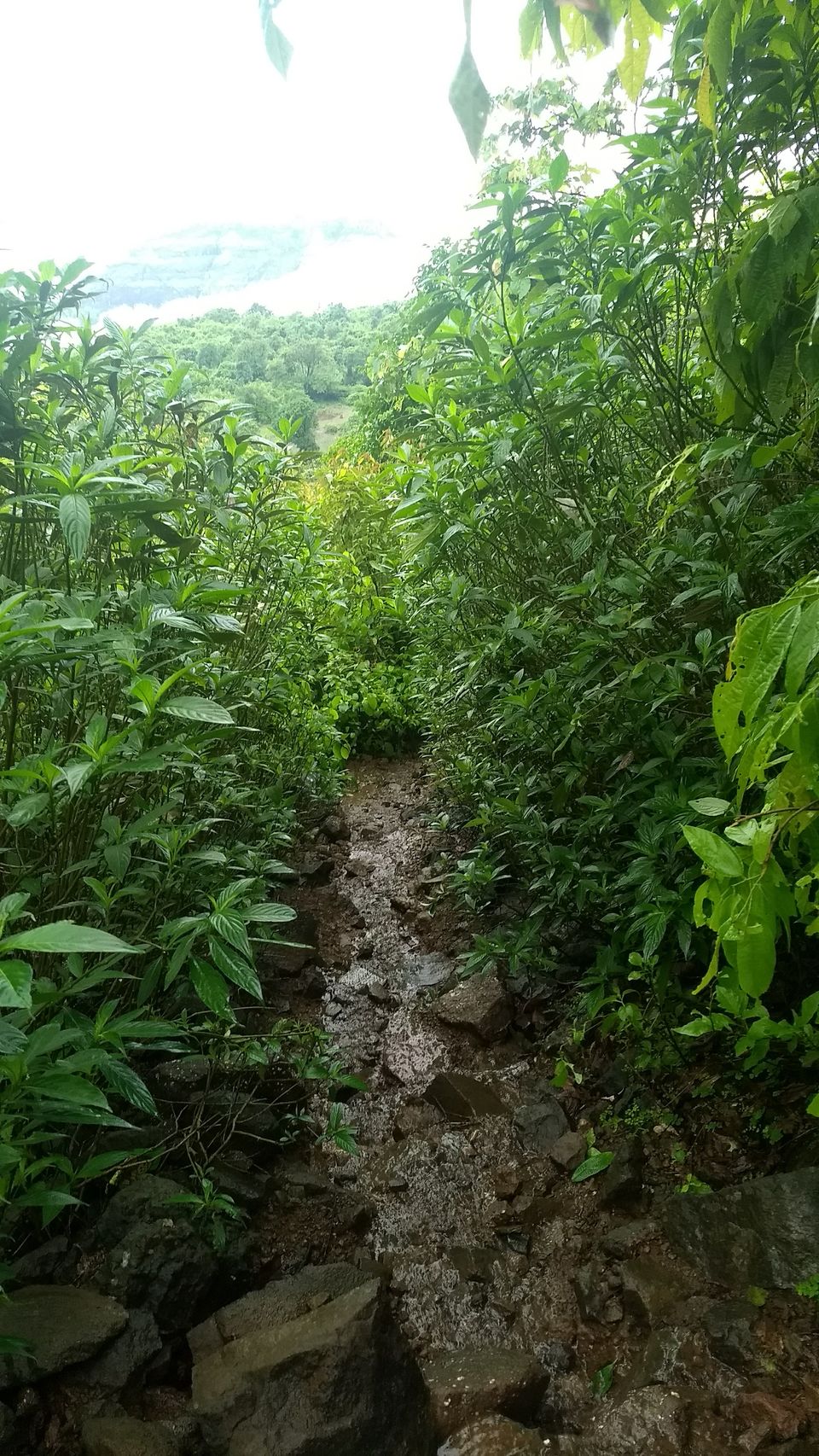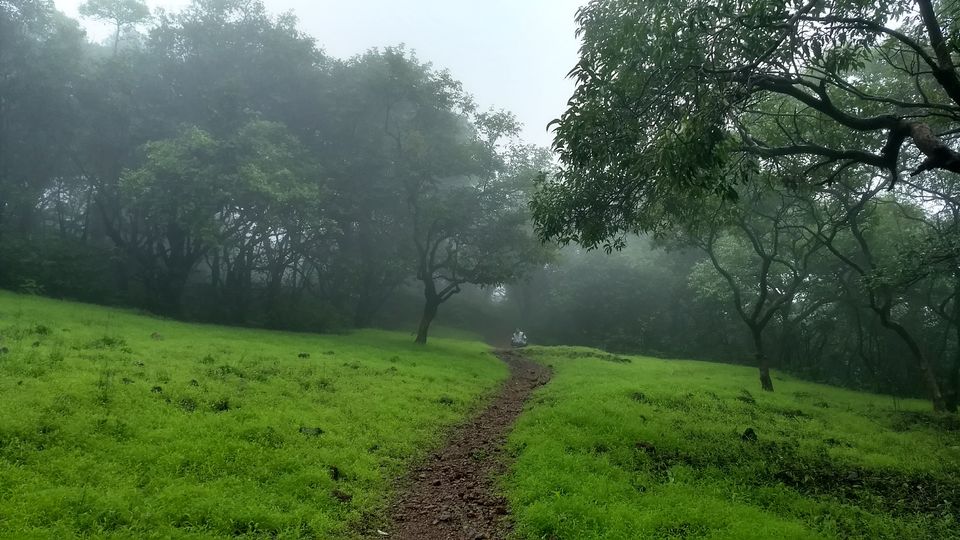 At 11.00 AM Reach Prabalgad and Explore the Fort Then we proceeded towards Kalavantin view point, where one can see entire kalavantin durg in one sight,Finally, we reached on Kalavantin view point and we clicked lot of photos of Kalavantin durg from there.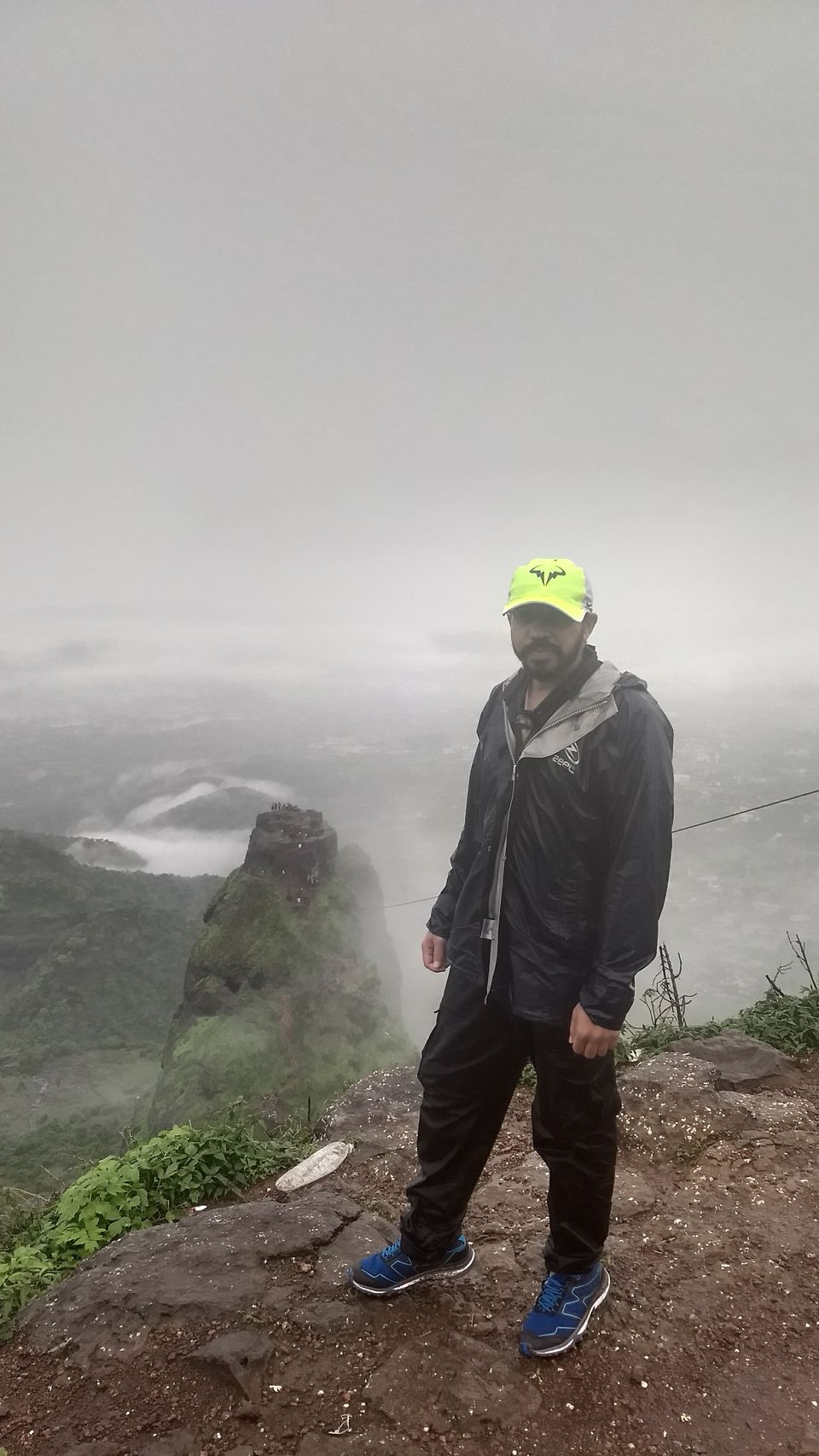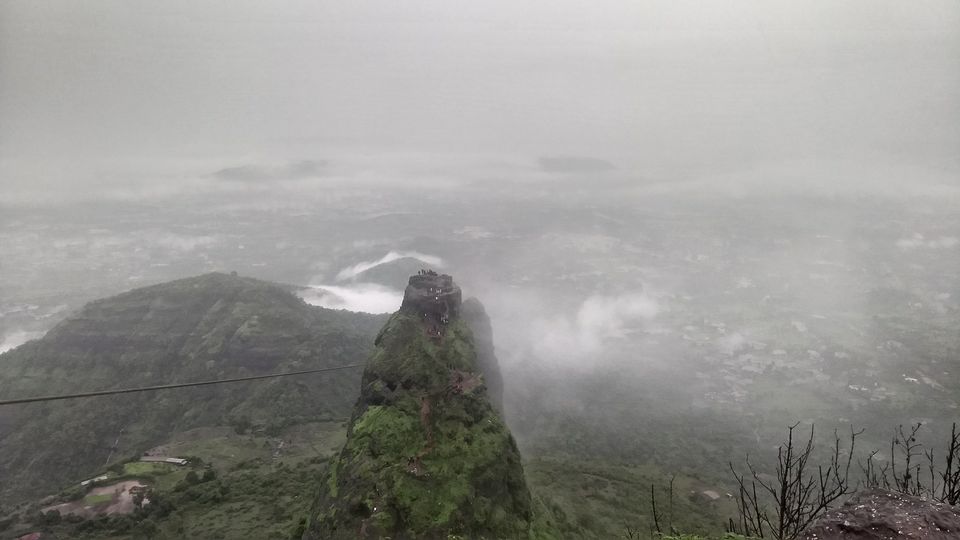 After this we started descending the Prabalgad,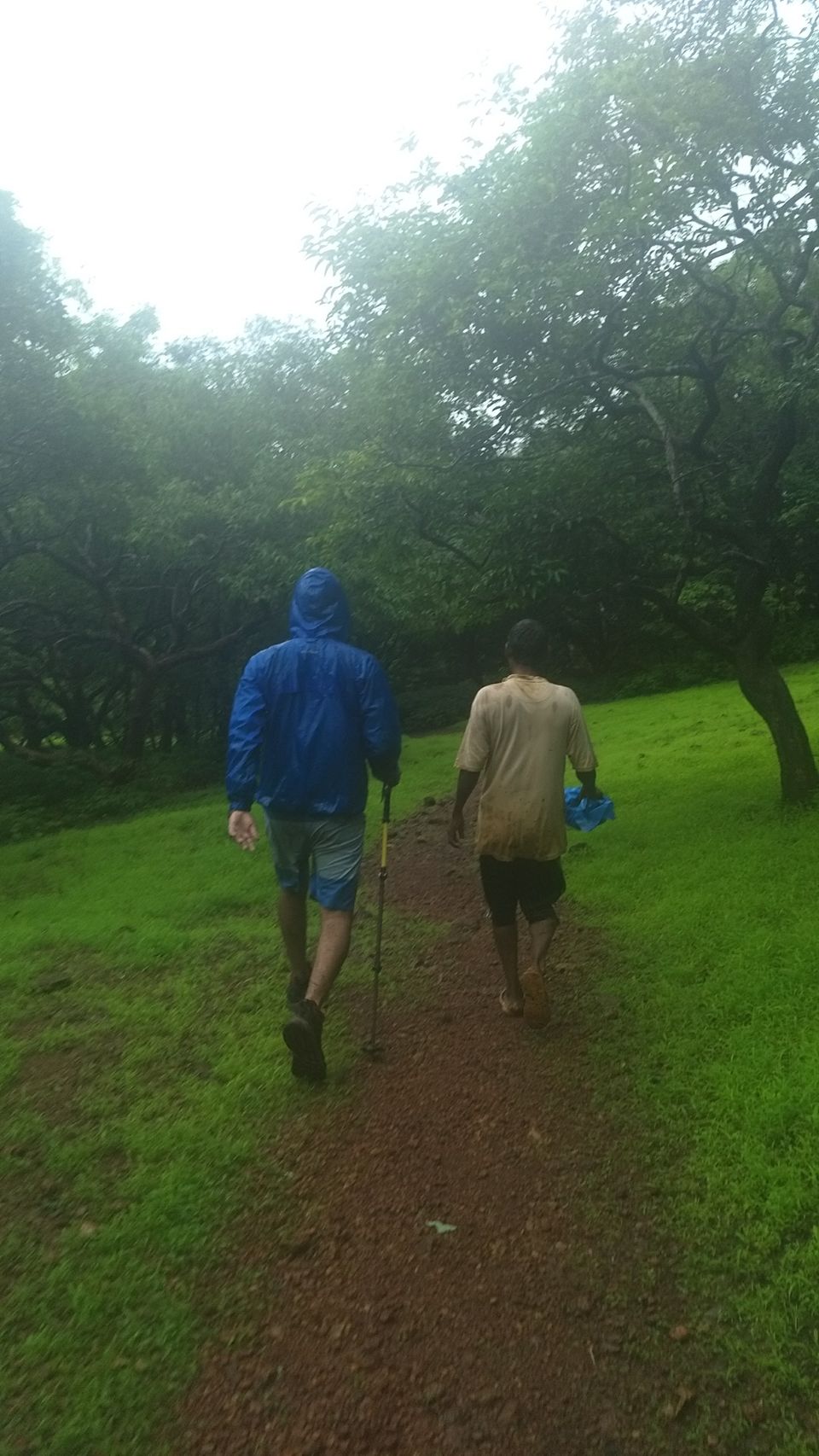 At 1.30 PM Return back to Prabalmachi and Lunch.. We reached in Prbalmachi and then rested for an hour or so.
Around 4 Pm Start Journey back to Pune with Lots of Beautiful Memory.Its not a mountain we conquer but ourselves,I felt more at homes in these mountain than i had anywhere in my life,and i did not want to leave.The top of the mountain is always the bottom of another,so i will come back soon with new mountain experience this not the end its now begin.
Frequent Searches Leading To This Page:-
weekend trip from pune, weekend treks from pune, weekend trip from pune, weekend travel from pune, weekend holidays from pune