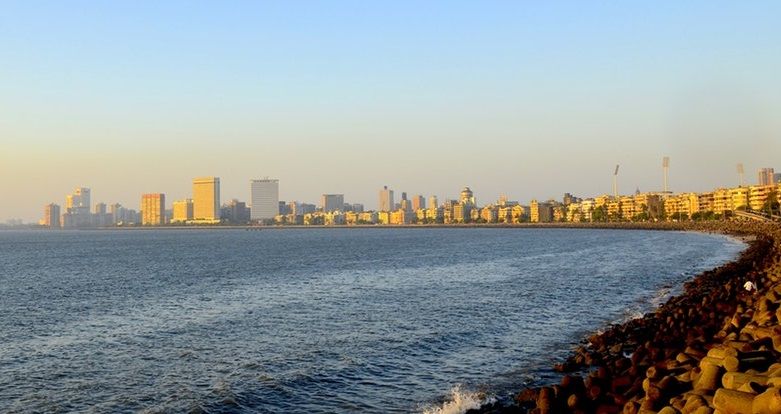 What is Marine Drive aka Marines ?
What is Marine Drive aka Marines ?
C-shaped concrete road having 6 lanes. It's around 3.6km long , situated in the South Mumbai.
Due to it's c-shaped structure , if you view this place at night from any elevated point anywhere along the drive, the street lights seem like a string of pearls in a necklace. Hence it is also called as Queen's Necklace
How to get there :
Marine drive station is the nearest station to get to this place.
However, if you are travelling from harbour side and are not much into changing trains and routes, take a train to CST and hire a taxi/ola/uber to reach to this place.
Attractions :
Visit this place during monsoons : You will get to enjoy the tides on your soul during monsoon and nothing could stop you from falling in love with Mumbai after experiencing this.
Can spend a night here sitting , doing nothing ,enjoying the sound of sea . See it as arch of light during night. That is mesmerising.
Just to next to this 3.6 km jogging track, lies the Girgaon Chowpatty aka Chowpatty beach. Visit this chowpatty to have some fun time getting wet in water with your dearest ones.
The beach is famous for Ganesh Visarjan celebrations on Anant Chaturdashi, when thousands of people from all over Mumbai come to immerse the idols of Lord Ganesh in the Arabian Sea.
Don't forget to try the Milkmaid Gola at the Chowpatty. It's to die for. :)