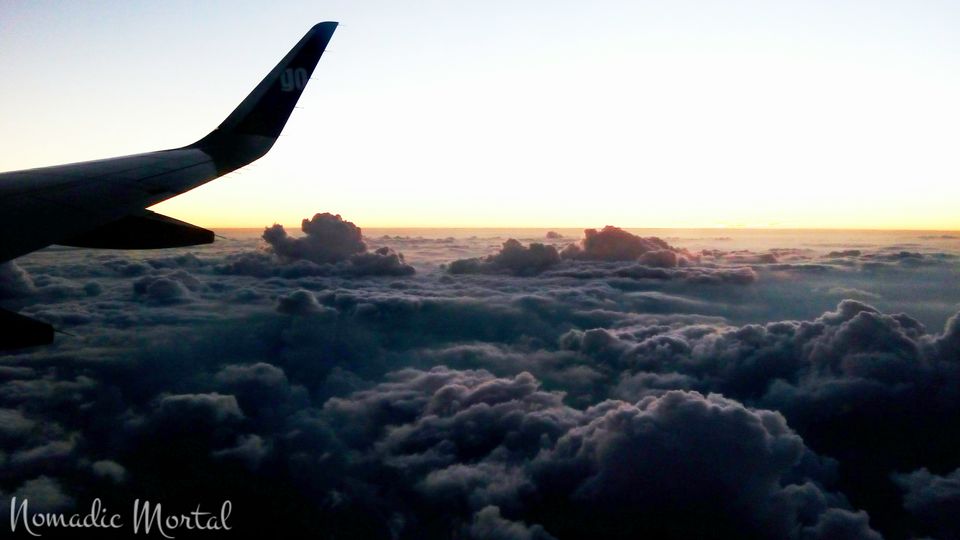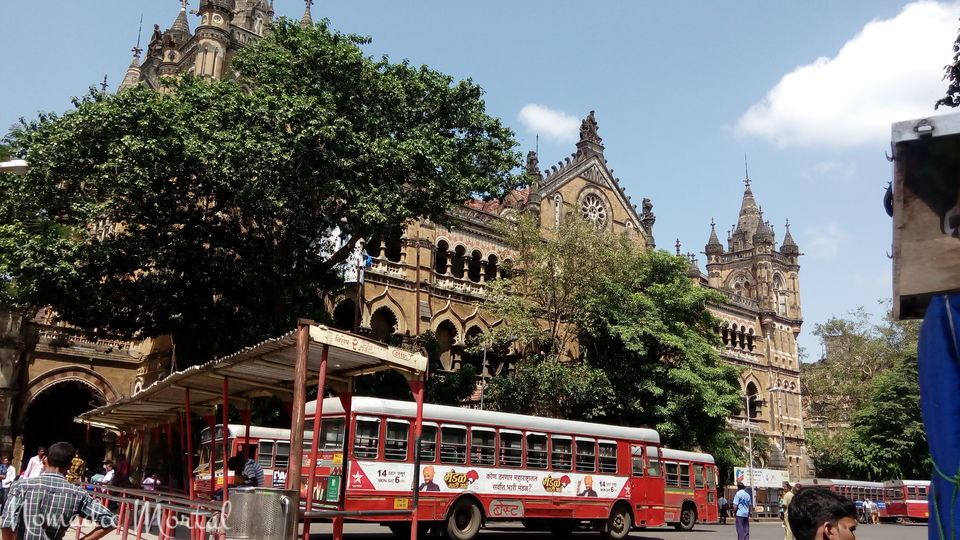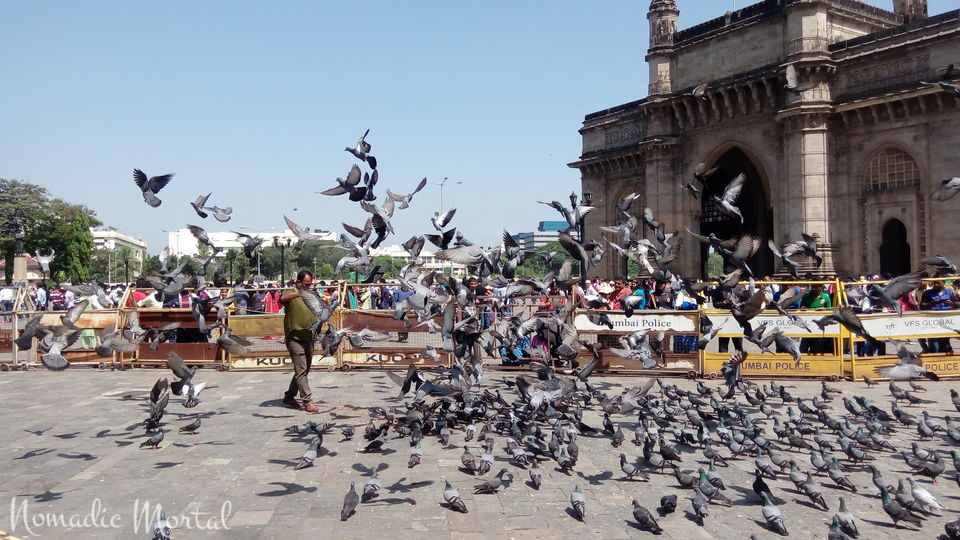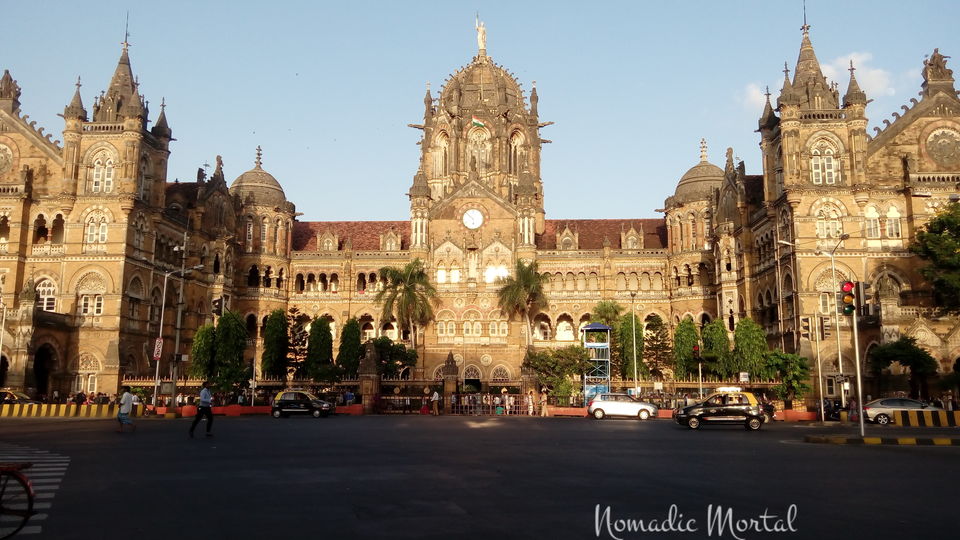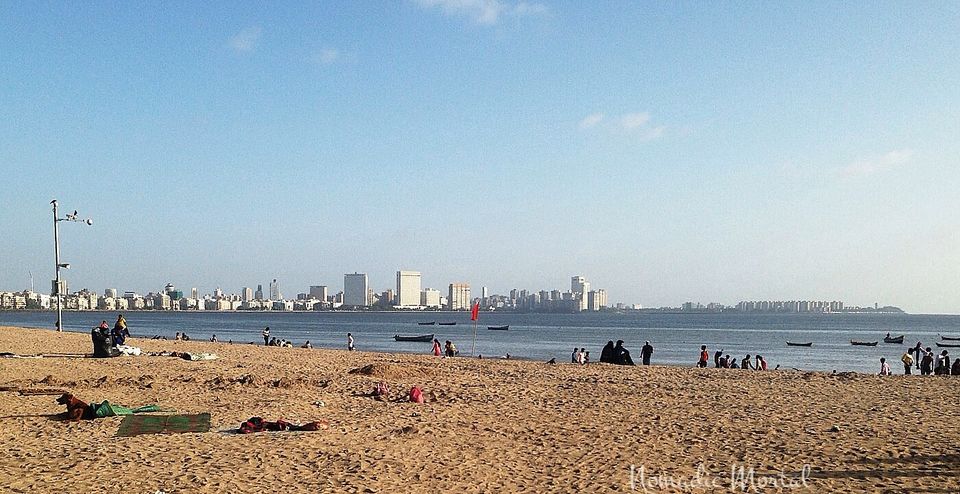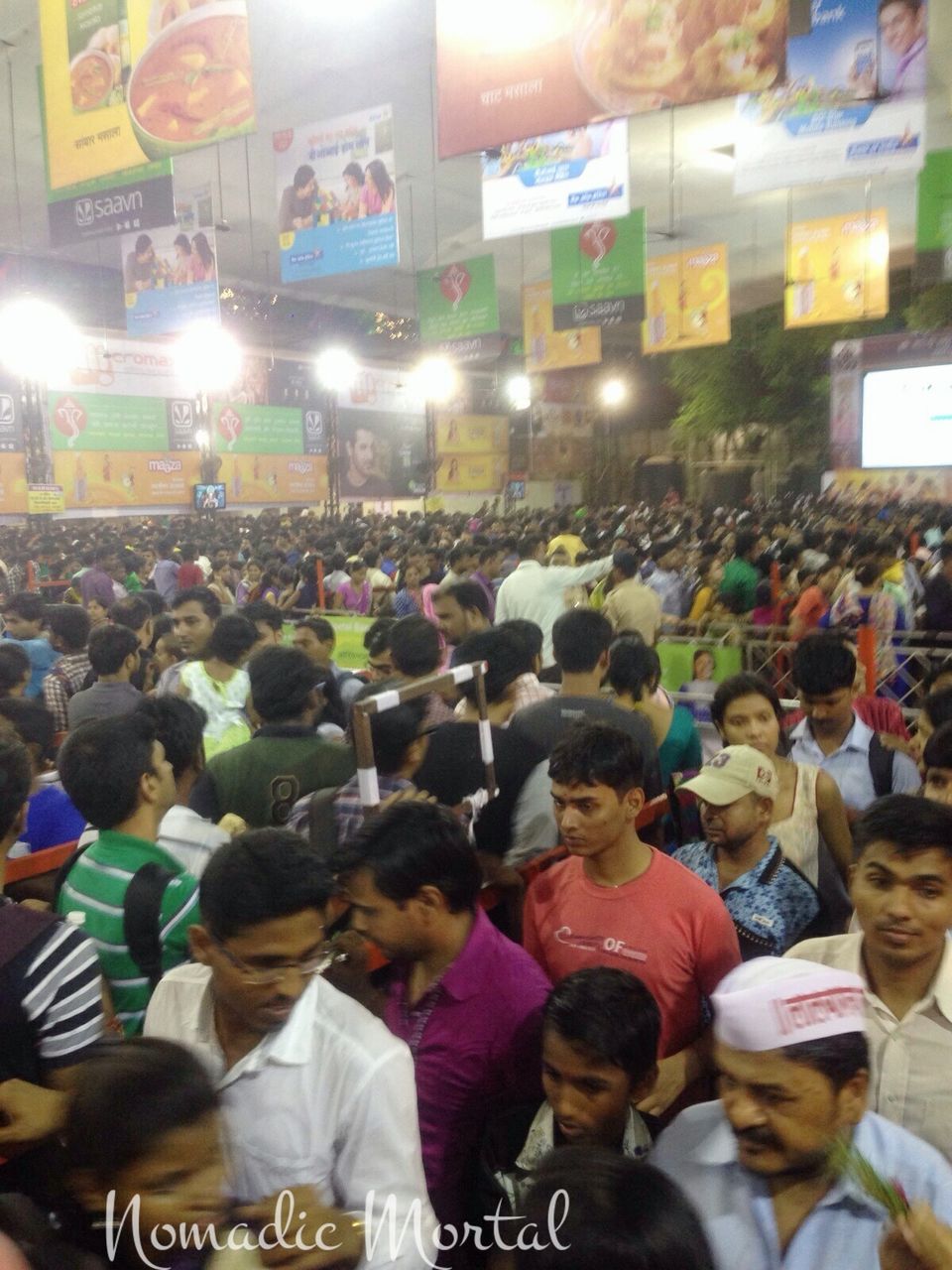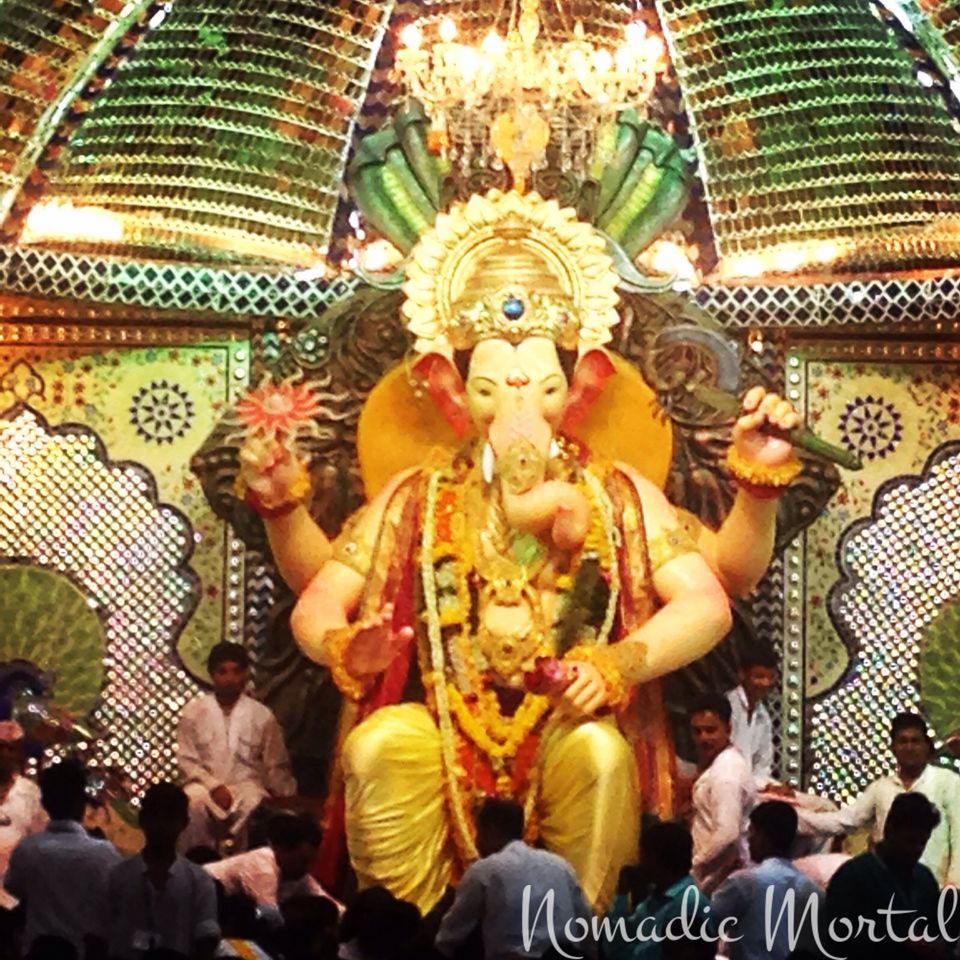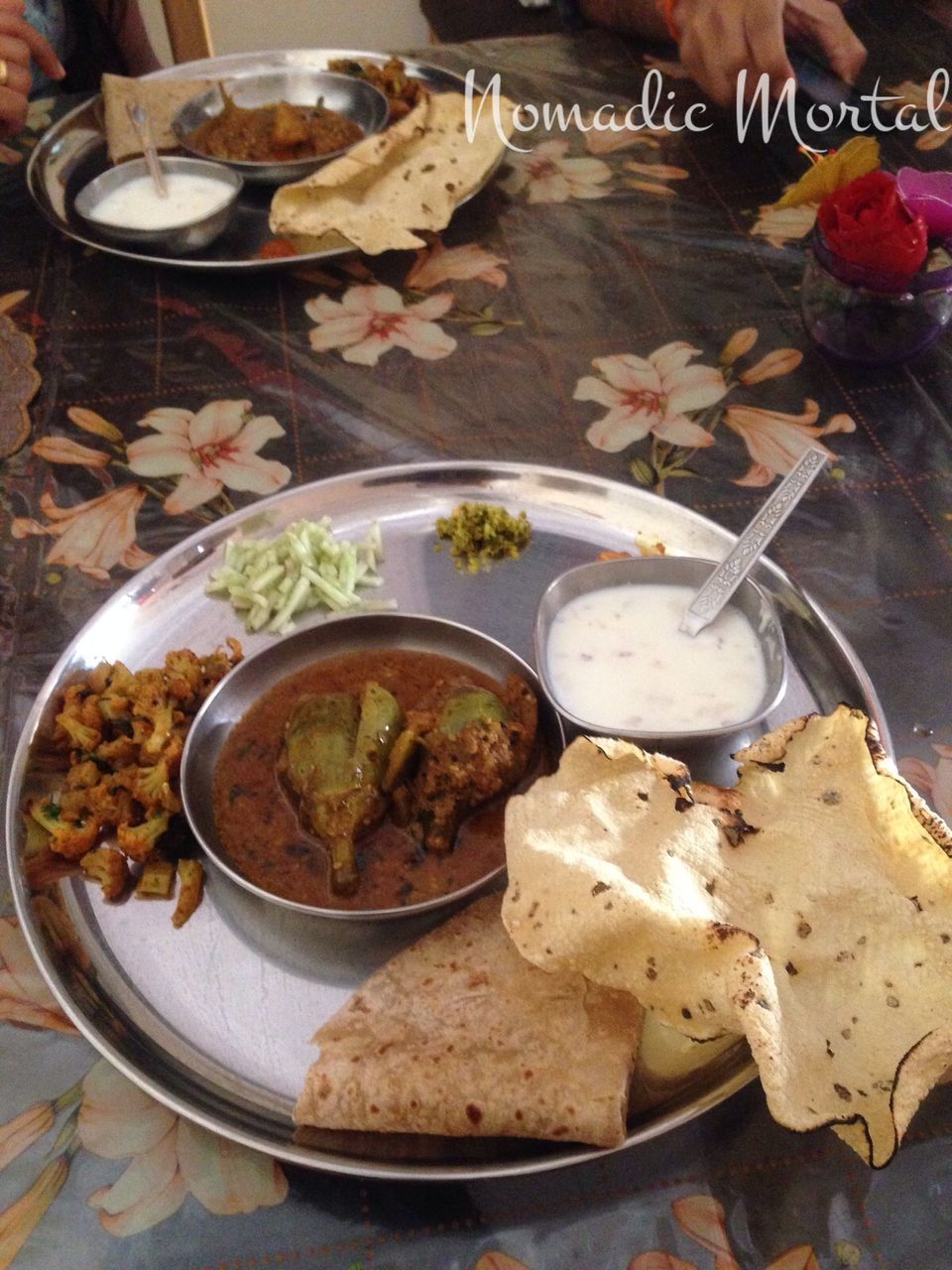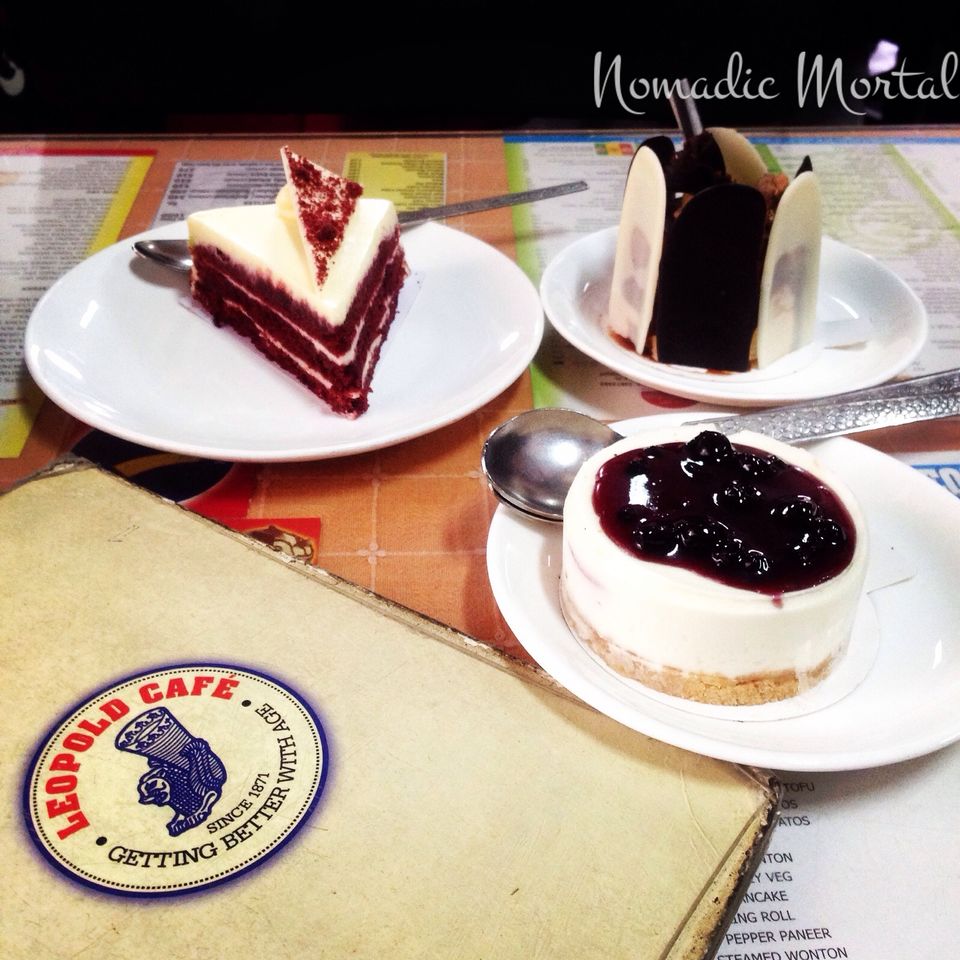 Mumbai!The city that never sleeps. The city of dreams. The city that never stops eating, shopping or partying! I have been to Mumbai a couple of times earlier. But Mumbai during Ganesh Chaturthi was on my wishlist for way too long! I had a long weekend coming up so I planned this trip well in advance. But of course, when do plans work out anyway!?
DAY 1:
We kicked off the journey really early one morning from KIA, Bangalore to CSIA, Mumbai. Our ride to the airport was scary since the cab driver was sleepy and I could see him dozing off while actually driving. We had to keep talking to him in order to make sure he was awake and also for our own peace of mind. Phew!Right at the break of dawn, our flight took off. We could capture some amazing clicks of the sun rising from 35000 ft! That was the most beautiful sunrise I had ever witnessed. The weather in Mumbai was pretty pleasant, much better than expected. But yes, way too humid for a Bangalorean.
Shirdi : After ditching our bags at a friend's flat we took a bus to reach our destination. Shirdi is a temple town and hometown of Shirdi Sai Baba. Located about 230kms from Mumbai. It would be nearer from Pune but of course I didn't think of that before. Silly me!
Travel : We opted for Neeta Travels only because they have many pick up points and you can choose to board from anywhere. The journey was long but the view from the bus was scenic. However, the sleeper bus on the ride back was horrible. Sheesh! The bus stops at quite a few restaurants during the to and fro journey, but unfortunately neither one of them is good enough to eat anything at. And girls washroom is a big no-no in any of these places. Had sort of a nightmarish experience at one of them.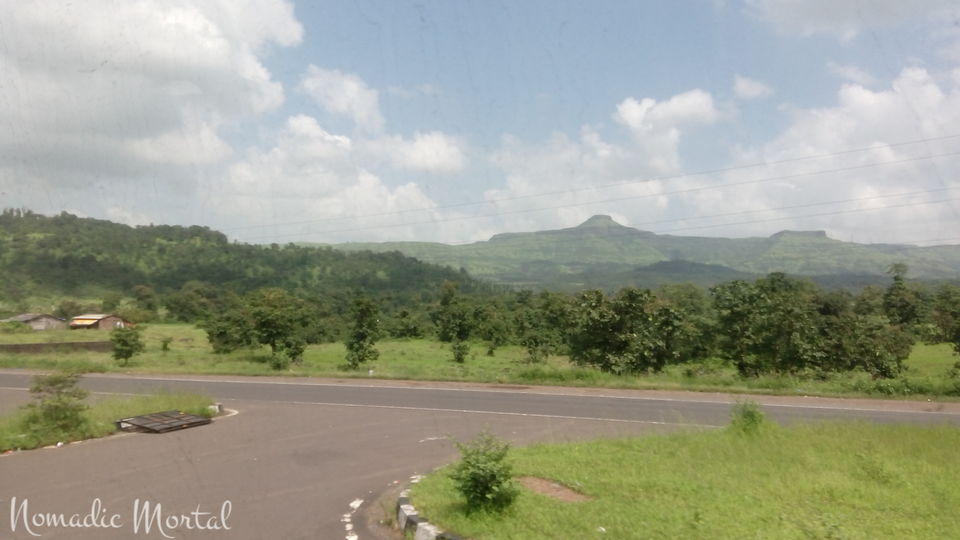 Hotel: We reached around 5:30 PM and quickly checked in to Sai Gurusthan. Go Ibibo has killer deals on hotels and we managed to get this room for only 450/-.Darshan: The Dhoop Aarti at the temple takes place around 6:30 PM. The queue was way too long in the temple. And adding to that there was no proper management of the crowd which was a bit disappointing. After about 3 hours of waiting, we finally got to see Sai Baba. At that moment, you forget that you were waiting for so long, you forget that you are tired, you forget that you had to wade through a sea of people to get there. At the moment there is only you and your faith.
Few Pointers: Try and reach well before Aarti time because Darshan is halted during Aarti time. Mobile phones are not allowed inside the temple. There is a place to deposit your phones, however I feel it would be safer back in your room. Also it is advisable to leave your footwear back in your room. Take care of your wallet as pick pocketing is common.
DAY 2:Back in Mumbai and the plan for today was to visit the Superstar of Amchi Mumbai, Lalbaughcha Raja, really early in the morning. But too tired from all the shenanigans the previous day, we couldn't manage to wake up. Instead we decided to postpone it for a while.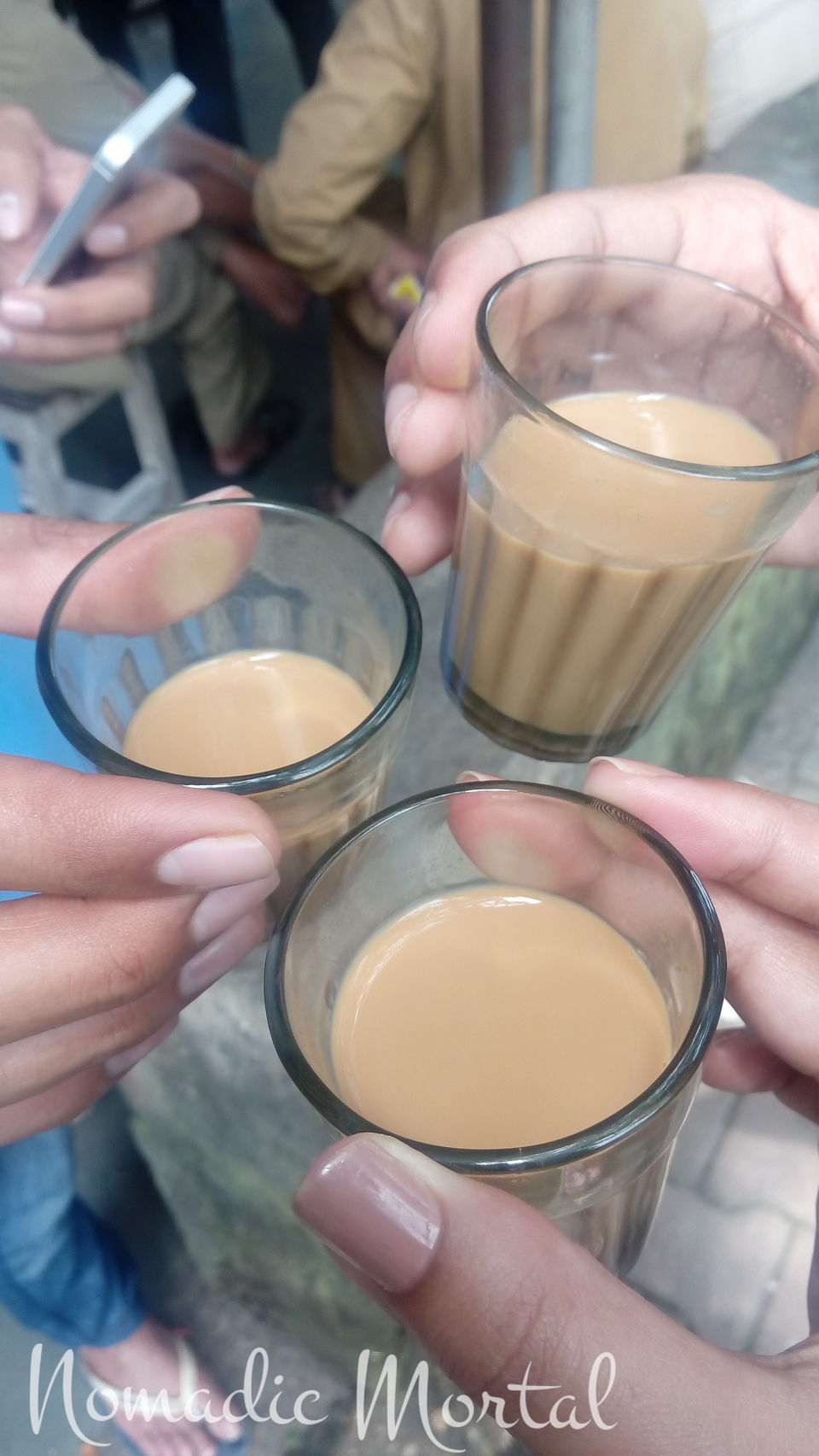 Local: My first ever Mumbai Local ride. From Airoli to Thane to Chhatrapati Shivaji Terminus. OMG! I was so nervous and freaked out. But my friend forced me on to it and I am so glad he did. Thankfully it wasn't too crowded (rather it wasn't crowded at all) since it was a public holiday. But I now truly understand why this is the lifeline of Mumbai!Another thing to check off my bucket list. <3
Chhatrapati Shivaji Terminus : OMG! This is a UNESCO World Heritage Site. And boy I know why now. It is such a majestic wonder and the architecture screams Victorian Gothic. I could stand there staring at it all day. One of the busiest railway stations in the country and probably one of the most beautiful too. Must must visit on your trip.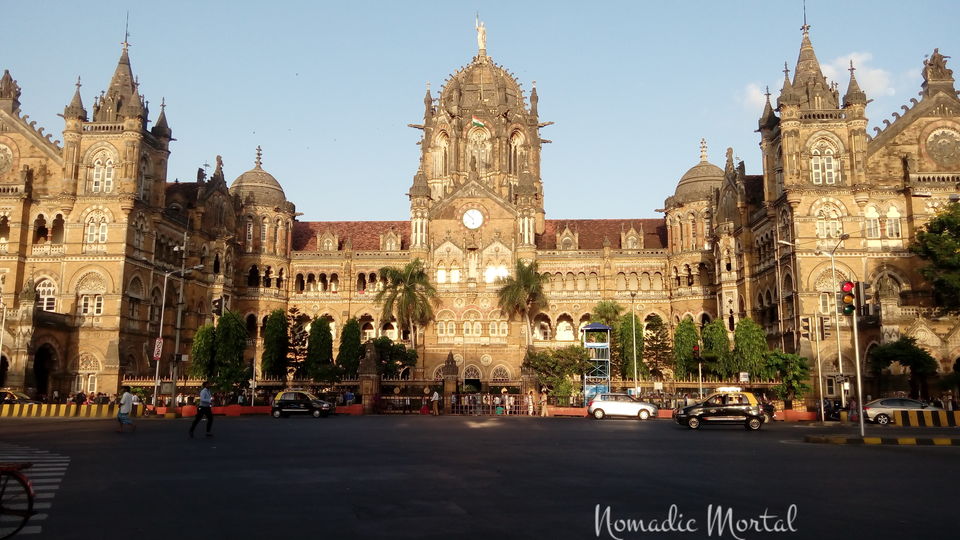 Gateway Of India : The most famous landmarks of Mumbai - The Gateway of India and the Taj Mahal Palace stand side by side. Beautiful Panoramic views welcome you to this touristy place. And there is a section cordoned off just for pigeons to be fed, by a professional of course. I suppose it would be better to visit this place around sun down or it would be just too hot and you will not be able to enjoy much.
Colaba Causeway : Known as one of the best places in the country for some awesome street shopping. You get everything from really pretty dresses to stoles and of course accessories. You can also find antique show pieces and beautiful trinkets for a very reasonable price.As you walk down Causeway, you'll come across the famous Leopold Cafe. The smell of pastries will drag you inside. It was so exquisite the taste. My mouth is still watering as I write this.
Girgaum Chowpatty : One of the best places to eat street food in Mumbai. This famous beach is located adjoining the Marine Drive. You are hit with a plethora of options as you enter this place. Just pick any and sit down on one of the picnic mats laid outside the shops and enjoy the food and the view of the Mumbai skyline. Do not miss out on the steaming Pav Bhaji or the spicy Golguppe or the lickalicious Ice Gola. And who can forget the famous Vada pav of Mumbai.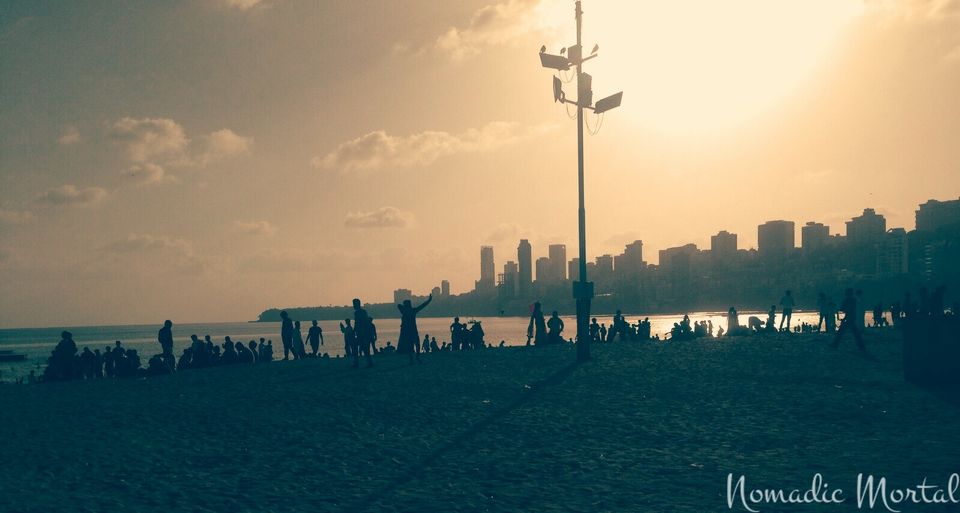 Lalbaughcha Raja : After a few calls to find out if it's too crowded, we decided to take the leap and visit it no matter how long it would take. Took a local from CST to Chinchpokli station. The revelry starts from the station itself with everyone on the train and in the station shouting "Ganapati Bappa Morya! Mangalmoorti Morya!" Goosebumps all over as we made our way through to the beginning of the Darshan line.
There are 2 Darshan lines which you could opt for : Navas Darshan which will take you till the feet of the Lord and may take upto 24 hours. Second is the Mukh Darshan which will take you right in front of the Lord but you will not be able to touch the idol. This will take anywhere between 2-6 hours depending on crowd.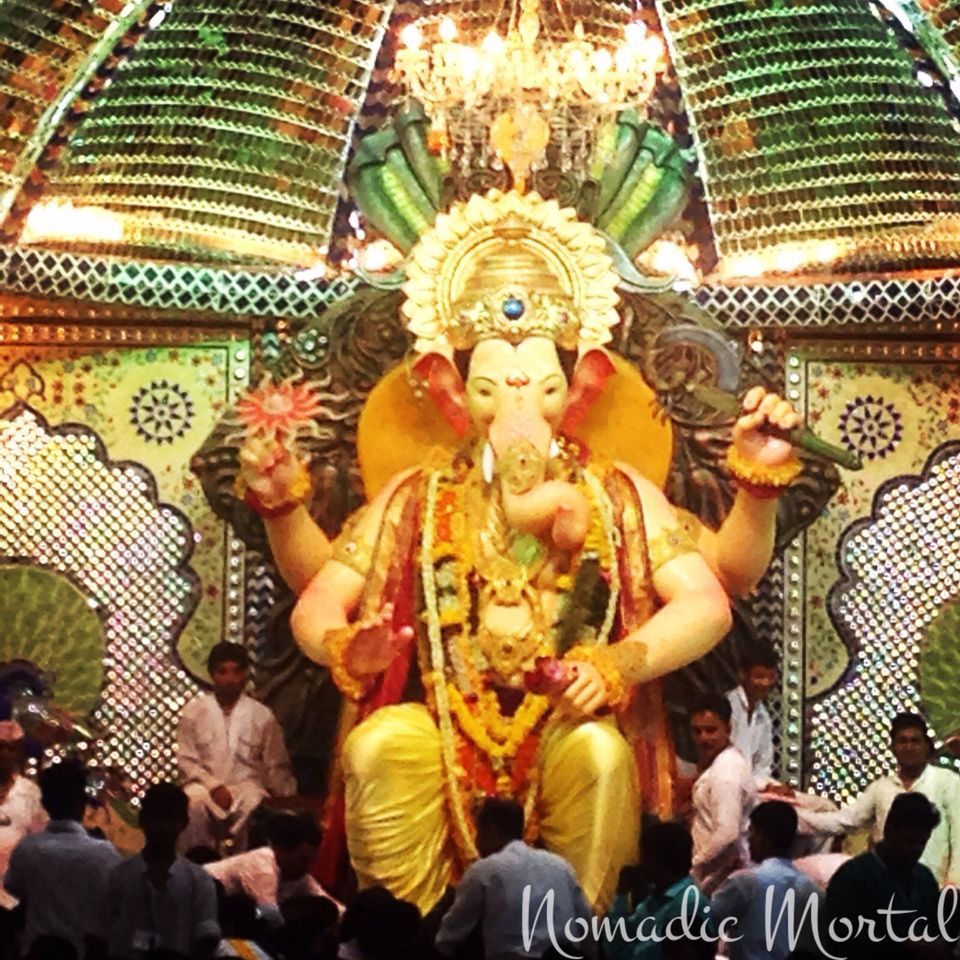 We opted for the Mukh Darshan and it took us about 3 hours to finish. It is believed that this Ganesha Idol is Navsacha Ganpati (fulfiller of wishes) and hence around 1.5 million people or more visit this Ganesh Pandal daily during the 10 day Ganesh Chaturthi festival. This Pandal is open 24 hours for 10 days after the Pooja on the first day.Hats off to Mumbai police and the volunteers for managing the crowd so well. We never stood in a place for long, the line always kept moving and before you know it everyone has their phones out clicking pics of the famous Bappa!
Few Pointers: Carry water bottles. Or at least buy whenever possible as dehydration is quiet common when waiting for so long and may lead to nausea and fainting. Be prepared for the crowd. 1.5 million Devotees in a day is no joke. Wear something light and airy and take care of your belongings.
DAY 3:
After a long and tiring day 2, we could hardly move our feet when we went to bed. So we decided to sleep in today and woke up really late and went for a lazy lunch to this cute Italian restaurant in Airoli called West Coast Grill. The food was just average though.
Bandra Worli Sea Link : This amazing piece of architecture connects 2 of the busiest places in Mumbai and yes it is out on the sea. With panoramic views of the Arabian Sea on one side and the Mahim Bay on the other side. After an auto and the famous BEST bus and finally a taxi, we were on our way to the Bandra Worli Sea Link. Plan was to make it there for sun set. But unfortunately the sun had already set when we reached. And the Sea Link to my utter disappointment wasn't even lit up. So we couldn't enjoy the view as much as I had hoped. But we did get to see the amazing skyline of Mumbai and feel the fresh sea breeze woosh across our face.
Party Night : Saturday night is party night. How could we visit the city that never sleeps and not party?! We headed down to Bandra - one of the posh localities dotted with fancy restaurants and pubs. We danced away to glory till the pub shut down. It was one of the best times I have had in a very long time.
Marine Drive : Lol! After the party we took the last local to the Marines. Marine Drive, also known as the Queen's Necklace, is a 4 km long C-Shaped Boulevard. We spent a good part of the rest of the night sitting on the boulevard admiring the vastness of the Arabian Sea and calmness that the waves bring along. This is when I realised that this city really never sleeps. It was 3 AM and the Boulevard and beach were filled with people, locals and tourists alike. I was truly awestruck.
Day 4:
The entire day was spent lazily in a friend's house having authentic Marathi food.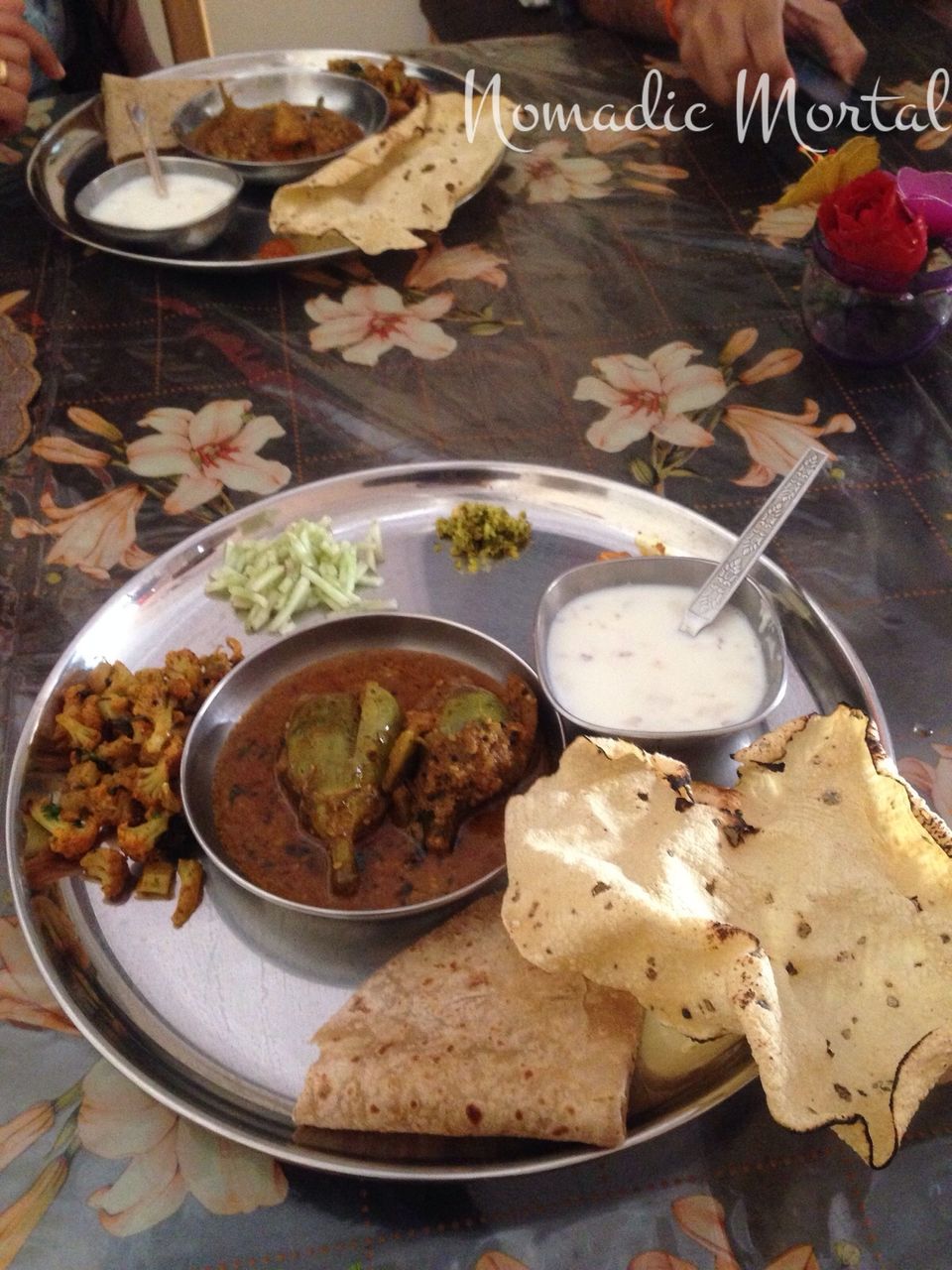 And since it was Visarjan day or the last day of the Ganeshotsav, most of the roads are closed down for the grand processions that start early in the morning and only end in the wee hours of the following day. Famous immersion sites include Girgaum Chowpatty, Juhu Beach, Powai Lake, etc. We unfortunately couldn't go to witness these since we were too scared we'll miss our flight. But we did get to see all the processions on the way to the airport. Literally every galli and every chawl has a pandal!
This trip totally changed my perceptions about Mumbai. It is a beautiful, scenic and safe city with probably the best transportation system. This city exemplifies the line 'Work Hard! Party Harder!' Now I'm in love with this city and I would love to come back soon. Until next time! <3
This trip was first published on Nomadic Mortal.https://www.tripoto.com/mumbai/weekend-getaways