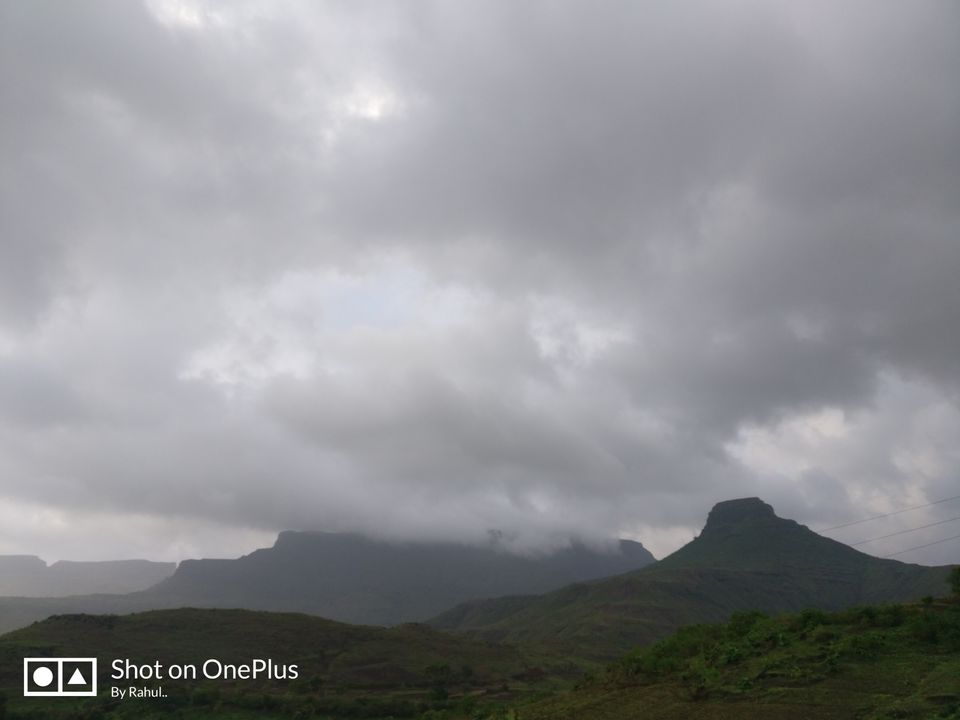 Today trekk start on 6am from My Home and Birth town NAMPUR... From Nampur to SALHER time to reach about 1hr Road was Excellent and Very Scenic.. Enjoy the 1hr Ride to VAGHAMBA village park vehicle in Small Tea Stall cum Home... In Vaghamba village only 1 stall and only Vadapav Bajji and Tea Available their...
Eat two Vadapav we Start FATEH SALHER Fort with my Friends RAHUL DILIP and ARBAJ... Trekk start from Vaghamba and SALHER village.. Side of SALHER village is Tough... And From VAGHAMBA Their also tough but... "Thik hai yaar Itna सोचेगे to kab jayege और aayege".. 🤓
But my opinion start Trekk from SALHER village and Return side of VAGHAMBA..
When park my Vehicle their is Uncle.. "बाबा कितना टाईम लगेगा आने जाने "..
Baba "3hr चढणे और 2hr उतरने लगेगे "...
We all are happy and me said In DIL HI DILME... "अरे ये तो बहुत ही आसान है "..
So we start..
Are it's Raining.. We enjoy Rain and really helpful for trekking but FOGG makes it Difficult ...
Walking about 1hr.....
2hr....
3rd hr..
🙄
We discuss with friends " यहां तो कुछ भी नहीं दिखायी दे रहा कही हम गलत तो नहीं जा रहे "
Finally I saw STEPS... In Fogg...so go with steps..
Then SALHER Fort First gate Is Seen..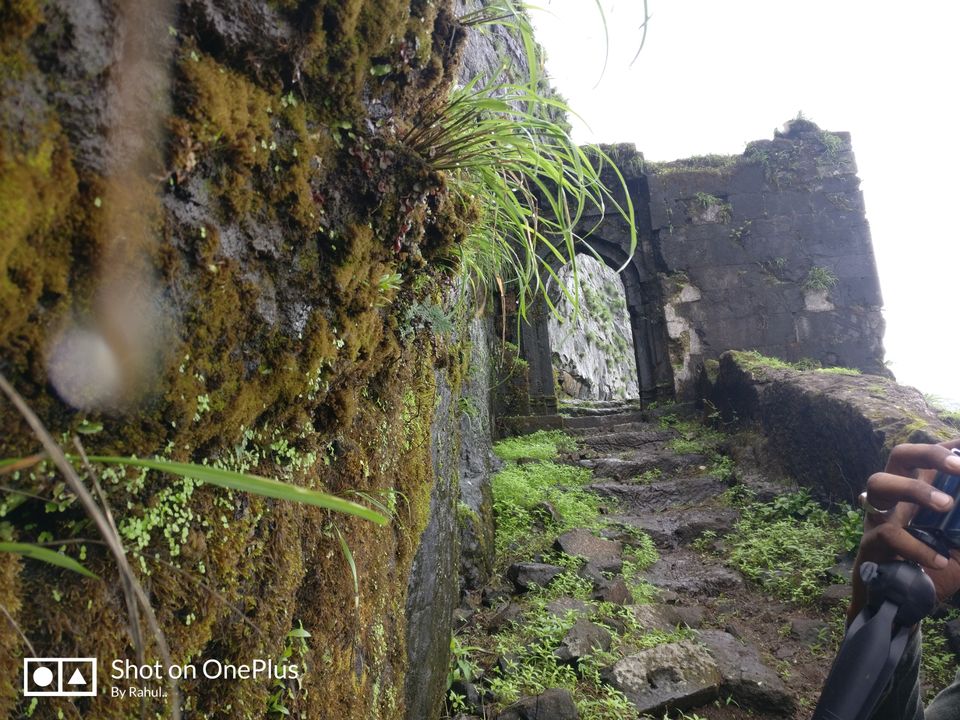 then back to back all gates are coming but After 3r gate tough patch is Start its too Sleepry wet and Uparse ye Barish बापरे बाप...
Make way For Amazing stone work..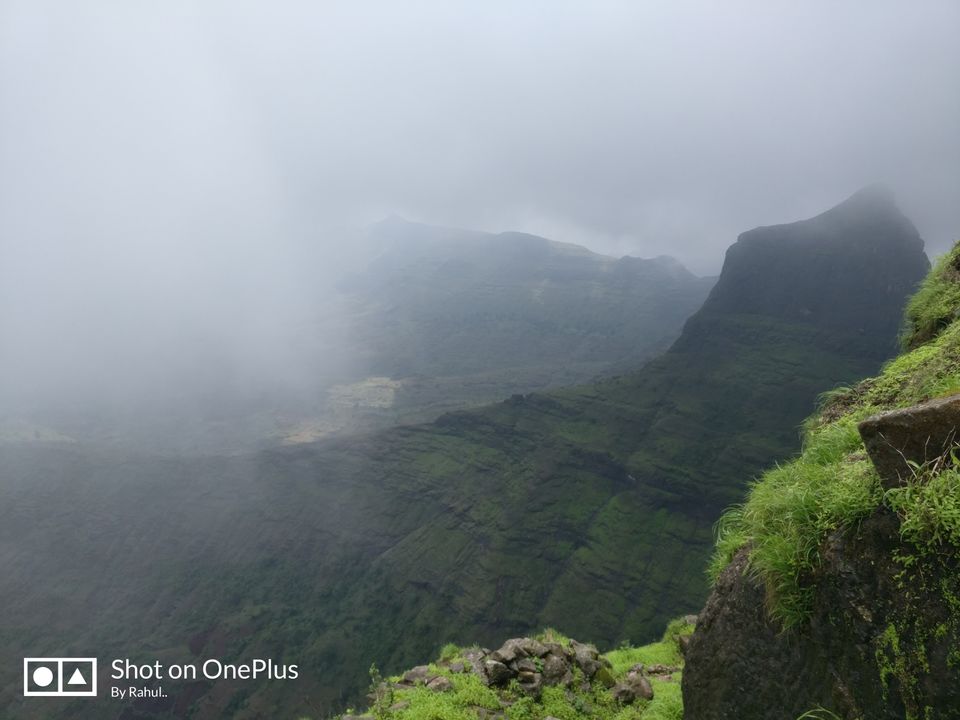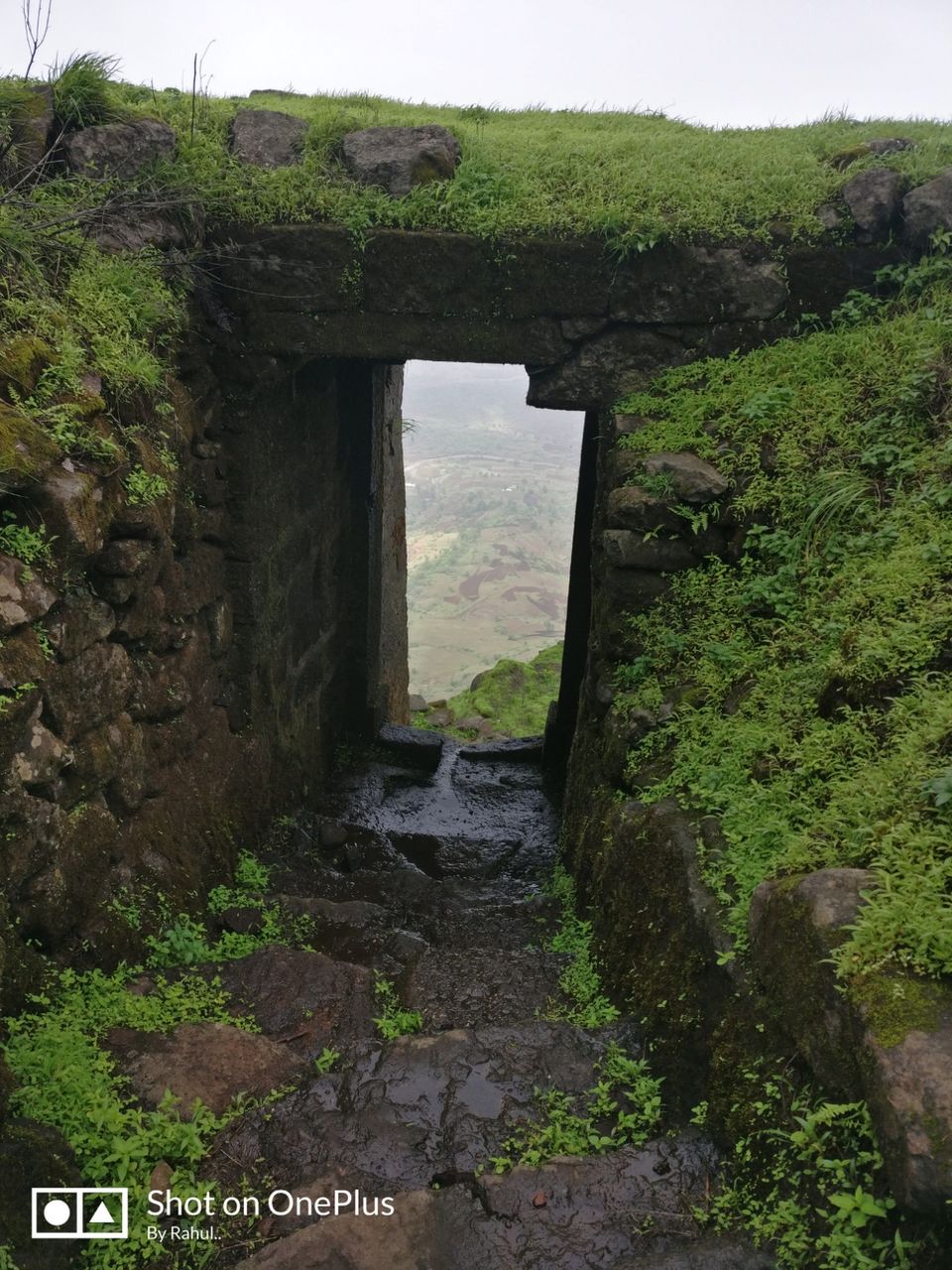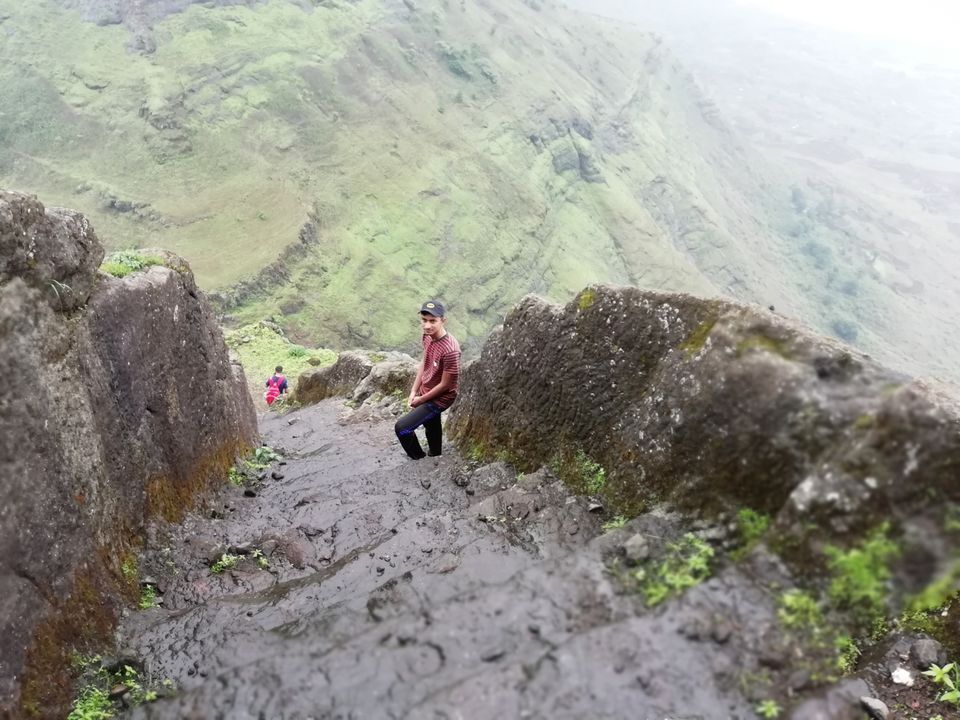 and From forth gate we See One water Pool देवी Temple... Temple Name not remember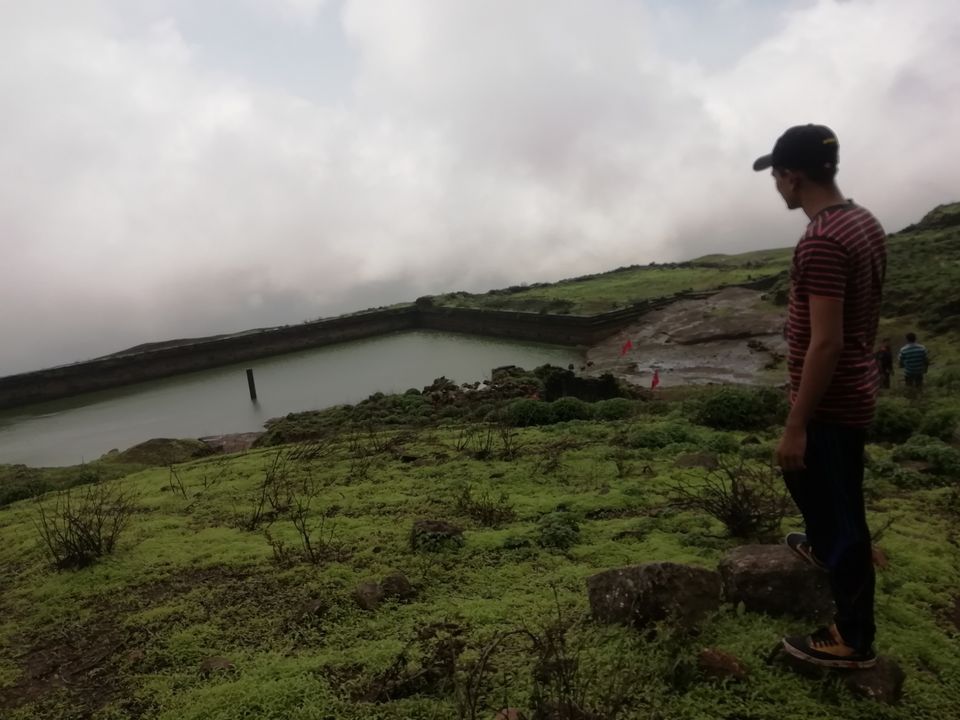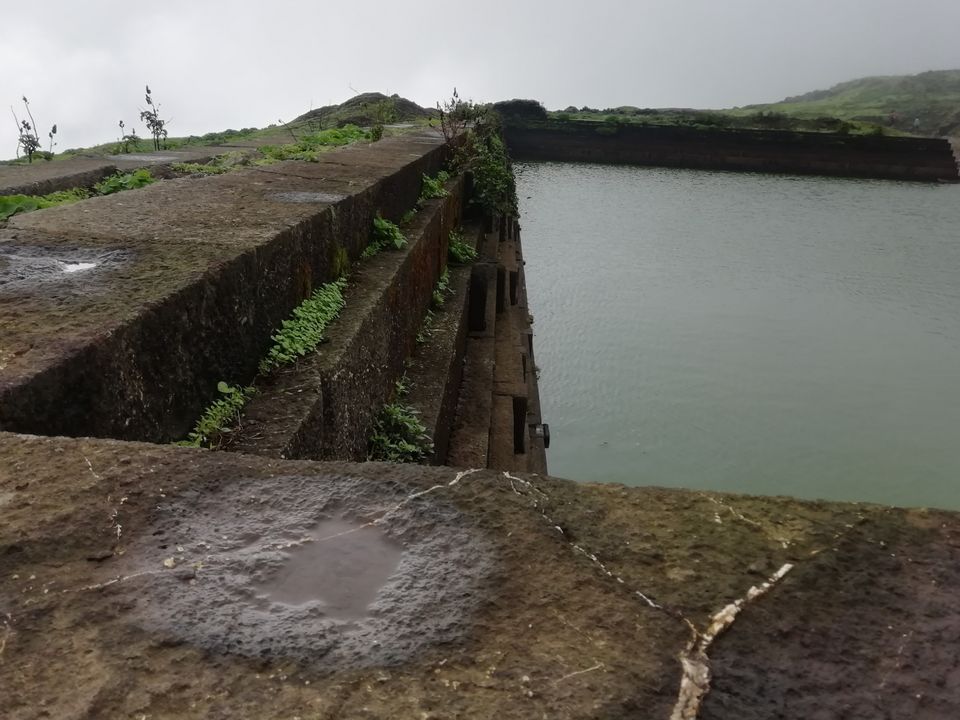 after that Again one temple....
The name is
And in 5th hr.. Walk in totally in FOGG and my Stomach said...,"कितना चलायेगा.. कुछ खायेगा कि नहीं "
So we decided to eat food they carry from Home चटनी चपाती... Its Full Owesome.... खाना fogg Rain पहाड Its Mind Blowing.. My bestest lunch ever...
And fogg is गायब we See Temple... अरे ये Temple तो यही है..
So we all run Side of temple..
And Finally after 5hr trekk we reach the SHAHER FORT TOP..
Their is परशुराम मंदिर...
Feel awesome... Speech less.. Bcoz am Stand the HIGHEST FORT And SECOND HIGHEST PLACE IN MAHARASHTRA SALHER FORT..
WE FATEH SALHER.. .. जैसे तैसे... 😊😊
How/ when you go Salher fort..

All 12months is Best time to go Salher
If your own vehicle to no tension.. If you go with PUBLIC TRANSPORT buses or जीप so its To difficult..
Nearest railway station is MANMAD Is about 140km then you take Bus or taxi for MALEGAON.. MALEGAON TO NAMPUR or TAHRABAD.. TAHRABAD TO MULHER.. In MULHER or TAHRABAD you take Private taxi or Riksha to Reach VAGHAMBA village...
Stay.. Hotel only available TAHRABAD so you carry TENT SLEEPING Bag is better for you.. And after 3rd गेट you get some Space for stay.. If you Stay in SALHER Fort then You also Cover SALHER Fort and SALOTA..
Trekk is 8hr 5hr up and 3hr Down...
THANKS FOR READING BLOG...
कैसा लगा आपको जरूर कमेंट करके बताए..
For watching Vedio Search ON YouTube.Com/SAFARNAMA WITH SADDU... SUBSCRIBE My Channel and Enjoy SALHER FORT trekk As well as LADAKH BIKE RIDE TRIP 2019...
Join me on:
Fb: Shahebazs
Insta: Shahebaz.s
इंग्लिश मे कोई MISTAKE होगी TO माफ करना.. Try first time....
भावनाओं को सामजो....🤓🤓😎😎😊😊