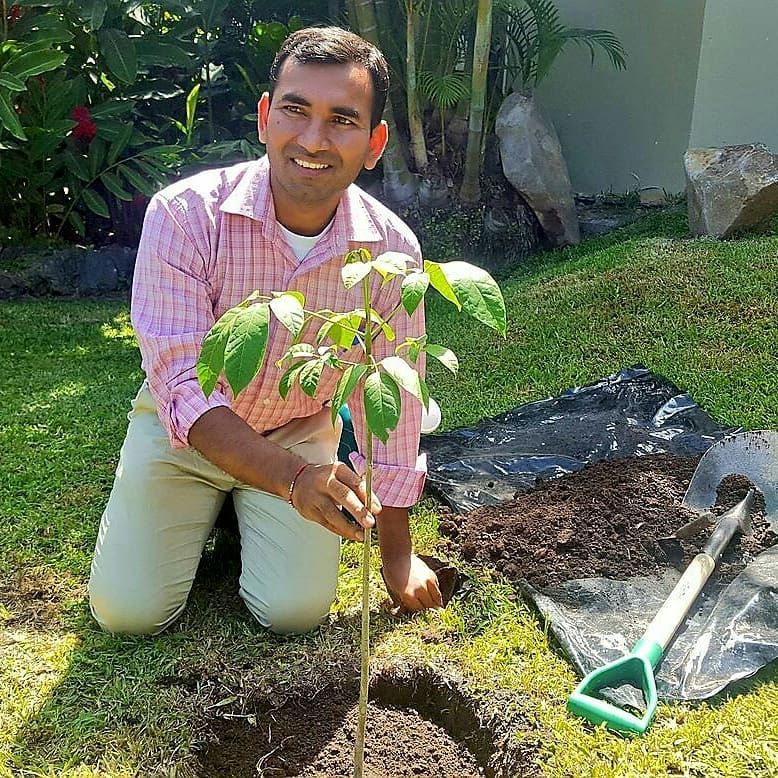 Three years ago when Vishnudas Chapke began his journey of circumnavigating the planet, little did he know that his remarkable feat would earn him the title of Vishnu Da Gama.
After his interview with Capt. Dilip Donde who achieved a similar feat on INS Mhadei in the year 2010, Vishnudas felt that something was missing in his life. Without thinking much, he decided to embark on an adventurous journey of circumnavigating the planet which took him to 35 countries by land over a span of three years.
It's been only a couple of months since Vishnudas finished his journey at the same spot where he commenced it back in 2016— Thane Railway Station. His thrilling stories from his travel will give definitely give you major goals as you plan your next trip.
While his expedition does sound exciting, it did not come without its fair share of difficulties. At one point, he had a near-death experience when he was stabbed by a thief while hitchhiking on the Argentine-Chilean border. Luckily, he escaped along with his valuables and found help just around the corner.
Vishnudas's honesty also got the best of him when he told the US authorities that he was jobless, homeless, unmarried, and had sold his house in Mumbai. Within a few seconds, his visa got rejected and increased the overall duration of his journey by 90 days.
Such experiences can probably disturb your confidence when travelling alone across the globe but again there's no shortage of beautiful souls and enriching experience to keep your boat sailing.
While in Colombia, Vishnudas had to wait for his new passport to arrive, hence he decided to volunteer with a local teacher. At the end of his stay with her family (nearly two months), he learned a bit of Spanish and Amalia (the teacher) saw Vishnudas as her own son.
Chapke also set a great example on how to travel responsibly and spread a positive message by planting saplings in 15 of the many countries he travelled to.
If you are motivated to embark on a similar journey then be sure that you trust your goals and objectives. Because that will help others help you with money, food, or shelter. This was Vishnudas Chapke's simple strategy in finishing the endeavour and experiencing stories that will be heard through generations.
Share your exciting travel stories with us here and earn credits!
Get travel inspiration from us daily! Save and send us a message on 9599147110 to be part of the Tripoto Travel Community on Whatsapp!