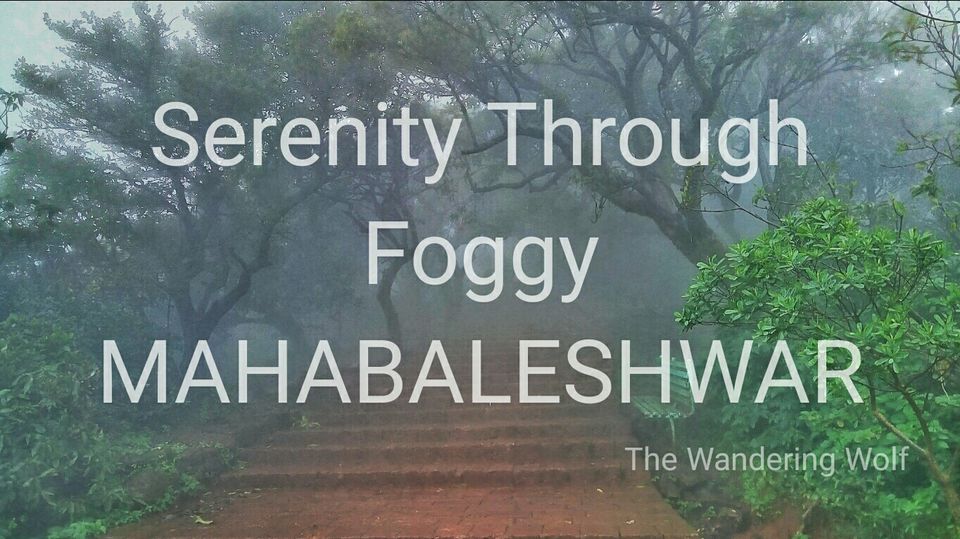 "Take right and then Hard Left"
It was dark and the Sun had set calling it a day. Yet we were still driving down the hill on an invisible path which was supposed to lead us home, with two guys literally hanging out on either side of the window assisting the one who was driving through the rainy night, wherein each curve seemed a deadly curve with a deep valley on one side and rock cut hill on the other. Somehow we managed to reach our destination safe and sound.
You must be wondering as to what's going on… We were driving back from Mahableshwar, The land of Strawberry.
It was one of kind experience which normally we dint have to deal in our daily life. But You never know what life has Prepared for us as time passes, for which one has to travel to find out the new perspectives in life. This was one of such Road trip which enabled us not only to get close but also to blindly trust each other on their decision. As normally its said, "Don't try this at home" but what I would say is, do try. You'll be surprised that you would do it.
Oops sorry I'm being philosopher, which I'm not. I couldn't click many pics as it was more of a serenity kinda trip. Just kidding though, since it was all foggy wherever I went, Photography was out of the question.
Well lemme give a gist about the trip:
Mainly we drove through Mumbai Pune expressway then heading towards Satara took a turn towards Wai. Stayed in Wai overnight and early morning drove to Panchgani and then to Mahabaleshwar.
Places Covered on this Trip:
1. Arthur's Seat
2. Parsi Point.
3. Mapro Garden
4. Pratapgad Fort
A pleasant hill station I would call it and more over it seemed as if we were driving the streets of Himachal. Why? Well the Indian movies while showing the school of Himachal as this peculiar style of students dressing in red jackets and stuff, well it was same scenario even over here. Children in Red jacket and bag on their shoulder and not to forget the weather which was just like Himachal except for the snow part. Lush greenery with Foggy coat covering the path and the rain with chilled breeze... Just mesmerizing.