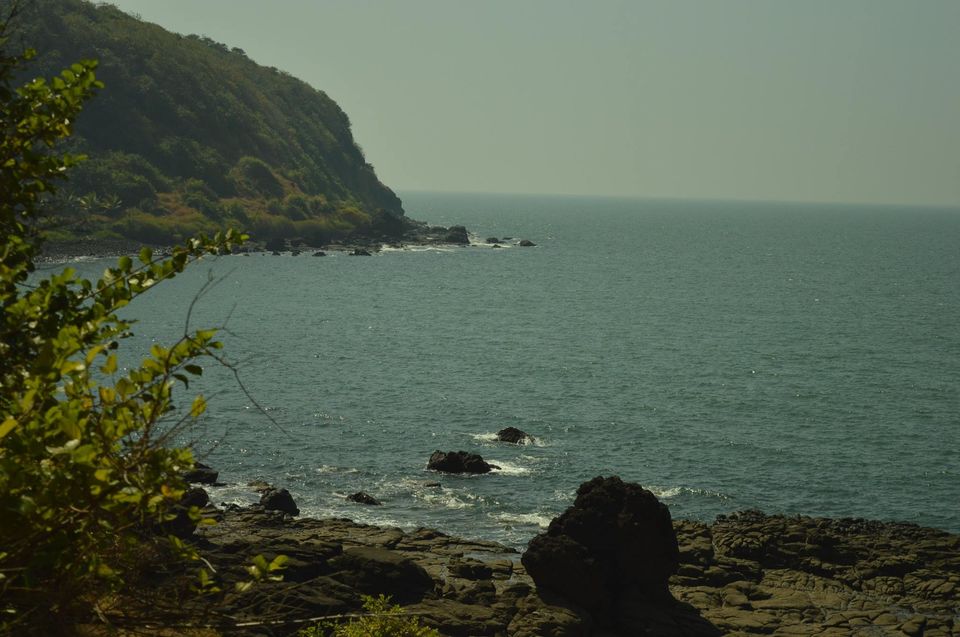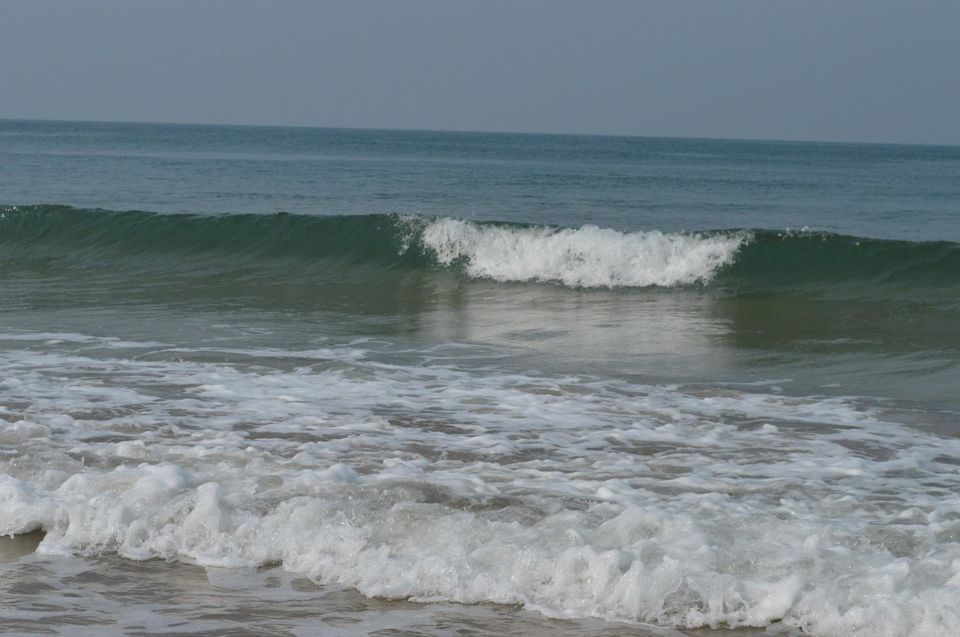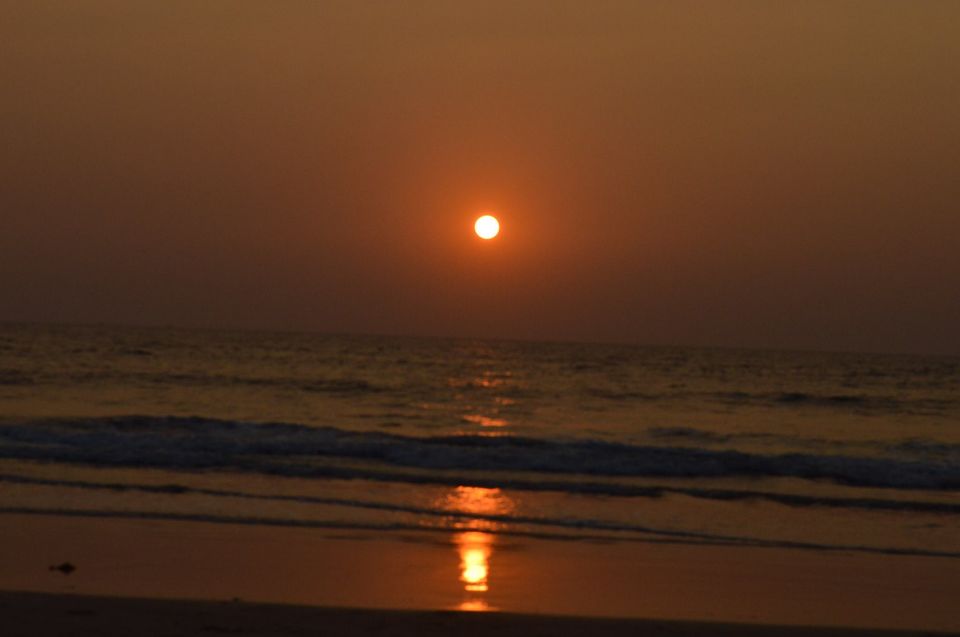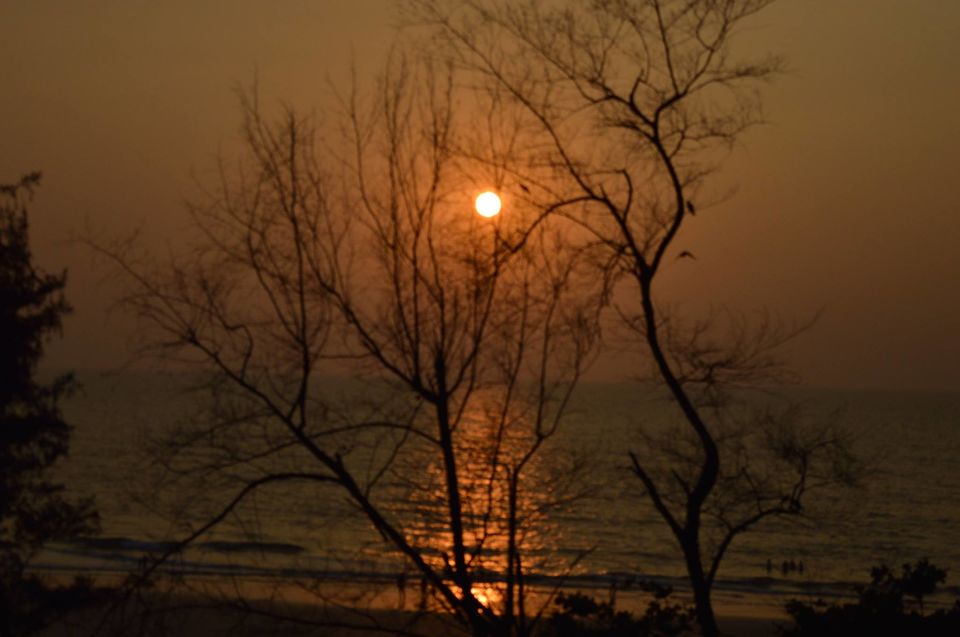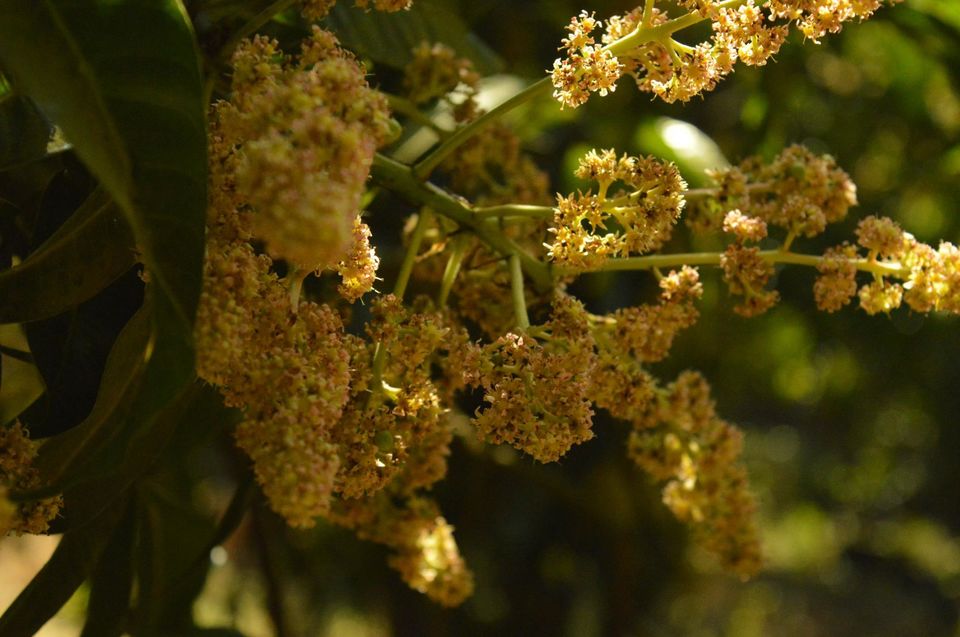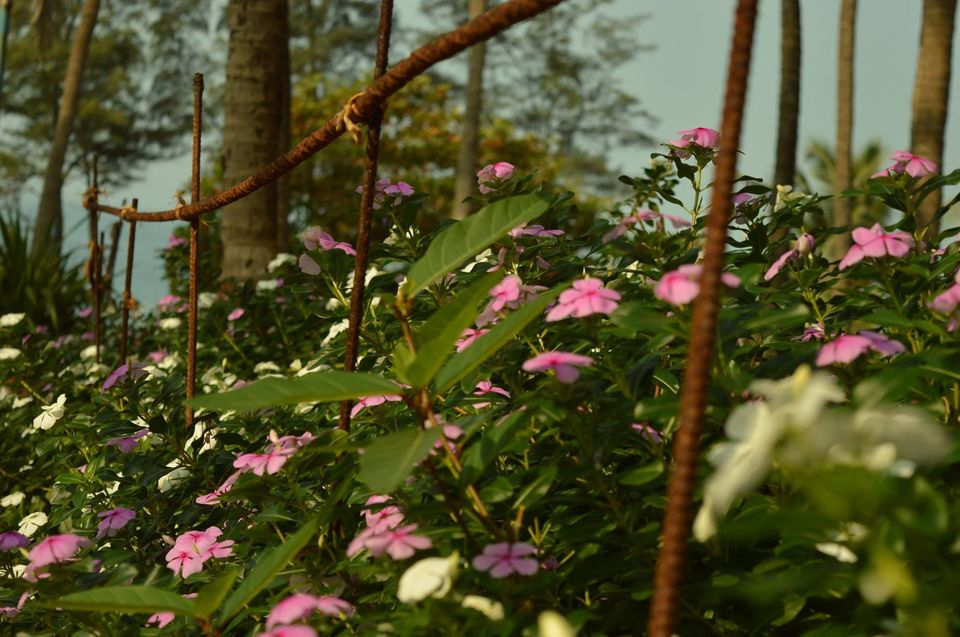 Ganpatipule was a long due trip on our bucket list. And what a trip it was!
We started our 350 KM journey to Ganpatipule from Mumbai at 5:30 AM on 23rd January 2016. Mumbai wasn't sleepy even at this hour!
We took the Mumbai - Pune Express Way up to Khopoli. From there we took the khopoli - pali road and then NH 66 (erstwhile NH 17 - Mumbai Goa Highway) The Khopoli Pali road was a stunner. Narrow winding lanes with forests on either side.
After a brief pitstop for breakfast we continued until we reached NH 66. Our journey took us through various small villages in Konkan (Route - Mangaon - Khed - Chiplun - Ganpatiphule) The browns of the mountains and farms were mundane at times.
Once we reached near Chiplun, the scenes became greener...thanks to river savitri flowing by us. Typical scene followed us...rivers.... browns of mountains....greens of the farmlands. After a while on this road ( and that would be almost 1.5 Hr), we took the bypass to Ganpatipule. The road still rough and mundane. We passed by several villages , still no sight of the blues of the sea.
After about an hours drive on this road , we were taken aback! The sea suddenly rose from no where.
The waves crashing against the walls of the road underneath! Our destination had arrived!
We chose to stay at MTDC resort as this is the only report which is located right on the beach. As expected the rooms were clean and tidy , no frills. The view from the room however was heavenly. White sands , clear skies and deep blue see...thats all i could see from my balcony ! At night , the scene turned even more serene. All we could hear was the waves crashing against the beach under scintillating moon light. A rare sight was to watch the morning sea under the soft play of the moonlight.
The beach is supremely clean and the waters crystal clear. I haven't seen such a sight even at the private beaches of Goa for that matter. Even a long weekend did not let ganpatipule loose its calm and quite stature....Sometimes i feel lack of infrastructure (Five star hotels...great roads...too many trains...) helps preserve a place as beautiful as this for travellers like us ;)
No chats on the beach, not too many water sports, and hardly any hawkers. Just the Ganesh Temple located proudly on the beach, a small street dotted with Maharashtrian eateries and the famous wooden toys from Sawantwadi.....This hamlet starts and ends here!!!. You can walk the whole of Ganpatipule in less than an hour!
And it yet it manages to create memories of a lifetime for all those who visit....!
A quite walk in the evening and energetic play in the morning...ensured we have lots of fun on our stay here.
After this , it was time to leave for Palshet , A small hamlet on the outskirts of Guhaghar. We took the ferry from Ganpatipule to Palshet. A ferry service operates every half an hour between Ganpatiphule and Guhaghar which covers this distance in less than 10 minutes (Not including the waiting time of half an hour). The ferry can accomodate almost 8-10 cars and several bikes in one trip.
Once we reached Guhaghar , we drove for another half and hour to reach Palshet where we were to visit a relatives mango orchard.
And what a drive it was ! We drive started at sea level...took us atop a mountain and onto the mango orchard. All this while we could see several shades of blue underneath the tall mountain...The mango orchard with 1200 mango trees was a trek in itself! All in all visiting Palshet was definitely the highlight of the journey...
After this we started our long journey back home with the blues of the ocean still captured in our minds!!!!