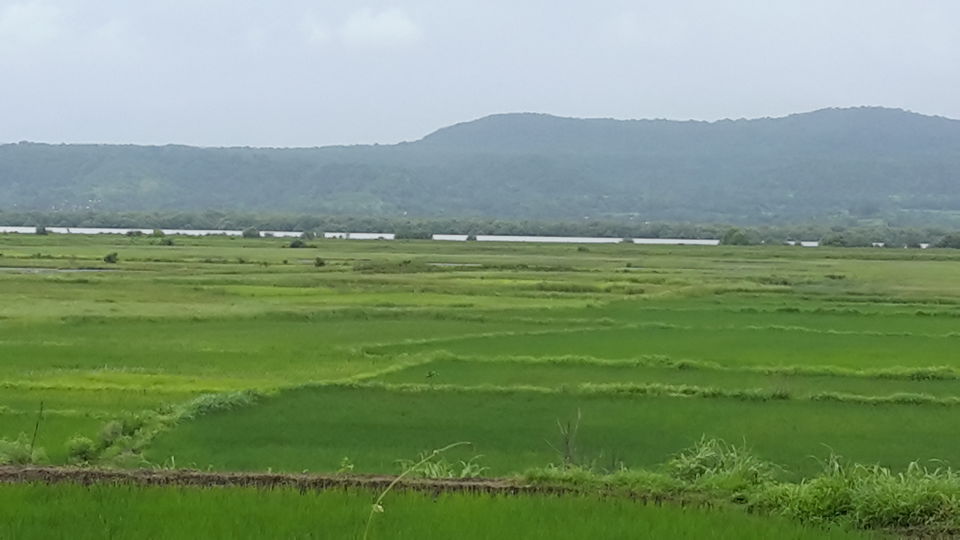 Alibaug is a place which is famous for food and budget stay. There are many cottages and villas which one can stay in budget price. The food in every restaurant and joins are typical Maharastrian homemade type, which gives you feel of your own home food.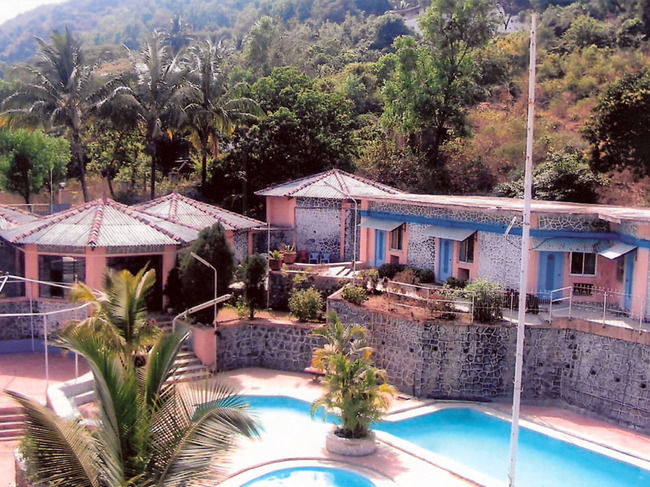 My Stay:
We had our stay at Elysium resort a resort located between Phansad Wildlife Sanctuary. The place is fully covered with dense trees all around. The resort has all modern amenities like Spa, Indoor games, Swimming pool, etc. The environment was very peaceful and calm which made me felt so relaxed. There is no mobile network in the property which was again a plus point to rejuvenate us in the heart of nature. We had a stay for 2night 3days, and it was just awesome. The best part was when every morning when I woke up and step out on the balcony I could see different type and colors of birds and butterflies flying around, making noise and singing behind the thick dense forest. I had taken part in the meditation every morning, which made me stress-free and fresh with such a beautiful environment around.
The food served here was very tasty and sumptuous homemade type from morning breakfast to lunch followed by hi-tea and then Dinner. The hospitality and service offered are also good. Special thanks to Mahesh the caretaker of the property for providing us such a good service.
In and Around: On my Visit I had visited some below places, Some of the must go places of Alibaug.
Birla Mandir: On my visit the 1st day I had visited the famous and Beautiful `Birla Mandir'. This temple is between the Vikram Ispat Company and its beautifully located residential colony. The temple is built- in pure milk, white marble and has total 100 steps with the Mesmerized landscape. On both sides of the steps is a green velvet carpet of grass and beautiful flowers which will keep you spellbound for a minute. The temple has marble floors and the hall of the temple is open from all sides. The ceiling of the temple is open from the sides which allow free flow of air and ample of light to come in. On entering the temple there is a square shaped nave. The nave is also made of marble and is very beautifully carved. The beautifully carved idol of 'Ganapati' is placed the nave. The idols of 'Riddhi and Siddhi' are placed on both sides of the idol. Around the nave are small temples of 'Radha-Krishna', 'Shiv-Parvati', 'Bhavanidevi' and 'Suryadeva'. In the garden next to the temple there is a statue of "Late Aditya Birla". Aarti at Birla temple is at 9.00 am and 7.00 pm every day.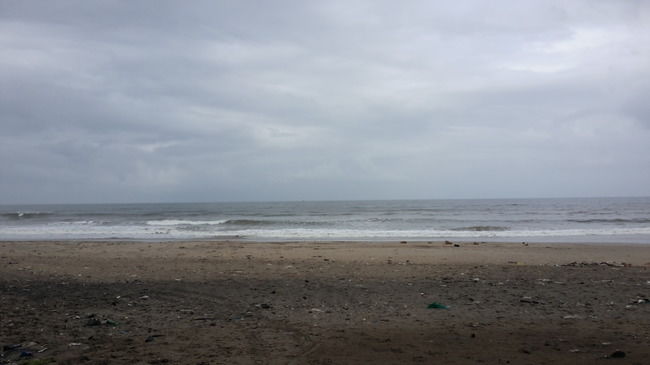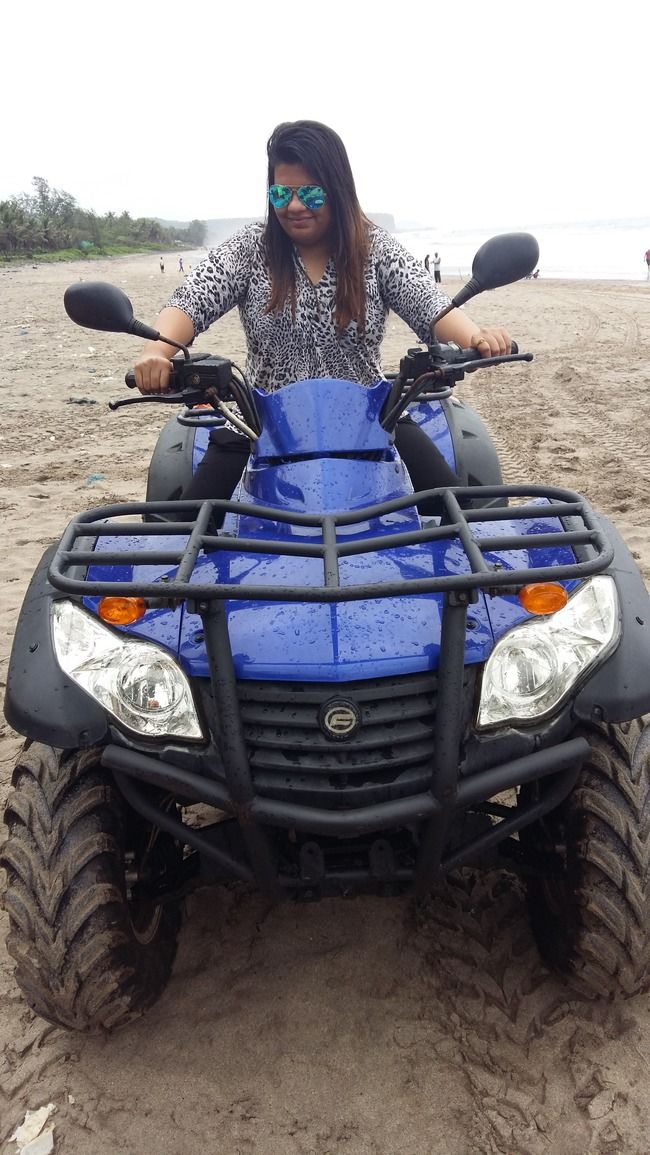 Murud- Janjira Fort : Murud-Janjira Fort is situated on an oval-shaped rock off the Arabian Sea coast near the port town of Murud, 165 km (103 mi) south of Mumbai. Janjira is considered one of the strongest marine forts in India. There are prominent "ASHOK-CHAKRAS" on all major gates of the fort Janjira. The fort in its heyday was a full-fledged living fort with all the necessary facilities, e.g., palaces, quarters for officers, mosque, two small 60 feet deep natural freshwater lakes, etc. The special attraction of this fort is 3 Gigantic Cannons, weighing over 22 Tons. We had boarded a ferry from Murud Beach to reach the fort.
There are several other beaches like Kihim, Nagaon, Mandwa, Varsoli, Rewas, Akshi, etc.
There are many other famous forts (Kolaba, Revdanda, etc) and worship places, but due to lack of time we had just visited a few of the above places as Alibaug is a vast spread area with narrow roads which leads too much time to travel from one place to another.
The overall tour to Alibag was excellent which gave a new life to me, A stress-free feel making me more energetic and rejuvenating me from the hustle bustle of the city. Will love to visit again soon…
Mode Of Transport:
Road: Take the Sion-Panvel Highway. Take a right at Kalamboli Circle. Head straight towards on that Highway. You reach Shree Datta Snacks Center. Take a right from there and go straight. You will pass through Karnala and reach Wadkhal Naka. Dont Turn left, go straight .Now you are on the Alibag road. The road leads you to the Alibag City.
Ferry: Take a ferry or private boat from the Gateway of India (9am – 6pm) which takes approximate 45 minutes to 1hour to reach Madwa Jetty. After reaching Madwa jetty there are bus services to reach Alibaug.
Train :Nearest Railway Station - Pen (46 kms), Kolad (49 kms), Nagothane (54 kms)
Air :Nearest Airport - Mumbai (114kms), Pune (155kms)
I had visited Alibag this monsoon, Places of beaches and forts. Alibag is a coastal town and a municipal council in Raigad district in Konkan region of Maharashtra. I had visited the place with my family for the weekend. Alibag is a quick weekend gateway for people staying in Mumbai and Pune.Which is approximate 110km by road which took us 3hrs to reach our destination. On my way to my Resort, which was in the interior of Alibag, what I saw was greenery and water all around. Rains were too high and the beach water splashing out on the roads was too much fun to see. We had a great time on our trip. The weather was very beautiful, The place was fully surrounded by greenery.
Kashid Beach: Kashid is a beach town on the shores of the Arabian Sea, in the North Konkan region of Maharastra. Kashid is popular mainly because of its white sand, blue seas, green mountains, paddy fields, and rivulets. Kashid has a 3 km stretch of beach tucked in between two rocky hillocks with Casuarina groves all along the seashore which attracts the tourist to visit it. This is by far the best beach in this part of the Konkan region.The waves here are unusually high and can be a paradise for surfing. There are many other activities also been carried out like ATV ride, Horse riding, Buggy Ride, etc.
From which I had performed ATV ride and Buggy ride. Surfing is closed during monsoons as the waves are too high to surf.