You consider yourself an adventures soul, you are in Maharashtra and haven't gone for monsoon trek; you are missing something really big in life. I am someone who is easily scared of the heights, but still I always take chances to beat my fear. So this year me and my friends planned for Peb fort trek also known as Vikatgad trek. We got the information that this trek is an easy one, it may be an easy trek but in monsoon it gets really very dangerous which we weren't aware of.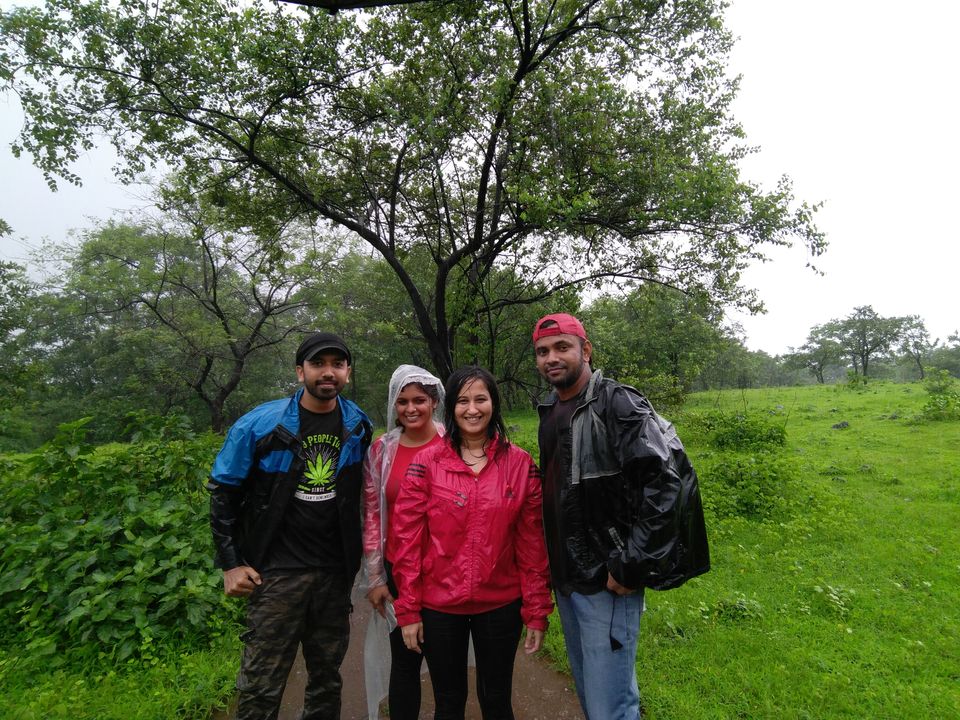 We started walking from Neral station at 8am. We walked through few villages to reach the hill base to start the trek. Because of the rains, hill had turned into dense green forest and we had to literally walk through the thick forest finding way towards the fort. After rock climbing small waterfalls, we reached to a stage where we thought we are lost but then we found a direction board towards the fort.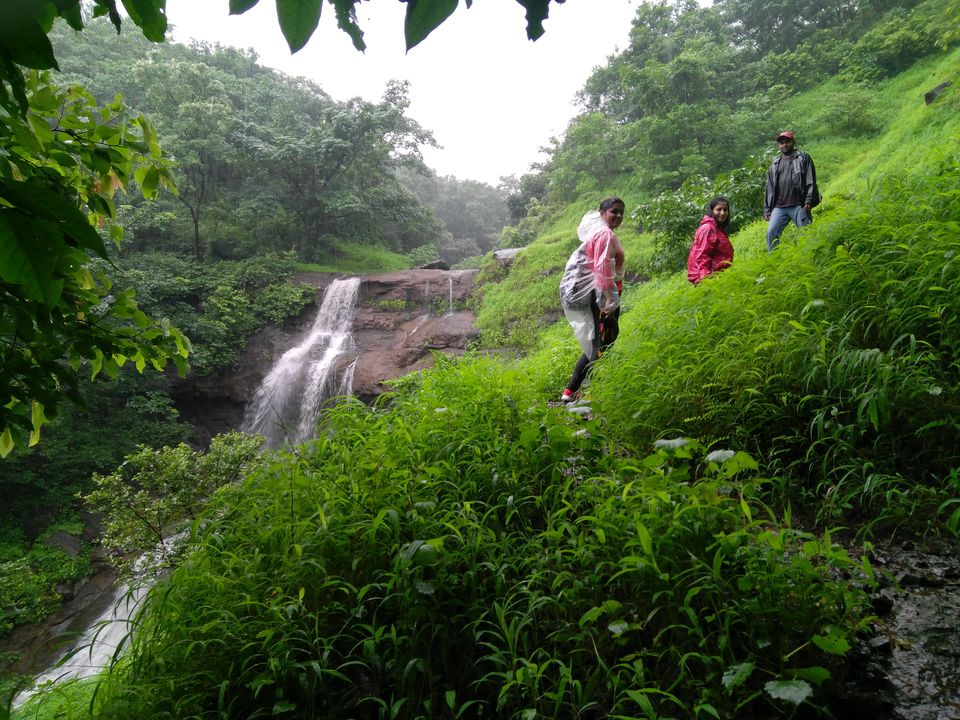 As we started trekking uphill, it started becoming more difficult as it was continuously pouring and windy. If we look up to climb a slippery rock, raindrops falling on the face were blocking the vision. We kept walking and climbing slippery rocks till it became really challenging. After climbing through a difficult mountain pass, connecting two hill tops, there came a road where we had to choose between going to right or left. With our natural instincts, we went right. Now, the direction board was gone. We were just walking where the path was taking us. The path was very unsafe, we could see the river far away in the valley. We walked for hours on that pathway where only one person somehow can walk, taking baby steps, and leaning on the mountain.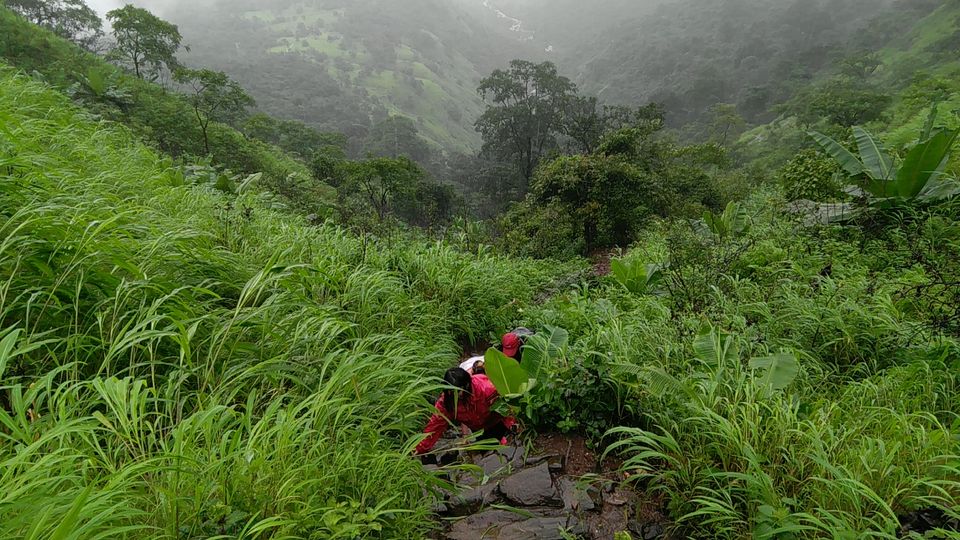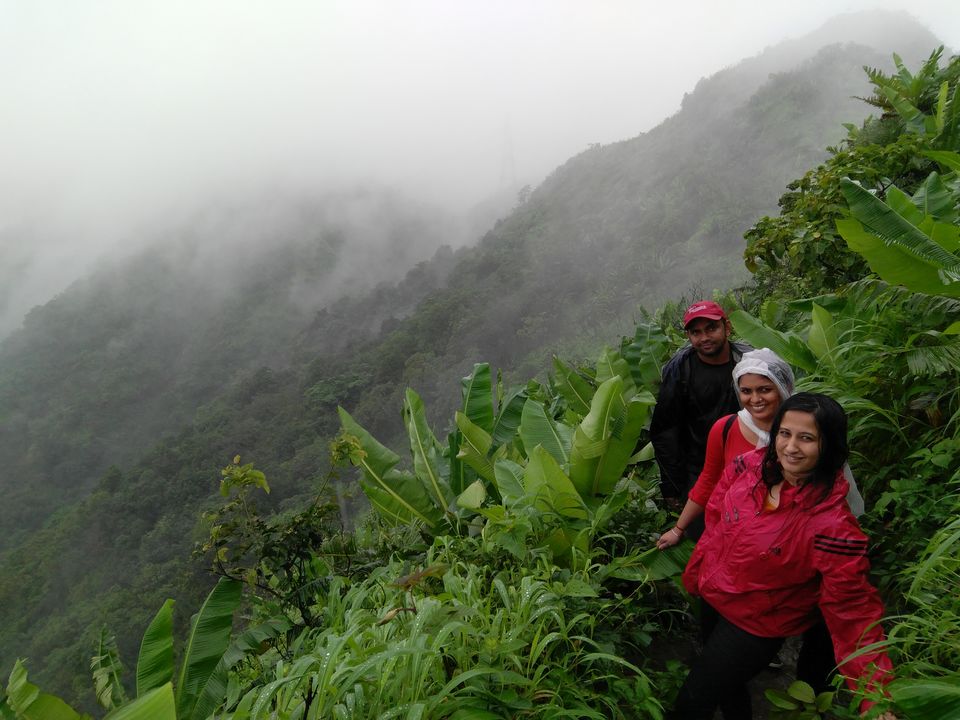 It was so cloudy that the entire view down the valley was blocked, it made me less panicky. This road felt like never ending and when you are scared, negative thoughts starts hitting you. I though we are lost and will have to call for rescue. My best friend then went ahead to see if there's any road and then he gave us the shout to move forward. Every step you take, either you go ahead or you fall in the valley. It was a narrow pathway and valley at one side, water constantly flowing and small waterfalls in-between. I was so scared to take step ahead, my friends held my hand, pulled me through and gave me confidence of finishing the trek.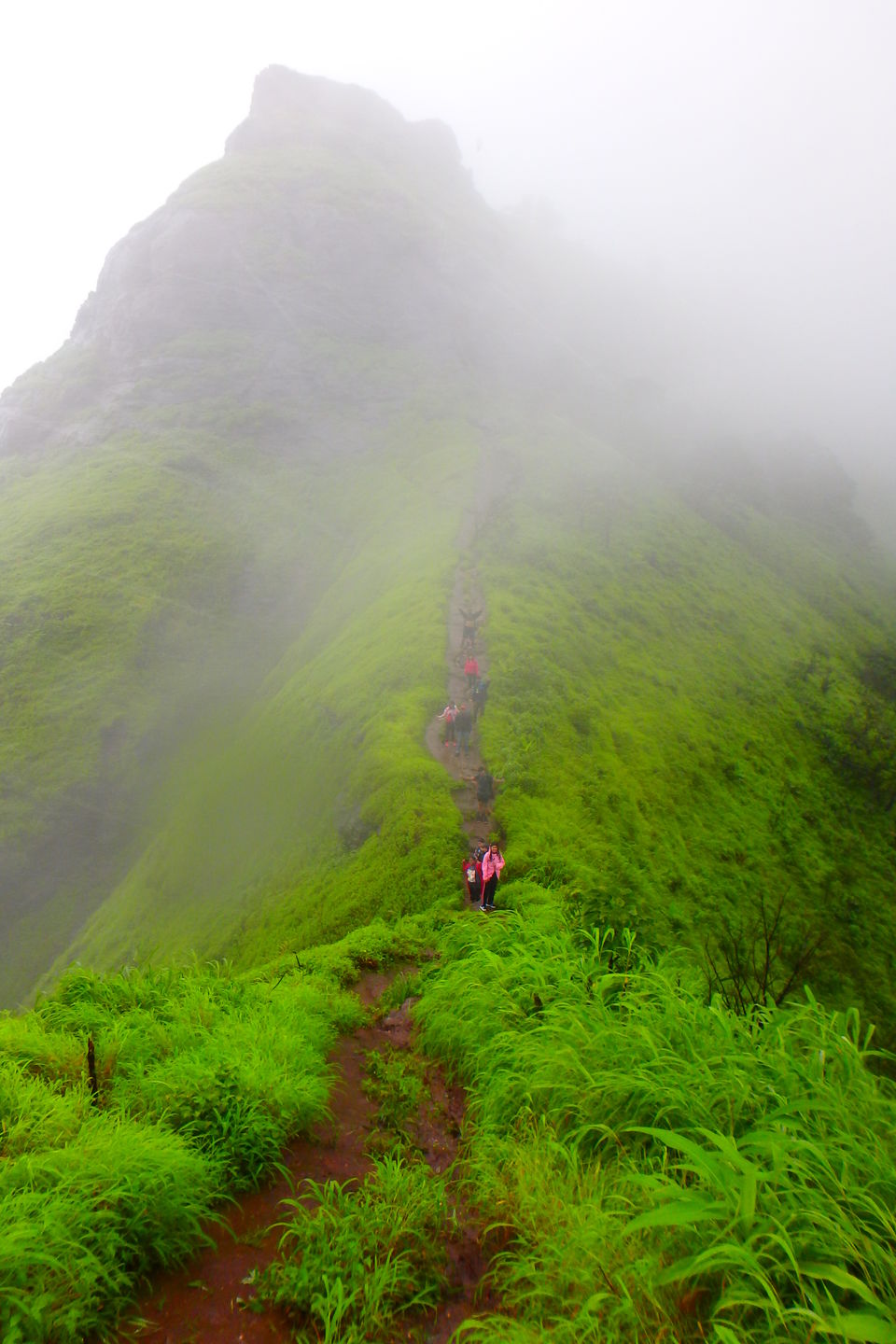 While trekking, we saw a ladder and few people up there. We met a group of professional trekkers and we tagged along with them. There was a big L shaped rock which we had to climb. It was so steep, one wrong step and game is over. But my friend and two guys from the other group helped us all to climb it.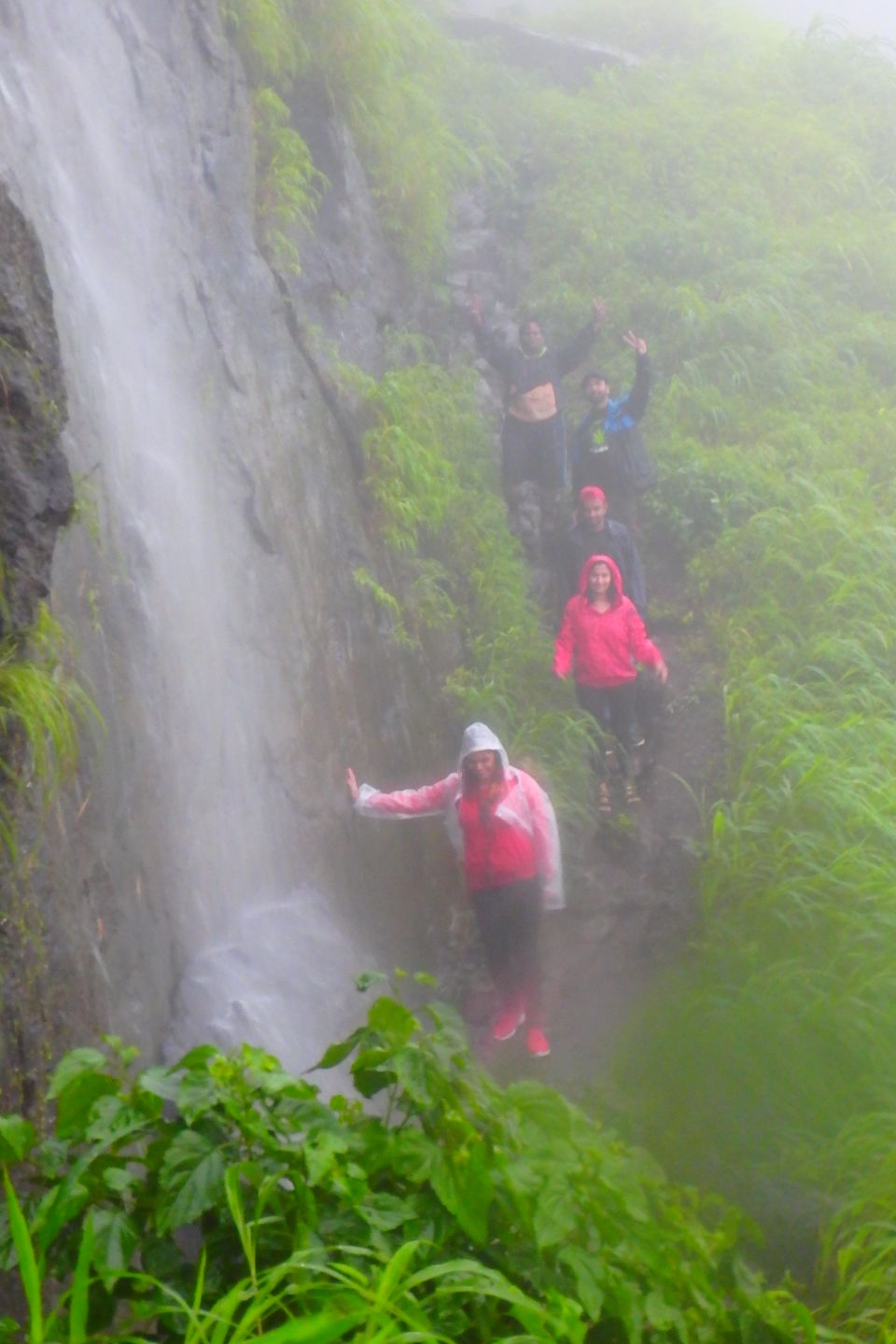 After long adventurous and thrilling trek, we reached the top and felt like we climbed Everest. The overwhelming feeling of achieving the daring trek is something we can never forget. There were moments I thought, I am going to die, my legs were shivering, and my shoulder where I had one major surgery, started hurting.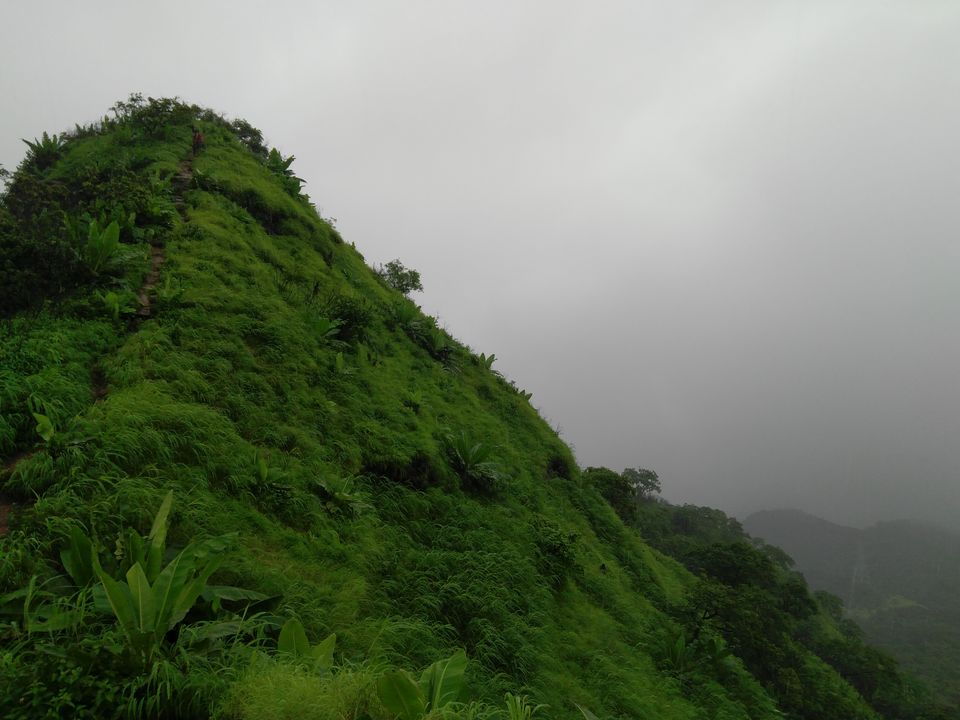 I realised one thing, our body can take a lot of pain and endure far from we can imagine. Everything is in our mind, if we control the mind; we can achieve anything. It is also important to have companions who are equally passionate, courageous and supportive. When you are in a group, you have to play along, take decisions and most importantly- trust on each other and yourself.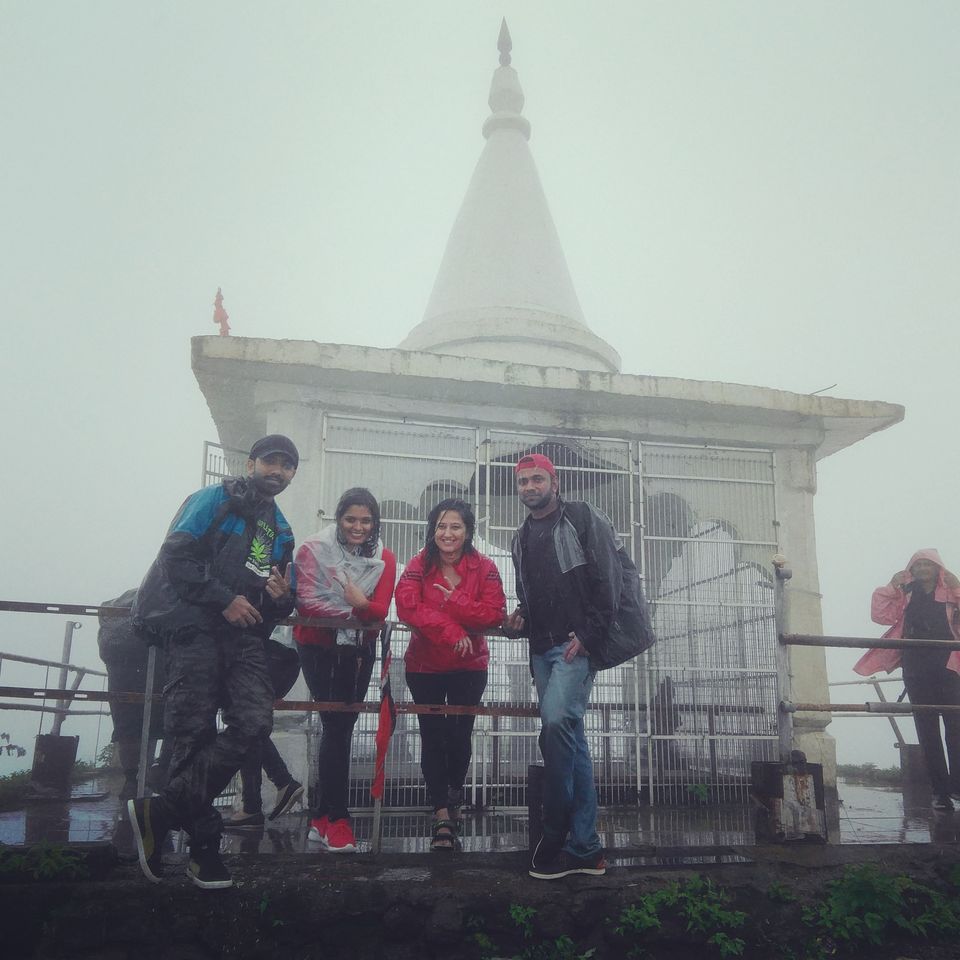 The trek took us through waterfalls, dense forest, walking of the mountain ridge surrounded by lush green grass and trees, ladders of all kinds. It is difficult at few places, we had to climb between two huge rocks with very little or no support, a simple slip and we were in danger of risking life. Also we witnessed one or two landslides in some areas. While returning instead of returning back from the same route we descended towards Matheran where there is a trail that leads to the Matheran toy train railway track reaching Dasturi Naka. From there we took a cab back to Neral railway station and reached around 7pm. Overall Peb fort trek is medium level trek and if you are thrilled enough, try it in monsoon for a perfect slippery adventure.