2017 monsoon witnessed some heavy downpour. I think I have a thing for the all forms of water falling from the sky. This is the reason I go to Himachal every winter and to Kerala every monsoon. This year I planned to explore northern part of the Western Ghats- Sahyadris
This started with a trek to Rajmachi in the month of July. We took a train till Karjat (near Pune). The route from Karjat goes via Kodane caves and some thick forests with trees so green than even a colorblind person can pick them. Kodane caves itself is a delight. Here you can actually go back of the waterfall and see the fuming water .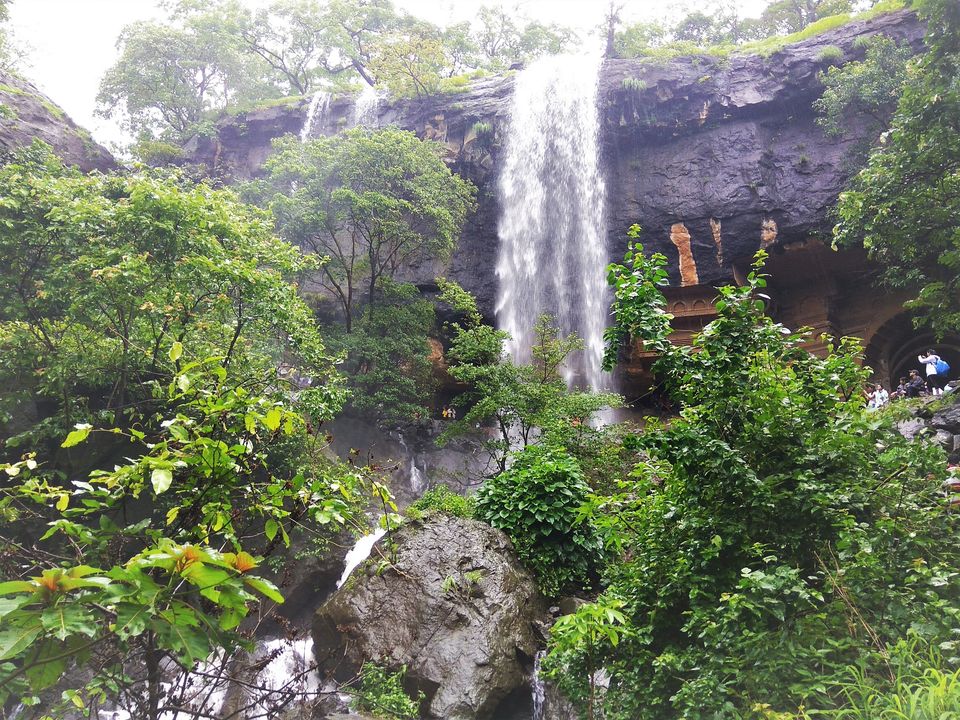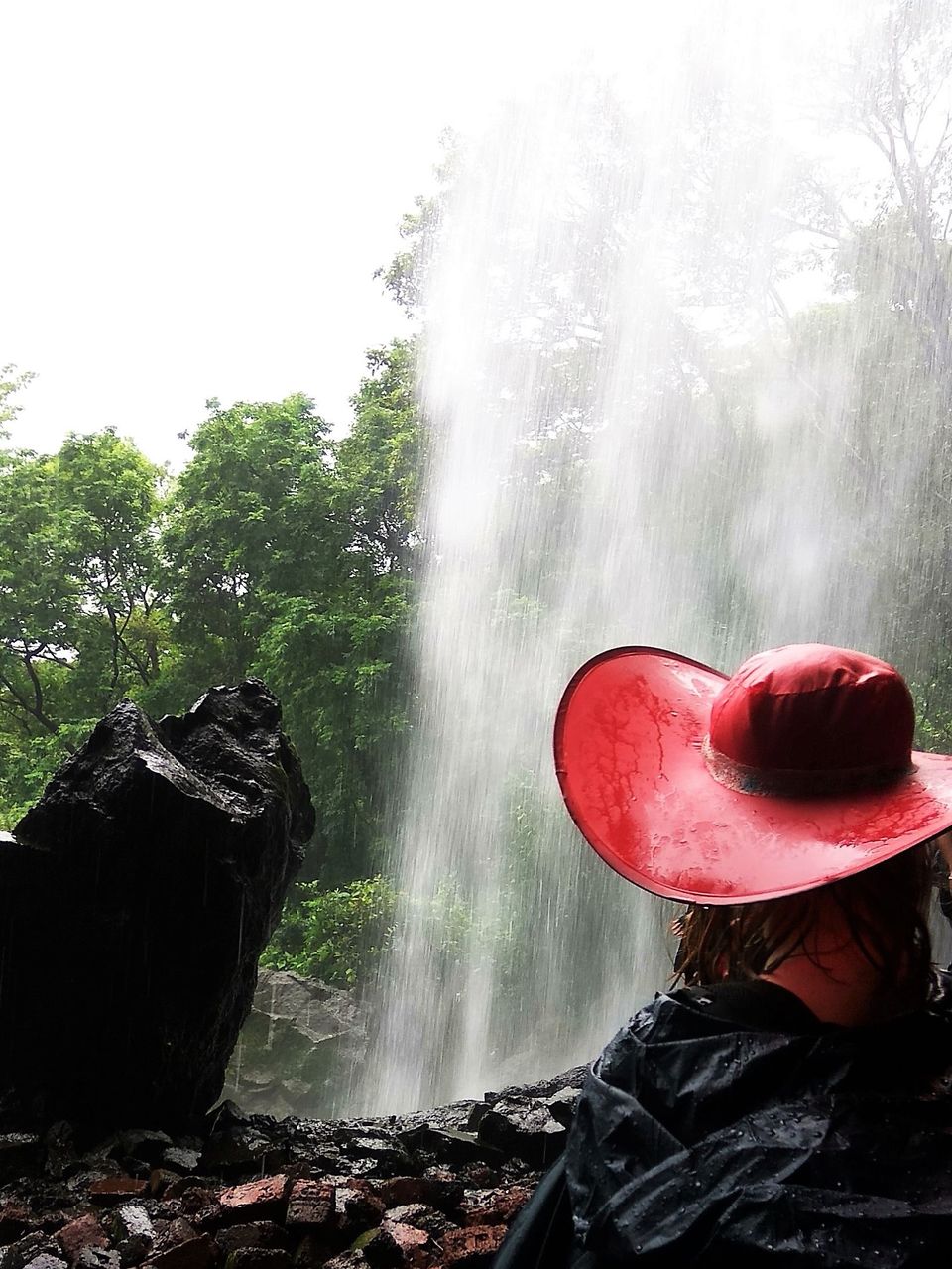 Goes without saying that we were looking to get drenched. The entire route is a delight. Constant rain and a waterfall every turn.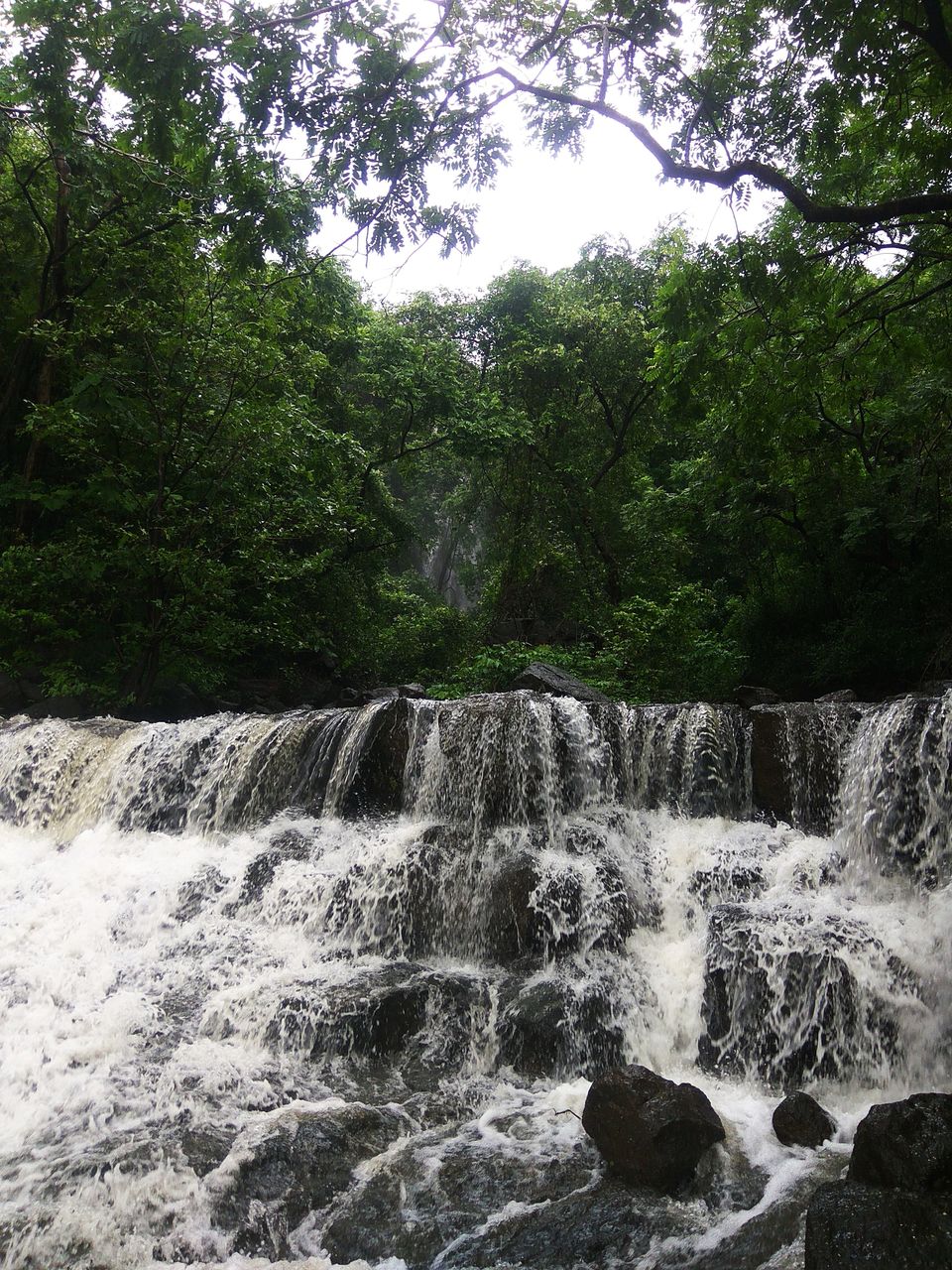 It takes 4-5 hours to reach the base village. Took a little extra due to rain. We took shelter in a small house where the dinner was served. But the rain, it did not stop.
Around 1 AM in the night when everyone was sleeping to get up early, i stepped out with a friend. This time with rain jackets as we had nothing left to wear for the next day. This experience was surreal. Pitch dark and heavy rain. At a distance we saw some light. When approached, we could see Lonavala from the top. Light coming from the town was scattered by the tiny droplets in the atmosphere. Felt like, we were staring at a galaxy far far away. It was incredible. Soon the clouds came back and view was blocked.
We came back and sat at the center of the village. Rain intensity then was a one liter per drop (okay, that was exaggerated). Sat there for hours. We also had to start by 6am for the top. Finally, called it a day (or night?)
Next day, early morning after an hour of trek we reached this meadow:
And then the view of the trip. From the peak, The waterfall hidden in clouds:
The descent was easy. We came down via Lonavala.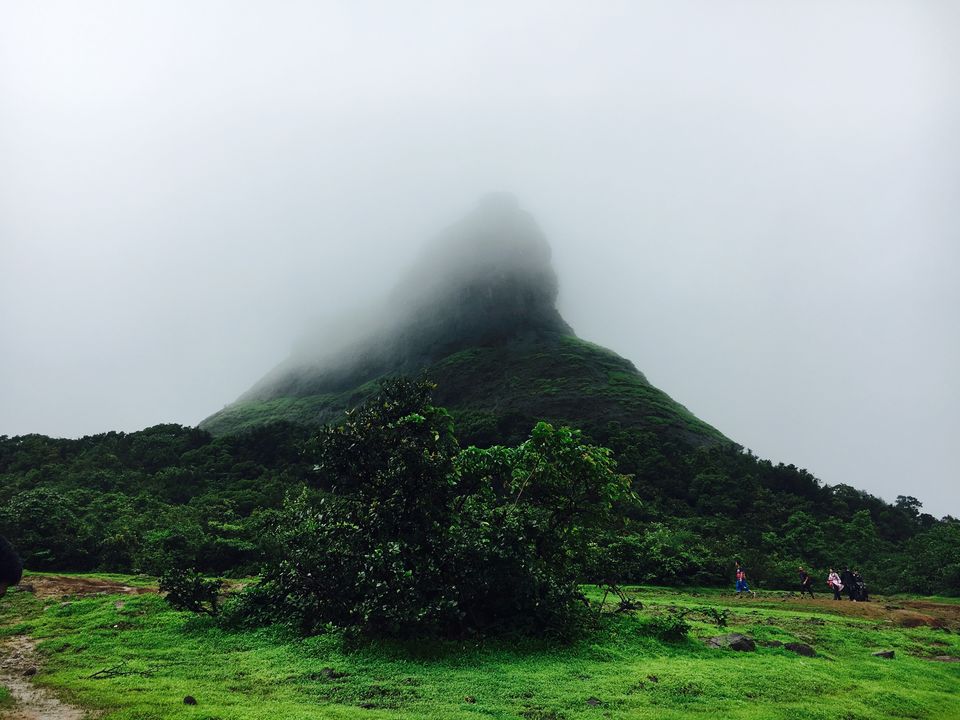 5-6 km gentle walk. After that, road was motor-able and we got autos. Some of us complained why did we take the difficult one while climbing.
I went to more treks and places in Sahyadris during the monsoon, will update.
Thank you HTC : https://www.meetup.com/thehtc/ for organizing this trek.