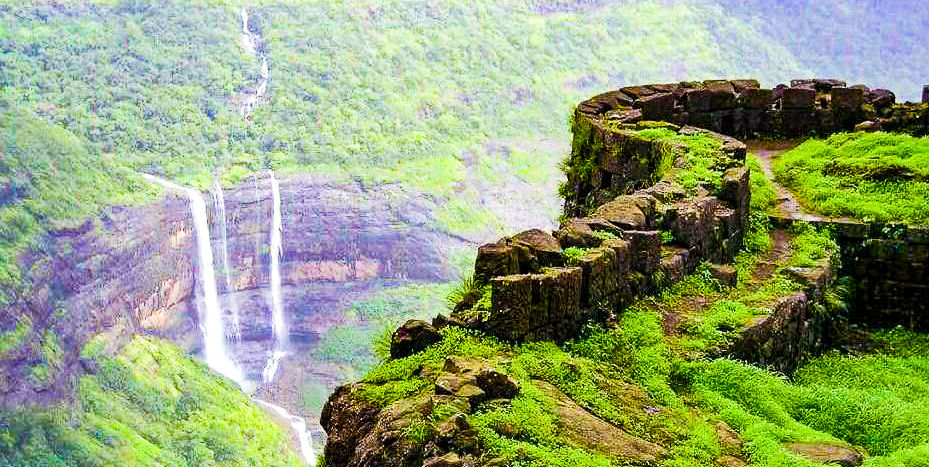 Rajmachi fort, the most fascinating historic structures in the Western Ghats a popular destination for travelers, and hikers.
I did this trek in the last year monsoon, but the memories are still so fresh and i would say its a nature lover's paradise.There are two ways to reach the Rajmachi fort, one is from Lonavala, roughly 15 km walk and the other one is from Karjat, a gradual trek of around 5 km. Being hikers we opted the route from Kondivade village near Karjat is moderate in toughness and involves climb-up of almost 2000 feet. The trek to Rajmachi fort starts from Kondhane Caves, which is about 5-6 km from the fort. It takes around 3-4 hours to reach the top.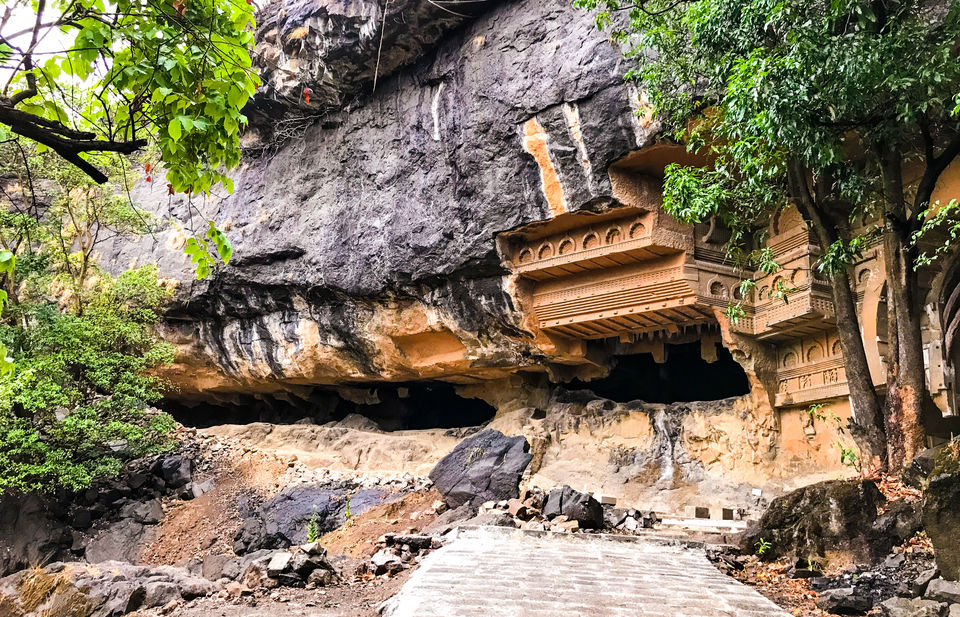 My notorious mates have even joined the gym and started running daily to build up their stamina levels and few trained as if they were preparing for a war (LoL!). Since it was monsoon the route was encompassed in lavish greenery and a horde of temporary waterfalls and sparkling streams. The trek was fun but it can also get little risky while climbing.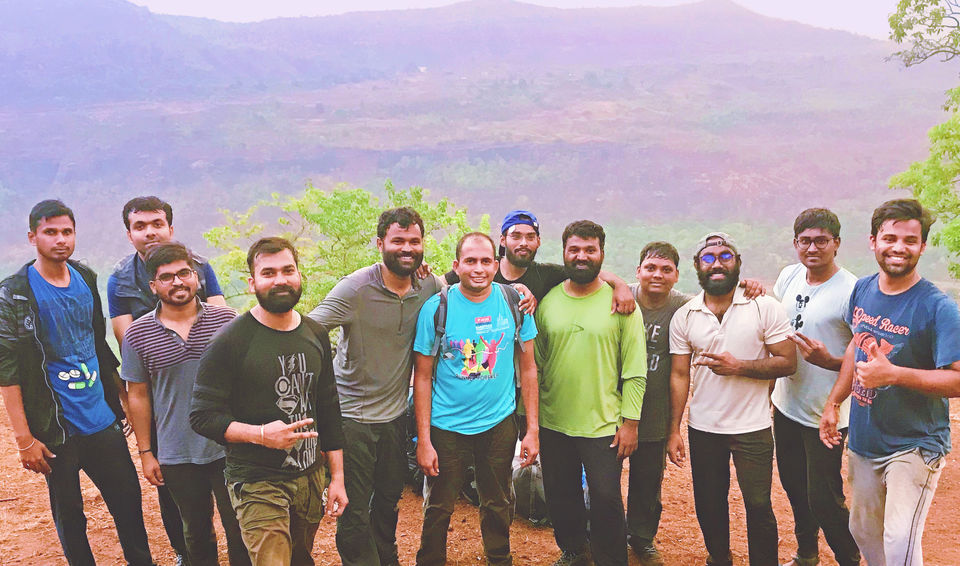 We were delighted with breathtaking views all along the way. There are various little waterfalls on the route, taking a dip in those waterfalls was really amazing as the sun was right above us, we could sense the heat. We halted around 3 to 4 times on the way and filled up our energy bars through chocolate bars.
The Magical Flies - On the way when the dawn set off, the magic of the fireflies went on, i have never seen them in a large number in such a small area and lost myself to the glowing fireflies. Just walked along the thick rocky forest and observed these bio-luminescent bodies twinkling all around.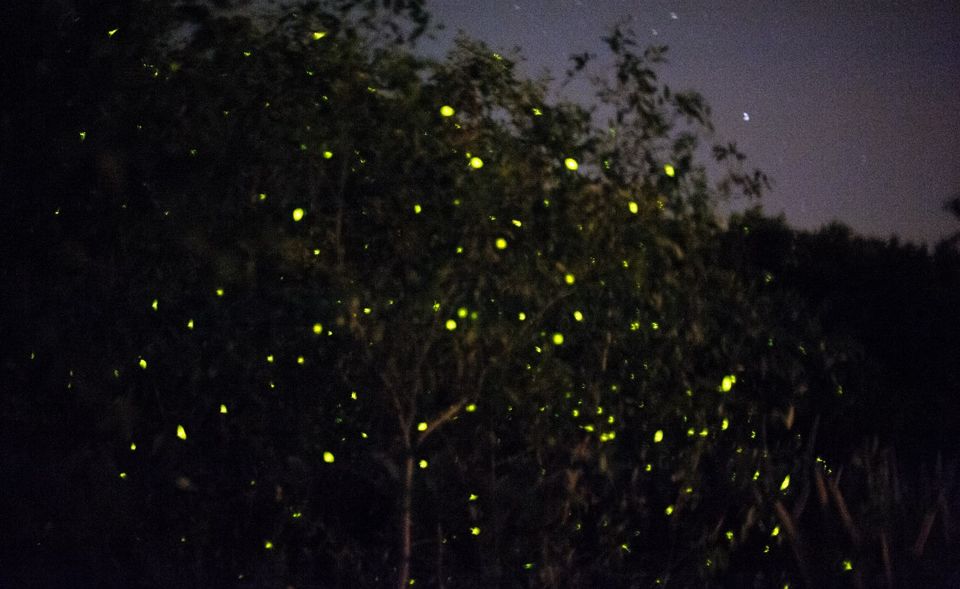 Finally after reaching the top we rested at villager house homestay dormitory. People there are so warm and welcoming and helped us with whatever we need. After resting for while we stepped campfire and went on a night jungle trail walk of sightseeing for the fireflies, and trekked midway to fort in the dark and returned back as we ran out of battery in the torch. It was little risky yet thrilling!
Next day after having our breakfast we started our exploration to Shrivardhan Fort and Manaranjan Fort.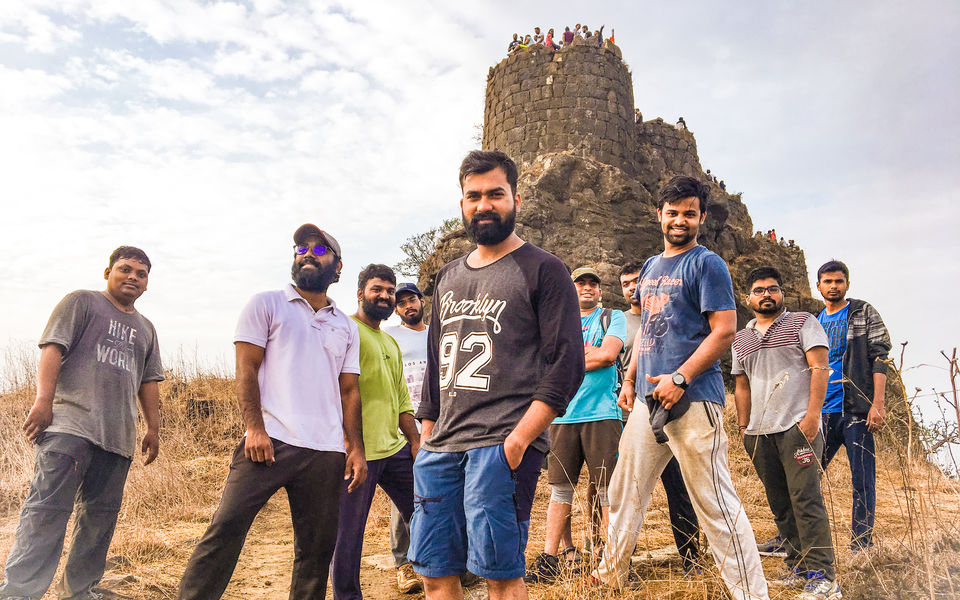 Surrounded by a wide plateau, Rajmachi fort overlooks the Bor Ghat. The fort complex consists of huge ramparts, strong walls, massive gateways, residential units, water reservoirs, administrative centers and secret gates for exit. Kal Bhairav temple is situated in the gorge between Shrivardhan and Manaranjan forts.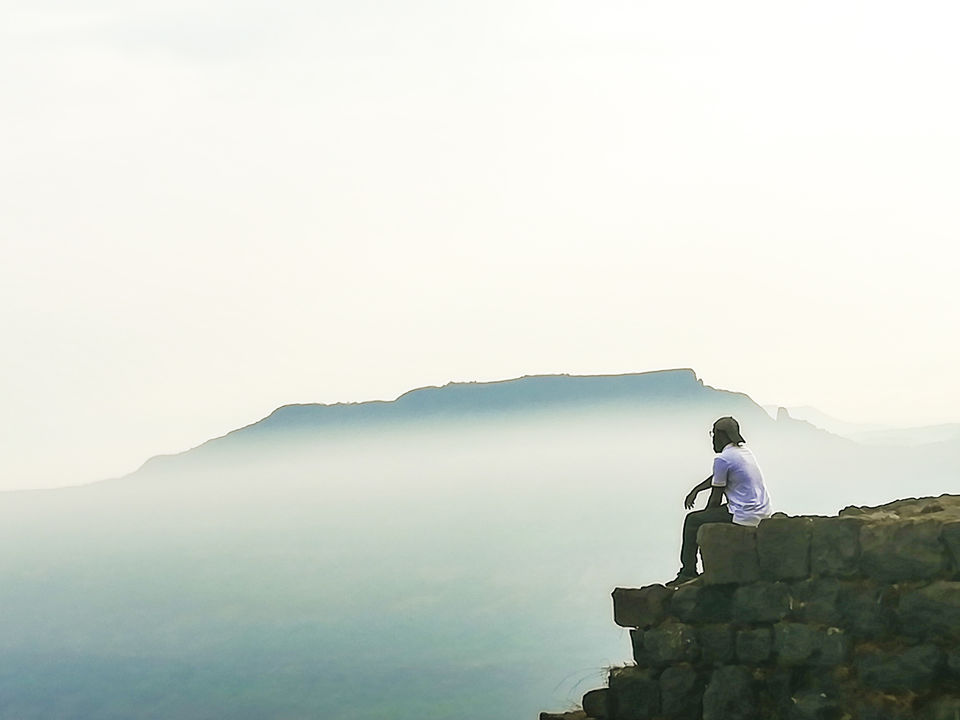 The view from the Rajmachi fort comprises of deep valleys and magnificent hill ranges that makes it divine. A number of campers have also set their base at Rajmachi to enjoy some quality time with their groups amidst abundance of nature.
A few glimpses of our trek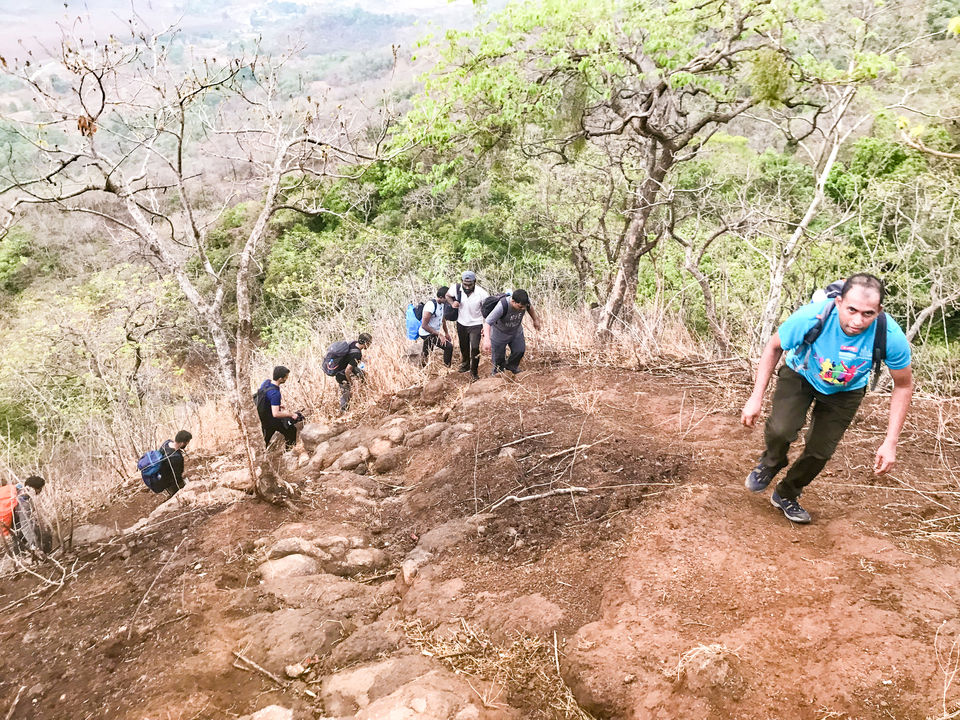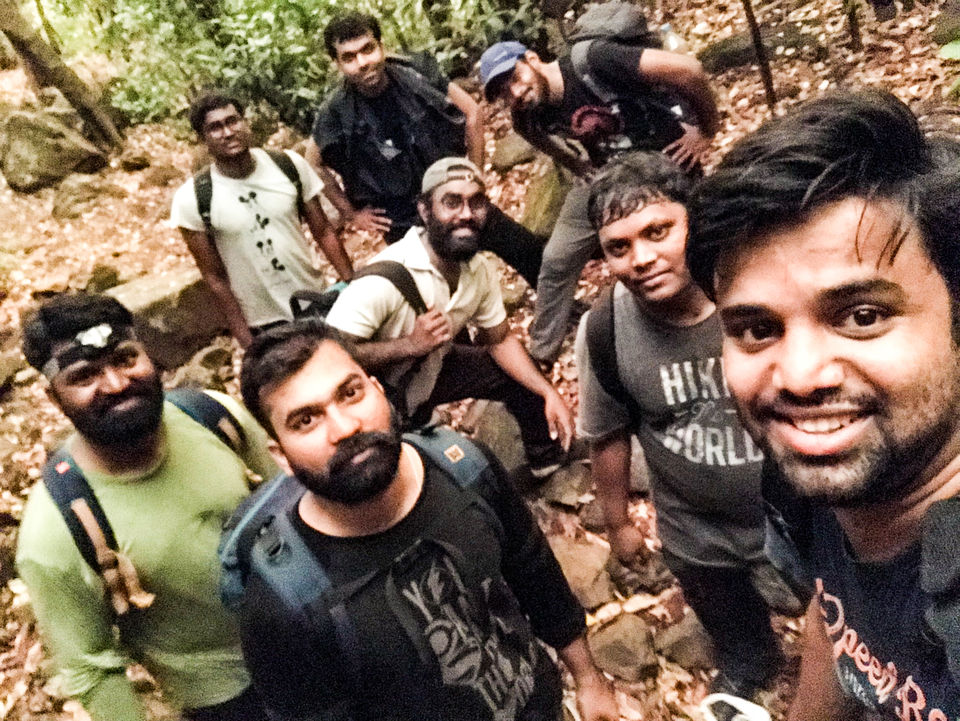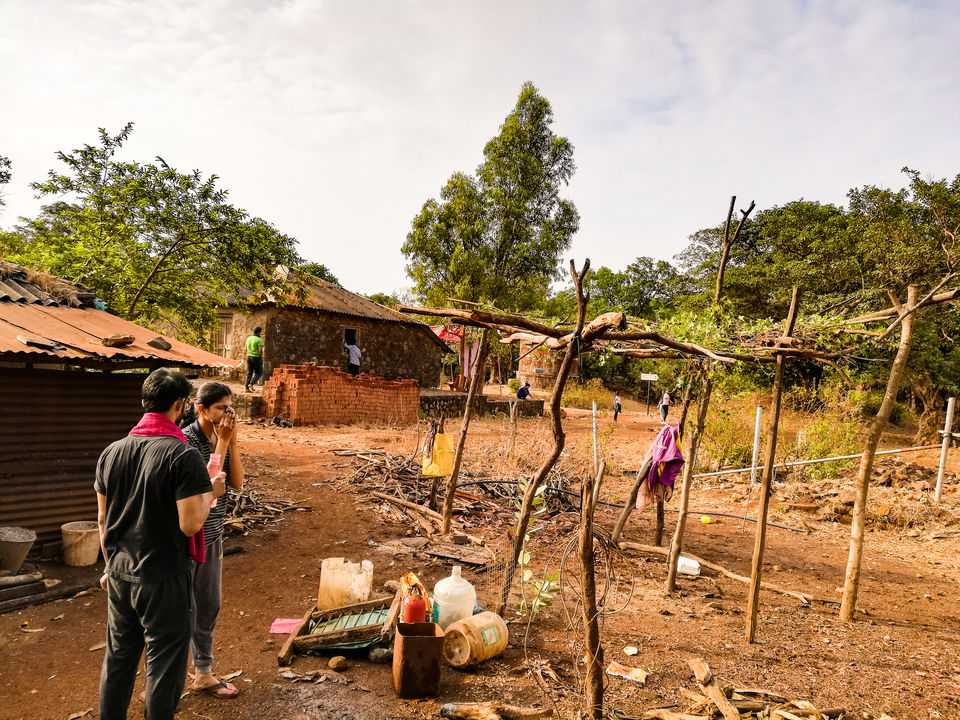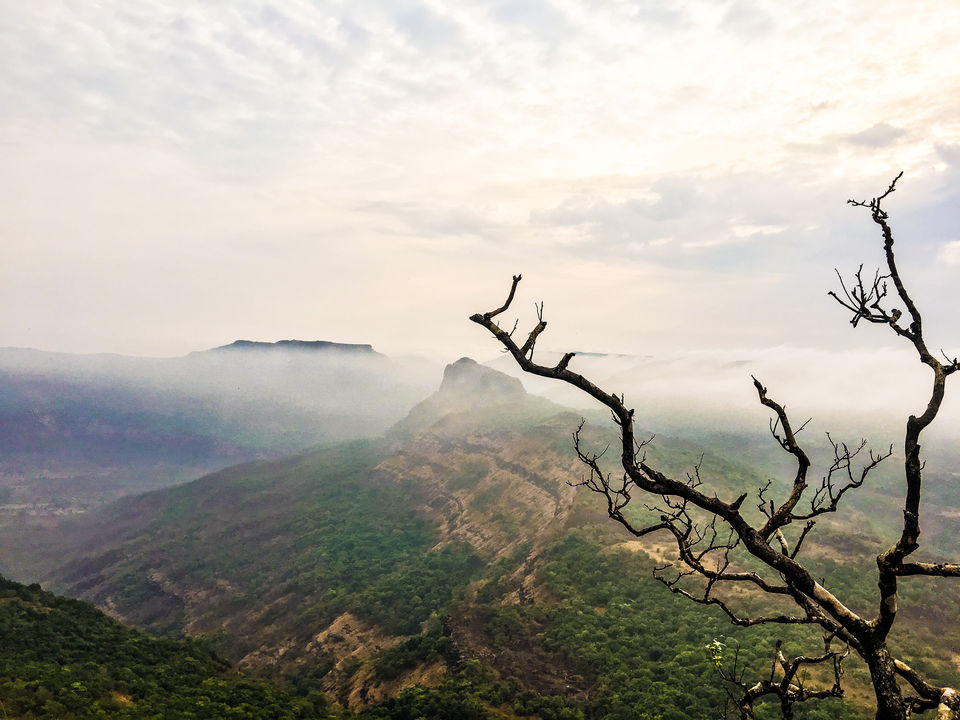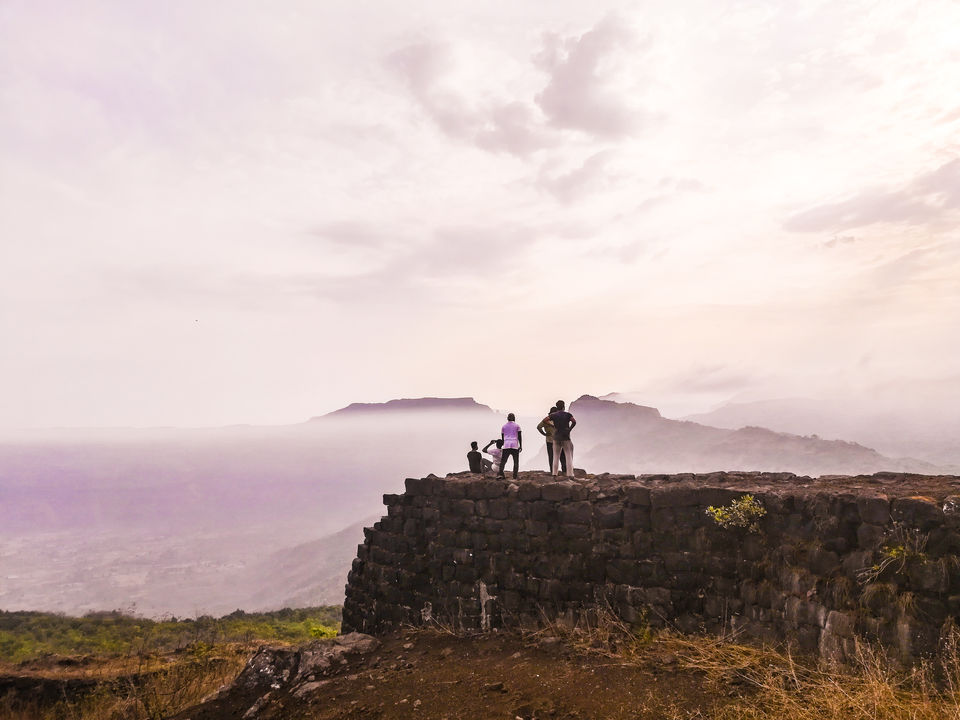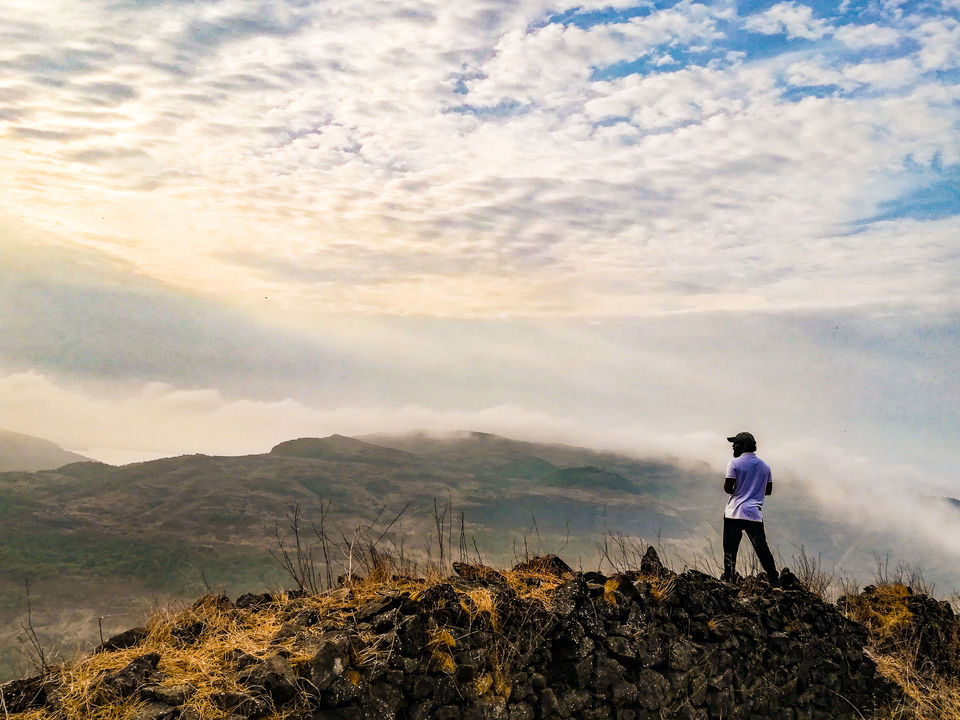 Here are a few tips before you trek.
1.Good grip trekking shoes are a must.
2.A personal medication or first-aid kit
3.Water bottle (two liters) & toiletries,
4.Dry snacks and energy bars.
5.If its during monsoon season, pack a rain jacket or an umbrella but i would recommend to get drenched in the chocolaty mud.
6.Torch light , compulsory when you plan for night walk.
7.Sleeping bag / mat / bed sheet.
As there is a chance of getting lost in the forest. Always stick to the group, follow the leader. It is also advisable to get along with someone who knows the way by this route. At long last I would say this spot where you can yell, sing, roll or rest at your own carefulness, with nobody to intervene. So simply go out and enjoy life as it comes.