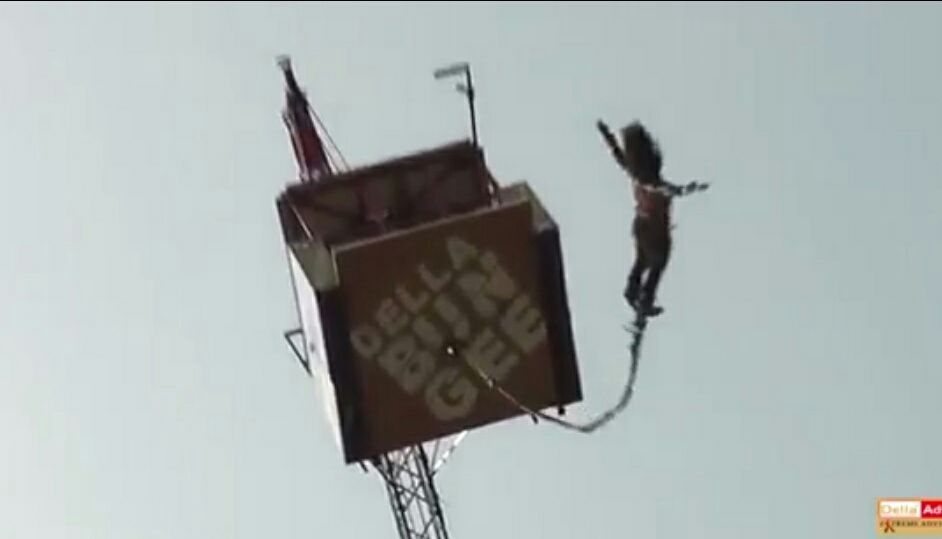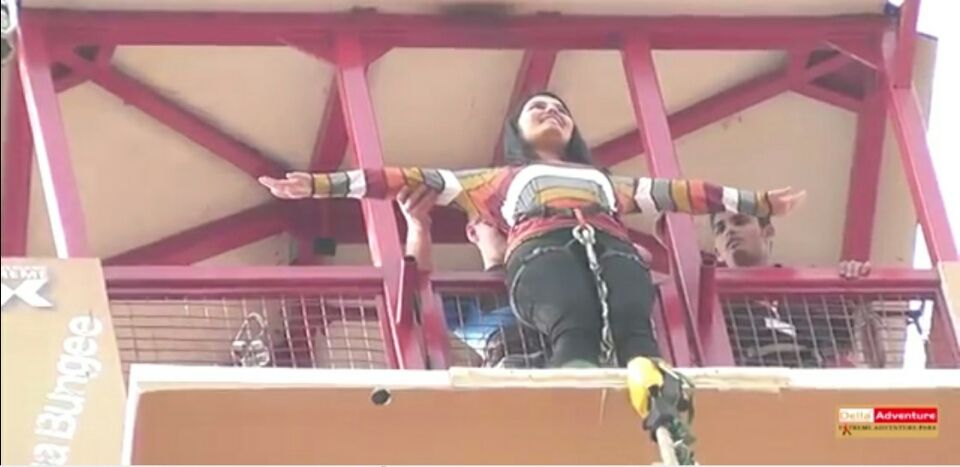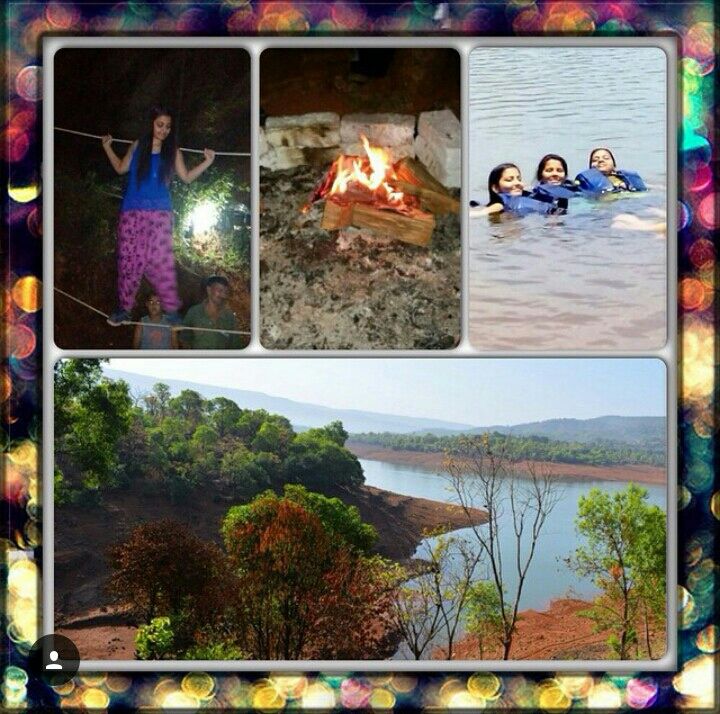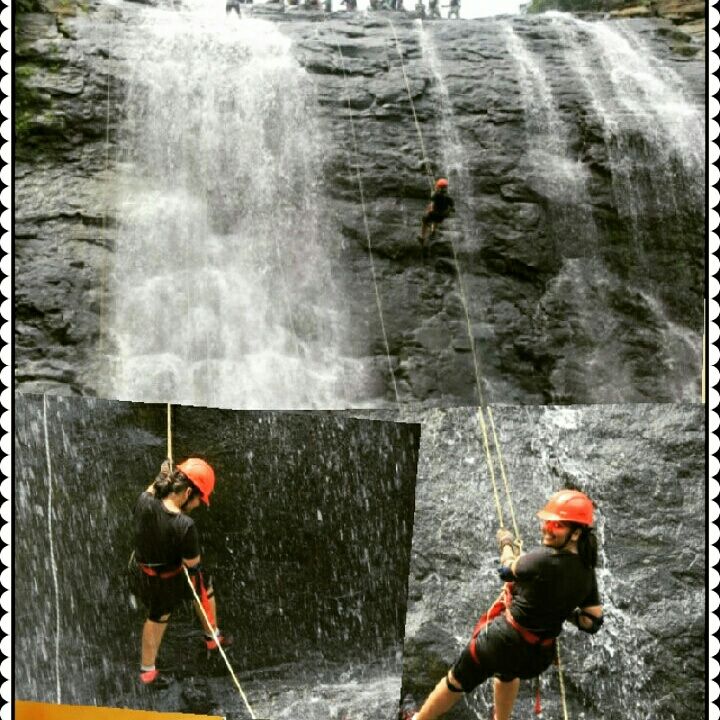 No, I'm not writing about good face and bad face here. I believe, travelling comes with two faces. Generally most of people like one face. That is beauty of nature and peace. But for me, that's not enough. I like the second face of nature which is danger. Yes! I'm talking about adventure travelling. 
Adventure travelling spots are few near Maharastra. For Mumbaikar and Punekar it's difficult to travel to Rishikesh or north india on the weekend or long weekend. So here are some places near Mumbai and Pune which you can cover on weekends.
1) Bungee Jumping in Lonavala
Della adventure is the place, me and my friends went on 31st Dec of 2013. When you are going to attempt any adventure the first thing comes into ur mind is who will go first..Yes! That's the point..Well I did rhe first jump of della on that day..When they are about to pick me up, my friends and other people there gather around like some khatro ke khiladi stunt is going to start. I heard lot of giggling. Some kids were saying ' Jo bhi gaya he andar vo to gaya kam se aaj'. I had nothing to do other than smile at people. I don't have fear of heights but trust me when you reach at the peak and the trainer tells you to jump, you will say 'WTF! No Way'. I told the guy who was motivating me to jump that don't push me..I want to do free fall. But after 5mins of staring at mountains infront of me...he pushed me. Shit! Till the rope didnot pull me back , I feel like m dead (just for 5sec). Aftee that its like u r hanging in the air and everyone down there are enjoying your show. The real thrill is just for 10sec but its totally worth. After coming back to the ground I feel like m celebrity there. Everyone there wants to talk to me about the experience. One thing I told them that Everyone should try this once.
2) Waterfall Rappeling at Vihigaon
Vihigaon is the place near Mumbai. It's a pure village. I went there in July but due to heavy rain the forest head had stopped rappeling there. I again went to this place in September. This time the waterfall was not as beautiful as we saw in July. Water content was less. But we did rappeling. Here again I don't have fear of heights but when the edge comes and you have to move down all by yourself because you have no other option-and water constantly coming to ur face, if you look down, you will say- 'Do I love my Life? Then Why?' :) but it's not tough. Just keep pulling your rope and you are done. When you come down you will be completely under the waterfall. That is the best part :)
3) River Camp at Tapola
Tapola river camp is near Pune. Me and my friends took a car there. Mobile phone range is very low here so if you go there call or inform ur beloved once in advance. It is not such adventure spot but u can do kayaking here..its a camp site. U can live in tents. We stayed at one of the hotel near river with super amazing view. And it was totally like krishna cottage. Once we open the backyard gate, it was full of jungle and abyss. It has complete look and feel of haunted place. We had some river activities, trekking at jungle , some rope activities. Overall this place is full of fun activities. You can do camp fire as well. Good place to spend weekend.
4) There are a lot of trekking camps in Pune and Mumbai. You can join them for one or two-day trekking. Some of those are Sumeru Trekkers, Trek mates India, Places around Pune (Facebook page).