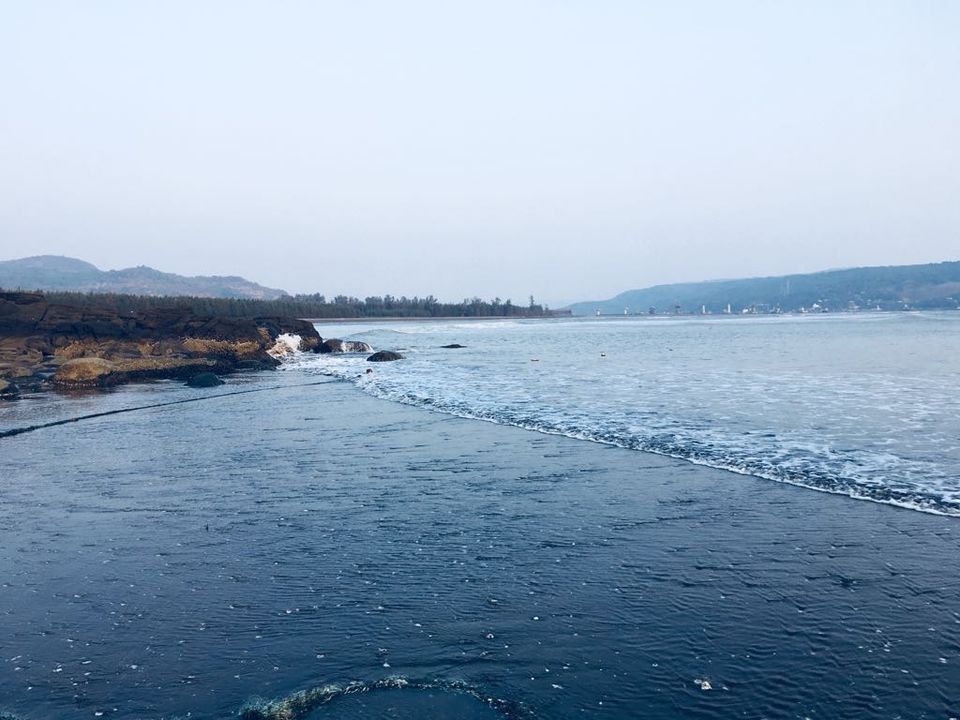 Away from the hustle-bustle of a city life, there is a small town in Raigad, Maharashtra, which is way too beautiful to spend a weekend. Serene beaches, scenic views, green lush, and a route which held us spellbound.
" Harihareshwar ", a small town in Raigad, Maharashtra,Near shrivardhan, around 200 kms from Mumbai. It is a place from where River Savitri enters the Arabian Sea. Harihareshwar, A pilgrimage, also have beautiful beaches. It is surrounded by three hills named Harihareshwar, Harshinachal and Pushpadri.
Starting from Panvel, Maharashtra, we took route through Indapur
Panvel-khopoli-kolad-indapur-mahasala-harihareshwar
Enroute we did lunch at kolad road
Roads are good and ensures good connectivity to the place.
Route from mahasala to Harihareshwar is awesome. The curves and green lush, Banyan trees, and huge spread of prop roots of the banyan tree. The glossy, green and large leaves of banyan trees keep our eyes rolling on them.
Banyan tree is a plant that grows on another plant, when its seed germinates in a crack or crevice of a host tree or human edifice. Old trees can spread laterally by using these prop roots to grow over a wide area. In some species, the prop roots develop over a considerable area that resembles a grove of trees, with every trunk connected directly or indirectly to the primary trunk. 
Swinging on its trunk is a good game to play with kids and family, while stopping enroute at a banyan tree. It gives metropolitan children a feel of village life.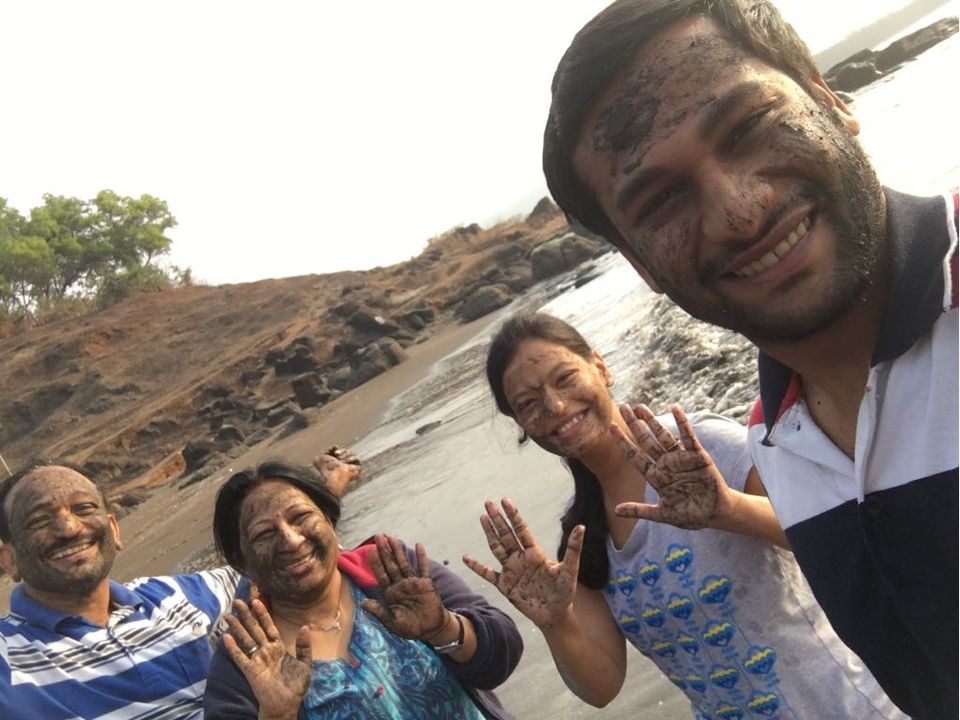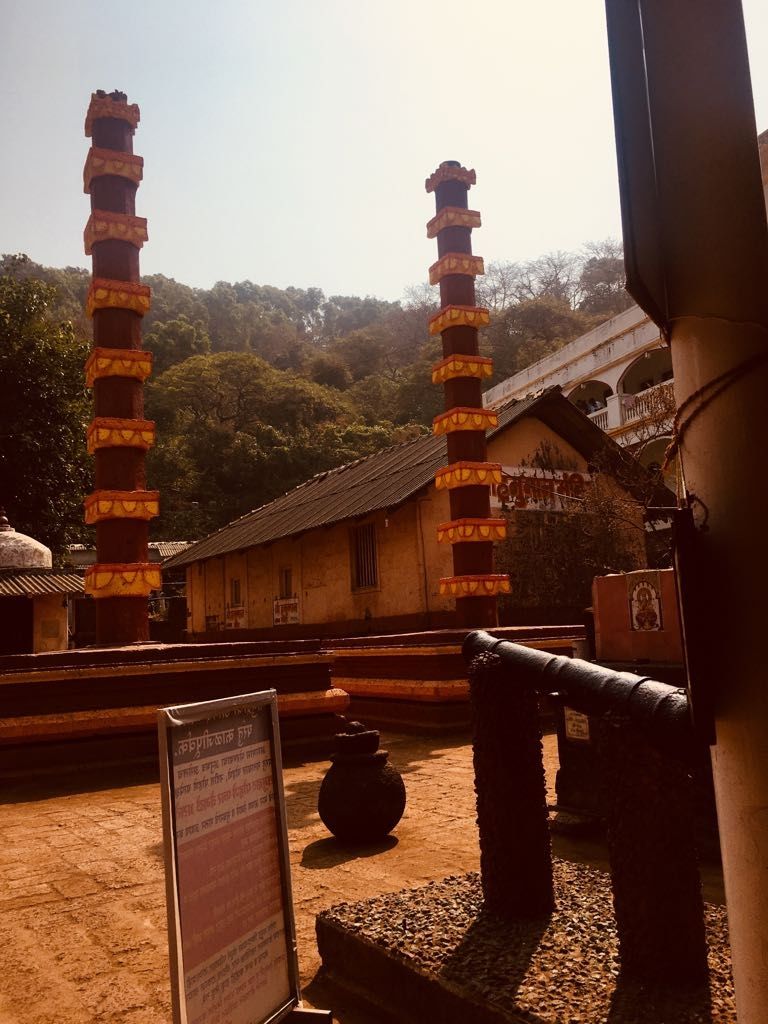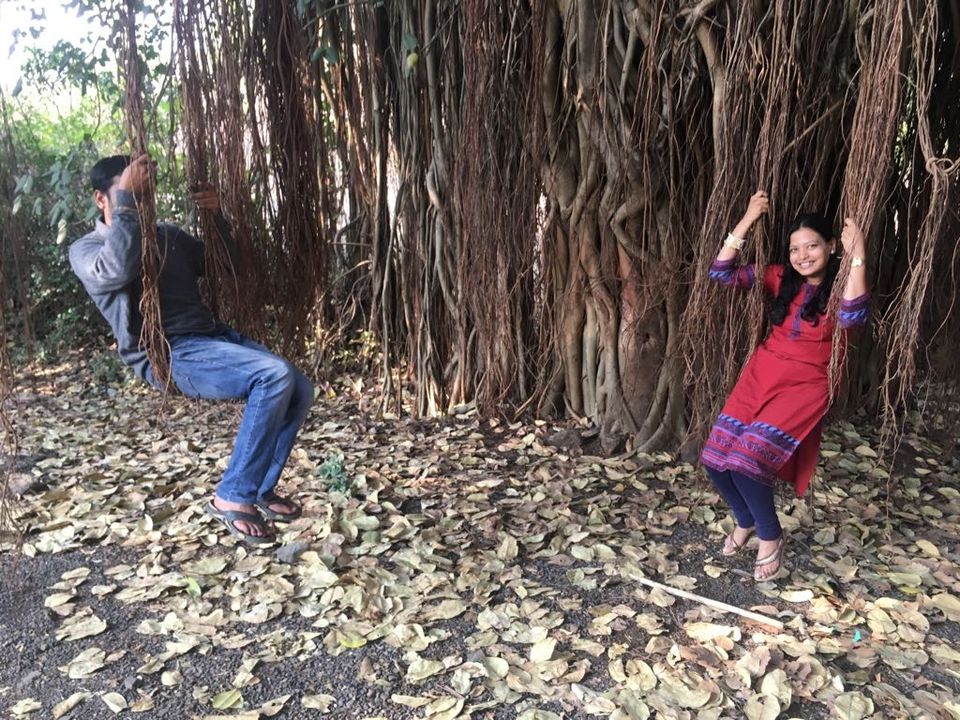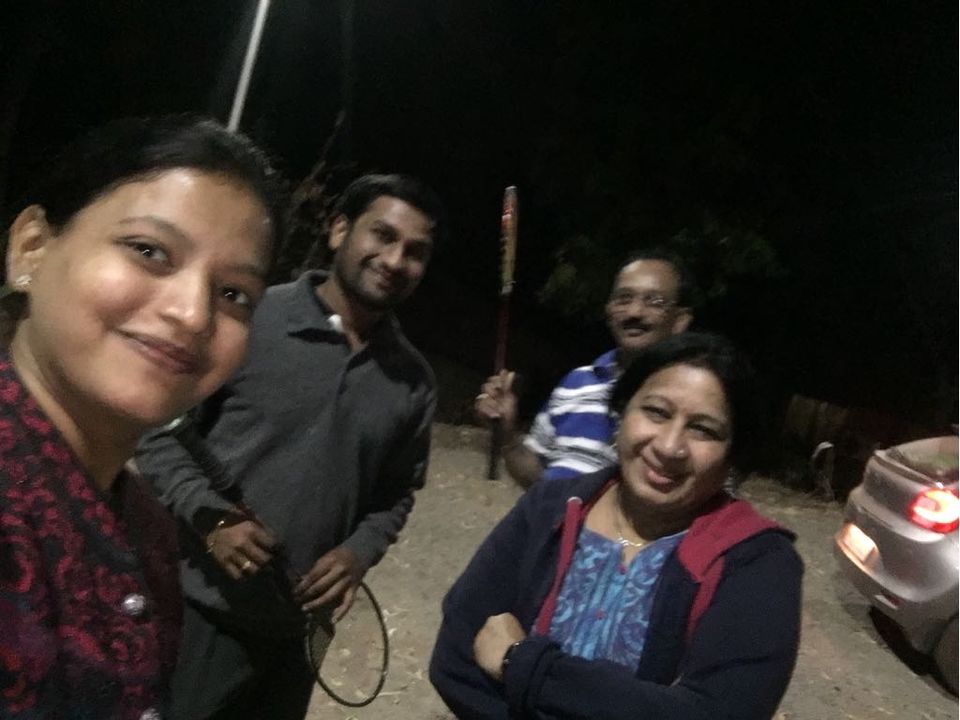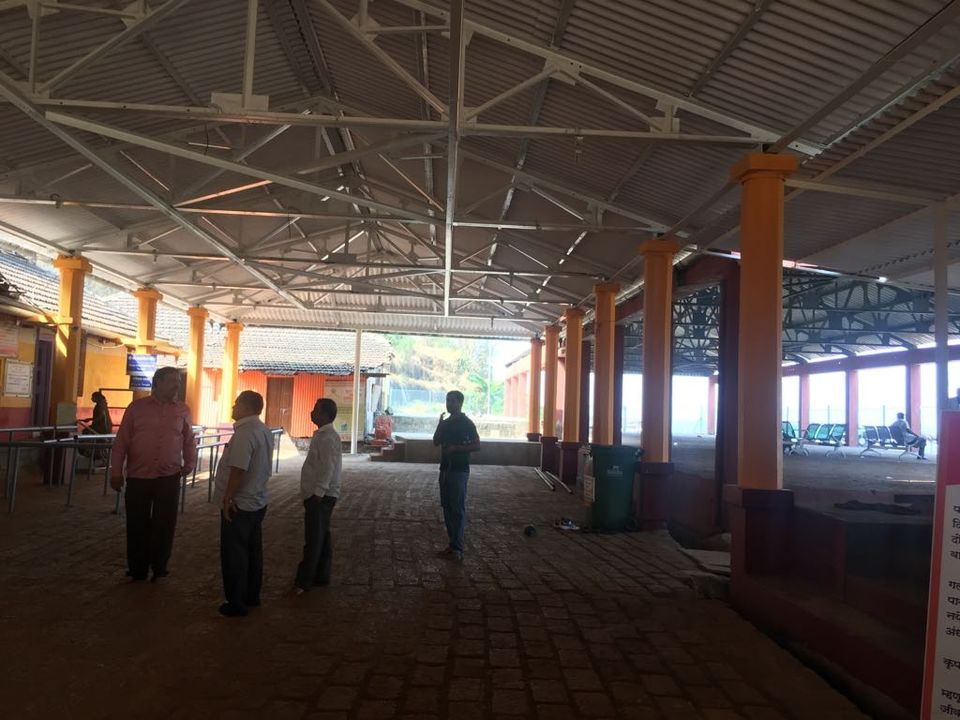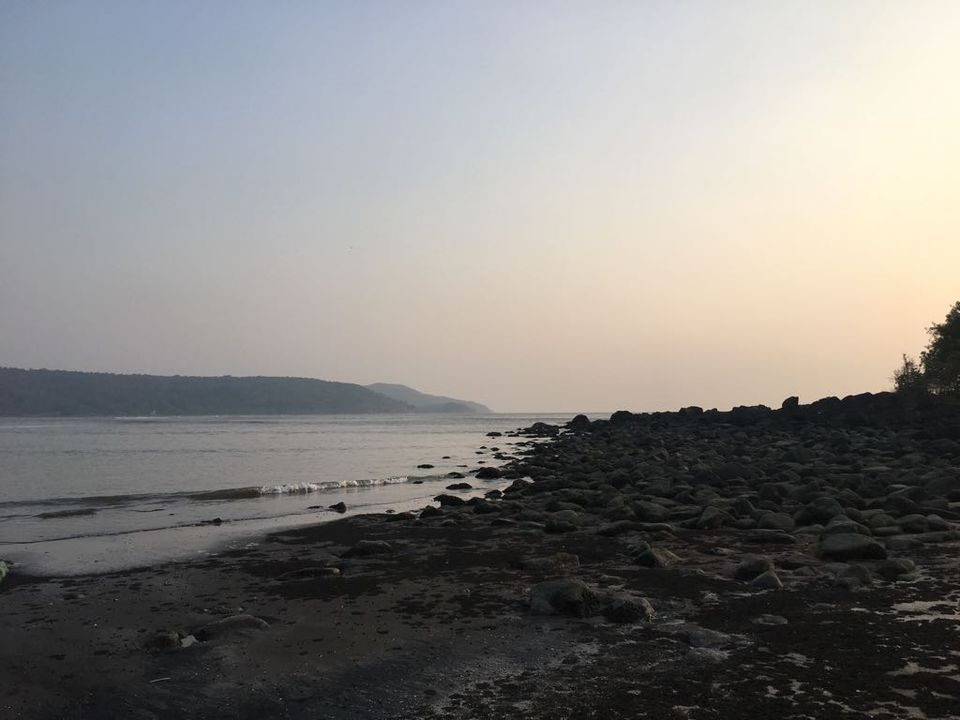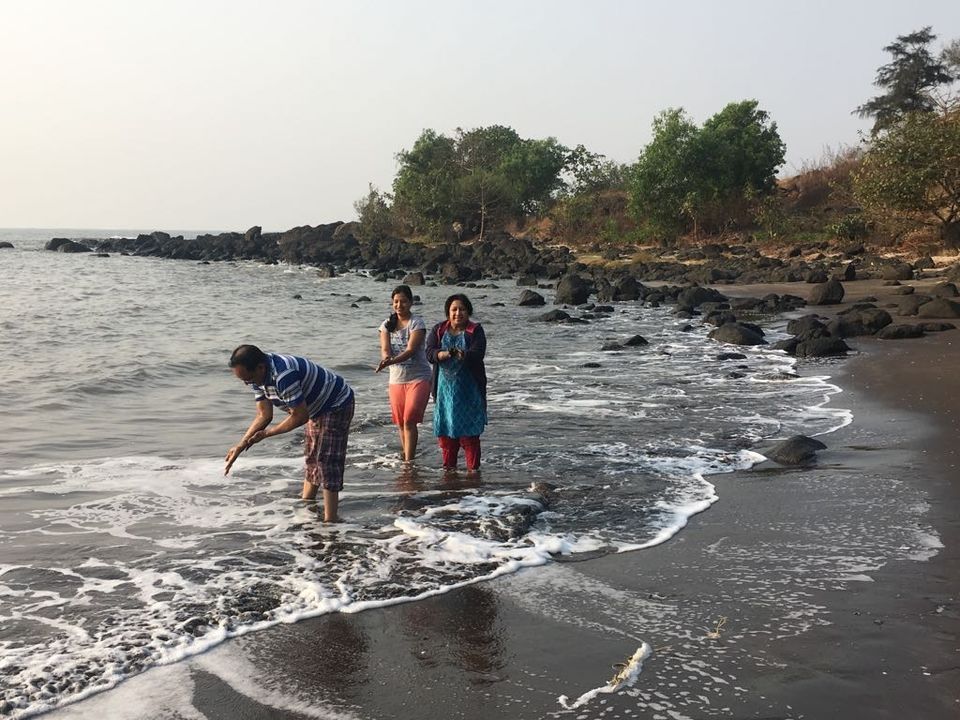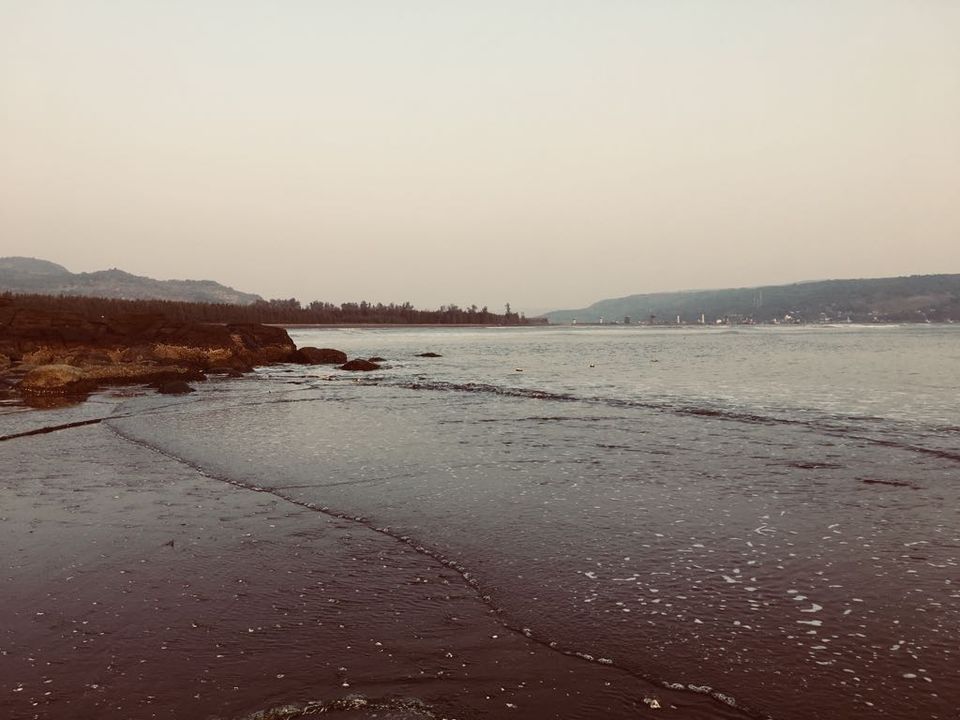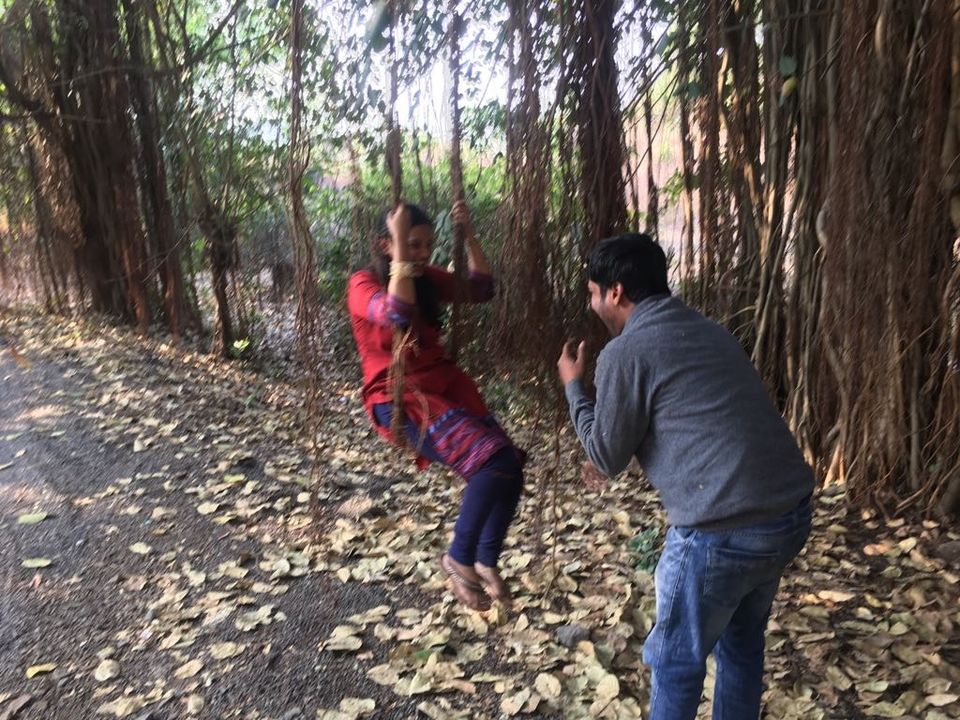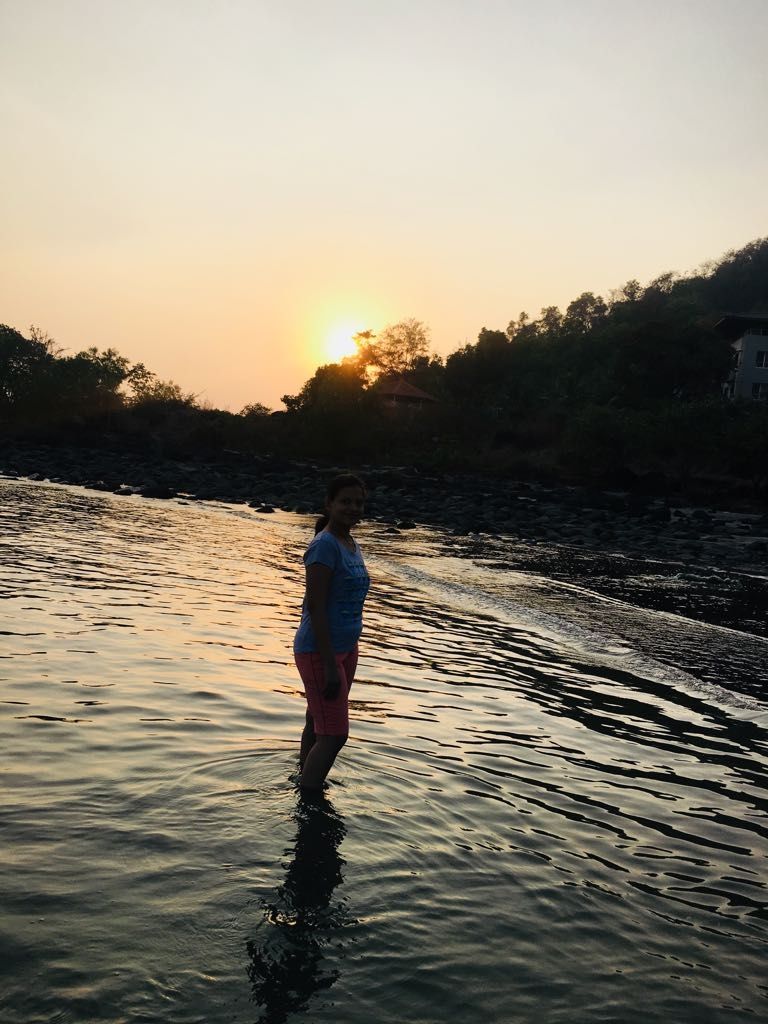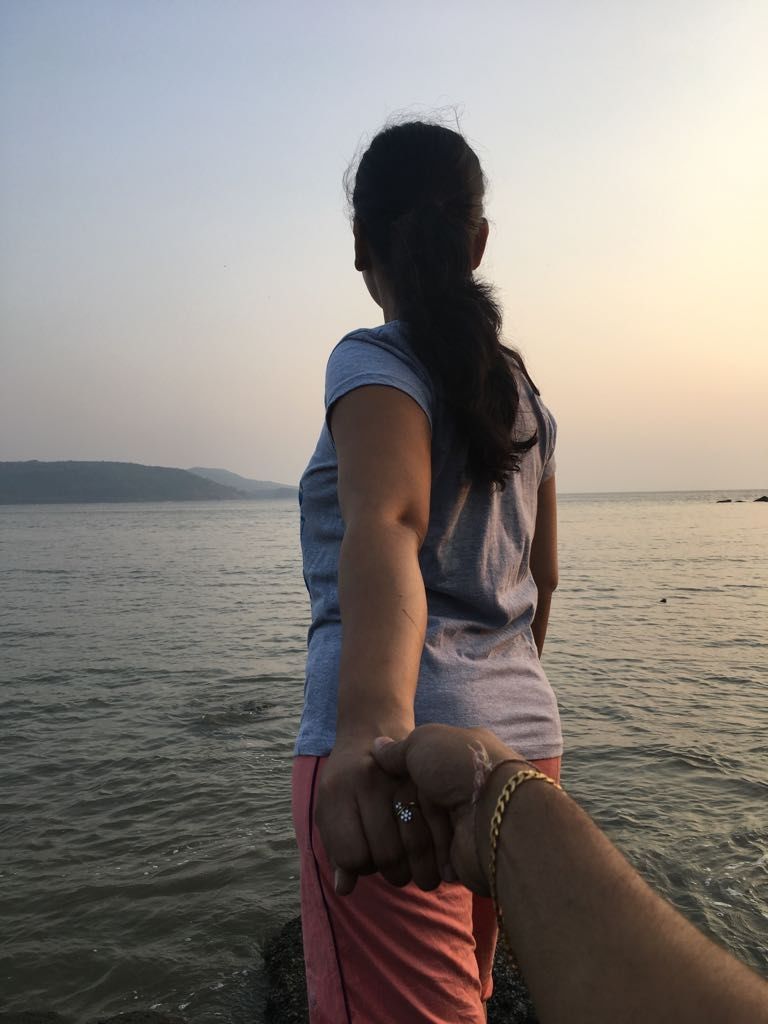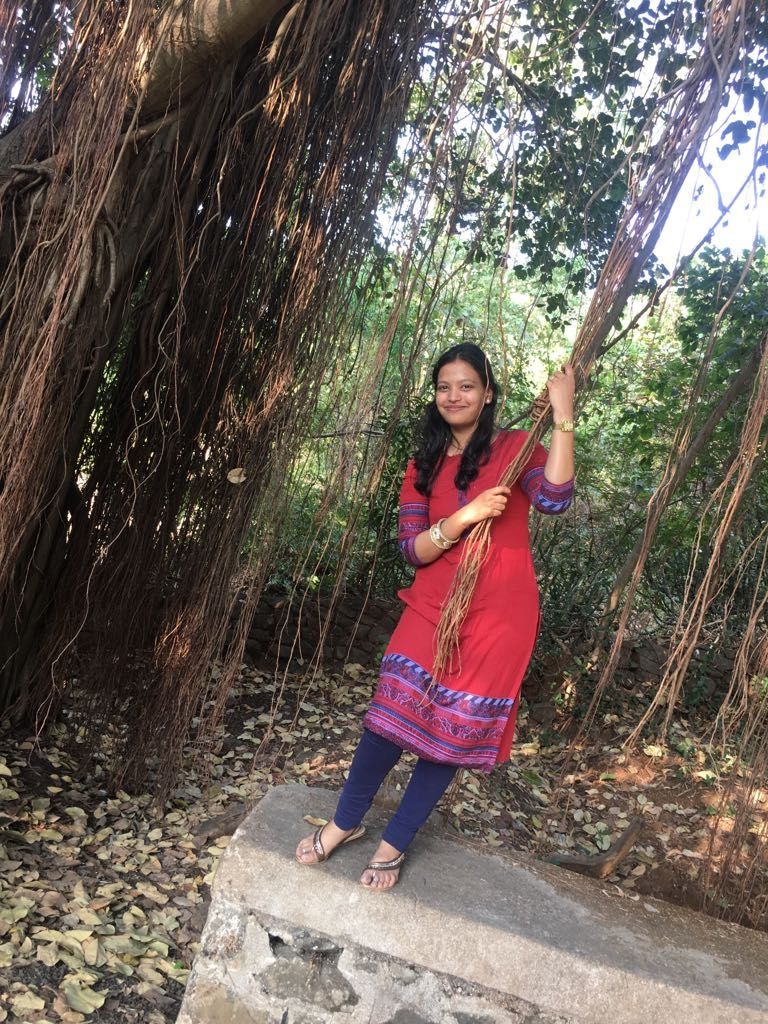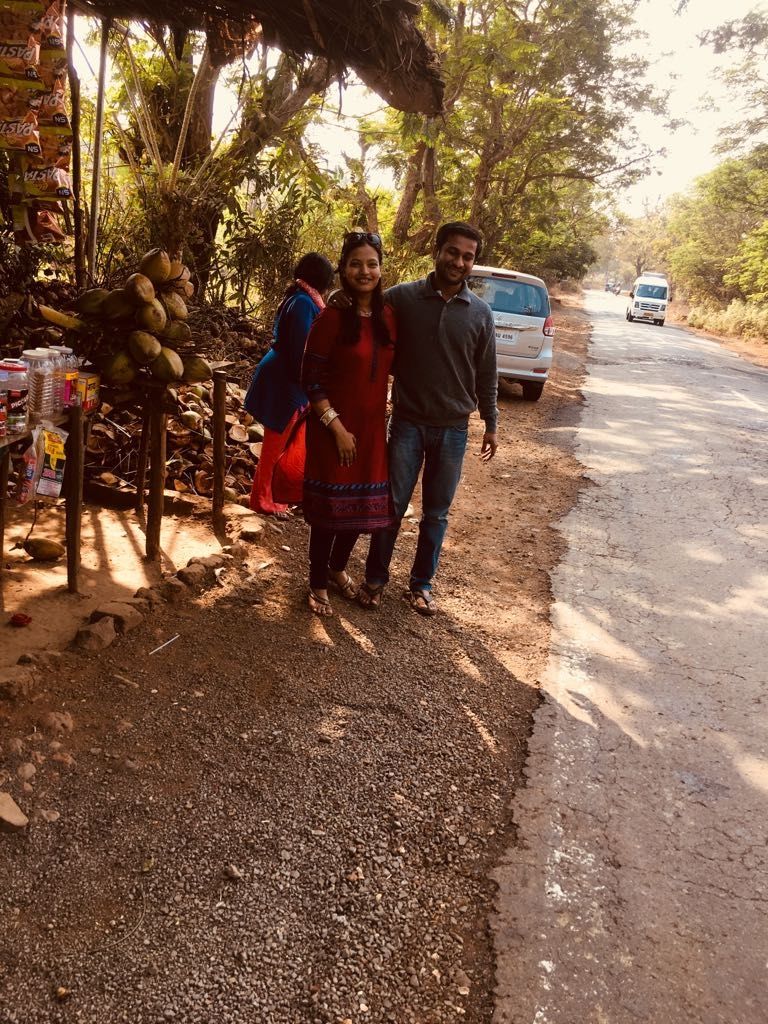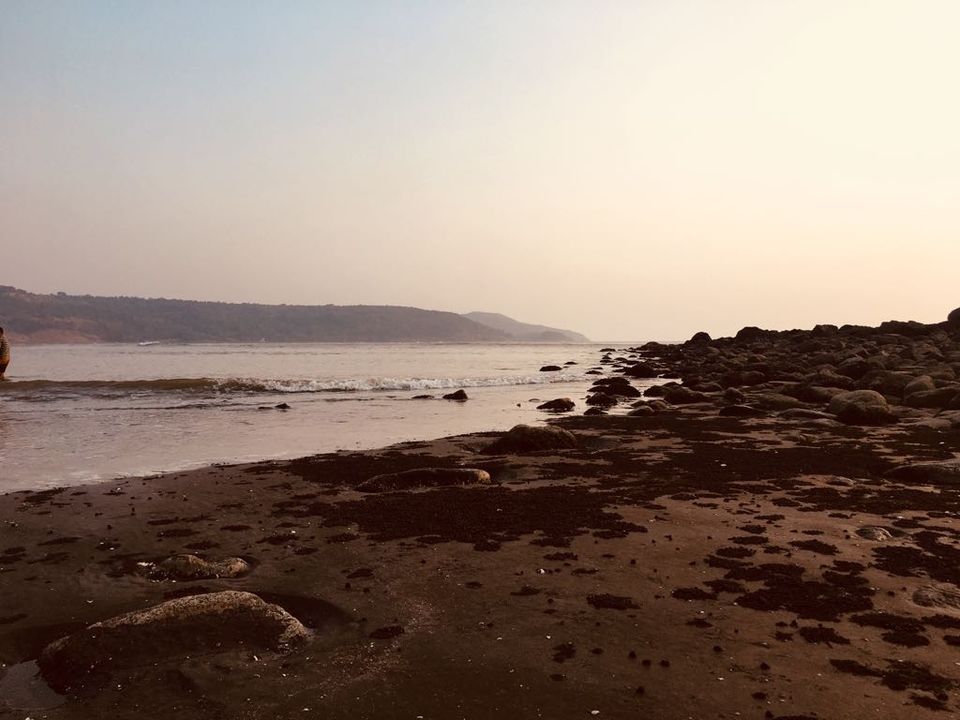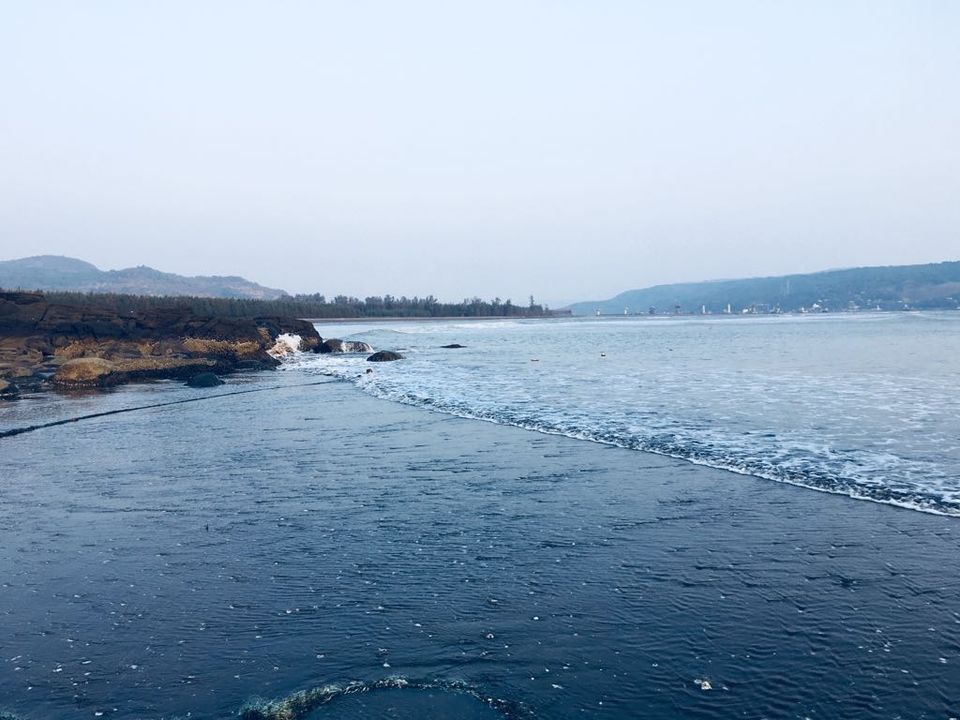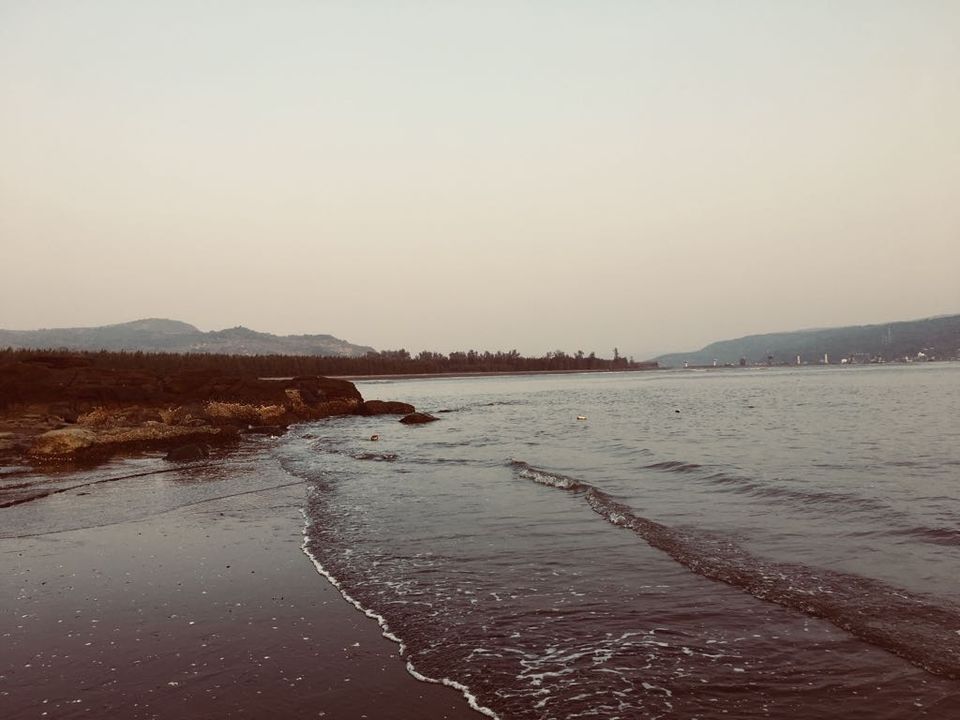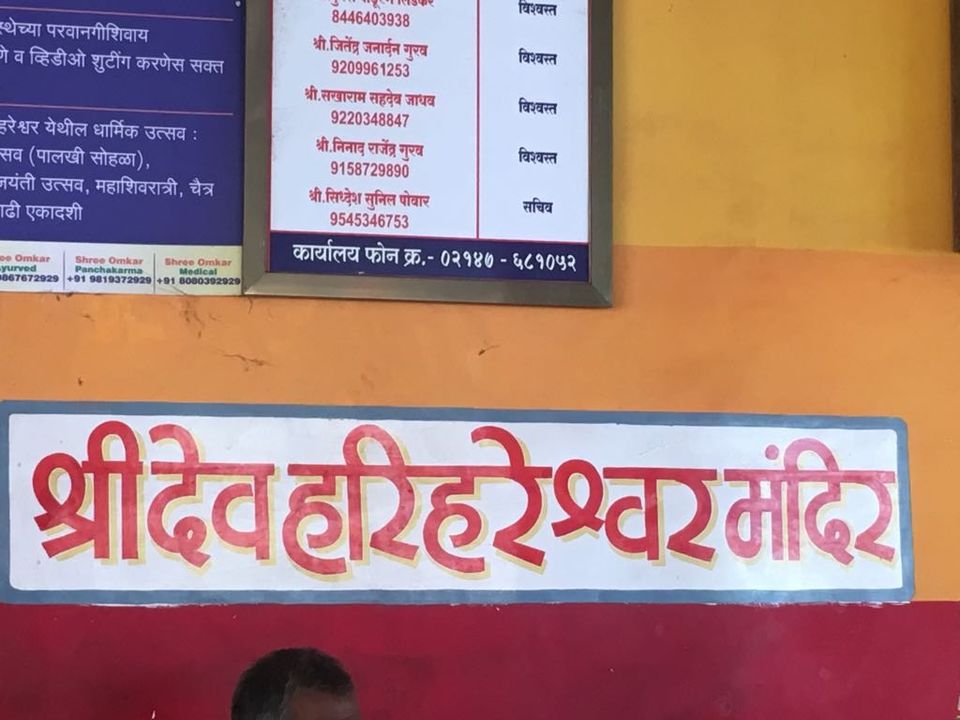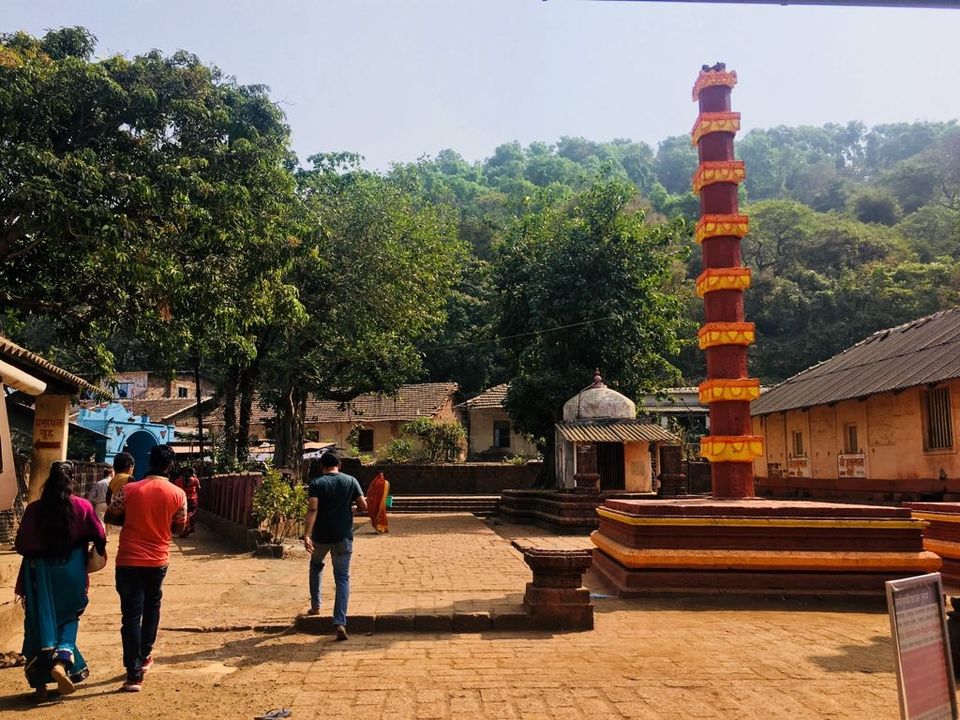 We started from panvel by 11 am and reached Harihareshwar by 5 pm.
We stayed there in MTDC.
MTDC has beach access and a very peaceful location.
We enjoyed our evening in the beach, sand bathing, clicking pictures and enjoying the sunset.
Harihareshwar beach is a clean water but muddy shore beach. It has blackish sea shore. Sea shells are found here in abundance.
After a wonderful evening on the beach, and hanging around the area of MTDC, we had dinner at the MTDC canteen. The canteen is good and clean and serves good food. One should try konkan special "Solkadi" here.
We had a good family time spent by playing badminton and antakshari.
Next day morning we visited the harihareshwar temple.
Harihareshwar is said to be blessed by lord Shiva. This is the reason why it is also known as "Devaghar".
Harihareshwar Temple complex has two adjacent temples. The smaller Kalbhairav temple is expected to be visited first, before entering the main Harihareshwar temple housing an ancient Shiva Linga. A pradakshina route goes around the temple, along the sea shore. It is not advisable to go on this route during high tide.
We had lunch in a restaurant near temple. Local and small restaurants here serve good and tasty konkani food.
There is a small market near the temple. One can purchase Nachni papad/kurdai, ambavadi from here.
We started our return journey to panvel by 3 : 00 pm, and reached panvel by 10 : 00 pm, by taking short breaks enroute.
Thus, a weekend well spent with family and Harihareshwar is indeed a good and peaceful weekend destination to plan a family weekend.