You ever seen the Maharashtra tourism ads? I used to wonder if these are highly photoshopped images. I was wrong. There are such places that exist which are picturesque, scenic and breathtakingly beautiful.
Diveagar, Shrivardhan and Harihareshwar are places you have to visit if you want to enjoy a beautiful ride along the coast. Of course there are stretches of roads which are bad. The construction work on the old highway has been going on for ages and it seems like it's gonna go on for a few more years.
Mango and I took off from Mumbai at 5.30am which we realised was too early especially during the chilly winters. If you are on the bike you need to be covered from head to toe coz it's extremely cold in Jan-Feb. Since it was really early we couldn't eat at Datta snacks, which is a must if you are crossing Panvel, but there are a few small places open near Datta snacks. Not the best start for the day but edible stuff with good tea.
Take the Goa highway from Kalamboli, cross Karnala and Pen and take a turn at Vadhkal towards Kolad. Vadhkal to Kolad is a good 2 hrs and that's where the road is really bad. But the good weather discounts the bad roads.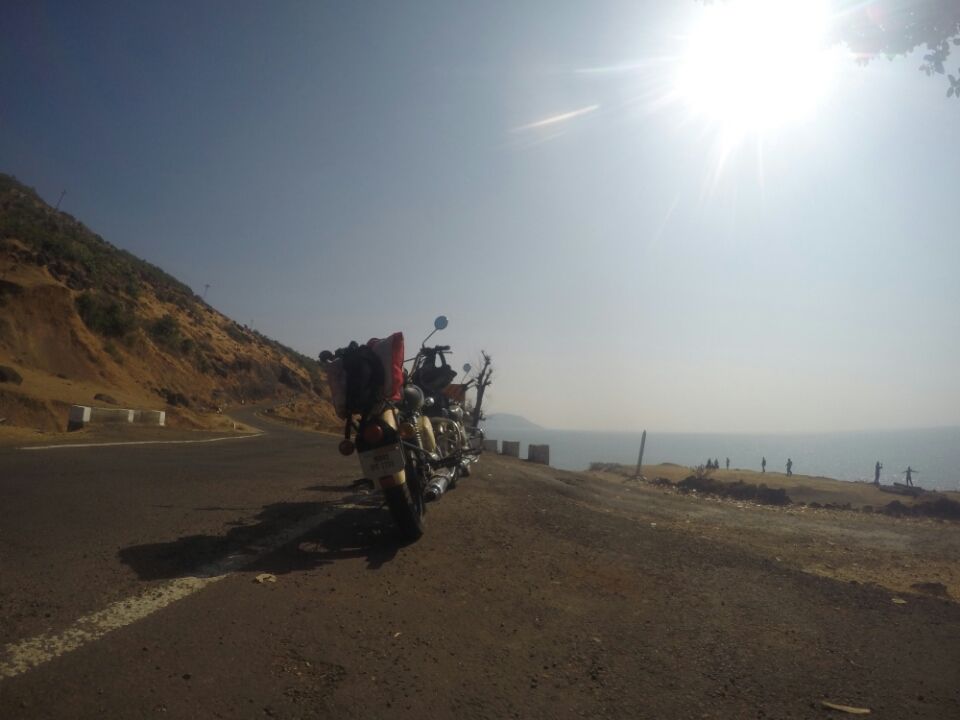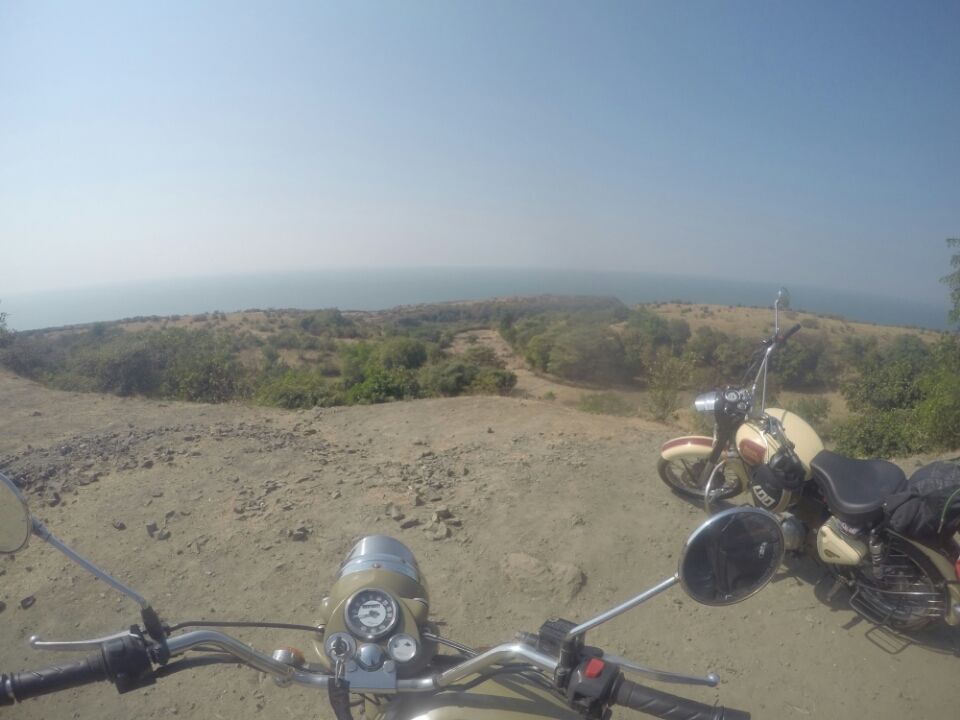 You cross Kolad and reach Mangaon where you have to take a turn towards Mhasala. We reached Mangaon by 10.30am and it was still damn cold so we stoppes for breakfast. One thing is that you wont really have to struggle outside to find good places to eat. Even if the place is small you will definitely get good basic food. We stopped at Goodluck Restaurant and stuffed ourselves with omlette pav and misal pav. We eyed some really yum looking kheema and paratha on the next table but unfortunately we were full and couldn't stuff ourselves more.
Then we continued on from Mangaon to Mhasala and headed towards Diveagar which is to the north of Mhasala. Not much of a distance to cover but again a decent stretch of road.
We reached Diveagar at around 12noon and although the beach was not too crowded there were more people than we expected. Frankly, we thought it would be a little more peaceful so we decided to move ahead after 30-45mins. You'll get some snacky things to munch on the beach if you wanna hang out more.
The ride from Diveagar to Shrivardhan was spectacular. This is the Maharashtra tourism ads kinda picturesque location. The distance between these 2 places is a about 20kms but you can't help but stop at every 3kms to just admire the kickass view of the coast line from small cliffs and the coastal roads. We took about an hour to reach shrivardhan. There's also Aravi beach just before shrivardhan which is almost like a virgin beach. White sand beach, untouched by civilization. You could spend half a day just lazing on the beach.
Shrivardhan has a lot of good options to eat and stay. There is a small home kitchen called Atharva in the main market which serves nice home cooked food. You must try the sea food here. Inexpensive and really delicious fish thali, surmai fry and other local stuff.
There's a place right on the beach at one end where there are cottages and tree houses to stay. About 1500 bucks per night for a room which is negotiable. Checkout the other places as well. Tents and all can be arranged. We chose to stay with one of the locals. These guys have small rooms adjoining their houses which they give on rent and also arrange for food. Good, basic place to stay would be around Rs. 500-700 and a filling fish/chicken thali would just be about Rs. 120-130.
So we spent the night with some barbeque and all with a late night visit to the beach. I must say, Shrivardhan surprised us. The beach is absolutely clean and beautiful with raised promenades with antique street lamps and ample dustbins to keep the place clean. I wish we could achieve 1/3rd of this for the beaches in Mumbai.
The next day we left after a hearty breakfast and rode back non-stop to Mumbai. The only 2 stops were for lunch at Kolad and tea at vashi. We started at 11am from Shrivardhan and reached Mumbai at 4.30pm.
All in all, its a place worth visiting over the weekend. And yes, Maharashtra Tourism doesn't Photoshop images.
Frequent searches leading to this page:-
maharashtra coastal road trip, road trip destinations in maharashtra, road trip from bangalore to maharashtra, bike road trip in maharashtra, road trips in maharashtra, road trip around maharashtra