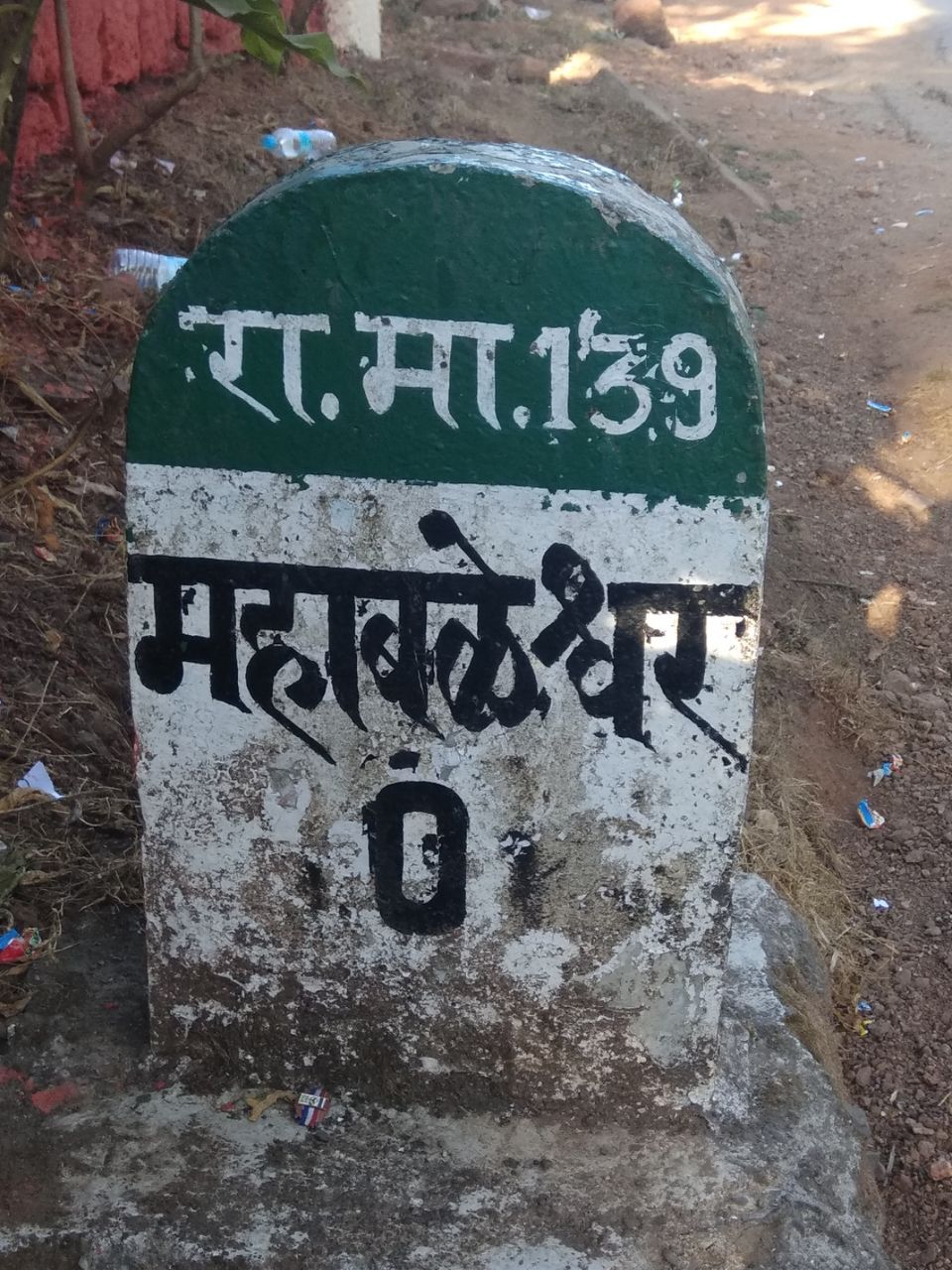 #Travel brings love and freedom back to your life#
Hello Friends, blog #Mahableshwar
It has been years in Mumbai and still there is a lot to explore. Be it cutting chai with Vada Pav, Dabeli, Misal Pav, exploring lavish worthy restaurants and visiting nearby places. This city has all-in-one place.
During my post-graduation days the place I heard the most about was Mahableshwar. Many visited at that period with their friends or family and that's how this place go on to my bucket list! ;)
After 3.5 years I finally thought of solo trip and first place that came to my mind was "Mahableshwar" .The best hill station near City of Dreams.
1. My First Solo Trip: Mahableshwar
Though, the best time to visit Mahableshwar is during Monsoon. But I got the chance to experience and explore the beautiful place during Winter season. And it was the best.
Trip Details
I started my journey from Mumbai. I packed my bags and boarded Supreme Travels bus from Dadar West at 10:30 p.m. Being an overnight journey, bus provided very comfortable services like mobile/laptop charging point, pillow, blanket etc. It was very comfortable service. I booked my tickets by using Redbus App and read and trusted the customer reviews before selecting the respective bus and planning my commute!
Being the first solo trip you always fear and do multiple checks before taking any step. Anyway, that's the trust you have to build in yourself!
Literally, lie down and felt comfortable at my seat (C-6), again looked out the things have to do- once I land there and souvenirs to buy- capture beautiful memories when I look back! Moreover, to make my journey worth visiting and special :)
Bus made 2 halts in-between at 1 am and around 5 am, before you reach closer to your final destination. The weather keeps getting colder and needless to say, my jacket saved me there. Bus arrived Mahableshwar at around 6.30 a.m. Chilly wind will take you aback. But that was not even counted then as "THE JOURNEY" has just begun. I carefully planned itinerary to visit the most important places at Mahableshwar, without which the trip can't be successful.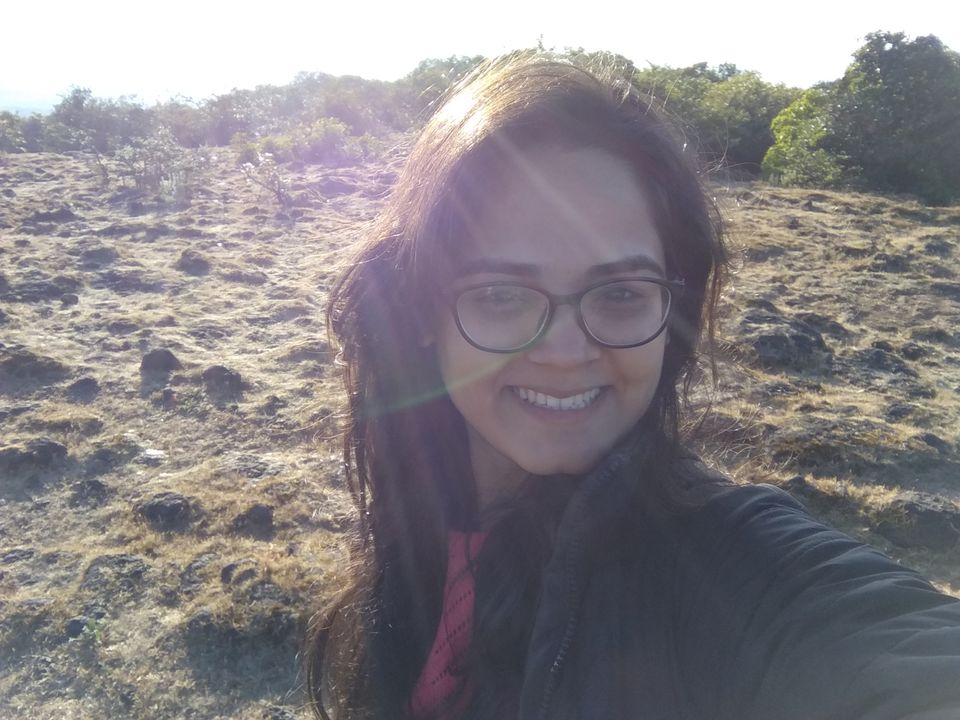 1. First Stop: Wilson Point
At the bus station, there are many cab services available like the one authorized by Maharashtra Government or private cabs as well. You have 2 options to visit Wilson Point, either take a cab to and fro which will take you or just walk till that point.
I chose to walk- because it sounds more perfect and will definitely give me time to see the other roadside places too. Most importantly, I am going to save my 300 bucks early morning- that cab service offered me. The Sunrise point was 7:05 am I had time to reach this beautiful place by walking and enjoy the serene. Make sure- to check the sunrise timing if you wish to visit Wilson point. Believe me, the view at Wilson will mesmerize you as it is so enthralling.
2. Second Stop: Mapro Garden & Strawberry farms
What will be a perfect place for a day trip- when you want to brush your teeth, maintain personal hygiene and want to have breakfast??
It is the " Mapro Garden" ! Washrooms-neat and clean. Get freshen-up and head towards exploring this fascinating place. Obviously, you have to click pictures at every corner, my friend because its Mapro :P anyway, stepping ahead- DON'T FORGET TO HAVE STRAWBERRY ICE-CREAM. This is a must have here and you can also have other dishes by buying from their canteen.
Next, few meters ahead do explore Strawberry Garden. It's literally ecstatic to see how this tiny berries grow and infact you can also get a chance to pluck these berries and end up by buying it direct from the farms as well- though at a price slightly higher than what you can get from the city market.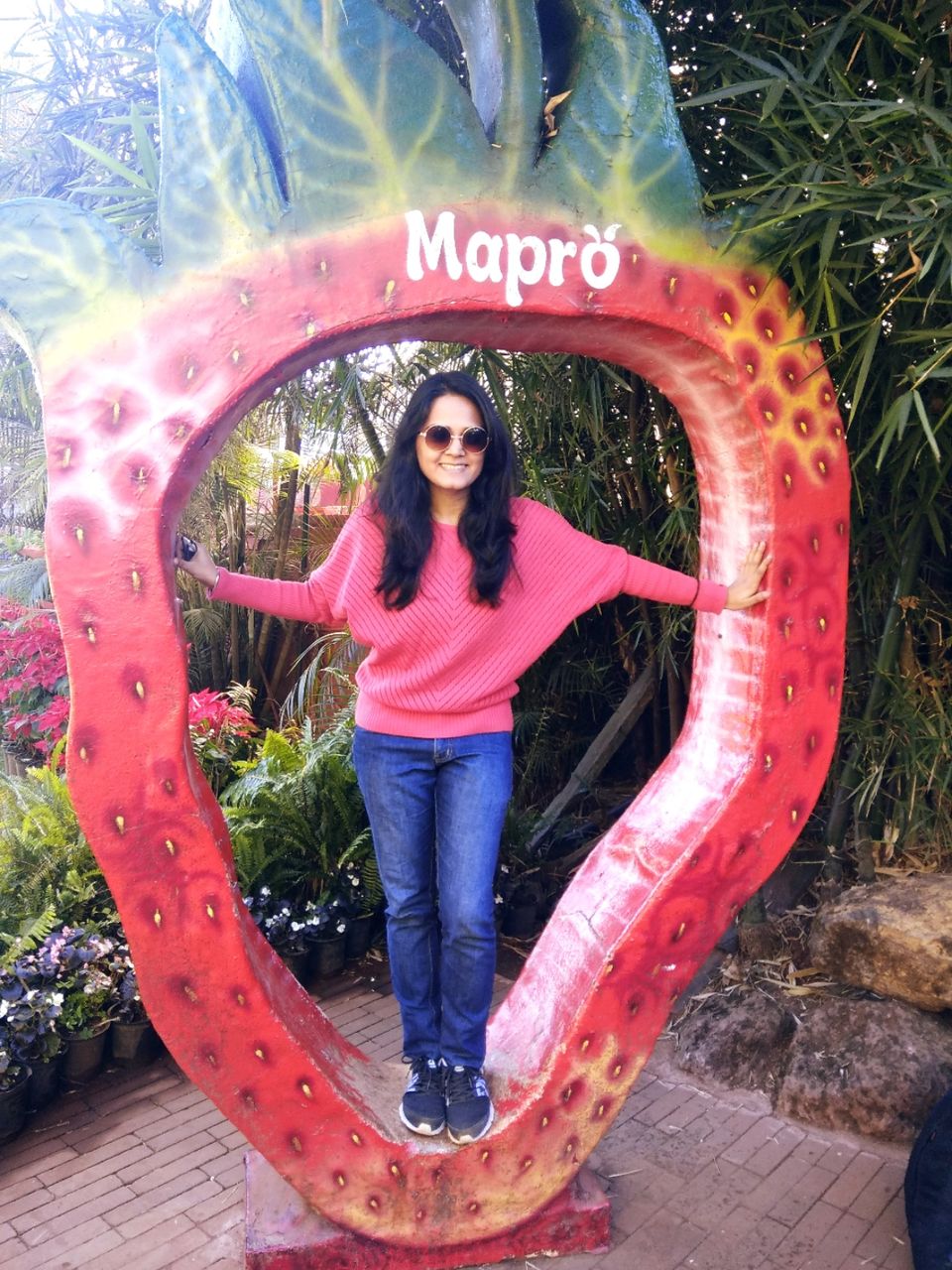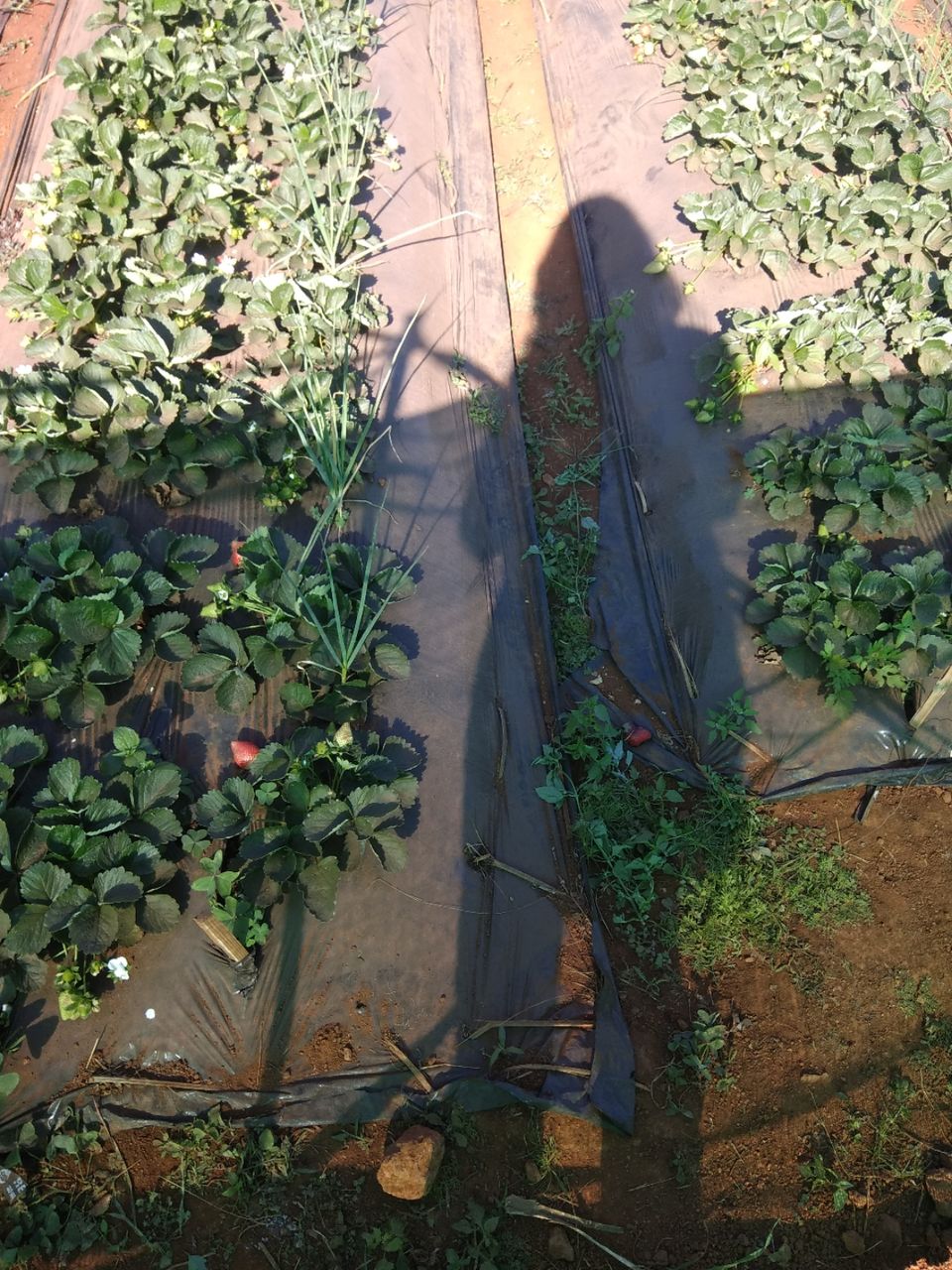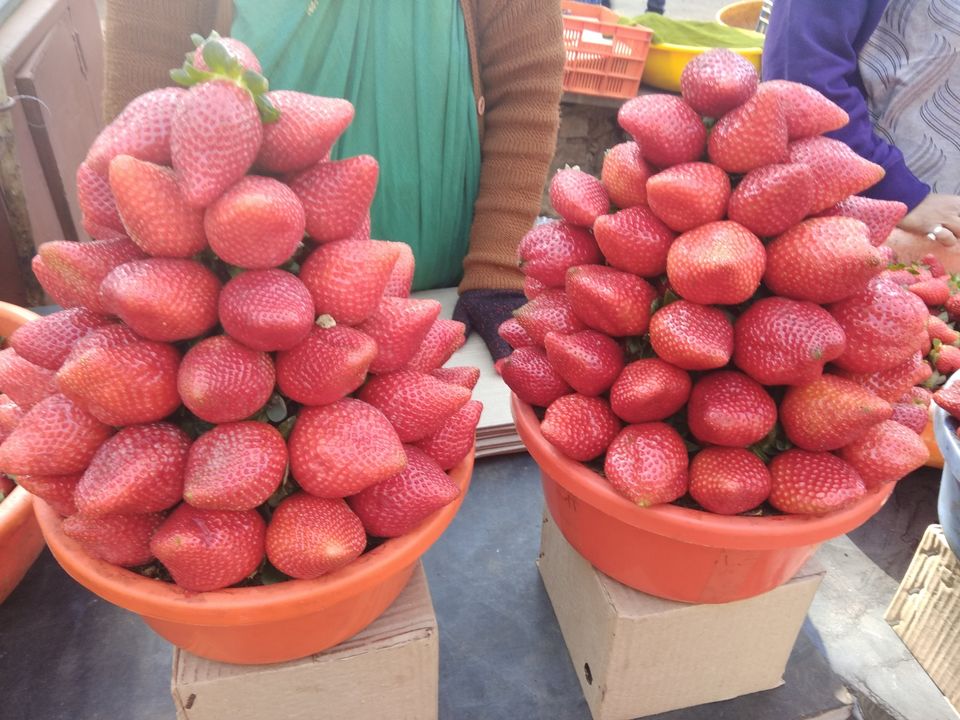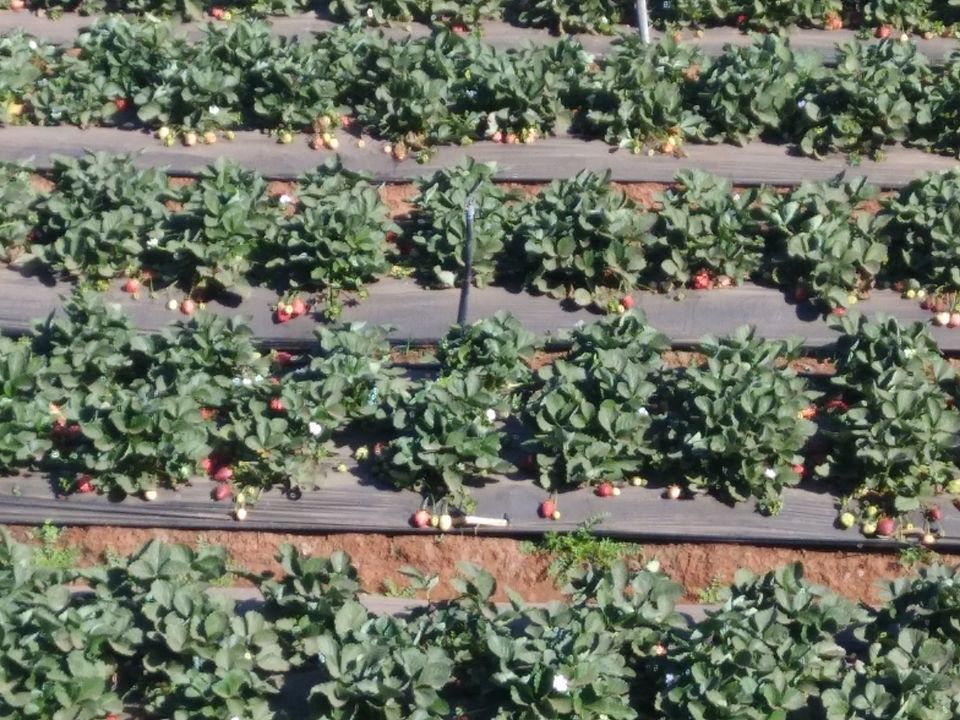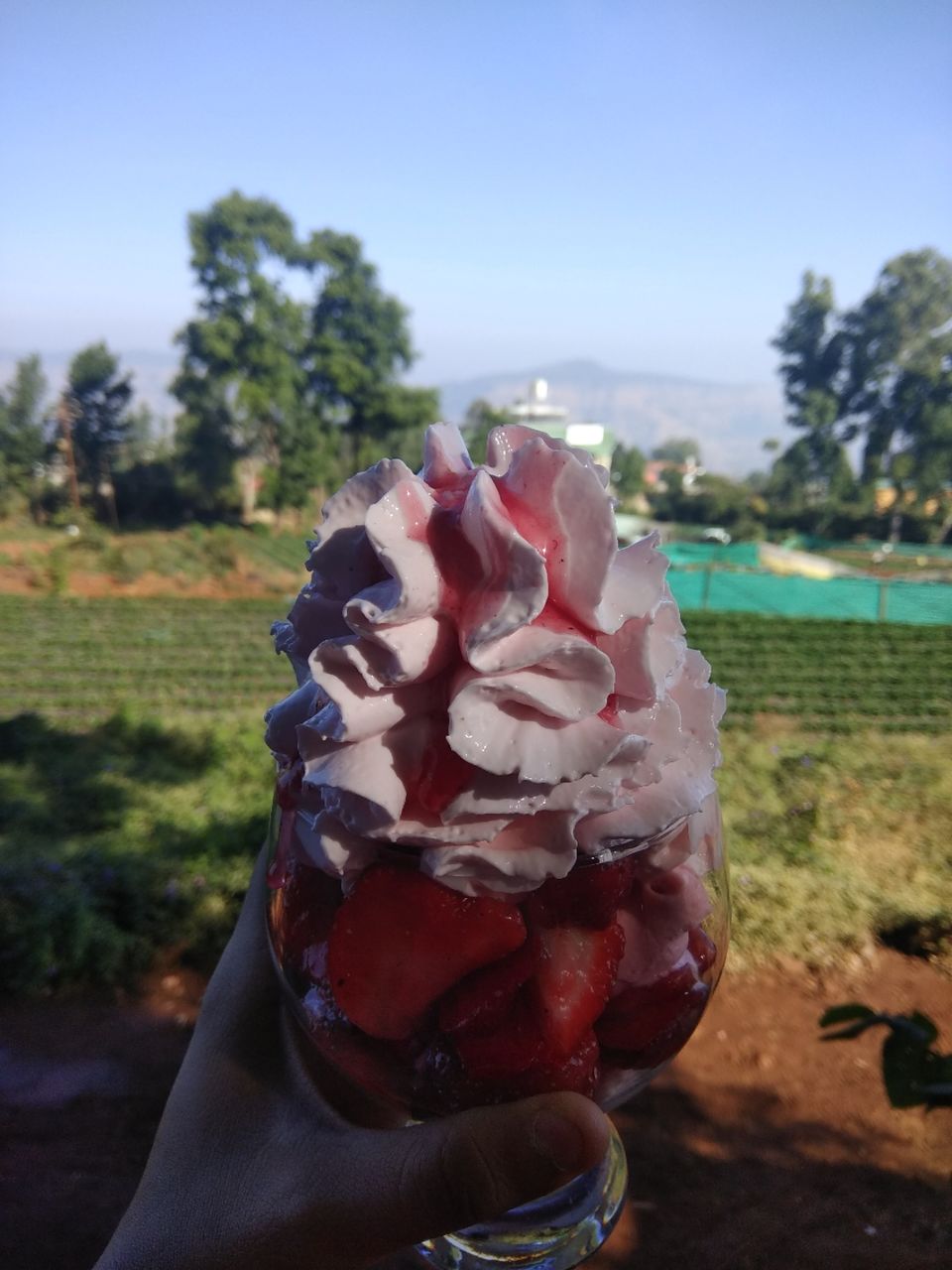 3. Third Stop: Venna Lake
How can anyone miss this one! Wanted to ride a boat in the crystal clear water- which you can touch and drink too? Do you know this is the water which is directly sent to people of Mahableshwar? Yes, it it.
As cold the water is, so pure it is. Just pay a few bucks and then get on the boat and enjoy the 30-45 minutes ride. Never miss to grab Blueberry and Strawberry cone ice-cream- which is of INR 30 only/-
For the carrot lovers, outside the Venna lake you will find the most delicious and sweet carrots. I have not eaten such carrots in my life and trust me, it is amazing. Next on the road side, I tried corn tikki- speciality in Mahableshwar. It was also awesome!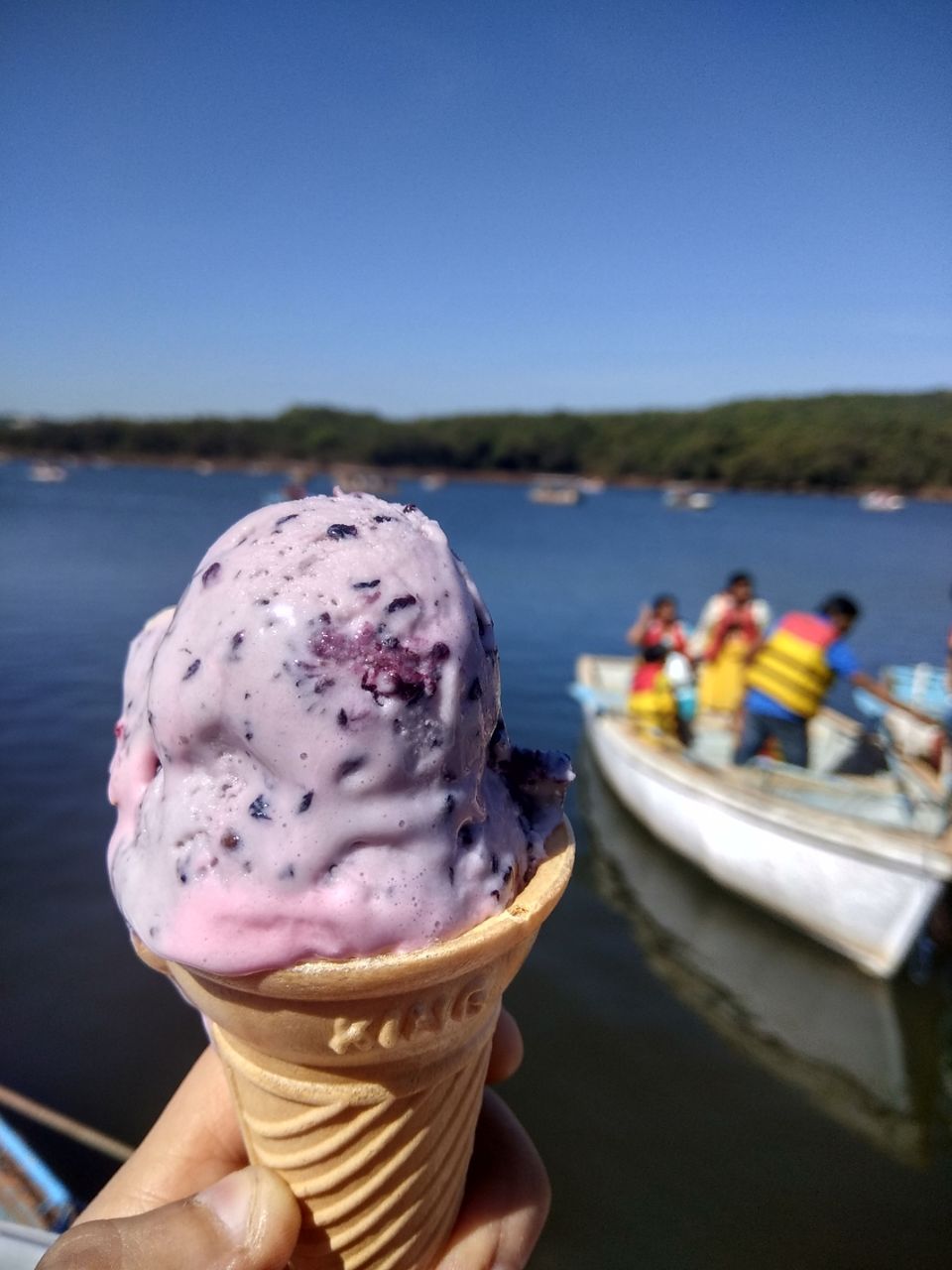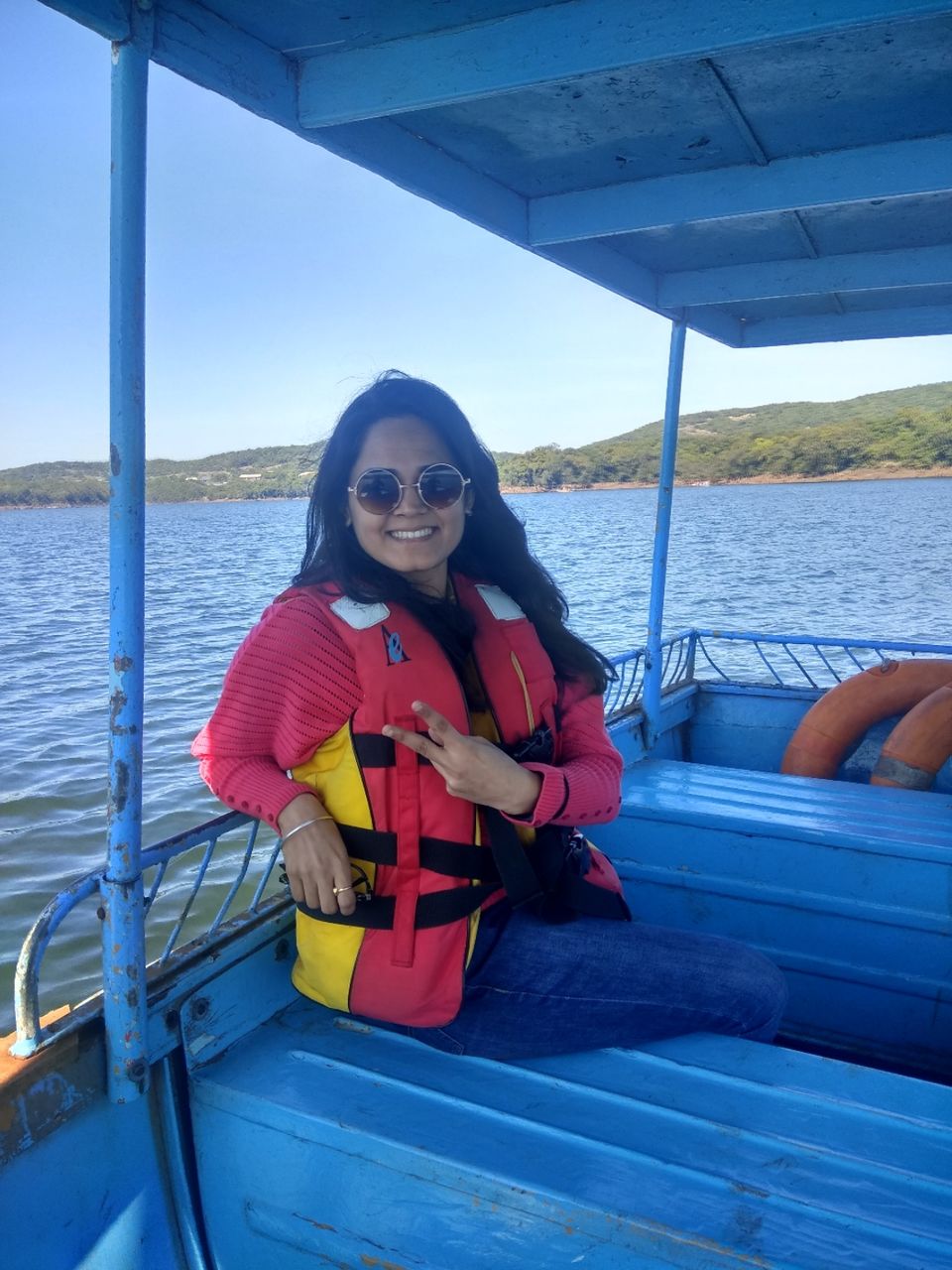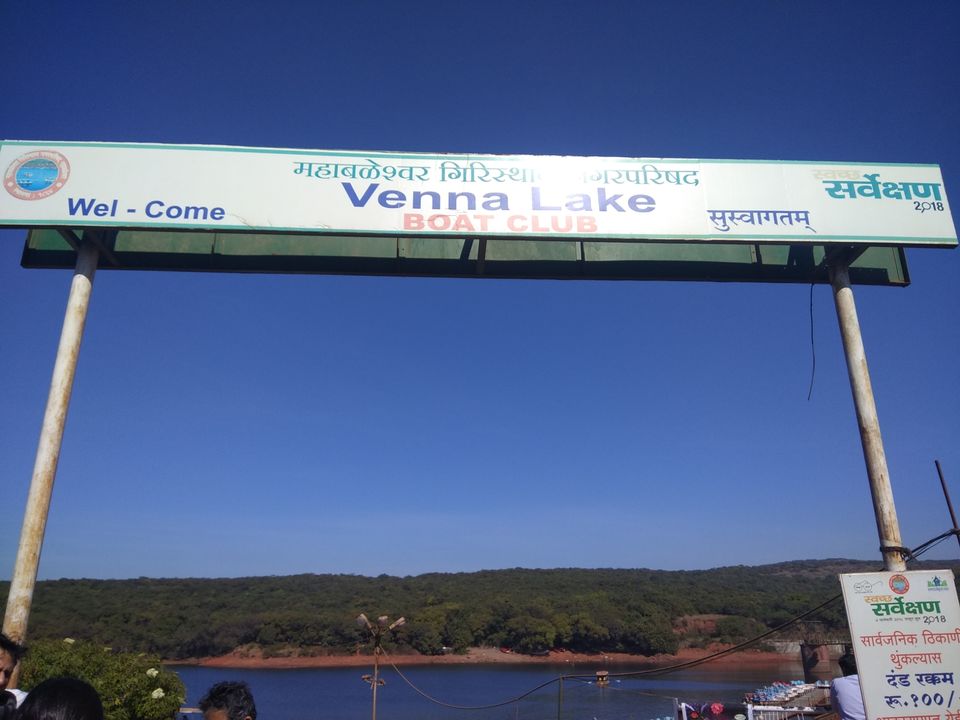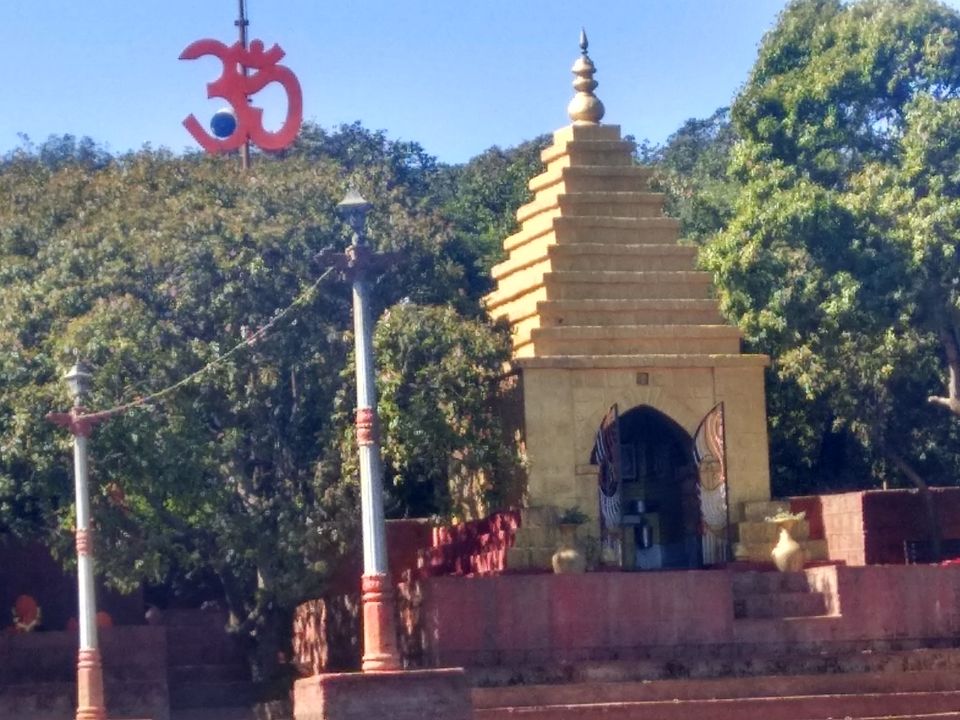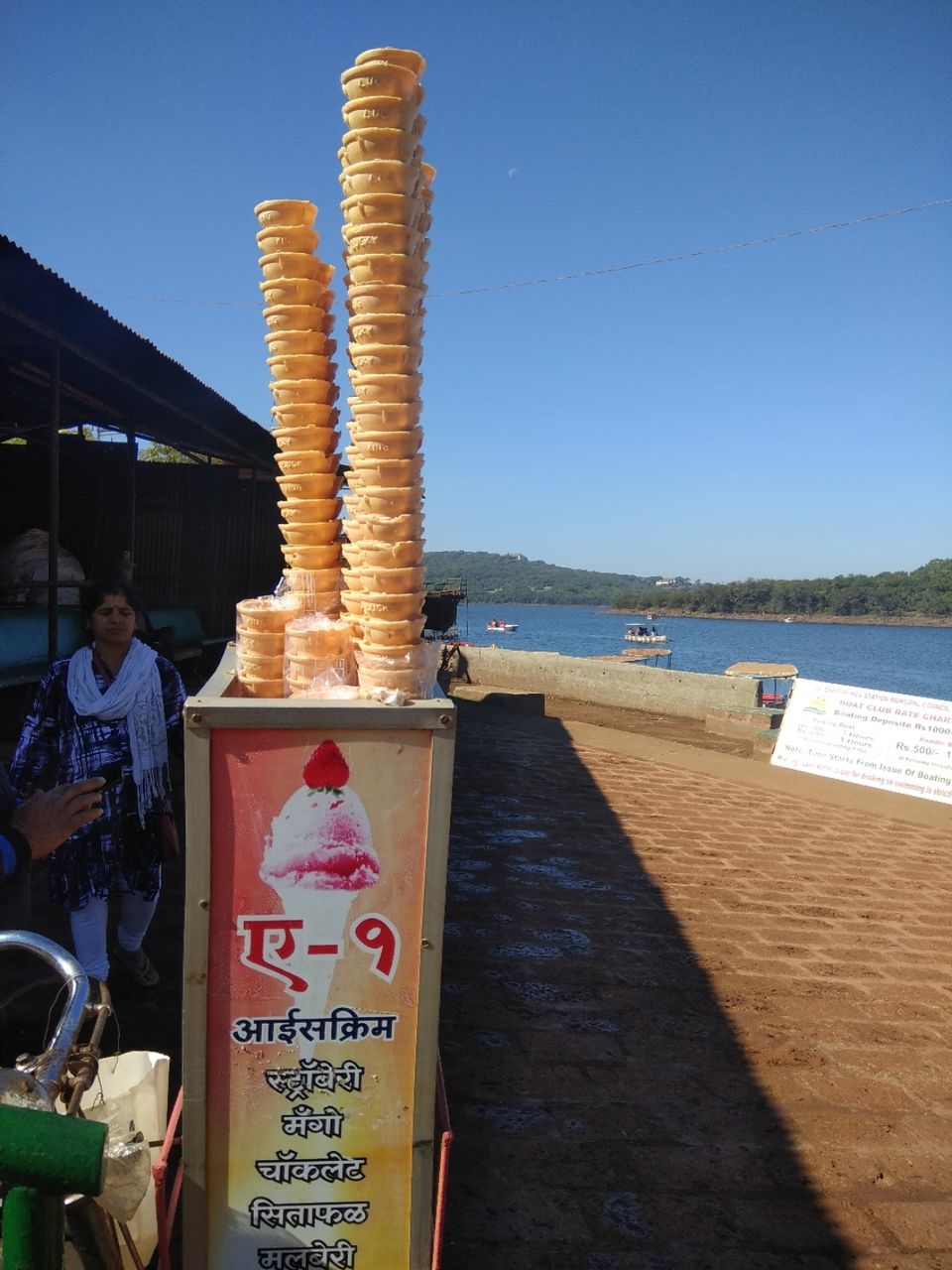 4. Fourth Stop: Connaught Peak & Bee Keepinq Centre
After spending my time here, I visited Connaught peak. Not many people go there, but it is a really interesting place. The way is kind of isolated- when travelling alone you might get scared and could hardly see 2-3 cars if lucky. Anyway, you have to climb some 50-60 stairs to see the scenery.
You will get a chance to see Pratapgarh fort, Venna Lake from here. Relax, you don't need Binoculars for that! It is that crystal clear from such an height. when in doubt, ask people around you to let you explore- what is where? To my luck- one of the families one who are the regular visitors of Mahableshwar, guided me the scenes.
On the way back from Connaught peak, l visited Bee keeping centre. You can buv fresh and natural honey from here. Such a unique place to explore. This is at roadside- on the right, which you can explore on your way back to Connaught place.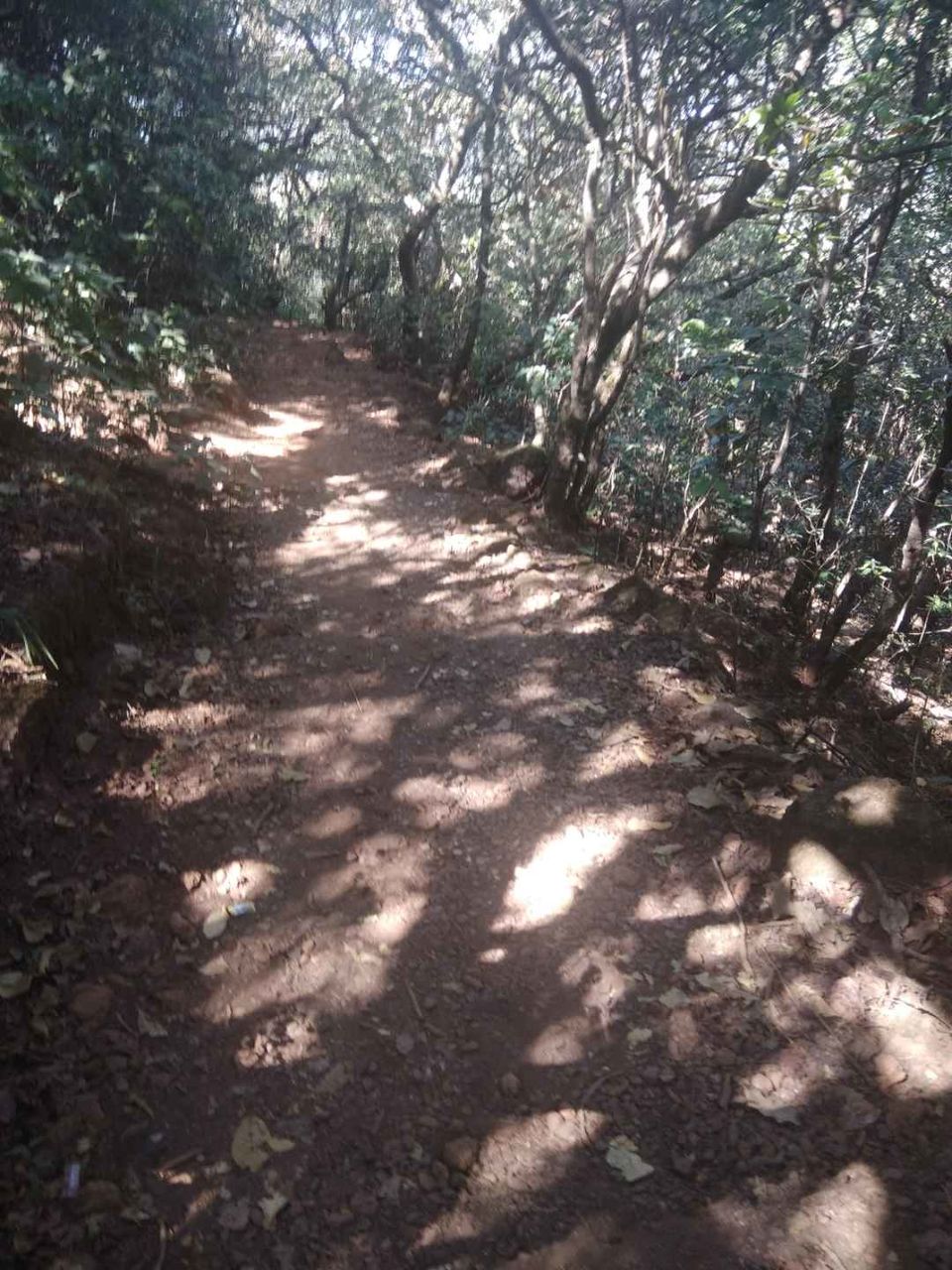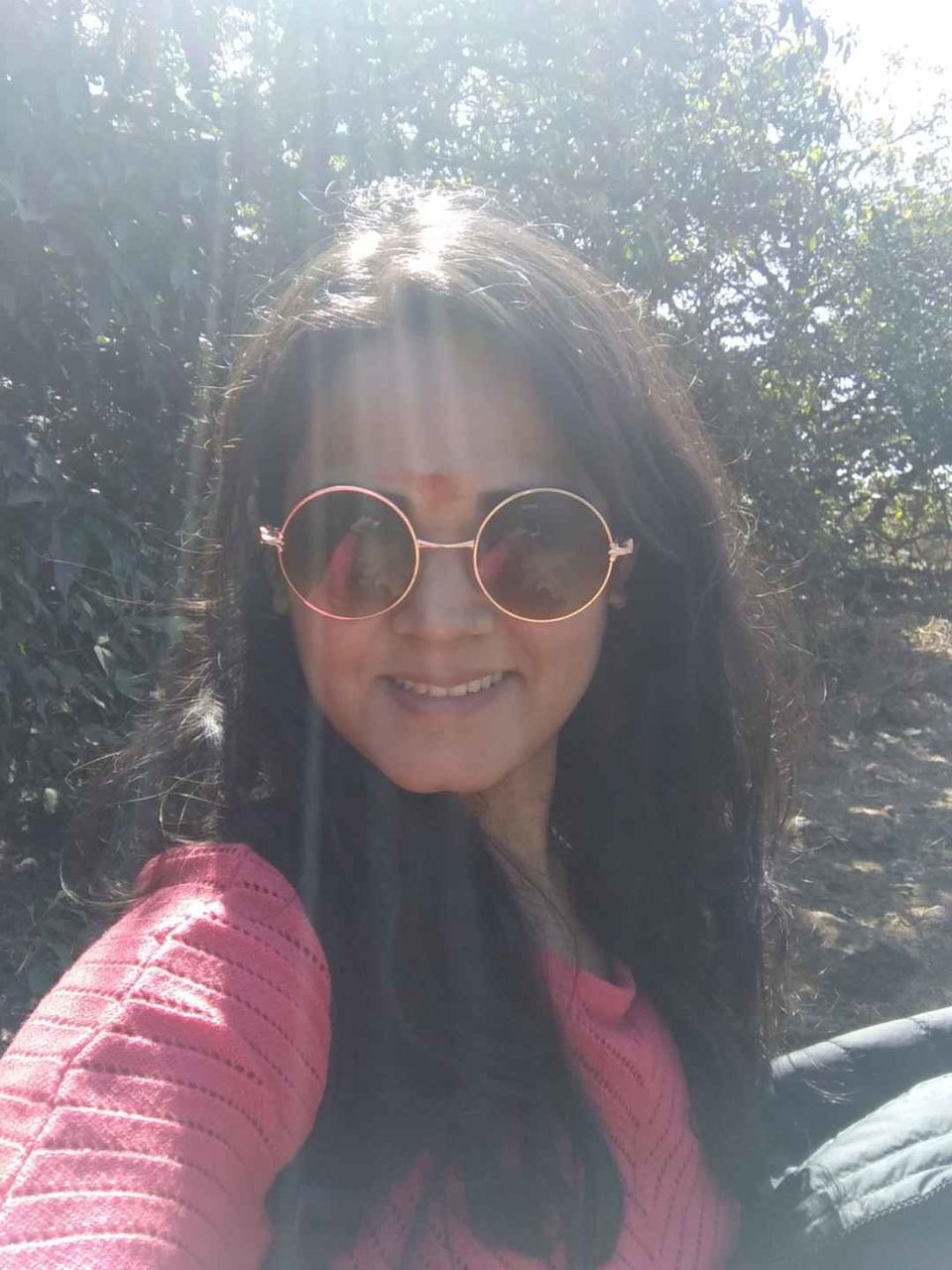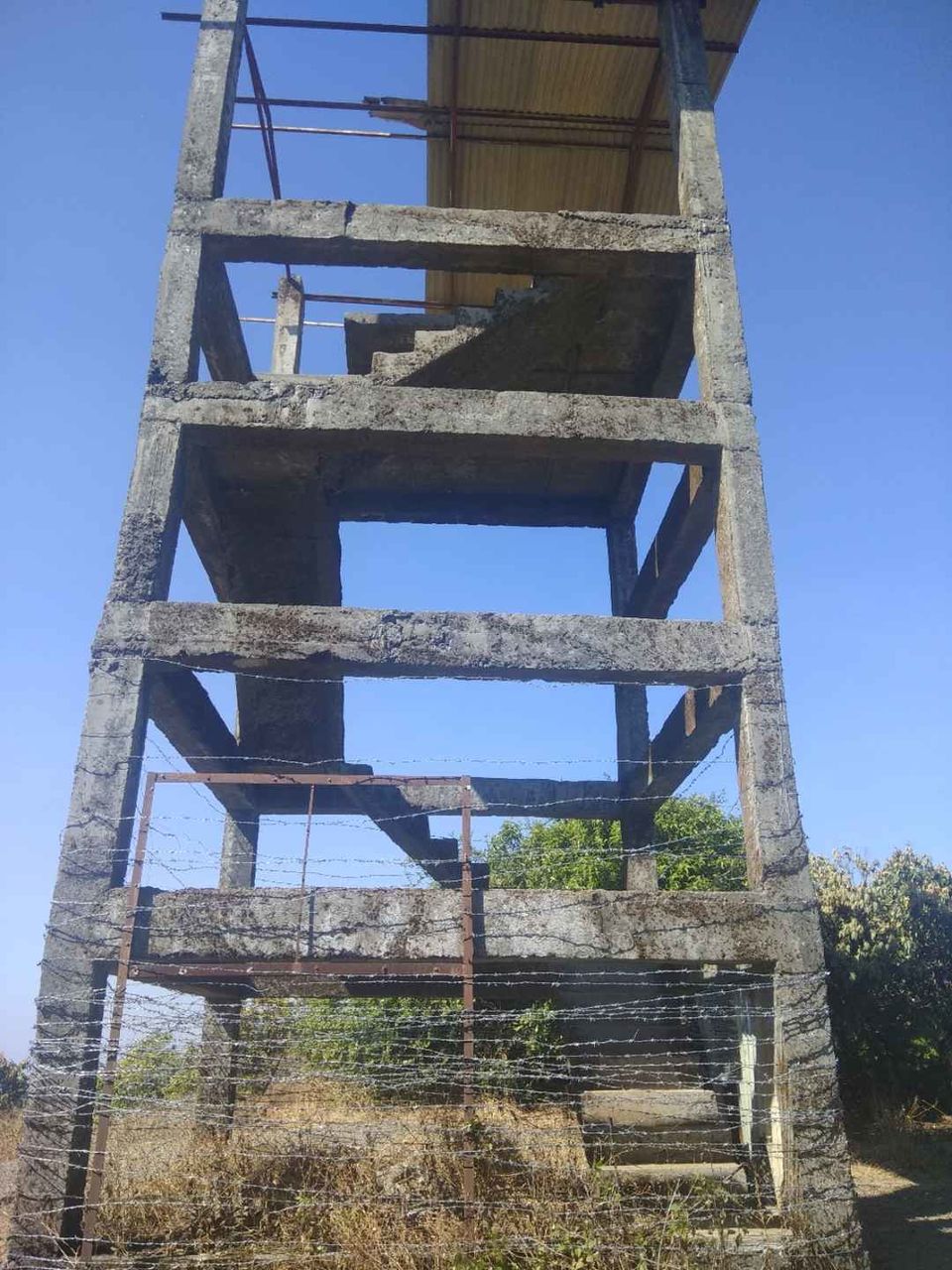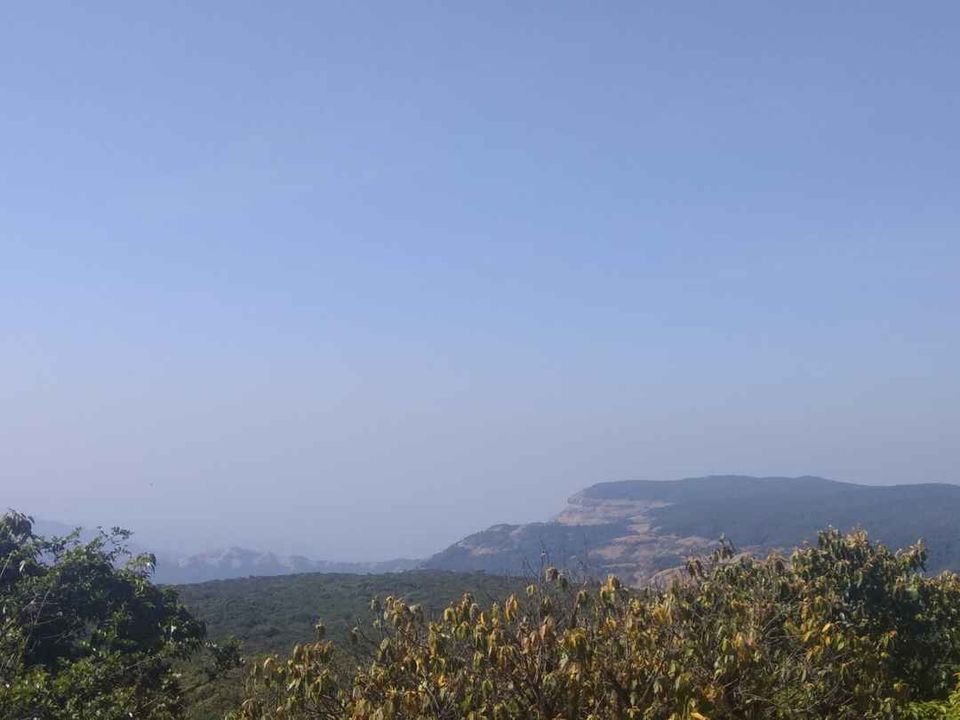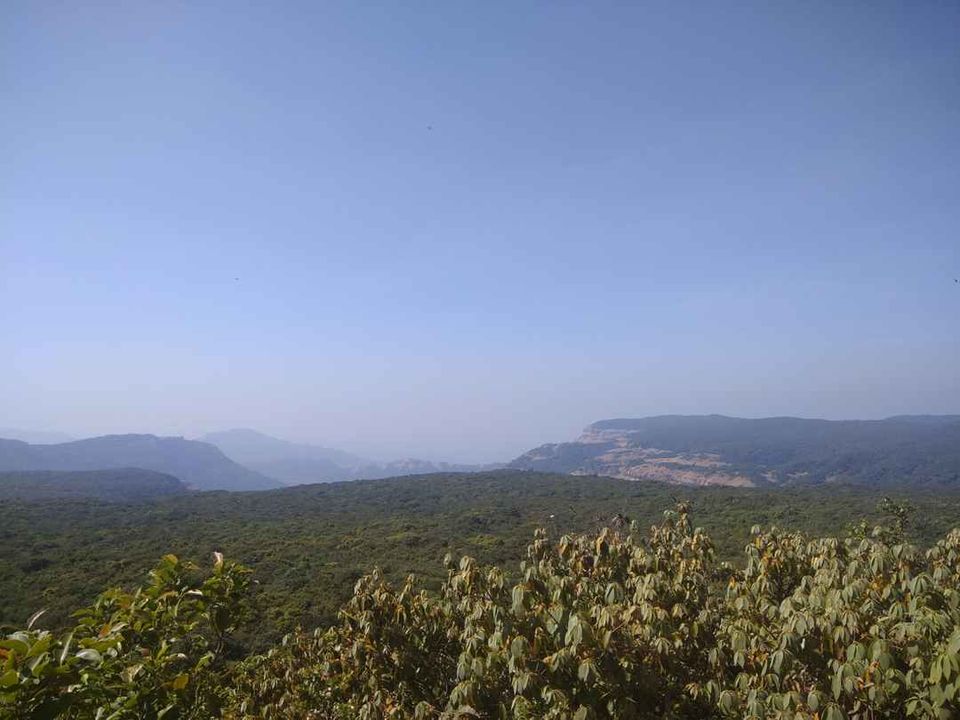 5. Fifth Stop: Old Mahableshwar Temple
it is unique, literally the shrine is inexplicable. You are not allowed to take any pictures of inside of temple- but you can certainly capture the structure surrounded by beautiful mountains therein.
There is another temple adjacent to it, believed to be the place where 5 rivers meet and yes, you can have this holy water. The temples are generally- jam-packed!
There is a souvenir shop, between the two temples and you can find some very unique and quirky items but yes at a comparatively higher price. I bought Map of Mahableshwar from here!
6. Sixth Stop: Local Market
I literally explored- each and every market. They say, the best way to connect to a place is to explore the city culture specifically. Keeping this in mind, I not only explore the well-known tourists places but also, visited the church- which is some 200 years old and the library. After offering my prayers at Church, I paved my way to explore library. In this small city, there is only 1 library- where you can find newspapers in English, Hindi and Regional languages as well.
Next, I ate the very well known Corn Frankie, collected a lot of souvenirs for my family and friends, and yes- mandatory strawberries! Infact, there is also one Garden in the vicinity which is not well-known but it has certainly good flowers to its list. maybe, it is known as mini city-park!
My journey ended at 4:30 p.m. and next I went to the place to take my scheduled bus.
If you get a chance, do visit this beautiful place ALONE too !
Follow me at Instagram @tsaystravel
Thanks for reading! Stay Connected and Stay Safe!