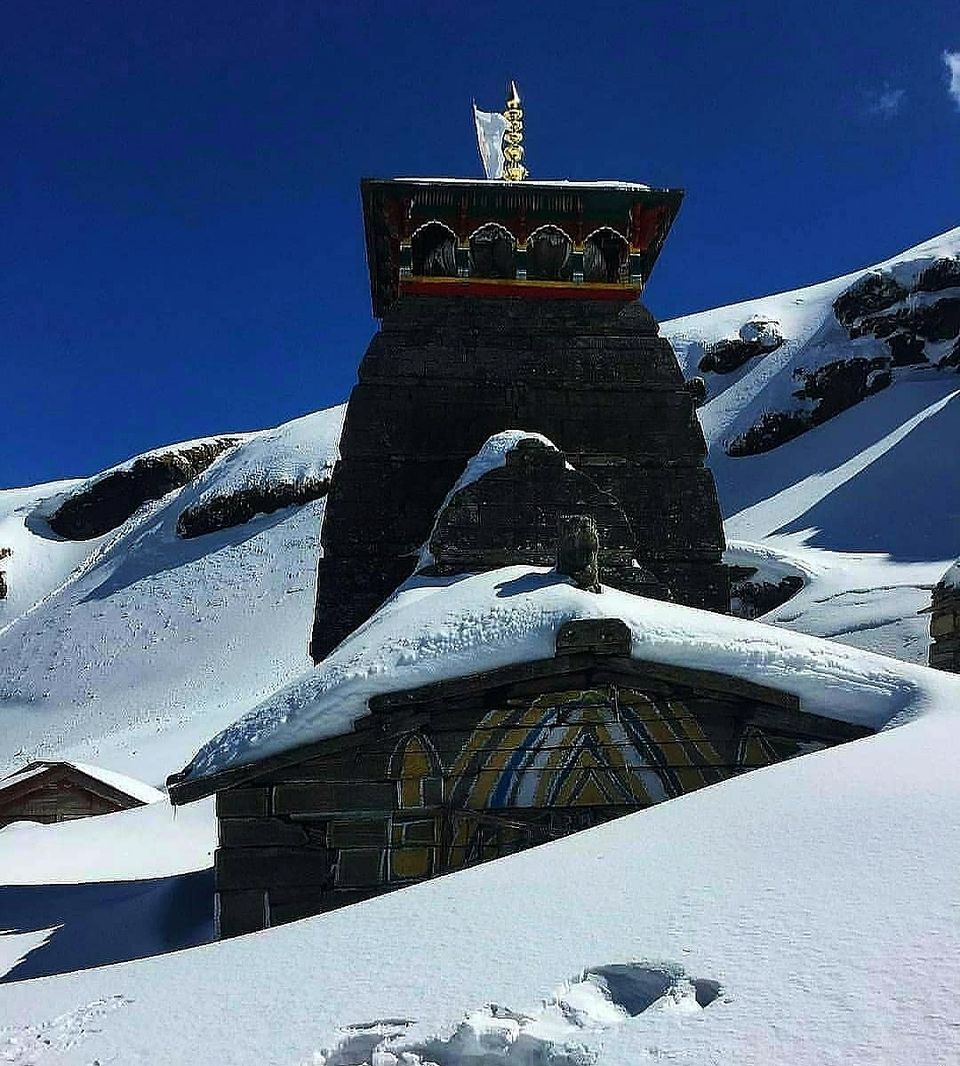 Standing magnificently at an altitude of 3580 mts and enveloped in the mighty Garhwal Himalayas, the Kedarnath Temple is one of the twelve Jyotirlingas of Lord Shiva. Kedarnath forms one of the four sites of the Chota char dham Pilgrimage. Dedicated to Lord Shiva, Kedarnath Temple is among the 275 temples of Paadal Petra Sthalams (the most powerful Shiva temples in the world) and is also the most important among the Panch kedar.
The temple is not directly accessible by road and has to be reached by a 22 kilometres uphill trek from Gaurikund. Pony and manchan service is available to reach the structure. According to Hindu legends, the temple was initially built by Pandavas, and is one of the twelve Jyotirlingas, the holiest Hindu shrines of Maheshwar.
Mandakini river, one of the main source of River ganges flows through this shrines.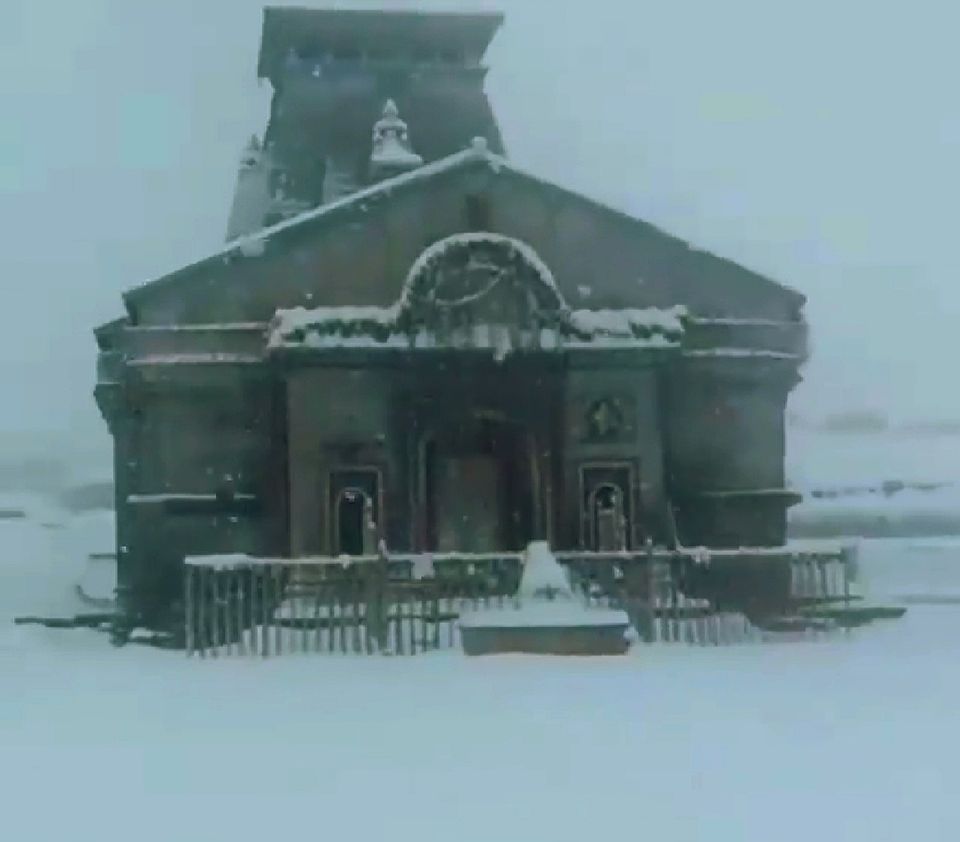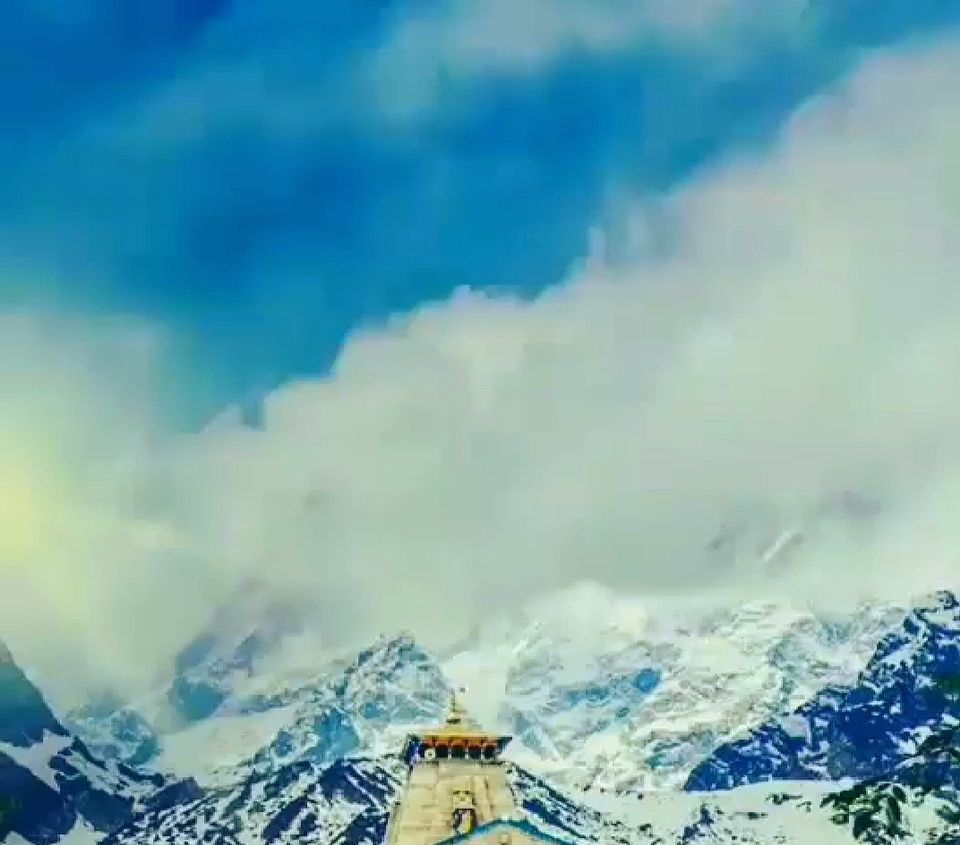 Along with amazing shrine view, one can visit the following places.
Vasuki Tal
Shankaracharya samadhi
Agayasta Muni
How to Reach
When it comes to how to reach Kedarnath, you must know that Gaurikund is the last motorable road from Kedarnath. From there, it is a trek along the Himalayas. The Kedarnath trek is equipped with a number of facilities and services like Palki or Doli, Kandi, and mules or ponies that serve as alternate methods of travelling to main Kedarnath Dham. People can book these services at various booking counters at Gaurikund or Sonprayag. The cost for the services differ with distance covered for example – a Palki service from Gaurikund to Kedarnath will cost around Rs.4,450/-, a kandi service will cost you around Rs.3,350/- and a pony journey will cost you around Rs. 4,100/-.
Those travelling by airplanes will have to take a flight to Jolly Grant Airport in Dehradun and from outside the airport cab and taxis can be hired. The town is also well connected to Dehradun and Haridwar by bus. Train travellers will have to get down at Rishikesh Railway Station and take a bus to reach Kedarnath.
By Flight:
Kedarnath does not have an airport of its own which makes Jolly Grant Airport in Dehradun the nearest civil airhead. Located around 250 km from Kedarnath, Jolly Grant Airport is connected to the major cities of India including New Delhi, Mumbai, Kolkata and Chennai. There are plenty of flights operating to and fro from these cities and provide a lot of options in terms of flight timing and fares. Almost all the major airlines have flights to Jolly Grant Airport. Once you are in Dehradun, you can either take a bus or hire a cab to reach Kedarnath.
By road:
Kedarnath is well connected to New Delhi and Dehradun by bus network. If you land in New Delhi, the best way is to take a bus to reach Dehradun which is about 260 km from the Indian capital. Kashmere Gate Bus Terminal and Anand Vihar Bus Terminal in Delhi are the two major interstate bus depots that run regular bus services to Dehradun. Once in Dehradun, you can take a bus to Kedarnath. There are plenty of options to choose from A/C sleeper, non A/C sleeper, Volvo A/C, Volvo A/C and semi-sleeper buses. You can also take a bus from Haridwar to reach Kedarnath. The distance between Haridwar and Kedarnath is around 125 km and buses take about 5 hours to cover the distance. Gaurikund is the nearest motorable area from Kedarnath.
You can also hire a cab from Dehradun if you want to enjoy that lovely stretch at your own will. Taxis ply between Dehradun and Kedarnath and the fare varies depending upon the size/seating capacity of the vehicle.
By Train:
There is no railway station at Kedarnath. Rishikesh Railway Station is the nearest railway head from Kedarnath. Located about 210 km from Gaurikund, Rishikesh Railway Station is well connected to almost all the major cities of India and has a regular trains on a daily basis. From Rishikesh, one can take a bus to Gaurikund.
Private Helicopter services are also available from different part of country and fromfrom gaurikund for persons to visit this shrine. Helicopter services are available from the helipad at Kedarnath to the helipad at Phata and others.
Where to stay
Amidst this entire trekking journey there are various proper services available in the form of tented accommodation, clean drinking water as well as small shops, restaurants and Dhabas.
Due to its remote location, there are not many accommodation options at Kedarnath.
You will find a big Govt tented colony consisted of Tents, Cottage and rooms just before Kedarnath is operated by GMVN, which are sufficient to accommodate more than a thousand pilgrims and tourists.
You will also find some hotels, guest houses and dharamshalas in Kedarnath as well for night stay.
Book early as it is very difficult to get a spot booking here in this location.