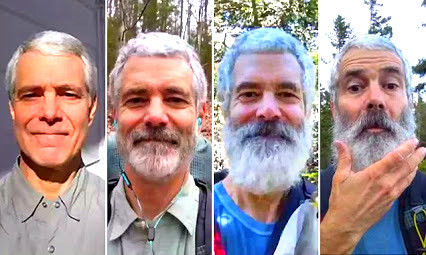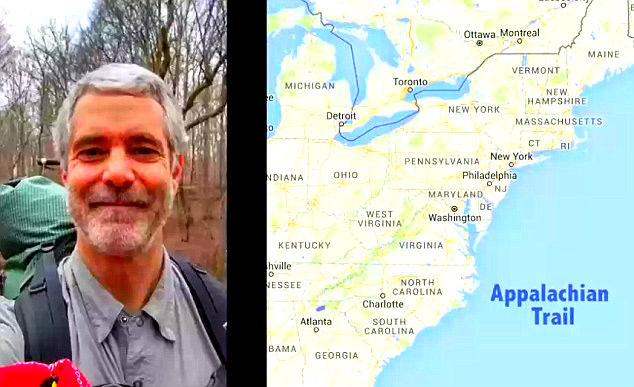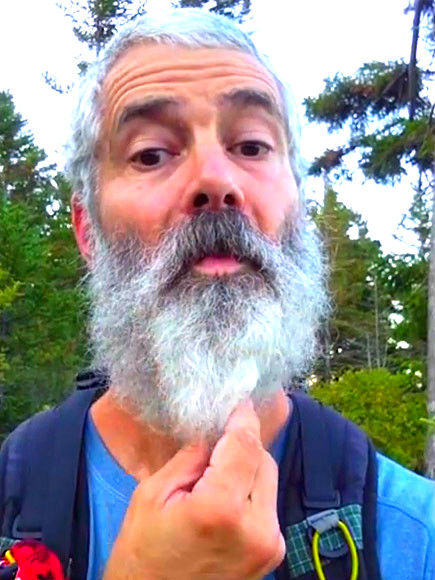 A 61-year-old man, known as John (or by his trail name 3D) throughout his daily blog entries, hiked along the Appalachian Trail, from Georgia to Maine, following the death of his father.
"I think I must have been searching for something to replace the absence of possibly my best friend in the world," he writes in his blog.
Completing the 2,200-mile journey in the span of six months was undoubtedly an impressive feat for John, who aside from writing in his online journal grew facial hair to commemorate his adventures.
During his travels, John ditched his razor and let his once clean-shaven face sport a beard, while documenting the process in an epic time-lapse video.
Upon receiving John's selfies, the hiker's son created a video depicting his dad's growing beard – placed next to the route John had taken, which John calls "bizarre and cool."
"I'm absolutely glad I thru-hiked, I've got a mess of fantastic memories, and I'm really glad to be back home," he concludes in his final journal entry.
What's your story?
Source: people.com