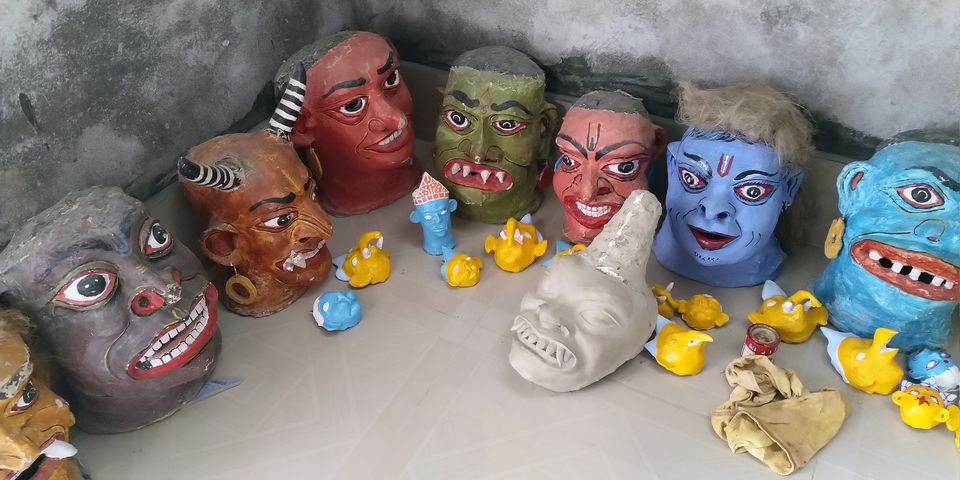 Majuli is world's largest river island located in Brahmaputra River. It is situated in the state of Assam in India. And the best time to visit Majuli is when the Raas Festival is around in winters.

The ferry timings are 8:30 AM to 9:45 AM. 10:30 AM to 11:15 AM. 2:00 PM to 3:15 PM. 3:00 PM to 4:15 PM. 4:00 PM to 5:15 PM. The first ferry from Majuli leaves at 7:30 AM and the last one leaves Majuli at 3:15 PM.
We hired an INNOVA car from Guwahati and back, hence my costs are high. One can easily go by Volvo bus and the costs will be much cheaper. Locals are helpful.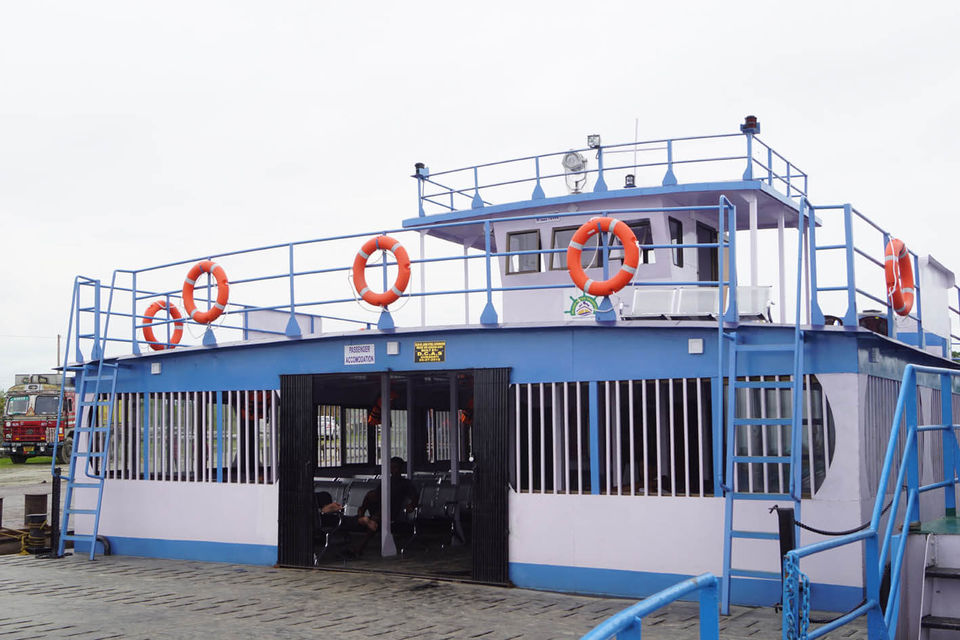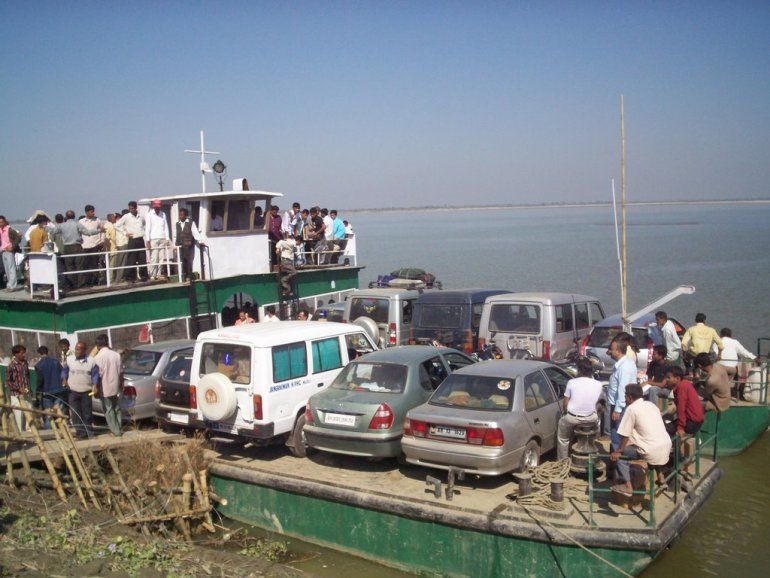 We started our journey from Guwahati at 6 am as we had to reach Nimati Ghat (the place where we catch ferry-Boat) in Jorhat District before 4 PM as we had to catch the ferry to reach Kamalabari Ghat (destination to reach). We reached Nimati Ghat at 1 PM and then booked our tickets for the ferry which was about to leave at 2 PM. In the mean time, our driver had some snacks.
Early in the morning we went for a morning walk through the beautiful village behind the location of the Eco Camp. Where some beautiful souls followed us throughout the walk like a guide. :P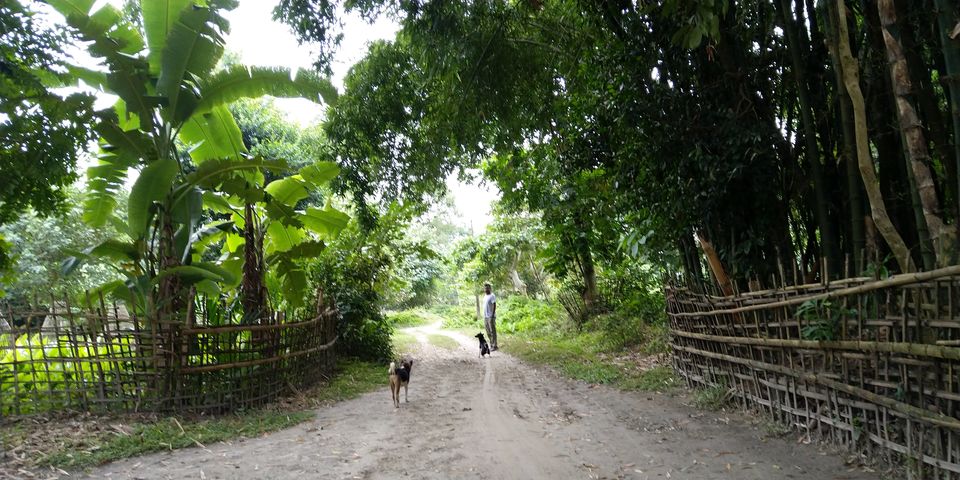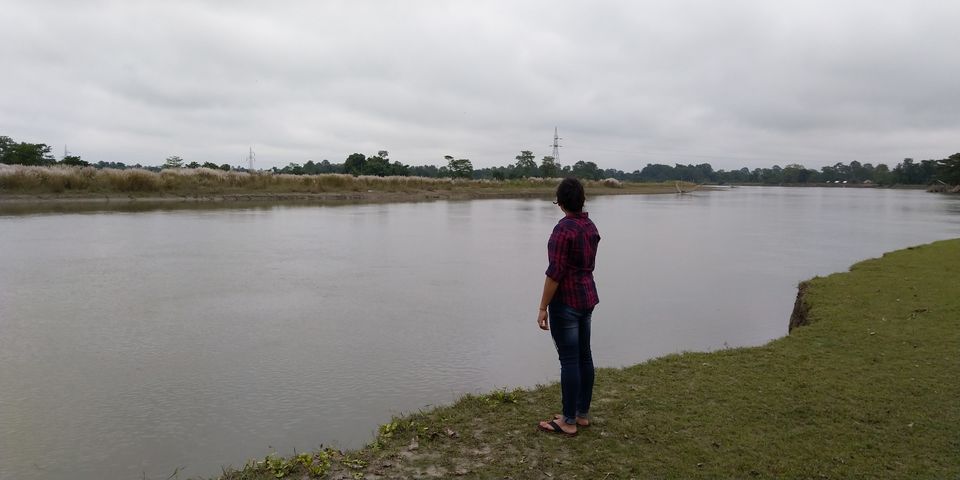 Finally, we started our journey by standing at the very front of the vehicles (at the edge, as there are no space left at all, please do not try it) like the pic below:
Later we shifted to the upstairs with this beautiful view: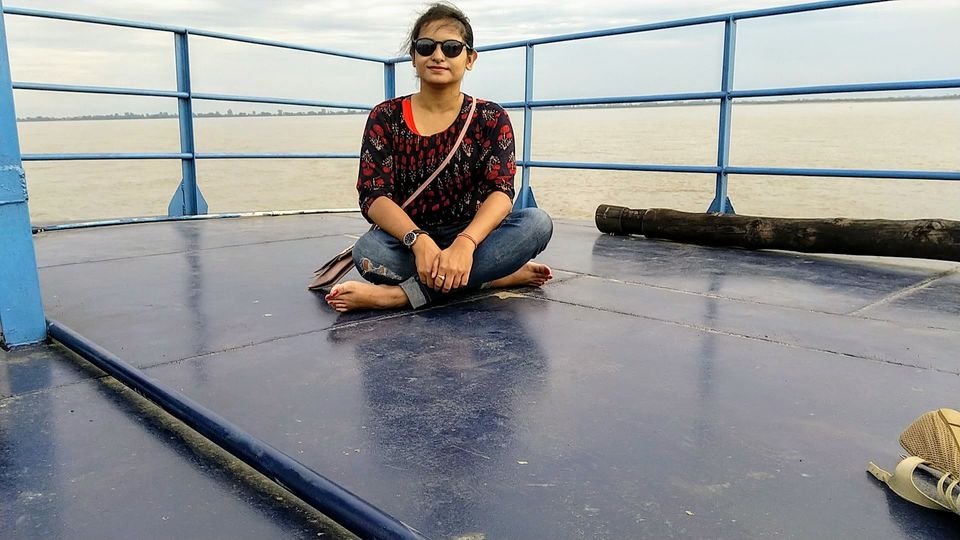 It took almost 1 & half hours to reach Kamalabari where we also witnessed River Dolphins. from there we moved to our cottage at the Eco Camp- ME:PO Okum (Meaning Happy Home), owned by Mr. Haren Narah at Chitadurchuk (took half an hour).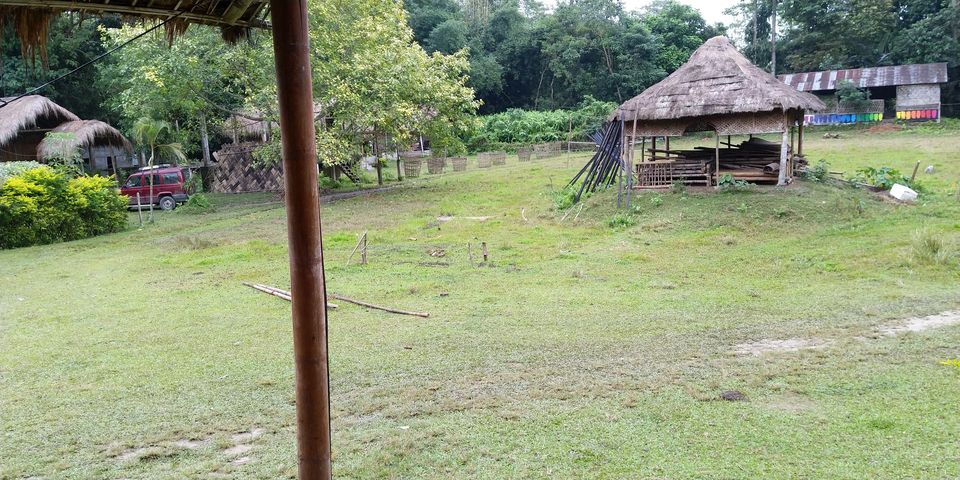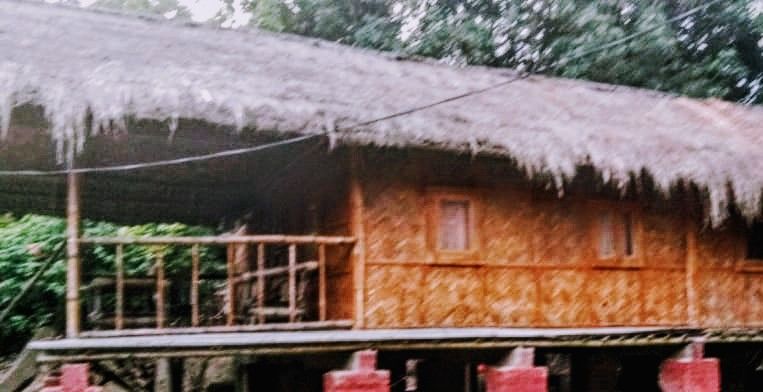 It was getting dark and we waited for the next day for exploring the places of Majuli. The place have some insects because of where it is, do use mosquito nets ;)
We headed back to our cottage afterwards. And had our breakfast. You can have anything local or if you have any other requirements, do let them know in advance so that they can prepare.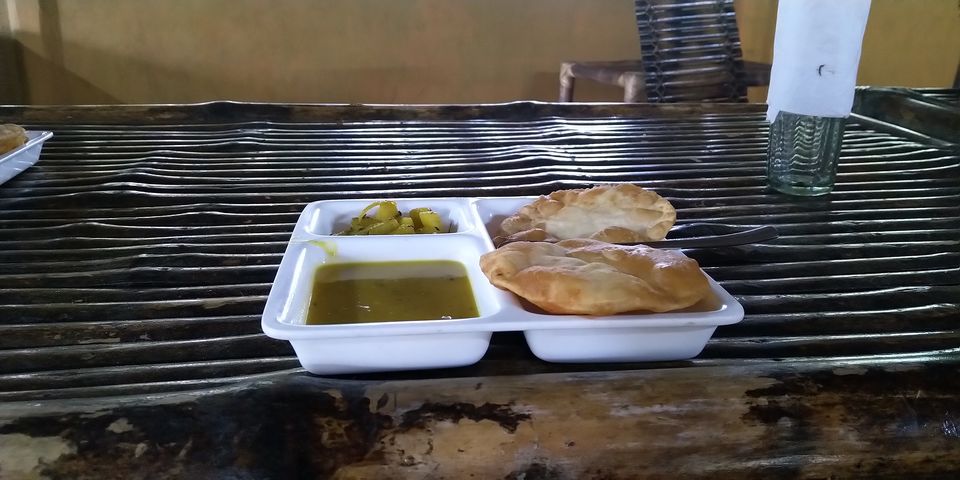 We then started our journey to explore the places (mainly Satras - main attraction).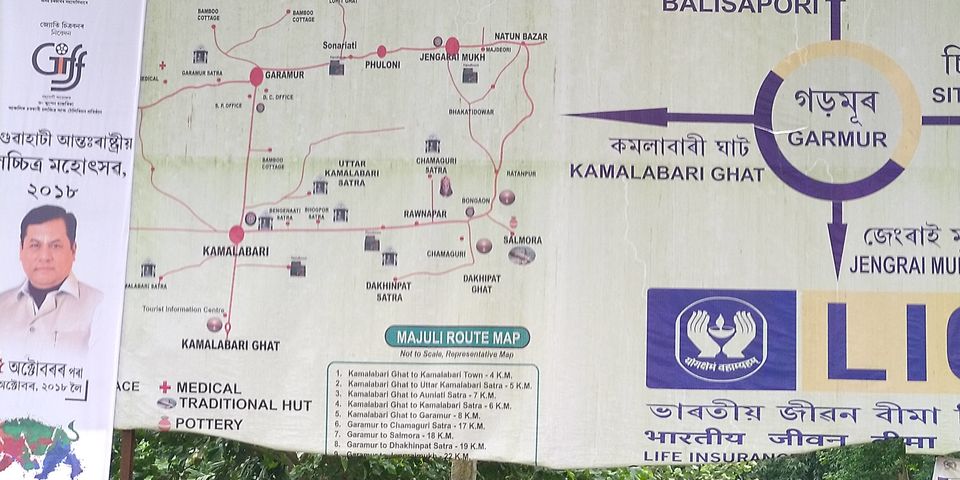 Always wear slippers while visiting Satras as you have to keep opening it now and then, also women are not allowed after sunset inside. Our fisrt location was Auniati Satra, there after leaving our shoes outside the gate, we went inside to the main Satra,which was not so near.
When we reached, they were cleaning the place. The area is beautiful, clean and has large trees. There was a museum on the other side and it wasn't open even the time already passed. Anyway, we headed to the next location Dakhin Paat Satra. Where they did not allow me inside the main area because I was wearing Jeans and not Mekhela Chador (Assam traditional Dress). So I came out and clicked pictures outside.
Next we went to the Garmur Satra, it was a simple one but with a peaceful surrounding. It has large trees as well with a large area to walk around.
Next we went to the Chamaguri Satra. It was a bit difficult to find the location but we had a nice experience. The head of the Satra passed away the day before, but to my surprise, the people of the Satra were so polite and humble, they showed us the place where masks are made and how they perform with those. It was very beautiful.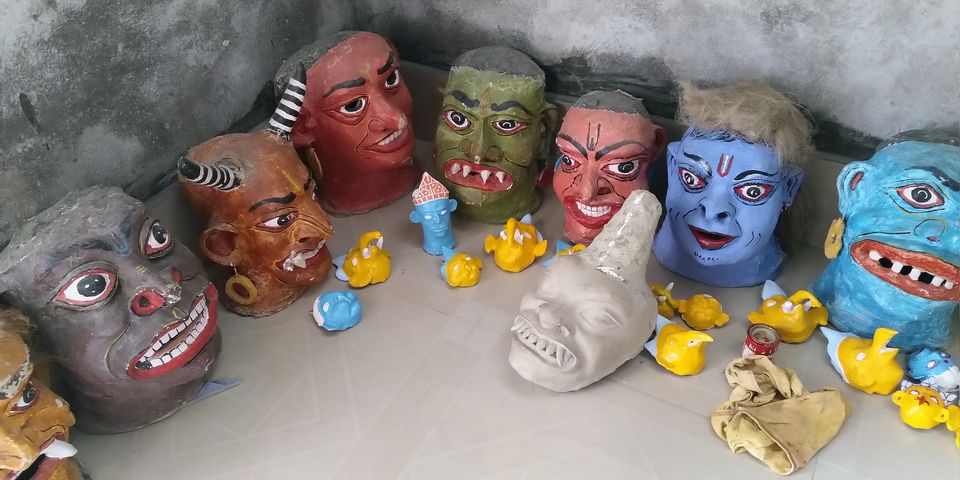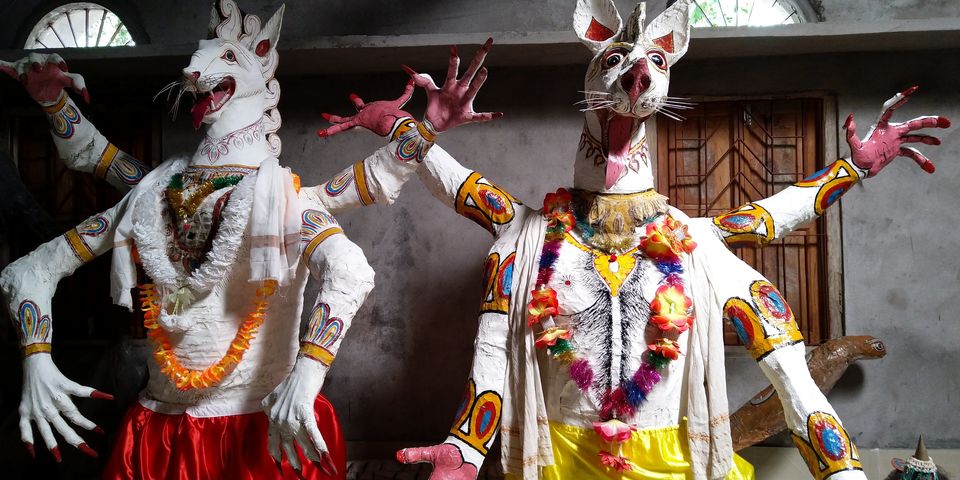 Our last destination was Kamalabari Satra which was pretty famous .
We left and headed to our cottage afterwards but there was much time left so we decided to head back on that day itself. We quickly packed our items and left for the ferry. Finally found one as the it was getting dark. The journey was awesome and could see the beautiful sunset and reflections of it in the water.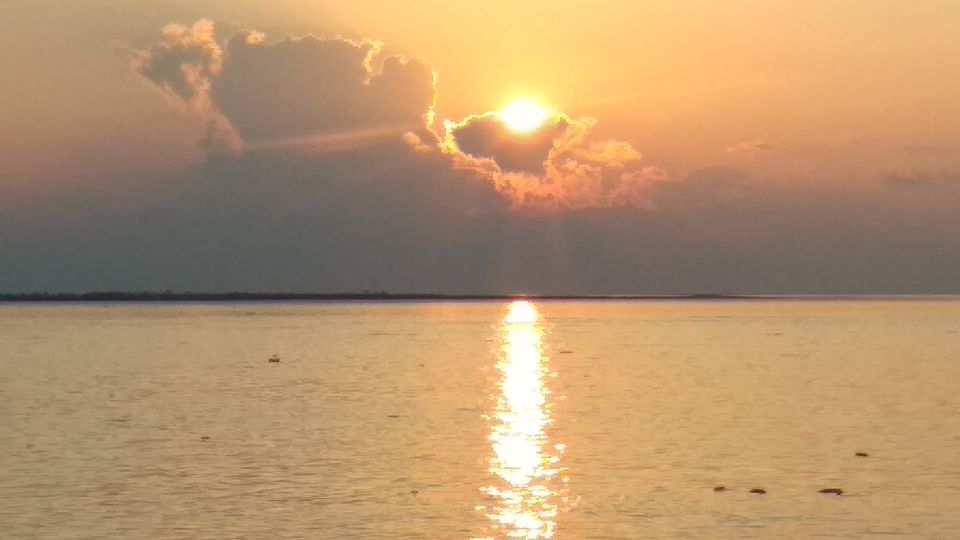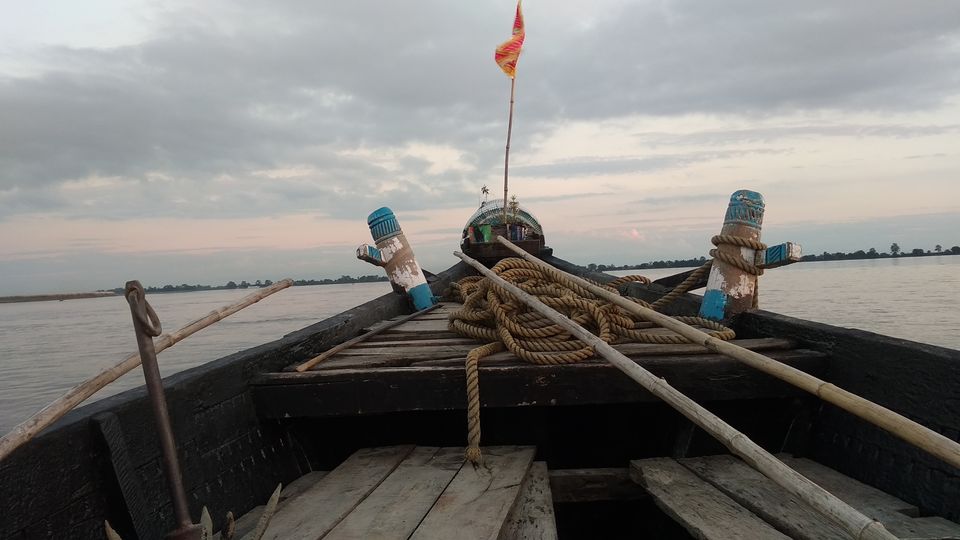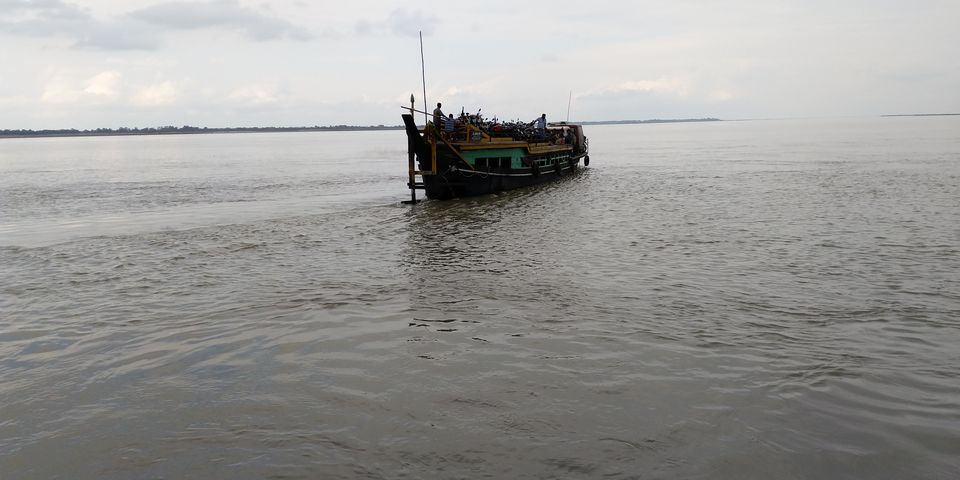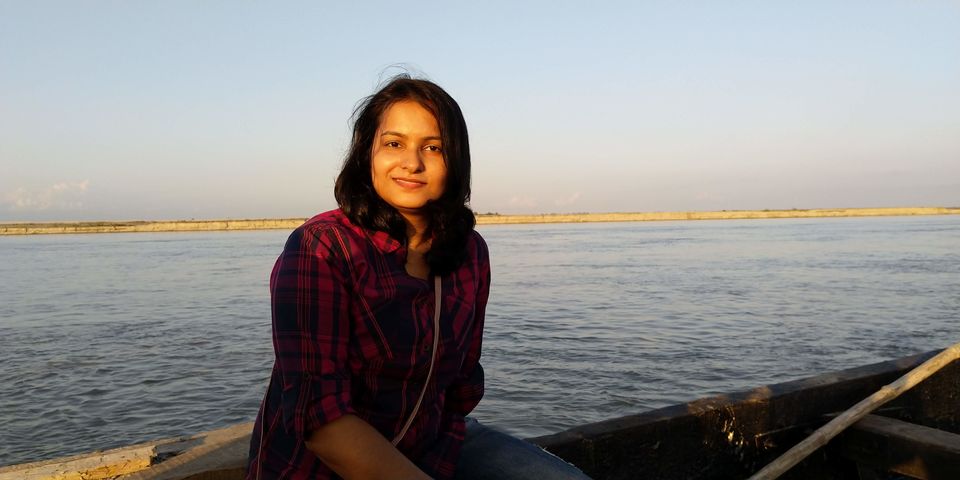 Well there was a library in the same campus where the Eco Camp was. It was the initiative of MAATI Community (Rishi R Sarma and his wife). It is a community library on the part of a land donated by the owner of the Eco Camp. Beautiful initiative and village children were benefited by it.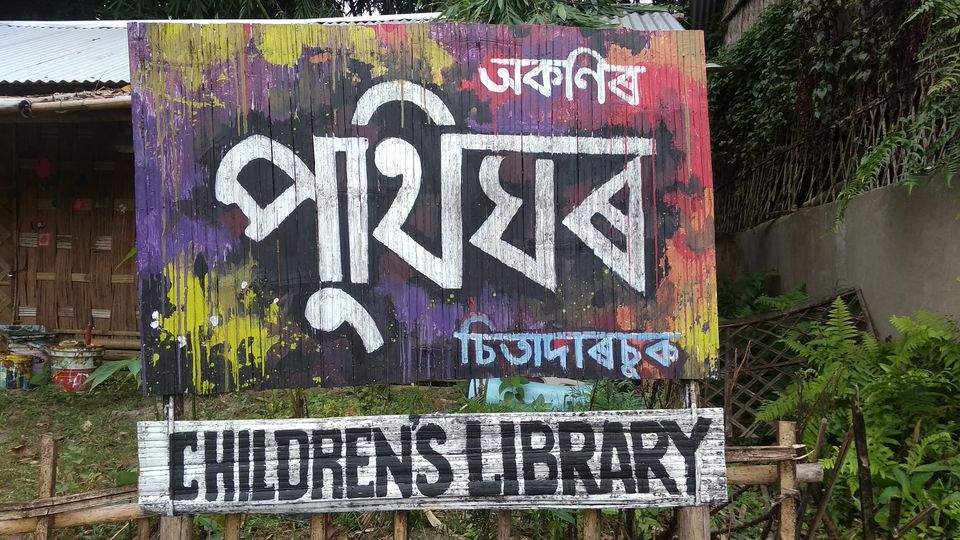 I have not mentioned any directions in my article as I have shared the map. Hope you like my blog. Thanks