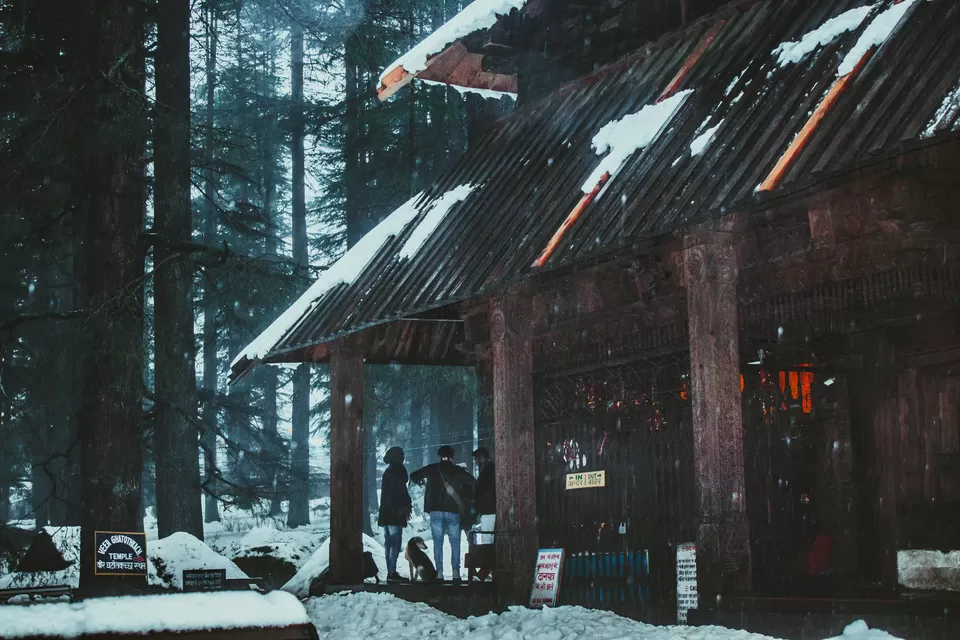 Well, there's probably none who hasn't heard the name of Manali, one of the most loved hill stations of India!
For those who haven't been to Manali yet, you are missing out on something. You have to visit Manali at least once in a lifetime.
Manali is a gorgeous small town in the northern part of Himachal Pradesh nested in the Pir Panjal range of the mighty Himalayas but drives large number of tourists from all across the nation, even foreigners, mainly from Israel and Germany.
Manali is the gateway to Ladakh, Leh, Spiti Valley and other hidden treasures of the Himalayas. Hence throughout the year there is a constant rush of tourists and tourism industry is the main occupation of the local population.
Manali is a beautiful hill station surrounded by high peaks and a beautiful valley. It is well loved by couples, by kids as well as adventurers who go there for paragliding, mountain biking, rafting and skiing. There is something for everybody.
Have you ever witnessed the time when the world stops around you to a standstill, the people walking around you without any hurry or urgency of the moment, and you yourself feel pretty much useless because there is nothing much to do? Have you ever seen how your colored photographs automatically turn black and white? It's not any camera glitch but praise Mother Nature for her exuberant beauty that makes the photos so. If you are ready for all these feelings, then Manali welcomes you in January end or better in February.
But in February, where is the rush of tourists? Particularly in this moth snowfall is intense, with snow up to 4ft to 5ft in certain places and the roads going out of Manali into the interior of Himachal or Jammu and Kashmir is pretty much blocked due to heavy snowfall. So Manali and the adjoining Old Manali, these two are the final destination if heading north. The Himachal Government does a good job in time to time clearing of the snow covered roads in Manali and its surroundings. Else life would have been come to a complete standstill.
Best Time to visit Manali for snow
The best time to visit Manali is in Jan when the entire place is covered in snow. You may also get to experience a snowfall and this is worth an experience. Though January is not the best time if you want to go for adventures, this usually happens post June.
The main purpose to go in Jan is to enjoy the snow and participate in the snow activities which do not happen otherwise. If you go in June or September, you will have to go to Rohtang Pass. The pass will remain closed in Jan but you will be able to experience snow fall at Manali itself, right outside your hotel! Manali is a magnet, and everyone who goes falls in love with the simplicity and the beauty of the place. One of the most organized hill stations which have activities for every age group. You got to experience snowfall once in a lifetime and Manali is the place to be.
Places to enjoy snowfall in Manali
When asked which the local places to explore are, Jogini Falls seemed the answer in every mouth and Solang Valley. Solang Valley is more of a commercial place. The valley turns to a skiing ground in winter. It's in February when the winter skiing festival is held in Solang grounds and people from various countries flock to this place for winter sport activities. There was paragliding, ski, hot air balloons and lots to give the thrill.
There is a hidden paradise across the Atal tunnel that leads to Rohtang. Now, while Rohtang is shut all through winter, there is a small newly discovered village right across the Atal tunnel, called Sissu. Sissu is one of the most loved, picturesque places to find snowfall almost all through the year. I even found over knee deep snow even towards March end.
Regardless of the season, Manali is one of the most loved destinations in India. It is also the hub for some of the most famous snow and monsoon treks. Manali will pleasantly surprise you in every season. So what are you waiting for? Plan a trip to Manali and head to the snowcapped paradise of North India ASAP!
If you're travelling to Manali, you must absolutely check out this gorgeous swiss cottage experience just 30 minutes from Manali.
If you liked the article, share the love <3 #Whereizmyboardingpass
Follow me on Instagram for some fun travel content. Be a part of the largest online community of travellers on Tripoto's Facebook page!