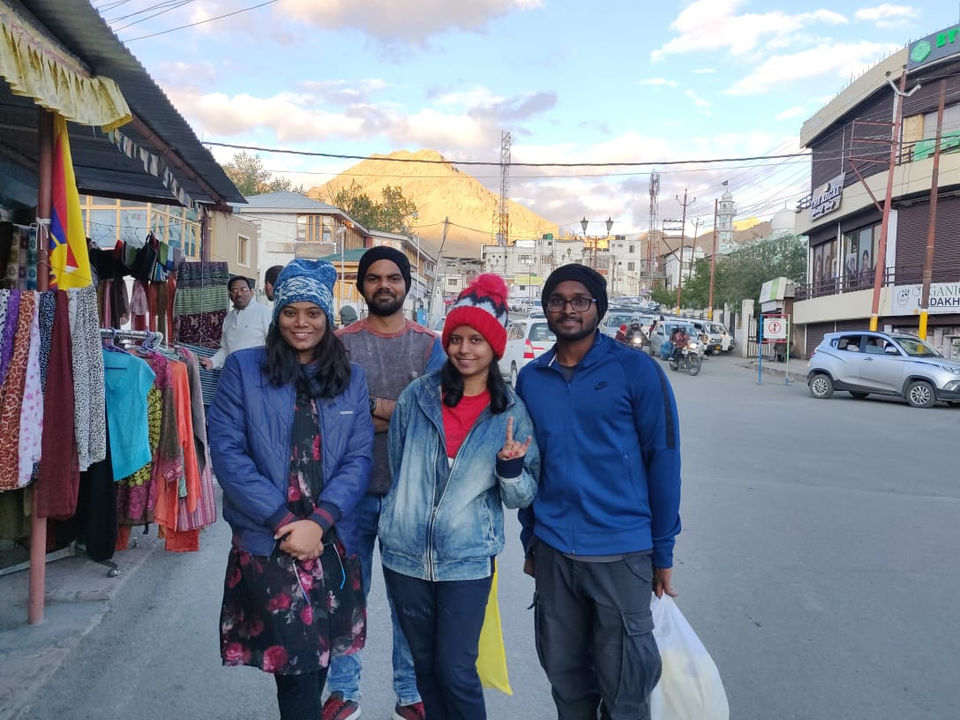 We had planned a 7 days trip to Ladakh in June 2019. Ladakh trip has been on my list since the Year 2017, but unfortunately, it never did happen before.
Most of the time, it used to get canceled either due to lack of planning or not having everyone turned up for the trip.
So, one of my adventurous friends and I made a deal to make the Ladakh trip possible in the Year 2019. We started the trip planning with two of us but eventually, after knowing about this trip, my friend's friends also turned up. So, here we were all set for our Ladakh trip.
We had planned a trip through OYO Total Holidays from June 21st, 2019 to June 27th, 2019. Finally the much-awaited day had arrived and I was super excited firstly, with the idea of fulfilling my bucket list trip and secondly, finally my wish to celebrate my birthday amidst the Himalayas are going to be true.
All four of us departed from four different places and we all met each other in Leh. Upon arrival, we saw our taxi driver waiting for us with my name on his paper board. We could not have been less excited.
Here is how the Leh airport looked like at 6:40 am in the morning.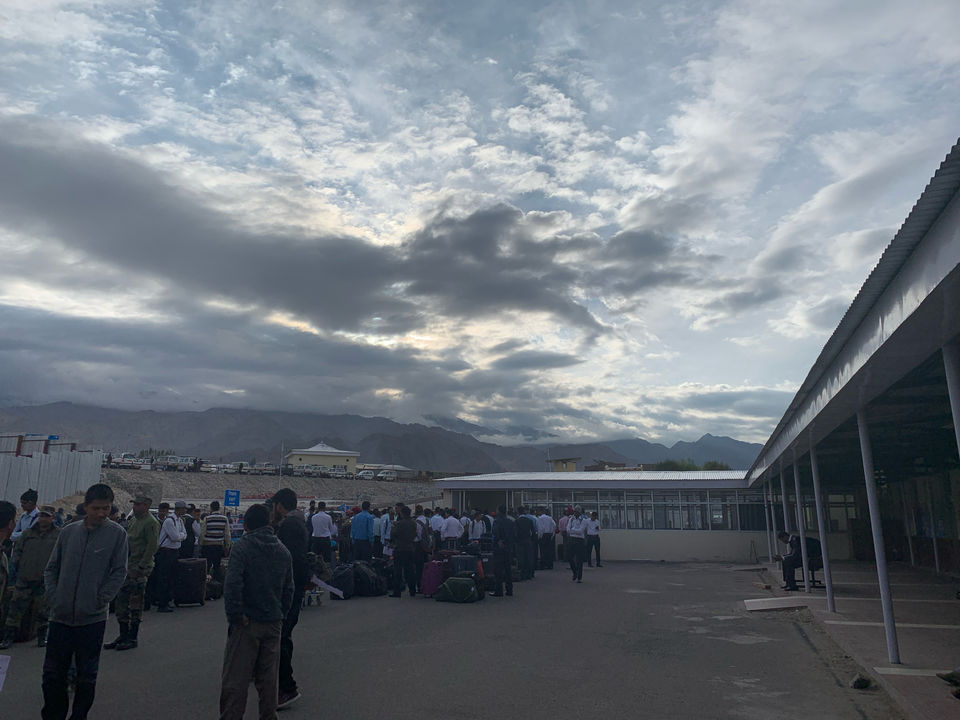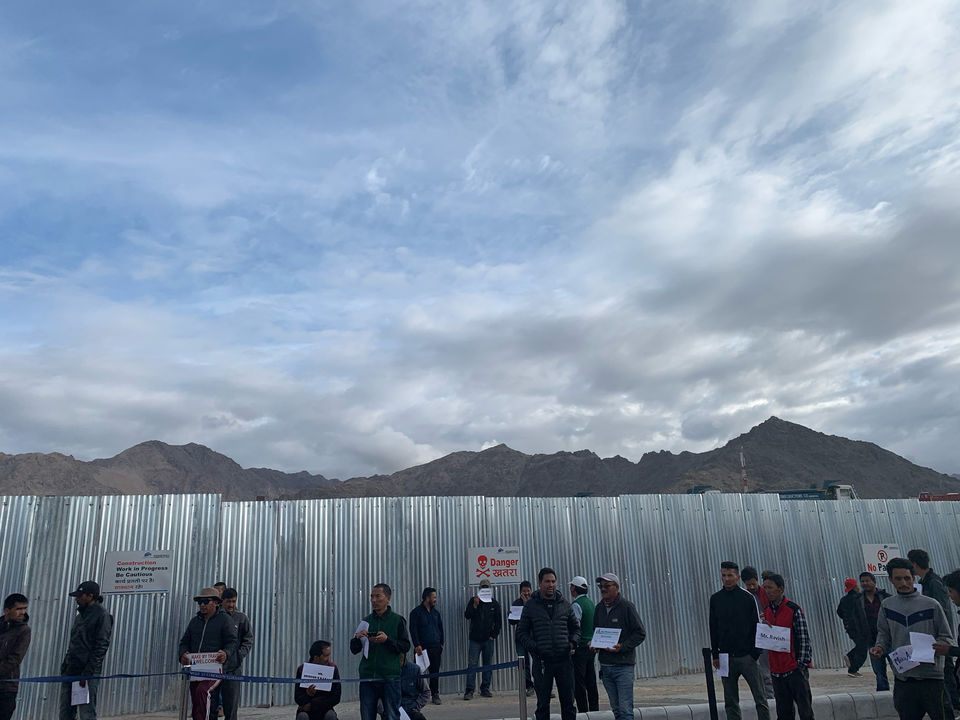 Photography is not allowed at Leh airport, and there would be strict instructions about it while landing. So, please avoid doing that.
We boarded our taxi and headed towards our hotel. We stayed at Hotel Palam Hills. It was beautiful and the service was great with friendly Hotel Staffs.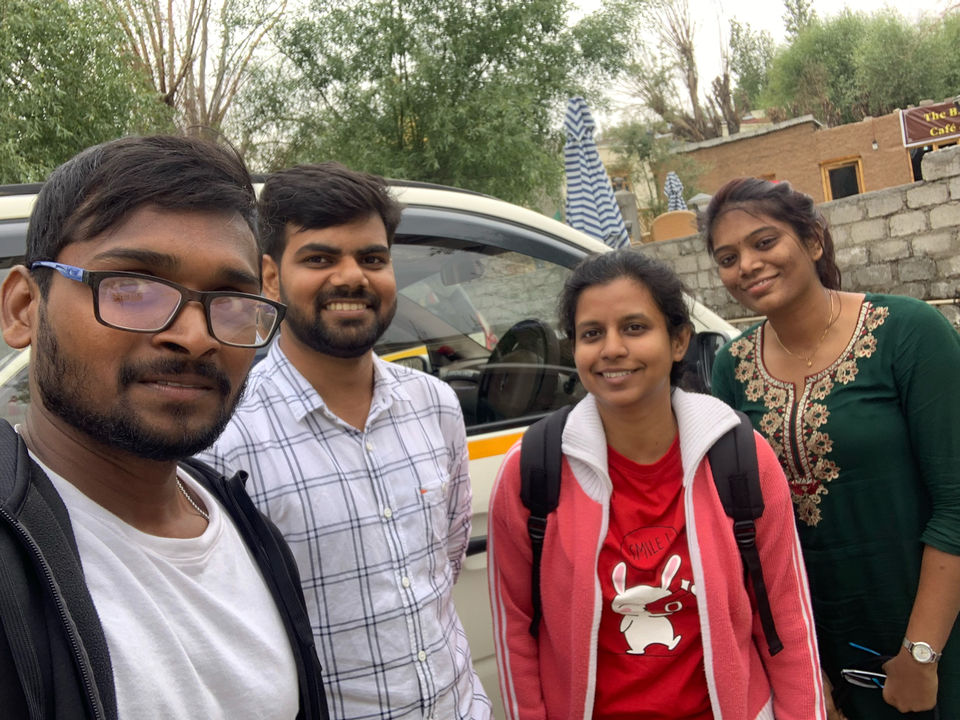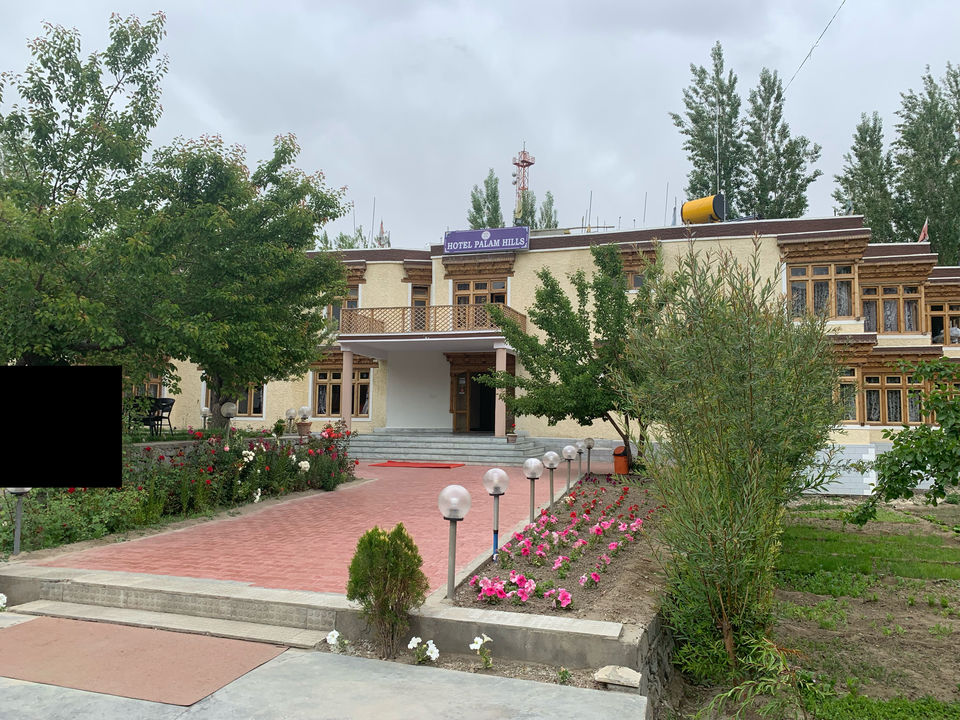 We have been told to rest for the first day and to get acclimitize. We went to our rooms and started getting ready for breakfast.
This is how our room looked like and the view from the rooms was amazing.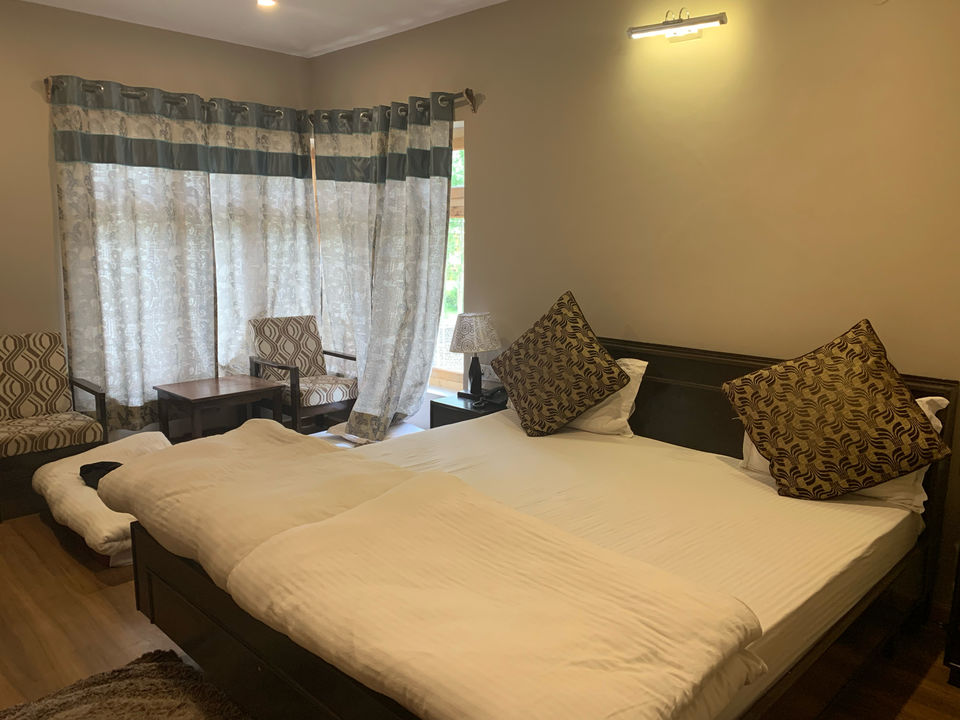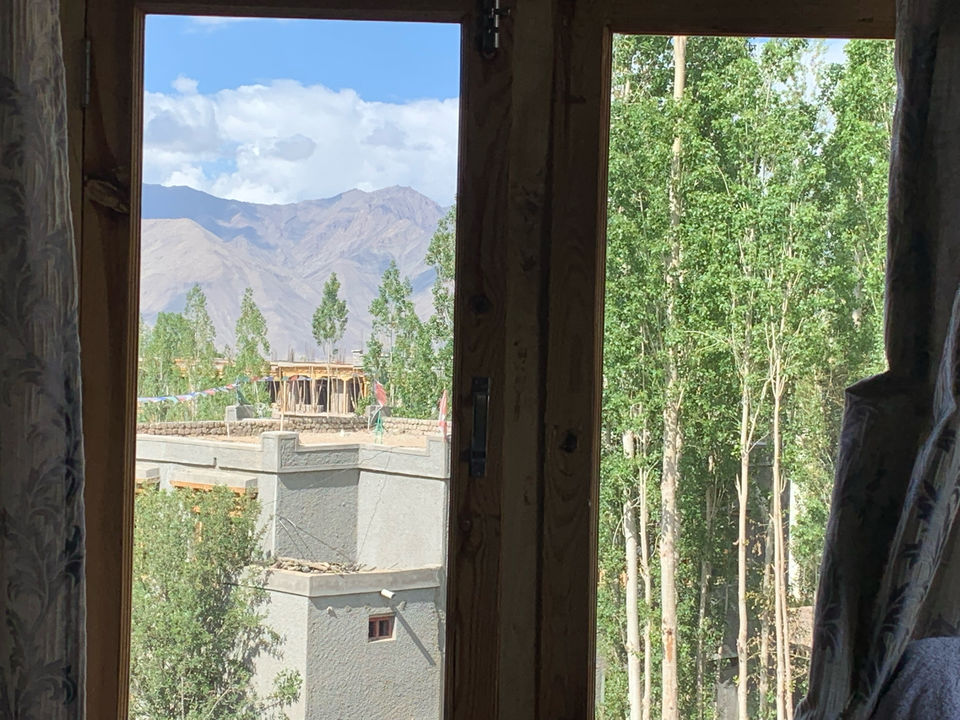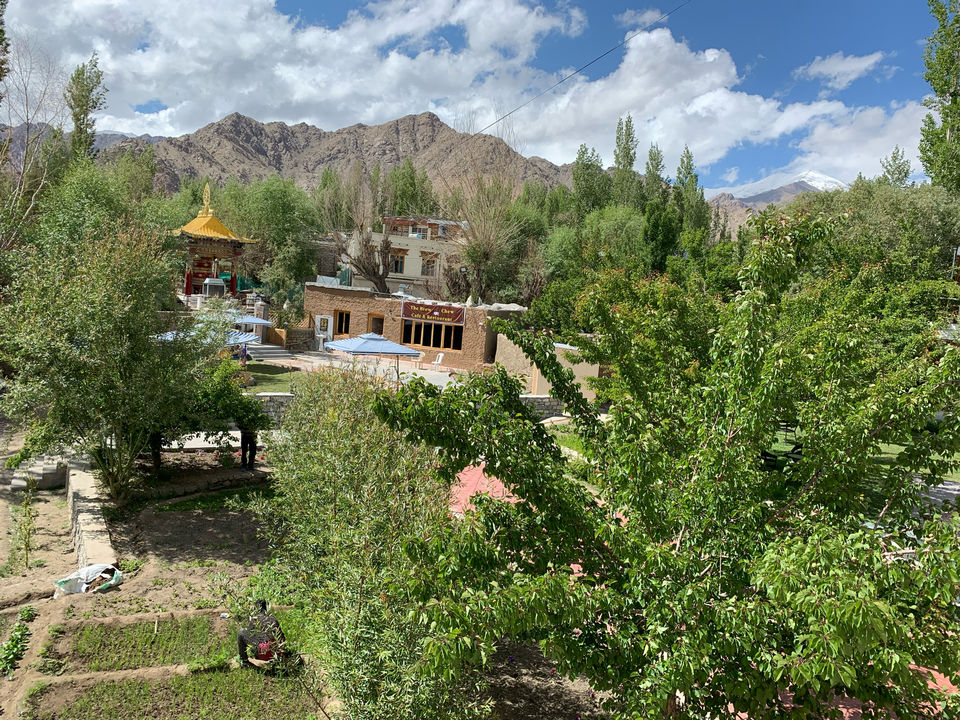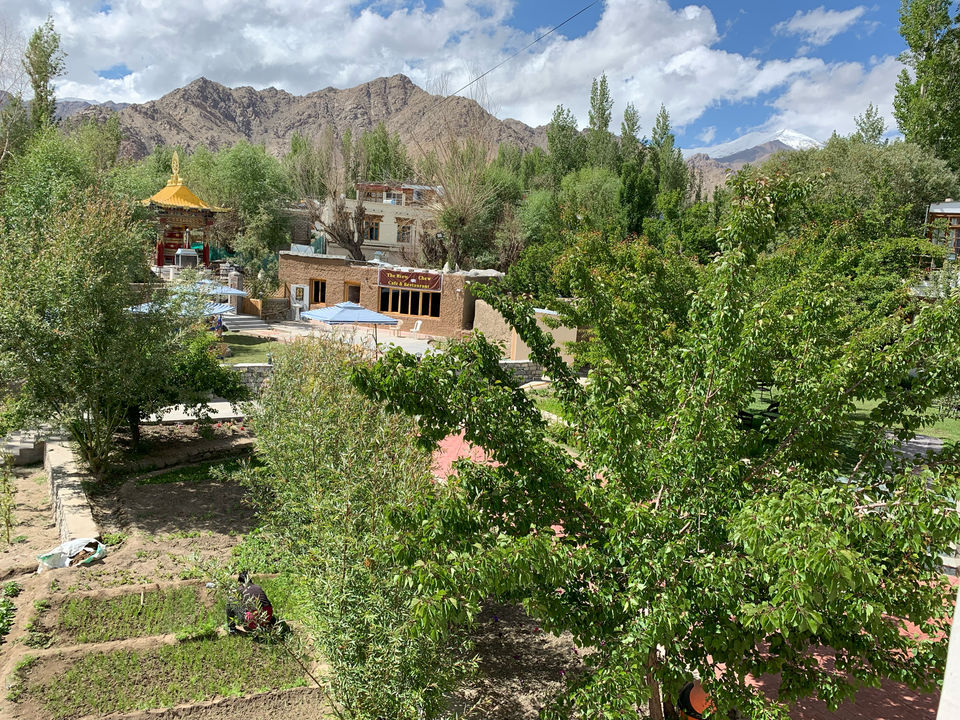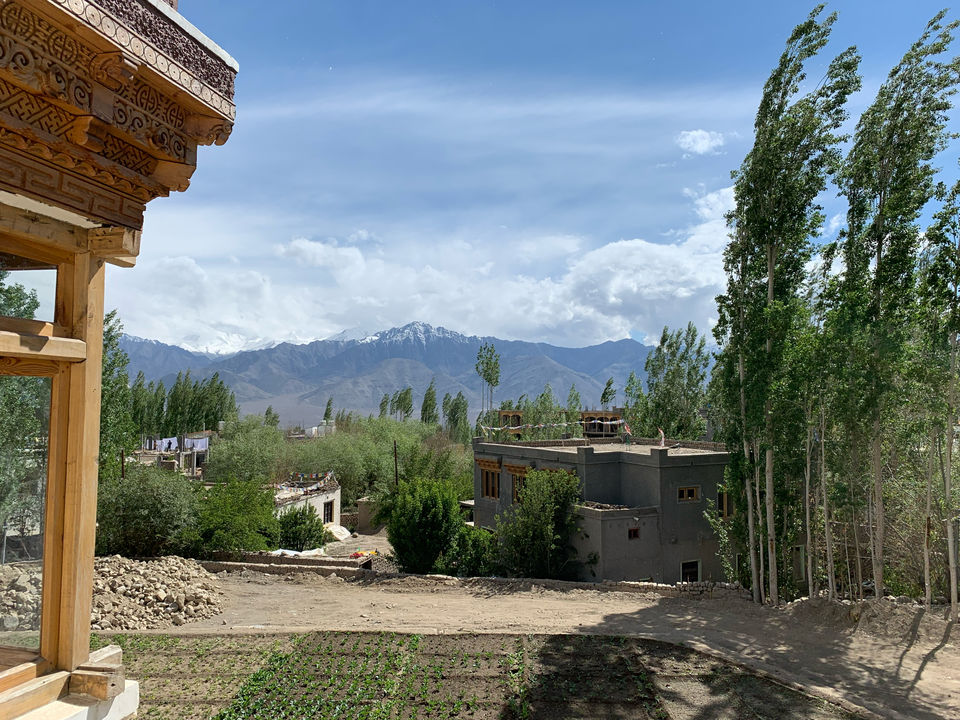 We all were starving and super excited to try the first meal in Ladakh. We got freshen up and decided to meet in the breakfast hall.
Here is how my food platter looked like-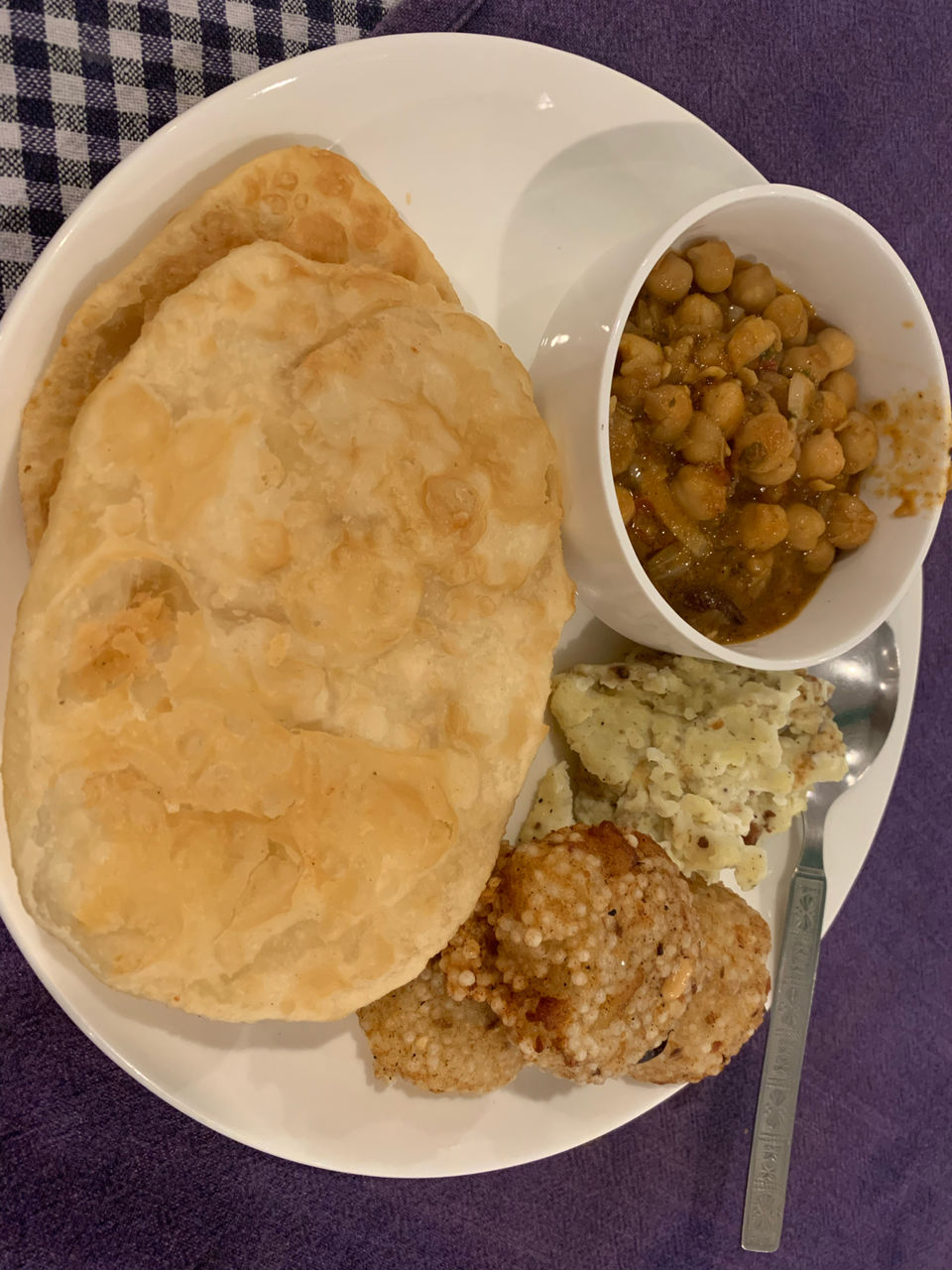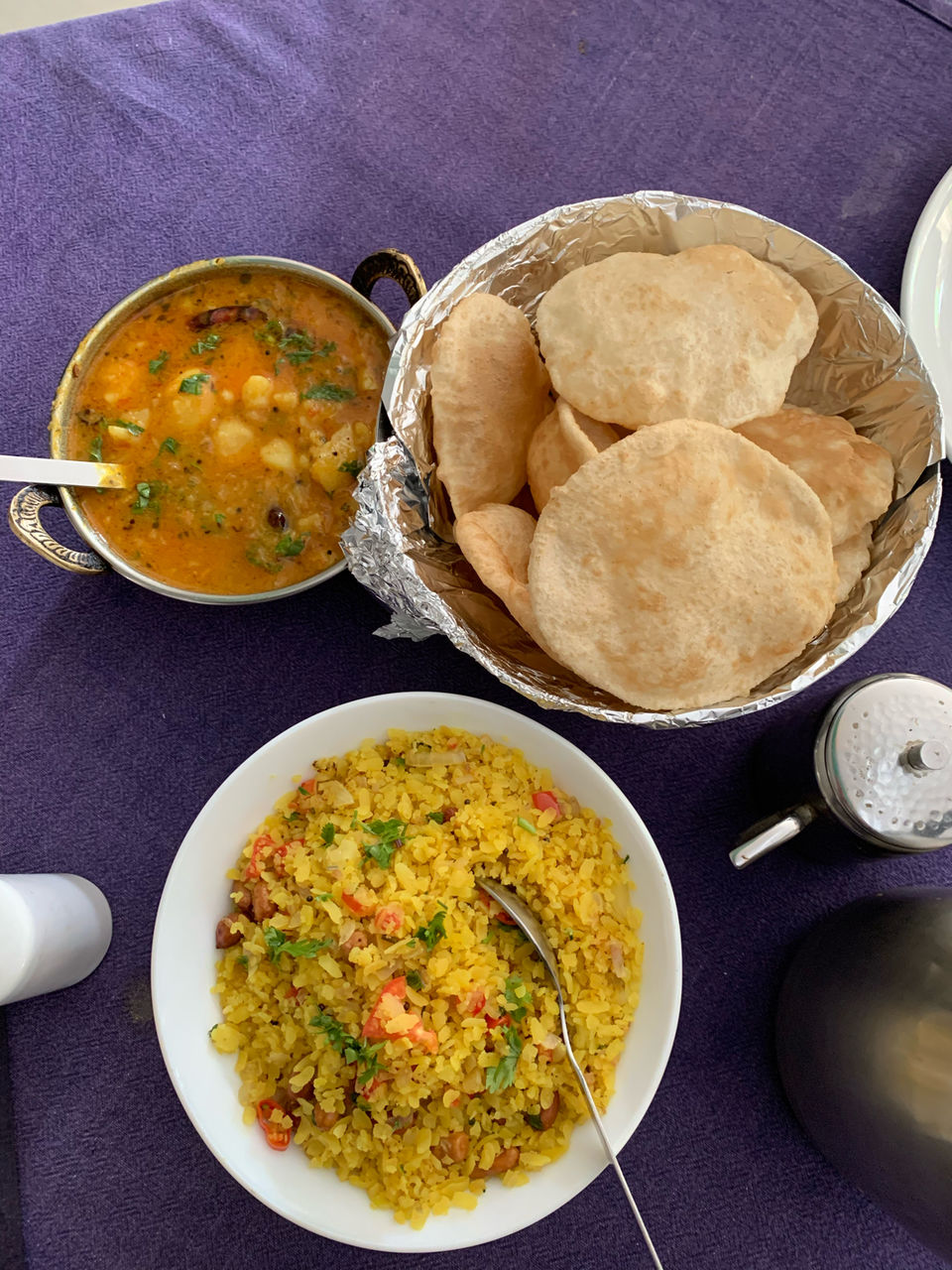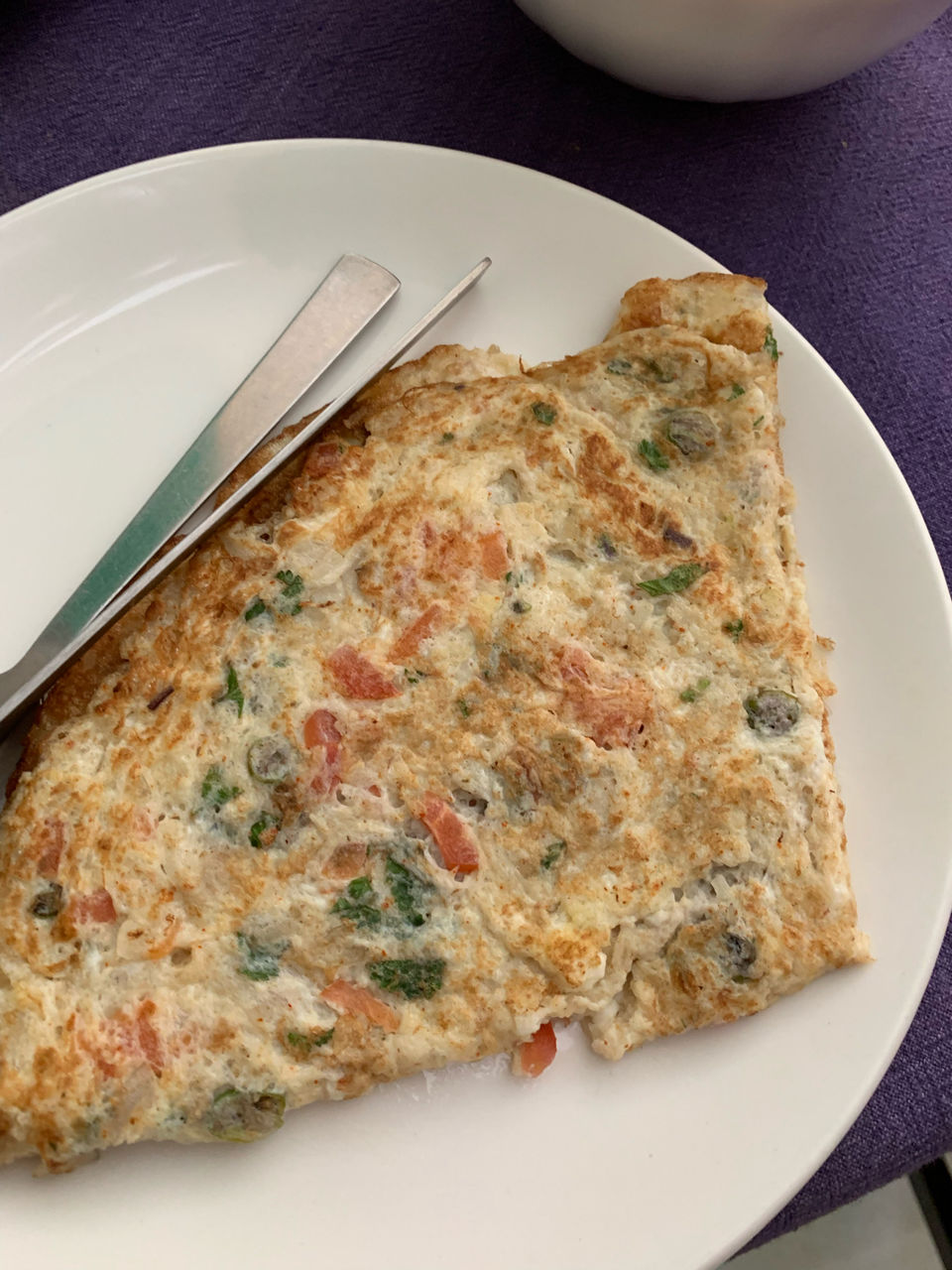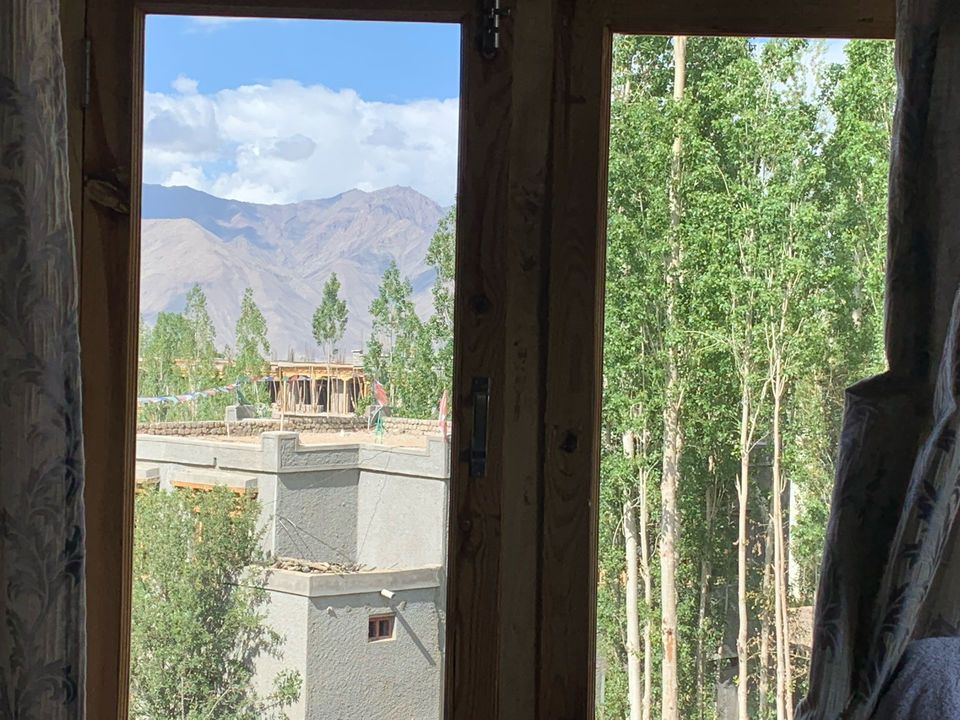 There were so many varieties to eat. I wanted to eat everything but I wouldn't have been able to finish it :p
Post breakfast, we roamed in the hotel campus and interacted with the hotel staffs.
Here are the few glimpses of it.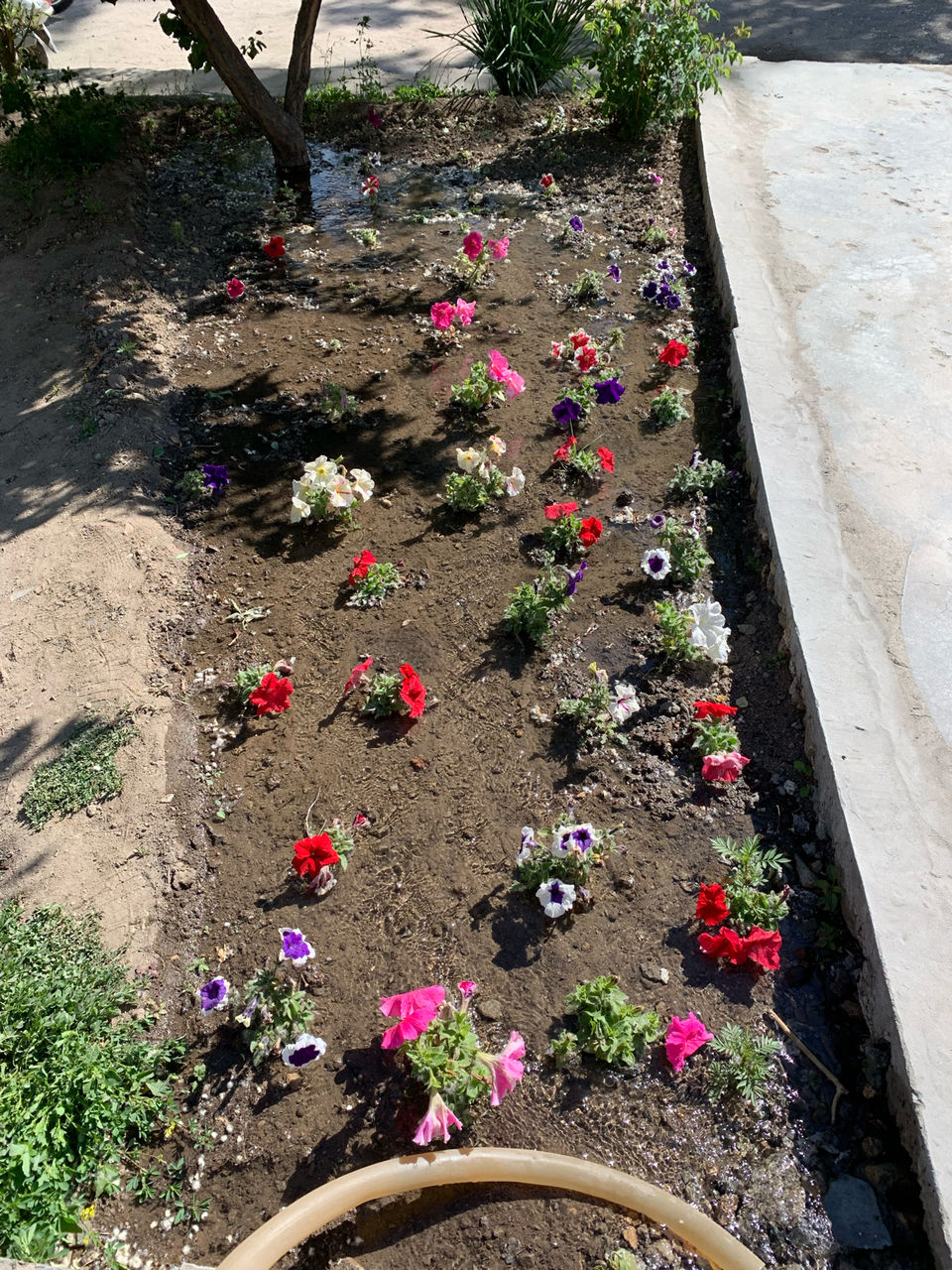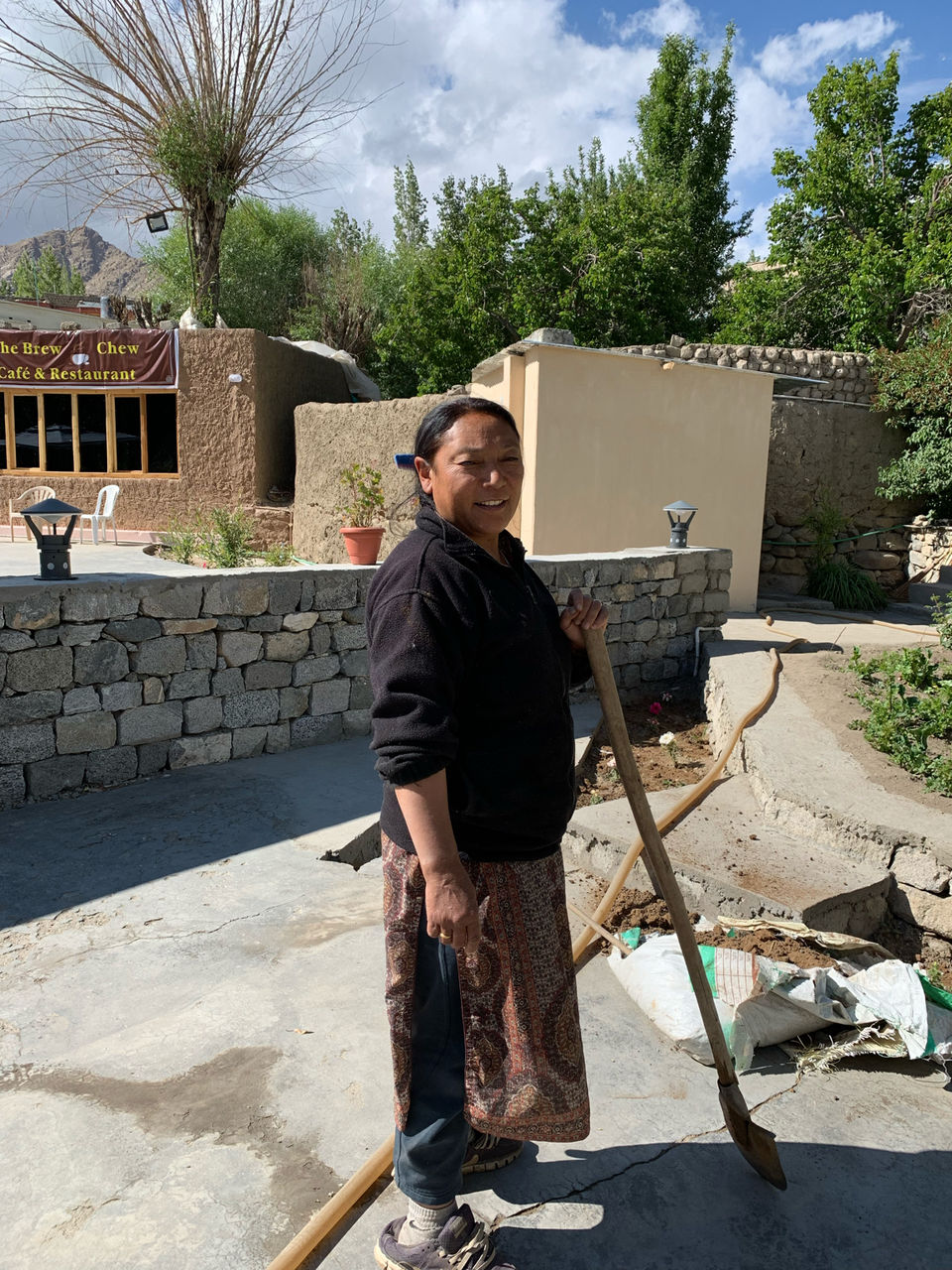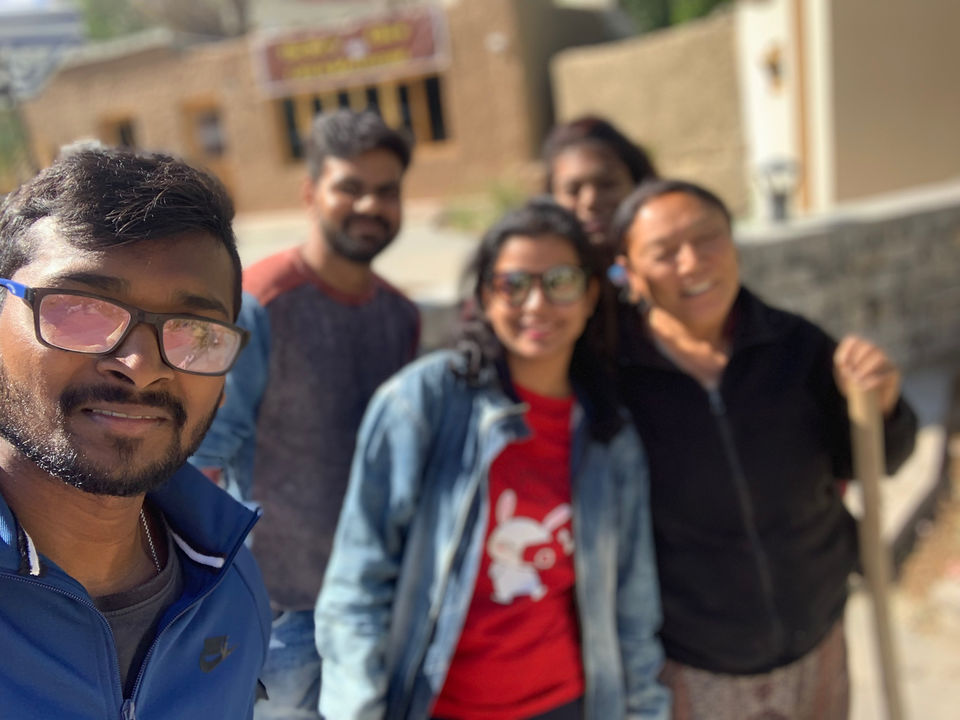 We went out to see the famous Leh street and clicked so many pics. The sunset looked beautiful. What a glorious greetings the sunset gives to mountains. The view was beyond mesmerizing.
We strolled down the street, did shopping, tried the momos over there. We were really full but we did not want to miss a day without trying momos in Leh street.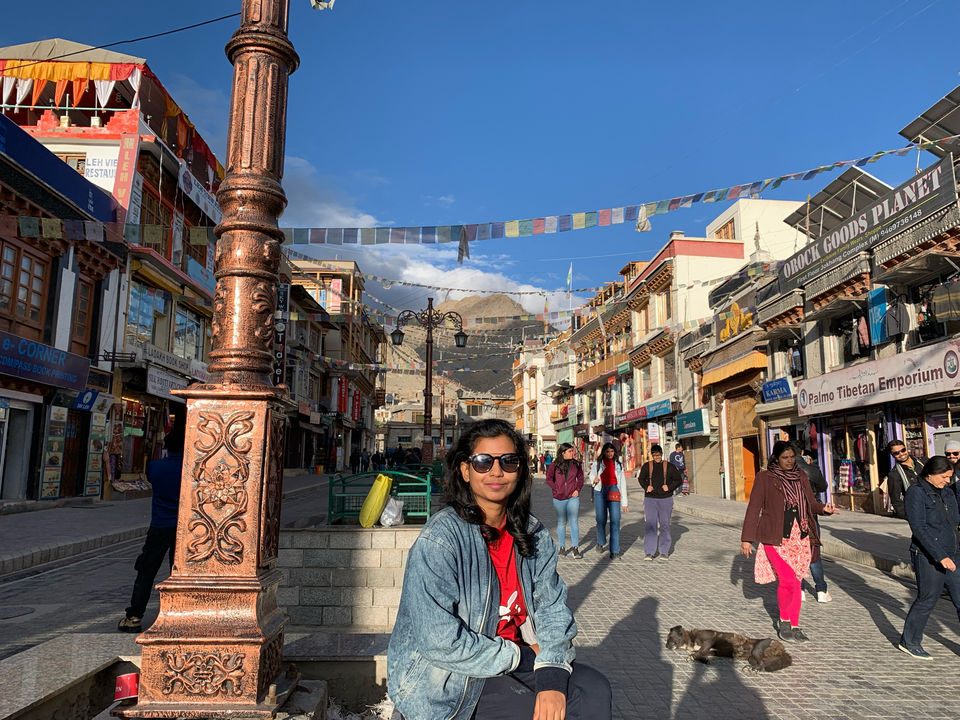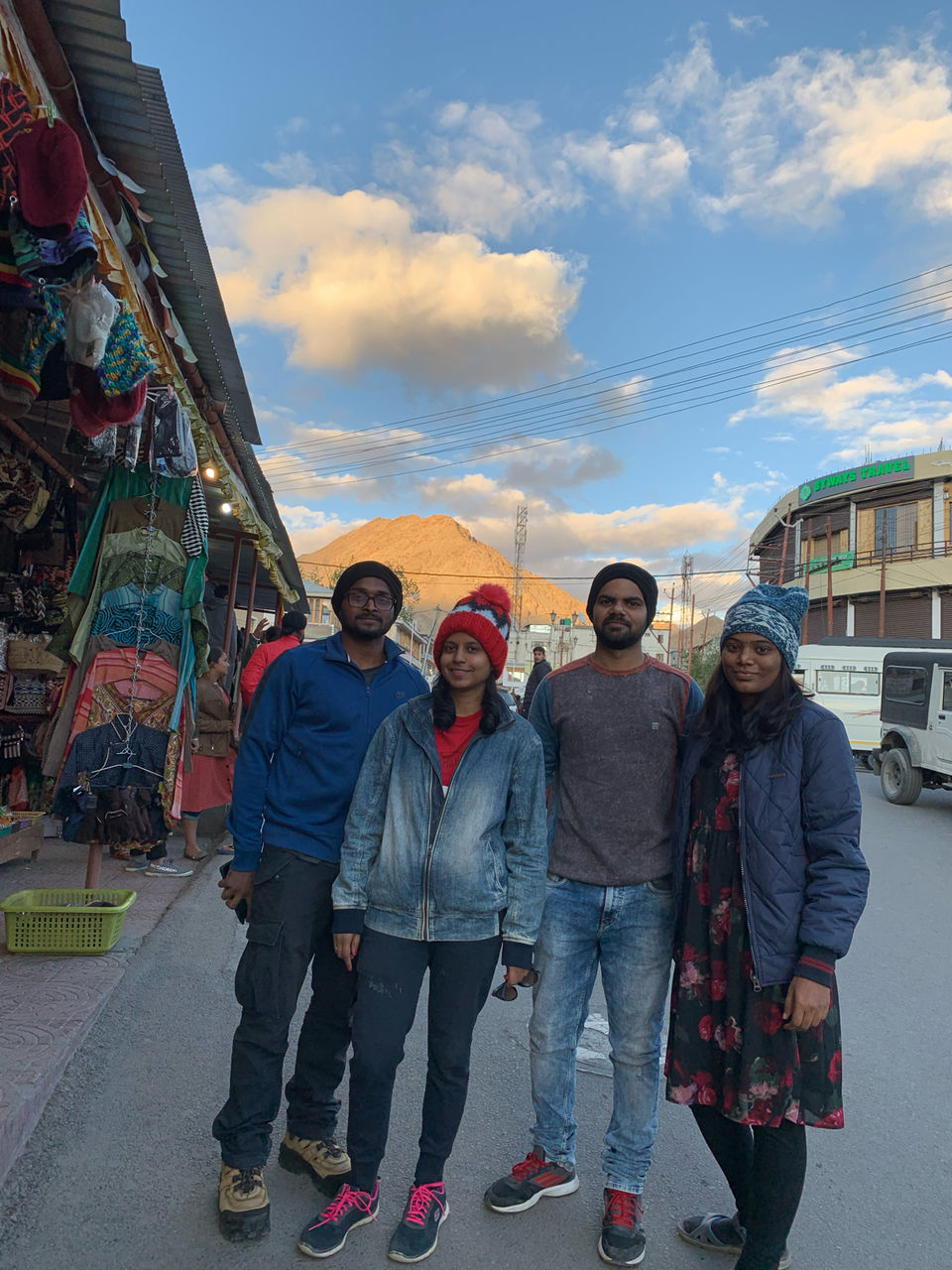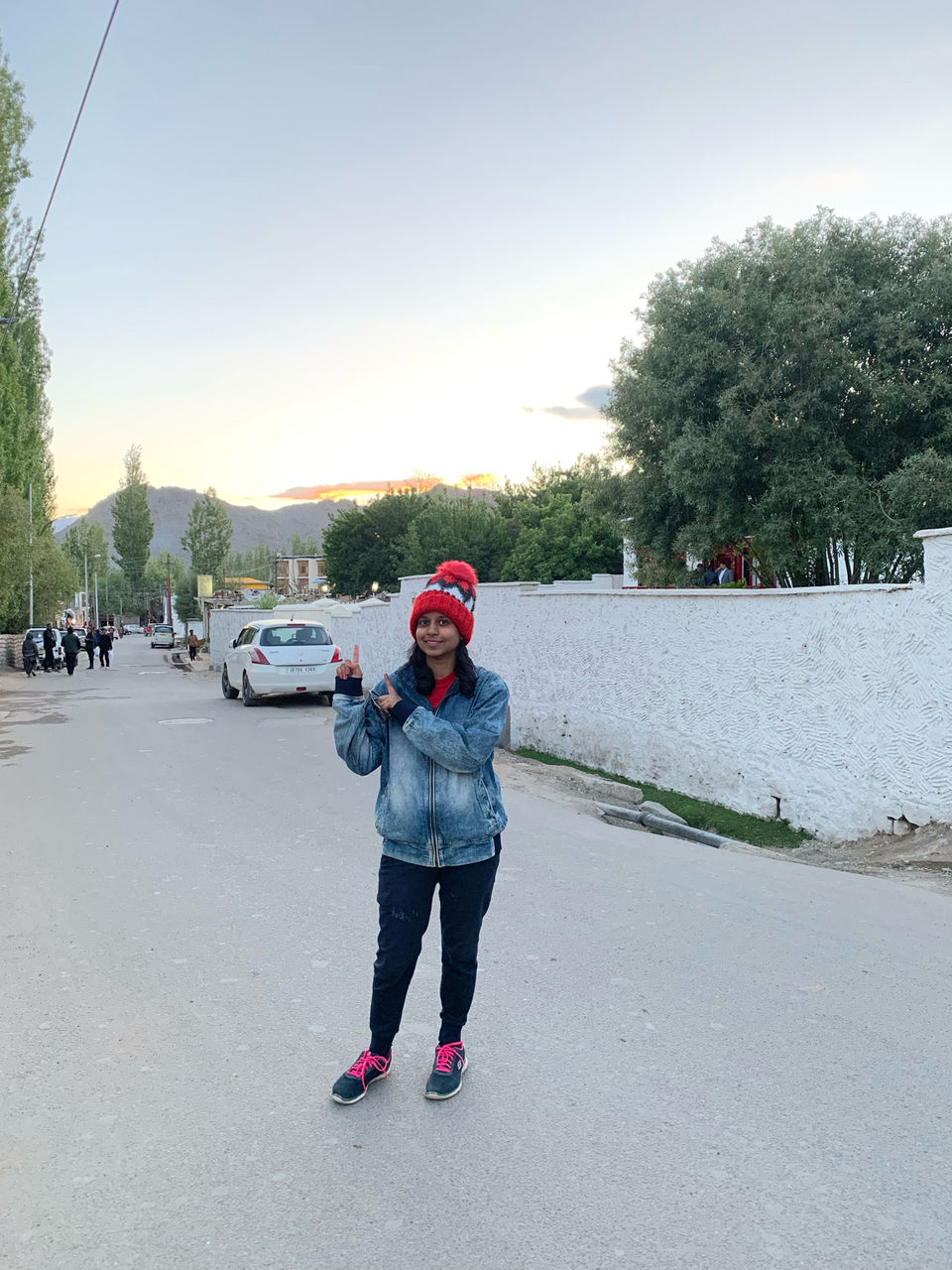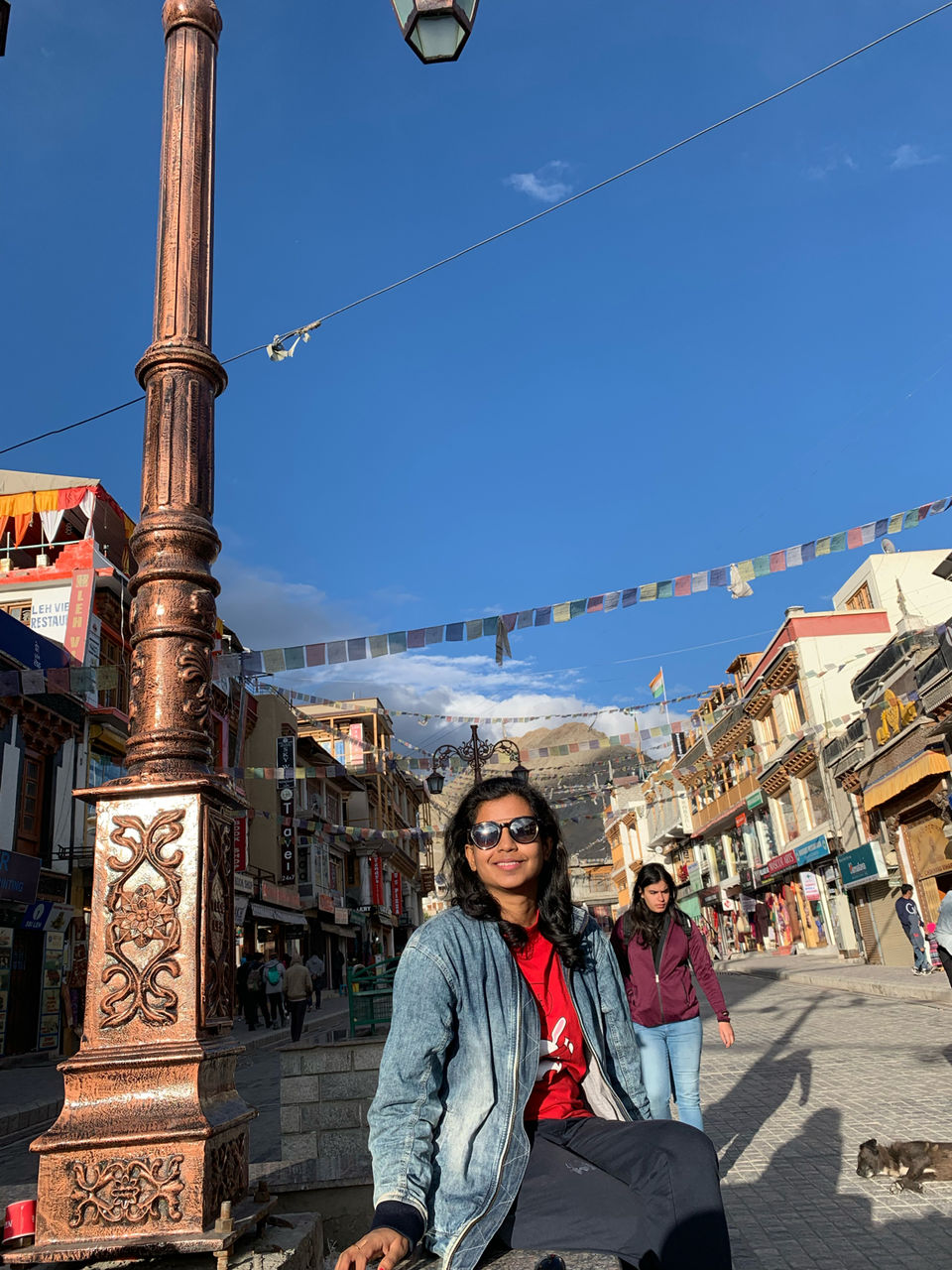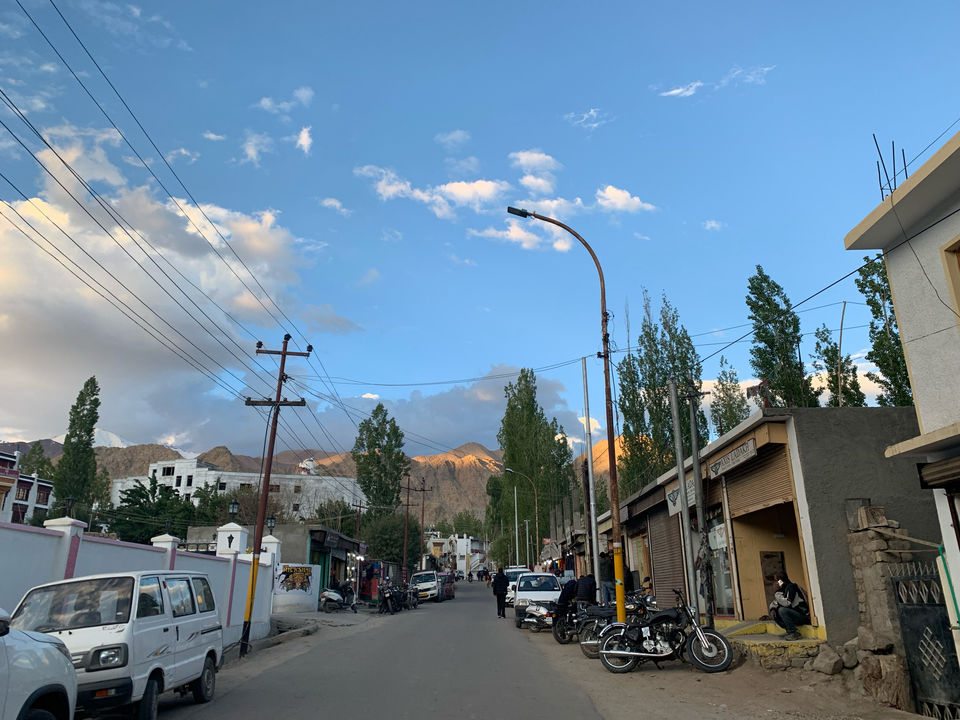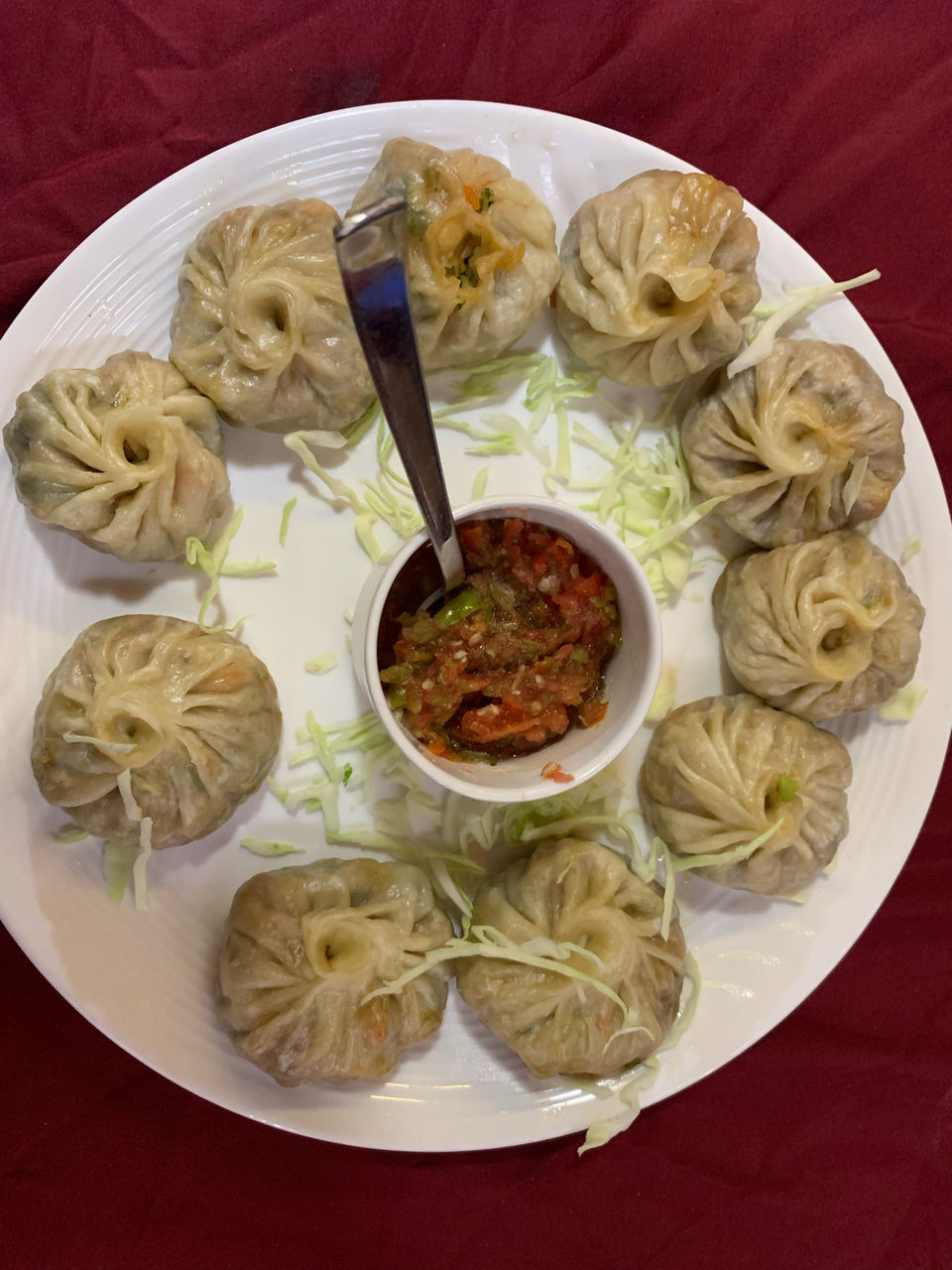 Later we walked down to our hotel. Dinner was already awaiting.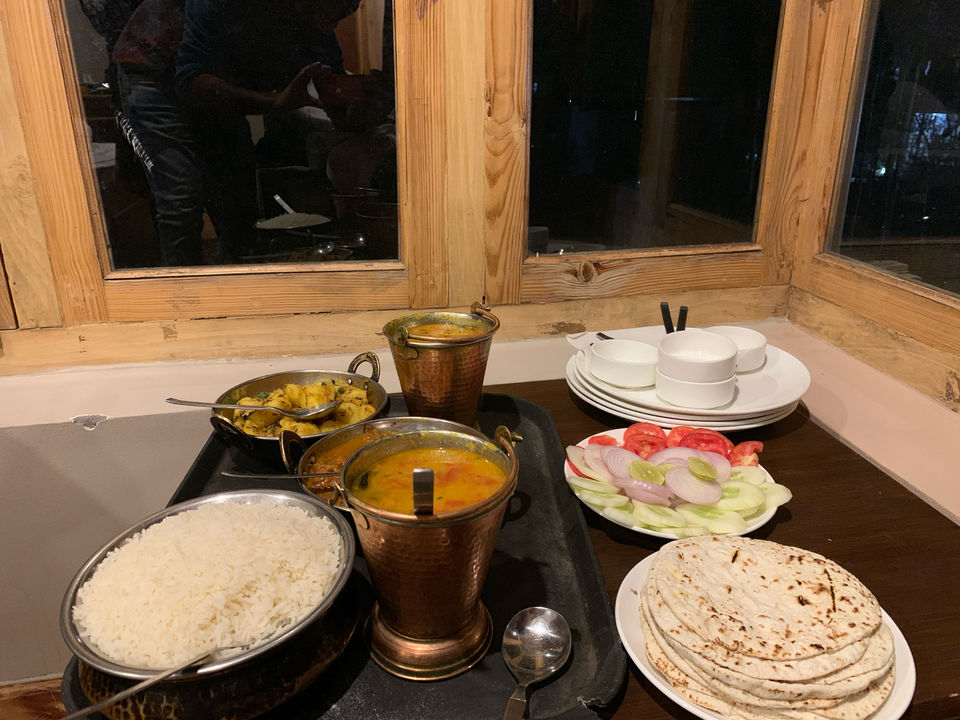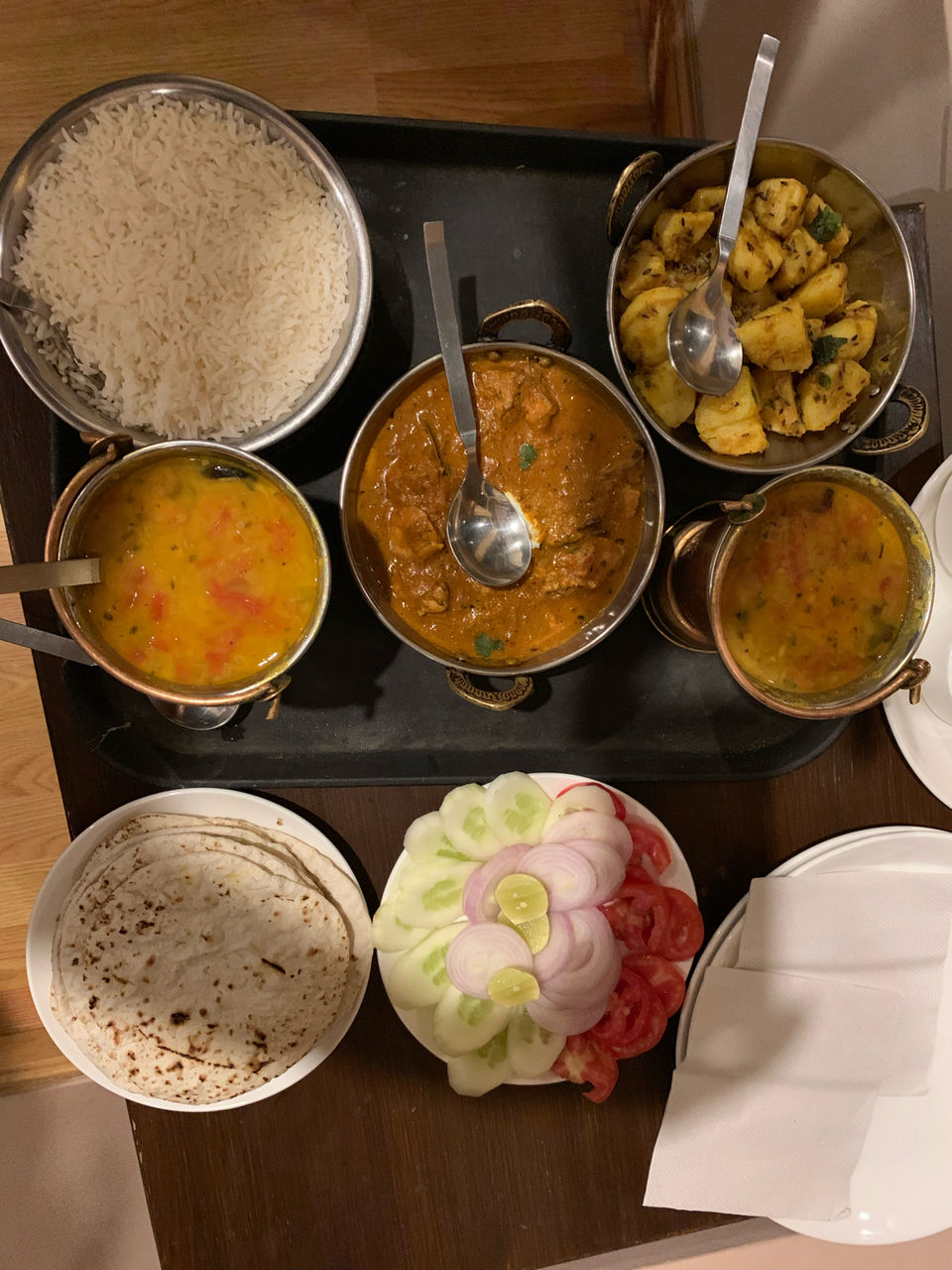 We had to travel next day for monastries and museum. I will be writing about other days activities on my other blog. Stay tuned :)
The overall trip hosted us Rs.18,500 per person. This was excluding our flights and miscellaneous for shopping etc. We had booked our both ways flights few months before so it costed us comparatively less. We have taken the package only for Ladakh stay and sightseeing.
This trip was not a budget trip and I would recommend this if you are planning with family or if you prefer comfort over budget :p
Planning a same trip through bus from Delhi to Manali and Manali to Leh would be reasonably cheaper. In Leh, you can either rent a bike or car(depending on individual) for your remaining trip.
For more queries/questions related to this, please connect over instagram at @preeti.swk or drop a comment.