If you are looking for a Weekend trek from Delhi, which is easily doable , has beautiful trails and could provide breathtaking 360 degree view of the valley at the same time, with snow-clad mountains around, there is no better option than the Pristine Parasher lake.
This lake is surely a well kept secret of the Himalayas. With a vivid spiritual significance, this place has a lot more to offer. The best time to visit Parasher is either during monsoon (July-September) or winters (Jan-March). You will find it either lush green or pristine white.
The sacred Parasher lake is named after the sage Parasher who is regarded to have meditated here. There is is beautiful three storied padoga-like temple near the lake which is said to be built in the thirteenth century from a single tree. The lake has a floating island in it and it is said that the depth of the lake is unknown.
Reaching there
There are two options to reach Parasher Lake. You can either trek for about 6-7 kms or you can take a motorable road, which is mostly closed during winters due heavy snowfall.
The trek starts from Baggi Village and the nearest bus station to which is Mandi. Mandi is the second largest town in Himachal Pradesh and easily approachable from Delhi. One can easily get buses from Delhi to Mandi in every hour. It typically takes 10-12 hours to reach there. Baggi is located at 30 kms away from Mandi and one can hire a private taxi or board a bus from Mandi. Buses to Baggi are available at specific timings only.
About the Trek
Distance: Around 8 kms, typically takes 5-6 hour.
Altitude: 4,439 ft to 8,900 ft
The Total distance of the trek is around 8 kms and it typically takes 5-6 hours to complete the trek.
About the Trail
The trail starts with a rocky path that extends to around 2 kms. There a small fresh water stream flowing along the path. Do remember to get your your water bottles filed as there is no other source of Water throughout the trail.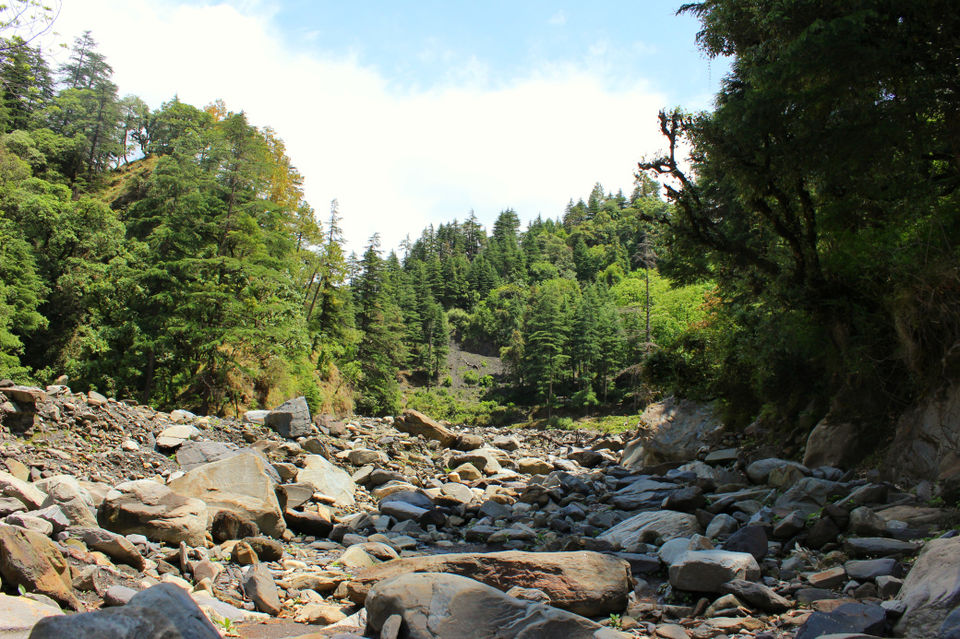 After around 2 kms stretch of the rocky path, you ll find a dirtful motorable road going into a forested valley. This is a an easy uphill walk stretching to around 1 kms. You ll have to be careful enough to find out a forested trail to your right which takes you through the forest.
And if you are going without a guide, make sure you keep looking for the uphill turn. There are no sign boards and even some of the locals there too are not too aware of the trek. Since it was an off season when we went, we struggled hard to find that turn and walked for 1 hour extra before we could find it.
After the climb , there starts a uphill steep trail into a fairly dense forest. There was no single human on that trail and we weren't even sure if it's the right path that we were following.
After around 40-50 minutes, we were pleased to find some sign of human. There was a hut and there lived a farmer lady with her family. We stopped by and exchanged some stories.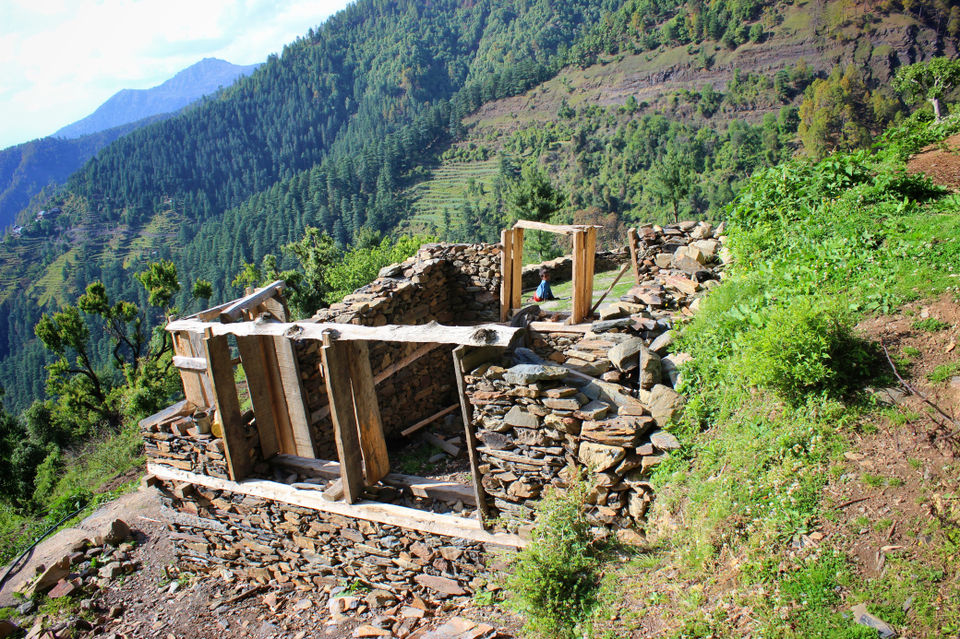 Right to those huts, the trail further extends into the forest. This one was a bit muddy trail with leaves spread all over the path. It was slippery as it had rained the previous day. This trail through the forest, not much steeper took around an hour and there came a leveled ground with much greener grass and an awesome view.
Here starts a second ridge of forest which is slight steep uphill trek. Sun has already started falling down. There are electricity wires going all the way into the forest from here and the best way to reach to the top is to follow them.
We took around an hour again to cross the hill. At the outset, you ll find some shepherd's huts and you are almost there. We stopped by and entered into the hut. The shepherd lady was very welcoming and she served us hot tea. The Parasher Lake is around 1 kms from that place.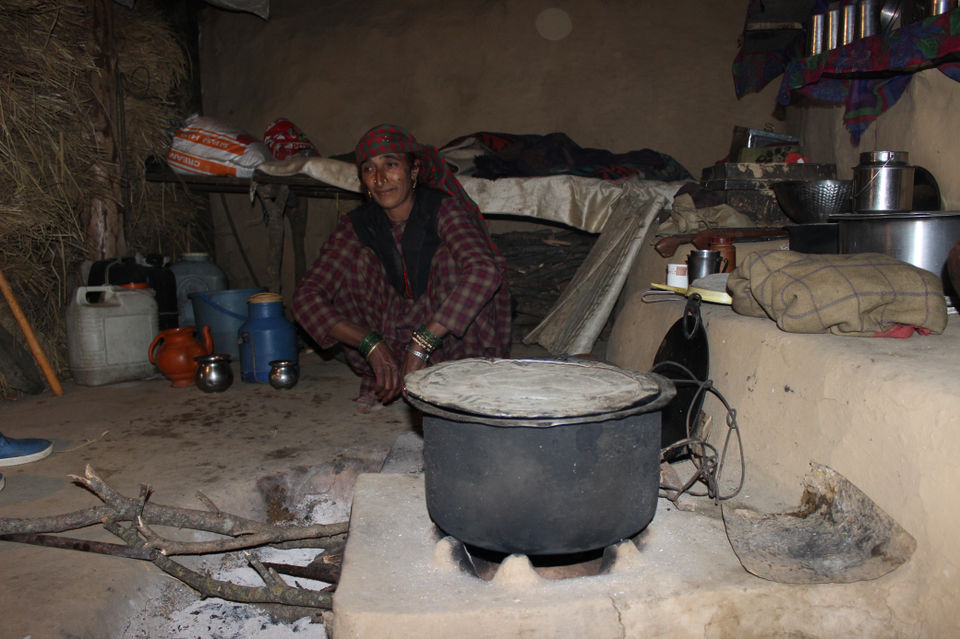 Staying there
There are not much staying options at the top. There is a Forest Rest House maintained by the Forest Department which is good staying option . Make sure that you book the same before if you plan to go on weekends. You can also pitch your own camps around the lake if it's not too chilly.
We chose stay at the Forest Rest House. The rooms were clean and decent enough with necessary amenities. And that is how the day ended.
Day 2 :
The best thing one can do while on altitudes is to wake up early and see the sun rise. I was a beautiful morning the next day. We could see an amazing 365 degree view of the Dhauladhar ranges with snow capped mountains.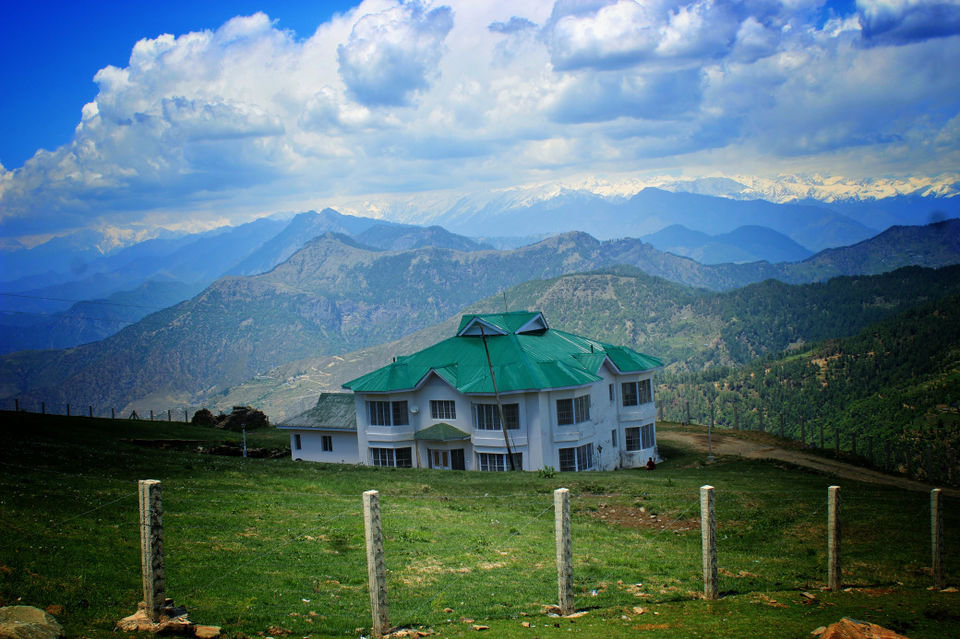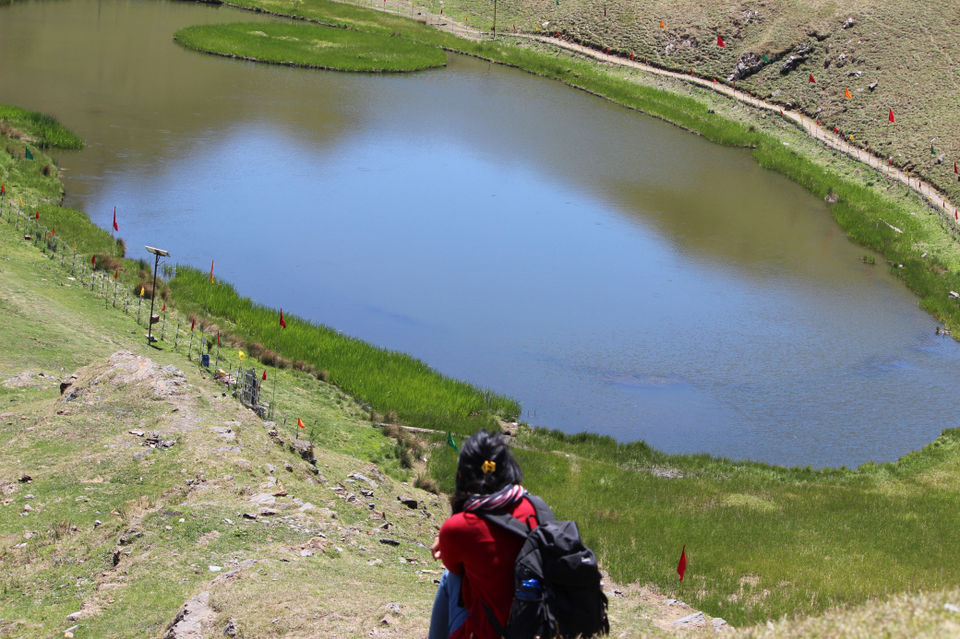 The view from the top was mystical and mesmerising. There was something about that place that was very pleasant to the soul. Peace, Tranquility and happiness.
This short trek has a lot to offer and is a must go for all who are looking for a perfect weekend getaway from Delhi.
For any other details, feel free to get in touch.