Ever since the list of long weekends for 2017 came out, I was in a constant state of what millennials call FOMO (fear of missing out). I spent the first long weekend of 2017 travelling to Sikkim and Darjeeling, so when the time came to plan the second one (24-26 February) the bar was set quite high.

On Wednesday afternoon, Trisha, Disha and I made an spontaneous plan to head to Prashar Lake during the Mahashivratri weekend. We booked our tickets on an overnight bus to Mandi and started spending some time reading on the internet.
Despite the wild popularity of Prashar Lake, there isn't a lot of trustworthy information available on staying options, trekking routes and accessibility by public transportation to the place. So, here is my effort to change that and give as much information as possible on planning a weekend getaway to Prashar Lake from Delhi.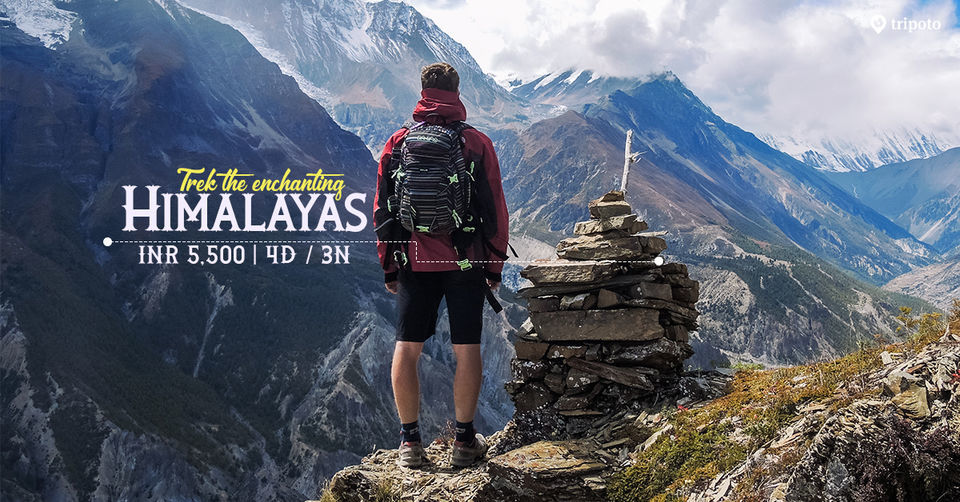 Our first day started by reaching Mandi at 9am and having a light breakfast right opposite the bus station.
Extremely relevant tip number 1: Two buses leave from Mandi to Baggi (pronounced Baa-gi); first one leaves at around 9am and the second one from anywhere between 9:30 to 10am. Buses in Himachal Pradesh run EXACTLY on time, so don't underestimate their punctuality.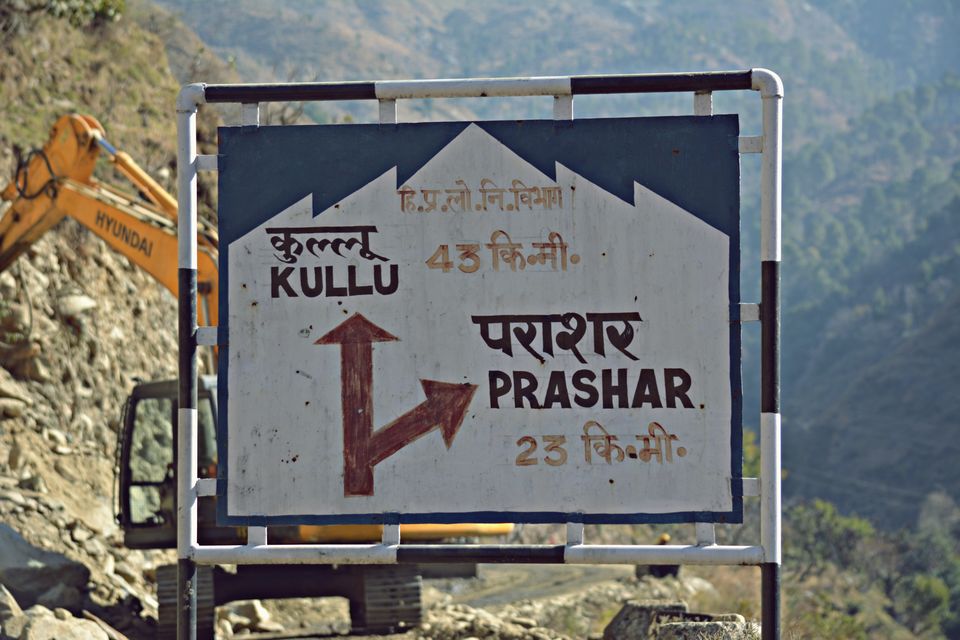 The beginning of the trail requires walking on a rocky gorge-like clearing, which was created by the floods of 2015. Keep right and then join a road which will take you towards the east. You will walk this paved route for a little under an hour, after which starts the forest trail on your right. The only direction to follow from here is up!
Extremely relevant tip number 3: The path is confusing, but doable on your own. But if you have a local following or leading you, let them guide you on the correct path for as little as Rs 300 (that's what we did).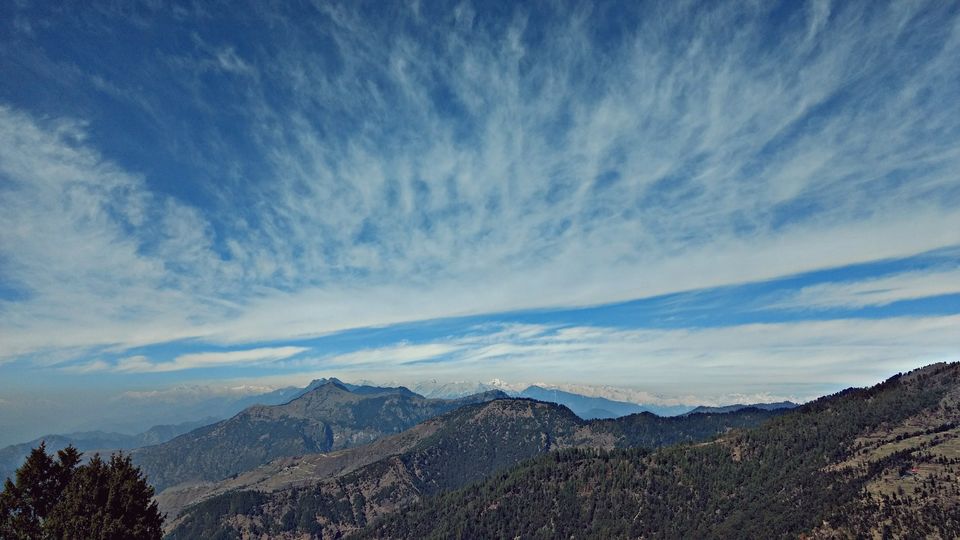 The lake is slightly underwhelming but the wonderful architecture and position of the temple enhances the aesthetic of the place.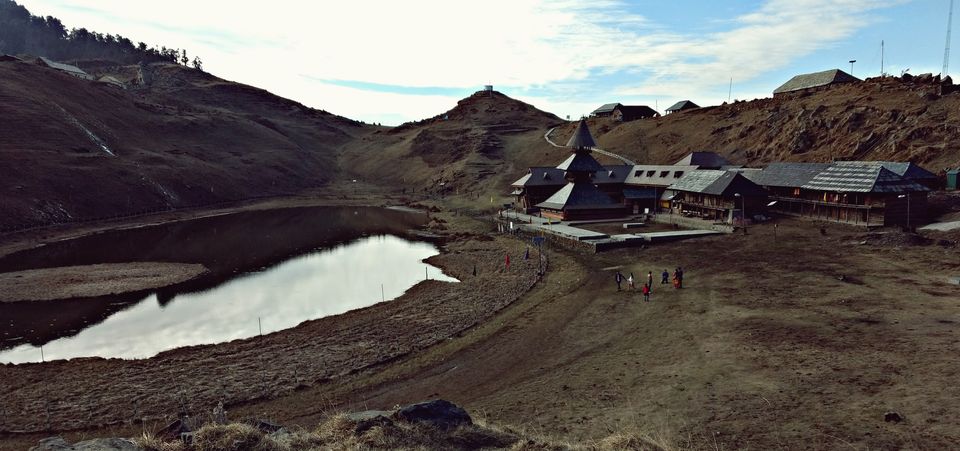 We ended up missing our bus to Baggi because of a completely understandable prioritisation of bun-butter over affordable transport. So, we had to negotiate with the vulture-esque taxi drivers instead. The tip here is to keep wobbling your head in a 'no' until you are offered the lowest price possible. The three of us then took an Rs 800-cab to Baggi, from where we had decided to trek to Prashar Lake.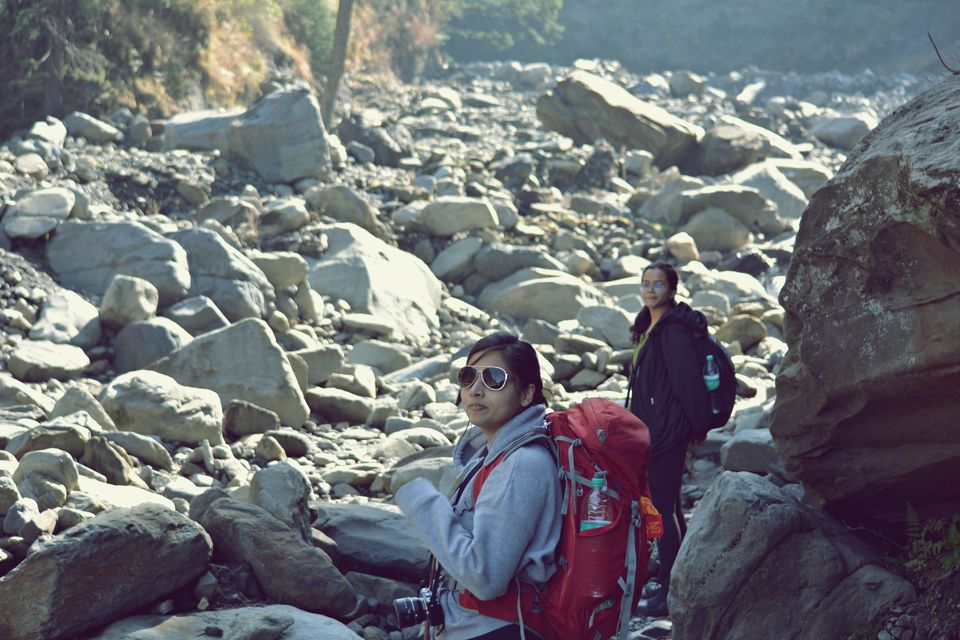 Extremely relevant trip number 2: Carry packed lunch. Unless you are a local who can finish the trek in under 2 hours, please carry your lunch with you. The route is monotonous and definitely gets strangely exhausting, and you don't want to be dealing with that on an empty stomach.
Given the popularity of the place, we soon found ourselves walking with a couple and three boys who had started the trek the same time as us.
The path on this trail is through a forest. No panoramic view of the mountains (until halfway), as the only thing keeping you visual company will be lots and lots of trees.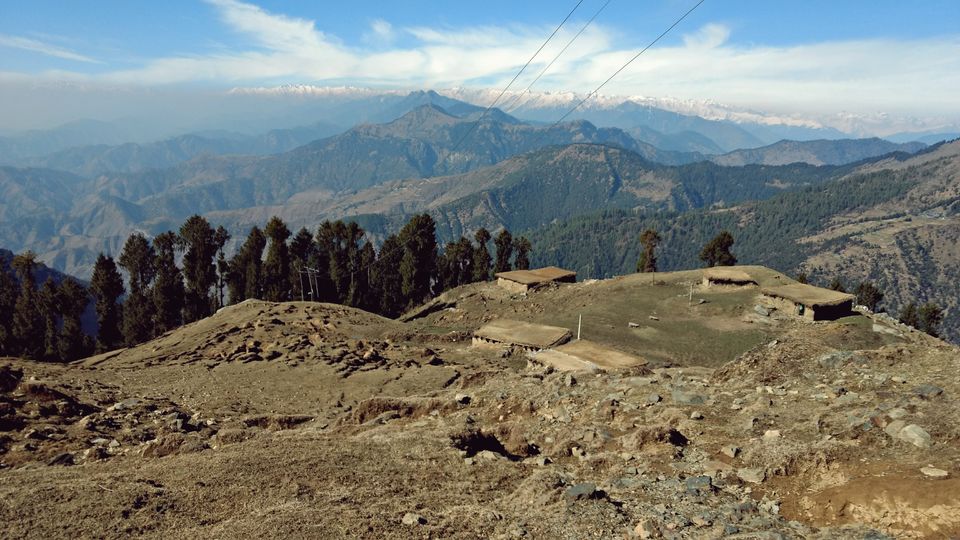 Prashar Lake is at the top of a mountain, so all you need to do is keep walking till you reach the mud-huts? and open fields and then continue walking all the way to Prashar Lake.
This, with our growling stomachs and sleep-deprived brains took us 4 hours to cover.
Extremely relevant tip number 4: There is enough accommodation available at the temple for extremely cheap prices. They charge only for the blankets, which is Rs 15 per piece. But obviously you should pay more while leaving because it would help them with the upkeep of the place.
There are two dhabas at Prashar and they offer Maggie and dal chawal with minor variations. These dhabas also set up a bonfire at night, offering pretty much all that a soul needs for happiness in the hills.
Extremely relevant tip number 5: The bathroom situation is pretty inconvenient. If you are staying at the temple, you will have to take a 10-minute hike to reach the "shauchalaya". It is highly likely that the place will be locked, so I suggest carrying an extra supply of tissues and losing the hesitation of answering the call of nature, in nature! For water, you will have to fill up some bottles from the lake and take them along. Some camps might provide their own water, but I am not sure if they have loos.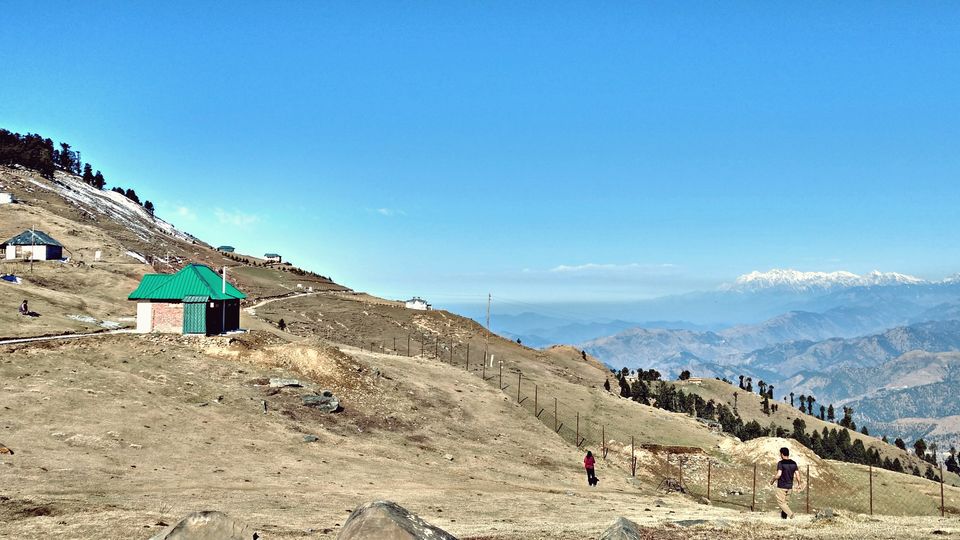 Our first day, Friday, ended by warming ourselves by the fire and then watching a star-studded sky reflect on the surface of the lake on a moon-less night.
We woke up, did the entire merry go-round of morning rituals again and stuffed our faces with tea and Maggie for breakfast. Our bus to Mandi was to move at 1:30 pm from the PWD guesthouse.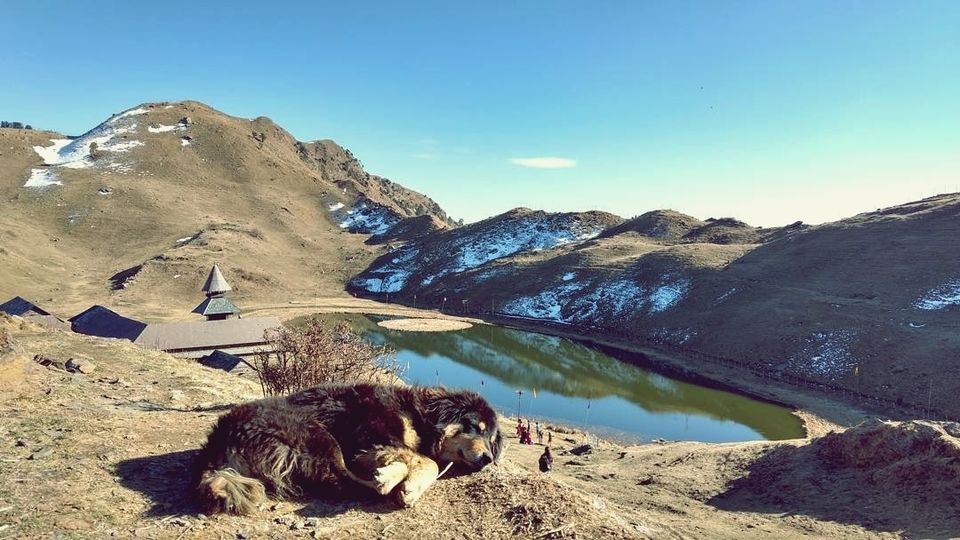 Extremely relevant tip number 6: An HRTC bus comes all the way to Prashar Lake from Mandi and back. It starts from Mandi at 8am and leaves from Prashar at 1pm. The ticket costs only Rs 90 per head.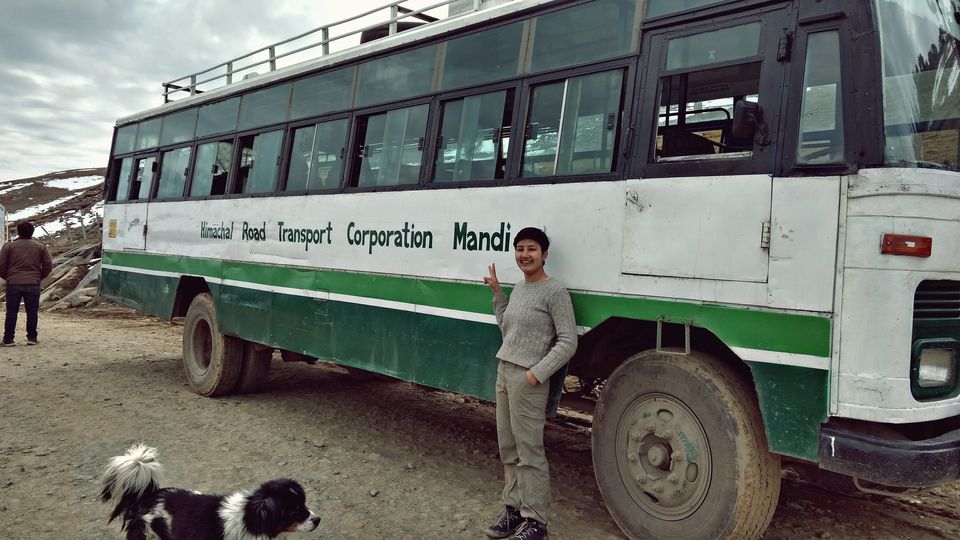 It takes around 3 hours to reach Mandi from Prashar on a bus and the driver stops the bus enough times for snack and loo breaks.
P.S. The guesthouses at Prashar Lake have not been functional for a very long time. Don't even bother checking them out but do they make for good photographic subjects.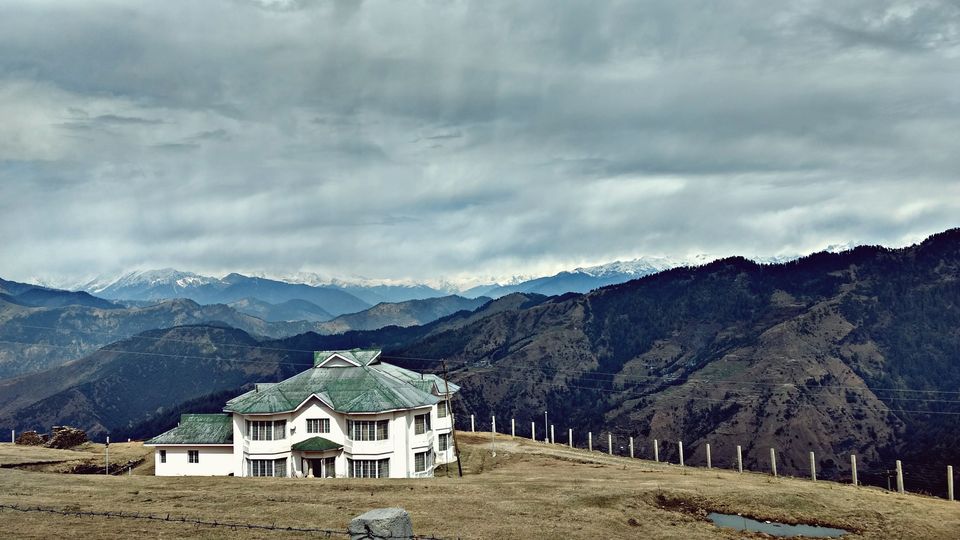 The trip ended as the long weekend did and after taking an overnight bus to Delhi on Saturday from Mandi, we found ourselves happily in our homes by Sunday morning. The successful consumption of the second long weekend of 2017 had me satisfied and obviously excited for the next one due in March.
If you have some unanswered questions about trekking to Prashar Lake, drop in a comment, and I will do my best to answer them.
Not confident enough to do the Prashar Lake Trek on your own, then book this tour for an adventurous weekend from Delhi and get Rs 2,000 off. Click here to book now.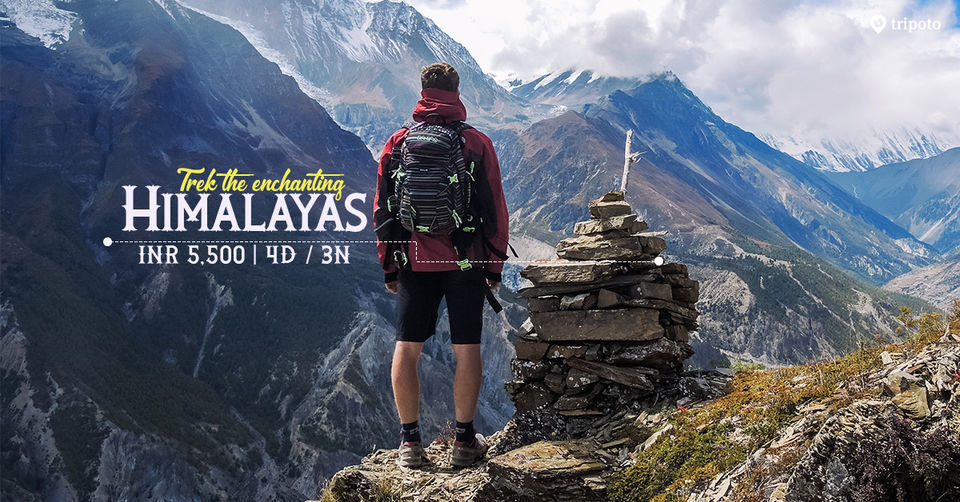 Several travellers have also documented the stories of their journey to Prashar Lake, check them out here. And if you too have travelled to this picturesque lake, then share your story with the world's largest community of travellers by clicking here.
Frequent searches leading to this page:-
Weekend Getaway, how to reach prashar lake from delhi, prashar lake trek, parashar lake trek, how to reach prashar lake