"The most precious thing that I own in this world are my travelling memories…That urge to push myself out of my comfort zone and allows me to create some breath taking experiences and memories, they make me conscious and remind me that Adventure, is out there."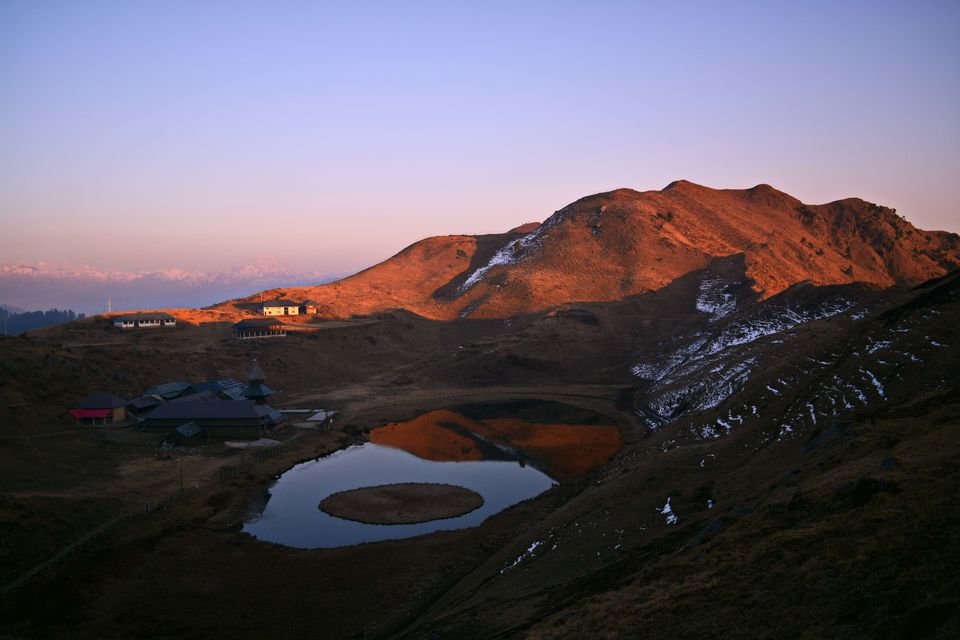 Do the things that make you happy. Life is not limited to only making other people happy by fulfilling their wishes and thinking about the society. Do what you love, follow your passion and in the end you will find inner peace. Step out of the homes there is also adventure in it, meet new people have a conversation with them and you will have fun and learn new things.
While having a conversation with my mentor he told me about this place about the beauty and calmness of it, I came to know about Tapasya Bhoomi of Rishi Prashar - He was the grandson of Maharishi Vashista, Son of Sakti Maharisi, and father of Rishi Veda Vyasa. Bansen the king of Mandi got this temple built in the 13th century and the temple is in Pagoda style. Prashar Lake is also a symbol of natural beauty which is overlooked by snow-draped peaks and is situated on the highest place of Mandi district. Then I became eager to visit this place so we just planned and schedule was set to leave and for me to get my first trekking experience.
Delhi-Mandi
In the morning we left for Baggi village from Mandi bus stand around 7 AM and reached Baggi at 9AM.
Baggi-Prashar Lake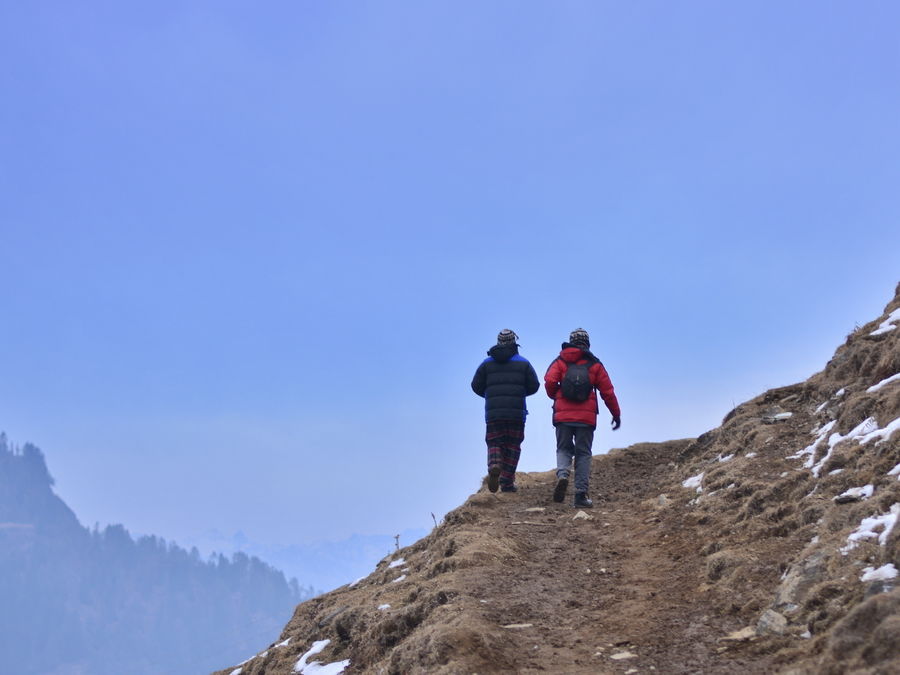 We travelled in Himachal roadways bus for Mandi from Delhi. Our bus was at 6:40PM from ISBT Kashmiri Gate, New Delhi and it was overnight journey after taking halts at few places we reached Mandi around 7AM in the morning. For acclimatizing and to be fully prepared we check-in at place called Evening plaza. It was exactly infront of clock tower of Mandi. We explore the place and came to know that there were lots of temple but the oldest ones were Buthnath temple (1527AD) and Triloknath temple (1520AD), so we visited there. We even bought some stuffs for trekking from the clock tower market. We had some drinks and our dinner at Raj Mahal Palace.
Mandi-Baggi
The trek starts from Baggi Village. There is a defined route on the hills that we took towards the lake. Locals use the route to reach temple and come down. Locals told us that the temple is only an hour away, but it can take us as long as 4 hours to reach the temple but it was still good for me as it was my first trek, the climate on that day was beautiful it was breezy and cold. When I started my trek after sometime I was feeling hot that even I had to remove my jackets and was feeling thirsty a lot. Fortunately, the place was not commercialized and we were carrying water bottles along with us. It was the most beautiful experience for me there was river in the starting, the big rocks we had to climb then we have to enter into the forest. First problem for us was to find the trails. The initial part of one and half kms passes along a local stream and after that there is an unrecognisable point (a Sukha Nala - depending on the season) from where the real climbing starts. It's better to keep checking with people who meet in-between. Due to non-clarity at this point, we took a wrong turn and wandered for about 700 metres and fortunately met with a wood-collector who showed us the right way. When we found the trail we followed it and on the way we saw beautiful natural waterfalls. It was wonderful experience to be there at that time there was no noise I was listening to rhythmic music of nature. I was in the middle of nowhere on the cliff of a mountain, I was experiencing the music created by chirruping of birds, by flowing river and the wind was creating musical sound while passing through the woods. After trek of few hours we were able to see the guest house but as it is said when you are going to reach towards your goal difficulties increase God starts to take yours test. In our case the in the end we reached at our destination. After reaching at the forest department guest house we all were hungry. For me it was like I had achieved a great thing for my life and it was my memories. Then after having some snacks we started walking towards holy temple and the lake. It was horizon time the orange ray of the sun was creating something like scene I had only witnessed in paintings. I sat there alone for few time on the top of the mountain and enjoyed that peace.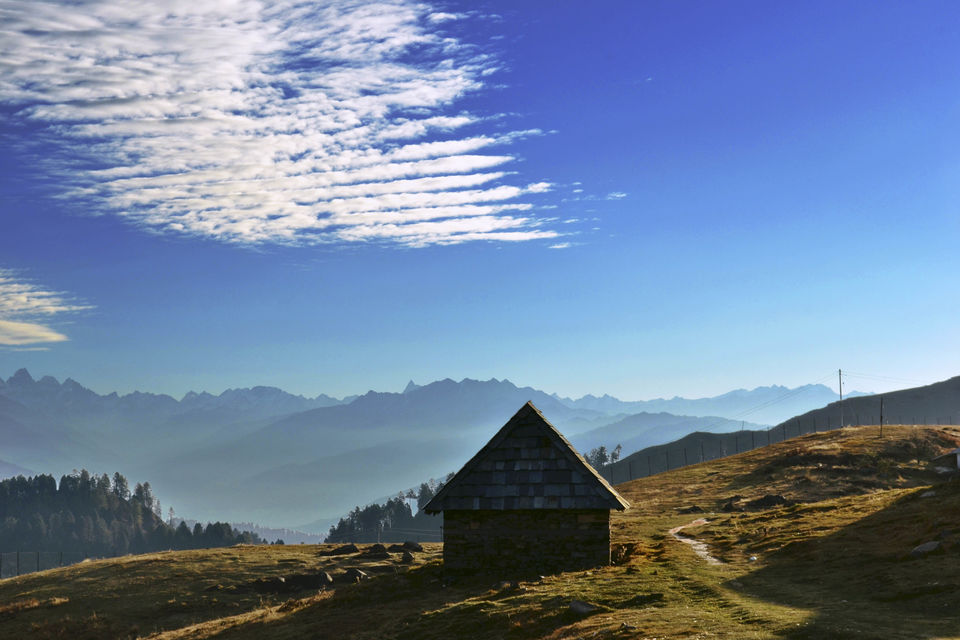 Prashar-Mandi-Delhi
After staying there for 2 days we took our bus from Prashar which leaves for Mandi around 1:30PM and reached Madi by 5PM and from there we took Volvo bus for Delhi.
"I walked into the woods and learnt life is similar, it never leads to a straight path there will be hitches after overwhelming them only we will reach at ours destination. I sat on the cliff of the mountain and learnt that world is huge so the happiness is we just need to find it out in each and every phase of life, but bigger that I found inner peace"