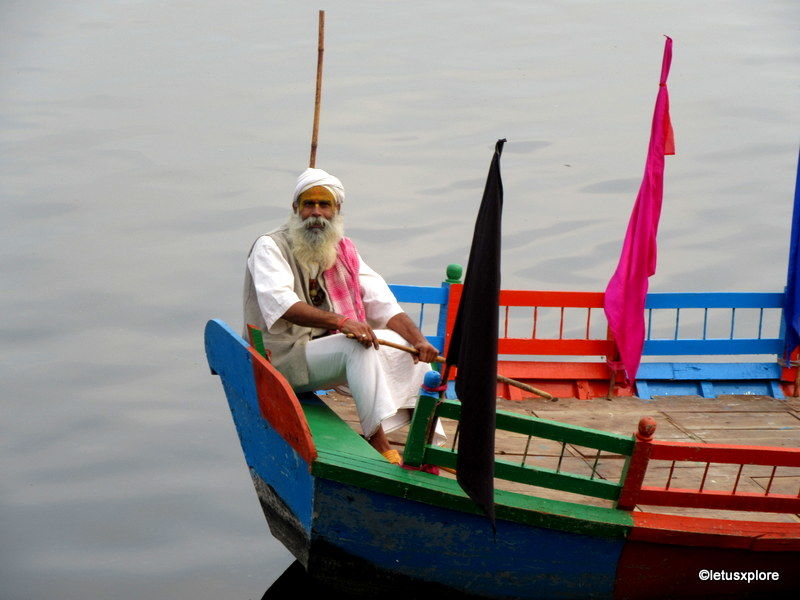 We arrived at the Mathura Railway Station at 7.30 a.m probably on time. Imagine a Journey from New Delhi to Mathura in just 1.5 hours. Probably exact time if I'm traveling from my home to Gurgaon in a metro train. Well, no doubt, Bhopal Shatabdi Express Train is truly Superfast. So we rushed towards the platform as train stops there just for 2 minutes. As we already planned to shoot Holi at Mathura & Vrindavan, I had to prepare my phone and camera in that way. So that it would be able capture my entire trip.
Generous protection had to be done. And I did it finally after taping my cellphone up making it waterproof in cheaper ways. Picked up our bags and headed towards Krishna Janmabhoomi. Hand Rickshaw Guy took about Rs 40 for taking us to Krishna Janmabhoomi.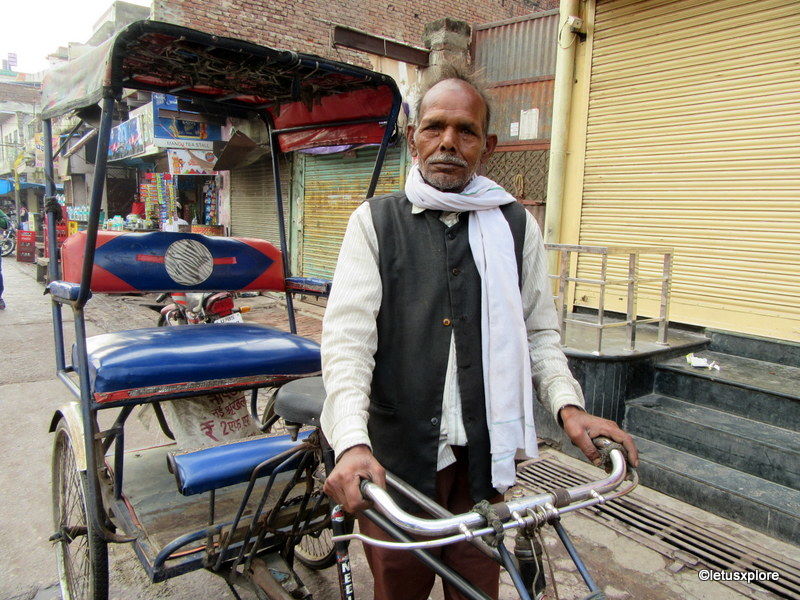 Mathura Streets & Food Walk
When we arrived at our destination, we found that they don't let you take anything inside the temple. Anything means no mobile, no camera, no bag etc etc. I badly wanted to go inside but as we were very much low on time to Explore Real Mathura, we decided to explore Mathura through their streets. We saw a lot of people playing Holi with their Friends and some kids playing with those Pichkari as well. It was such a lovely walk. We explored the area nearby Krishna Janmabhoomi and headed towards Dwarikadhish Temple.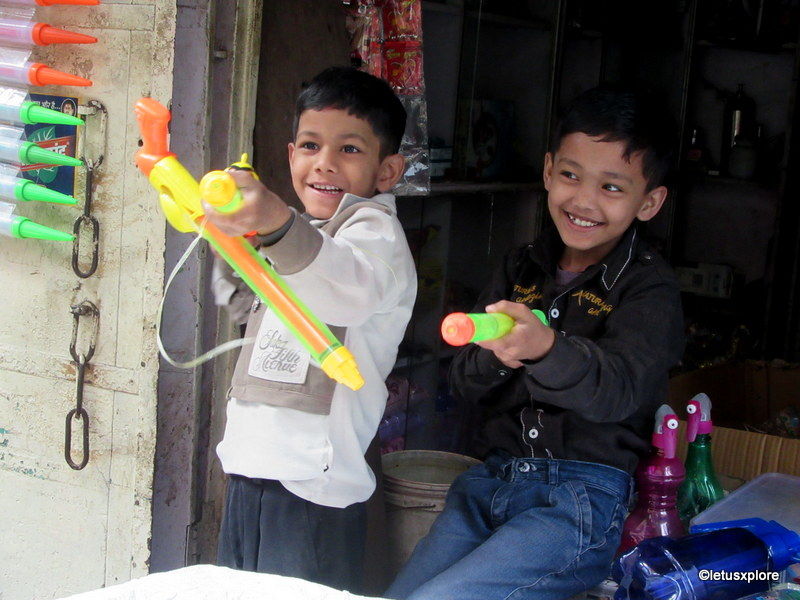 Battery Rickshaws can be entertained from Krishna Janmabhoomi to Dwarikadhish Temple and they take only Rs 10 per person as their traveling cost. Battery Rickshaws left us in front of a Masjid as Dwarikadhish Temple is about a Kilometer far away from that place and you have to go there by foot as Battery Rickshaws doesn't cross that line.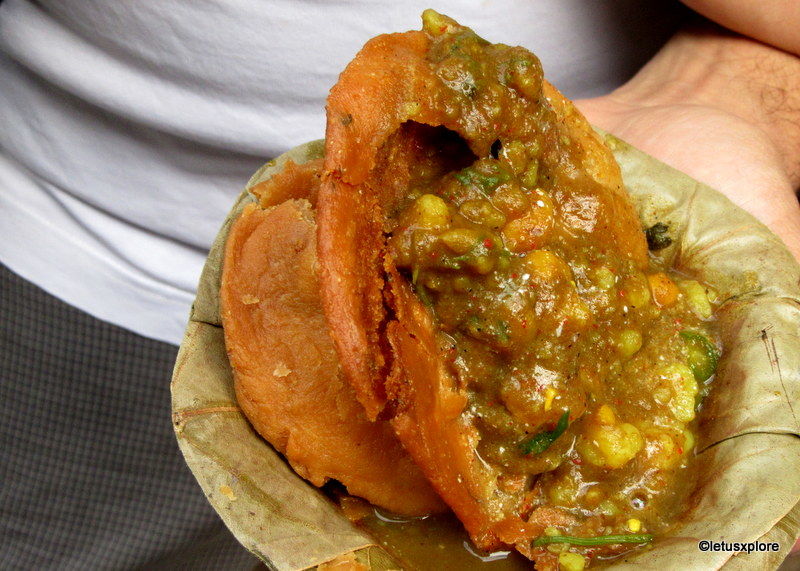 As we came to Mathura just to explore their streets. Preference for mathura was street only as we had to leave for Vrindavan in afternoon. We explored some food joints of that area. Had Jalebi, Kachori & Subzi and Lassi for our Breakfast and street food rates are a lot cheaper than I imagined. Lassi is the only costly thing there. Apart from that, it took me a Rs 20 note to had my entire breakfast. Mathura streets are good for food at affordable rates. No doubts on that!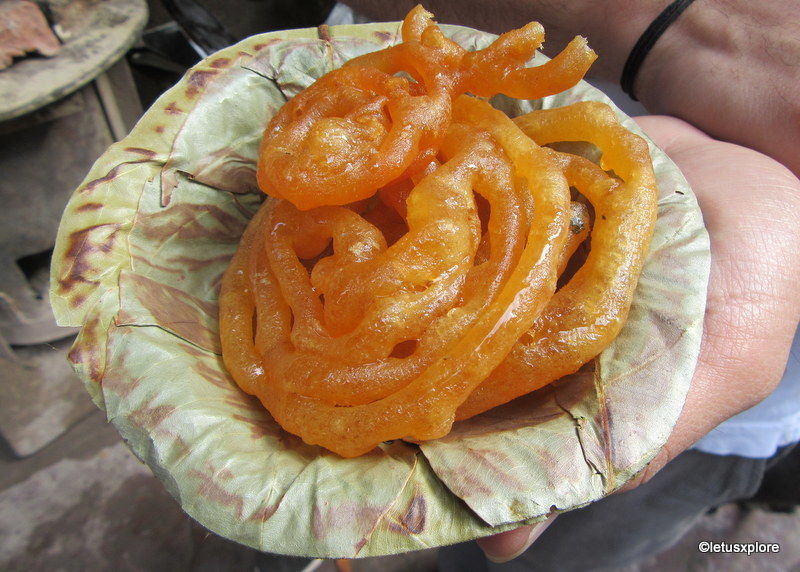 Yamuna Ghat
Basically we went to explore the Ghat area of Yamuna and take a few clicks inside our camera but we ended up boating at the waters of Yamuna. River Yamuna isn't the purest river one can imagine but boating had it's own fun. That 12 - 15 minutes of Boat Ride cost us INR 100 bucks after a hardcore bargaining with that Boat rider. Actually they had certain packages regarding the Boat Trip. I chose that one package in which he took us to one temple and Kans Mahal.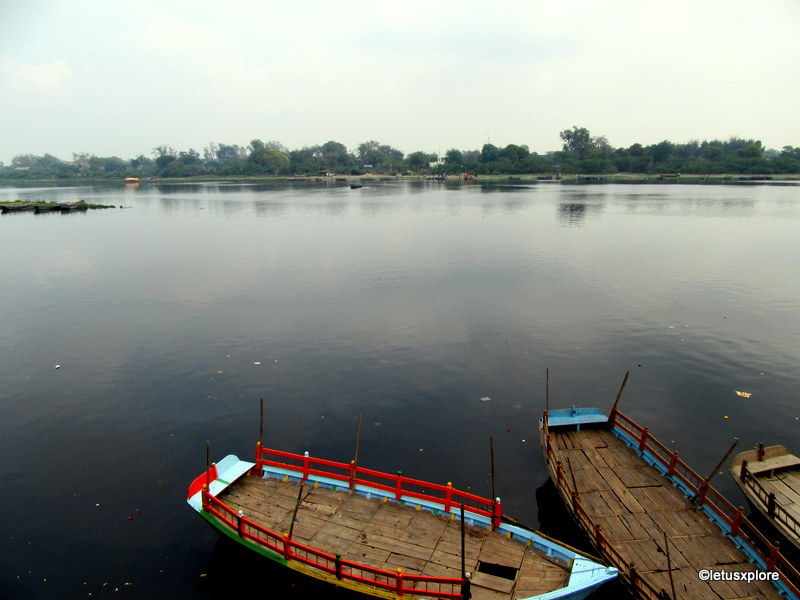 It was a beautiful experience. So we covered up that one temple and Kans Mahal in about 15 minutes and headed back to where we began. Now as we planned to visit vrindavan. So, we got to know that there's a T Point nearby that ghat at about 1 km distance from that Ghat. From that point, we got those shared Auto Rickshaw ride from Mathura to Vrindavan in just Rs 10 per person. It was the cheapest ever ride in our entire trip.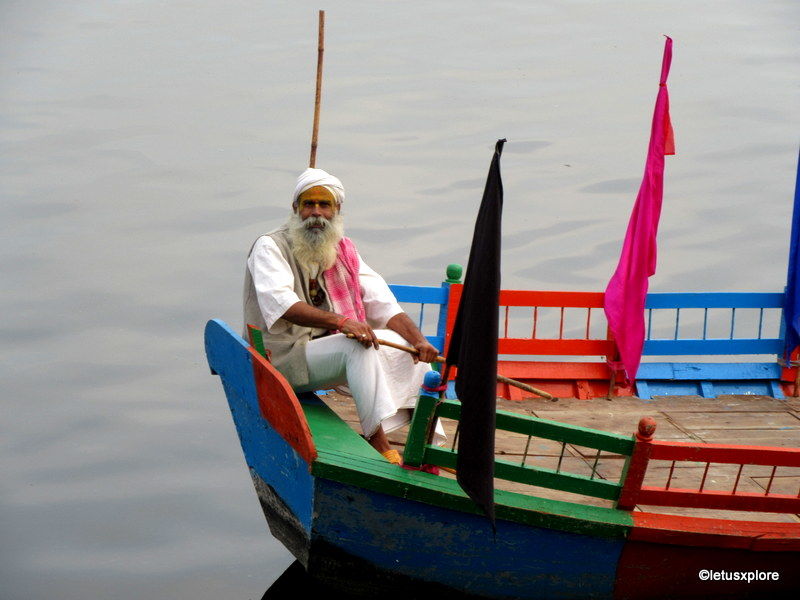 Journey from Mathura to Vrindavan will continue on my new blog which will take you to a basic and it'll be out very soon...
Check my blog for more Travel, Food & Indian Culture related posts -
Comments
comments