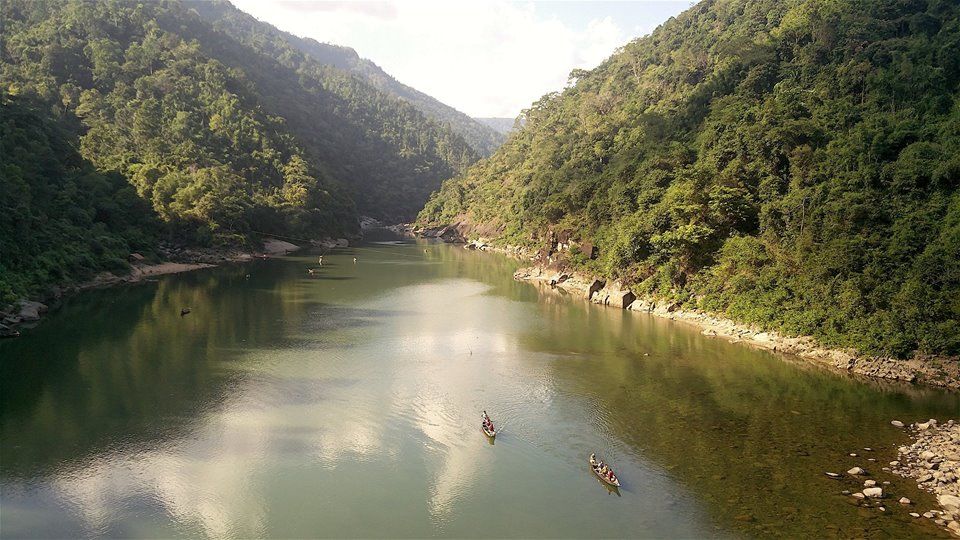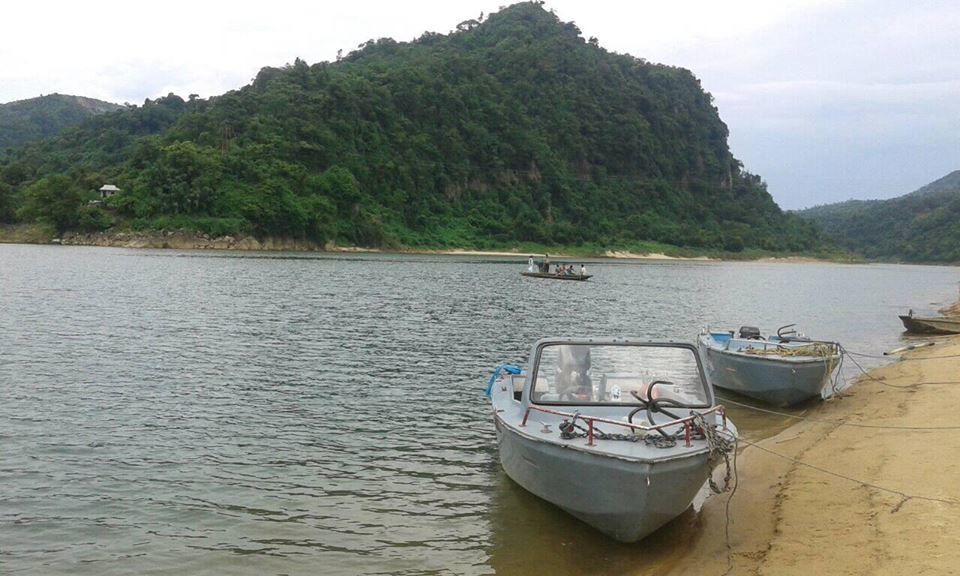 Meghalaya is truly the home of the clouds. It doesn't stop raining, doesn't matter where you go. This trip started a few days back when on a whim I hopped on a jeep to Shillong and later went to Cherrapunjee to explore more of the state. I was still enjoying the beautiful sights of the forests, living root bridges and gorgeous waterfalls when I overheard a group of Enfield riders about these villages at Indo Bangladesh border. After some inquiring, I was on a shared jeep going to this village.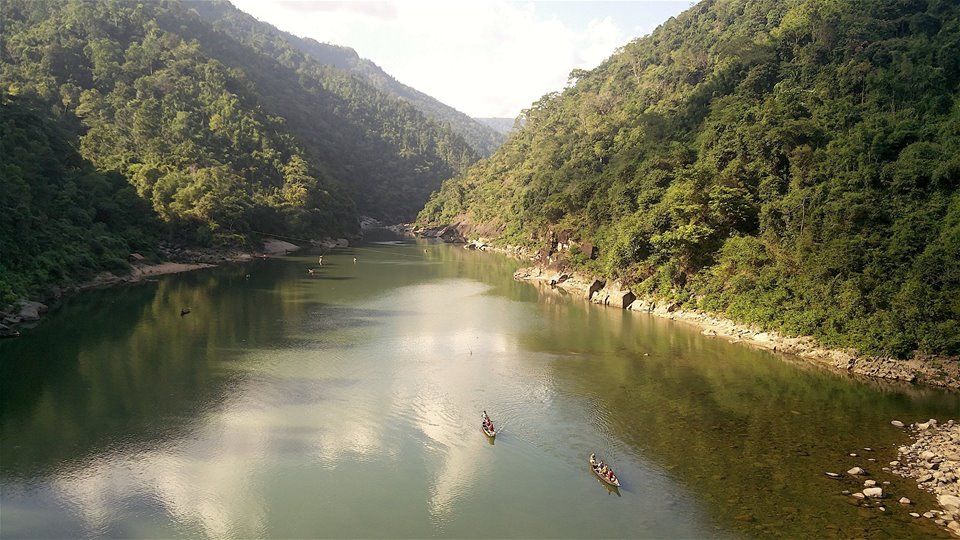 Dawki is a small village located on Indo Bangladesh border. Compared to rest of the tourist destinations of Meghalaya, Dawki has nothing much to offer. The further my jeep moved away from the mainland, the road's conditioned worsened. Slowly the hilly terrain of Meghalaya disappeared and I was in town located at the river plain.
Dawki is located on the bank of Umgot River. This river originates in Meghalaya and flows towards Sylhet in Bangladesh. At Dawki, the river slows down its speed and forms a lagoon before moving towards its destination. Dawki is inhibited by the Khasi tribe. The people who belong to this tribe, do not follow the usual patriarchal system, this is the place that has accepted the matriarchal way of life. Khasi tribe highly regards of women as the decision makers of the family.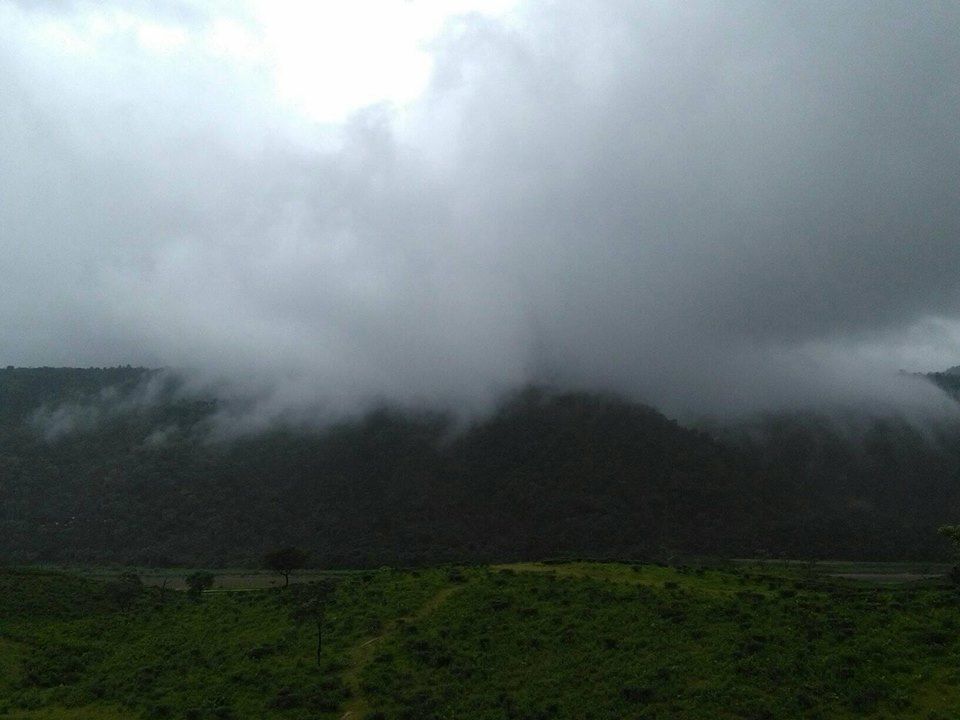 The lagoon itself is a beautiful piece of art. The huge waterbody is spread across India and Bangladesh. Here you can enjoy regular boat rides in the Indian side.
'Don't walk away too far, or you'll reach Bangladesh'
I was walking around the village, trying to explore more of the place when a voice called me out. Since Dawki is so close to the border, there are chances of getting detained by Bangladeshi border police if someone walks across. Upon enquiring, I was told about a trail that would lead upto a small hillock. It took around 45 minutes to hike upto the hill; the view surrounding the place was beautiful. I was able to see the green fields in the Bangladeshi side of the border. The land is just divided by a thin imaginary line. Otherwise there was not much difference between the land where I stood and the land where I was forbidden to go.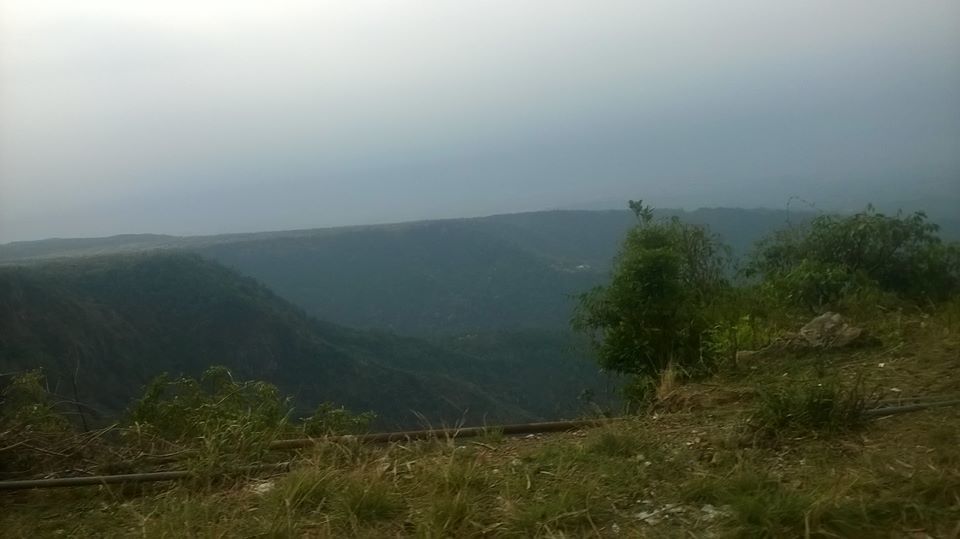 How to reach – Shared jeeps run between Cherapunjee and Dawki, it takes around 4 hours to reach the destination.
Important Tip – When here, turn off the roaming of your phone. It might catch the network from Bangladesh causing you additional damage.