With the recent discourse about solo trips doing rounds in everyone's mouth, I decided to debunk the myth in 2016. Among many trips that I have done - solo, family, friends, I must say, this was the best in which I travelled with my boyfriend to Meghalaya (The Scotland of the East). Sharing the same itchy feet as mine and a passionate love for photography, it was fairly an easy choice. For many, it might be fascinating, romantic while some might fear to take the plunge, but for us, it was just two people satiating their wanderlust,and of course sharing the cost.
Although it was a duet trip, it required an insane amount of planning from both our sides.We split the responsibility and came up with six places, three from each of us that we really wanted to see. This saved us from mutual anathema for each other.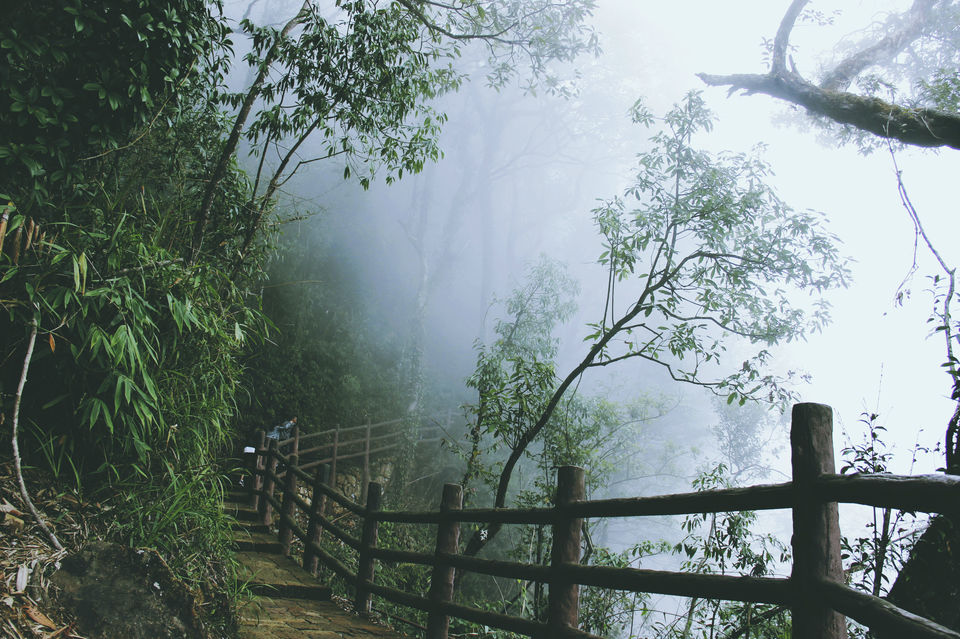 Meghalaya, as the name suggests, is an adobe of clouds, covered with enthralling white clouds and fresh greenery. Unlike other parts of the country, this place does not demand attention. Its quaint culture and hidden spots of beauty evoke a different kind of consideration. One can only feel its culture in the aromas. If you are looking for its history you have to dig deeper to mine the diamond. What we found in abundance in Meghalaya was the raw whiff of nature, silently floating clouds full of mist, and lush green meadows with bleating goats finding recluse under the soft grass.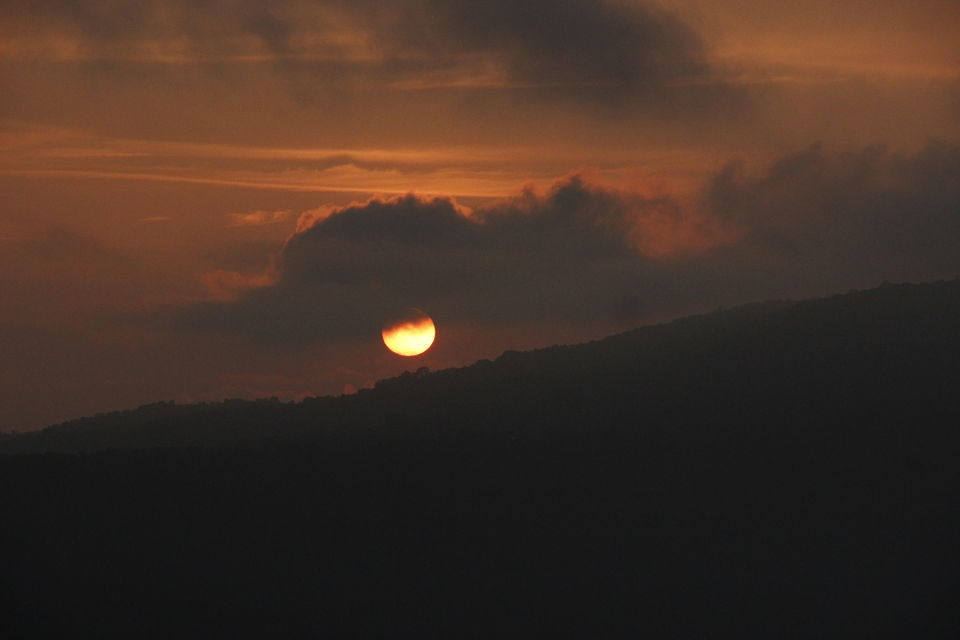 The road trip!
The easiest way to reach Shillong is via flight, or one can come to Guwahati and then take a road trip to Shillong as well, which is what we opted for - a three-hour ride or roughly 99Kms. On reaching Guwahati we hired an 110cc scooty, yes not an Enfield or a car! However challenging that was, our little La Paderosa (the mighty one) accompanied us for more than 800kms in the next five days – Guwahati- Shillong-Cherrapunji-Mawlynnong-Dawki-Cherrapunji and then back to Guwahati. There would be days when the headlights won't work, and the due to weather extremes, the horns won't work, and unfortunately our La Paderosa did not have a rear-view mirror, making our journey more adventurous and thrilling that it already was. Despite all oddities, it was the escapade that made it worth to travel in a scooty.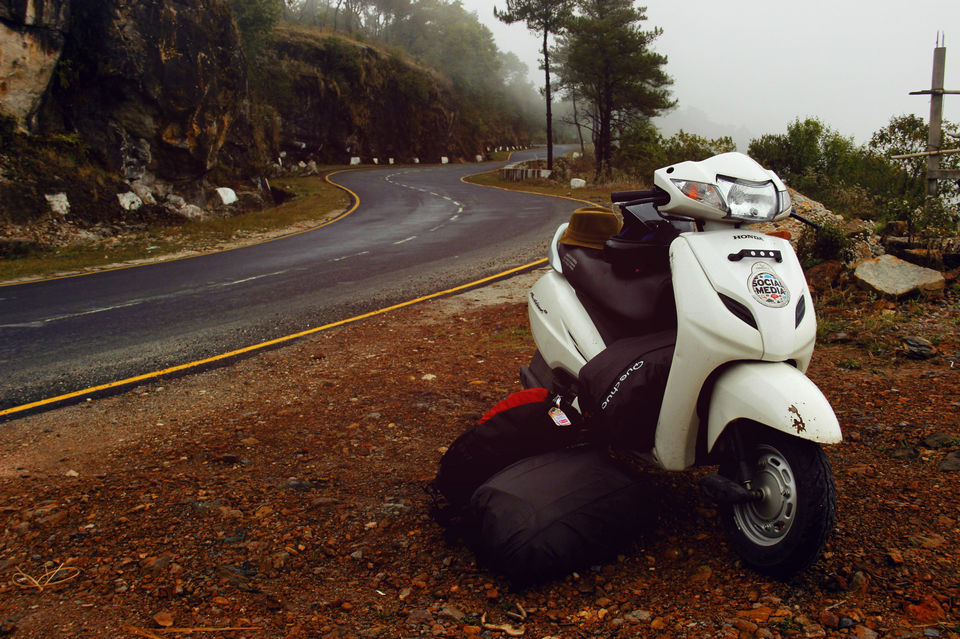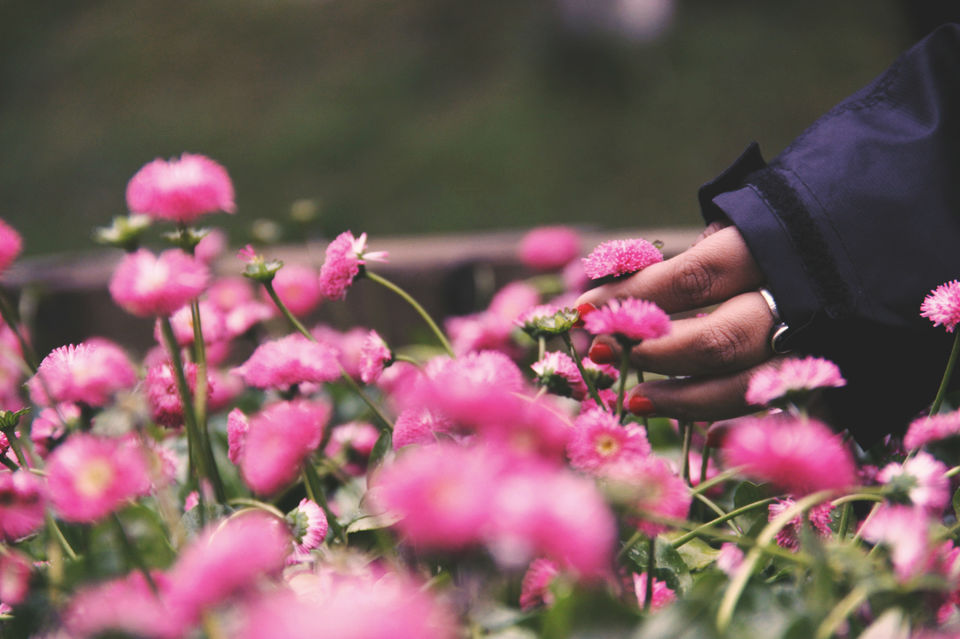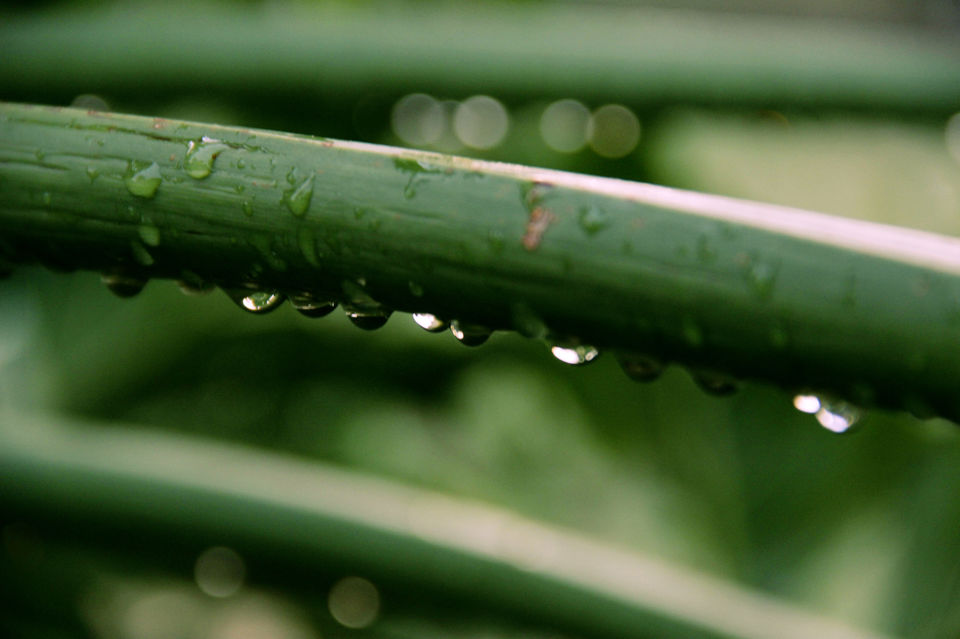 Culinary culture
Shillong bowled us completely with the perfect blend of old world modern charm. It is like any other hill-station bustling with people andmarkets,ametropolitan hub of Meghalaya. From Police Bazaar to Elephant falls, there is something for everyone. For the foodies there is no dearth of restaurants to get a whiff of the local cuisines.A paradise for the non-vegetarians, some of the cuisines in Shillong would be a rare thing to find in the restaurants. However, if you decide to couch-surf, prepare your gustatory perception for some bizarre Khasi dishes. Do not miss out on Blood sausages- a rare find in northeast India, mostly because of its peculiar preparation, Namkham (a stinky fish preparation), Jadoh (a must-try pork rice). A little disclaimer to the faint heart, please refer to the ingredients first, and do not expect a gastronomical feast. On my part, I opted for Jadoh for three days in a row, and Khaousei- a Bhutanese delicacy.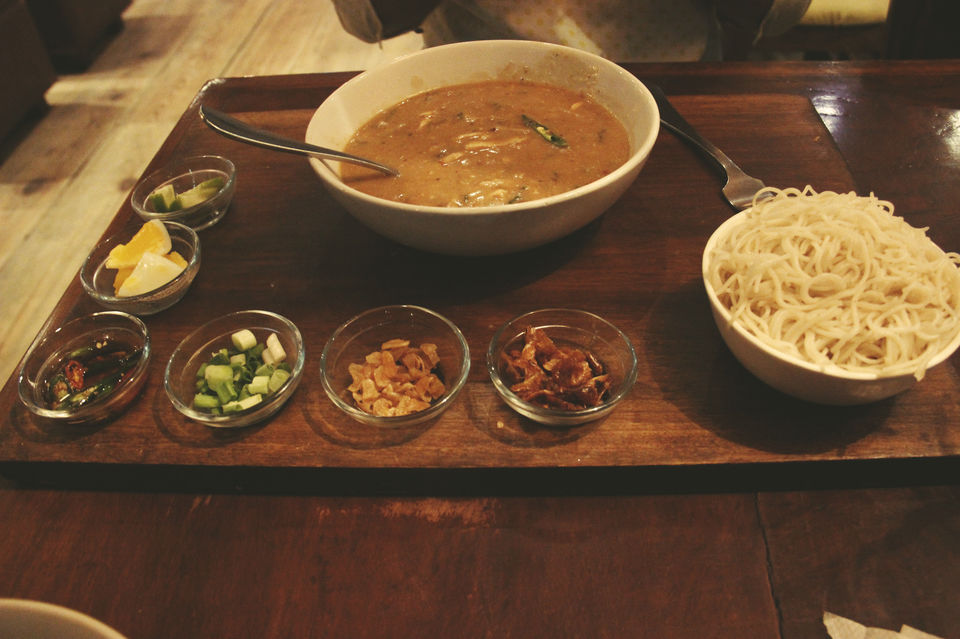 Adventure begins
After spending a day around Shillong, we marched ahead for Cherrapunji, once feted as the wettest place on earth. En route we had our extended date with mist and clouds, and the view around was nothing short of Swiss resemblance. A two hour ride of about 56 kms, Cherrapunji was filled with dramatic picturesque of exuberant greenery.It is a hill town which knows only two colours green and white, and only the weather, Monsoon.
Once in Cherrapunji, archaic caves, living root-bridge, and various waterfalls, are hard to miss. With some of the longest caves, one can choose to take either short trips which can be completed over a few hours or camp inside them with proper tools and instruments guided by tour companies. Among many caves that one can explore a must visit is Mawsmai limestone cave, although it's a crowded by tourists, itis very well lit and hard to ignore. However once can go ahead and explore KremMawmluh, KremPhyllut, KremLiatPrah, Mawsynram, Mawsmai and Siju, with knee-length water or may be even more. For our part, we just went around Mawsai caves and enjoyed watching fossils, stalactites and stalagmites. The cadence of the river flowing under the feet can be felt while you enter the Mawsai caves, it might look a bit spooky but it's worth a visit, to see the murky interiors.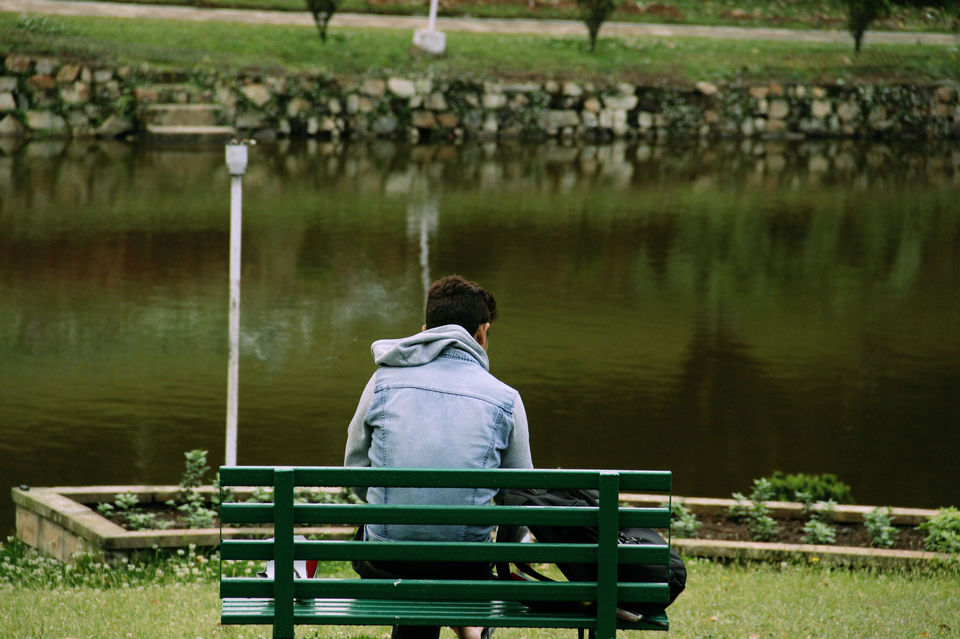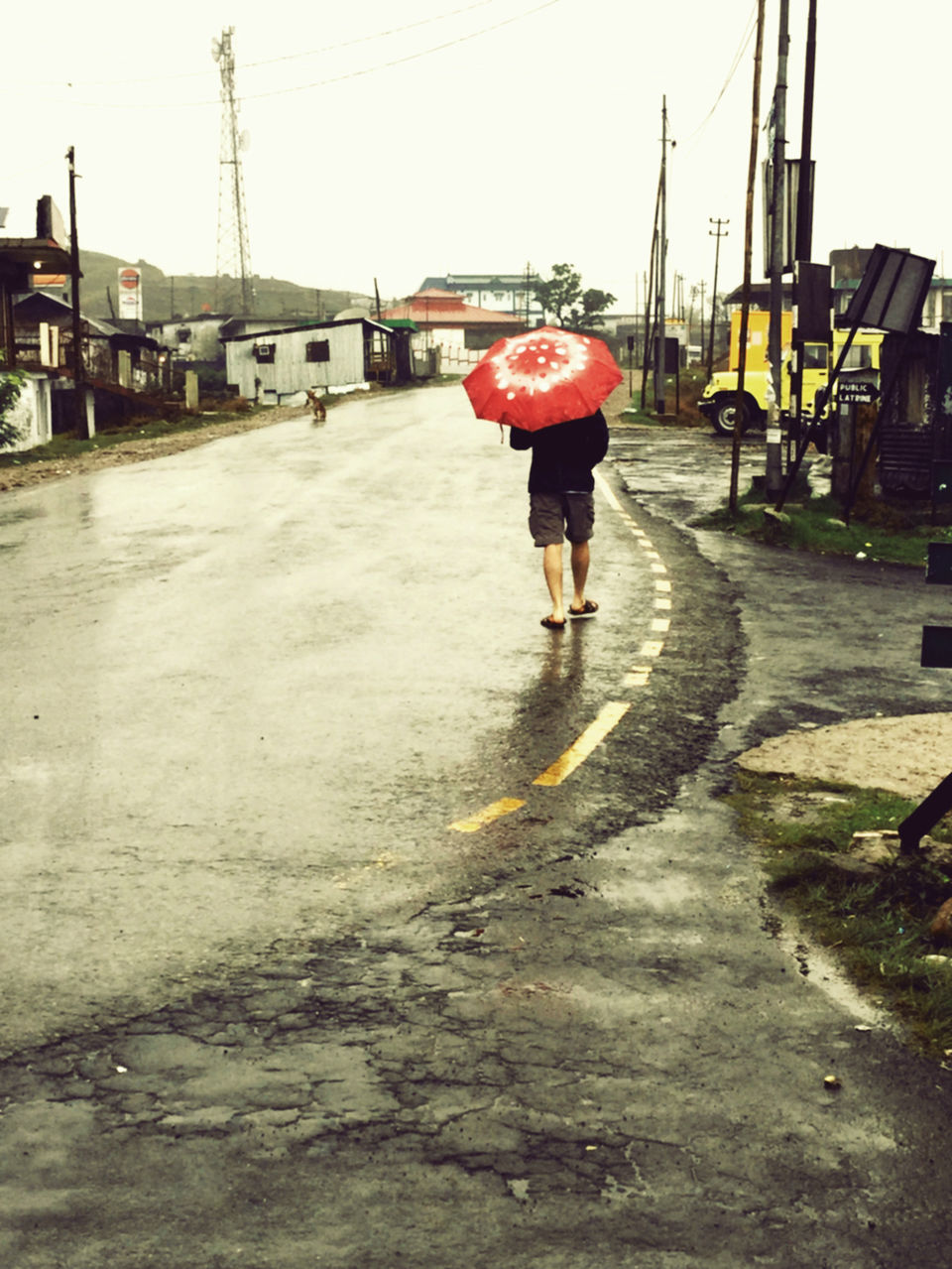 As long as the stay is concerned, one has multiple options depending upon the size of the pocket. From Rs 250 a bed in a backpacker café, which we opted for, travellers can also splurge is exquisite boutique hotels and resorts.
The next day we headed to trek through the heavy forests of Nongriat village, to witness the Double Decker living Root Bridge. This trek was the most enduring part of the entire trip as descend to the bridge involves nearly 3000 steps and the entire trek took good five to six hours. We literally had to drag ourselves while returning.The same day we ventured for the majestic Nokhalikai falls, one of the highest waterfalls in the country, at 335m.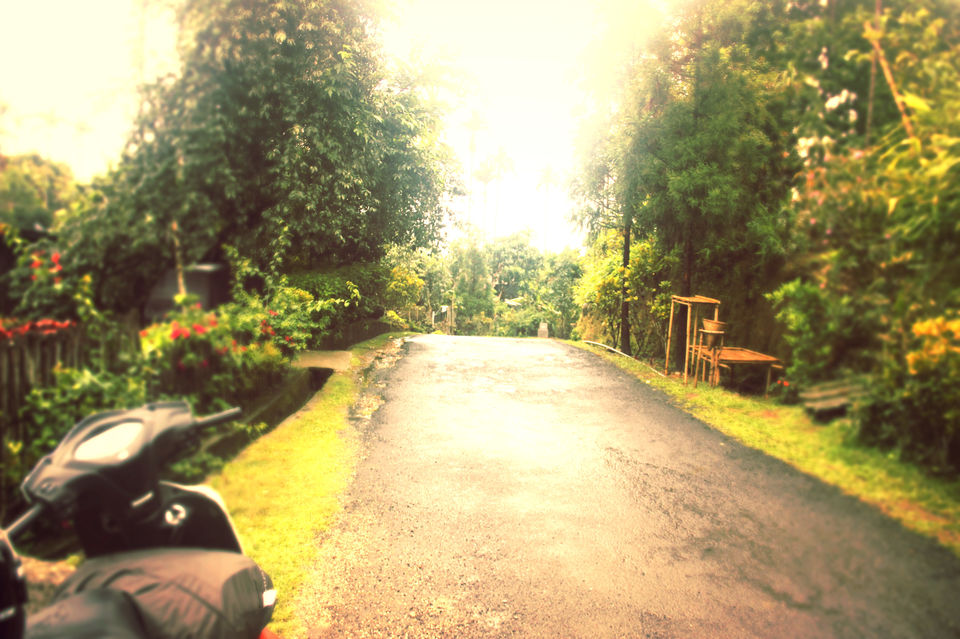 After spending two days in Cherrapunji we packed for a picture perfect hamlet, Mawlynnong, Asia's cleanest village. On reaching, we realised that the village does debunk the myths about rural communities. The cobbled paths crisscrossing the village are surrounded by colourful flowers that adorn the patios of every single household. The village is spread across 2 km radius, and it was like taking a stroll in the heavens. Next day we strolled around the village and visited another Living roots bridge.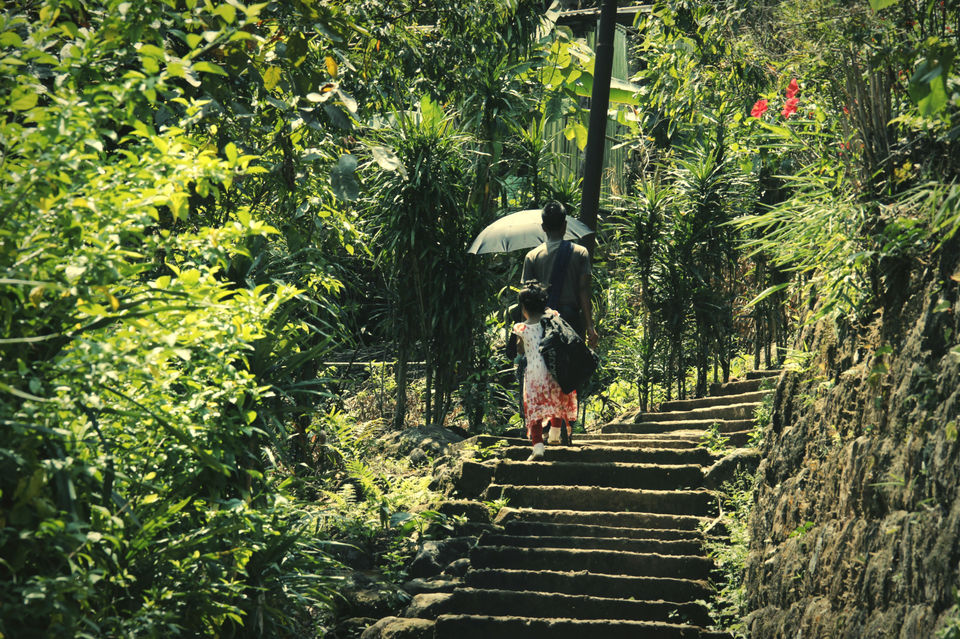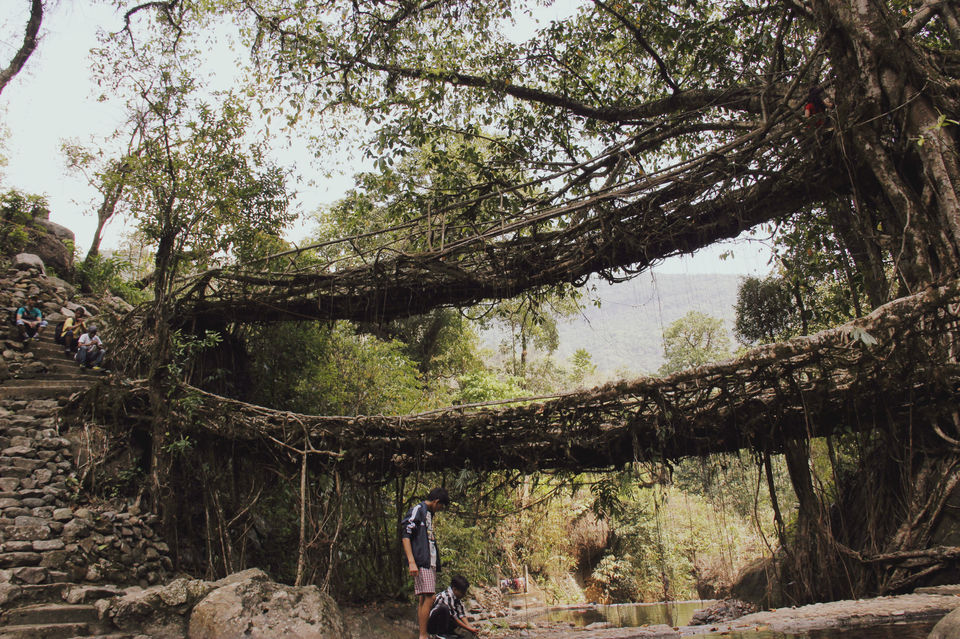 The last place on our travel list was Dawki, a border town to Bangladesh and probably the last village on the Indian side. The ride to Dawki overlooks Bangladesh on the right side. The major highlight of the place is the Dawki river with its crystal clear greenish-bluish water. We took a boat ride and camped near the river side before heading back to the Mawlynnong for the night.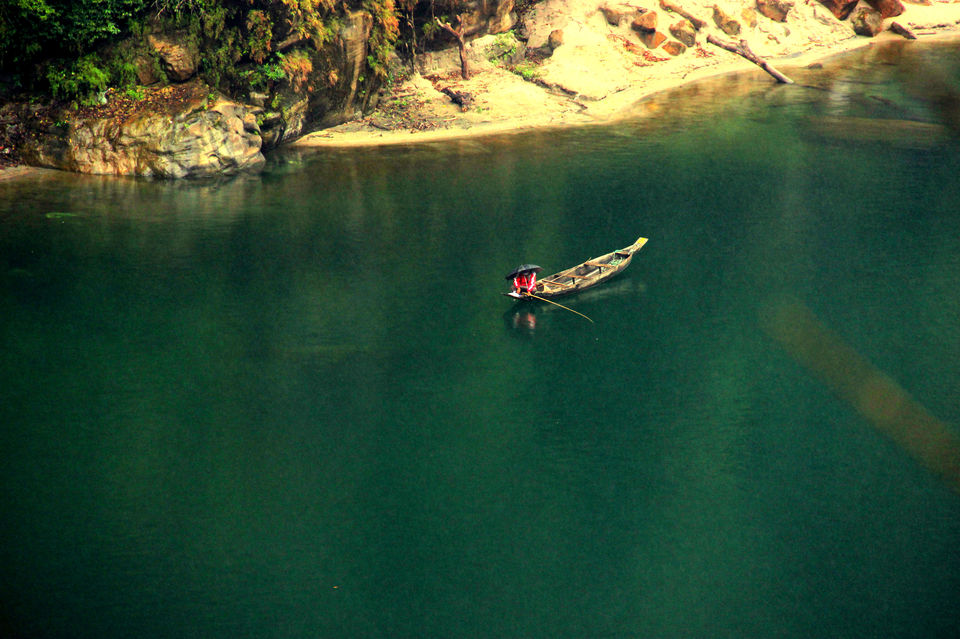 The next day we headed back first to Shillong and then to Guwahati. But this time the journey was not alien, the roads felt more at ease then they had five days ago. We had nothing to take back with us as a souvenir; the courting clouds, green expanse, sparkling waterfalls and gushing streams are all etched in our minds. Thankfully we saved the best part of the trip for the last - a brief visit to the large Umiam lake in Shillong. With its vast expanse, it was the most romantic spot for both of us, as we looked at the fisherman toil on the water we spent a silent moment, bidding our goodbyes to the clouds. We later stopped near a makeshift stall and savoured in sliced pineapple with fiery-chilli powder topping, enough to send our taste buds for a ride.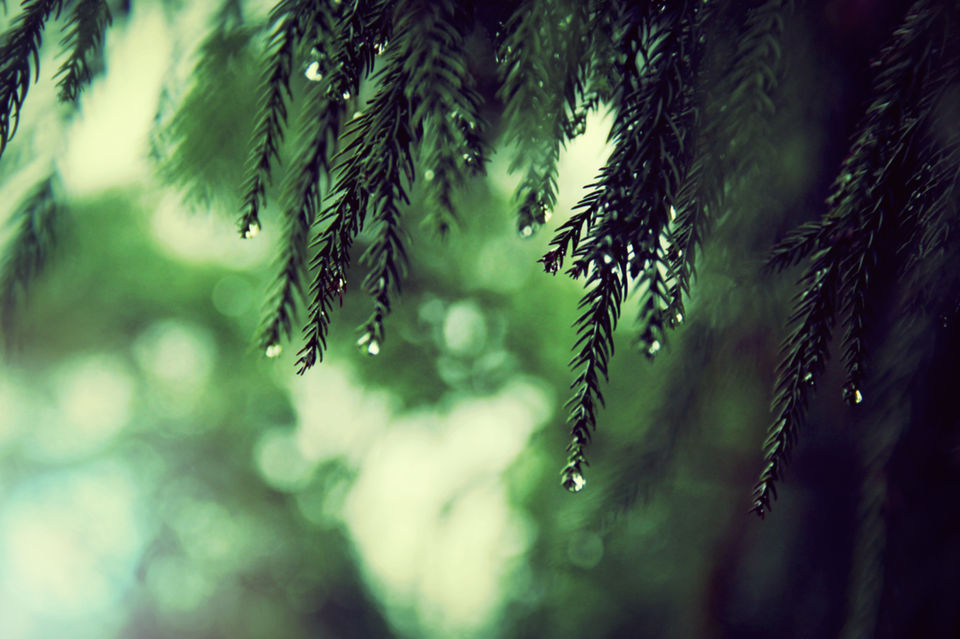 Frequent searches leading to this page:-
meghalaya tours and packages, meghalaya tourism shillong sightseeing, shillong meghalaya itinerary, shillong meghalaya packages