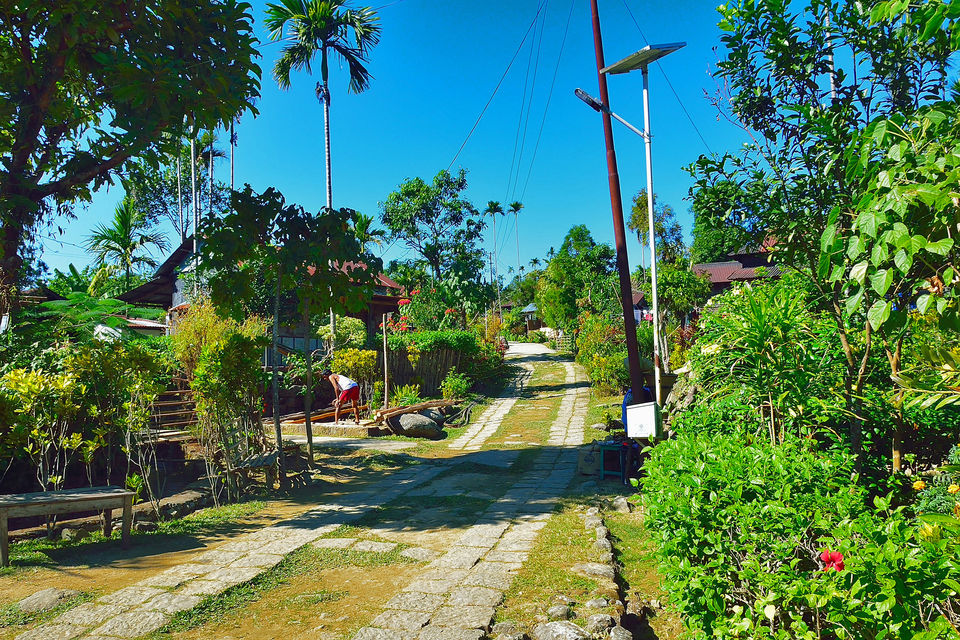 This picturesque tiny village is situated in East Khasi Hill district in the state of Meghalaya in North East Himalayas. This village is also known as God's Own Garden'. It's located around 90 km from Shillong near Indo-Bangla border.
Cleanliness :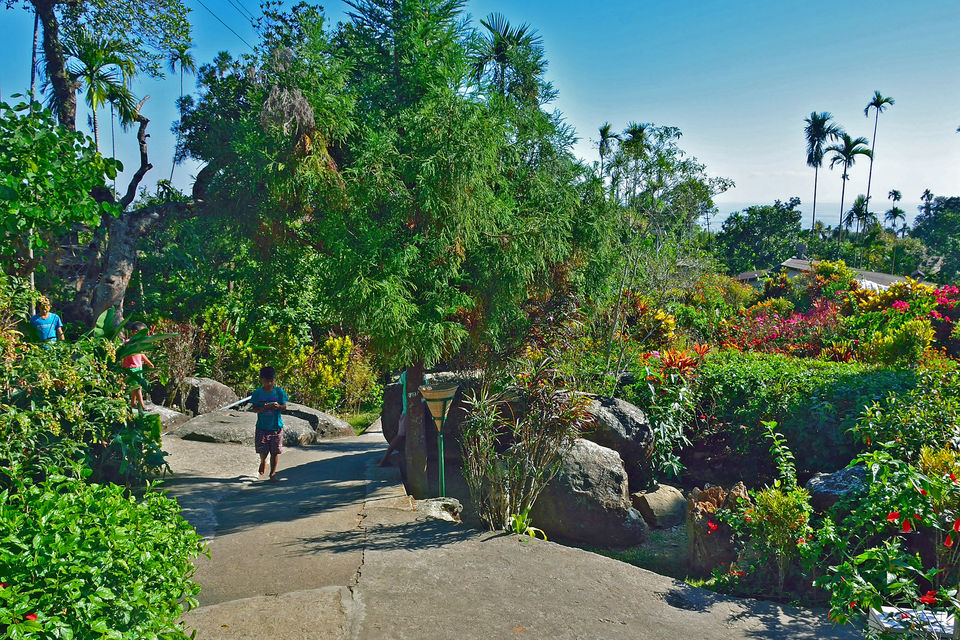 Cleanliness is the way of life in Mawlynnong village. The onus to keep this village clean lies with every villagers of this village. Bamboo garbage bins adorn in every nook and corner of this village. People not only clean their own home but also step out to clean the road picking up the dry and fallen leaves lying on the road and throwing them straight into the dustbin. For all these reasons, this village has been awarded the title of the "Cleanest village in Asia" in 2003 by Discovered India Magazine and as the "Cleanest village in India" in 2005. Plastic Bags are banned here and smoking is strictly prohibited.They use functional toilet.
Tribe Locals :
The village is mainly inhabited by Khasi tribe.Apart from the cleanliness, this village has 100 percent literacy. It also proves the women empowerment. The children of the family get their mother's surname, and the wealth is passed down from the mother to the youngest daughter of the family. The people of this village are also conversant with English.
Getting there :
Nearest airport is Shillong. There are direct flights from Kolkata to Shillong. However, if you're coming from other cities like Delhi, you'll have to go for a connecting flight. On reaching the airport, you can hire a taxi or board a bus to reach Mawlynnong.
Guwahati is the nearest major railway station, 172 km away. Roads towards Mawlynnong are majorly in good condition. Volvo buses and government buses run from Guwahati to Shillong and Cherrapunji at regular intervals.
It can be visited as a part of Assam – Meghalaya tour package. I was also travelling to Mawlynnong on a daytrip from Shillong as a part of our package trip.
Where to stay :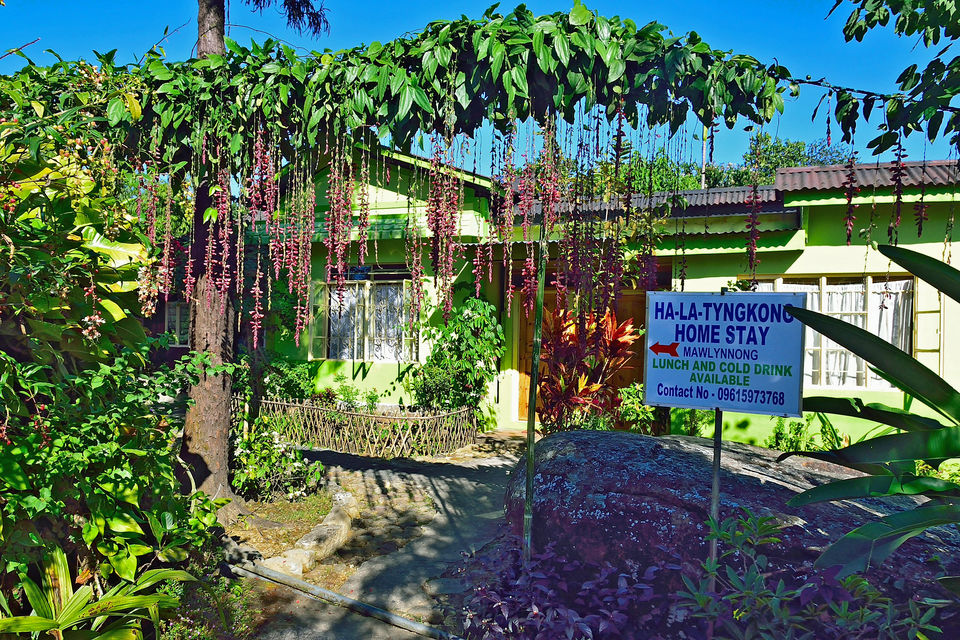 There are some beautiful Home Stays with basic amenities that allow you to stay close to the nature.The food is simple but the best part about the food is that all of it is prepared using organically grown vegetables
Places to see :
Sky View :
It's a popular attraction of Mawlynnong Village. This viewing tower is 85 feet high and is made of bamboo. Once you reach the top, you'll be able to see the breathtaking views of nature as well as landscape of Bangladesh.There's an entry fee of Rs. 20/-.
Church of Epiphany :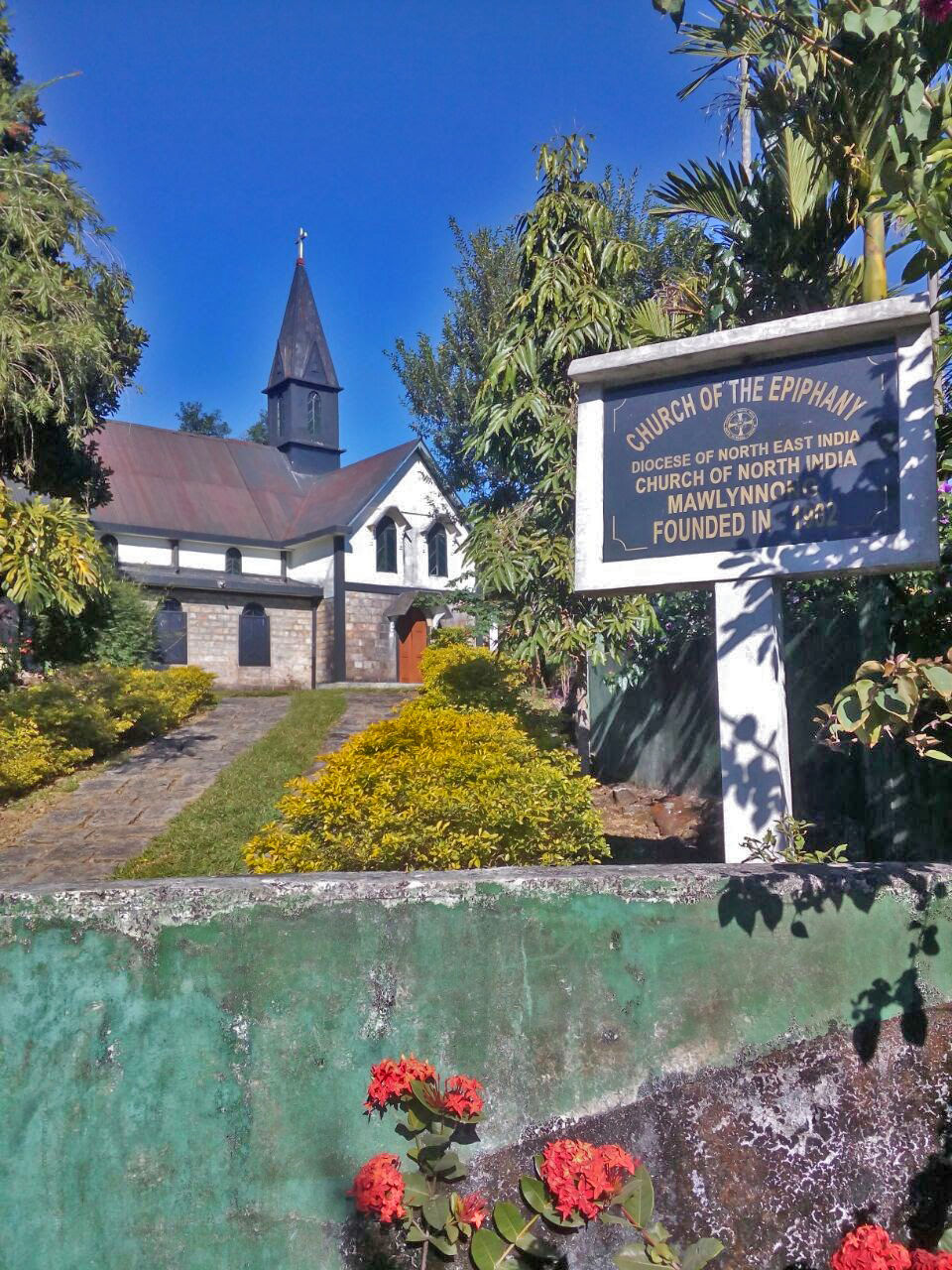 There's a 100-year-old church in the town called 'Church of the Epiphany'. This is the only church inside Mawlynnong village .
Living root bridge :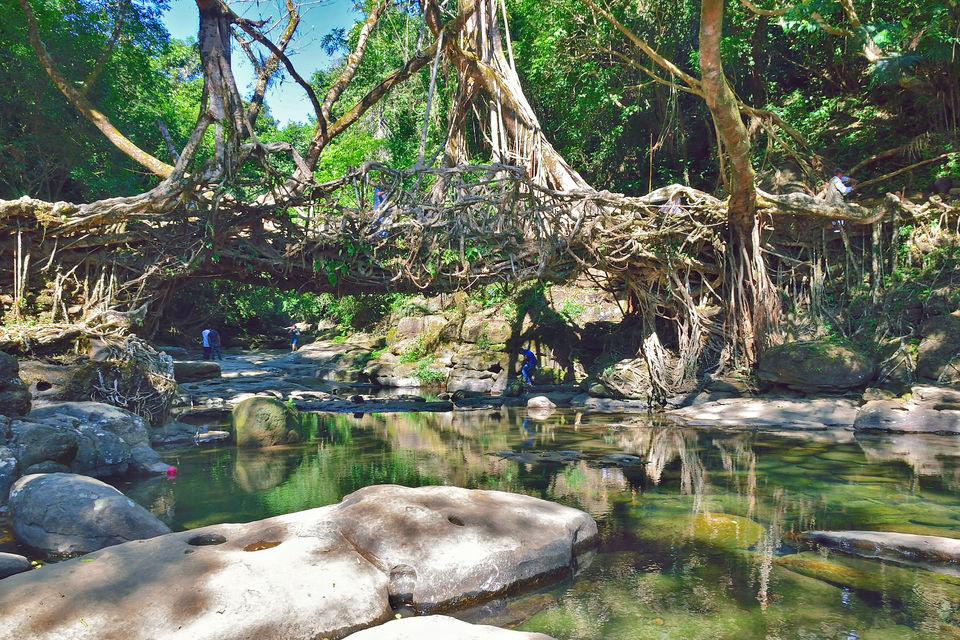 This marvel of nature is situated in Riwai village just next to Mawlynnong village. This bridge is made from rubber tree roots. It is a single decker root bridge. This living root bridge has been declared as UNESCO World Heritage Site.
When to visit :
Best time to visit Mawlynnong is the monsoon as the entire village and surroundings become lush green with abundance of flowering orchids dangling from trees and hedges making the place scenic.
Although, the weather is pleasant throughout the year. I was there in the month of November.