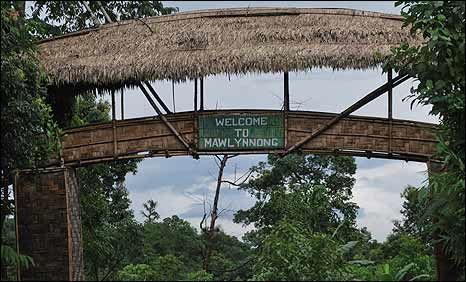 Situated in the southern most part of Meghalaya, village Mawlynnong is a model of cleanliness. From tiny toddlers to toothless grannies, everyone in the village takes the matter of keeping it neat and clean seriously. And neither do they want the visitors to violate this fundamental rule, so they have installed handmade bamboo dustbins all over the village.
Awarded with the title of The Cleanest Village in Asia(2003), Mawlynnong is a must visit place in Meghalaya.
How to reach?
Mawlynnong is roughly 80 Kms south towards the Bangladesh border from Shillong and very well connected by road. You can take a cab from Shillong or Guwahati to enjoy the beautiful scenic ride.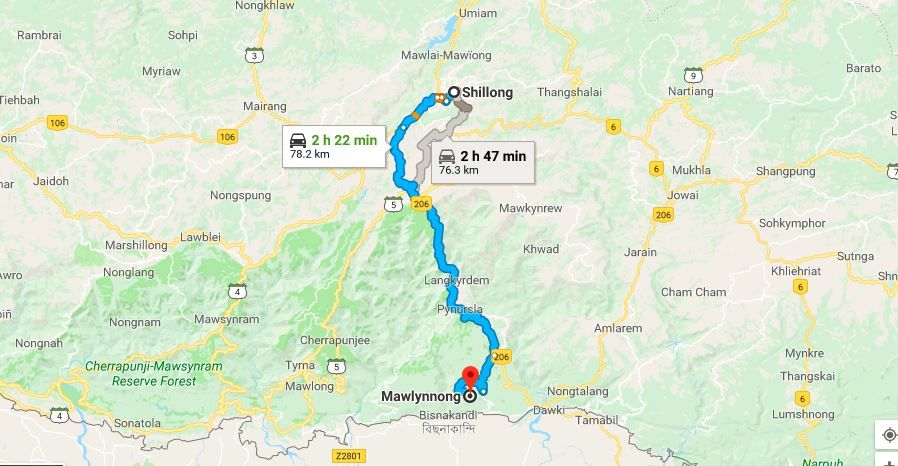 Where to stay?
Disappointment for those who are used to live in luxury hotel rooms, because Mawlynnong does not have any. But it sure has some guest houses where you'll get the required facilities and a local experience as well.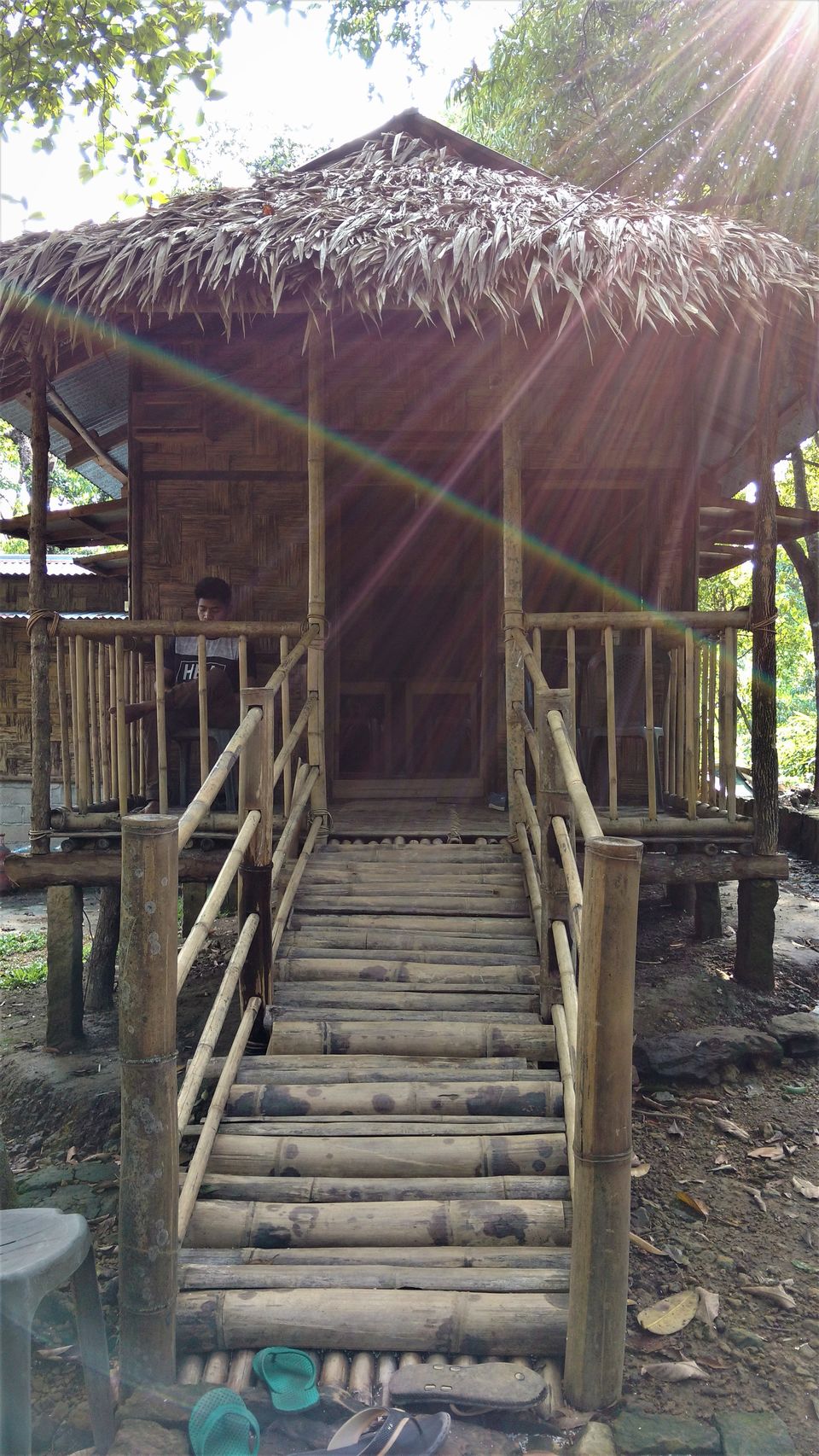 What to see?
If you get over of exploring the well maintained streets, put on your sports shoes, grab your camera and head towards the nature. Here are a few things for you to unravel-
1. Living Root Bridge
One of the most awesome things you'll ever see. A special kind of rubber tree which produces secondary roots from its trunk has been getting molded by the local tribes to form a natural but strong bridge to cross the rivers.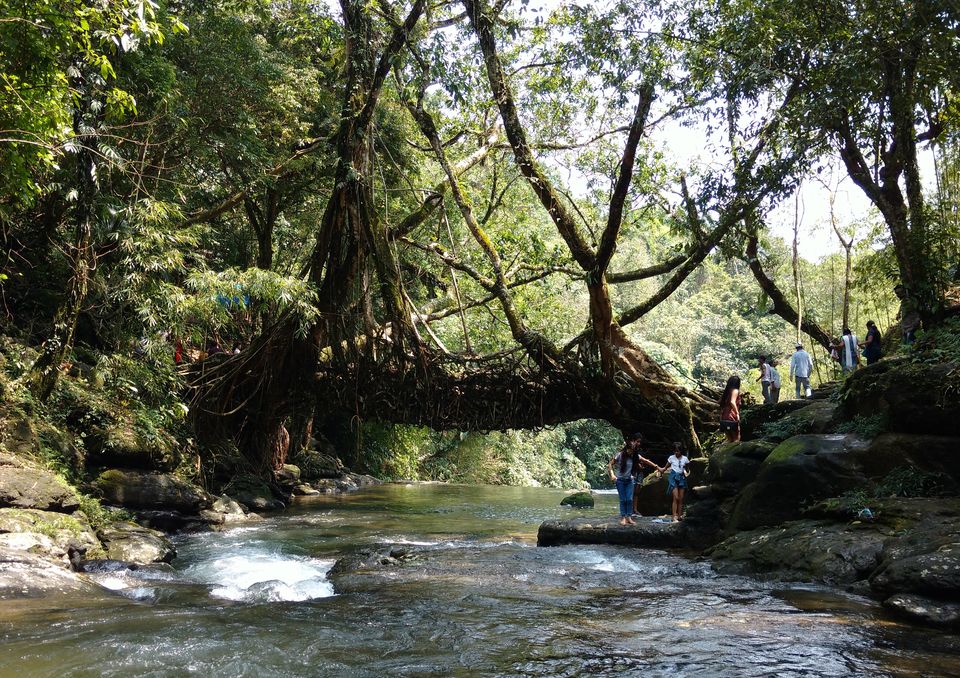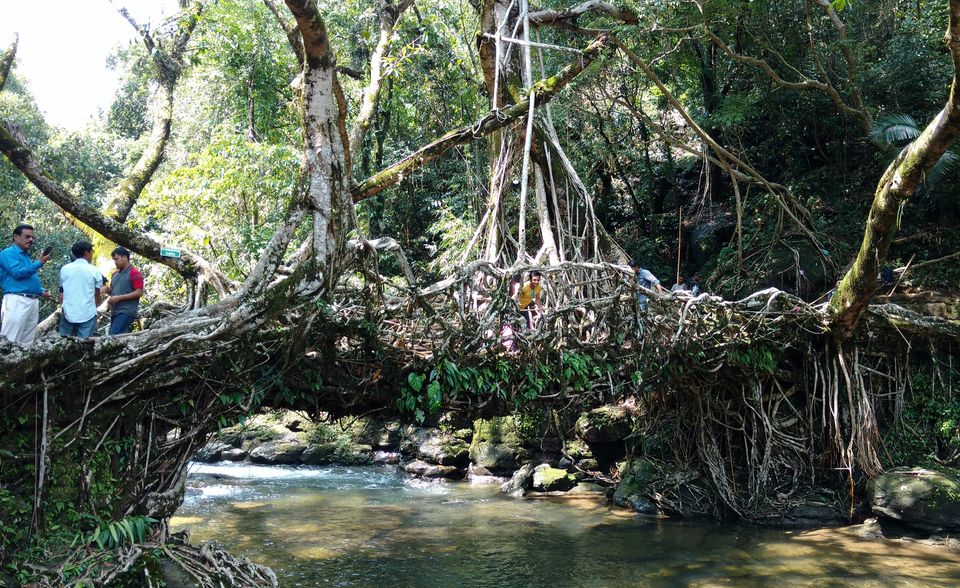 And if this doesn't make you say 'wow', there's a double decker root bridge a small trek away ;)
2. Bangladesh View Point
After a fine walk through the jungle full of variety of habitat plants, you arrive at this tree house. Made all out of bamboo, the elevated platform gives you a beautiful sight of India-Bangladesh border.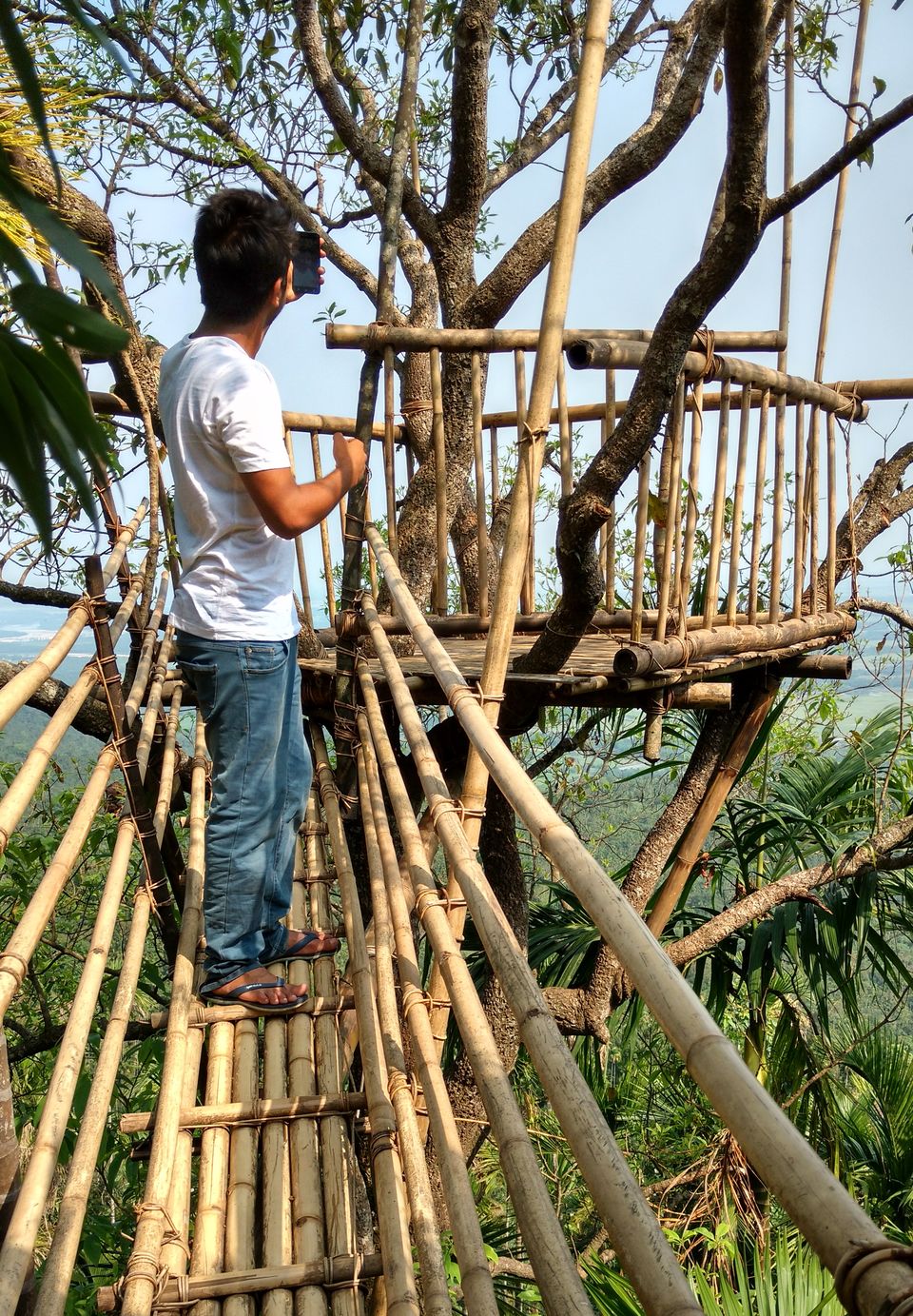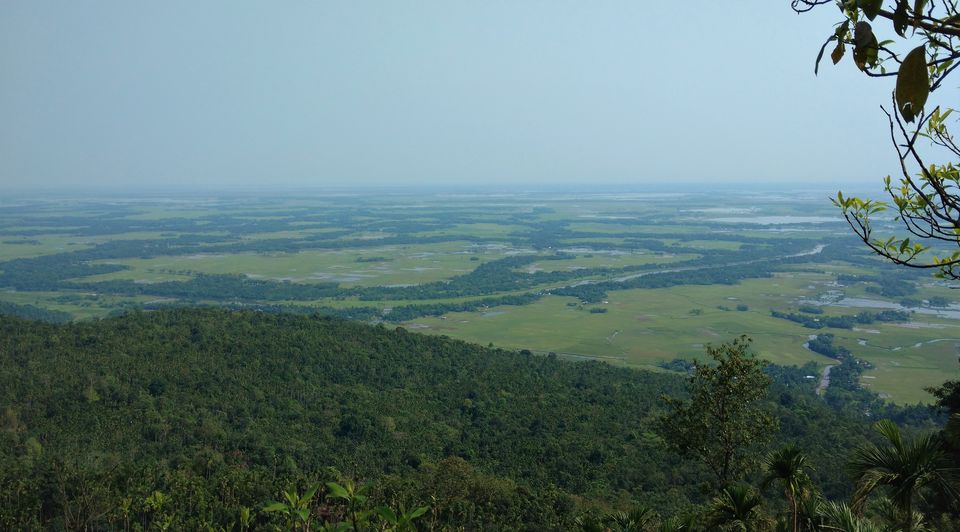 Quite a view, right!
3. Balancing Rock
Another thing to pay a visit is the balancing rock. A boulder naturally placed on a small rock and balancing itself without any other support sure attracts a lot of tourists.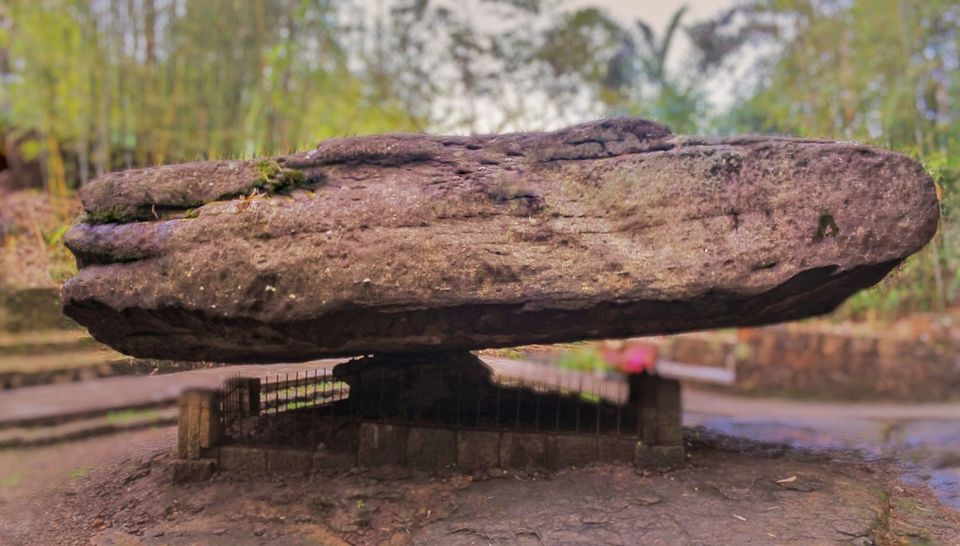 Have a taste of the local delicacies back in the village and spend some time buying handmade souvenirs as a token to remember.
Did I mention that the residents of Mawlynnong understand and speak English? Don't believe me! Plan a trip and check yourself.
Frequent Searches Leading To This Page:-
guwahati meghalaya trip, assam and meghalaya itinerary, 8 days Meghalaya and assam, Highlights of Assam Meghalaya itinerary, guwahati meghalaya itinerary