Yet another weekend break amidst my work travel. I am beginning to like my job a whole lot more now. Wrapped up work in California and took a flight to Miami. 
I have had the grand Canyon on my bucket list for a while and I wanted to do the aerial tour, the boat ride and the hike. All three since I am a greedy traveller. Courtesy my flight I managed to tick off the aerial tour.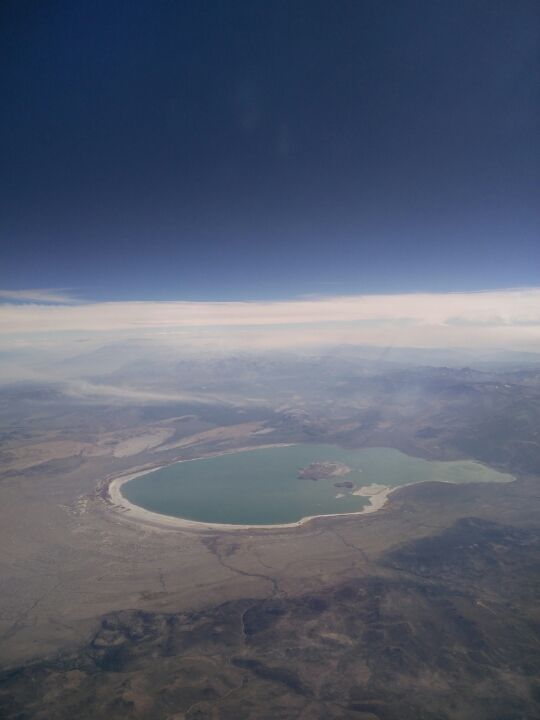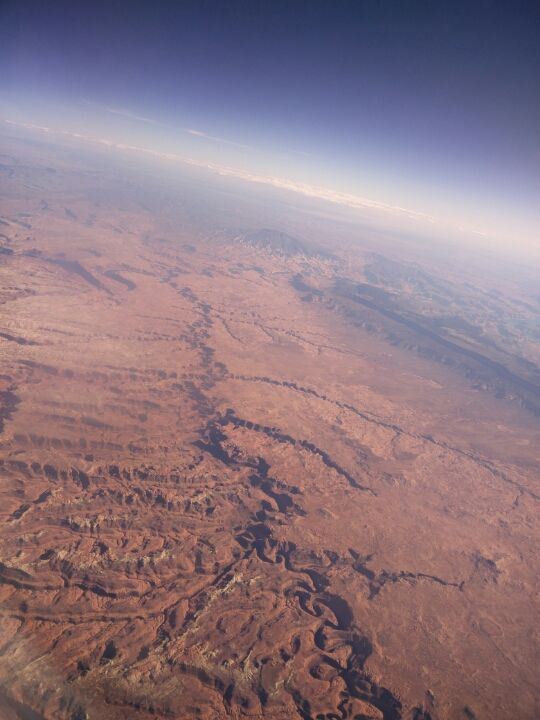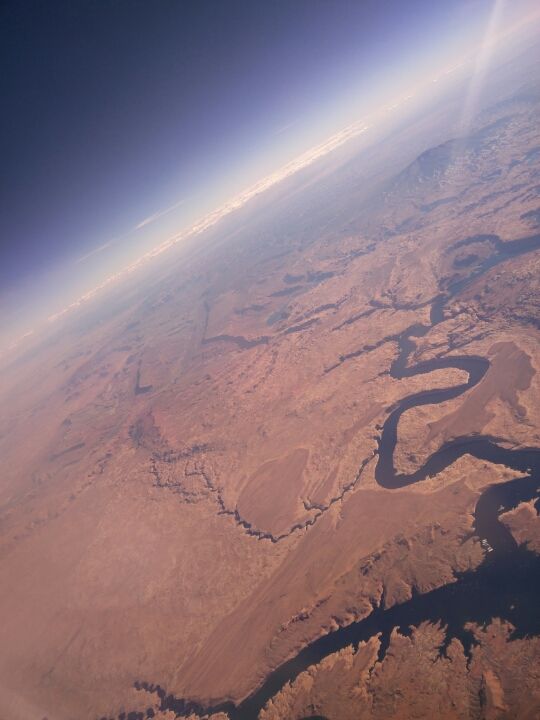 I had some colleagues in miami already. So I headed straight into Mangos at South Beach. I wasn't very impressed with the place. 
The next day was spent recuperating from the party night before. 
We headed out for a jet boat tour in the noon from the Miami marina. For $36 it was a fun 45min ride around the fancy islands which house some of the wealthiest celebrities aka the costliest dirt in the world since the island was made of all the waste mud that had to be dumped away from Miami.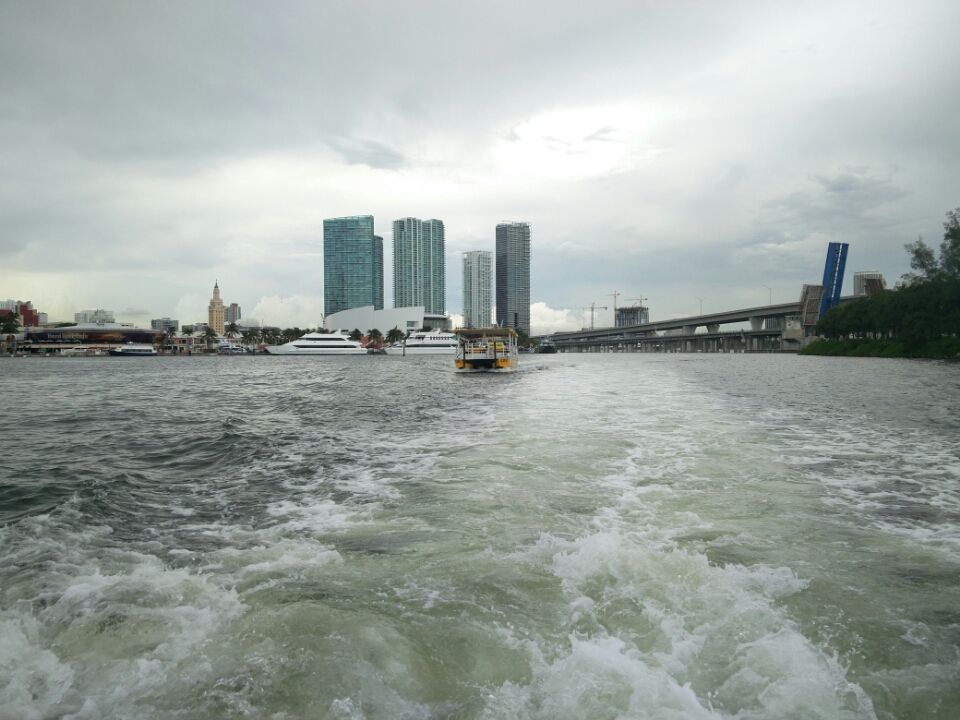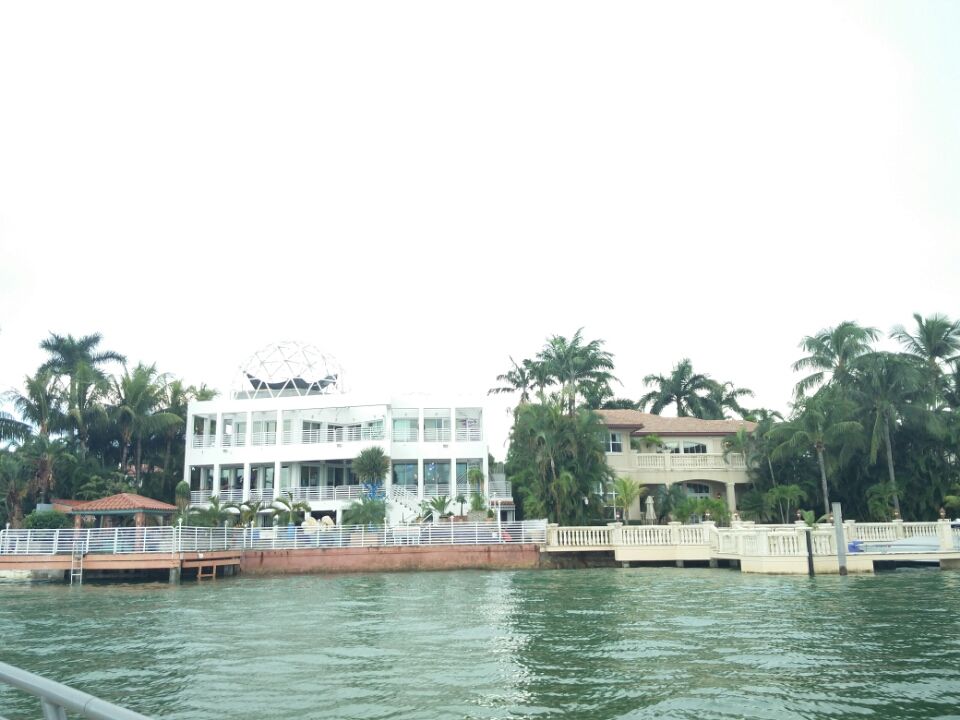 That's where Mr Ricky Martin resides.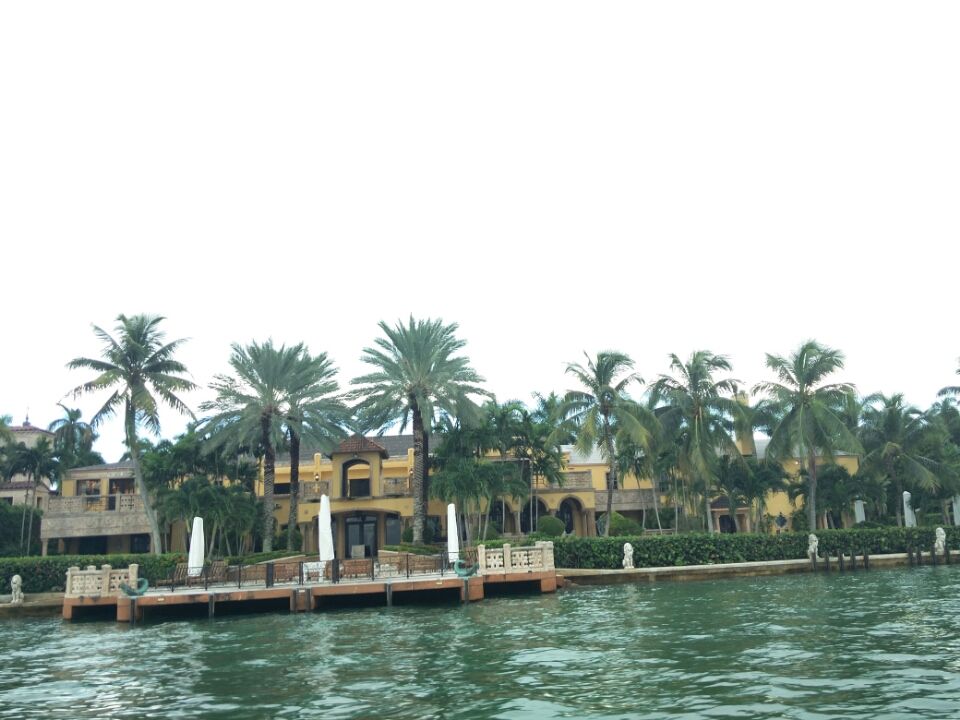 this one is owned by the maker of Parker pens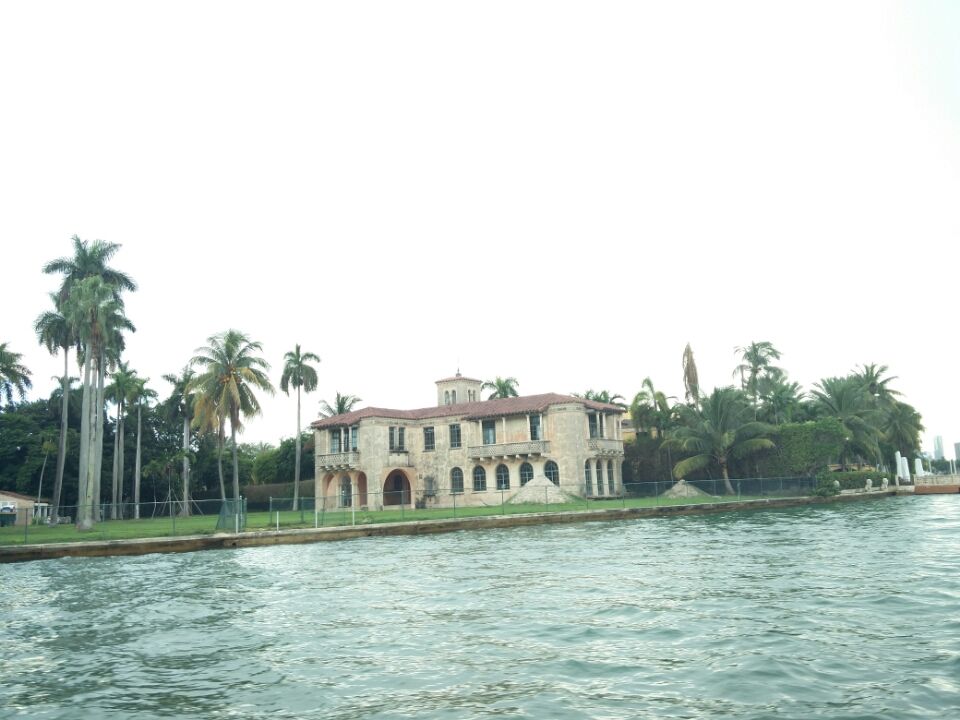 that's where the Adams family is shot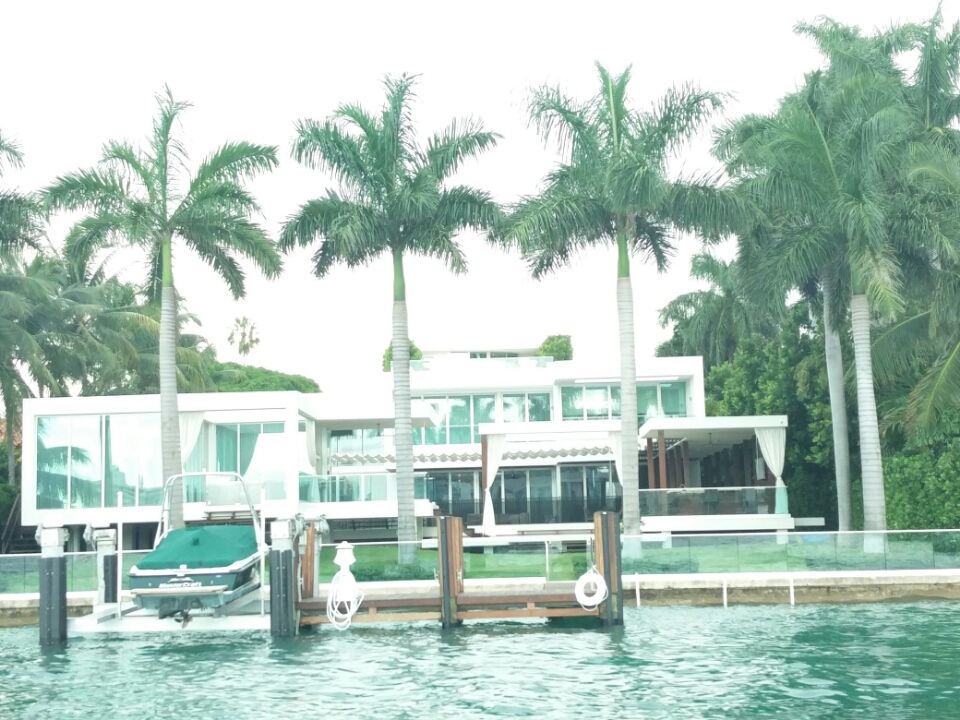 Jennifer lopez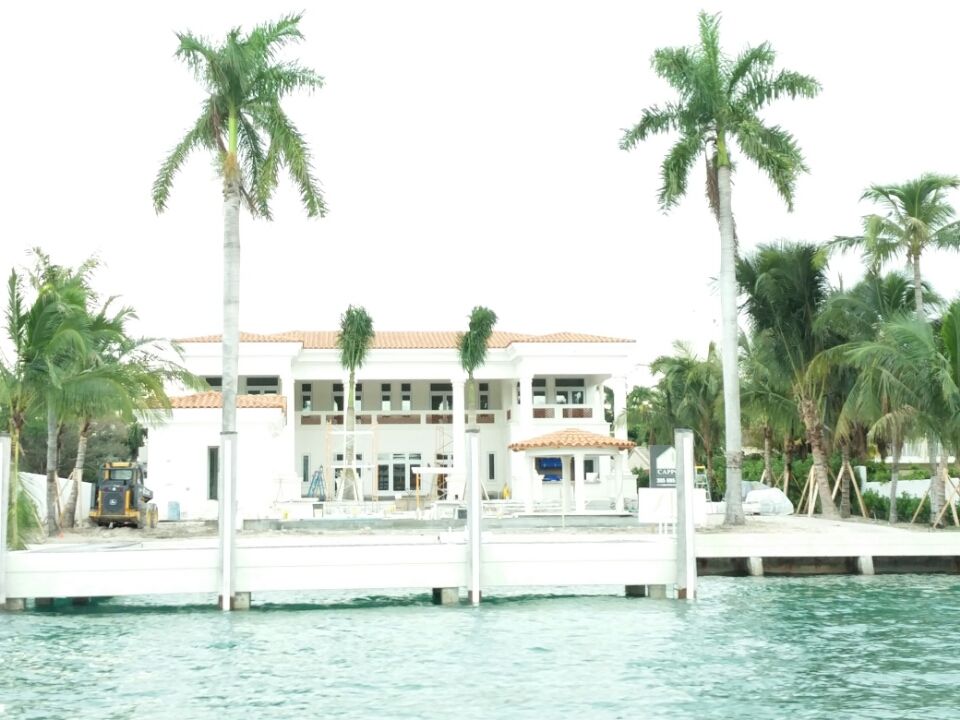 can't remember... There were several others owned by will Smith and brangelina are also building their house here. 
Stuff like this makes you wanna have a lot of money... 
Thankfully the captain took us out in the open waters of the Atlantic so I could let go some of those feelings of owning a giant house like that.. I'd rather invest in travelling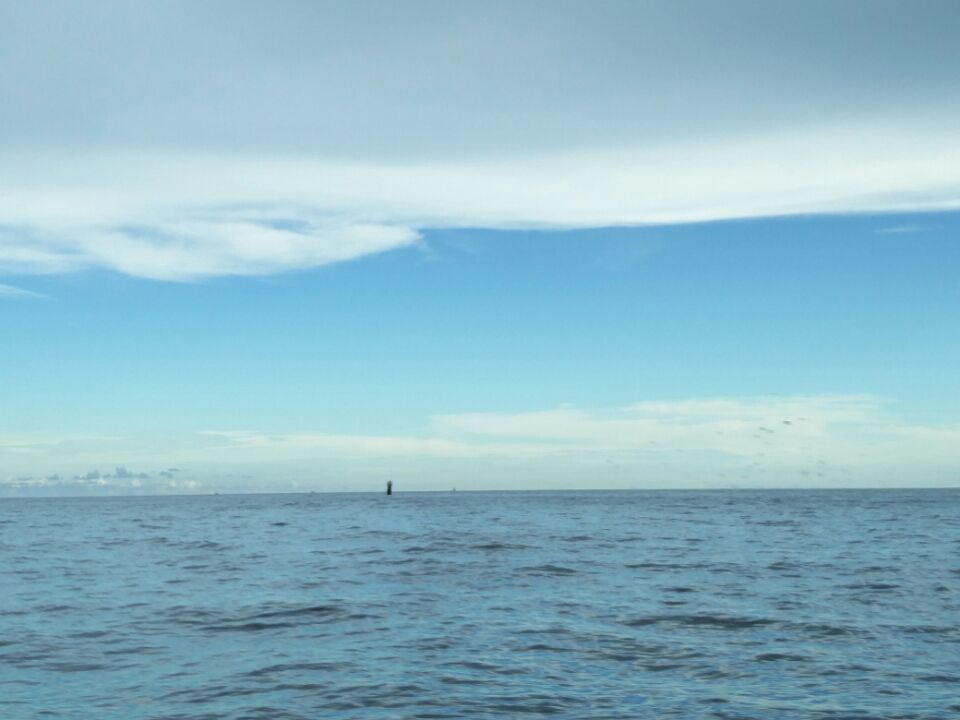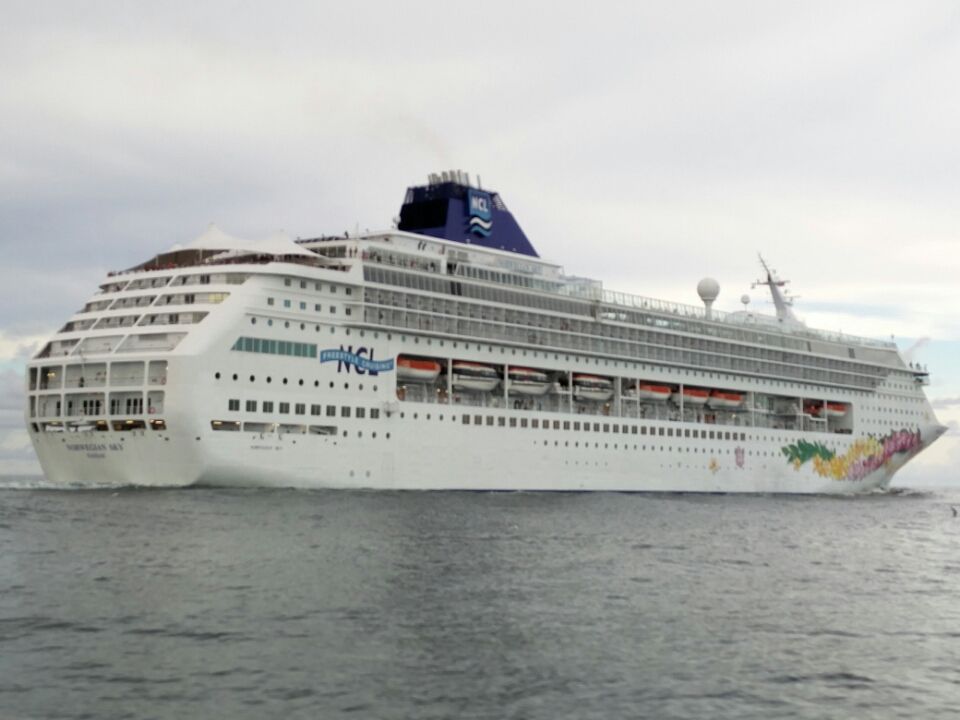 and do a cruise like this. 
Eventually I got to my haven... The south beach in Miami was everything I didn't expect. I was hoping for a super crowded beach in the evening but thankfully people also come to Miami just to party a lot so the clubs were full of people and the beach was pretty empty, best part was that the water was really nice and warm.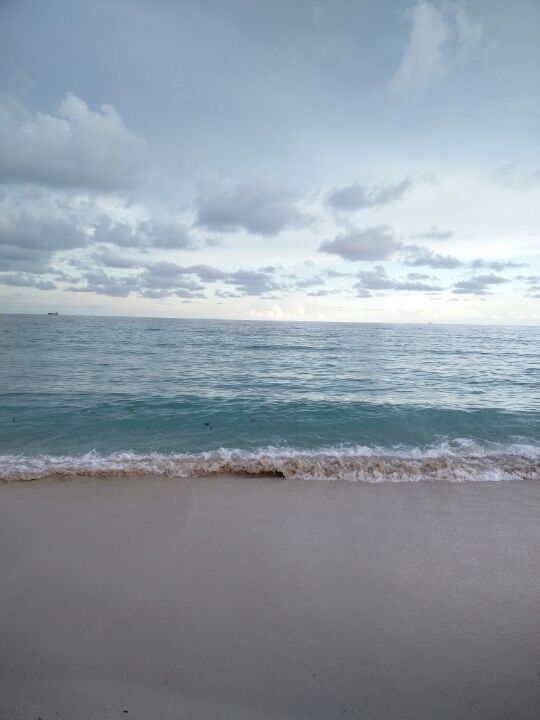 I have recently started going mad over cloud formations too... So got a few good shots of that too.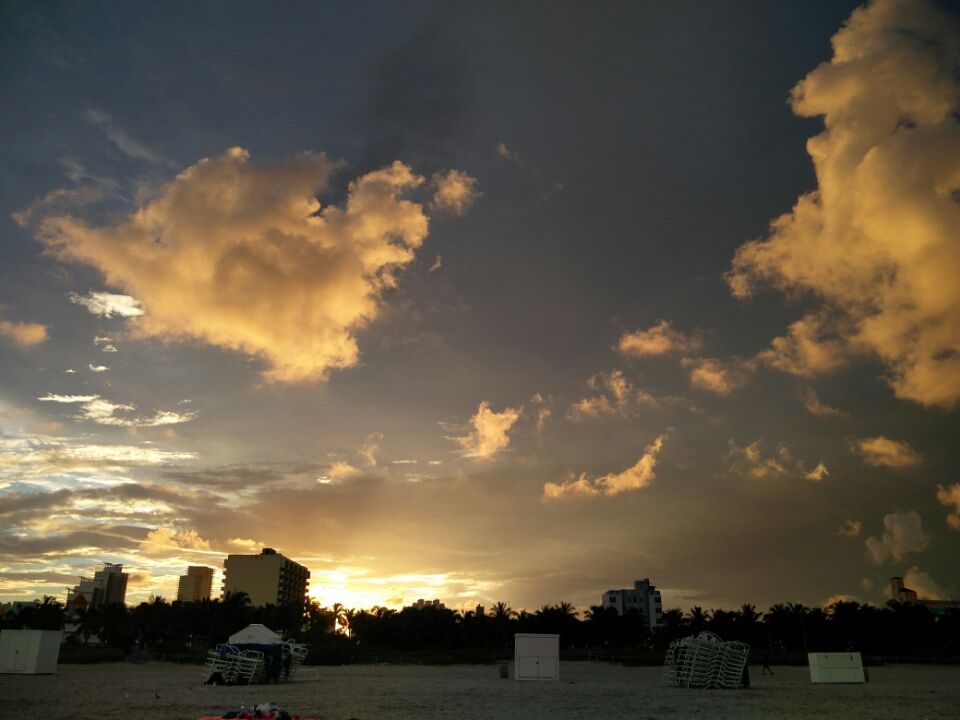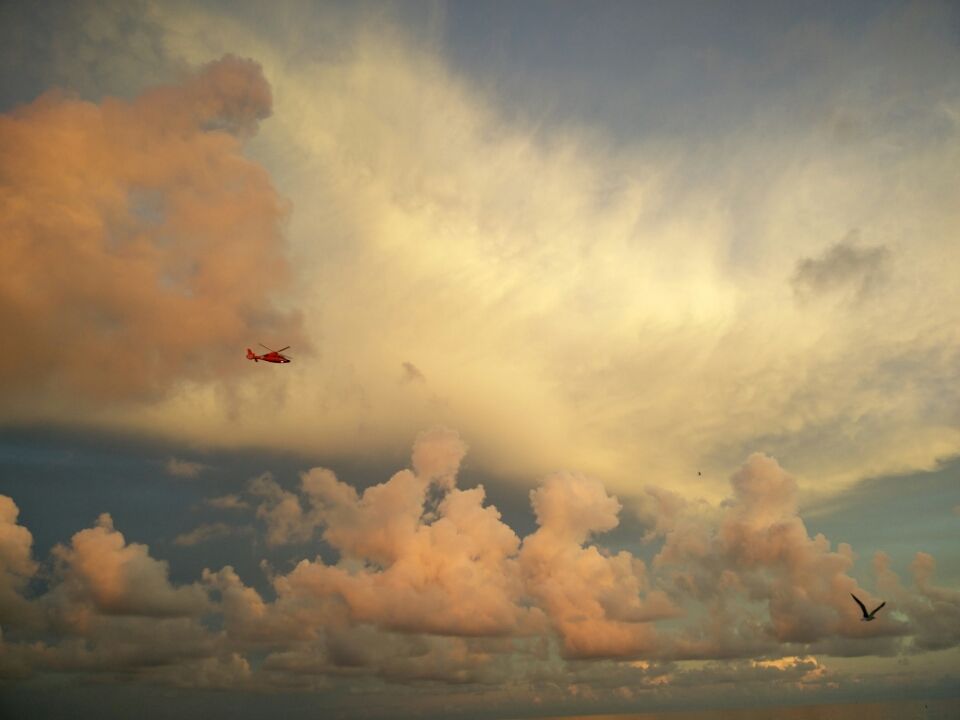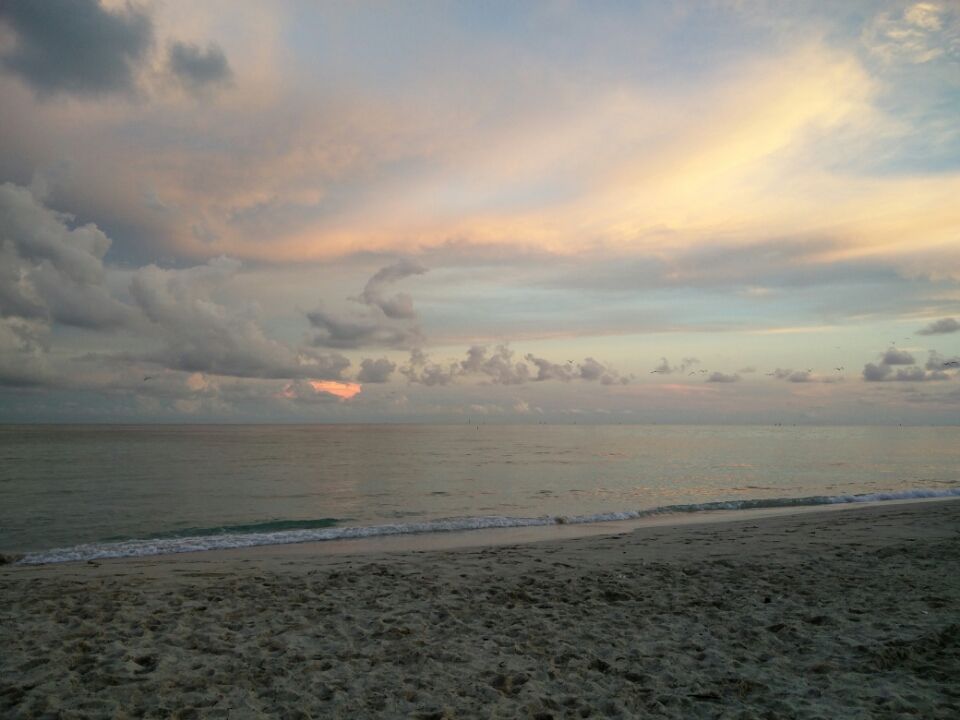 the moment I saw the beach I knew I was gonna be spending a lot of time here.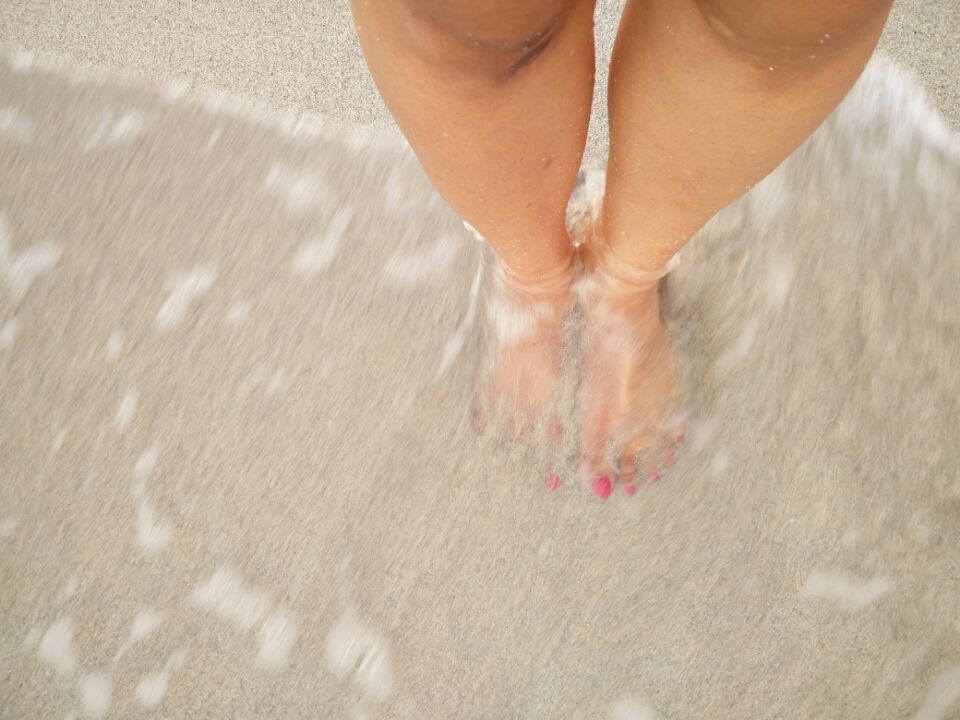 I enjoyed my lovely lone walks down the pristine beach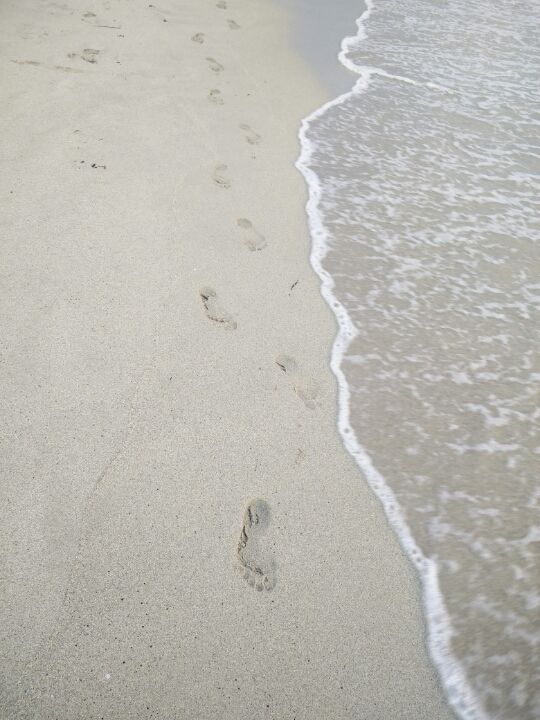 and then I spotted a jelly fish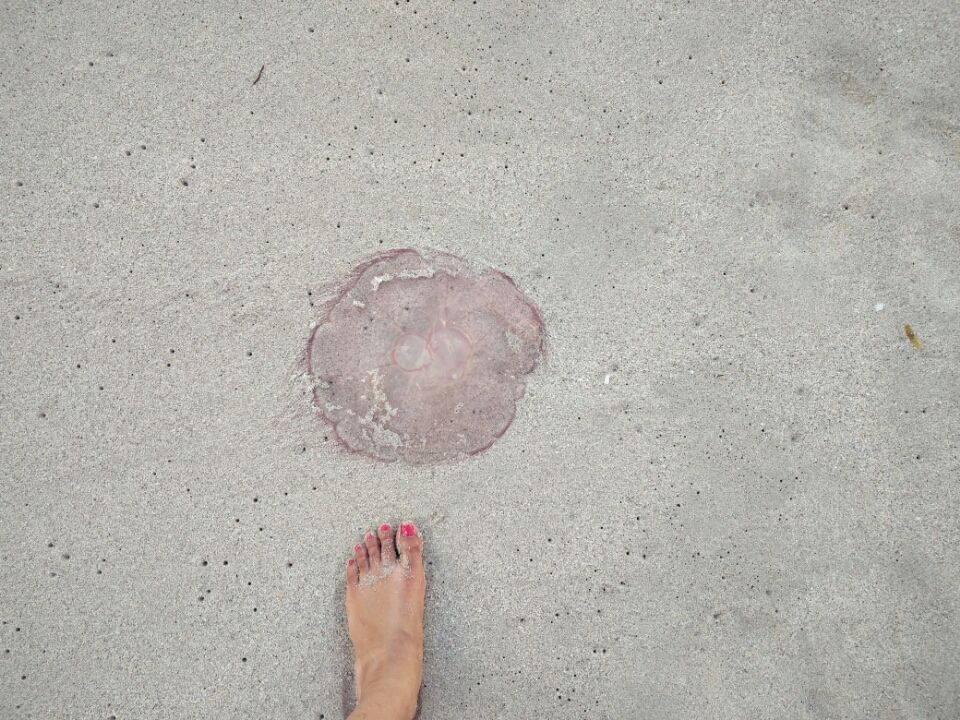 and that I didn't like one bit cz I was to go diving the next day and this just meant that the water had jelly fish in them. I am scared of the goddamm thing... Sometimes u can't fight irrationality.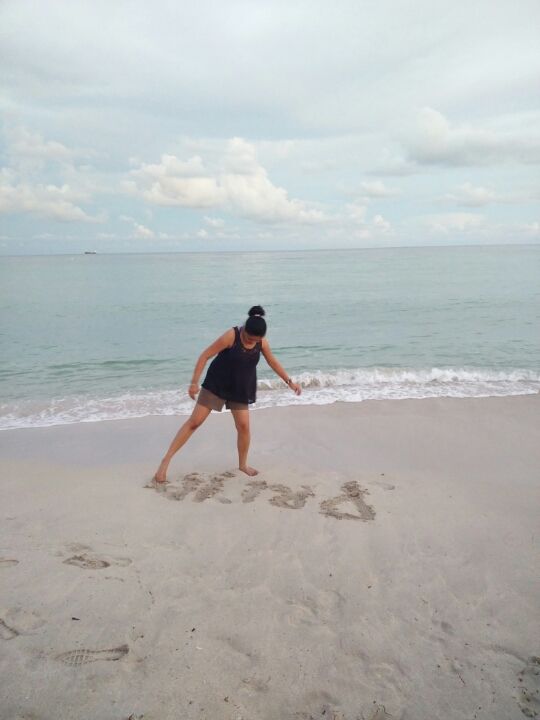 of course I wrote my name in the sand.... It's a reminder that no matter what, the ocean has the capability of wiping away everything human. That also is the reason the ocean is my haven, I can sit at a beach listening to the waves wash away all my worries and stress.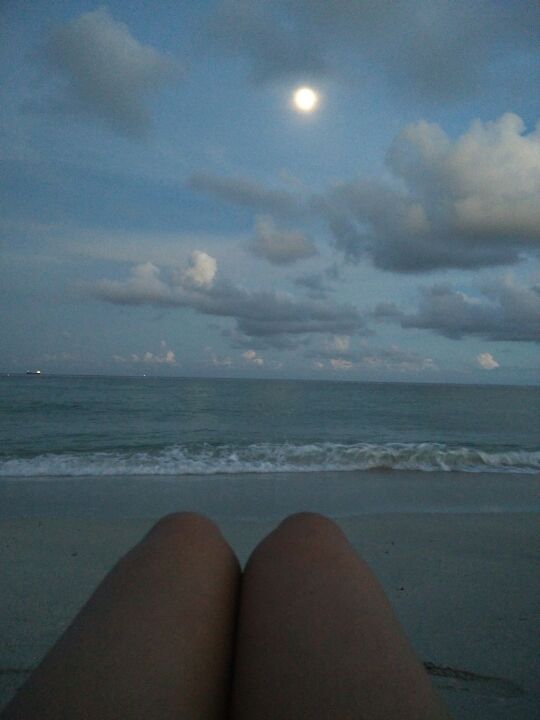 and soon the moon made an approach... This was shot the day before the super blood moon night.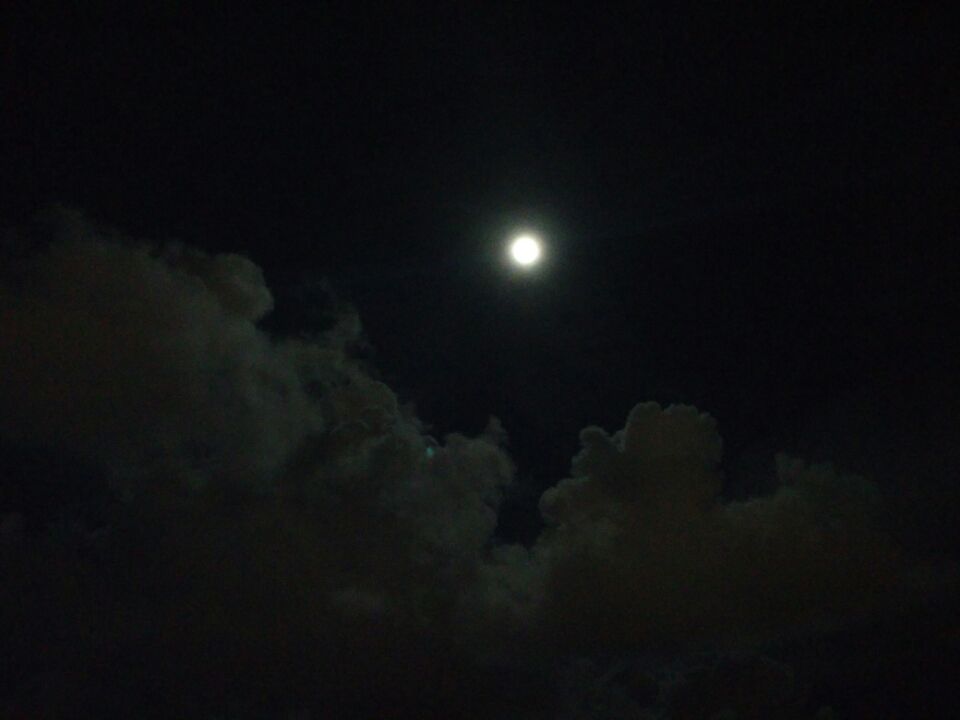 since the beach closes at midnight it was time to head home and get a quick glimpse at the party crowd.
My idea of a beach city is for it to be laid back and relaxed but the crowd in Miami was far from that everyone was dressed from head to toe. The women in all their makeup glory trotting in high heels which only made the walk harder for them and the men in their suit jackets, everyone was out to impress. But I couldn't care less. I wasn't up to dressing up and I didn't mind being the most underdressed person in the crowd.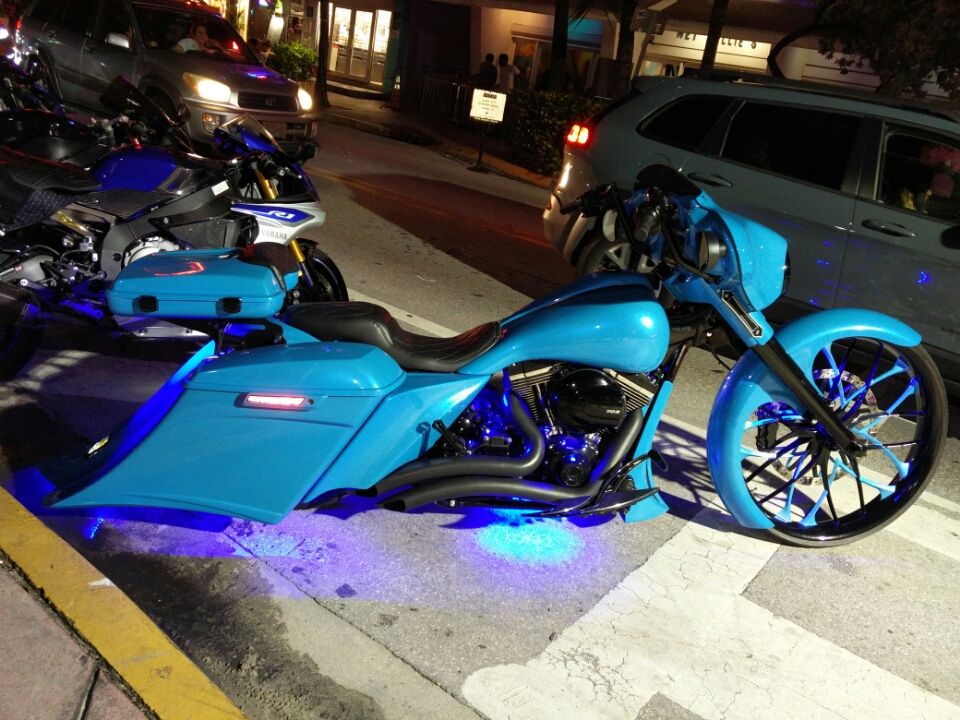 I am not someone who cares much about bikes or cars but this mean machine did get all my attention and that of several other who were clicking pictures posing with it.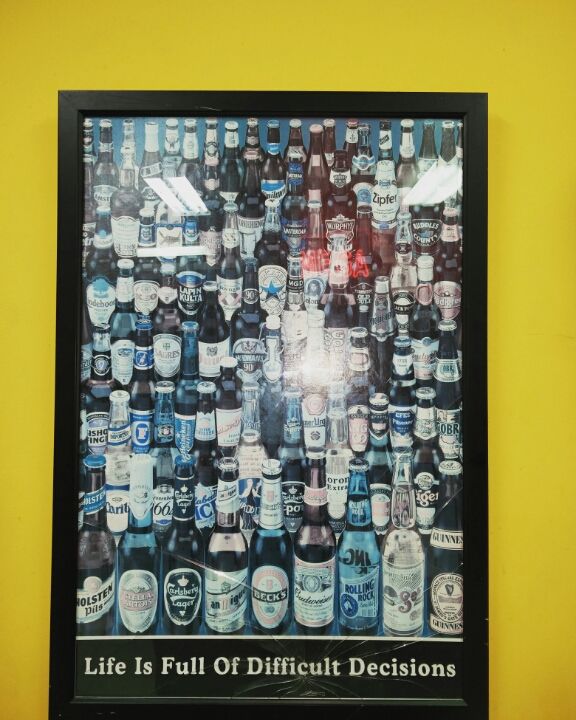 Called it a night with a really difficult decision of having French fries and sleeping. To not wake up with a hangover before my dive. 
To be honest my main reason for coming to Miami was to dive unfortunately I couldn't dive in Andaman a Month before courtesy an accident. 
So a lot of Google work and TripAdvisor feedback sent me to the south beach divers.   
I was so excited I reached an hour before the expected time. Did the typical form filling gear trying drill and waited on. There were a bunch of DSDs (discover scuba divers) and a bunch of people who were doing certifications. 4 fun divers and 2 snorkelers 2 dive instructors got into two mini cans and drove off to key largo-our dive destination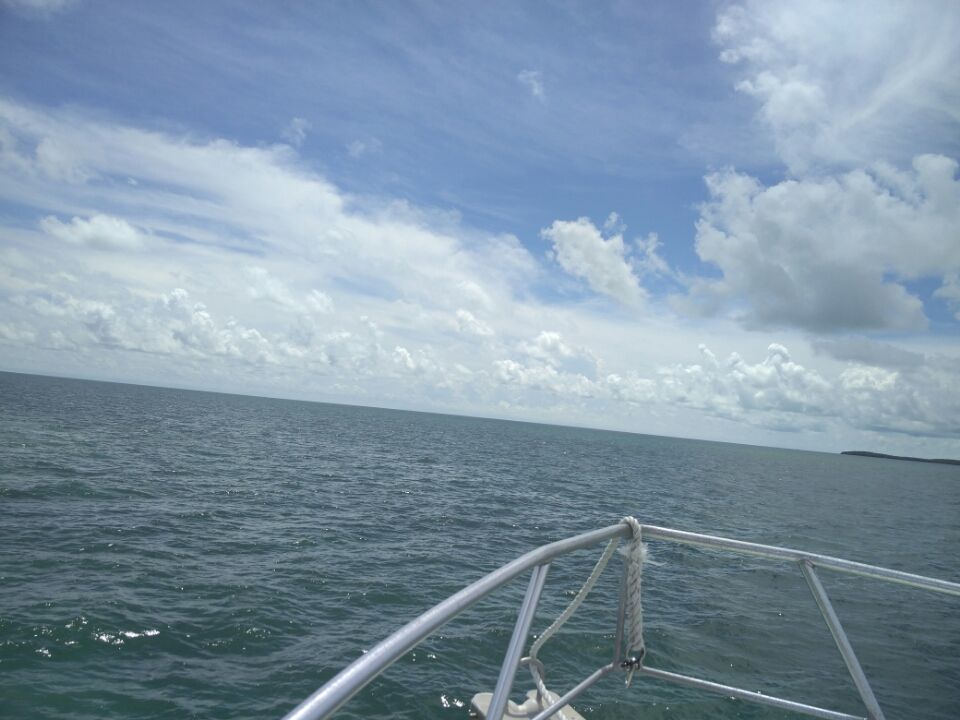 Enroute we figured I was gonna buddy up with Frank a French guy who is here for work too and works in IT too. What came as a shock to us was that we were going into the water unsupervised not that it was a problem but for one I had never heard of it anywhere and two who is gonna show us all the cool unwater stuff.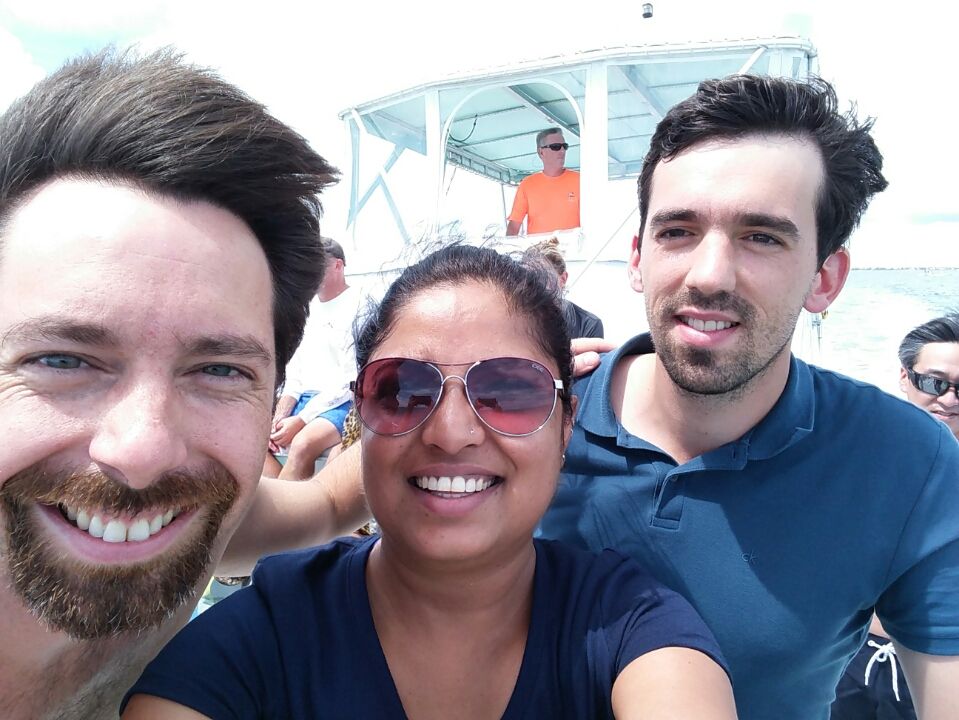 we were later told that we could pay$50 for a guide which is ridiculous.  Nonetheless we dived in two location the molasses reef and the fire coral reef... I spotted my first shark..I was excited to see this big fish I was kinda following it..  Thank God I didn't know it was a shark else I would have freaked out but only when we surfaced I found out it was a shark but it was a reef shark so harmless. Also my dive buddy was kind enough to not spot the jellyfish cause that would have panicked me too. 
The second dive was more interesting cause we saw some really big fish. I also did my first swim through. We didn't carry a camera underwater since we were both of the believe that if we do our focus would be click pictures Rather than enjoying what we see cause those pretty creatures don't pose and wait... 
One thing I'll remember about the dive was the other buddy pair were paired so poorly they didn't speak the same languages, it was the first dive for one of the boys and they got lost they only surfaced after an hour an half its a miracle they didn't consume all their air but it's due to the fact that there was no guide n it's easy for first timers to lose track. Thankfully we did manage to find them. 
Once we got back to Miami it's the traditional drink with the dive buddy scene and we went back to the ocean drive beach and chilled.. Sharing stories and trying to dig deeper into the lives of diplomats(yes one of the guys who got lost underwater was a French diplomat) 
It was wholly a soulfilling trip!